One of the most diverse and beautiful countries in Southeast Asia is Malaysia. Situated right between Thailand, Indonesia, Brunei and Singapore, this wonderful little country is a melting pot of cultures and has become one of the most visited countries in Asia.
And if you are travelling with kids, then Legoland Malaysia is the best bet for you! The world-class theme park offers something for everyone. Families with young children will love the rides and attractions, while older kids and adults can enjoy the coasters and other thrill rides. There is also a water park on-site, making Legoland Malaysia the perfect place to spend a day or two.

Whether you are looking for a fun family vacation or a romantic getaway, Legoland Malaysia is the perfect destination. Come along and explore Legoland Malaysia, with us!
Legoland Malaysia - In a Nutshell
---
Legoland Malaysia Timings
Thursday to Tuesday: 10 AM - 6 PM
Entry closes at 5 PM
Closed on all Wednesdays
Know before you go
Best time to visit: September - February
Starting Prices for Legoland Malaysia Tickets at MYR 71
Suggested duration: 2 - 3 hours
Location: Malaysia

Address
7, Jalan Legoland, Medini, 79250 Nusajaya, Johor, Malaysia
Get there
Legoland Malaysia
---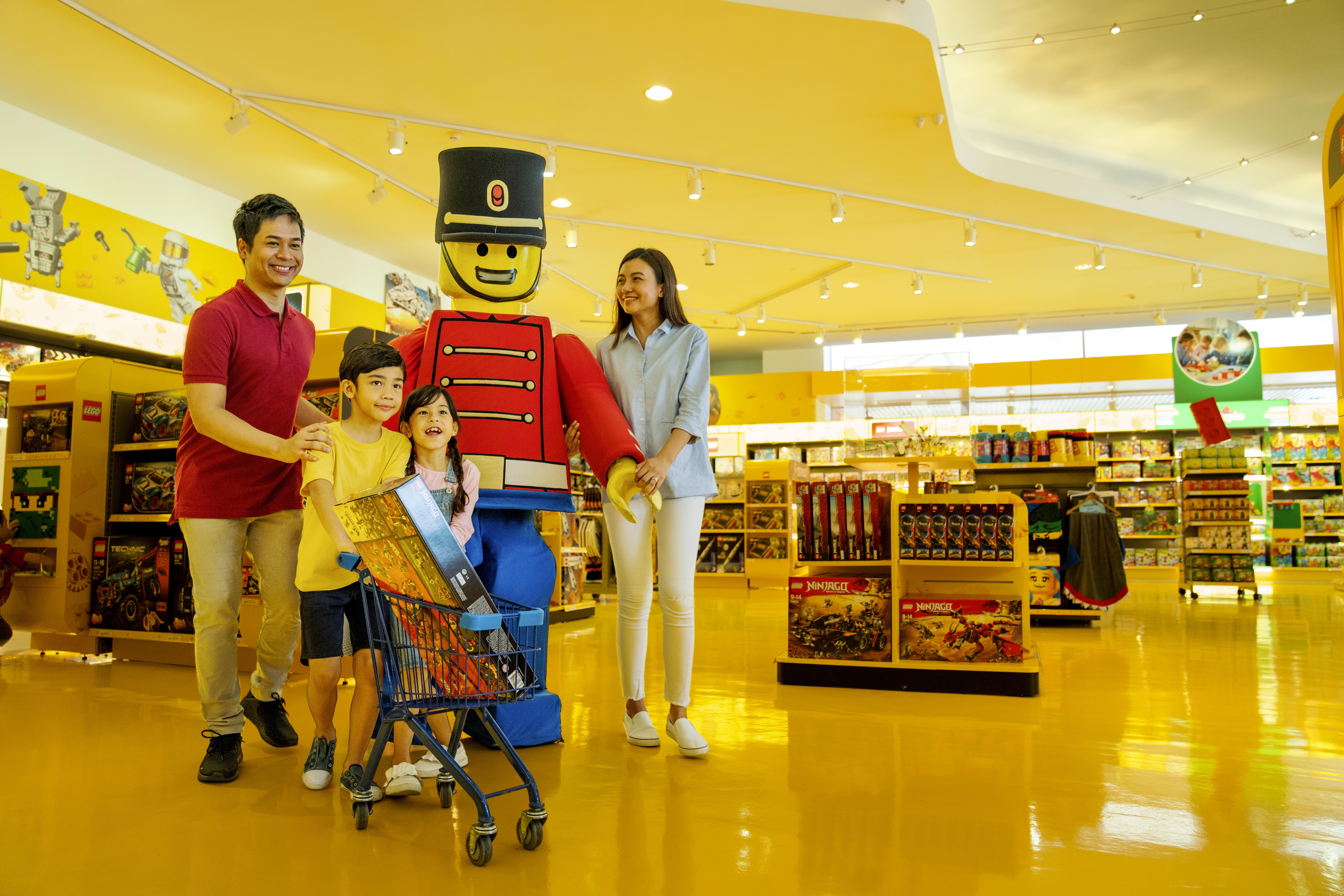 Legoland Malaysia opened in September 2012 and is Malaysia's 1st international theme park. Interestingly enough, Legoland Malaysia is the first of its kind in Asia and is the 6th Legoland themed-park in the world. Since its inception, this amusement park has taken the country by storm and has attracted millions of visitors. With over 70 rides, shows and attractions, it's no wonder why children love this place. Legoland Malaysia is split into 8 zones - The Beginning, Lego Ninjago World , Miniland, Imagination, Lego Technic, Lego Kingdom, Land of Adventure and Lego City. With so many things to do and places to see, Legoland Malaysia makes for a perfect family outing.
What makes Legoland Malaysia special?
Legoland is a place where imaginations run far and wide and also a place where imagination meets reality. With over 70 Lego-themed rides and shows, Legoland Malaysia has everything you need for a perfect family getaway. Unlike most other theme parks, Legoland offers lots of fun activities and shows for adults as well! Here are a few reasons why your trip to Malaysia would be incomplete without a visit to Legoland:
It is Malaysia's first international theme park and the first Legoland Park in Asia
It is perfect for adults and children of all ages! With 8 special zones including 'Lego Technic' and 'Imagination', Legoland Malaysia offers something for all age groups.
Apart from the rides, there are 4D shows, restaurants, and shops to keep you busy.
Get a chance to experience the world's first Lego-themed Virtual Reality roller coaster!
Gaze at the many, mesmerizing Lego recreations of India's Taj Mahal, Singapore's Merlion and The Forbidden City and Great Wall of China.
Create your very own Lego car and race with it on a specially-made racetrack.
From nasi lemak to pizza to fried chicken, you have all these options and more to refuel yourself.
Where can I buy Legoland Malaysia tickets?
---
Looking for seamless ticket booking experience for your visit to the Legoland Malaysia?
Grab your Legoland Malaysia Tickets here with Headout to have a stress free booking experience!
Plan Your Visit
---
Legoland Malaysia Timings
Legoland remains open throughout the week from 10 AM to 6 PM.
Somedays, they do open until 7 PM, check out the official timings a day before your trip for reference.
Legoland Malaysia remains closed on all Wednesdays.
Getting to Legoland Malaysia
Legoland Malaysia is located within a 55-minute drive from Singapore's Changi International Airport and 20 minutes from Johor's Senai International Airport.
By Car
If you're coming from North-South Highway / Senai Airport, look for EXIT 253 and then Iskandar Puteri EXIT 312. From here, Legoland Malaysia Resort signage will lead you to the park.
If you're coming from Johor Bahru / CIQ / Singapore via the Coastal Highway, come until Danga Bay and head straight for Iskandar Puteri. From here, you will see the park before reaching Kota Iskandar
If you're driving from Singapore via the Tuas Second Link, take the Iskandar Puteri EXIT 312 and find Legoland Malaysia within the next few kilometers.
By Bus
The following bus routes pass through Legoland Malaysia:

CW7L, SL1, LM1 and JPO2
Parking
Available at Zone 1 & 2, and costs RM 10 for a day.
Triple-Park Pass Annual Pass holders can avail of free parking.
Things to do in Legoland Malaysia - Explore 8 themed zones
---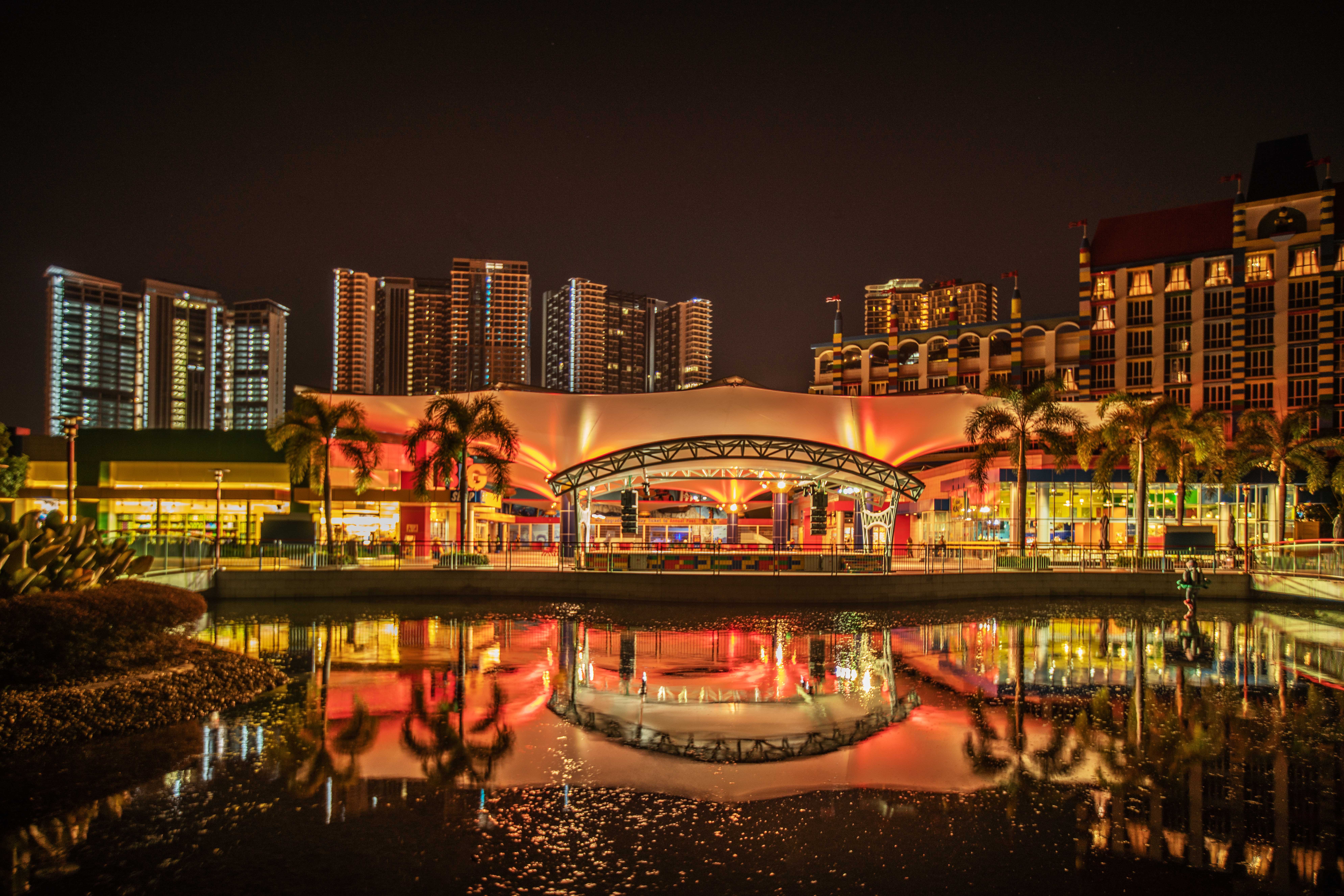 All good things start the beginning and this holds true for Legoland Malaysia as well. Once you enter, you will be greeted by three large shops and one cafe.

Here you can purchase Lego blocks and Lego related merchandise , or even buy caps and sunscreen for the day ahead. There is also a cafe where you can have breakfast before starting your day.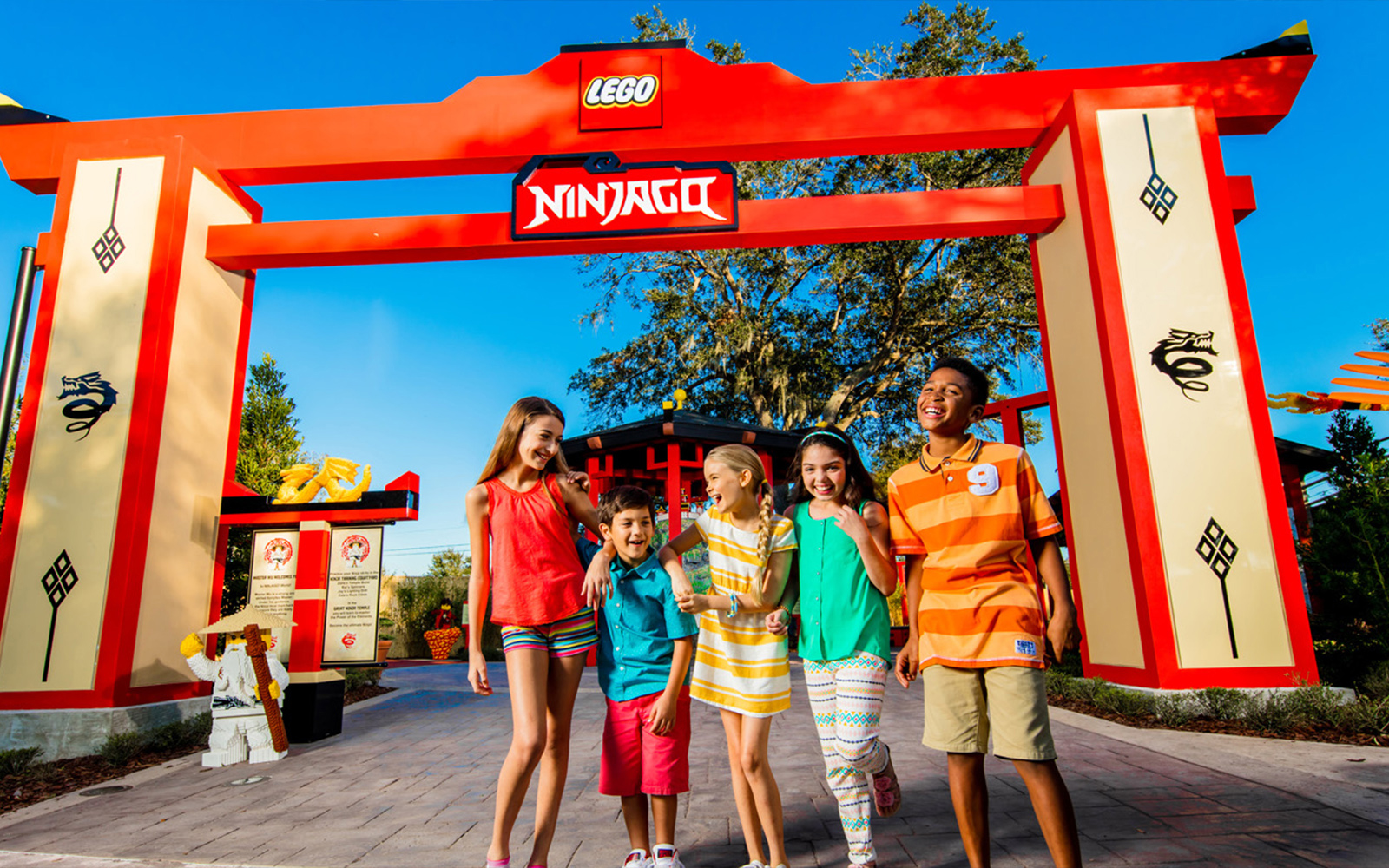 In this section, become a Master of Spinjitzu and encounter one of Legoland's most popular rides - 'Lego Ninjago The Ride'. It is said to be Asia's best and most advanced 4D ride!

Apart from this, you will also find the 'Sensei's Shop', where you can buy all your ninja gear and Ninjago merchandise. Lastly, help Zane, the Ninja of Ice, rebuild the Ninjago Monastery at 'Zane's Temple Build'.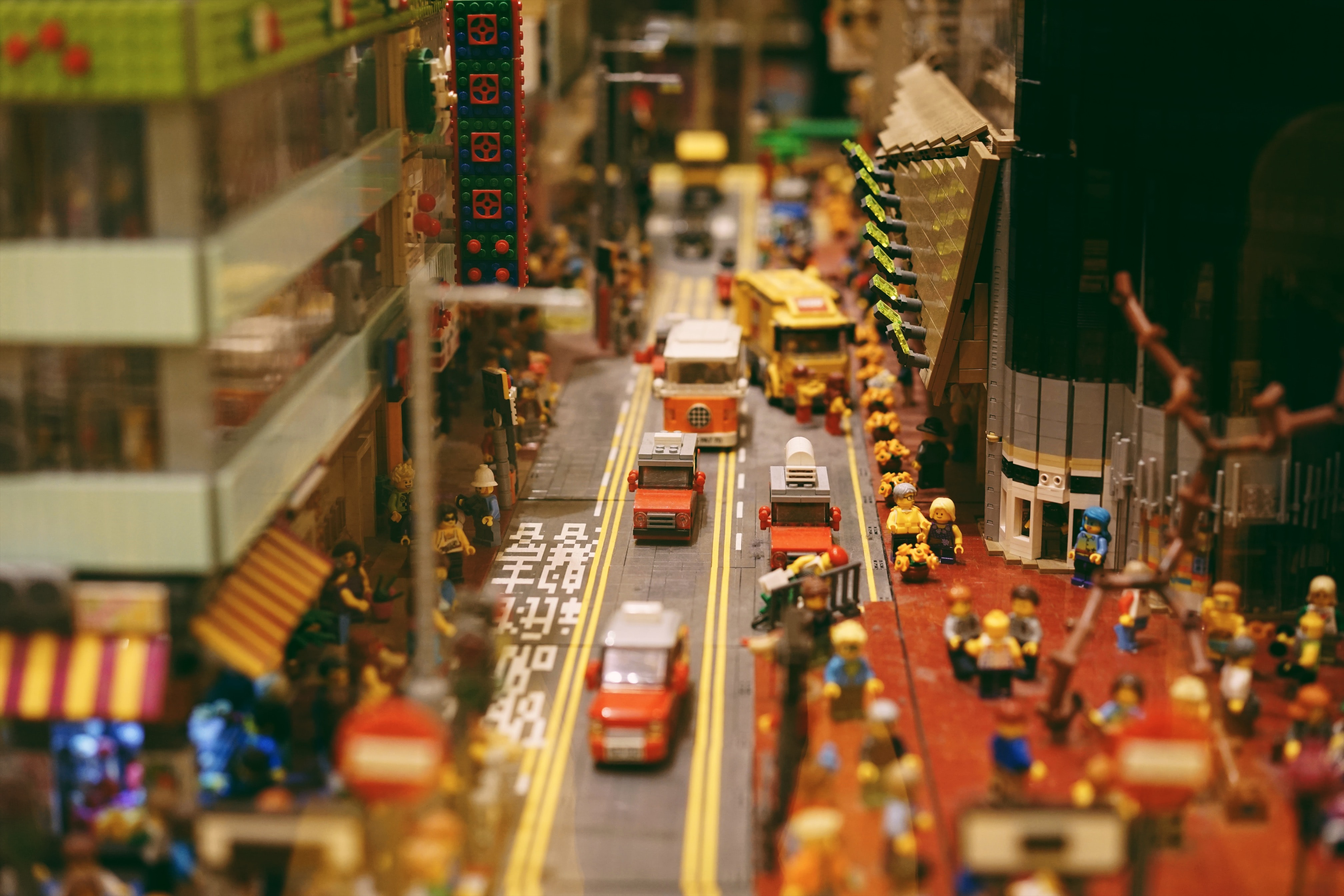 Perhaps the most popular attraction at Legoland Malaysia, Miniland, is a miniature version of Asia's most famous places and landmarks. Sights such as the Petronas Towers of Kuala Lumpur, Cambodia's Angkor Wat, Singapore's Merlion, and even the KLIA, are recreated here, using LEGO pieces! Over 30 million LEGO bricks were used to create these interactive masterpieces, with some coming alive at the touch of a button!

Try attending the session with the Guest Experience Officer, who will take you on a journey through Miniland and tell you mind-boggling facts about the buildings here!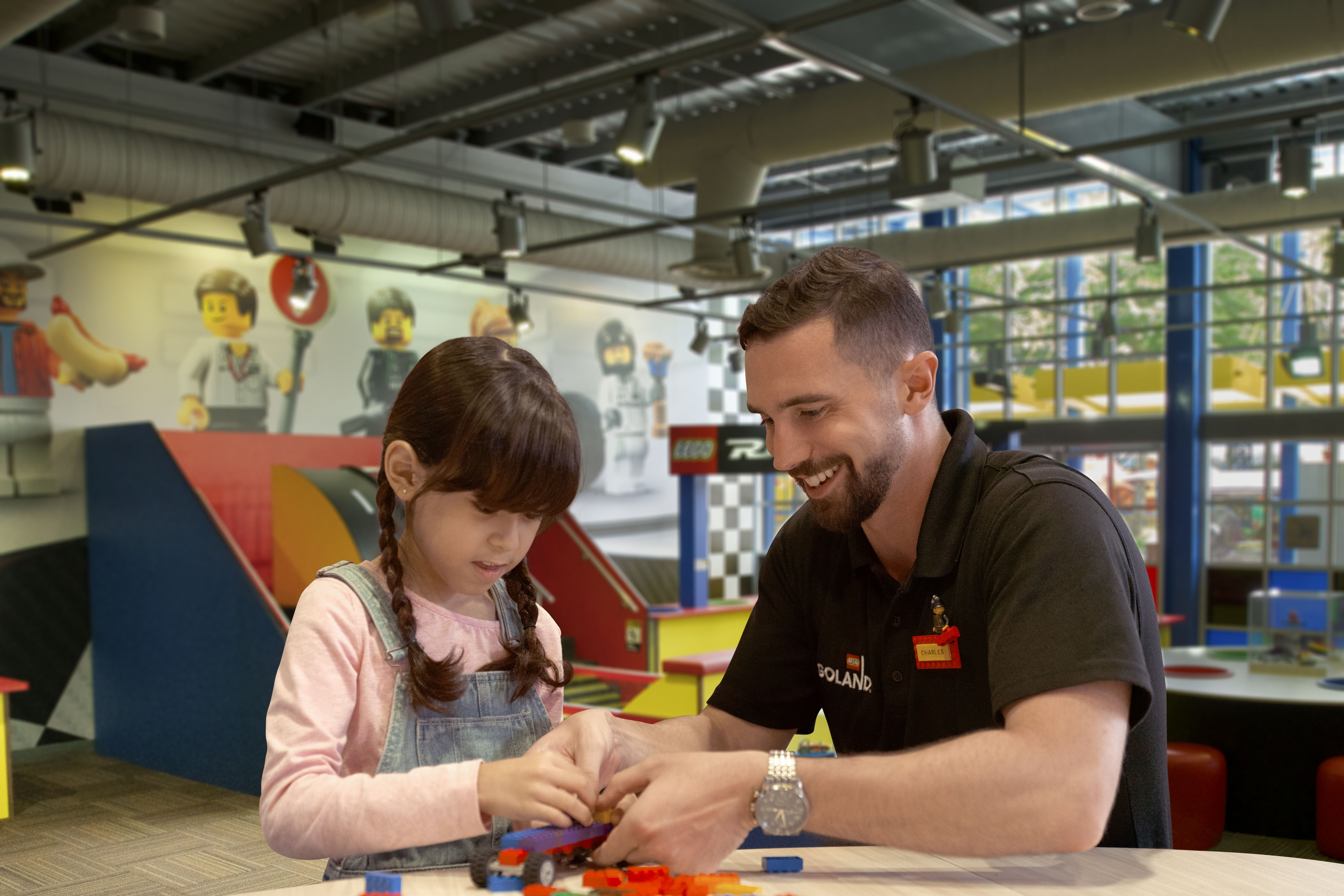 This section of the park is perfect for little children and toddlers. At the 'Build & Test' attraction, kids can build cars and race them, and even build earthquake-proof buildings and test them out on Lego boards that simulate actual earthquakes!

Tiny tots can also hop aboard a miniature train and go for a fun ride, and even explore the joy of climbing and sliding at the 'DUPLO Playtown'. There is even an observation tower, from where you can get panoramic view of Legoland and Legoland Waterpark.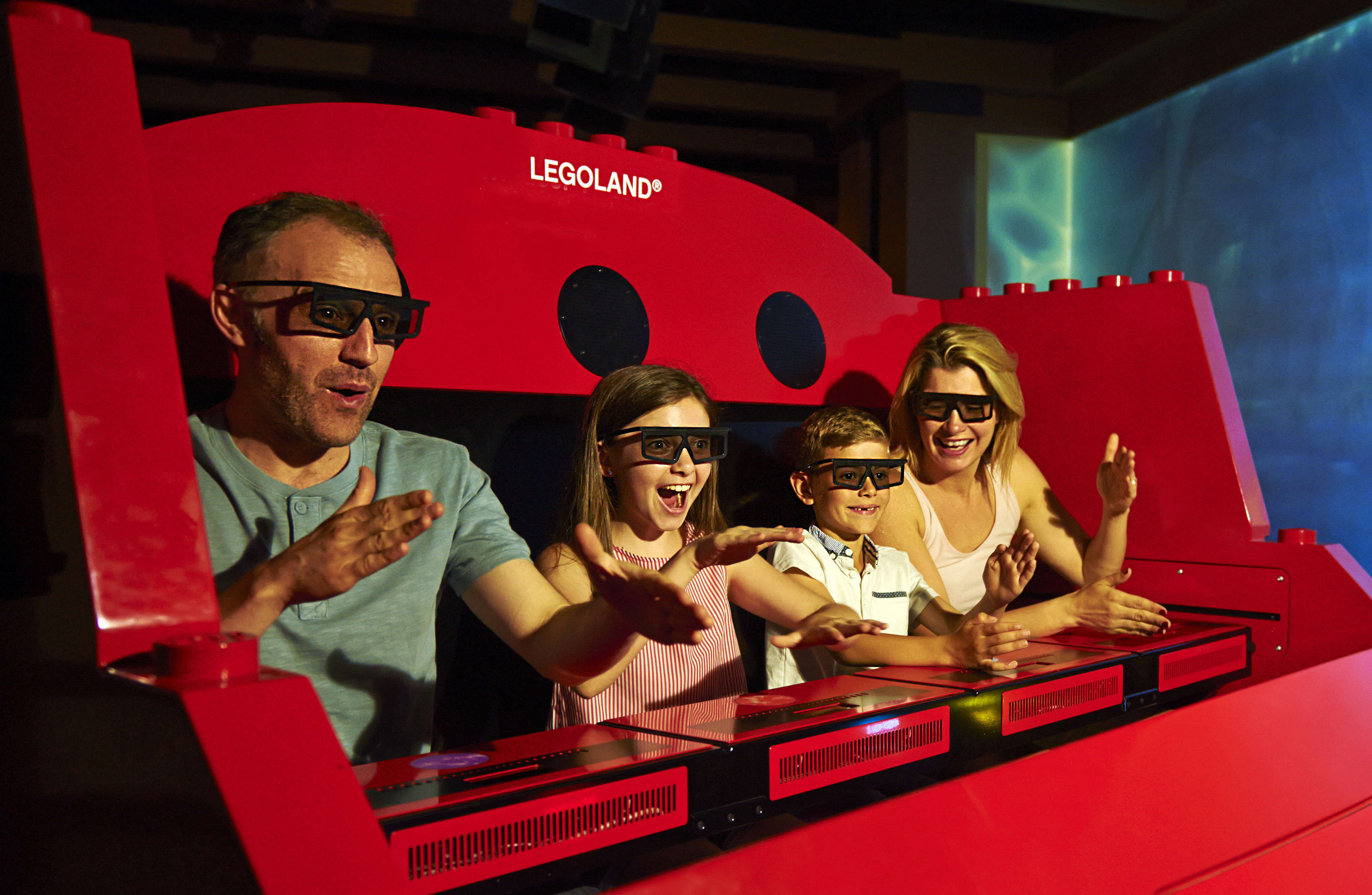 Indulge in the 'Aquazone' or enroll in the Lego Academy at Lego Technic. Here you can enjoy rides like 'Technic Twister', where you can spin out of control or be a part of a Lego building workshop and create your favourite structure.

This area also houses the Star Wars Miniland - an indoor experience exhibiting over 2,000 Star Wars characters and scenes, all recreated in Lego. Lastly, you can try your hand at the 'Great LEGO Race', the world's first and only Lego themed virtual reality roller coaster.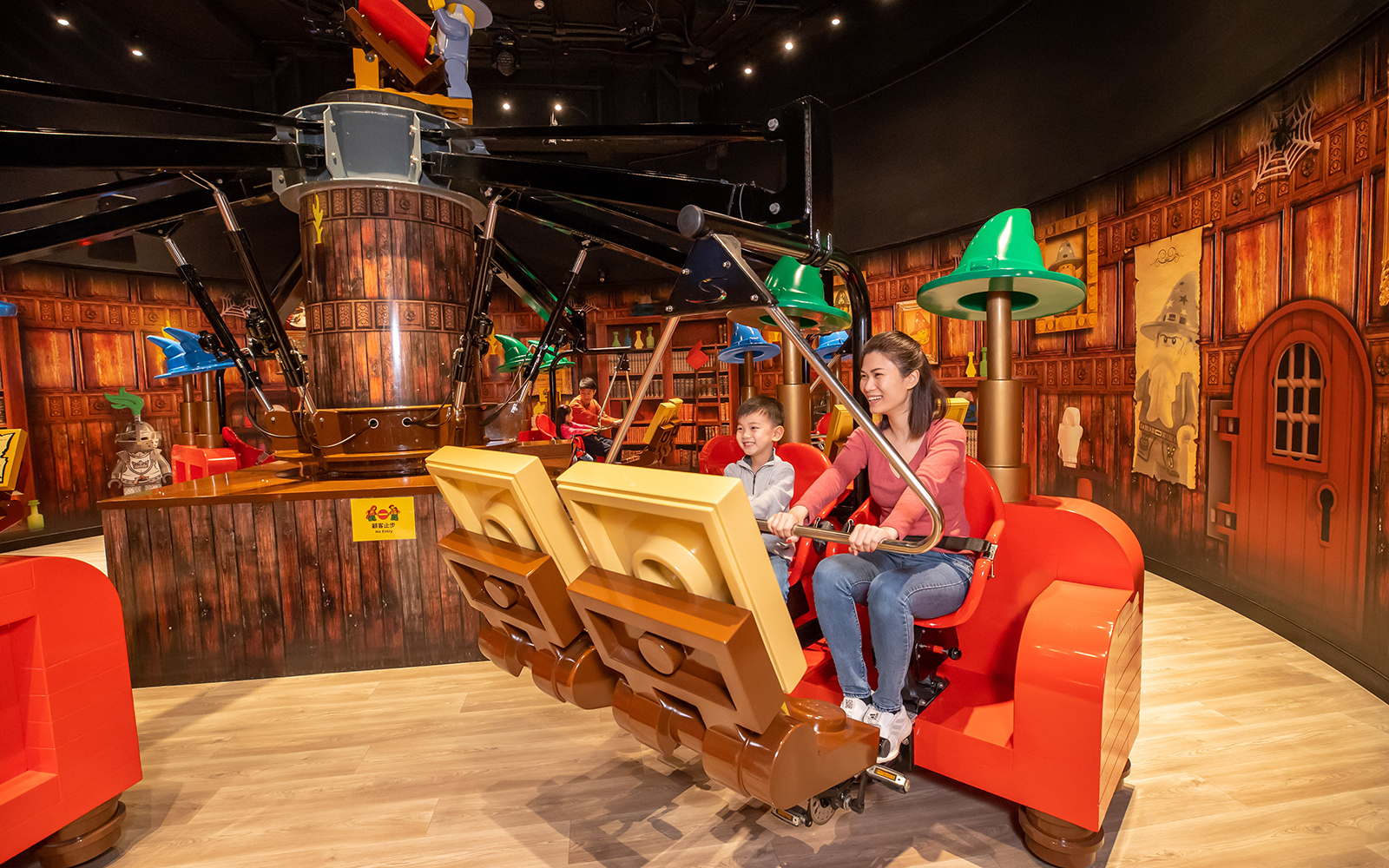 As the name suggests, this section has everything to do with Kings,Knights, Dragons and Palaces. Enjoy shows and readings at the Castle Stage or take a roller coaster ride upon the Dragon and the Dragon's Apprentice.

You can even dine like a king at the King's Grill or at Castle Fried Chicken, before spending some time shopping at the King's Market and take home lovely mementos.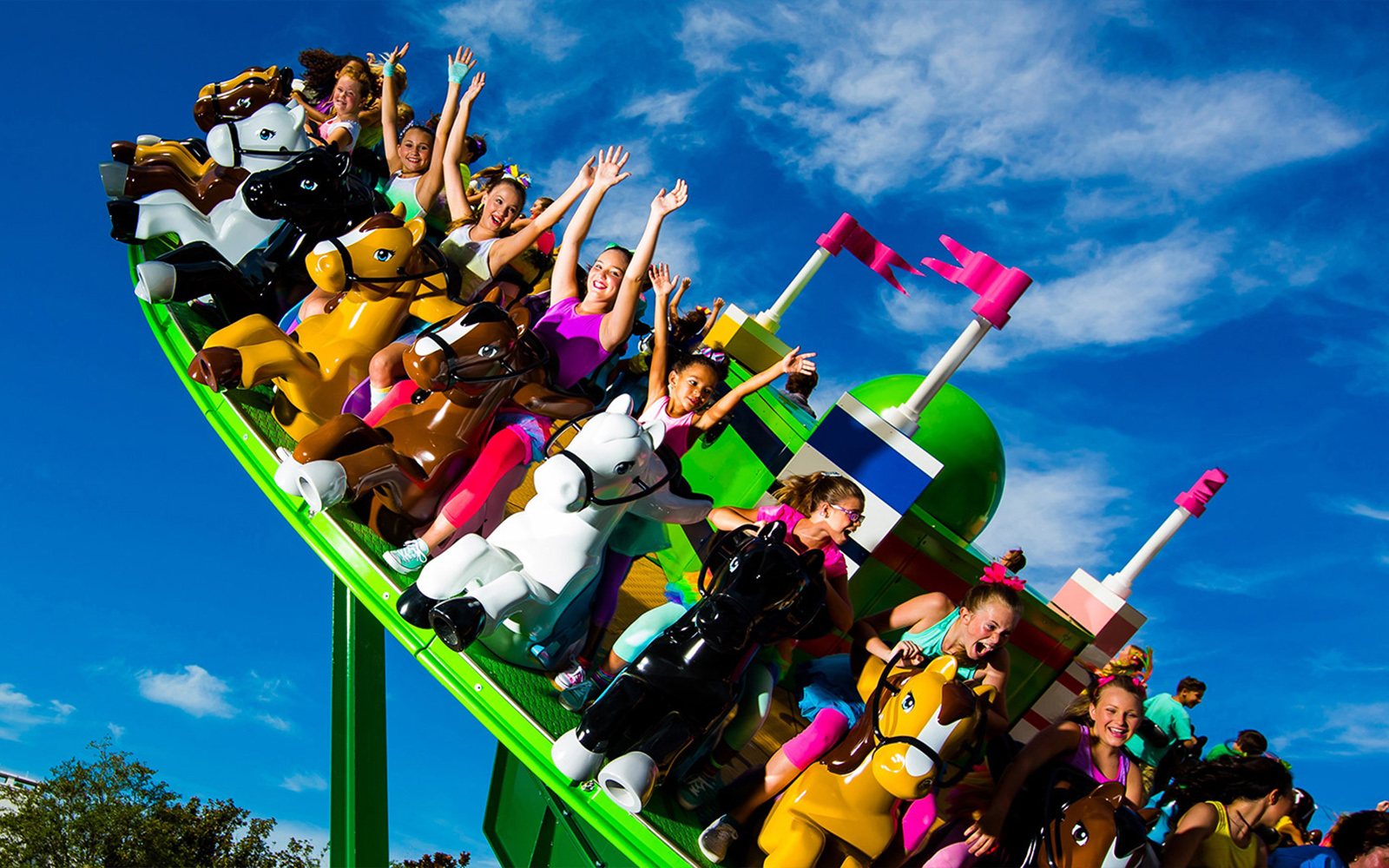 Head back in time as you explore the lands of Pharaohs and dinosaurs. Get tossed up 15 feet in the air at Beetle Bounce, an Egyptian themed ride, or take a boat ride through Dino Island, one of the parks' wettest rides.

You can purchase adventure-related apparel at Adventurer's Depot and grab a quick bite at Burger Junction.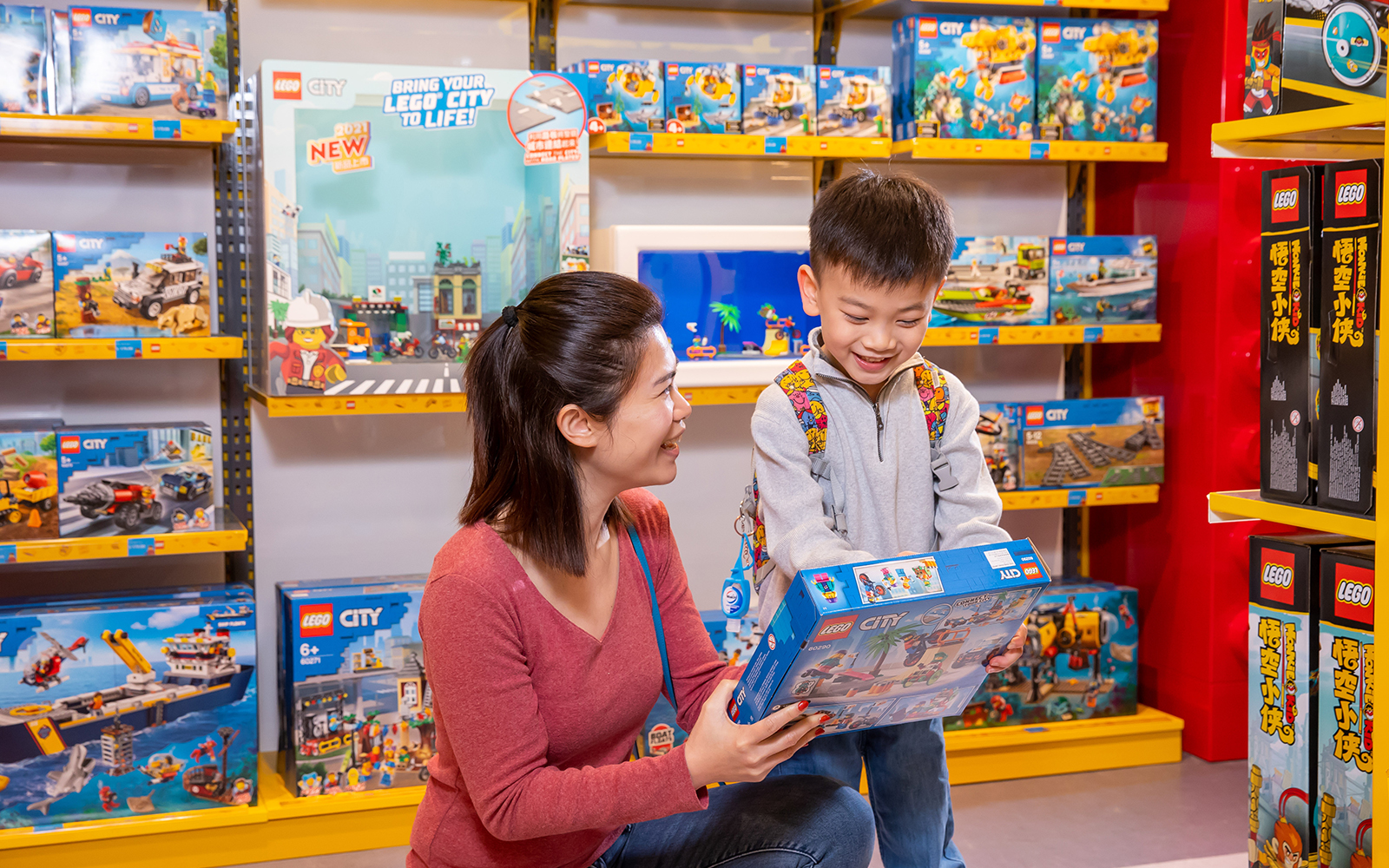 This is essentially a mini-city where kids can try their hand at driving, flying aeroplanes and even firefighting!

With a driving school, airport, rescue academy, shipyard and boating school, Lego City gives children the opportunity to combine learning with fun. Apart from the rides and classes, there are even daily shows at the Lego City Stage.
Top 5 Rides Inside Legoland Malaysia
---
This ride involves spinning in a cup at high speeds with your family or friends. Go round and round as you control the pace of your cup. You can choose to go as fast or as slow as you please, making it perfect for everyone to enjoy. Find this thrilling ride at 'Lego Technic'.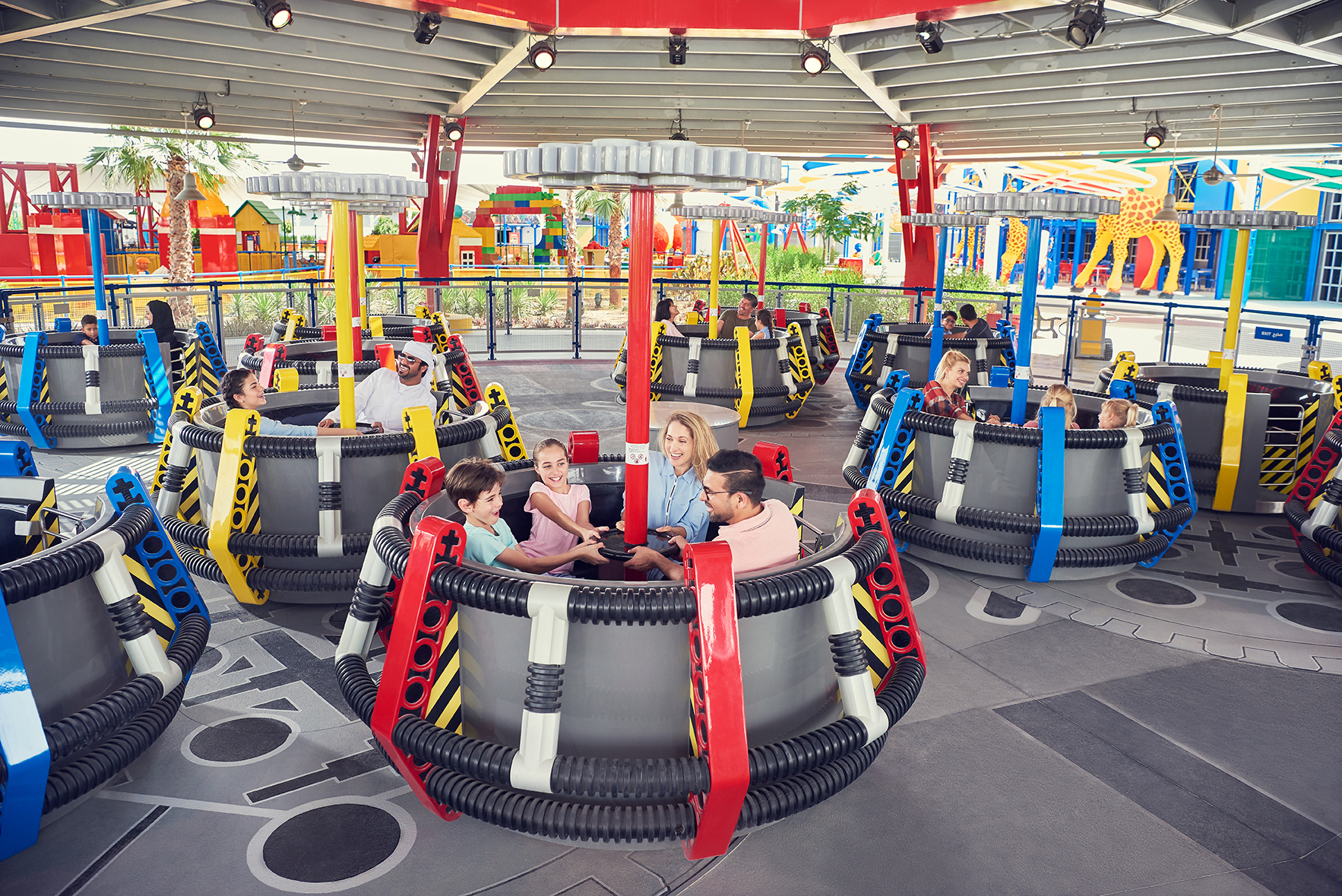 Be the captain of your very own boat as you navigate through the waters and find your way back! In this ride, you will have full control of a battery-operated, Lego themed boat. Go alone or with someone as you try to steer your boat back to safe shores.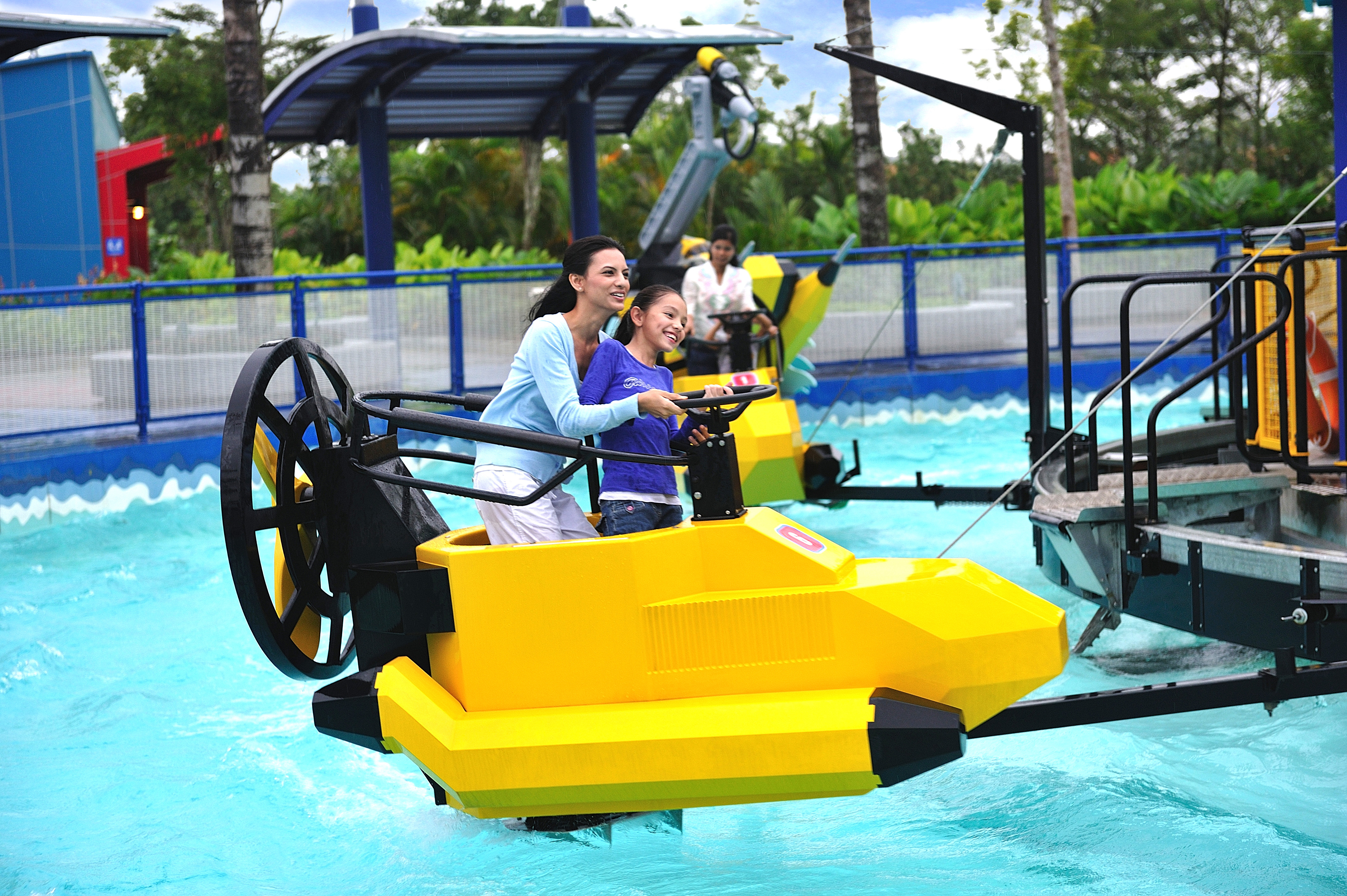 This is the world's first Lego themed virtual reality roller coaster, that combines the thrill of a roller coaster with the technology of virtual reality, creating one epic, unmissable ride. Put on your VR headsets and experience the action from everywhere - up, down and side to side, in a world where everything is made of Lego.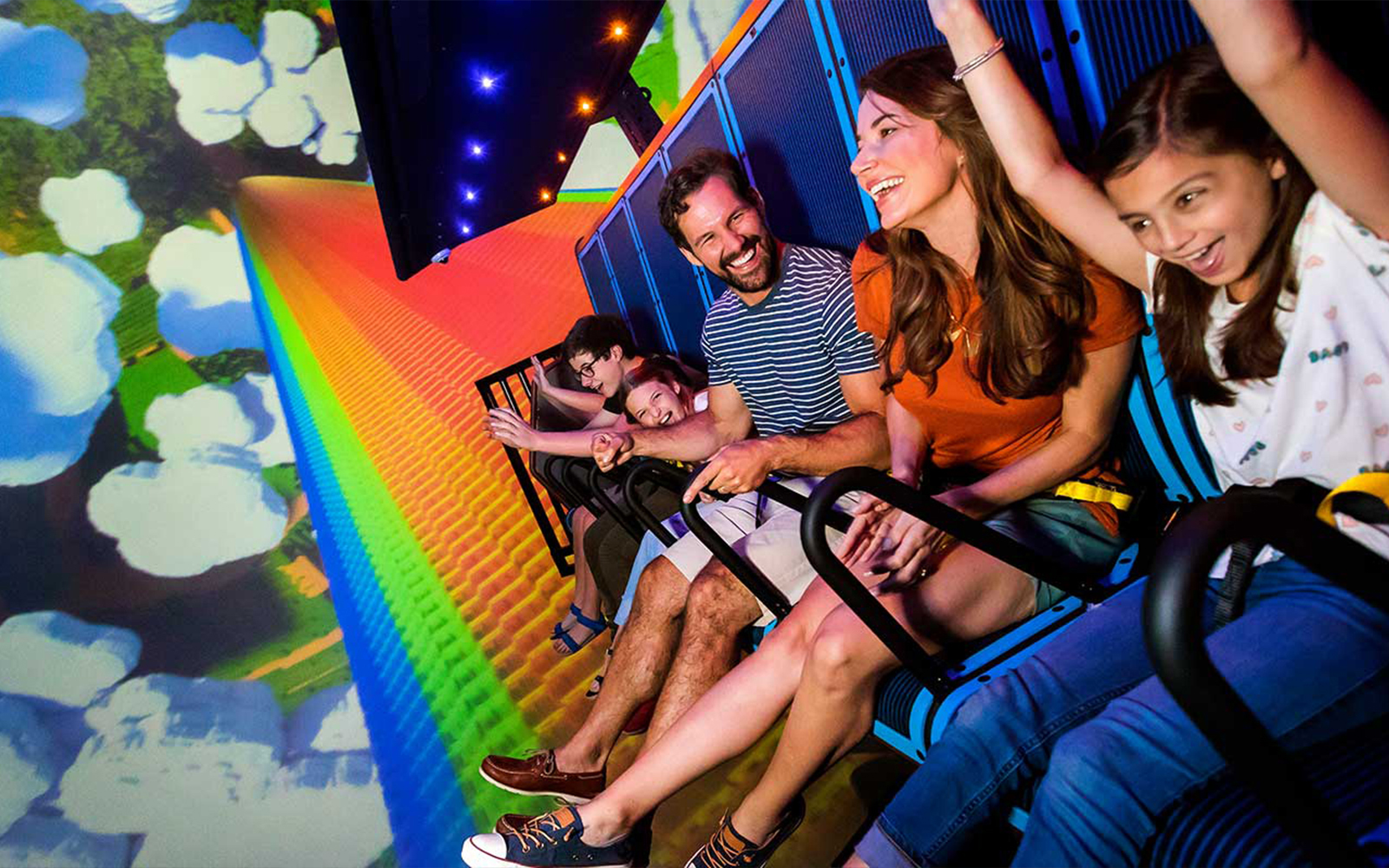 Unleash your inner creativity and build your very own, customizable boat and race it down the river against your competitors to see who will emerge as the very best. The river is 35 feet long and features dam breaks to allow you to control and change the water flow. So create your boat, line up against your friends and find out who is the ultimate captain.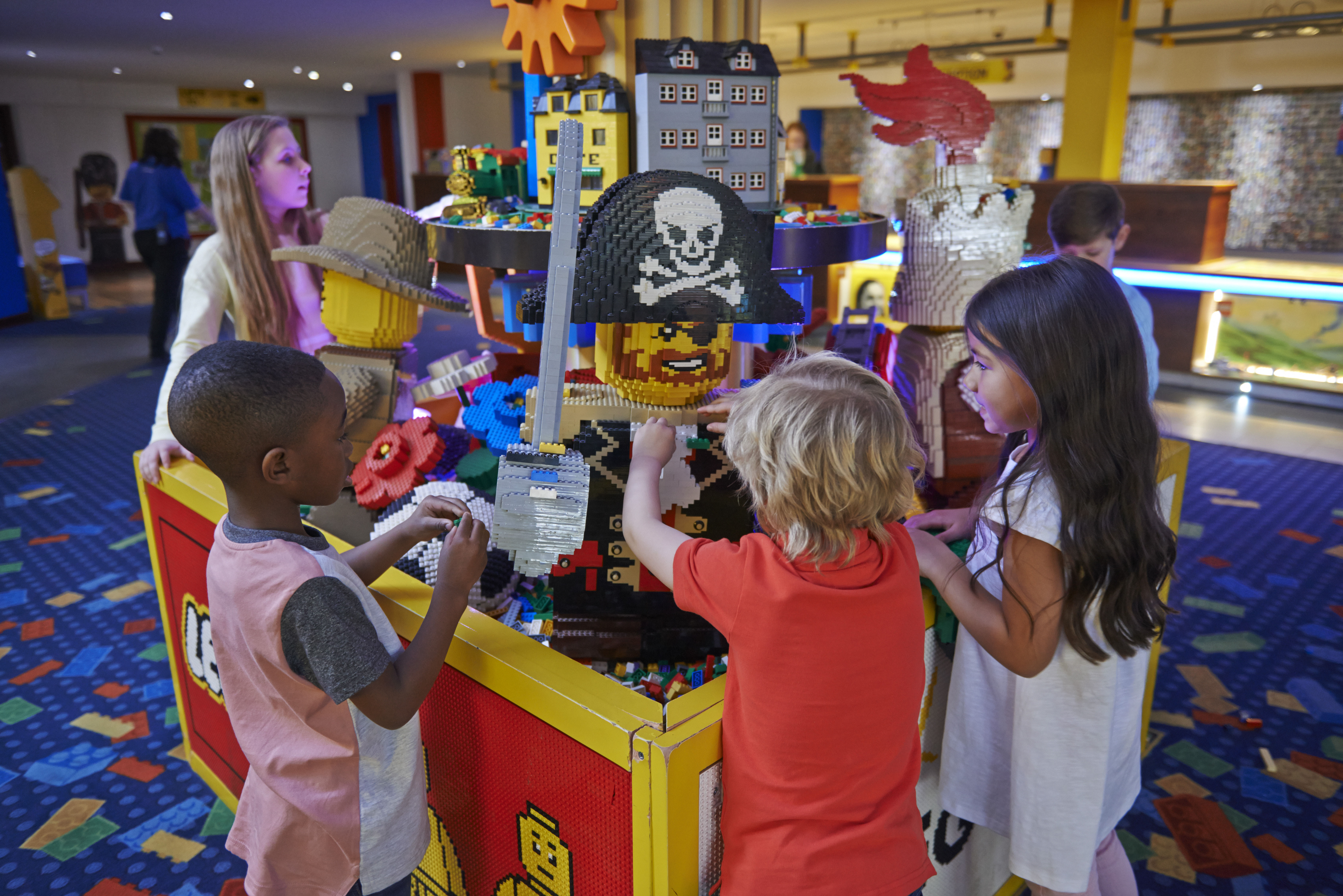 One of the most exciting rides at Legoland Malaysia, Dino Island takes you on a log boat up a volcano, past animated Lego dinosaurs before crashing into the waters with a huge splash! This is a wet ride, so get ready to come back drenched.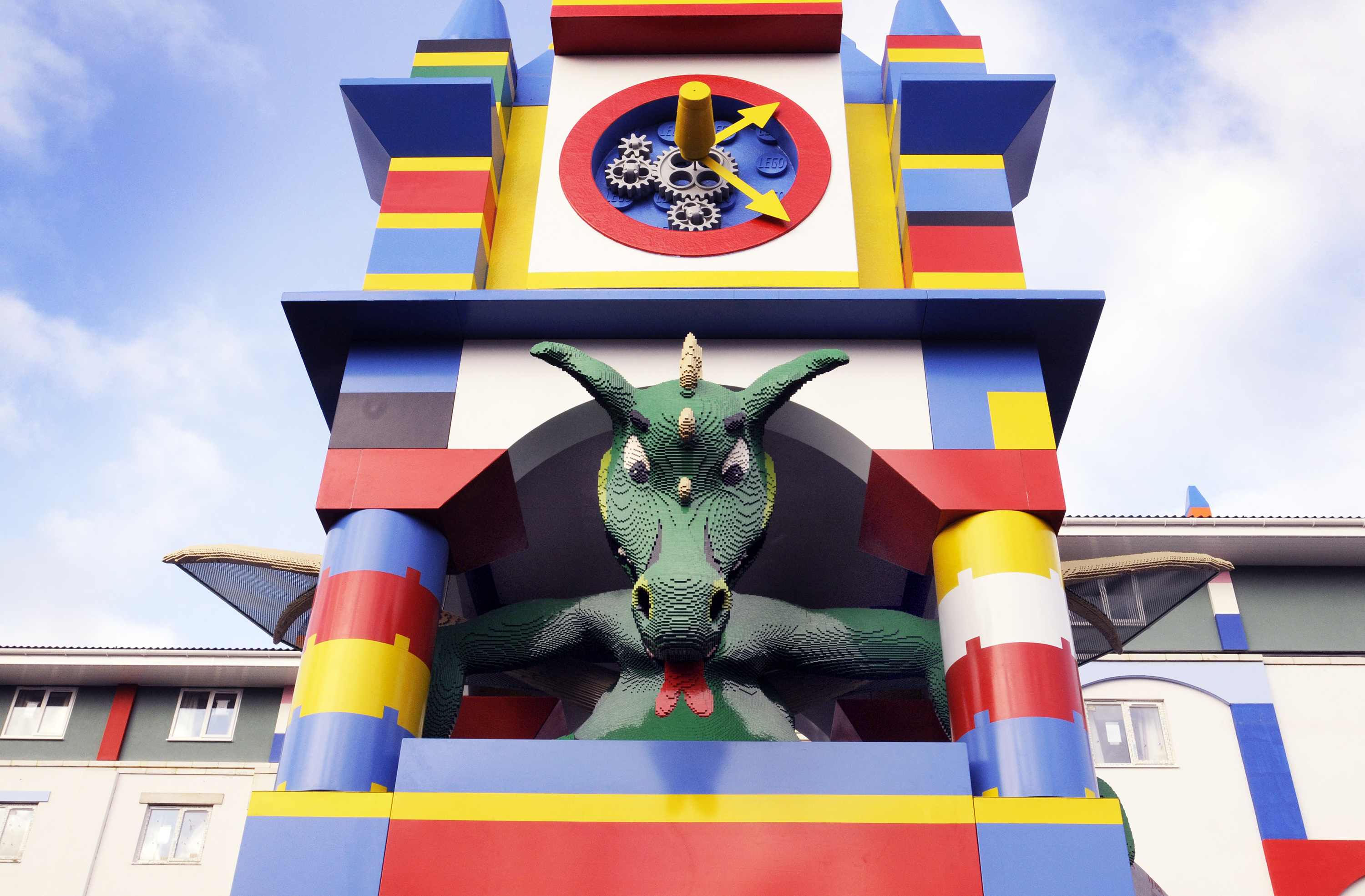 Top 5 Attractions Inside Legoland Malaysia
---
Found in the Miniland section of the park, this structure, recreated with Lego Bricks, represents the largest religious monument in the world. It is famous for its intricate architectural design and is a UNESCO World Heritage Sight.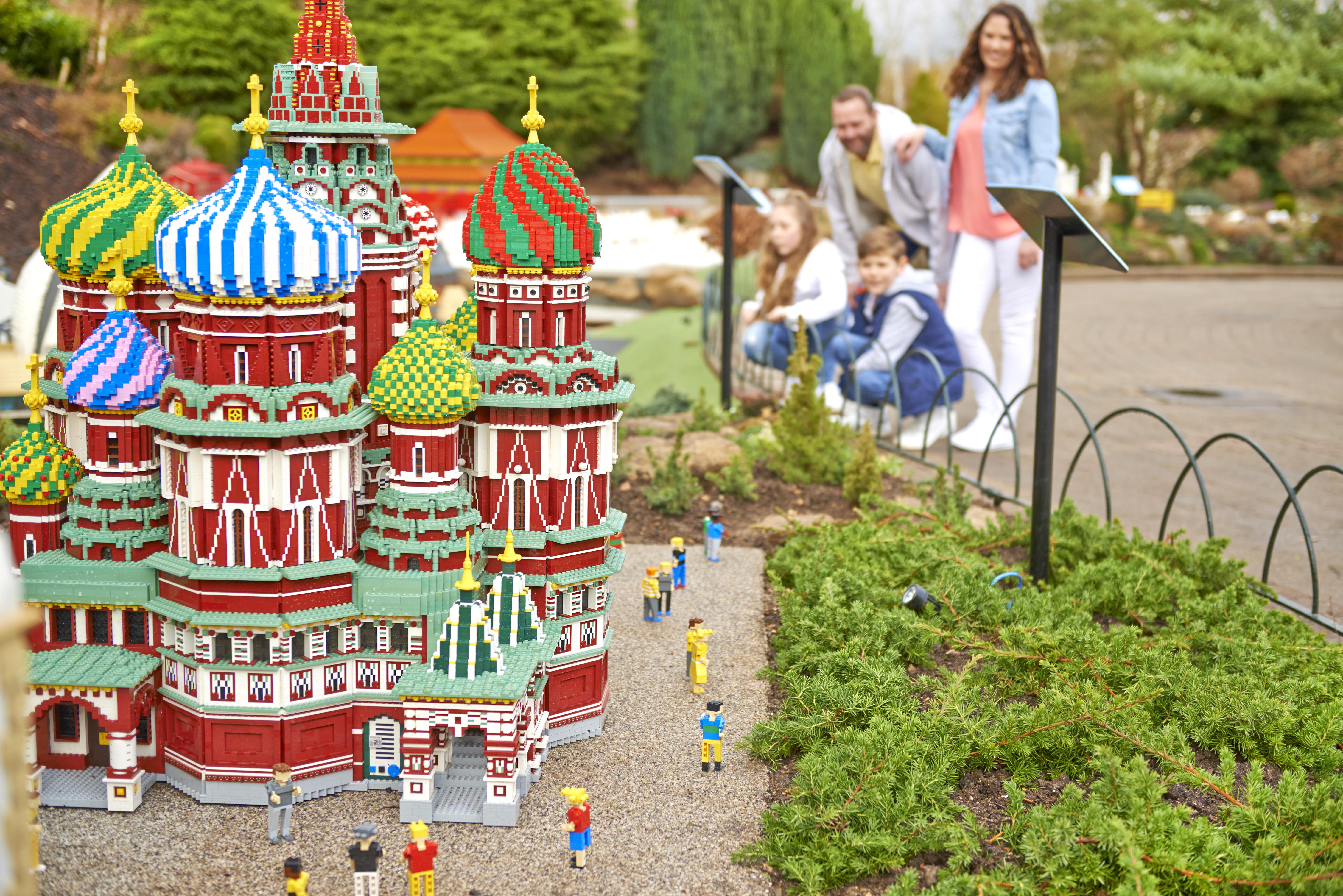 Also found in the Miniland area is the recreation of the Kuala Lumpur International Airport, which is Malaysia's main airport. With a 130 meter high control tower and 2 runways, 4000 meters in length each, KLIA is one of the top upcoming airports in the world.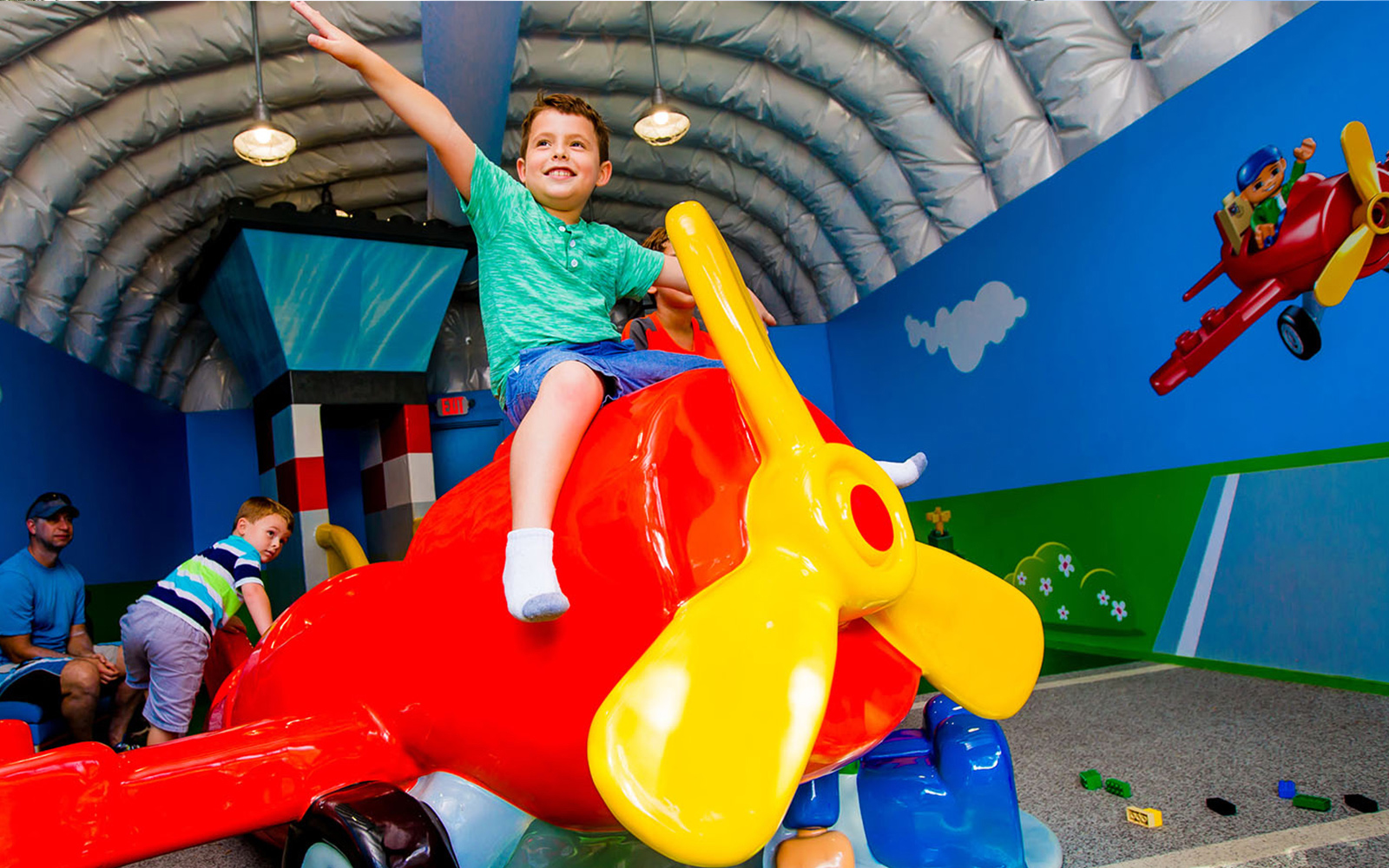 With over 2,000 figurines of Star Wars characters and scenes from the movies, this place is heaven for all you Star Wars fans. This exhibit features seven rooms, each dedicated to depicting characters and scenes from the Star Wars Movies. Here you can find Yoda, Darth Vader and the legendary Sith Lords, all in Lego form.
This attractions is meant for children and toddlers. Found in the Lego Kingdoms section of the park, the Forestmen's Hideout is a playground with tree top climbs, slides and challenges that take you through an imaginary forest.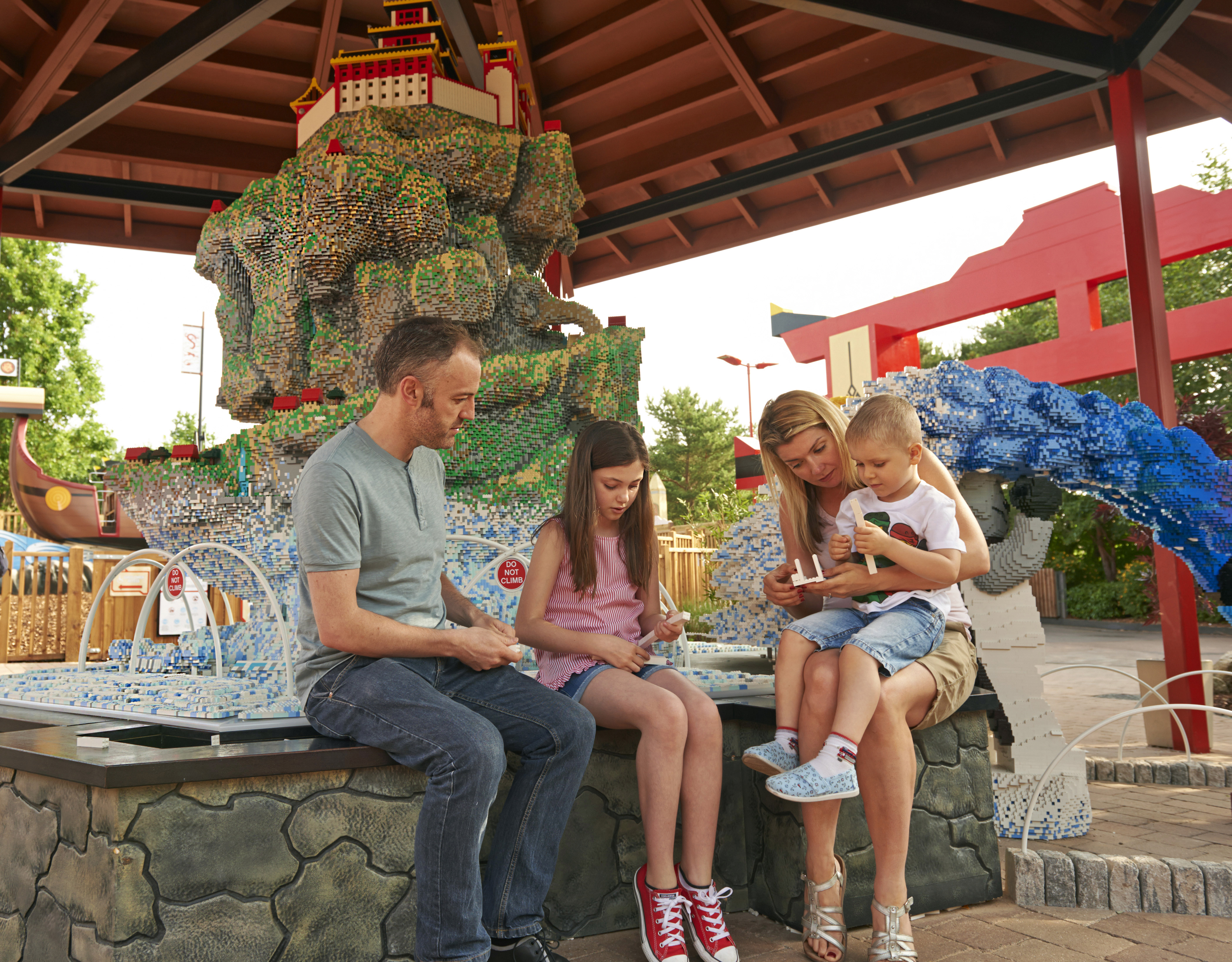 One of the most popular attractions with the children is the Shipyard. This marine-themed outdoor playground has ships, through which children can run, slide down and overcome obstacles, giving them the feeling of being inside an actual ship.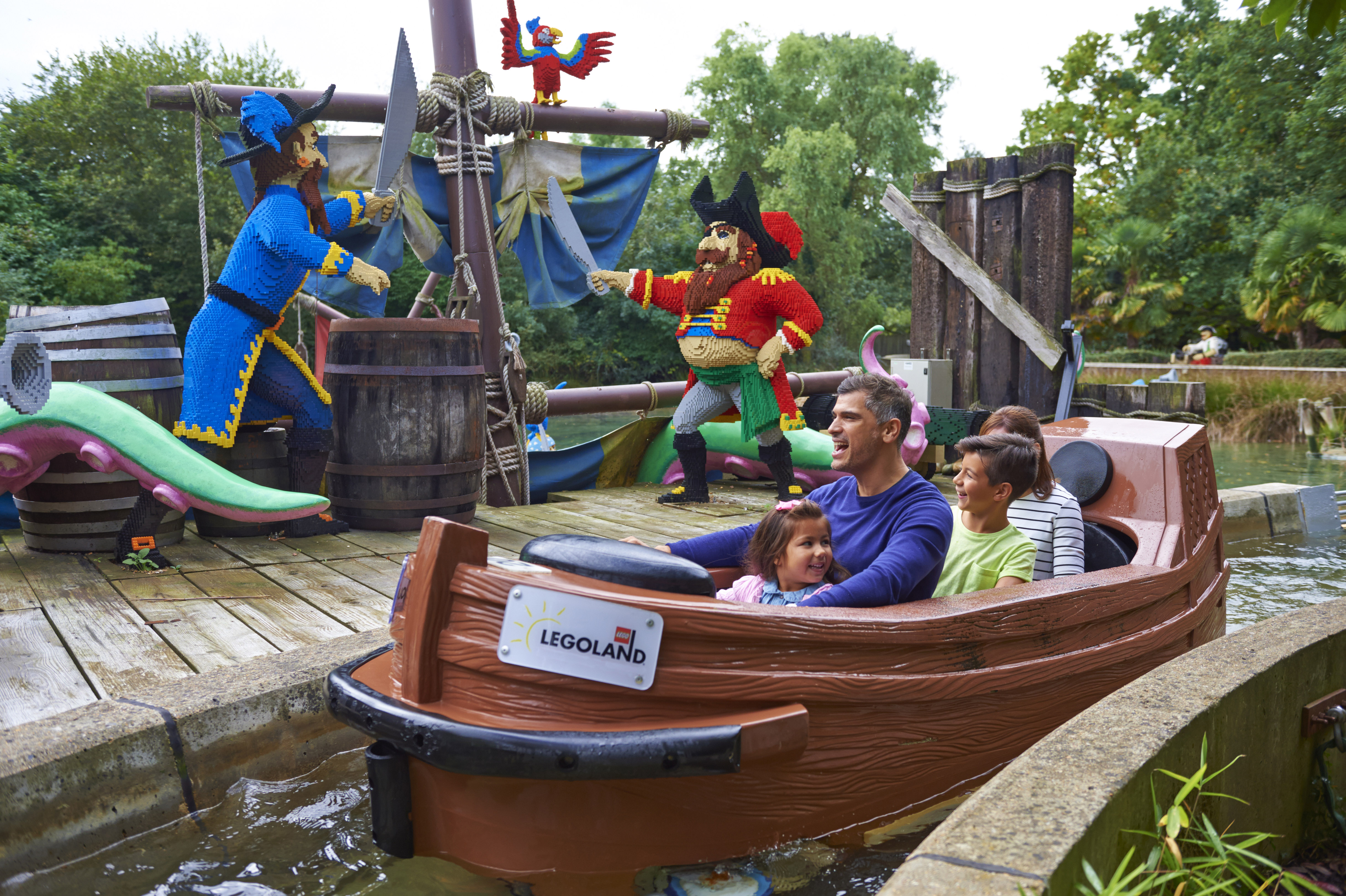 Map of Legoland Malaysia
---
Restaurants at Legoland Malaysia
---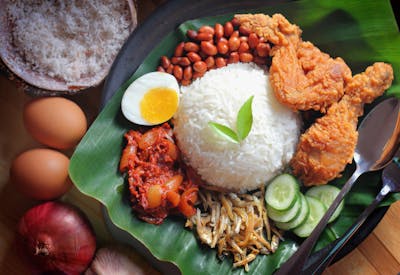 Asian Deli
Found in the Lego Technic area, this Deli serves up some delicious Asian bites like nasi lemak, chicken curry rice and roasted chicken wings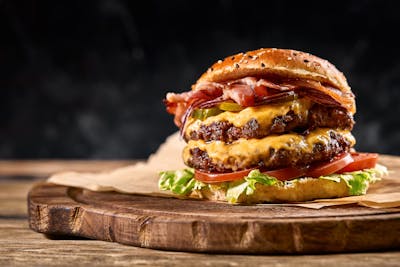 Beach Grill
The Beach Grill offers diners the chance to indulge their taste buds in some delicious burgers, hot dogs, drinks and desserts.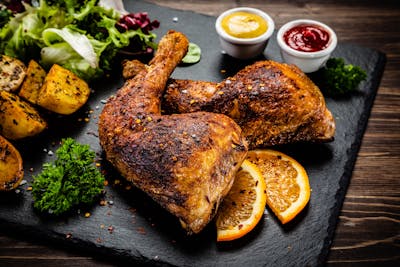 Market Restaurant
This restaurant has something for everyone. With Western and Asian cuisines on offer, you will surely find something to suit your taste. From roast chicken and chicken rice to pizza and pastas, you can feast your heart out.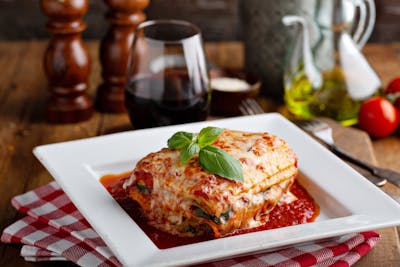 The Cafe
Located right at the entrance, The Cafe has food perfect to kickstart your day. Enjoy freshly baked breads or ready-to-eat meals like lasagnas, baked potatoes, salads etc. Wash all this down with freshly brewed coffee and tea.
Hotels In and Around Legoland Malaysia
---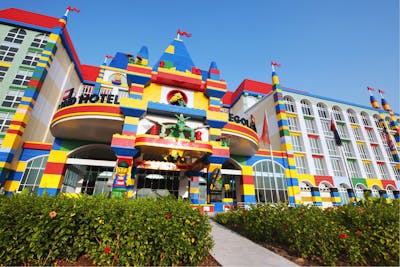 LEGOLAND Malaysia Resort
The LEGOLAND Malaysia Resort and Hotel is a family-friendly resort and hotel located right beside the Legoland. The resort and hotel features, a variety of LEGO-themed rooms, suites, and apartments, as well as an amusement park and live shows.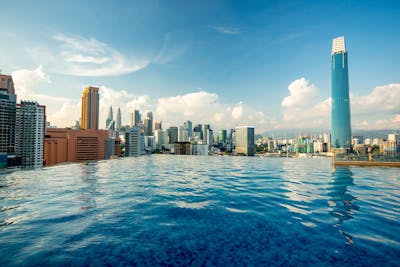 Somerset Medini Iskandar Puteri
Somerset Medini Iskandar Puteri is a luxury serviced apartment complex that is within walking distance of the LEGOLAND Malaysia Resort. The apartments are fully furnished and come with a kitchen, living room and balcony.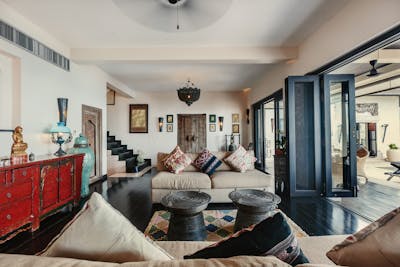 JEN Johor Puteri Harbour by Shangri-La
JEN Johor Puteri Harbour by Shangri-La is a stylish hotel located in the heart of Puteri Harbour. The hotel offers guests stunning views of the marina and offers a variety of dining and leisure facilities.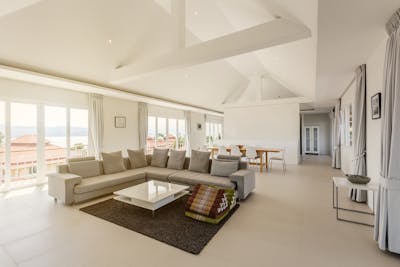 Hotel Ramada by Wyndham Meridin Johor Bahru
Hotel Ramada by Wyndham Meridin Johor Bahru is located in the vibrant city centre of Johor Bahru. The hotel offers guests comfortable accommodations and convenient access to the city's shopping, dining and entertainment options.
Insider Tips
---
Book your tickets online. When you book your tickets online, you not only save yourself the trouble of waiting in line at the ticketing counter at the park but you can also avail some discounts!
If you have bought a day pass, note that it allows you entry only once into the park. If you want to enter and exit multiple times, purchase a combo pass.
Make sure you carry an umbrella or a raincoat. This part of Malaysia sees only sunshine and rain, and sometimes both together. In order to prevent the weather from ruining your day, carry an umbrella.
Outside food is not allowed into the park. However, you are allowed to bring your own water- bottle
There are many souvenir stores around the park. If you buy something and don't want to carry it around, you can ask the store to send it to the exit for collection and pick it up from there when you leave.
Go as soon as the park opens. Legoland Malaysia tends to get crowded towards the afternoon and evening, so if you can get in early, you can complete all your favourite rides without waiting in a long lines.
Rides for kids below 125 cms is highly limited.
To sweep through the entire theme park, it is recommended that you stay in the Legoland Malaysia Resort and visit the park over a span of 2 days.
Prioritise doing all the outdoor activities first. As mentioned earlier, the weather can get pretty unpredictable, so take advantage of the sun while it's out and finish all your outdoor activities first.
Make sure you take a map at the ticketing counter itself. This will help you save a ton of time and you'll also have a better idea as to what you want to do first.
If you're looking for more things to do in Malaysia, check out Headout's detailed travel guides!
FAQs: Legoland Malaysia
---
The best time to visit Legoland Malaysia is during the week, when the park is less busy. During peak periods (school holidays and weekends) the park can be very crowded, so you may want to avoid these times if possible.
Yes, Legoland Malaysia is suitable for young children. There are a number of rides and attractions that are specifically designed for younger kids.
Ticket entries to Legoland start at MYR 71, which includes 70 rides and more!
Two full days will be best. You can take your time to enjoy the place and not rush thru it. If the waiting time is too long for a certain attraction, you can skip it and come back earlier the next day or play again your favorite ones. Enjoy!
It is not necessary to buy tickets in advance, but it can sometimes be cheaper to do so and saves lots of time for the rides. You can buy tickets online or at the park entrance.
The best way to get to Legoland Malaysia is by car. The park is located just off the North-South Expressway, about 2 hours drive from Kuala Lumpur. There are also a number of tour companies that operate day trips from Kuala Lumpur.
In addition to the rides and attractions, there are also a number of shows and events that take place at Legoland Malaysia. There is also a large Lego store, where you can buy Lego sets and souvenirs.