Barcelona is home to both natural wonders and artistic delights making it one of the best places in the world for tourists. If you're visiting the Catalan capital for the first time and looking for an interesting experience, we have handpicked the perfect attraction for you. The Banksy Barcelona exhibit, as the name suggests, is dedicated to showcasing the artwork of one of the most celebrated artists in the world - Banksy. A contemporary street artist, Banksy has become quite a phenomenon with his provocative and timely artwork and the fact that no one knows what he looks like.
Grab your World of Banksy Barcelona tickets and witness some of his most iconic artworks under one roof. The uniquely immersive art exhibition allows you to step into the often controversial artistic universe of Banksy and appreciate the themes and message he tries to convey through his art.
World of Banksy Barcelona
Essential Information
---
Banksy Barcelona - Things to know
Suggested duration: 2 hours
World of Banksy ticket price: 12.00 €
Opening Date: The exhibition started on 16th June 2020
Closing Date: The exhibition will close on 31st December 2022
Must-see at Banksy Barcelona
Discover more than 100 works of the mythical artist - Girl with a Balloon | Mobile Lovers
World of Banksy Barcelona Opening Hours
Monday to Sunday: 10 am to 8 pm – last entry at 7:15 pm

World of Banksy Barcelona Address
Espacio Trafalgar, carrer de Trafalgar 34
Get Directions
Who is Banksy?
---
An England-based street artist and activist, Banksy broke into the contemporary art scene in the 1990s and soon after became a global icon. What makes Banksy truly different from the rest is the fact that his real name and identity have remained unconfirmed despite his worldwide popularity. His work became popular in the Bristol underground scene where artists and musicians collaborated. Banksy's satirical and subversive street art and graffiti masterfully bring together dark humor with stark stenciling techniques. With a pronounced focus on global politics and other topics of social interest, Banksy's work has appeared on walls, bridges, and streets around the world. His works of political and social commentary have appeared on streets, walls, and bridges throughout the world.
In his own words, Banksy was inspired by Robert del Naja, a founding member of the band Massive Attack and a graffiti artist. While Banksy doesn't sell photographs or reproductions of his street graffiti anymore, his public installations are regularly resold, often by completely removing the wall, they were painted on!
Why should you visit The World of Banksy Barcelona?
---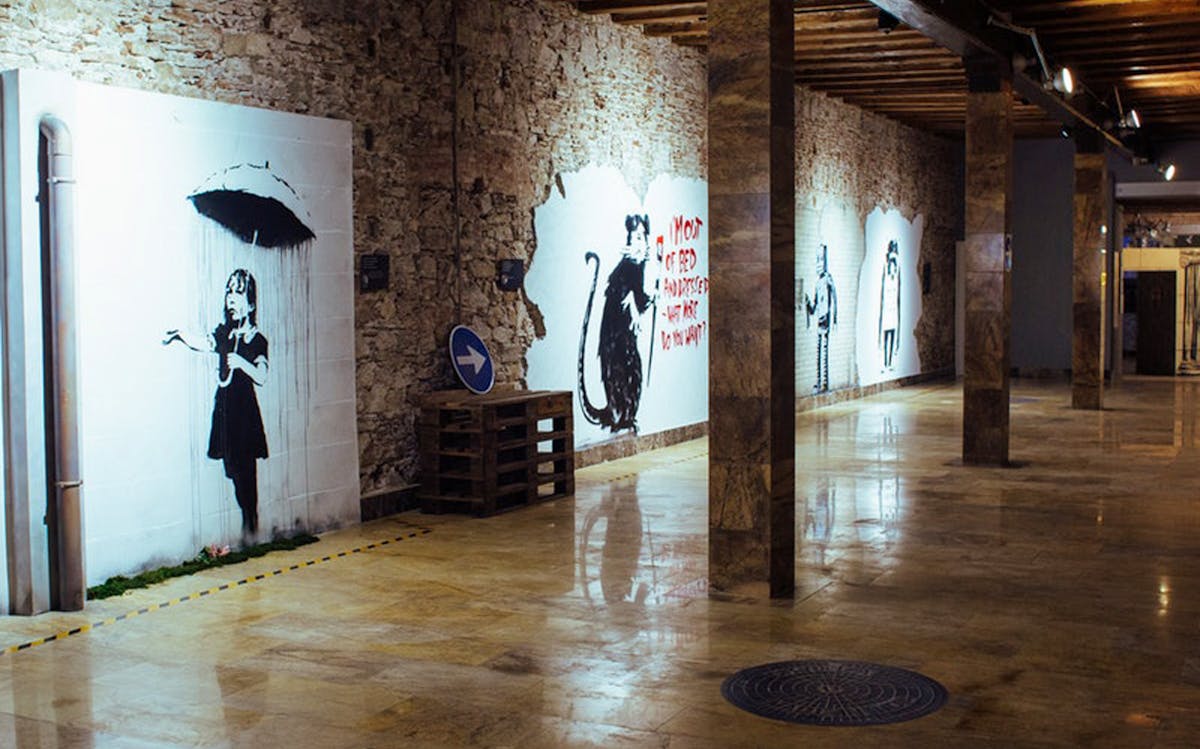 If you're looking for a contemporary art experience with urban and socio-political themes at the forefront this Banksy Barcelona exhibit is perfect for you. The artwork on display hasn't been painted by Banksy himself and he isn't associated with the exhibit in any capacity. Instead, a group of 10 anonymous artists has worked tirelessly on the pieces with Banksy's masterpieces as the starting point.
The World of Banksy exhibition previously ran in Paris and brought in more than 150,000 visitors. Visit the Banksy Barcelona exhibit and admire over 100 works of art designed by the legendary artist. During this self-guided tour, you'll get the time and opportunity to carefully examine the details and intricacies of Banksy's masterpieces and gather a better understanding of their conception and message. Some iconic artwork on display here includes the Girl With Balloon and Girl Frisking Soldier. The World of Banksy exhibit also showcases Banksy's graphic tribute to the November 2015 Paris attacks and other iconic creations like Kissing Coppers. If you're interested in political activism through art, the Barcelona Banksy exhibition is a great thing to check out.
Banksy Barcelona: COVID-19 Safety Measures
---
The safety measures in place to ensure you have a safe experience at the Banksy Barcelona exhibit are as follows:
All areas that customers touch are frequently cleaned and sanitized.
Customers are required to bring and wear masks at all times inside the venue.
The number of visitors is limited to reduce crowds
The World of Banksy Barcelona Exhibition
---
After its spectacular success in Paris, The World of Banksy exhibit is currently playing at Espacio Trafalgar in Barcelona. Spread across two floors, the exhibit showcases Banksy's gutsy work in an intriguing and moody setup. During the immersive experience, you'll discover over 100 pieces of art conceptualized by the political provocateur. Prepare to be faced with some introspection as you take in the persuasive power of Banksy's cultural and satirical perspective while being reminded of the sad absurdity of life on this planet.
Although the Banksy Barcelona exhibit hasn't received official approval from Banksy, he's been open to other artists taking a shot at his creations. The artwork on display at the exhibition has been created by an anonymous team of 10 graffiti artists who wholeheartedly subscribe to Banksy's striking perspective on things.
Banksy's Most Iconic Artworks
---
An earlier gem from Banksy's many masterpieces, this image features Mickey Mouse and Ronald McDonald skipping along in glee with a naked, crying girl flanked between them. The girl is the subject of a 1972 photograph from the Vietnam War. Napalm is Banksy at the height of his power with the icons of modern capitalism and the grim reality of war brought together in unexpected ways.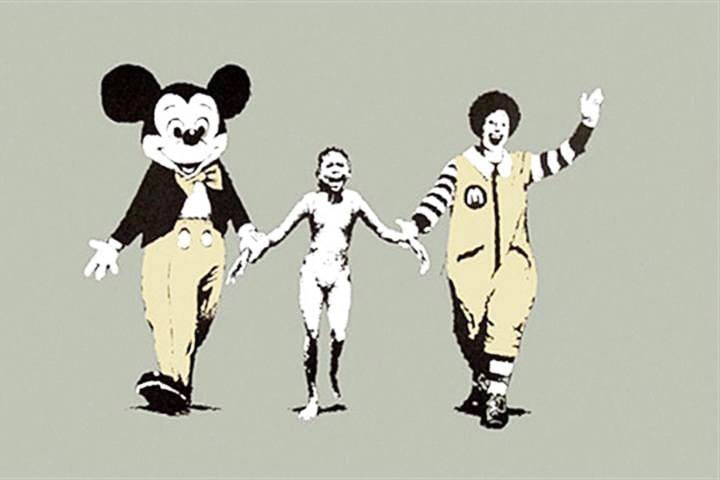 2

Love Is In The Air (2003)
First painted on Jerusalem's West Bank barrier wall that segregates Israel from its Occupied Territories, this iconic artwork showcases a protestor who is caught in the act of hurling a bouquet of colorful flowers. Love is in the Air is amongst the many artworks that Banksy has created in support of Palestinian rights, stirring controversy.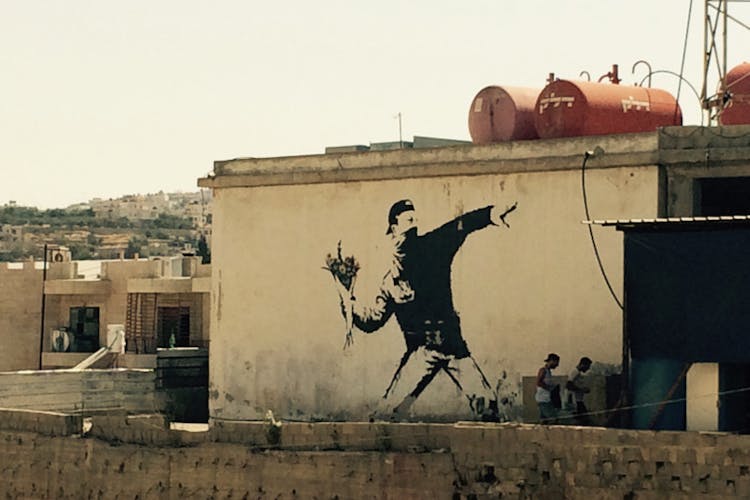 The promo of this Banksy installation proclaims "This is a theme park like no other", which is something of an understatement. Dismaland was a fake theme park modeled after Disneyland. Of course, in typical Banksy fashion, his version was the opposite of the real thing and worked beautifully to highlight the bitter failings of the modern world.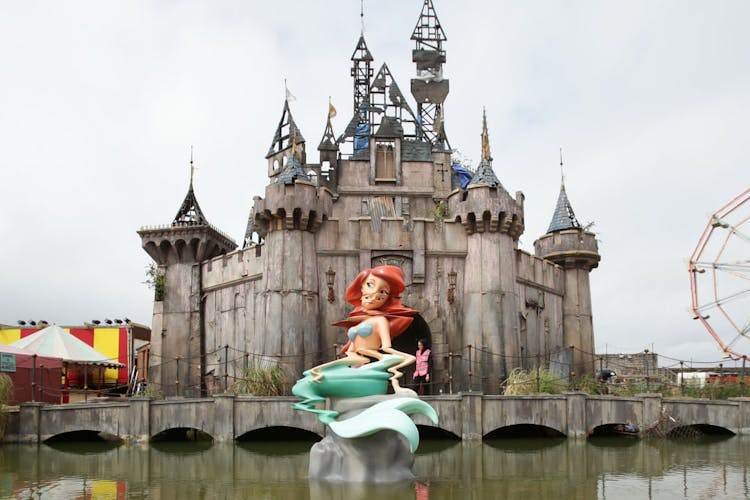 4

Girl with Balloon (2002)
Girl with Balloon arguably the most iconic artwork by Banksy. First painted in London in 2003, this stencil mural depicts a young girl with her hand extended toward a red heart-shaped balloon that is being carried away by the wind. Banksy has used different variations of this artwork on several occasions to support social campaigns including in 2005 for the West Bank barrier, in 2014 about the Syrian refugee crisis, and also for the UK election in 2017.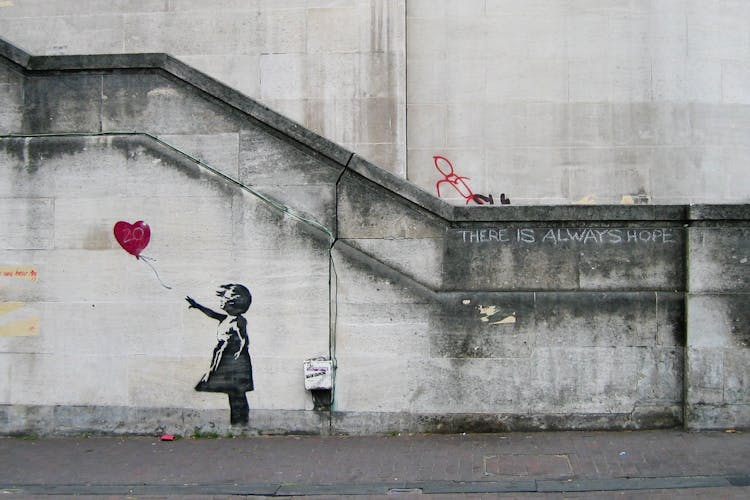 This Banksy stencil painting showcases a cluster of pigeons holding anti-immigration banners. The artwork was deemed too controversial and banned in various parts of the world. The image became a major talking point during a by-election in Clacton-on-Sea due to the local MP's move to UKIP, a political party infamous for its anti-immigration policies.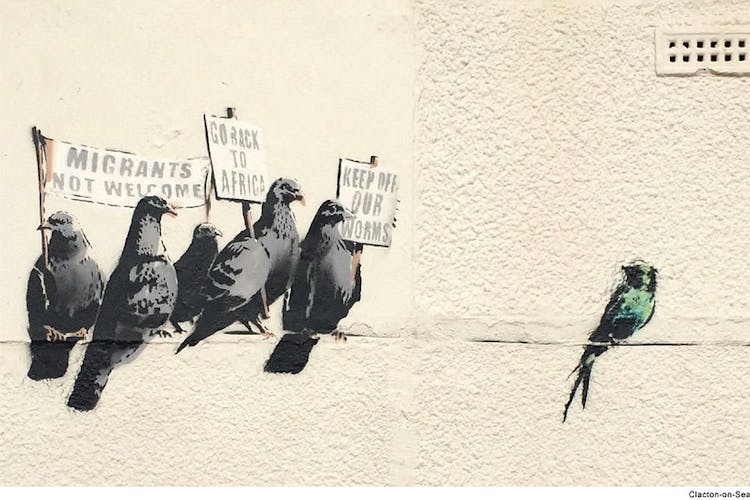 The World of Banksy Barcelona Tickets
How Much Do Banksy Barcelona Exhibition Tickets Cost?
---
You can get your Banksy Barcelona tickets online either on the official website or on Headout and avail of great discounts and cashback offers. Tickets are priced as per the following categories:
Adults (above 25 years) – 12€
Young (under 25 years) – 9€
Senior (above 65 years) – 9€
Group (from 10 people) – 8€
Reduced mobility visitors – 9€
Kids (under 6 years) – Free
Visitor Tips
---
The Banksy Barcelona exhibit is extremely popular and tickets tend to sell out fast. Book your World of Banksy tickets online to ensure you don't face any last-minute disappointment.
Access to the exhibition is currently not possible for people with reduced mobility. Plans are underway to make the exhibit wheelchair accessible soon.
Wear comfortable walking shoes since the exhibit is spread across two levels and you'll do a fair bit of walking.
Please note that Banksy himself hasn't painted these artworks or is in any way associated with the exhibit. This tribute to him has been created by a team of 10 anonymous graffiti artists.
Visiting Banksy Barcelona
Practical Information
---
Opening Hours
The World of Banksy exhibition will remain open from 12 noon to 12 midnight.
Getting There
By Bus: Buses F29, F30, F33, F35, J01, 81, 93, and 105 will get you there.
By Metro: Take the Red Line metro to the Mall of Emirates station which opens directly into the mall.
By Car: If you're traveling by car, take the fourth interchange at Sheikh Zayed Road to reach the mall.
Parking
The Mall of Emirates has plenty of space for parking. Nearest parking to The Theatre is Orange Parking A6 located on level 2 within Mall of The Emirates.
It offers free parking on weekends and public holidays. Parking is free for the first 4 hours between Sunday and Thursday, after which a small fee is levied.
Best Time to Visit
The best time to visit The World of Banksy exhibition is during the day when the rush is relatively low.
Where To Dine Around The World of Banksy Barcelona
---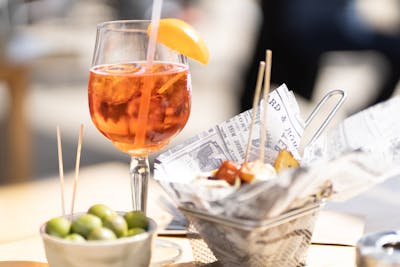 Vivant
Nordic fashion in 50s style, beautiful decor, and chefs that have fun revisiting Spanish and Catalan cuisine with aplomb are the highlights of Vivant. Try the Patatas Bravas for the two lip-smacking sauces that accompany the dish.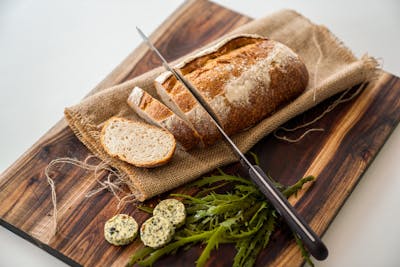 Caelis
This classy, contemporary restaurant with an open kitchen surrounded by a bar offers plenty of culinary delights. The award-winning French chef displays his talents through several menus from which you can also pick individually priced dishes.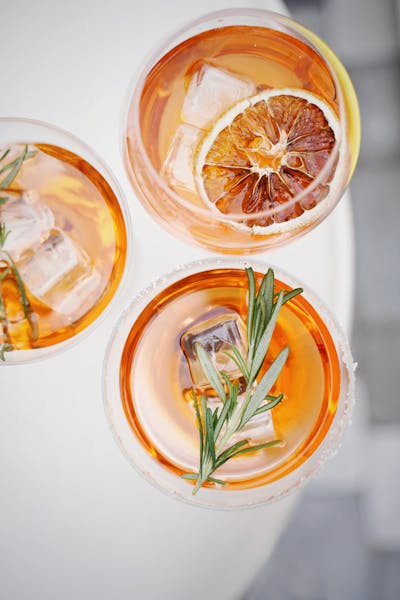 Anita Flow
Visit this beautiful and festive eatery for its colorful decor, modern comfort food, craft brews, cocktails, and desserts.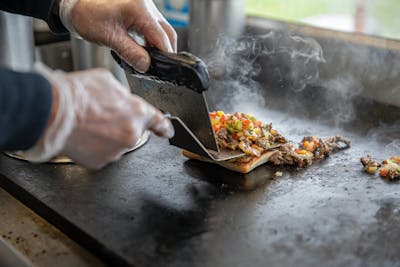 Hawker 45
The atmosphere of Hawker45 is inspired by the chef's travels across Asia, and their Latin-Filipino origins. The Latin influences are visible in everything from the decor to the menu, ingredients, and culinary techniques.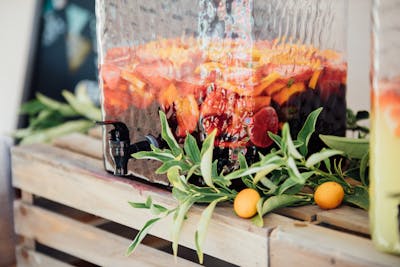 Casa Lolea Barcelona
While Casa Lolea is renowned for its bottled red, white, and sparkling sangrias, the Barcelona branch is famous for its charming tapas bar located in narrow cobblestone street in El Born.
FAQS
---
The World of Banksy Barcelona is open until 31 December 2022.
Urquinaona is the closest station to the World of Banksy Barcelona exhibition.
Tickets to The World of Banksy Barcelona start at 12.00 €.
The World of Banksy Barcelona exhibition 2022 is being held at Espacio Trafalgar, Carrer de Trafalgar 34.
The World of Banksy Barcelona exhibition showcases over 100 pieces of art by Banksy. Some of the best artwork on display are Balloon Girl and Kissing Coppers.
You can spend around 2 hours discovering the art and message of Banksy at The World of Banksy Barcelona.
The World of Banksy Barcelona exhibition timings are Monday to Sunday: 10 am to 8 pm and last entry at 7:15 pm.
Yes, the exhibit is suitable for children. In fact, kids below 6 years of age can enter the exhibit for free.