A short 40kms outside of Bangkok's city limits lies Thailand's biggest zoo - Safari World Bangkok. Comprising of 2 themes - Safari Park and Marine Park, this park is undoubtedly Thailand's most popular animal and leisure park promising a great deal of entertainment and recreation. With a fair share of exciting things for both adults and kids, Safari World Bangkok is a staple on all family vacations. Before heading out for a day out with animals and thrilling rides, here's all you need to know about Safari World Bangkok.
Why You Should Visit Safari World Bangkok
---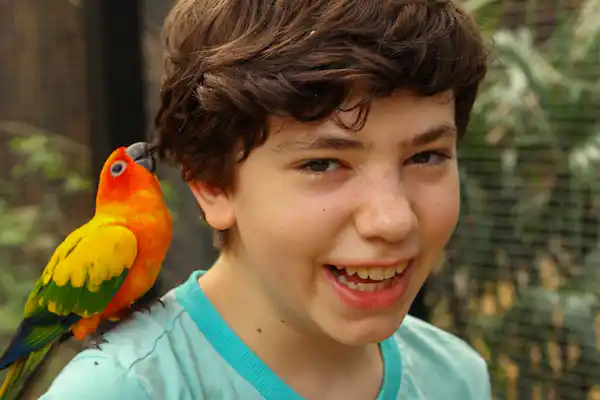 Explore the thrilling Bangkok wildlife with a trip to the amazing Safari World and enjoy a couple of hours with exotic animals like ostriches, lions, giraffes and many more.
Safari World is divided into two distinct sections, the Safari Park and the Marine Park. At Safari Park, you'll get to meet more than 100 different animals from across the globe while the Marine Park is home to animals from sea, land and air.
At Safari World Bangkok, you'll get to enjoy 8 thrillingly unique shows including the exciting Orangutan boxing show, the sea lion show, the dolphin show, and the fabulous Hollywood Cowboy stunt show.
Apart from live shows, Safari World also houses exciting attractions featuring white tigers, tropical rainforest aviary, fancy carp garden. There's also a breathtaking tiger & lion feeding show you can enjoy.
Get the authentic jungle safari experience with an 8 km drive which lasts for 45 minutes. During your safari, you'll drive past the scenic environment of Safari World and get up close and personal with some rare and endangered species.
The perfect destination to spend a day of fun and excitement with your family, Safari World Bangkok offers countless opportunities to discover the beauty of nature and wildlife, while having loads of fun!
Safari World Bangkok Tickets
---
Safari World Bangkok tickets are very economically priced and a true value for money. Here are the most popular Safari World ticket options. We strongly recommend buying your tickets online as the on-site ticket queues could take anywhere between 45 minutes to 1 hour.
Top Things To Do At Safari World Bangkok
---
Here's all that you should aim at completeing over 6-7 hours at Safari World Bangkok.
1. Explore the animal kingdom at Safari Park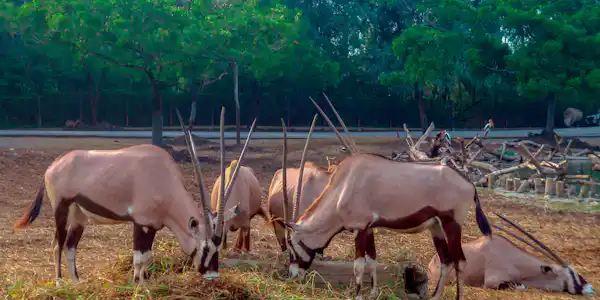 Thailand's greatest open zoo awaits you at Safari Park, which features a thrilling jungle safari. The first stop of your Safari World experience, Safari Park is home to hordes of exotic animals including lions, giraffes, zebras, antelopes, deer, tigers and many others! Your 8 km long journey running for approximately 45 minutes through Safari Park will feature plenty of stops to admire the creatures of the wild from a well covered bus. If you're lucky, some animals might come close to the window of your vehicle for a memorable experience.
2. Travel under the sea at Marine World
After Safari Park, make your way to the next big attraction of Safari World, Marine World. Get better acquainted with underwater wildlife with some fabulous animal shows. You should visit Marine World in the middle of the day since most of the area is covered and you can avoid walking around in the sun. Spend a relaxing couple of hours at Marine World with its cool atmosphere and exciting live shows. Also head to the Egg Island where eggs of different species of birds have been kept on display for your viewing pleasure.
3. Go boating along the Jungle Cruise River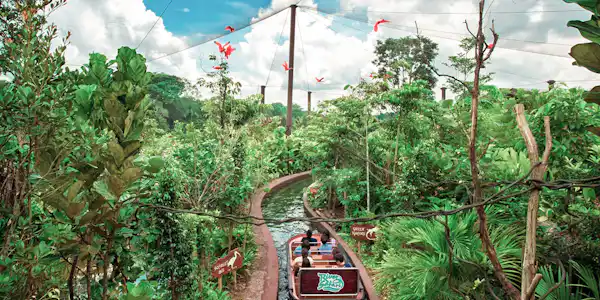 Take your experience in Safari World up a notch with a fantastic boat trip through a jungle which features the natural habitats of Asia and Africa. This exciting, 30-minute cruise will take you deep inside a tropical forest where you'll get the opportunity to encounter elephants, gorillas, and even crocodiles! A truly remarkable experience, the Jungle River Cruise will boost your adrenaline levels with its thrilling combination of a jungle safari and a cruise!
4. Walk the mystic woods with Jungle Walk
There's no experience which can quite rival a walk through a jungle. At Safari World, you'll get a once in a lifetime opportunity to take a leisurely stroll through a simulated jungle where you encounter many native species of animals living in the wilderness. To add authenticity to the experience, the jungle is as complex and dense as any actual jungle and you should always follow the direction signs to avoid getting lost.
5. Catch one of the many Safari World Bangkok Shows
There are many fun shows that run through various slots through the day. Make sure you catch a couple during your time in the zoo. You're bound to be thrilled beyond words!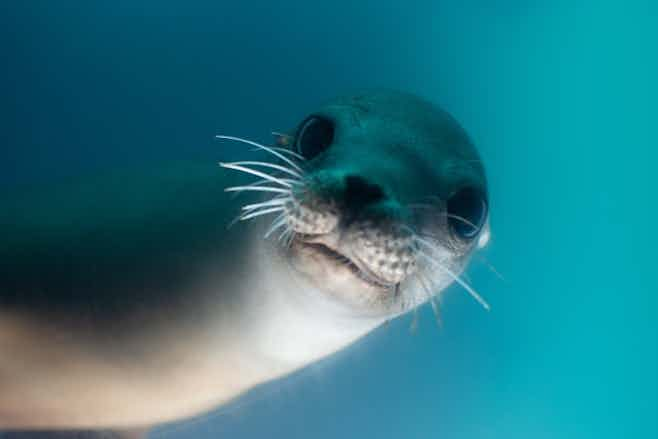 Sea Lion Show
The newest inhabitants of Lighthouse Cove are here to thrill you with their unbelievable antics. Watch in amazement as sea lions wreak havoc on a quiet town along the Pacific Coast with their mischievous tricks. These sea lions can lift a ball with their nose, tease their trainers and even jump through a ring!

Showtime: Monday to Friday: 02:00 PM and Saturday to Sunday: 02:00 PM and 3:45 PM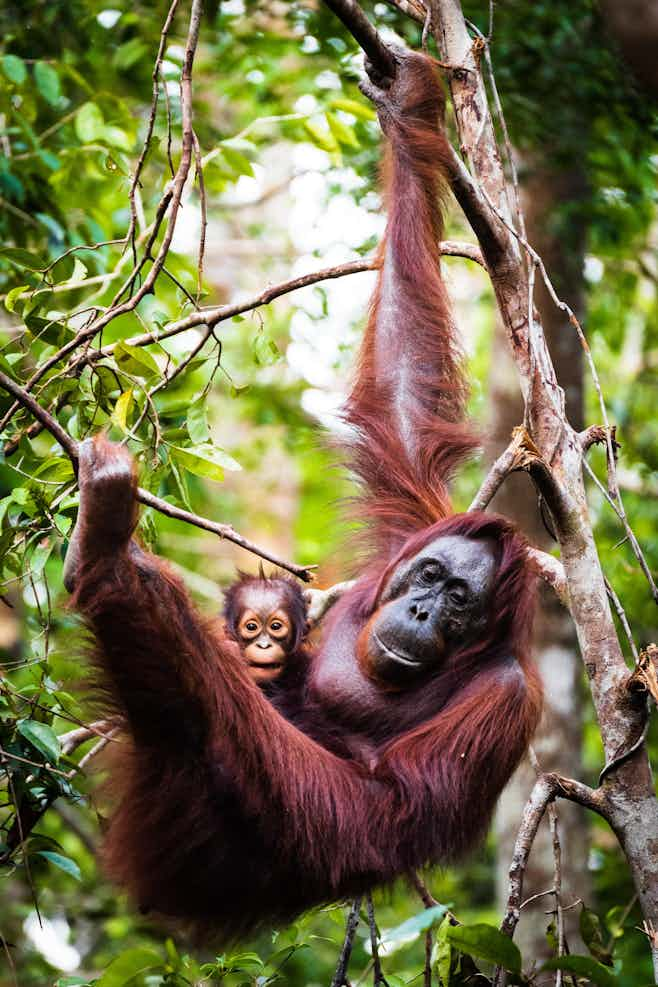 Orangutan Show
Get ready for an uproariously funny show featuring man's closest cousins; orangutans! This boxing show isn't mean spirited like the actual sport and is played mostly for laughs as the highly intelligent creatures take centre stage and dazzle you with their charm.

Showtime: Monday to Sunday 10:40 AM to 02:00 PM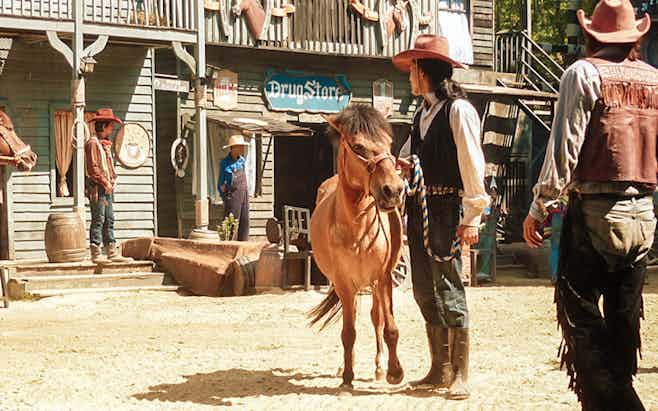 Cowboy Stunt Show
Head to the wild wild west and enter the world of cowboys and bandits. Watch in amazement as the two factions indulge in everything from gunfights and knock-downs to horseplay and fistfights. Get thrilled as the trained stuntman performs life-threatening stunts for your entertainment.

Showtime: Monday to Sunday 10:45 PM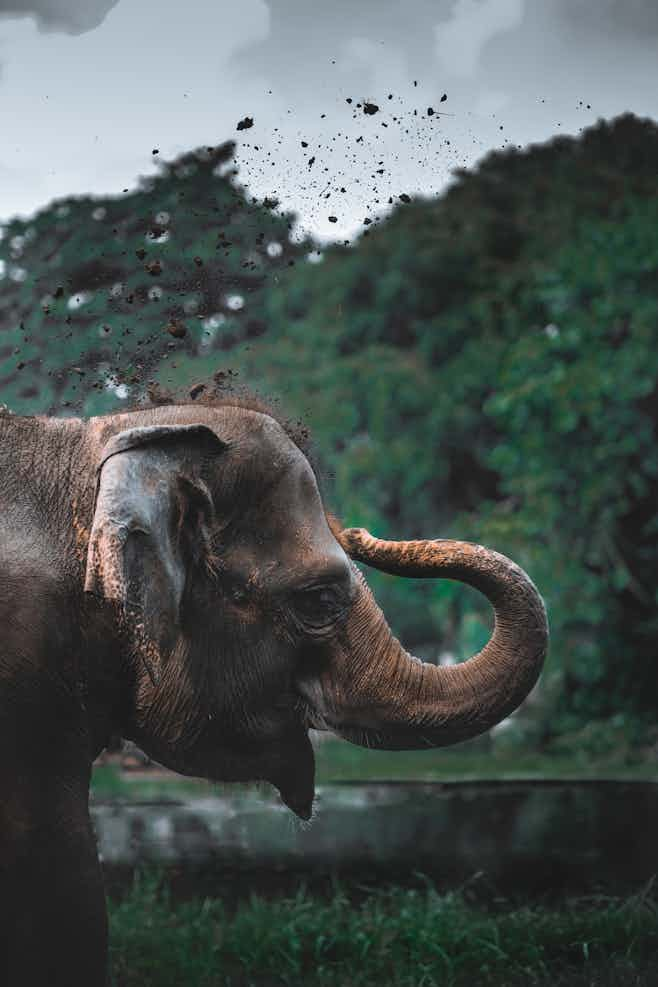 Elephant Show
Witness the gentle, giant animals performing breathtaking human actions in the elephant show. From painting and playing basketball to dancing in groups and balancing on a tightrope, these elephants can do it all! Be prepared to gasp audibly multiple times during the show!

Showtime: Monday to Sunday 11:30 PM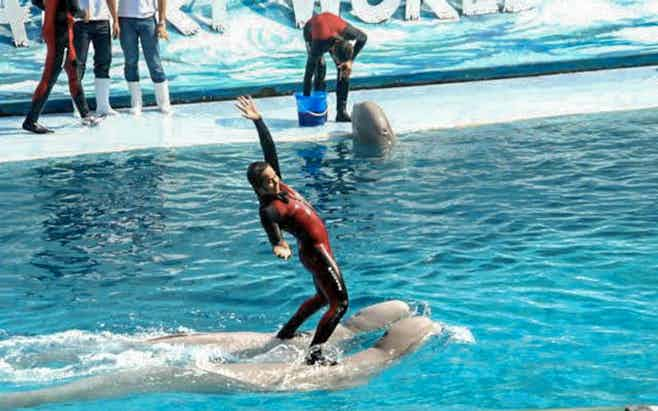 Dolphin Show
Dolphins are amongst the most intelligent creatures in the world and their cleverness is on full display at the dolphin show. Make your way to the dolphin show and watch in amazement as these cute animals dance and flip over the air, following the movement of their trainers.

Showtime: Monday to Friday 10:00 AM and 03:40 PM and Saturday to Sunday 10:00 AM and 4:40 PM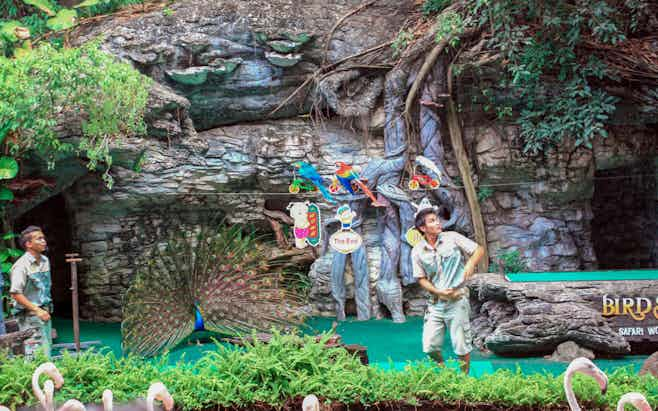 Spy War
Witness a Hollywood blockbuster unfold in front of your eyes at the spy war show in Safari World. This action-packed show features thrilling stunts including gun fights, canoe racing and bombing. What you'll be watching will resemble a stunt scene straight out of a James Bond movie.

Showtime: Monday to Sunday 02:50 PM
Best Time To Visit Safari World Bangkok
---
Safari World is a popular destination in Bangkok and attracts a lot of families, especially during weekends and public holidays. If you're planning a trip to Bangkok and want to visit Safari World, we would recommend that you make your visit during the weekdays. The crowd will be much lesser during weekdays since the local families would not be visiting the park.
Safari World is a mostly open attraction and involves a fair bit of walking around. We would recommend heading to the Safari Park as early as possible to avoid the sun. In the afternoon you can visit the Marine World and escape the sun for a bit. Overall, though, we would suggest visiting Bangkok and Safari World in December or January for the most pleasant weather. If you're planning to attend the live shows, make sure you're aware of their timings because some shows do overlap and you'll have to pick the one you wish to see more.
Know Before You Go To Safari World Bangkok
---
Safari World Bangkok Timings
Safari Park
Tuesday to Friday: 9:00 am to 4:30 PM
Saturday & Sunday: 9:00 am to 5:00 pm
Closed: Mondays
Restaurant (lunch buffet): 11:00 am to 2:00 pm
Marine Park
Tuesday to Friday: 9:00 am to 4:30 pm
Saturday & Sunday: 9:00 am to 5:00 pm
Closed: Mondays
Restaurant (lunch buffet): 11:00 am to 2:00 pm
Facilities Available
Storage: Storage facility is available at Safari World. Make your way to the Information Centre for details about the existing storage and paging services. Lost and found enquiries are also handled at the Information Centre.
First-Aid Facility: One doctor and three nurses are present in the park premises to provide immediate medical support when needed.
Telephone: There are public and international telephones located throughout the park for your convenience.
Stroller/Wheelchair: You can rent strollers and wheelchairs from the main entrance of Marine Park. Stroller for the first child is free but there's a fee of THB200 per seat applicable post that.
Parking: There are two car parks located in close proximity to Safari World which can accommodate over 2000 cars and coaches. There's a train shuttle service available between Car Park 2 and Marine Park for no additional charge.
Gift Shop: Shop for exotic Thai handicrafts, parrot caps, dolphin T-shirts and much more at the in-house gift shop.
Coach Services: More than 40 new super deluxe, deluxe and mini coaches are available for your convenience 24 hours a
Rules & Regulations
Children must be included in the total passenger headcount while booking tickets online.
Children under the height of 100 cm have free access to the park
Food for feeding animals in not provided with the package and needs to be purchased separately
Once purchased, tickets for Safari World cannot be cancelled, modified or rescheduled.
How To Get To Safari World Bangkok
---
Get the link to the map here.
Bangkok To Safari World By Car
The most direct and expensive way to reach Safari World Bangkok would be by taking a taxi or grab car. This option is suitable for guests who are not good at navigation, don't prefer public transport and have a big budget set aside for transportation. A one way trip to Safari World would cost you anywhere between 600 to 700 Baht, depending on your starting point.
Bangkok To Safari World By Bus
Take Line 503 bus from Wat Ratcha Natda Ram to Phantom Yotin Soi 67/1. From Phantom Yotin Soi, you can take a taxi to cover the remaining distance. Alternatively, you can take the 59 Outbound bus from Democracy Monument and alight at Satit Wat Prasri Mahathat School. From here, take the 554 inbound bus to Komo 8. Safari World is just 8 km from Komo 8 and you can reach there in 12 minutes by taking a taxi.
Bangkok To Safari World By Train
Take the BTS to Victory Monument station, take exit 2 to leave the station and walk straight for around 100 meters to reach Safari World
Coach Transfers from Bangkok to Safari World
You can avoid the hassles of public transport and the exorbitant cost of taxis by opting for a coach transfer from Bangkok. This convenient transfer service will pick you up from a designated spot, take you to Safari World and drop you back at the pick up point.
Grab a Bite at Safari World Bangkok - Best Restaurants
---
Outside food is not allowed inside Safari World but there plenty of food options available for you to choose from.
There are two buffet restaurants available at Safari World; Jungle Cruise and Safari. While both restaurants serve world class Thai and international cuisine, the Jungle Cruise restaurant is much bigger than the Safari restaurant. The Jungle Cruise and Safari restaurants can seat up to 1700 and 800 guests respectively.

If you're not looking for a full meal, there are two fast food restaurants where you can stop for a quick bite. There are wagons serving ice cream, snacks and beverages located throughout the park as well.
Frequently Asked Questions About Safari World Bangkok
---
What are my ticket options for Safari World Bangkok?
Which Safari World Bangkok tickets must I purchase if I'm on a budget?
How long does a typical visit at Safari World Bangkok take?
What should I wear to Safari World Bangkok?
Is there a counter there to buy tickets? Or is it necessary to book one beforehand?
Insider Tips Your Safari World Visit
---
The open Safari Park can be explored on a private taxi as well, if you find that more convenient. Do ensure that you negotiate with the driver to get the best deal possible.
Safari World Bangkok can be experienced in all its entirety in around 6 hours. If this your first trip to Bangkok, you'll have a lot of other attractions to visit. Plan your trip keeping aside half a day for Safari World Bangkok.
If you're traveling in a group of 3 to 4 people, opt for a taxi or Grab car to explore Safari Park to save money on taxi fare.
Bangkok weather is quite hot and humid for most of the year and the same is true for Safari World as well. To make your time at the park as comfortable as possible, wear a light outfit and pair it with comfortable walking shoes.
You'll be out and about in the sun for a considerable amount of time during your Safari World experience. Remember to bring your sunglasses and apply plenty of sunscreen to avoid getting tanned.
Safari World Bangkok has a lot of different sections and it's easy to get lost and miss out on some of the amazingness the park houses. Get a map of the park at the entrance to make navigation in the different sections a breeze
The restaurants get pretty packed during lunch hour so reach the restaurants a little early to avoid waiting in line for your turn. Also, the buffet restaurants closes at 2:00 PM so plan your time accordingly.
Safari World Bangkok Reviews
---
If ur visiting Bangkok with kids make sure u visit Safari World. It's a full day adventure park. It has a lot of activities to do with not a moment to spare. Make sure u reach here at opening time bcoz it gets too crowded plus all d shows are at fixed timings, if u miss them it's no use going here. Our personal favourite was the dolphin show and the spy show. Don't miss them. There's also elephant, orangutan, bird and a lot many shows. There's also a huge walk by zoo. As u walk from one show to another there's a lot of animals to see. There's giraffe feeding too. All in all a day full of entertainment and fun for d kids. Many tickets include lunch too. We ate at Indian restaurant. Food was good, amazing veg choices too. Wear comfortable clothes and shoes because it gets really hot due to the crowd. U cannot carry ur own water inside, have to buy it from their stalls. Carry sunglasses too.
KhushbuMehta, Tripadvisor 2019
If you want to see different animals trained in the art of entertainment, then safari world and marine park is one to visit. Such nice animals including giraffes, elephants, walrus, seals and many more open for interacting with people. More dangerous animals available for viewing behind safe measures. Multie shows throughout the day including a boxing match between Orangutans. Definitely a good day spender.
FuzzyAzeem, Tripadvisor 2019