Located on Sentosa Island in Singapore, Resort World Sentosa is a fantastic place to visit with friends and family. There are loads of fun things to do here, from going on thrilling rides at Universal Studios Singapore, watching incredible sea creatures at S.E.A. Aquarium, to having a blast at Adventure Cove Waterpark. You can also get up close with Indo-Pacific bottlenose dolphins at Dolphin Island! Join us as we take you on a journey to discover all the exciting and interesting things you can do at Resort World Sentosa.
#1 Universal Studios Singapore
Theme Park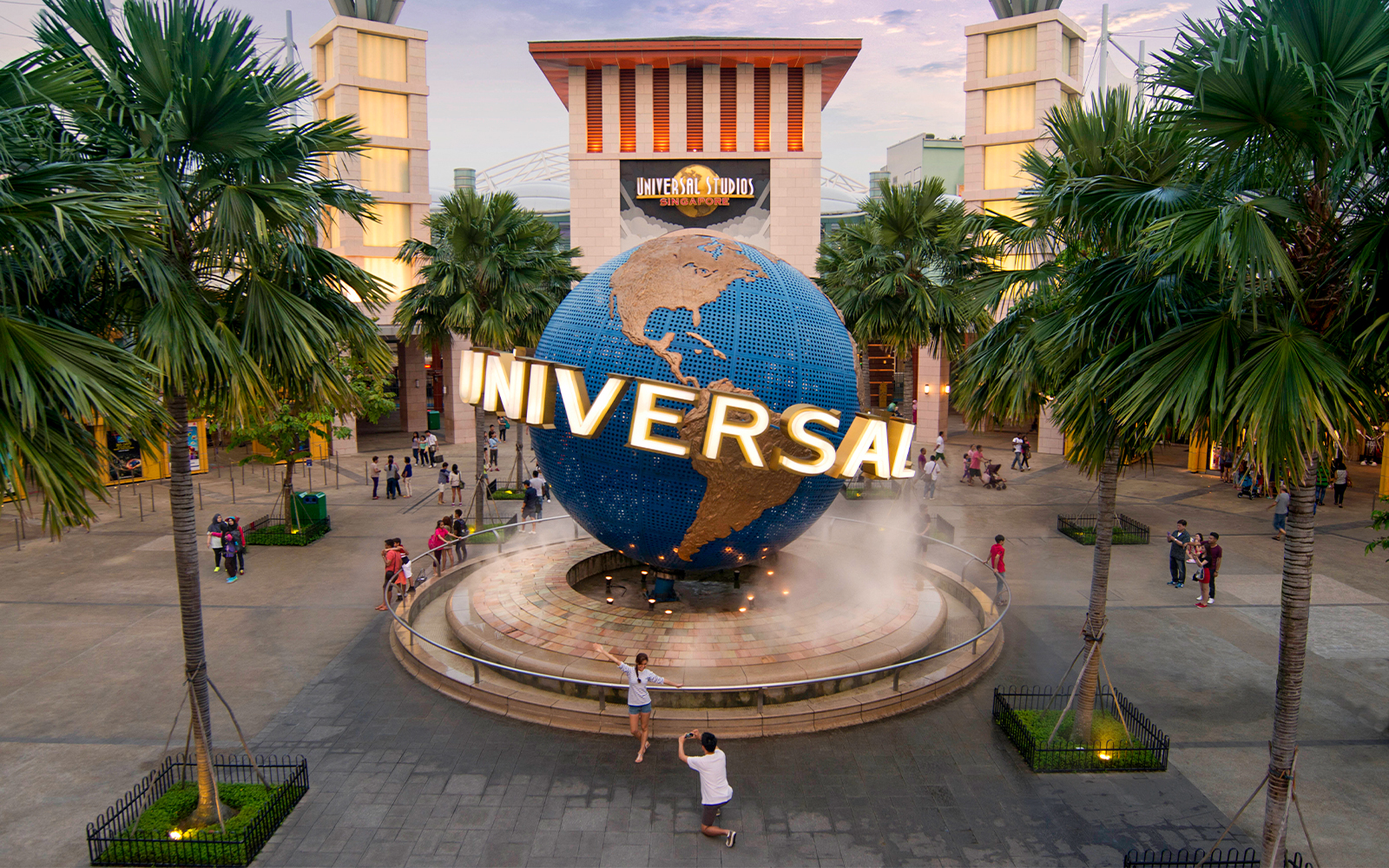 Universal Studios Singapore is a place where fantasy becomes reality. Situated on Sentosa Island, this world-class theme park offers an experience like no other. Get ready for a day filled with thrilling rides, movie-themed attractions, and encounters with beloved characters from your favorite films. From the adrenaline rush of roller coasters to the magic of movie sets, Universal Studios Singapore promises an unforgettable adventure for visitors of all ages.
#2 S.E.A Aquarium Singapore
Aquarium
S.E.A. Aquarium Singapore, found on Sentosa Island, is a aquatic wonderland boasting an incredible 45 million liters of water. Home to over 100,000 marine inhabitants from diverse habitats like colorful coral reefs, deep-sea realms, and coastal ecosystems, it's a marine enthusiast's dream. The aquarium features cutting-edge exhibits and experiences, allowing visitors to observe an array of marine life, including manta rays and hammerhead sharks. For families and nature lovers, the S.E.A. Aquarium is an unmissable destination, promising an unforgettable underwater adventure.
Recommended tickets:
#3 Adventure Cove Waterpark
Water park
Adventure Cove Waterpark, located within Resort World Sentosa, is a tropical paradise for water lovers. With thrilling water slides, lazy rivers, and a wave pool, it offers an exhilarating escape from the city's hustle and bustle. Snorkel with vibrant fish at the Rainbow Reef or brave the heart-pounding rides like Riptide Rocket. Little ones can enjoy the splashing fun at Seahorse Hideaway. The waterpark's attractions make it the perfect destination for families and those seeking aquatic adventures.
Recommended tickets:
#4 Dolphin Island
Animal encounters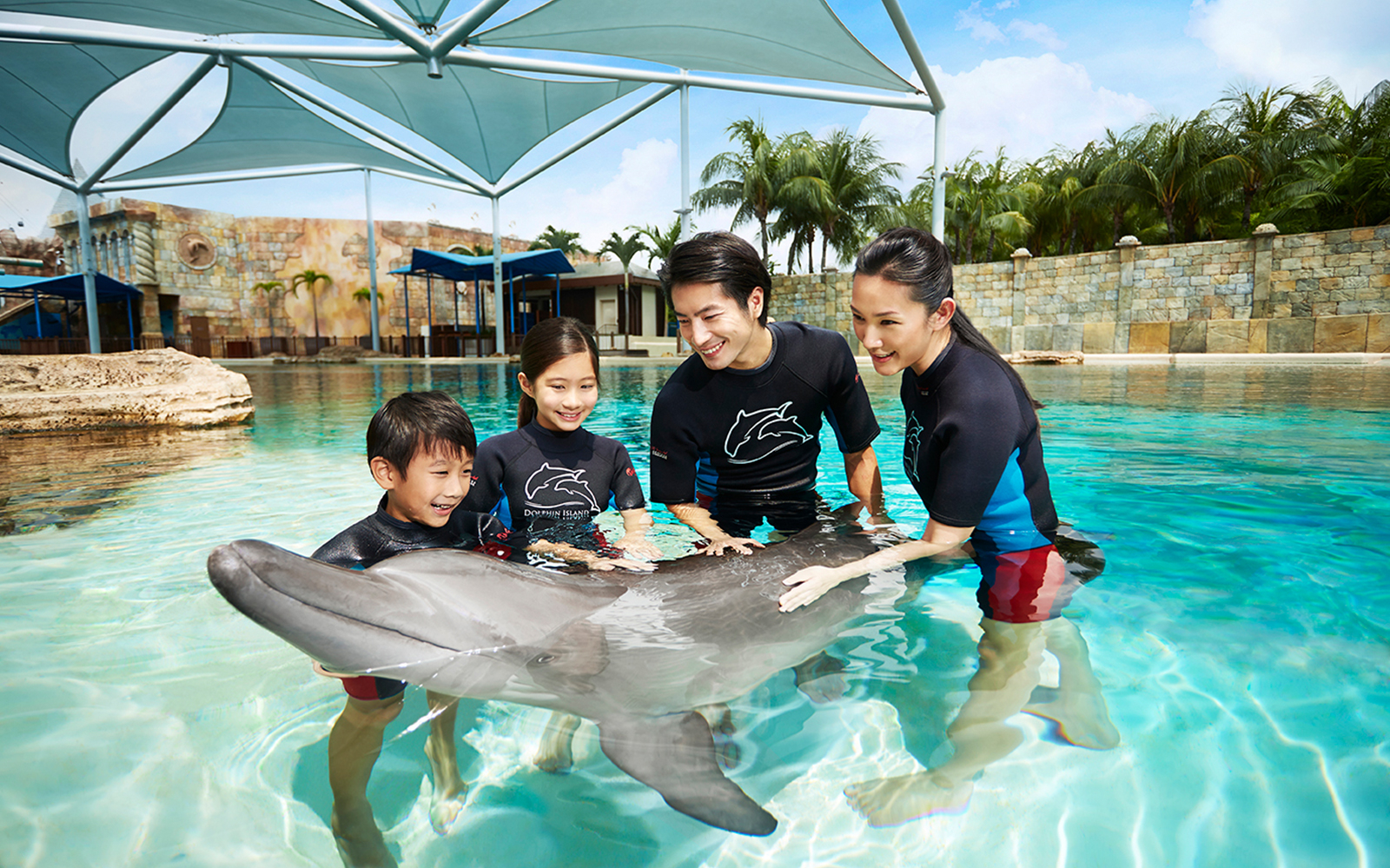 At Dolphin Island, you can choose from a diverse variety of programs, each offering a unique opportunity to interact with these marine mammals. Whether observing from the sidelines, engaging in the wading pool, or venturing into deeper waters, you not only forge connections with dolphins but also deepen you knowledge of these creatures. Gain insights into dolphin habitats, diets, anatomy, and migration patterns, while also learning about ongoing research efforts aimed at creating a more sustainable marine environment. Dolphin Island promises an educational and immersive experience for all.
Recommended tickets:
Resort World Sentosa Attractions