The oldest and most historic of all cabarets in Paris, Paradis Latin is a temple of the performing arts. Known for its exotic productions, innovative cabaret approach and heartfelt performances by an international troupe of artists, Paradis Latin has been entertaining crowds since 1803.
Located in the heart of Paris, just steps away from Notre Dame and the Panthéon , the venue has long been a highlight of Parisian nightlife, serving as a place where artists, bourgeois, writers, intellectuals, students and other professionals get together to celebrate life itself. The entire venue has a perfect vibe, radiating joy and happiness with its vibrant colors and thematic performances.
This historical Parisian site was rebuilt by Gustave Eiffel in 1889. Ever since, it's been home to the French can-can dance and is a leader in creating musical cocktail performances, with glamorous stages and colorful costumes. Featuring jugglers, singers, mimes, can-can dancers and more, you are guaranteed to have an unforgettable evening at the venue.
For more information about Cabarets in Paris, click here.
Paradis Latin Paris - Is it worth it?
---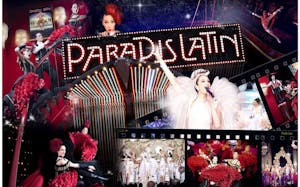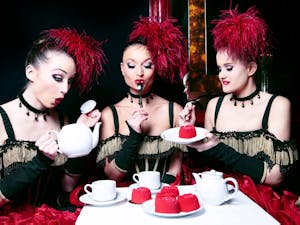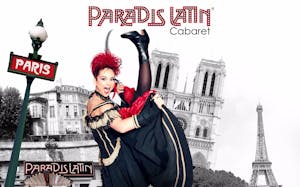 Paradis Latin is the oldest cabaret in Paris, dating back to 1802, and was built under the rule of Napoleon Bonaparte. Known as the favorite Paris cabaret among Parisians, Paradis Latin is known for their extravagant show and talented troupe. The Paradis Latin is the only cabaret in Paris that features live singing, along with incredible tap dancing and the French cancan. The vibrant colours, pulsating lights, and dreamy theatrical effects, make for an unforgettable evening.
A Paradis Latin Experience
Paradis Latin is the most Parisian of the great cabarets, with an ancient history and unique setting. Located at the Left Bank of the Seine, just a few minutes walk from Notre Dame and the Pantheon, Paradis Latin was built by Gustave Eiffel in 1889 and remains a national landmark. Host to a plethora of hit shows, "Paradis à la Folie" is the current running production, with performances almost every day of the week.
A fabulous cocktail of musical comedy, lavish fanfare and modern ballets featuring the famous French Cancan, "Paradis à la Folie" is a unique experience. Enjoy quality champagne and incredible dining experiences, followed by the Paradis à la Folie show. Locally proclaimed the 'Cabaret of Choice' by the French public, the venue is home to a festive spirit. In fact, the fun and lively atmosphere attracts many individuals looking for a place to celebrate the important moments of their lives. The cabaret's prime locale, talented artists, bilingual MC and stunning set designs offer visitors a true burlesque show experience - à la Française.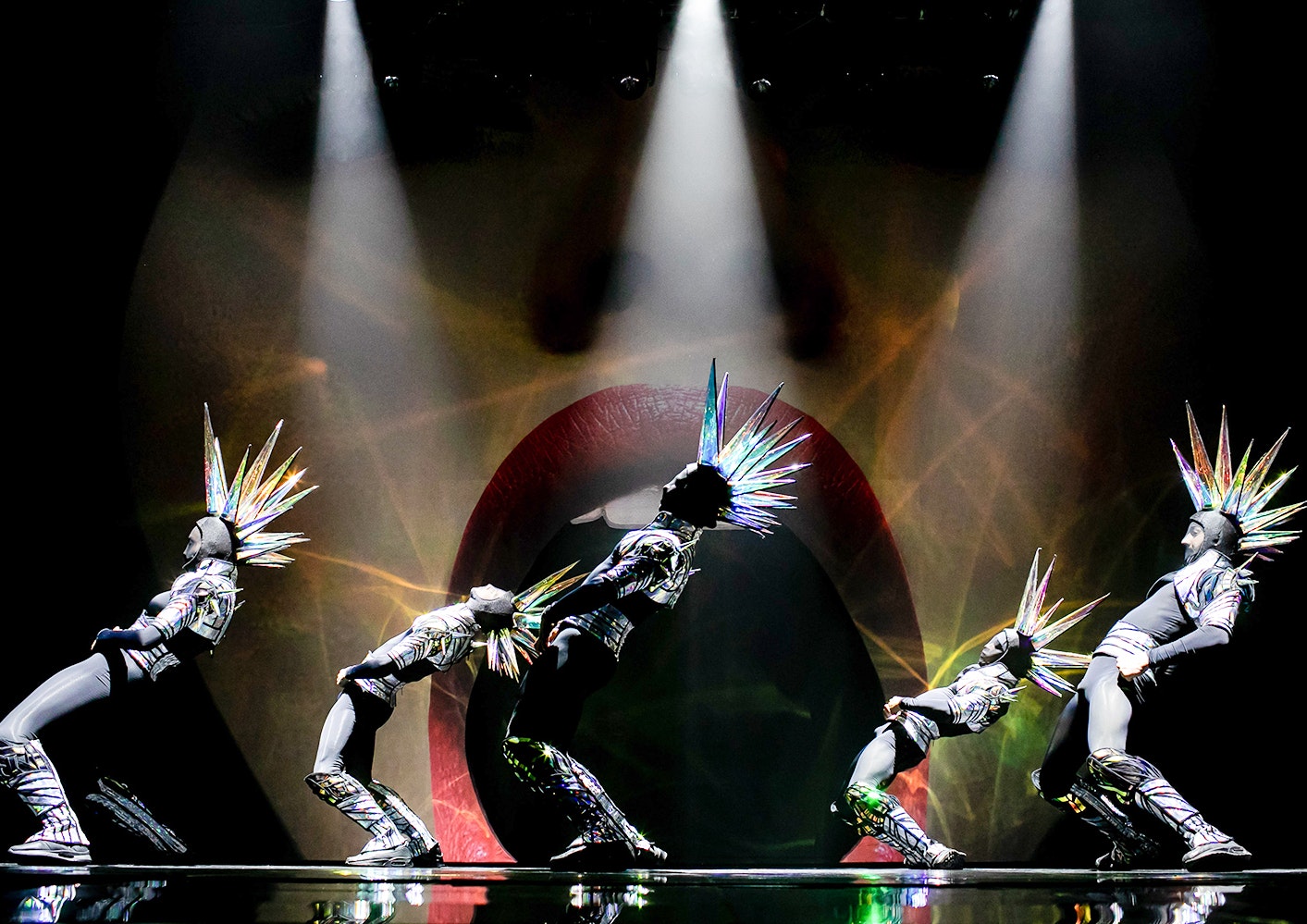 Paradis Latin Paris Tickets
---
Selecting the Best Paradis Latin Paris Tickets
---
Paradis Latin offers a wide range of ticket options to choose from. You can choose to enjoy a performance with or without champagne, or experience a beloved dinner show.
Paradis Latin Show with Champagne

Book Now

Paradis Latin show with Dinner

Book Now

About
Enjoy the fabulous show put up at the Paradis Latin as you sip on champagne.

Learn More

Make the most of your evening in Paris by having dinner at the Paradis Latin, followed by a spectacular show.

Learn More

Highlights

Watch "Paradis à la Folie" - a stunning cabaret performance at Paradis Latin.
Sip on some champagne as you enjoy the mesmerising show.
Choose from a range of ticket options, including one with champagne and macaroons.

Watch the cast of Paradis Latin put up a fabulous performance of "Paradis à la Folie".
Indulge in some champagne or wine as you enjoy the show.
Have a lavish three-course dinner from the given menu options.
---
About the Show: Paradis à la Folie
---
"Paradis à la Folie" is the latest cabaret show playing at Paradis Latin. Directed by the talented Christian Dura, the show involves acrobats performing breathtaking feats, jugglers with impeccable skill and a troop of 35 dancers. Choreographed by the legendary Molly Molloy, the movement is accompanied by the music of virtuoso Jean-Daniel Mercier. Themed around 'parties' the show celebrates events through time, including the meeting of Adam and Eve, the feast in Verona with Romeo and Juliet, a ball at the court of King Louis XV, rock parties and the famous French Can-Can.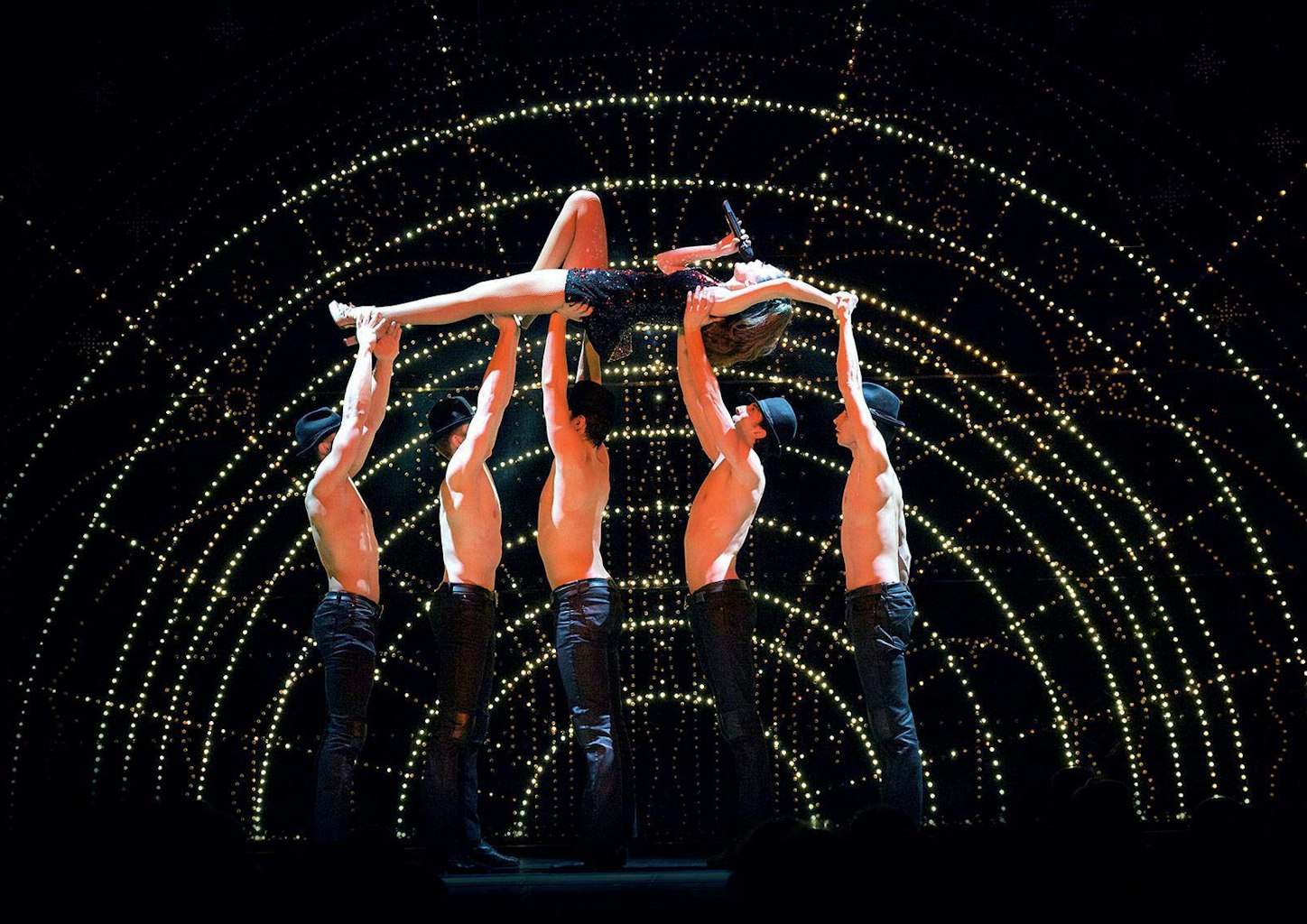 The show comprises of a total of fifteen dances and can be enjoyed by individuals of all ages. Watch the stunning dancers glide on the stage as the acrobats float over it. The visual appeal is in a class of its own and the nostalgic presentation style is sure to leave you spellbound. Even kids are amused by this refined and classy entertainment form, which is hard to come by in today's world.
---
Paradis Latin Rules & Regulations
---
Age restrictions: Although there's no minimum age, the recommended age limit is at least 6 years. Children under 12 years of age can attend a show free of charge
­Cancellation Policy: Refunds are issued only for cancellations made before 7 days prior the show date. Any cancellation or alteration requests after this will not be reimbursed or honored.
­ Dress code: Please wear an elegant, smart outfit. Avoid athletic wear, sneakers, shorts and flipflops. A full suit/evening dress is welcome.
­Duration: A cabaret show at the Paradis Latin lasts 90-100 minutes.
­Language: The presenter presents the show in French first and then English.
­Pets: Please note that pets are not allowed in the premises.
Photography: Photography and videography at the venue are prohibited. However, onsite photographers are available to provide you with souvenir portraits for an additional €10.
Seating: The seating chart is made by the maitre d'hotel before you arrive and you will be seated as per the charts allotment. Don't worry, all seats offer good visibility. If you have a special request, please specify this when booking.
Smoking Policy: Smoking inside the Moulin Rouge is strictly prohibited.
---
Practical Information
---
Paradis Latin Show Timings
The Paradis Latin show is performed every evening at 9:30 PM, with the exception of Tuesdays.
Those taking the dinner option start dinner at 8 PM, while those choosing the champagne/only show option can come by 9 PM.
Getting There
Paradis Latin is located at 28, Rue du Cardinal Lemoine, Paris near the Left Bank of the Seine River.
The venue is well connected by various public transport systems and is easy to reach via cabs or personal vehicle. . Guests arriving by personal vehicle are advised to park at the pay-n-park at Maubert Saint-Germain.
By bus you can follow these routes:
63 - 86 - 87 Monge - Mutuality
47 - Cardinal Lemoine
67 - Jussieu
67 - Institute of the Arab World
89 - Cardinal Lemoine - Monge
The easiest way by Metro is to follow these routes:
Line 10 - Cardinal Lemoine
Line 10 or 7 - Jussieu

You can also refer to this map to get the best directions on how to reach the venue.
---
Paradis Latin Reviews
---
We thoroughly enjoyed. There was never a dull moment from beautiful costumes to great dancing to comedy! The show was modern with great props, costumes, music and technology! Would highly recommend. We chose this over Moulin Rouge and we're not disappointed.
Marnie, Headout, September 2022
This was a great show. My wife and I just got the "half bottle of champagne" so we got a full bottle together. The staff was very nice, the show was great, and best of all as they escorted us to our seats, I can't believe they had a front row table for us! Well worth it!
Michael, Headout, July 2022
Read more reviews about Paradis Latin Paris on Headout.
---
Paradis Latin Reviews
---
Paradis Latin Paris Guide
Paradis Latin is an iconic cabaret and entertainment venue in the heart of Paris, offering a unique blend of traditional French-style entertainment and modern performances. From comedians to burlesque shows, there's something for everyone at Paradis Latin!
Paradis Latin is open every night from 7pm-2am
You can buy tickets directly through the Headout website. Make sure you book them in advance.
At Paradis Latin, you can enjoy a wide range of entertainment options. From comedy shows and burlesque performances to live music and singing acts, there's something for everyone!
All visitors must be at least 18 years of age to enter the premises. The venue may ask for proof of age upon entry.
Yes! You can enjoy a variety of delicious dishes and drinks before or during the show.
It is recommended that you dress to impress, but there is no strict dress code. Be sure to wear something comfortable and classy so you can enjoy the night in style!
Yes! Guests are encouraged to capture the unique atmosphere at Paradis Latin and share their experiences. However, please be respectful of the other guests and refrain from using any flash photography.
Paradis Latin is conveniently located in the heart of Paris and can be easily accessed by public transportation. The closest metro stations are Notre Dame des Champs (Lines 10 and 12) and Saint-Michel (Line 4). There is also plenty of parking nearby.