The first of the sprint race weekend is back, and it's all going down at the 2023 Azerbaijan Grand Prix. Yet another street circuit, the Baku City Circuit has thus far not had a double race winner here, so you can expect former winners Lewis Hamilton, Valtteri Bottas, Max Verstappen and Sergio Perez to be aiming to make history, with both Ferrari drivers hot on their heels to make it a first. The first race winner at the circuit, Daniel Ricciardo is unfortunately not a main driver this year
Azerbaijan GP in a Nutshell
---
Schedule
Friday, April 28, 2023 - First Practice Session at 1.30 PM Qualifying Session at 5 PM
Saturday, April 29, 2023 - Second Practice Session at 1.30 PM Sprint Race at 5.30 PM
Sunday, April 30, 2023 - Main Race at 3 PM
Azerbaijan Grand Prix 2023 Timings
For all three days, the timing is 10 AM onwards.
Why you must attend Azerbaijan GP 2023
---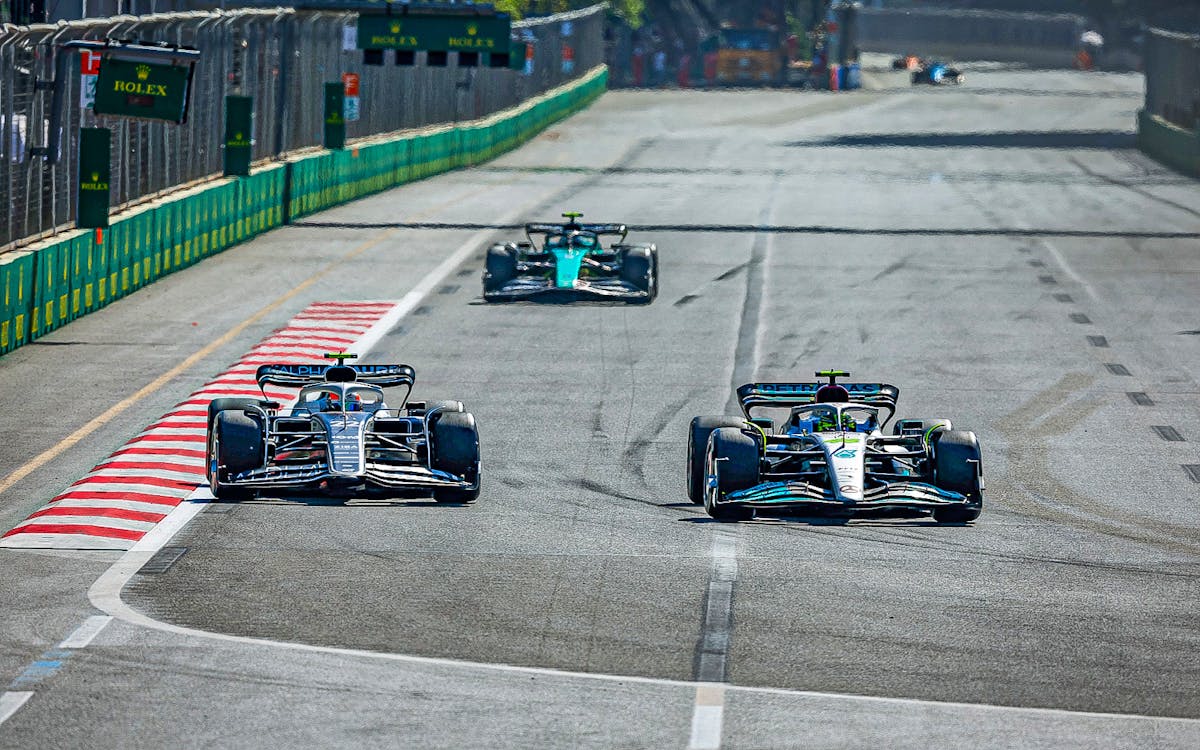 The Azerbaijan Grand Prix 2023 is the first on the calendar to have a sprint race, which means an action-packed Friday, Saturday and Sunday, with something to be won on each of those days! Thanks to the high-speed layout, and lots of drama on track - remember Lewis Hamilton entirely messing up the restart in 2021, expect the unexpected at this one!
Even off the track, there is plenty to look forward to with three different zones. The Purple Zone will be filled with everything to excite an F1 fan - from victory walls, replica podiums, memory boards and a space to attempt a quick pit stop, it's all about the high-speed experience here. The Blue Zone will have installations and information about Azerbaijan for a bit of a culture while the Red Zone is where you should go with the family for the bouncy castle, interactive puzzles, trampolines, stilt walkers, jugglers and even local dancers. All the zones also have dedicated chill out spots to unwind at.
Baku City Circuit
---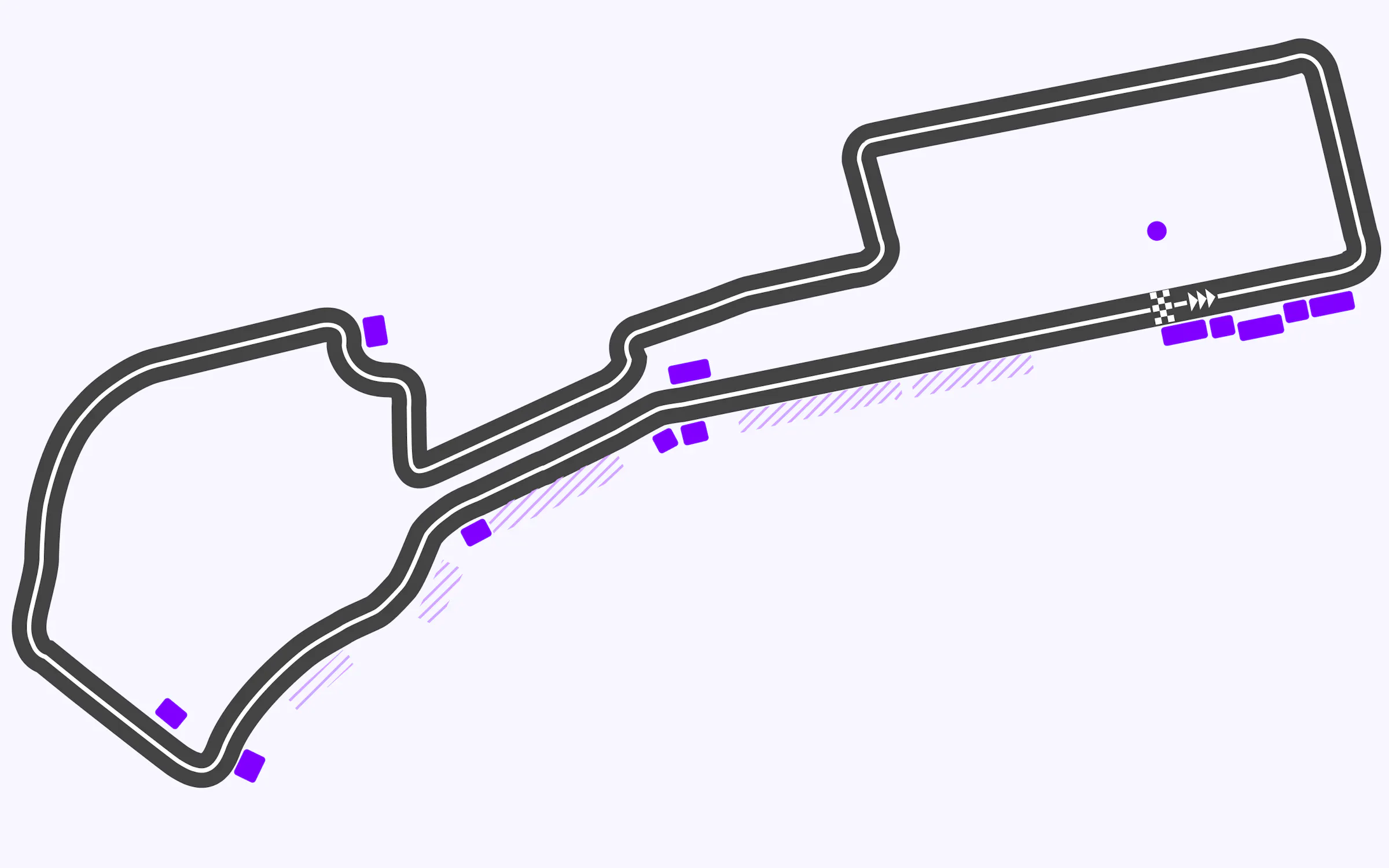 Circuit length: 6.003 km
Number of laps: 51
Race distance: 306.049 km
Lap record: 1:43.009 - Leclerc (2019)

The Baku Street Circuit is a temporary street circuit that is located in the capital city of Azerbaijan. Wide open, tight, twisty and with a really long main straight, this circuit is perfect for slipstreaming. At Turn 1, there's space enough for three, meaning that the first few laps, can see plenty of unexpected overtakes. It's a fantastic visual experience too as the track weaves through the old town, medieval city walls and past the shore too. Similar to Monaco, this one leaves little room for error, making it a great set up for drama.
Azerbaijan Grand Prix 2023 Tickets
---
Your Azerbaijan Grand Prix 2023 tickets give you an all-access pass for three days of nail-biting action!
You can choose from a range of seating options, including the main Absheron grandstand which is at the end of the main straight, where cars brake at 350 kmph, and plenty of overtaking happens.
How do I select the right seats?
---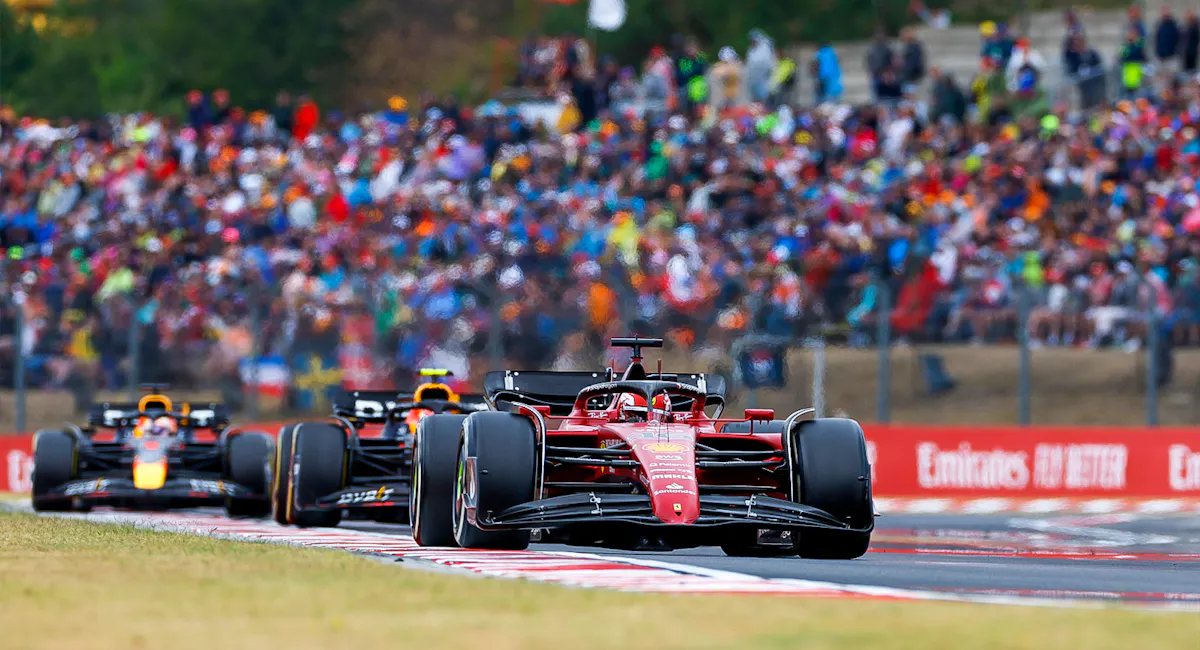 Track View

Giant Screen

Disability Access

Ideal For

Prices

Absheron Main Granstand
Start, Finish, Podium View, Pit Wall
Yes
No
Start and finish, and pitlane action. It's also a covered stand.
EUR 728
AzNeft Grandstand
Turn 16
Yes
No
Overtaking and high speed acceleration
EUR 485
Icheri Sheher Grandstand
Turns 13 to 15
Yes
No
For most thrilling turns around the tight castle and old town
EUR 450
Filarmoniya Grandstand
Apex of turn 16
Yes
No
Located inside the circuit, it's the last turn before the final straight.
EUR 232
Mugham Grandstand
Main straight and Turns 6 and 7
Yes
No
Dual views of cars moving in opposite directions,on different sections
EUR 404
Sahil and Bulvar Grandstands
Main straight, and Turns 5 and 6
Yes
No
Views of two high-speed sections, and the beach is nearby too.
EUR 404 (Sahil) and EUR 272 (Bulvar)
Khazar Grandstand
Main straight
Yes
No
Close to the action of the main straight
EUR 272
Plan Your Visit
---
Azerbaijan Grand Prix Opening Hours
The Baku street circuit opens from 11 am on all three days, but the timings are subject to change.
Getting around the Baku Street Circuit
By bus, metro, taxi or walking, are the best and most convenient and easy ways to get around, as it is a street circuit.
F1 Dictionary - Everything There is to Know
---
Sprint Race - A Sprint Race is a relatively new format in select Grand Prix weekends. It is a shorter race of around 100 kilometers and 30 - 40 minutes. It's held one day before the main race, and is used to determine the starting grid for the main race on Sunday. The starting positions for the Sprint Race are determined through a qualifying session on Friday, which is a regular qualifying session used to determine the starting positions for the Sprint Race. The top three finishers of the Sprint Race are awarded points (3 points for the winner, 2 points for second place, and 1 point for third place).
Chassis - The main structure of the car, which includes the cockpit, suspension, and engine components.
Aerodynamics - The study of how air flows over and around a car to improve its speed, handling, and stability.
Safety car - A car that is sent out on the track during a race to slow down the cars and maintain safety after an incident.
Apex - The point of the corner where the car is closest to the inside of the turn.
Slipstreaming - Following closely behind another car to reduce air resistance and increase speed.
FAQs
---
The Azerbaijan Grand Prix 2023 is a three-day event from April 28 to April 30, 10 AM onwards.
Max Verstappen for Redbull Racing won the race with his teammate Sergio Perez in second.
The starting price of tickets to the Azerbaijan Grand Prix 2023 is US$248.24
Your Azerbaijan Grand Prix tickets give you an all-access pass for the three-day event. You can watch practice sessions, the qualifying sessions, and the final race with these tickets. These tickets also give you access to the fan zones, performances, and off-track activities.
Azerbaijan Grand Prix 2023 Guide