The suspected home to cryptozoological sea monster, Nessie, Loch Ness has attracted tourists from across the globe for years.
Among the most mysterious, scenic and surreal part of Scotland, Loch Ness makes for an excellent day trip from Edinburgh. While you will be mesmerised by the Loch Ness, there is a touch of magic in the highlands that stretch from Edinburgh to Loch Ness: a sight to marvel. This, and the opportunity to experience the sounds, smells, and traditional craft of whiskey-making push this day trip high up on your day trips from Edinburgh. Here's all you need to know before going on a day trip from Edinburgh to Loch Ness- tours, tips, facts, figures, and more.
Loch Ness - Home to the Loch Ness Monster
---
Loch Ness -- the striking loch located near Inverness -- is shrouded in mystery. Rumored to be the home of Nessie- a large monster that dwells under the dark expenses of Loch Ness, this loch has always been an intriguing place to visit.
Ever since the first photograph of Nessie started circulating in 1933, scientists remain baffled by its existence. Whether the eye witnesses, sightings, and evidence have any scientific reasoning, or it is merely a Scottish folklore is still in question.
See for yourself on a boat trip (or Nessie Cruise) from Inverness, Fort Augustus and Drumnadrochit!
Loch Ness is the most voluminous lake in the United Kingdom with more water than all the lakes of England and Wales combined. This corner of the Highlands is also known for its idyllic scenery, adventurous water sports, and collection of castles, lighthouses, and more.
All the whiskey lovers will have a jolly good time here- engage yourself in the traditional whiskey-making process from beginning to end while sampling a few local brands yourself.
Visit the home of cryptozoological sea monster, Nessie, at Loch Ness.

Enjoy a boat trip or "Nessie Cruise" from Inverness.

Partake in the traditional craft of whiskey making!
Why You Must Take A Day Trip From Edinburgh to Loch Ness?
---
Loch Ness is quite contrasting to Edinburgh, with its slow-paced touch of calm waters, bankside castles, and rolling countrysides. Here are some of the reasons why a day trip from Edinburgh to Loch Ness should be on your list of must-try day trips:
Escape the bustling cityscape: Watch the scenery change from vibrant metropolitan to pastoral countryside on your day trip from Edinburgh to Loch Ness- the perfect weekend getaway!
Cruise along Scotland's most famous lake: Loch Noss may be home to Britain's most famous monster, Nessie, but it is also Scotland's most famous lake. Enjoy a cruise along the lake and tune into this centuries-old legend.
Dive into the Scottish folklore of Nessie: Whether you believe it or not, visit the Loch Ness Centre and Exhibition and enjoy displays relating to this famous "beastie". Question the witnesses and evidence collected over the years and decide for yourself whether you believe in Nessie's existence or not!
Hikers, walkers, and nature lovers will have a blast: Loch Ness has no shortage of walking trails. To start off with, take the Loch Ness 360 trail -- suitable for walkers, joggers, runners, and cyclists -- which runs for 80 miles all around Loch Ness.
Littered with waterfalls: In the land known for its lakes, you'll find a myriad of waterfalls to enjoy.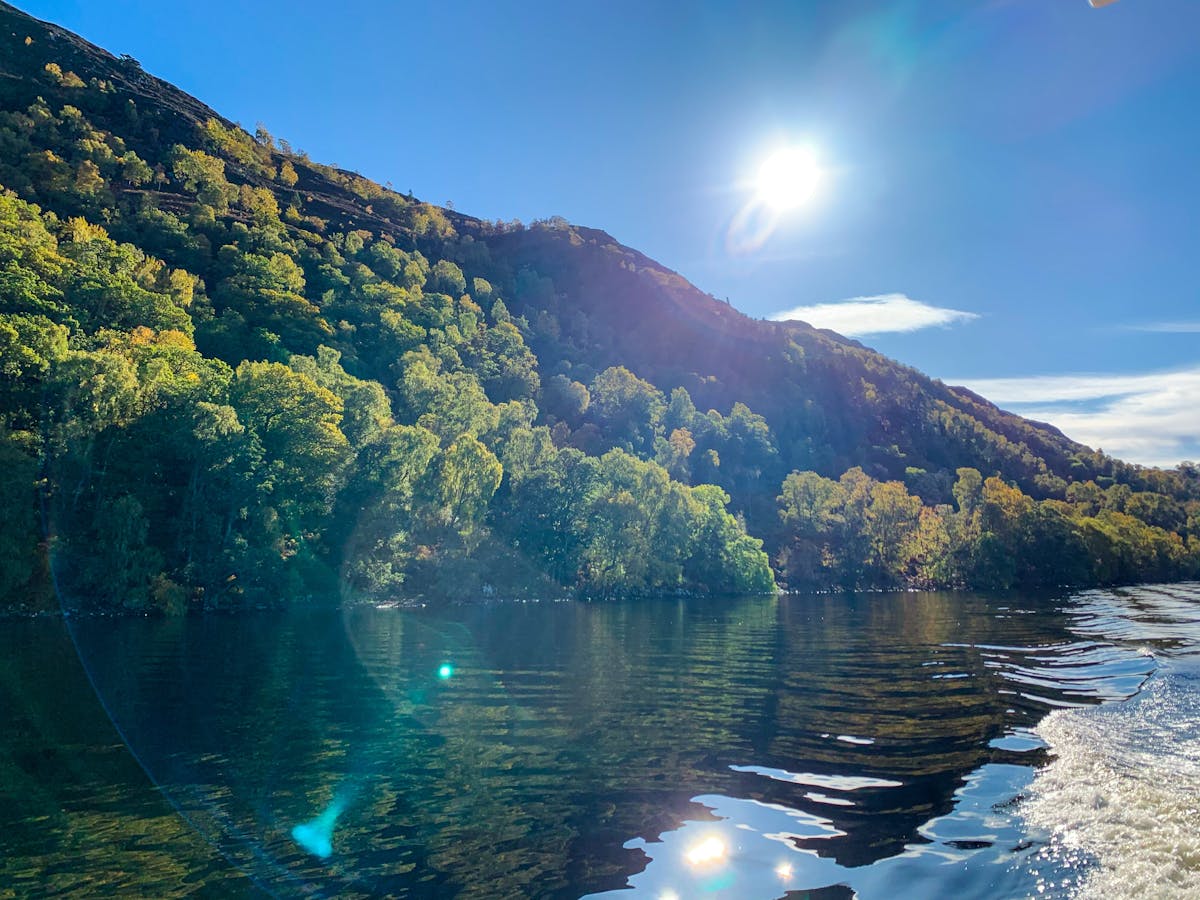 Best Day Trips from Edinburgh to Loch Ness
---
Guided Tours from Edinburgh to Loch Ness
Why bother getting into the nitty-gritties of planning your day trip when you can get someone to do it for you? An organized guided tour might be the way to go if you're hoping to make the most of your (short) time in Edinburgh. Absorb the beauty of Loch Ness without having to worry about transportation, attraction tickets, last-minute expenses, etc- all will be taken care of for you. Enjoy your surroundings while being ushered with facts from your friendly tour guide!
Self-Guided Tours from Edinburgh to Loch Ness
If you're one for curating an itinerary from scratch and love making multiple pitstops along the way to take Instagram-worthy pictures, you might want to swing for a self-guided tour. Make sure you do your research on each attraction you wish to visit and check their timings beforehand.
We understand the perils of planning your own trip from scratch. Allow us to start you off on the right foot- here are some of the top places to visit in Loch Ness:
6 top places to visit in Loch Ness
---
Day Trip Itinerary
On a day trip from Edinburgh to Loch Ness, there's plenty of ground to cover. Plan your day to the T and cover all the must-visits:
1

Drumnadrochit Village

DRIVE BY •CULTURE
The village of Drumnadrochit is a great place to begin your exploration of Loch Ness and its many legends. This village offers great guesthouses, bed-and-breakfasts, souvenir stores, cafes, and more. You'll be stopping multiple times along your drive to take pictures with idyllic countryside backdrops.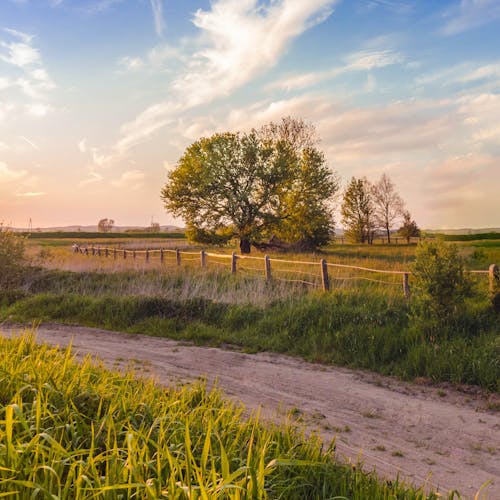 2

Urquhart Castle

CASTLE RUINS •HISTORY
The ruins of the Urquhart Castle are a stone's throw away from Drumnadrochit. This tongue of land jutts out into Loch Ness, set against the dramatic backdrop of mountains, lake, and castle. As you click pictures of this landmark, you'll be surrounded by wild natural beauty and 1000 years worth of history.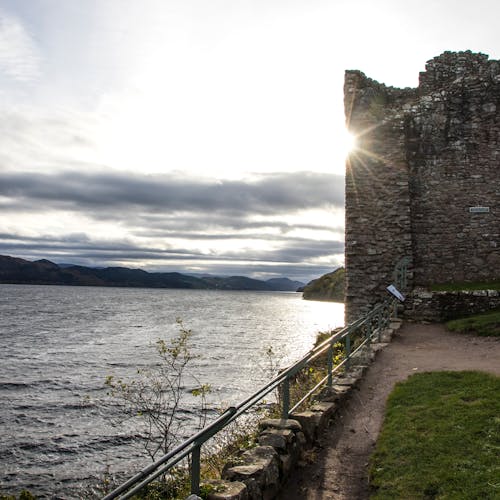 3

Fort Augustus

HISTORY •ENGINEERING FEAT
Located at the southern tip of Loch Ness, Fort Augustus is on everyone's places to visit in the area. Pop into the Caledonian Canal Heritage Centre and learn about the construction of this marvellous engineering feat. One of the top free things to do is here sit by the water and watch the boats head out into the loch.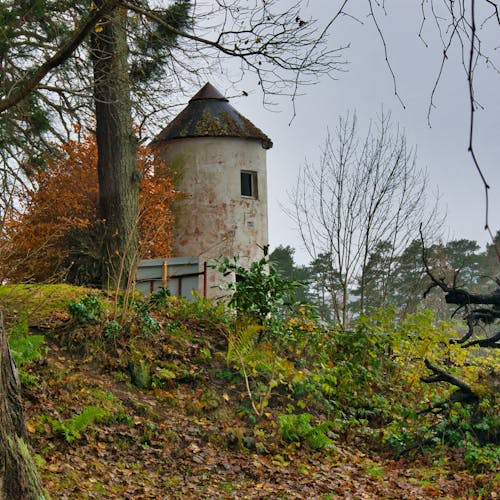 4

The Loch Ness 360° Trail

NATURE LOVERS •HIKERS
For the adventurous at heart, don't leave Loch Ness without giving the Loch Ness 360° Trail a fair try. Get accustomed to Scotland's famous lake by tackling this beloved trail spread across 80 miles, covering all the must-see attractions in the area.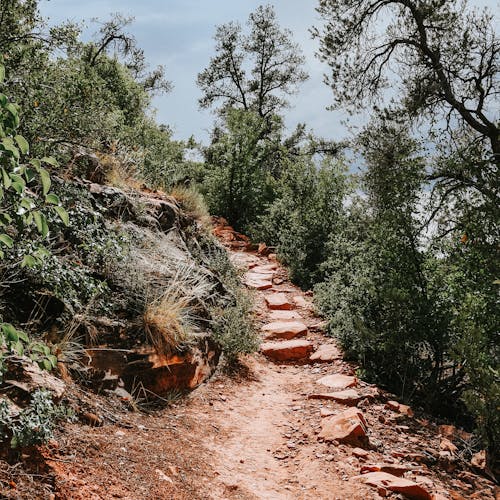 5

Loch Ness Centre and Exhibition

MYSTERY LOVERS •FOLKLORE
Even if your chances of spotting Nessie in the water are close to none, head to the Loch Ness Centre and Exhibition to quench your thirst for facts and figures. Recount the evolutionary history of Loch Ness and its famed monster as you read up on latest developments to find it: see depictions, pictures, newspaper headlines, and more.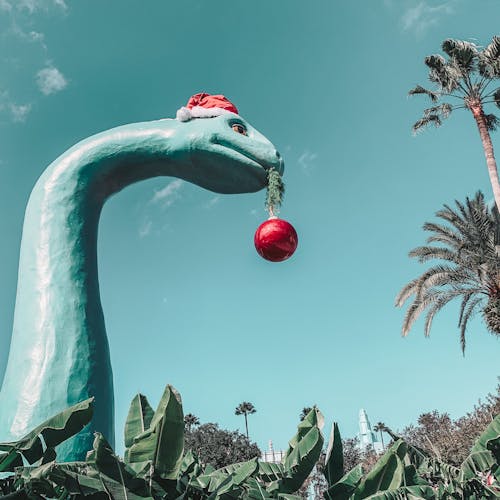 6

Deanston Whisky Distillery

ALCOHOL BUFFS •DISTILLERY
In existence since the 1960's, experience the traditional craft of making Scotland's signature whisky, at the Deanston Whisky Distillery. This is a unique chance to learn all the quirky steps involved in whisky-making and sample a few of the local whiskies while you're at it!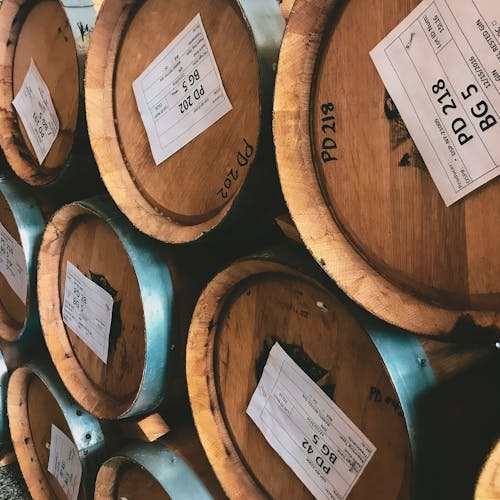 Edinburgh To Loch Ness Day Trip Route
---
Best Ways To Go From Edinburgh To Loch Ness
---
Loch Ness is about 169 miles away which should ideally take about 5 hours one way. Here's how you can traverse this distance.
By Train
When traveling from Edinburgh, the closest station to Loch Ness is Inverness. From there you can take a bus or a cab. On an average weekday, 9 trains run between Edinburgh and Inverness. It's 3 hours 18 minutes to Inverness and further 30 - 45 minutes to reach Loch Ness.
By Bus
There are no direct bus from Edinburgh to Loch Ness. However, busses are readily available to Inverness, from where you can take another bus to Loch Ness or a cab. It takes about 3.5 - 4 hours to reach Inverness and another 30 - 45 minutes to reach Loch Ness.
By Car
One of the quickest ways, the road distance between Edinburgh and Loch Ness is 168.7 miles. It takes about 3 hours 20 minutes to cover the distance.
Organized tour
Have all your transportation woes taken care of. An organized tour is reasonable, timely, informative and convenient. The timing depends on the tour chosen.
| Mode of Travel | Time | Cost | Best For |
| --- | --- | --- | --- |
| Bus | 5 hours | from $45 | Convenient journey |
| Train | 4 hours 15 minutes | from $60 | Scenic route |
| Car | 3 hour 10 minutes | from $35- $55 | Fastest route |
| Organised Tour | 10-12 hours roundtrip | from $65 (all inclusive) | Seamless, hassle-free travel |
Getting Around in Loch Ness
---
Driving through the famous Loch while admiring the sumptuous views is definitely the most recommended way of getting around. For the slightly more adventurous at heart, walk, cycle, or horse-ride your way through Loch Ness! The Loch Ness 360 Trail stretches for 80 miles annd covers all the major landmarks in the area on the way. There are also many boat trips and Nessie tours you could take from Inverness, Fort Augustus and Drumnadrochit!
Best Time to Visit Loch Ness
---
Loch Ness is a year-round destination. If you're looking for the best weather, visit in the Summer, between May and September. July and August are the most crowded, but Loch Ness is big enough to find pockets of wilderness to escape to if the crowds start trickling in.
Where can I eat in Loch Ness?
---
Here is a list of must-try eateries in Loch Ness with our recommended must-try dishes: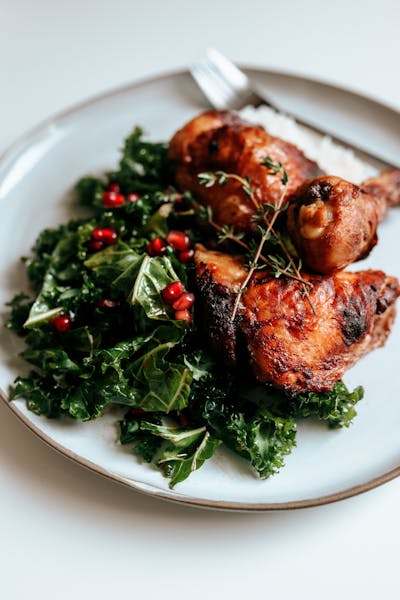 Fiddlers Highland Restaurant
Enjoy traditional Scottish food in a vibrant atmosphere at Fiddler's. Tuck into a delicious meal of chargrilled chicken on Highland haggis with bashed carrots, mashed tatties, and the likes! Wash it down with your choice of whisky (from Scotland, America, and Japan).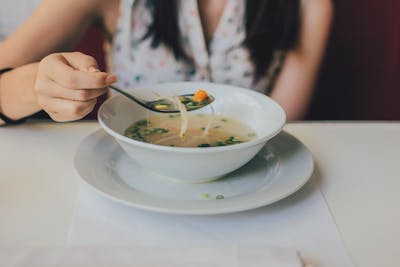 Loch Ness Inn
Meet friendly locals at their favorite eatery and try meals sources in the Scottish highlands! Try cullen skink with haggis bobotie- the beloved South African dish with a Scottish twist (you won't regret it!)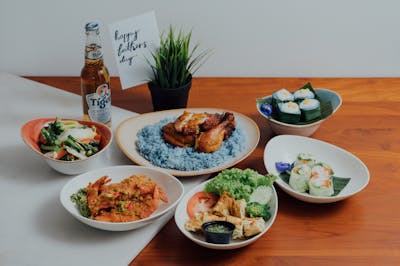 Rocpool Restaurant
This restaurant offers contemporary feels with its combination of international flavors and Scottish produce. Try the coriander and chilli monkfish stir-fry, stem broccoli and steamed jasmine rice, halloumi fritters with oven-roasted vine tomatoes, and more.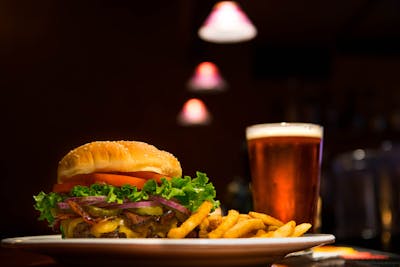 The Dores Inn
Located on the shore of Loch Erne, this family-run business promises great views from where you sit. Their simple menu of traditional Scottish fare makes this an easy pitstop for a hungry traveler with a few minutes to spare.
Where can I stay in Loch Ness?
---
Tired and weary after a day of spirited sightseeing? Check into a hotel for the night and rejuvenate! Here are some of our recommendations:
Caledonian Hotel
Tucked away in Fort Augustus, this hotel is located in an idyllic setting. With seating areas to relax in after a busy day and an on-site bar, you're looking at a great place to unwind. Couples find this hotel especially enjoyable.
Starts from $101/night
Lock Chambers
Yet another gem in Fort Augustus, Lock Chambers, Caledonian Canal Center is the place to be! It is 22 miles from Newtonmore, 24 miles from Kingussie, and the nearest airport, Inverness Airport, is 36 miles away.
Starts from $168/night
Benleva Hotel
This hotel is located in the serene village of Drumnadrochit with a restaurant, bar, garden, and private parking. Inverness is a mere 16 miles away from this hotel, while the Inverness airport is 21 miles away.
Starts from $168/night
Shopping in Loch Ness
---
Take a piece of Loch Ness back home with you! Interesting souvenirs in the area include Nessie-themed toys, clothing, and collectables. If you have a sweet tooth, take home traditional Scottish fudge, sweets and chocolates. An interesting buy would be Harris-Tweed themed items, including bags, purses, wallets, and flasks.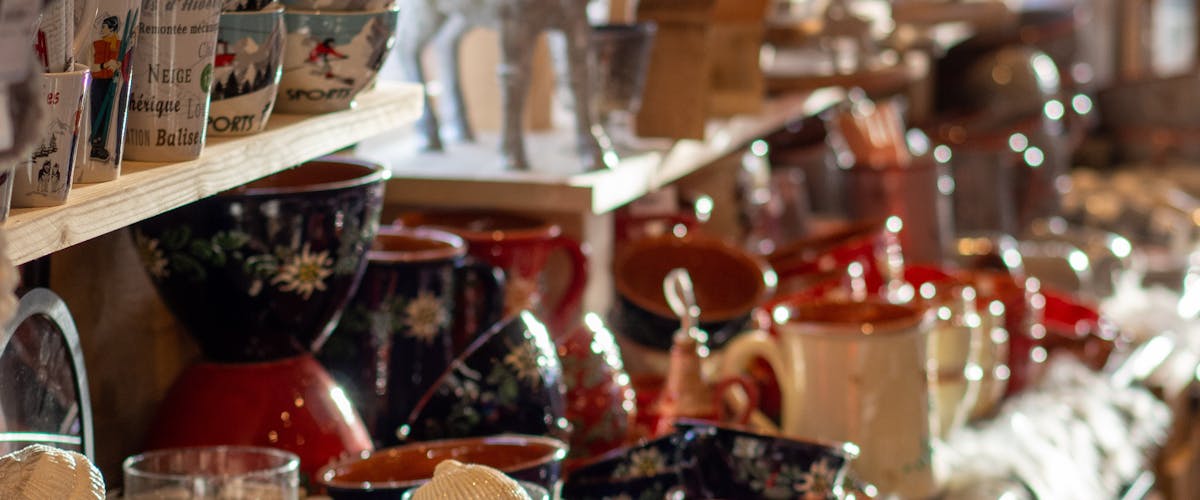 Handy tips for your Edinburgh to Loch Ness day trip
---
Learn few scottish words - It's wise to add a few scottish words to your vocabulary to make your life easy. For instance, wee = little, dram = drink , tidy = good or beautiful or delicious.
The unpredictable weather - It is said that Scotland can show you all all four seasons in one day, so do not trust a clear morning or an overcast afternoon. Be prepared for any situation.
What to wear - First and foremost, prefer layers that can be taken off or put on as per the temperature. Carry a high-quality waterproof jacket as it can pour down any second.
Comfortable shoes - Those pastures are made for walking, cycling and hiking. To make most of it ensure a comfortable pair shoes. Also, it will serve you well to have sturdy waterproof boots
Don't stare at the kilts - Kilts are part of a Scottish nationals daily life, you may spot more than a few men sporting them. It is unwise to stare at them.
Edinburgh to Loch Ness Guide
FAQs
---
Where in Scotland is Loch Ness?
Can I see the highlights of Loch Ness in a single day?
Does Loch Ness contain more water than England?
Is Loch Ness fresh or sea water?
How far from Edinburgh is Loch Ness?
Is Nessie a real creature?

Where can I learn more about the Loch Ness monster?