Having more water than all the lakes in England and Wales combined, Loch Ness is suspected to be the home of a cryptozoological sea monster, lovingly known as Nessie. Assumed to be a plesiosaur, Nessie has been a major tourist attraction for years. Amongst the most mysterious, scenic and surreal part of Scotland, Loch Ness makes for an excellent day trip from Edinburgh. While you will be mesmerised by the Loch Ness, the scenic beauty of the highlands stretching from Edinburgh to Loch Ness are simply breathtaking. On top of it, experiencing the sounds, smells and traditional craft of whiskey making is a big plus.
Here's all you need to know before going on a day trip from Edinburgh to Loch Ness - distance, tours, tips and more.
Edinburgh to Lochness Day Trip Itinerary Deconstructed
---
Did you know this is the only Loch Ness tour that squeezes in a Whisky-Distillery. There's no leaving Scotland without trying whiskey, so why not?! Check out the itinerary of this day trip below.
Edinburgh to Loch Ness : Day Trip Highlights
---
An adventure filled Edinburgh to Loch ness day trip, to try your luck at spotting Nessie
The professionally guided tour will take you through the scenic highlands and its history
The air-conditioned coach will ensure that you are comfortable at all times
1-Day Loch Ness, Glencoe & Whisky Distillery Tour
Departure: 7:45 AM
Duration: 12.5 hours
Starting from Edinburg, you'll pass by the historically monumental Stirling Castle and Wallace Monument. A stop at the Deanston Whisky Distillery you will exposed to the sensory experience craft of whisky making. As we move further stunning scenic beauty of the highlands will envelope you all the way from Loch Lomond and Trossachs National Park to Fort william.
At Fort Augustus, fill your soul with some delectable food and some amazing views from Loch Ness and the Caledonian Canal. The scenic journey continues through Cairngorms National Park, Pattack Falls and the Pass of Drumochter, stopping at Pitlochry for an victorian experience, before you return back to Edinburgh.
Edinburgh to Loch Ness Day Trip Highlights
---
Stirling Castle
Perched atop the castle hill, stands an architectural and historical treasure that is amongst the largest and most important castles in Scotland.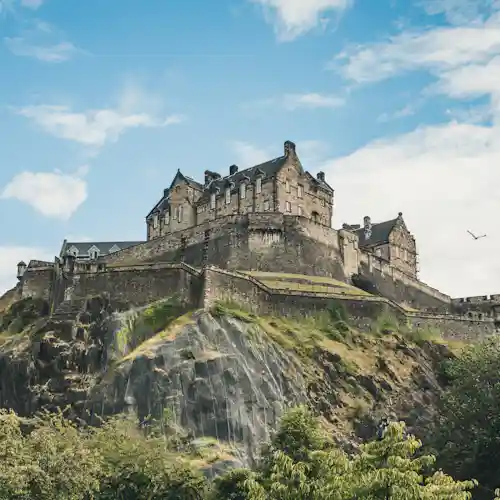 Wallace Monument
Witness the magnificence and grandeur of the distinctive national landmark that commemorates the legacy of the martyr Sir William Wallace. Deanston Whisky Distillery
In existence since the 1960's, experience the traditional craft of making Scotland's signature whisky, at the Deanston Whisky Distillery.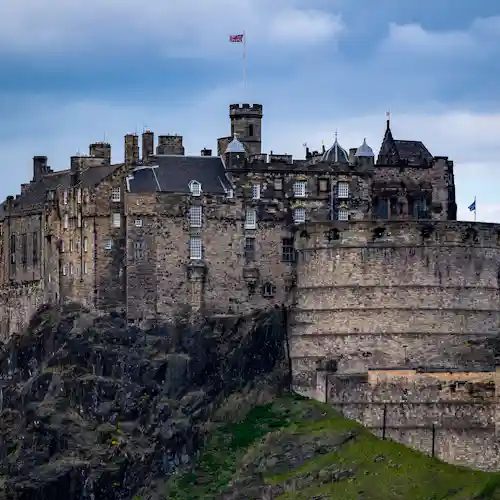 Loch Lomond and Trossachs National Park
Packed with scenic wonders, Scotland's first National Park boats one of the most beautiful and largest lake of the country.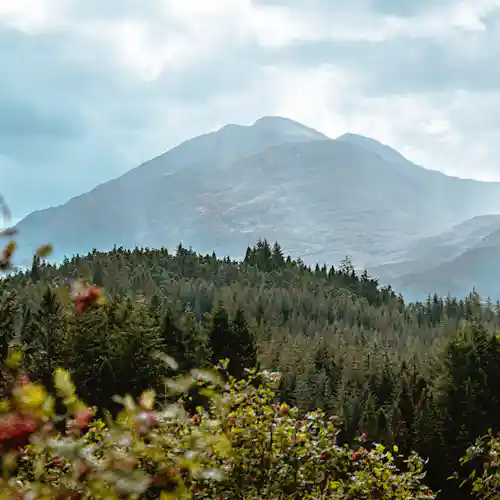 Glencoe
A tragically beautiful valley that has also served as a iconic background for James bond and Harry Potter movies. Great Glen
A beautiful and colossal 79 miles long fault line that splits the Scottish Highlands in two, from Fort William to Inverness. Loch Ness & Fort Augustus
A paradise for nature enthusiasts, this scenic hamlet offers plethora of picturesque views. Explore the mystic and dramatic scenery while keeping an eye out for Nessie. Caledonian Canal
Situated in the heart of Great Glen, the canal is a hub for nessie spotters, scottish memorabilia and great coffee. Commando Memorial' at Spean Bridge
Commemorating the soldiers lost during the Second World War, the iconic monument stands tall overlooking the training area of the said soldiers. Nevis Range
Home to the UK's only mountain gondola, Nevis Range offers endlessly mesmerising views and multiple adventure activities for both kids and grown-ups. Pattack Falls
A rocky gorge in the forest of Cairngorm National Park, converts river pattack in a beautiful cascading fall. Pitlochry
Nestled amongst the scenic Highland Perthshire, the victorian town even managed to charm Queen Victoria, as one its earliest holidayers. Best Ways To Go From Edinburgh To Loch Ness
---
Loch Ness is about 169 miles away which should ideally take about 5 hours one way. Here's how you can traverse this distance.
By Train
When travelling from Edinburgh, the closest station to Loch Ness is Inverness. From there you can take a bus or a cab. On an average weekday, 9 trains run between Edinburgh and Inverness. It a 3 hours 18 minutes to Inverness and further 30 - 45 minutes to reach Loch Ness
By Bus
There are no direct bus from Edinburgh to Loch Ness. However, busses are readily available to inverness, from where you can take another bus to Loch Ness or a cab. It takes about 3 hours 30 minutes - 4 hours to reach inverness and further 30 - 45 minutes to reach Loch Ness
By Car
One of the most quickest ways, the road distance between Edinburgh and Loch Ness is 168.7 miles. It takes about 3 hours 20 minutes to cover the Edinburgh to Loch ness distance.
Organized tour
Simply the best out of the lot, reasonable, timely, informative and convenient. The timing depends on the tour chosen.
Edinburgh To Loch Ness Day Trip Route
---
Tips & Hacks For A Terrific Day Trip
---
Learn few scottish words - It's wise to add a few scottish words to your vocabulary to make your exploration simpler. For instance, wee = little, dram = drink , tidy = good or beautiful or delicious.
The unpredictable weather - It is said that Scotland can show you all all four seasons in one day, so do not trust a clear or a cloudy sky. Be prepared for any situation.
What to wear - First and foremost, prefer layers that can be taken off or put on as per the temperature. Carry a high-quality waterproof jacket as it can rain cat and dogs.
Comfortable shoes - Those pastures are made for walking, cycling and hiking. To make most of it ensure a comfortable pair shoes. Also, it will serve you well to have sturdy waterproof boots
Don't stare at the kilts - Kilts are part of a Scottish nationals daily life, you may spot more than a few men sporting it. It is unwise to stare at them as Scottish men are quite famous for their short-temper as well.