While taking a trip to Disneyland Paris, one thinks of the rides and parades as the greatest experience of visiting this wonderland. However, while taking a break from all the rides, one thing you should not miss out on is the various restaurants offering a wide range of cuisines at Disneyland Paris. With over 50 themed restaurants, Disneyland Paris offers vegetarian, organic, halal, kosher, and vegan options. Disneyland Paris Restaurants has something for everyone. What makes the food, especially mouth-watering at Disneyland Paris Restaurants is that the place offers everything from snacks to well-curated cuisines with dishes that are made with high-quality, fresh ingredients.
Here are the top Disneyland Paris Restaurants that you absolutely must not miss out on!
Restaurant Agrabah Café
Agrabah-themed street food restaurant.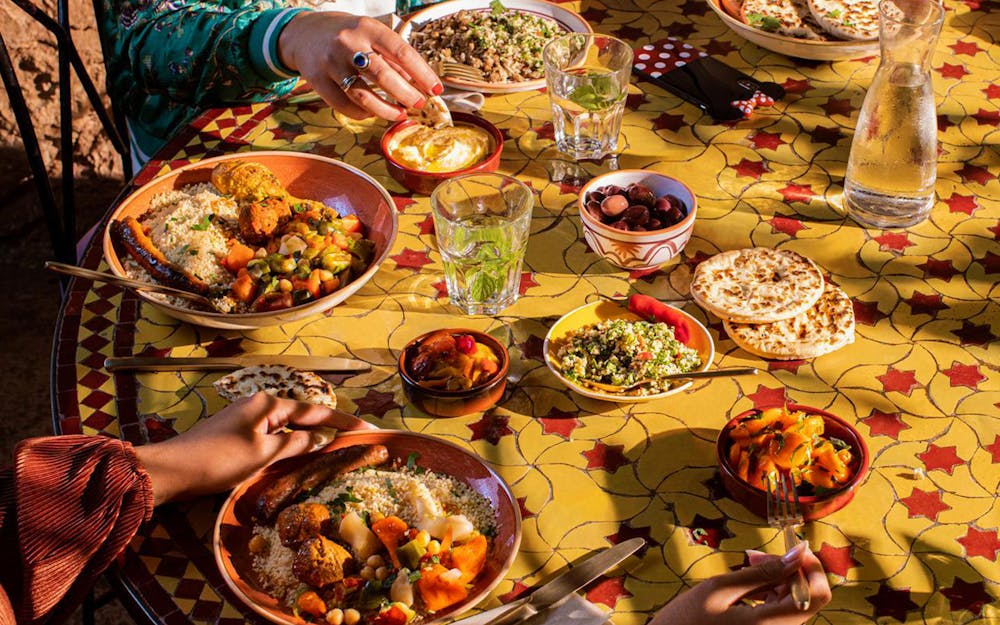 Taking inspiration from Aladdin's' Agrabah, this restaurant is designed as a magical café located in the old Arabian bazaars. As you feast on a Moroccan and Middle Eastern cuisine, you will be fantasized by the attention to detail of this place. It'll almost make you feel like Aladdin will soon turn up from nowhere. Situated in the heart of Adventureland, make sure you don't miss out on this restaurant, and be sure to take some Instagram-worthy photos.
Cuisines: Middle Eastern, Vegetarian, Moroccan
Price for two: €22 to €28
Open Hours: 11:30 AM to 8:30 PM
Couscous, Meatballs, Sausages, Baklava, Steak
Review of Restaurant Agrabah Café
I loved our dinner here! They had a great selection of Moroccan food including appetizers (hot and cold", a main course, and desserts. Everything we tried was delicious and although it was a little pricey, I thought it was worth it because we really enjoyed the buffet! Don't miss this if you like Moroccan Food.
Captain Jack's - Restaurant des Pirates
Exotic seafood and Creole cooking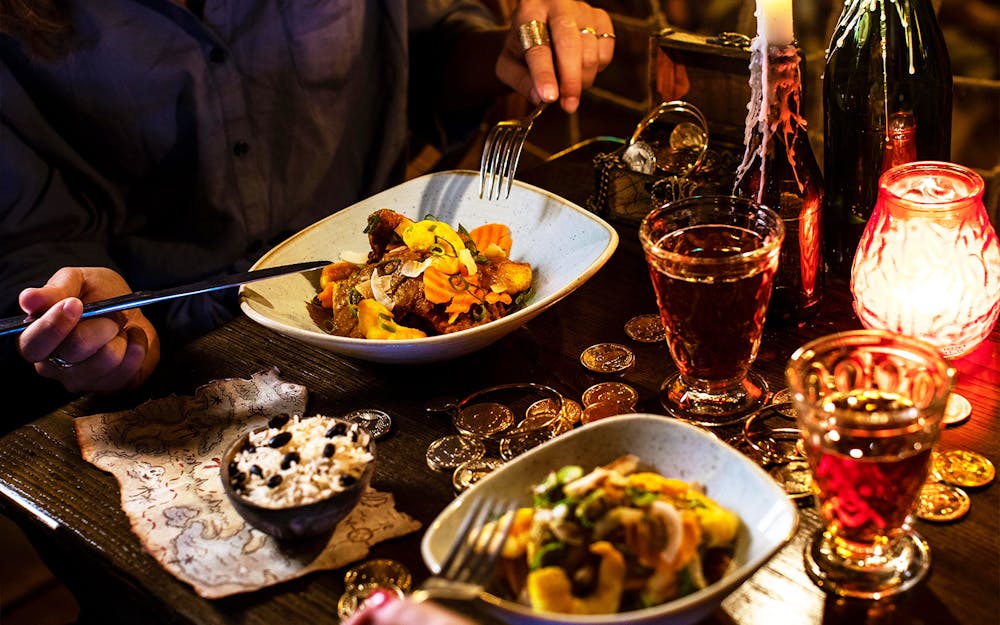 One of the most popular restaurants at Disneyland Paris, Captain Jack's Restaurant des Pirates will transport you to the hideout of the pirates in Tortuga. This pirate-themed restaurant lives up to its expectations with the décor involving treasure chests, palm trees, pirate posters, and music. Located right next to the Le Coffre du Capitaine shop, Captain Jack serves exotic Carribean seafood, with waiters garbed in pirate costumes serving you food to ensure an authentic experience. Captain Jack's- Restaurant des Pirates is located in the Adventureland
Cuisines: Caribbean, Seafood, Vegetarian, Vegan
Price for two: €24 to €50
Open Hours: 11:30 AM- 10 PM
Island-style fish soup, Quinoa Salad with spicy cashew dressing, Chopped smoked chicken salad with green papaya and pickled vegetables, Caribbean Chicken and prawn with Captain's Rice, Mahi-Mahi fish steak with coconut sauce and bell papers
Review of Captain Jack's - Restaurant des Pirates
Amazing food and a great restaurant. I loved the décor and our table was right on the water so we saw everyone going around on the ride. I had fish soup, mahi mahi, and then pineapple shortbread. Best meal we had in Disneyland Paris. We each had a cocktail too and it came to €110 which is pricey for lunch but it was on our bucket list. You have to book in advance. Keep checking on the app and book as soon as you can"
Cowboy Cookout Barbecue
Wild West themed BBQ restaurant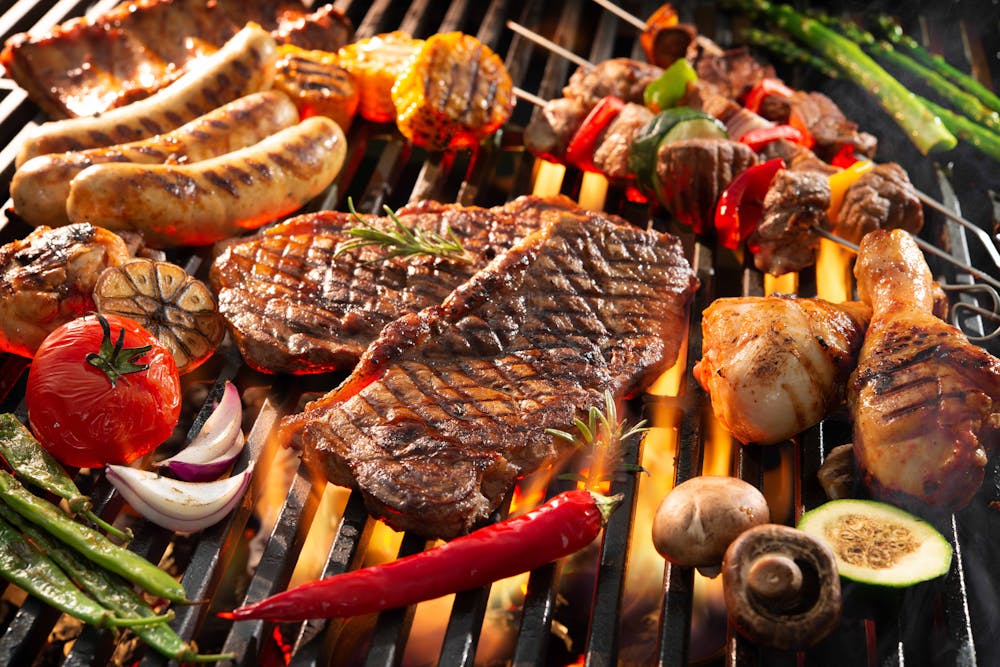 Located in Frontierland, this is one of the biggest restaurants in Disneyland Paris. With County music, you can dance your way inside this ranch-style themed restaurant. With some great mouthwatering grills and barbecue dishes, this Disneyland Paris Restaurant will transport you straight to the US Countryside in a ranch. This Disneyland Paris Restaurant has also received the 2018 Trip Advisor Certificate of Excellence.
Cuisines: Tex Mex, Vegetarian
Price for two: €34 euros- €50
Open Hours: 11:30 AM - 4 PM
Pecan Pie, Ribs, Chicken, Mixed Grill, Sherrif's barbeque
Review of Cowboy Cookout Barbecue
Good for a quick meal in between rides. The sheriff bbq meal is good to split for two people, and you get your food pretty quickly. Staff can generally speak/understand both French and English, and there were plenty of seats, including tables accessible to those with disabilities. Overall not too incredibly overpriced (surprising for Disney) and a good experience.
Walt's - an American Restaurant
American cuisine in Victorian style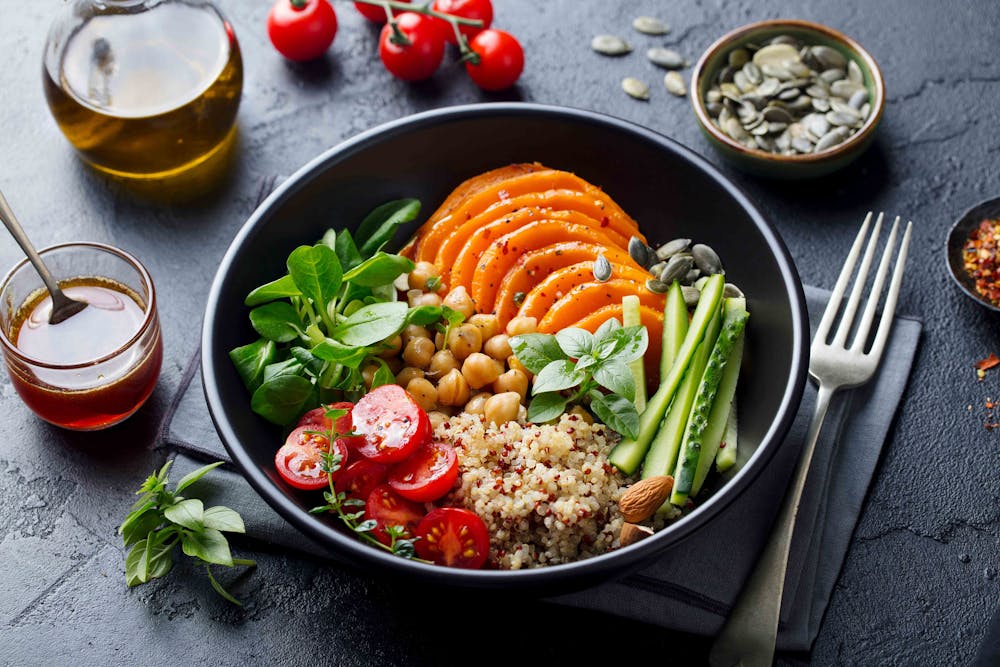 This Disneyland Paris Restaurant, located in Disneyland Park is one perfect ode to the work and life of Walt Disney. A blend of contemporary American cuisines with European influences, Walt's provides you with one of the finest dining experiences. This is a one-stop restaurant with six themed rooms. Once inside, you can choose the themed room that you wish to be seated in. The six themed rooms in the restaurant include- Fantasyland, Adventureland, Grand Canyon, Frontierland, Discovery land and Disneyland. The American meals served at this restaurant areis sure to make you drool.
Cuisines: Gourmet dishes with European influences, American meals
Price for two: €42 Euro- €50 euro
Open Hours: 11:30 AM- 4PM
Corn Soup, Chicken Pot Pie, celebration cake, Upside Down Pineapple Cake, roast duck breast
Review of Walt's- an American Restaurant
Awesome restaurant, awesome service, awesome food, awesome view. For the reviews that state that this restaurant is expensive, it isn't. You must make reservations very early before you even plan to go to Disneyland Paris. But! There is one hack:

Go extremely early (8:30) to Disneyland and wait in front of the restaurant before it opens. If a table is canceled they won't push it into the booking system right away, so asking at the welcome desk might get you a spot for the day or the day after, but don't be picky on the times.
Sign up for our monthly newsletter
Your dose of travel fix - from hacks and deals to travel tips and everything in between, delivered monthly to your inbox
Please enter a valid email
Unsubscribe anytime
Silver Spur Steakhouse
Steakhouse with a Mountain view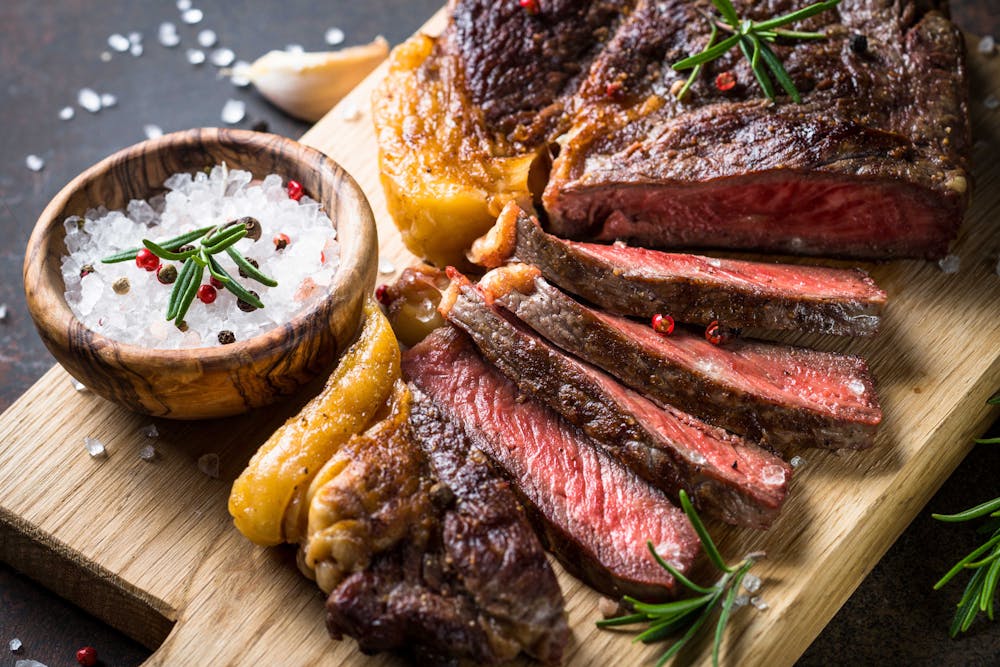 This mountain-view steak house is placed in the Frontierland. Among all the fine dining experiences that you will get to experience at Disneyland Paris, this will probably be the most sophisticated, with the ambiance of the place unlike any other! You can relish the succulent steaks here that will be char-grilled by the chefs right in front of you.
Cuisines: BBQ and Steakhouse, Vegetarian, Vegan
Price for two: €25 - €50
Opening Hours: 11:30 AM- 9 PM
Ribs, and Steak, Grilled Flame Steak, Cowboy Platter, Pecan Pie
Review of Silver Spur Steakhouse
Had a wonderful time here yesterday at the Silver Spur Steakhouse. Loved the food and the celebration cocktails - it's significantly better than most other 'menu' restaurants in Disneyland Park. Also a big shoutout to our waiter Sofia!! She was wonderful and charming! Also, if you would like to tip, don't forget to bring some cash!
Auberge de Cendrillon
Fairytale-themed character dining experience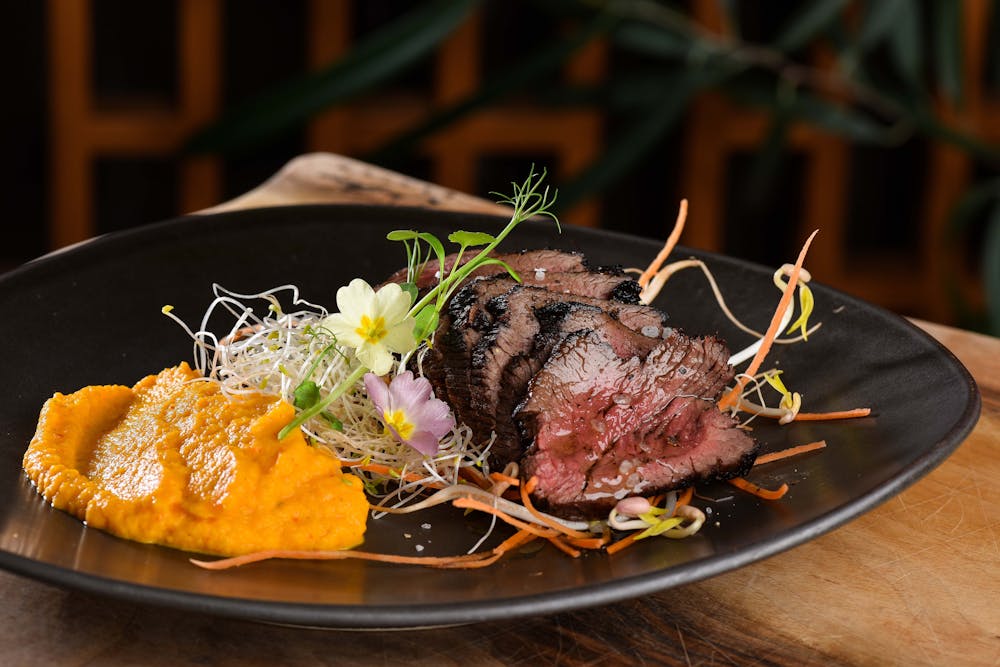 If you want to live your dream of a majestic meal in a castle, then this Disneyland Paris Restaurant is the place for you. With stained-glass windows house flags and stone archways, the Auberge de Cendrilliom will make you feel like royalty in this exquisite medieval banquet hall, Ensure that you dress up royally as wellas royalty when you visit this restaurant to exude royalty. The French cuisine will add to the overall experience.
Cuisines: French, Vegetarian
Price for two: €95 euros
Opening Hours: 11:30 AM -10:30 pm
Pumpkin and other princess-themed dishes, White chocolate cinderella slippers, Chcekinen bReast, pasta, pudding
Review of Auberge de Cendrillon
Attentive service, lots of characters floating around and interacting with guests, lovely food and wine too. The desserts arrived with little white chocolate Cinderella slippers. This place has a high-end feel (and it should because it's very expensive), but we splashed out because our kids are of the age where princesses are still a thing and it made the trip much more special. Must visit !
Joe Mitchell, August 2022
Rainforest Cafe
Jungle-themed dining experience with animals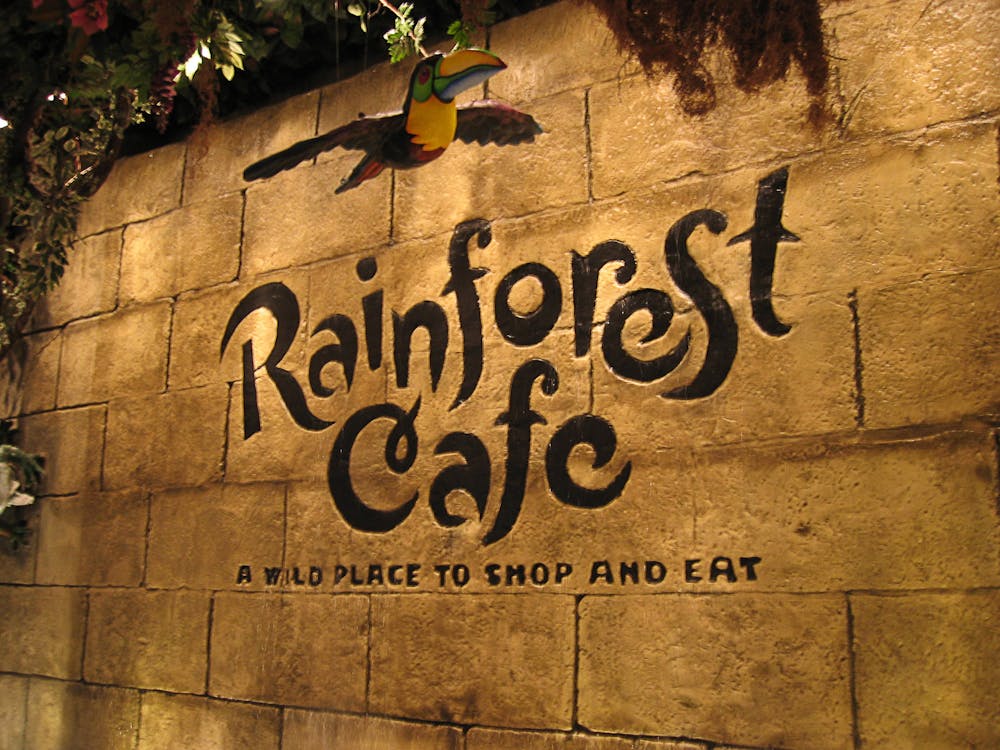 This Disney Village restaurant is the perfect dining experience for you if you are someone who enjoys the wild and loves exploring the forests and the wild. With the sounds of animals, thunderclaps, and sudden rainstorms, you will feel as if you are enjoying afamiliar American-styled cuisine amidst a nature-infused setting. Before or after your meal, you can also go here to buy Amazon-themed clothing, and tropical trickles as a reminder for your experience.
Cuisines: American Styled dishes
Price for two: €50- €60
Opening Hours: 11:30 AM -10:30 pm
Roast Chicken with coleslaw and chips, Toblerone Tart, Fajitas Combo, Anaconda Pasta, Veggie Bowl
Review of Rainforest Cafe
This is the most amazing place I have ever been to! It looks like a real forest and gives nature vibes. There are also very realistic animal and insect sounds just like you are in the forest. There are also animals just like in wildlife. Not real ones of course but hey! You can't tell right! There is also an aquarium right at the entrance. The food!!! So amazing. I would highly recommend it! Visit here at least once in your lifetime.
Queen Akwiwu, January 2023
Bistrot Chez Remy
Ratatouille Restaurant in Paris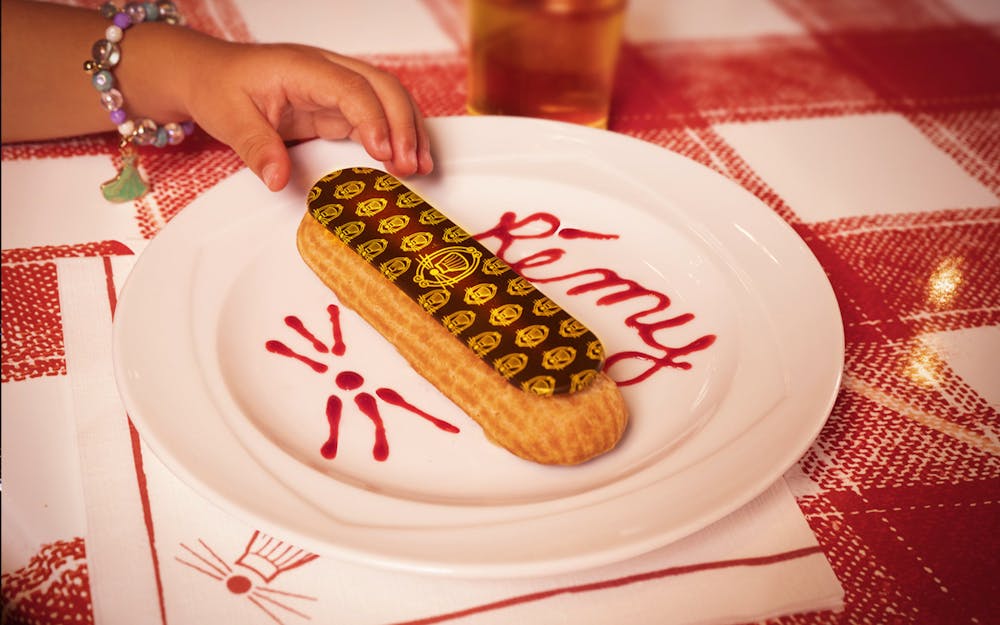 This Disneyland Paris Restaurant is located in the Walt Disney Studios Parks. This Parisian Bistro serves French cuisine with Remy's special menu that includes brie de Meaux, seasonal salad, cut of beef, and the highlight Ratatouille. A large plethora of desserts and Bon appetit!
Cuisines: French, Vegetarian
Price for two: €50- €60
Opening Hours: 11:30 AM- 7:30 PM
Vegan Salad, Meat Ball Stew, Steak Frites, Tarte Aux Pommes, Steak with chef's sauce
Review of Bistrot Chez Remy
Nice food, a bit overpriced for what it is. Also don't expect to be sat in a heavily themed area as some of the restaurants feels far less themed than other parts. Bit of a lottery as to where you sit I guess. Staff was very nice and helpful.
Bradley Henderson, December 2021
PYM Kitchen
Restaurant with over-sized dishes in Paris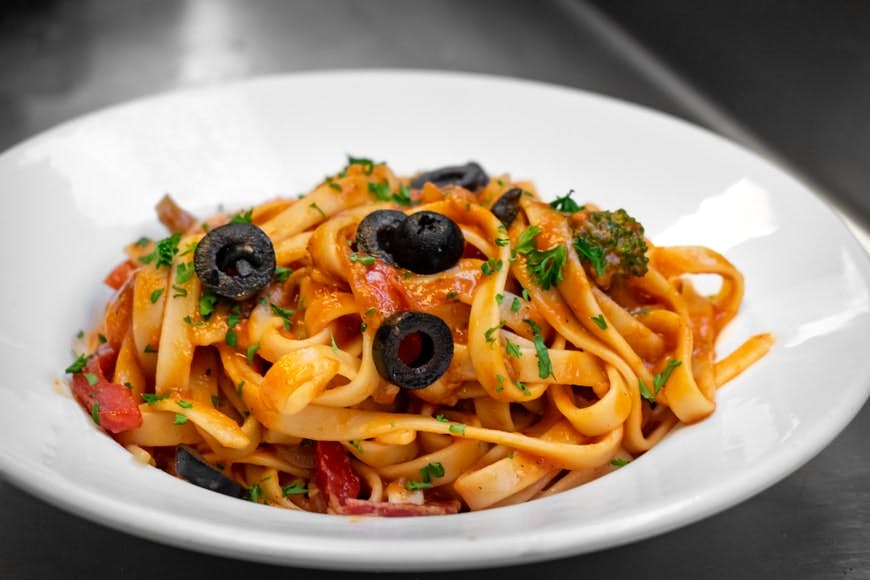 This experimental restaurant is built on the concept of Ant-Man and The Wasp's size-defying features. Located in the Avengers Campus, you will find unusually sized items on the menu engineered by the chefs here. This Disneyland Paris Restaurant has the décor of a lab with ongoing experiments with large-sized condiment bottles and cellphones recycled into menu boards. This is a perfect place to try various innovations in food with a wide selection of American and vegetarian food options available.
Cuisines: American Vegetarian
Price for two: €29
Opening Hours: 11:30 AM- 9:30 PM
Giant Burger, Pretzel, Hot dog, Jelly, Oreos, Pasta
Review of PYM Kitchen
The food was great! Definitely above average theme park food. It's very fun and whimsical. The giant burger was especially yummy and juicy. I also really loved the mini key lime pies. There is something there for everyone.
Charlotte Wolff, July 2022
The Lucky Nugget Salon
Restaurant with a special view of the Alhambra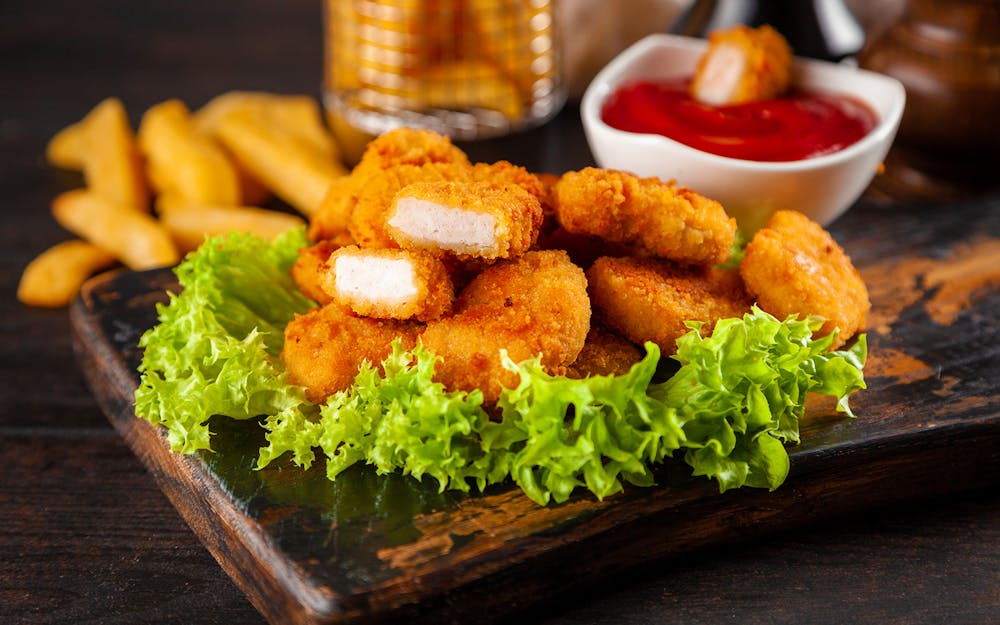 In the haunted Thunder Mes in Frontland, the luck nuggets salon is the place for a quick meal with their Tex-Mex menus. This glitzy and extravagant saloon is the perfect place for a meal while exploring Disneyland Paris.
Cuisines: Tex, Mex
Price for two: €50
Opening Hours: 11:30 am- 10 PM
Ribs, Fish and Chips, Chicken and burger, Hamburger
Review of The Lucky Nugget Salon
Price, which was a pleasant surprise. The service was good and pretty quick and the staff, as expected, spoke also English. One drawback I can think of is the limited choices offered. 4 stars, highly recommended!
FAQs
Yes, there are multiple restaurants located throughout the parks and Disney Village. From fine dining to fast food, you can find all types of cuisine at Disneyland Paris.
Absolutely! There are several vegetarian options available across the various restaurants.
Advance reservations are recommended to make sure you get a table at your chosen restaurant, especially during peak times. However, some of the quick-service restaurants do not accept reservations and seats are offered on a first-come, first-served basis.
Some restaurants offer discounts to Annual Passholders, so make sure to check with the individual restaurant before making your reservation. Additionally, if you purchase a meal plan, some of the quick-service locations may offer additional discounts.
Most restaurants at Disneyland Paris will have a kid's menu with meals tailored just for children. In addition, many restaurants also provide booster seats and highchairs for kids.
All major credit cards are accepted as well as Disney Dollars and Euro coins/notes.
Yes, most restaurants are willing to accommodate guests with special dietary needs. Please speak to the staff at your chosen restaurant before placing your order. They will be more than happy to help you find a suitable dish that meets your requirements.
Yes, there are several restaurants located outside of the parks in Disney Village. These include counter-service and sit-down restaurants, as well as bars and pubs.
Alcoholic beverages may be available at some of the sit-down restaurants within Disneyland Paris parks and Disney Village. Please note that you must be 18 or over to purchase alcohol. Additionally, you may need to show proof of age upon ordering.
Yes, some of the table service locations have a buffet option with a variety of dishes. The buffet is also an excellent way to sample different flavors from around the world.
Yes, there are several vegan-friendly options available across the multiple restaurants. Please speak to staff at your chosen restaurant for more information on what menu items are suitable for vegans.
Yes, many restaurants have outdoor terraces or patios where guests can enjoy their meals with a view of the beautiful Disney parks. Please note that availability and opening hours may vary depending on weather conditions.
Recommended Disneyland Paris Experiences
Ready to head to Paris?
Check out other Things to do in Paris and read our comprehensive Paris Travel Guide packed with itineraries, tours, culture trips, best hotels, restaurants and a lot more.