2021 is finally behind us and things are looking up in the new year. The COVID-19 vaccination drive is in full effect and many countries are opening up their borders to welcome tourists. If you've been cooped up at home in the last year and are waiting to explore new places, discover exciting cultures, and have fulfilling experiences that satiate your soul, you finally can! Solo travel is amongst the most satisfying ways to travel to a new place and we have put together an all-inclusive list of the best places to travel alone in 2022.
There's nothing quite like being by yourself while traveling and exploring new places with no expectations and the stress that comes with planning a trip accommodating different personalities. With this handy list, you'll learn more about some of the best solo travel destinations and effective insider tips and tricks to planning a solo trip.
20 Best Places To Travel Alone In 2022
---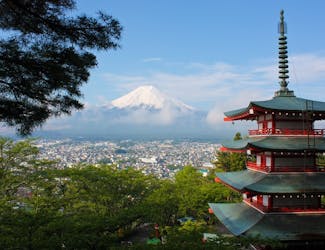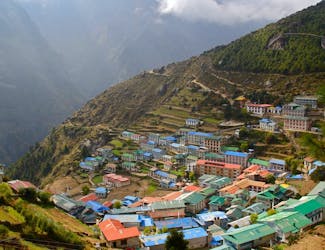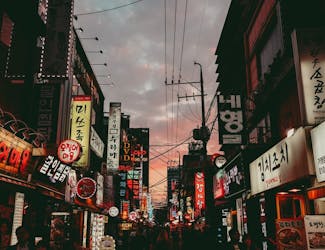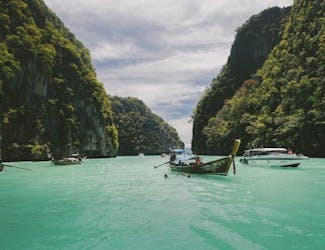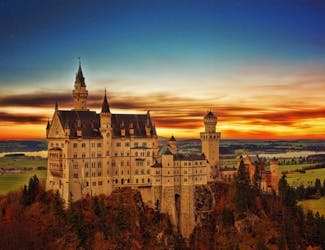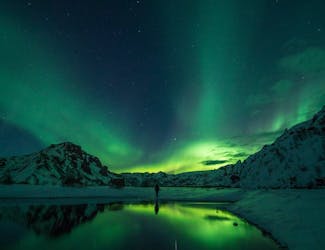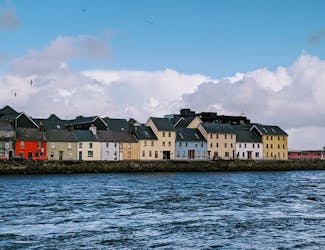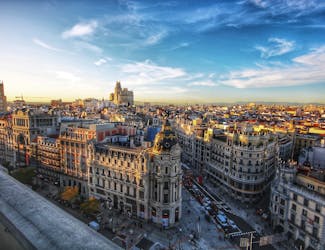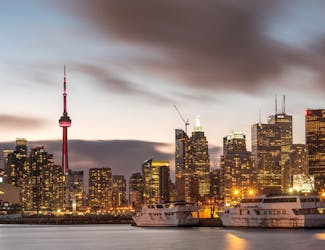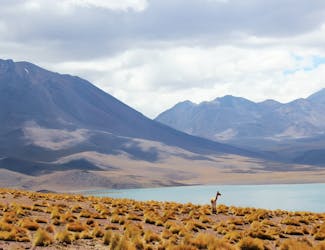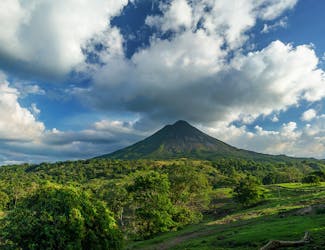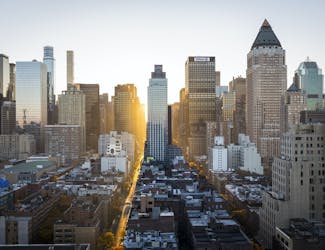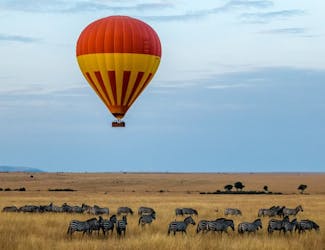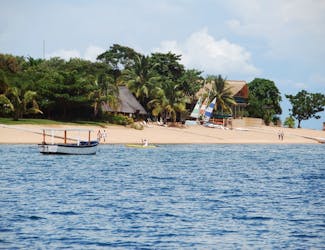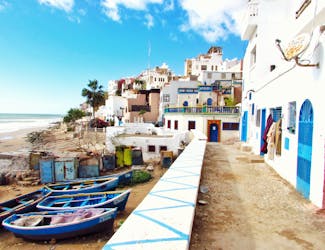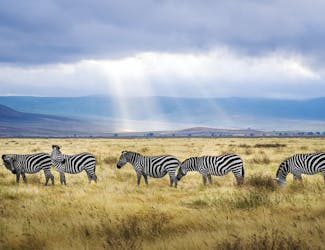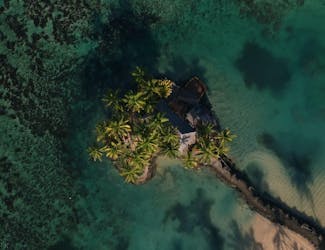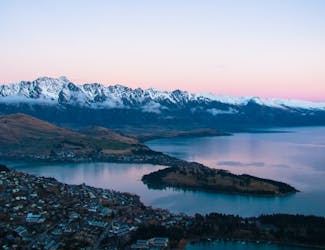 Best Places To Travel Alone In Asia
---
1

Japan
Asia
$50-70
Average daily budget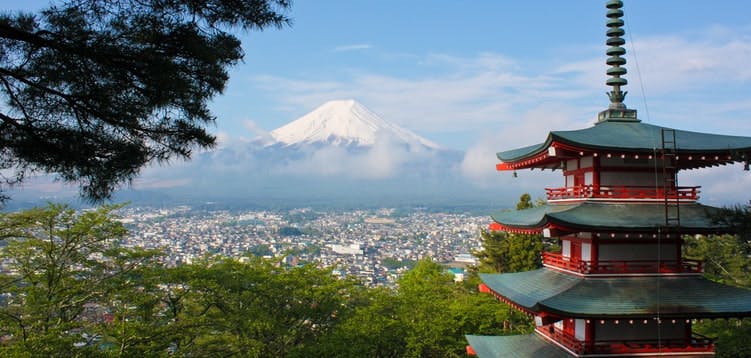 Solo travel is one of the best ways to experience the astounding and vibrant cultural goldmine that is Japan. From Kanazawa to Kyoto, the country is home to quite a few exciting solo travel destinations that offer a good mix of safety and interesting things to do. Some places in Japan you can plan a solo trip to include Osaka, Matsumoto, Seto Inland Sea, and more. Each of these destinations offers a singularly unique experience designed to enthrall and delight you. From historic Buddhist temples and Shinto shrines to fascinating museums like the Kyoto Rail Museum, Osaka Museum of History, and Kyoto Kyocera Art Museum, Japan's best solo travel destinations are packed to the brim with remarkable experiences you can enjoy by yourself. Japan has one of the lowest crime rates in the world, another reason why you should plan a solo trip to this fantastic county.
Best Time to Visit
March to May
Exchange Rate
$1 = 109.80 Japanese Yen
2

Nepal
Asia
$25-30
Average daily budget

A sovereign country located on the southern slopes of the Himalayas is a solo traveler's paradise. With abundant natural beauty and welcoming and gentle locals, Nepal is a great place for a solo trip. Your solo trip to Nepal can begin at its capital Kathmandu where you can visit the famous Pashupatinath Temple and Boudhanath Monastery. Bhaktapur and Patan are also both great destinations if you're looking to explore authentic Nepalese architecture and culture. While in Nepal, you also need to visit Pokhara, home to the magnificent Phewa Lake and a host of water-based activities and adventures. If you're looking to experience the majesty of Mount Everest, head over to the South Base Camp and embark on the Everest Base Camp trek. Good food, friendly people, and plenty of gems of nature await you in Nepal!
Best Time to Visit
October to December
Exchange Rate
$1 = 116.88 Nepalese Rupee
3

South Korea
Asia
$50-70
Average daily budget

A fascinating, travel-friendly country, South Korea offers a bouquet of enriching and fun experiences designed for solo travelers. Koreans are extremely friendly people and even if you go to remote parts of the country where locals might not know English, they'll do your best to help and guide you in any way possible. The cheap public transport and general affordability in terms of food and stay make South Korea the perfect solo travel spot. Some solo travel destinations in South Korea are Seoul, Jeonju, Samcheok, Jeju, Gangeung, Busan, Gapyeong, and Boseong. From tours of the Korean DMZ and visits to quirky coffee shops to Korean cooking classes and stays at Korean Temples, you'll find plenty of solo-travel friendly experiences waiting for you in beautiful South Korea. You can also visit the majestic Gyeongbokgung Palace and the Bukchon Hanok Village, which is located right next to the palace.
Best Time to Visit
March to May
Exchange Rate
$1 = 1,117.26 South Korean won
4

Thailand
Asia
$40-55
Average daily budget

One of the best beach destinations in the world, Thailand has a lot more to offer, particularly for solo travelers. The Land of the Smiles is home to beautiful destinations like Ayutthaya and Sukhothai that feature stunning temple ruins, Chiang Rai and Chiang Mai where you can embark on glorious treks and visit colorful hill tribes, and Khao Sok National Park and Erawan National Park where you can witness breathtaking waterfalls and engage with an array of native wildlife. Solo travelers can also visit Kanchanaburi, located on the banks of River Kwai, and get enlightening insights into the county's recent war history. Apart from the many destinations that grace Thailand, the county's food is another reason why it's a must-visit for solo travelers. The street food scene in Bangkok is truly marvelous and you can explore the colorful streets while munching on local delicacies.
Best Time to Visit
November to April
Exchange Rate
$1 = 31.34 Thai Baht
Pest Places To Travel Alone In 2022 Europe
---
1

Germany
Europe
$50-70
Average daily budget

With a robust train infrastructure and generally acceptable safety levels, Germany has many beautiful destinations perfectly suited for solo travelers. You can visit Hannover for its beautiful churches and museums, visit Martin Luther's hometown in Eisleben, explore the old-world charm and architecture of Munich, experience peak Germany at Berlin with its fabulous art scene and modern landmarks, stroll through wooden parklands at Dresden, and much more. Effectively, there are countless destinations in Germany suited for solo travel and you can do a lot in a week from hiking tall mountains to witness majestic castles to attending thrilling techno parties. Germany also happens to be amongst the more budget-friendly tourist destinations in Europe.
Best Time to Visit
May to September
Exchange Rate
$1 = 0.84 Euro
2Iceland
Europe
$105-150
Average daily budget

Often ranking high in the list of best solo travel destinations, Iceland is the perfect place to visit on your own. Boasting an intoxicating blend of the adventure associated with the wilds and our peaceful connection with nature. The island destination is home to calming hot springs, waterfalls adorned with rainbows, glorious wild horses, and a general sense of wonder encapsulating everything you set your eyes on. Apart from its many natural treasures, what makes Iceland the perfect solo travel destination is the people. According to numerous reports, Iceland is home to some of the friendliest people in the world and they do great work to offset the cold temperatures with their warmth and kindness. You can also meet loads of fellow solo travelers in Iceland and form genuine connections with like-minded people. Iceland also features a Ring Road which connects to most of the spots in the country, making travel seamless.
Best Time to Visit
December to March
Exchange Rate
$1 = 126.20 Icelandic Króna
Top Recommended Experiences in Iceland
3Ireland
Europe
$70-80
Average daily budget

Pints of Guinness, the greenest grass you've ever seen, rolling hills, and breathtaking architecture are some of the elements that define the beautiful country of Ireland. Amongst the best places to travel solo, Ireland offers everything you would want out of a solo trip and more! You'll find a great choice of accommodations in the city for different budgets, a well-developed public transport system featuring both buses and trains, and the iconic pub life that's come to being associated with the country. There are plenty of options for pocket-friendly day trips in Ireland including Wicklow and Glendalough, Cliffs of Moher, Aran Islands, Connemara and Kylemore Abbey, and the general Northern Ireland area. What makes Ireland a great destination for your solo trip is the fact that locals are easy to talk to and generally a friendly bunch.
Best Time to Visit
September to November
Exchange Rate
$1 = 0.84 Euro
4Spain
Europe
$80-100
Average daily budget

Spain is a great solo travel destination for a variety of reasons. Thanks to its robust transportation system, getting around in the country is easy. And with plenty of visitors heading to Spain throughout the year, you won't ever be alone, especially if you visit some of the popular cities like Madrid, Barcelona, and Seville. If you're planning a classic backpacking trip, you can head to the bigger cities in Spain including Barcelona, Valencia, and Madrid, or head over to the southern part of Granada which brings together Moorish architecture and fantastic historic sites boasting a unique culture. If beaches and a killer nightlife are what you're looking for in your solo trip to Spain, make your way to the Balearic islands. Want to experience the local food of Spain? The northern cities are where you should be for some of the best food in Europe. Apart from being budget-friendly, Spain also boasts a well-connected network of rail and buses.
Best Time to Visit
April to May)
Exchange Rate
$1 = 0.84 Euro
Top Recommended Experiences in Spain
Best Places To Travel Alone In 2022 - Americas
---
1Canada
Americas
$70 - 75
Average daily budget

If you love the outdoors and want a safe and friendly place to travel to by yourself, Canada is the country to be in. In Canada, you can experience a variety of different cultures at once, at any time of the year, making it the go-to destination for solo travel. In Canada, you can visit Banff and Icefields Parkway in Alberta, explore the many lakes of Winnipeg, Manitoba, the cafes and European charm of Montreal, the museums, art galleries, and parks of Ottawa, the breathtaking Killarney Provincial Park in Ontario, the calming and relaxed Sunshine Coast in British Columbia, and many more. Add to it the impossibly friendly people that call the country home and the budget-friendly accommodation and travel options, Canada is the perfect destination for solo travelers.
Best Time to Visit
September to November
Exchange Rate
$1 = 1.26 Canadian Dollar
2Chile
Americas
$60 - 65
Average daily budget

One of the most popular solo travel-friendly countries in South America, Chile is the perfect destination for a solo adventure. Boasting breathtaking mountains, enormous glaciers, and vast deserts, Chile is a traveler's paradise and you'll find plenty of fascinating experiences waiting for you here. It's not just pretty sights and natural beauty in this country though and Chilean cities are cosmopolitan and vibrant, with the capital Santiago featuring a kicking nightlife and decadent food. Apart from being a generally great place to visit, what makes Chile a great country for solo travel are warm and hospitable people. Some of the places you can visit in Chile as a solo traveler include Torres del Paine National Park, San Pedro de Atacama, Puertos Varas, Easter Island, and Patagonia, and many others. Each of these places offers a unique experience making your trip to the country truly remarkable.
Best Time to Visit
November to February
Exchange Rate
$1 = 717.90 Chilean Peso
3Costa Rica
Americas
$45 - 50
Average daily budget

A solo trip to beautiful Costa Rica is the perfect introduction to Latin America and allows you to experience authentic Latin American culture and traditions without any distractions. The country features transportation, accommodation, and tours designed for every type of budget. Costa Rica is believed to be amongst the safest countries for tourists and boasts of sustainable wildlife tourism as well. Tamarindo, Santa Teresa, Puerto Viejo, Nosara, and La Fortuna are all solo traveler-friendly destinations in Costa Rica. You can also try whitewater rafting on the Pacuare River, head to the Osa Peninsula and venture deep into the beautiful rainforest, and make a stop at San Jose to embark on a fabulous culinary tour. During your solo trip to Costa Rica, you'll get to explore an exciting variety of locations, including jungle, cloud forests, and beaches, and even volcanoes!
Best Time to Visit
mid-December to April
Exchange Rate
$1 = 610.09 Costa Rican Colón
4USA
Americas
$80 - 100
Average daily budget

The United States of America is a haven for solo travelers and offers an exciting array of destinations, each one wildly different from the previous. You can visit New York City and experience it in all its glory including the iconic Times Square and Manhattan Bridge! You can also attend an iconic Broadway performance if you're looking for the authentic New York City experience. Orlando, Florida is another great city for solo travelers in the USA. Home to numerous theme parks and beaches, this sunny city is perfect for you. If you want something cute and quirky, make your way to Portland. From Japanese gardens to bookstores and unique boutiques, Portland will keep you engaged throughout your trip. The USA is home to numerous other cities offering solo traveler-friendly experiences and attractions and with a robust transport network, you can easily travel around the country.
Best Time to Visit
Throughout the year
Exchange Rate
$1 = 1 USD Dollar
Top Recommended Experiences in USA
Best Places To Travel Alone in 2022 - Africa
---
1Kenya
Africa
$30 - 40
Average daily budget

Kenya is one of the best countries for solo travelers looking for a safari experience or hitting the coast. The beautiful country is home to some of the most iconic reserves in the world including Masai Mara, Laikipia, and Amboseli. Solo travelers looking for a coastal adventure can visit Malindi for its social and integrated vibe and friendly locals. If you're hoping to learn more about the diverse culture and traditions of Kenya, head to the Rift Valley and experience authentic Kenyan cultures. Craving some peace and solitude? Explore the little-visited Kenyan coastal town of Kilifi for a fun break away from the crowds that head to Mombasa and Diani. What's great about a solo trip to Kenya is that even when you travel alone, you'll find plenty of friendly travelers from around the world willing to share their experiences with you.
Best Time to Visit
July to September
Exchange Rate
$1 = 108.25 Kenyan Shilling
2Malawi
Africa
$30-35
Average daily budget

An African kingdom founded in the 15th century, Malawi was once part of the Maravi Empire and is located in Africa's Great Rift Valley. Boasting a diverse terrain, Malawi is long and thin and a majority of the tourist attractions are located around towns and villages on the shores of Lake Malawi. Offering the perfect balance of peace and liveliness, Malawi is amongst the best solo travel destinations in the world. While in Malawi, you can visit Mount Mulanje, officially the highest mountain in Central Africa, Nyika National Park, and Makuzi Beach in Northern Malawi, and the bustling capital city of Lilongwe. If you're looking for an exciting backpacking experience, you can also visit Mushroom Farm in Livingstonia. Malawi is home to an interesting blend of activities and experiences designed for solo travelers and is quite safe to visit as well.
Best Time to Visit
May to October
Exchange Rate
$1 = 779.85 Malawian Kwacha
3Morocco
Africa
$50 - 70
Average daily budget
The crowning jewel of North Africa, Morocco attracts visitors across a wide spectrum. From solo female travelers to families, luxury seekers to budget travelers, the beautiful country brings in travelers of every ilk. Boasting a blend of desert light and beautiful riads, authentic cultural experiences, decadent food, and budget-friendly prices, Morocco is amongst the best solo travel destinations in the world. Marrakech and Fez are the two classic Imperial cities of Morocco and also its most popular tourist destinations. Marrakech features an exciting medley of experiences from the narrow streets of the old medina and the offbeat activities at Djemaa el-Fna to the bars and clubs in Gueliz. Fez is home to the Al-Attarine Madrasa, the Mosque and University of Al Quaraouiyine, the Merenid Tombs, and the legendary Jewish Quarter.
Best Time to Visit
March to May
Exchange Rate
$1 = 8.99 Moroccan Dirham
4Tanzania
Africa
$30-35
Average daily budget

A solo trip to Tanzania is the best way to experience and engage with the rich culture of the country and meet fabulous, like-minded travelers along the way. For solo travelers looking for some solace, Zanzibar, Mafia, and Pemba are some of the best Indian Ocean island options. You can explore the northern region of Tanzania via the expansive safari circuit which is both safe for solo travelers and an engaging and interesting way to explore the country's beauty. During your solo trip to Tanzania, you can also visit iconic landmarks including Serengeti, Ngorongoro Crater, Tarangire, Lake Manyara, and Mount Kilimanjaro. Safe, affordable, and easy to navigate, Tanzania makes for the perfect solo trip adventure in Africa.
Best Time to Visit
June to September
Exchange Rate
$1 = 2,320.05 Tanzanian Shilling
Sign up for our monthly newsletter
Your dose of travel fix - from hacks and deals to travel tips and everything in between, delivered monthly to your inbox
Please enter a valid email
Unsubscribe anytime
Best Places To Travel Alone in 2022 - Oceania
---
1Australia
Oceania
$70 - 85
Average daily budget

One of the most visited countries in the world, Australia is a classic tourist destination that attracts everyone from backpackers, world trippers, and everyone in between. From Sydney's wild nightlife to the marvelous Great Barrier Reef, Australia is packed to the brim with exciting things to do for solo travelers. First-time visitors to Australia, in particular, will enjoy the solo trip experience as it allows them to explore and discover everything that makes the country special without any distractions. Some of the must-visit places during your solo adventure in Australia are Sydney for the Opera House, Harbour Bridge, and Bondi Beach, Melbourne for its food and culture, Queensland for the Great Barrier Reef, Whitsundays, Fraser Island, and of course, the iconic Ayers Rock in Uluru. Getting around in Australia is possible with a mix of flying between states and taking the bus for shorter journeys.
Best Time to Visit
September to November
Exchange Rate
$1 = 1.31 Australian Dollar
Top Recommended Experiences in Australia
2Fiji
Oceania
$80 - 95
Average daily budget

Amongst the most breathtaking countries in the South Pacific, Fiji is an archipelago hosting over 330 islands and 540 islets spread over millions of square miles. Boasting luxurious accommodations, a rugged landscape, beaches lined with palm trees, rainforests, exotic coral reefs, clear lagoons, and fascinating culture, Fiji is a great solo travel destination. While the primary islands of Fiji, Vanua Levu, and Viti Levu, offer stunning resorts and hotels, you can head to Yasawa Island, Saweni Beach, Suva, and Coral Coasts if you want more budget-friendly accommodation. If you're planning a solo trip to Fiji, make your way to Beachcomber and Bounty islands in Mamanucas for the perfect experience. If you want to relax on an island by yourself, choose the likes of South Sea Island or Tivua Island.
Best Time to Visit
October to early November
Exchange Rate
$1 = 2.06 Fijian Dollar
3French Polynesia
Oceania
$80 - 95
Average daily budget

French Polynesia is an island nation made up of several archipelagos in the glittering South Pacific. The French Polynesia region is divided into many different areas, with each offering a unique reason to visit. Looking for something mountainous and green-heavy? Head to the Marquesas Islands. Want a luxurious break away from the routine? Bora Bora and Tahiti feature stunning overwater bungalows. You can also swim with whales at Moorea and Tahiti and trek glorious mountains at Moorea and the Marquesas. Diving enthusiasts will also find plenty to love in the French Polynesia region. Getting to French Polynesia can be expensive though since the only international airport in the area is Faa'a International Airport in Tahiti.
Best Time to Visit
June to August
Exchange Rate
$1 = 101.88 CFP Franc
4New Zealand
Oceania
$90 - 100
Average daily budget

While couples and groups of travelers visit New Zealand for its abundant natural beauty, it's an attractive destination for solo travelers due to being one of the safest countries in the world. New Zealand is smaller and cheaper than Australia, and generally easier to get around. The country is tailor-made for tourists who love adventure and being in the outdoors. If you're hoping to socialize with fellow backpackers during your trip to New Zealand, make your way to Queenstown, the adventure capital of New Zealand. Some of the destinations in New Zealand you must visit during your solo trip are Auckland, The Coromandel, Rotorua, Wellington, Taupo, Milford Sound, Queenstown, Nelson, and many more. New Given its small size, New Zealand features a collection of easy-to-navigate highways and clear road signs ensuring you get around the country without even needing Google Maps!
Best Time to Visit
December to March
Exchange Rate
1.42 New Zealand Dollar
How to choose the right solo travel destination?
---
Keep your budget in mind while picking the place to travel. Make sure it is affordable and something you will look back at without regrets.
Pick the right seasons when you would want to visit the destination.
Travelling today is all about putting your safety first. Make sure the destination you pick is safe and open for travellers. Check out our guide on how to travel in 2022.
Your interests must align with what the destination has to offer. On the contrary, you might also stumble upon activities that you've never experienced before and begin to love it. Either way, keep a tab on what you can do and see in the location.
Every country has its own rules and regulations. Ensure that you can abide to them before picking your destination to solo travel in 2022.
Best Places To Travel Alone in 2022 - Tips
---
Depending on the type of trip you want, you should engage in different levels of planning. For instance, if you like knowing exactly what you'll be doing during your trip, making the necessary bookings in advance is recommended. But if you're planning a backpacking trip, you don't need to plan too much. A general idea of where you're headed, the transportation, food, and accommodation options available, and any other basic information is all you need.
For solo trips, packing light is always recommended since you'll be on your own and will have to carry the luggage by yourself.
A solo trip doesn't have to be lonely. Mingle with fellow solo or group travelers you meet along the way and be open to new possibilities and experiences.
Traveling alone gives you ample time to explore new places in detail. A major aspect of this is getting to interact with locals and learning fascinating details about the place you're visiting directly from them.
As a rule of thumb, spend as little time in your hotel room as possible. Go out whenever the opportunity arises and discover local places to eat and shop at.
When you travel alone, there are certain things you will end up doing by yourself like having meals. Don't shy away from the experience and if you're feeling awkward, try asking a local to order for you to start a conversation.
Guided tours are perfect for solo travelers who don't have the time to explore new places and attractions at their own pace.
Carry all the essentials you might need when you're out and about in a new place. Also, write down the name and address of the hotel you're staying at and the contact details of your emergency contact.
Best Place To Travel Alone In 2022: FAQs
---
Where should I go for my first solo trip?
Where can a single woman travel alone?
What should I carry along on my solo trip?
Where is the safest place to travel solo in 2022?
Where can I go alone to relax?
Where can I go alone for a cultural experience?
Where can I go alone to try out adventure activities?
What are the best places to travel alone in Europe?
What are the best places to travel alone in Asia?
What are the best places to travel alone in Africa?
What are the best places to travel alone in North America?
What are the best places to travel alone in South America?
What are the best places to travel alone in Oceania?