What started as Europe's first school of drawing is now one of its most renowned art museums. Accademia Gallery is home to an extensive collection of paintings and sculptures from the 13th to the 16th century. One of its main attractions is the iconic sculpture of 'David' - a masterpiece by Michelangelo. The gallery attracts millions of visitors every year, making it a hot spot for tourism in Florence.
There is so much history within the walls of the gallery and the best way to learn all about it is on a guided tour. Learn facts and stories about each masterpiece and the artist behind it from an expert tour guide. Treat yourself to a wholesome experience on your visit to the gallery as you take a close look at some of the most remarkable artworks that paved the way for artistic innovations in the years that followed.
We've put together everything you need to know about choosing the right guided tour on your visit to the Accademia Gallery.
What are the advantages of Accademia Gallery Tours?
---
No more waiting in long lines
Accademia Gallery is one of the most renowned art museums in Florence and the whole world, attracting millions of visitors throughout the year. With a skip-the-line feature, you can skip past the long lines and head right in.
Get expert guidance while touring the gallery
The gallery houses a large collection of artworks and sculptures preserved over centuries. Each piece of art as well as its artist has a unique story waiting to be told. Having an expert guide who will tell you these interesting facts and stories is the perfect way to explore the gallery.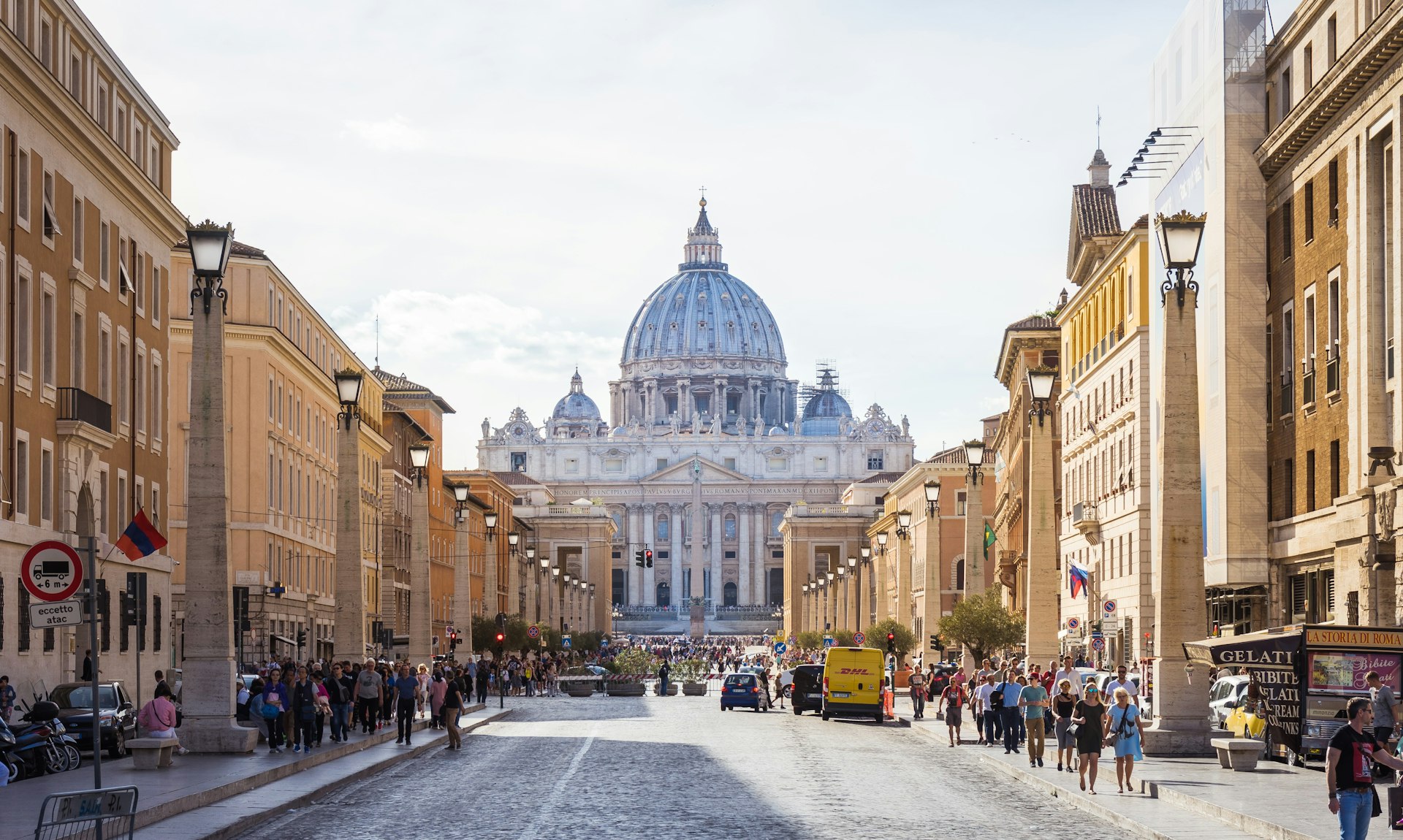 Easy navigation through the gallery
If this is your first visit to the Accademia Gallery, making your way through its many collections inside might be a daunting task. With so much to see inside, a guided tour is the most efficient way to explore the gallery within a reasonable time duration.
Flexible timings for your guided tour
Your Accademia Gallery tickets have timings that span throughout the day. Choose the timing that suits your travel schedule best when you book your tickets online.
Small tour groups
Guided tours ensure that you have an enriching experience with only a limited number of individuals in each tour group. This is an especially beneficial advantage post-pandemic.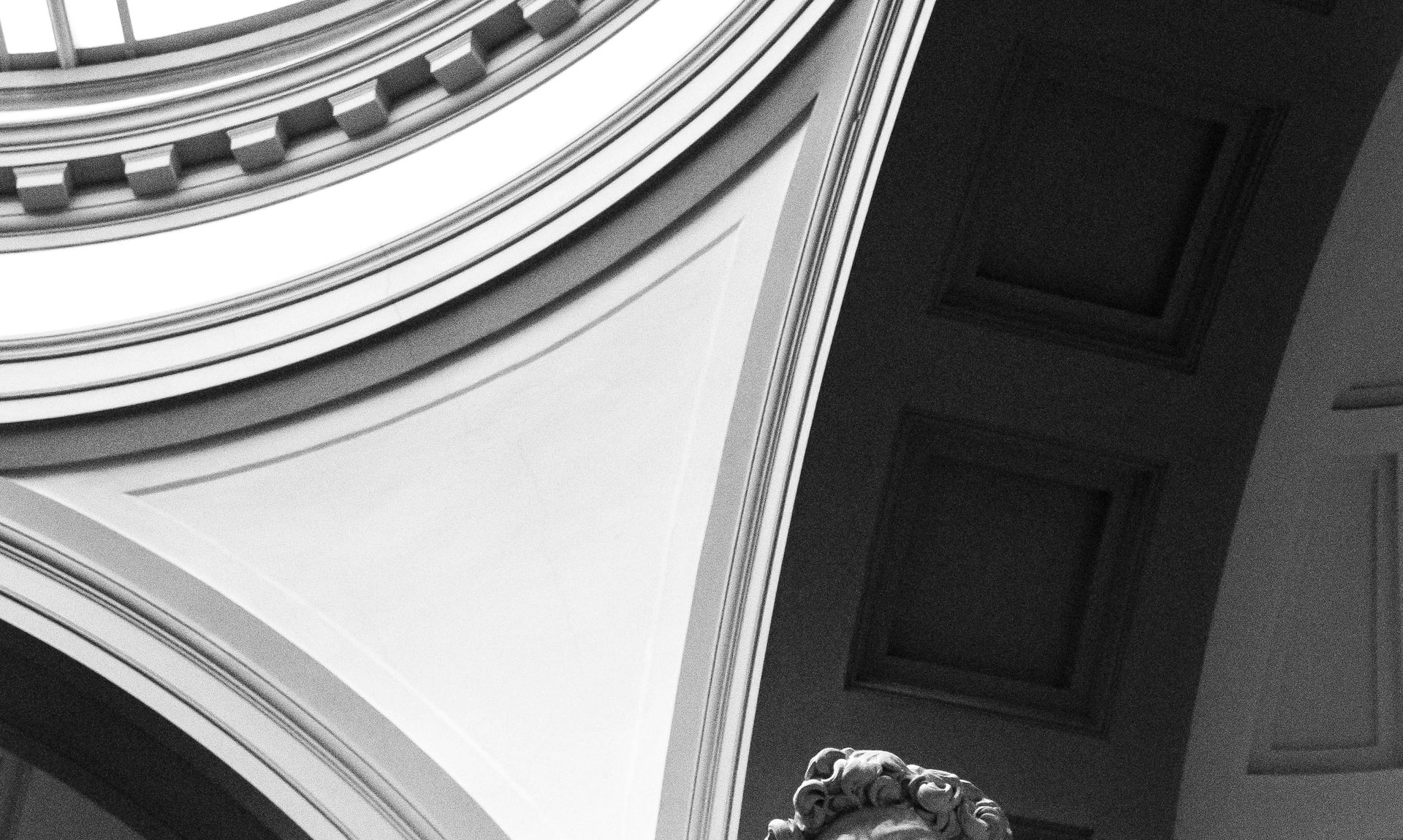 The Best Accademia Gallery Guided Tours
---
There are a number of guided Accademia Gallery tours available for online booking. Here is a list of our top recommended Accademia Gallery tours we think you'll enjoy.
Guided Tours
Combo Guided Tours

Accademia Gallery
Everything You Need To Know Before Visiting Accademia Gallery
Plan a well informed visit to the Accademia Gallery in Florence. History, features, tips, tickets and more!
How do I choose an Accademia Gallery Tour that suits me best?
---
Before you decide which tour to choose, take a look at the key features of each ticket. Here's a list of all your Accademia Gallery ticket options and what they entail.
1

Skip The Line Guided Tours
Save time and head right in with your skip-the-line Accademia Gallery tickets. Wander around the gallery to discover a magical world of ancient art in one of the finest museums in Florence. Learn all about each masterpiece as well as the artist behind it in an intimate tour experience. This tour is perfect if you're in a time crunch and want to save time!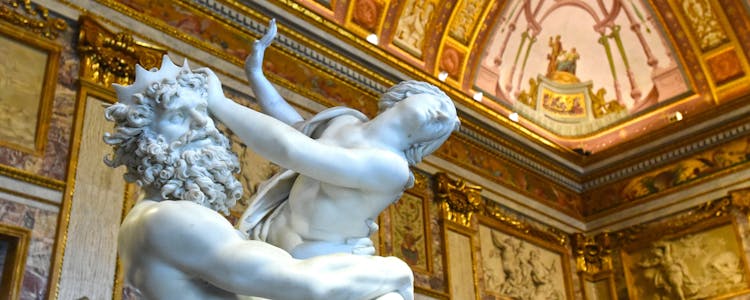 2

Skip The Line Self-Guided Tours
Enjoy reserved access to one of the most famous galleries in Florence with this ticket. Discover the 7 different zones of the Gallery that houses some of the most important collections in Italian art history. Get a close look at one of its most stunning sculptures - 'David' by Michelangelo, a masterpiece that most visitors come to marvel at. With this ticket, you can take your time to explore the gallery by getting an audio guide at the museum. If you enjoy exploring new places by yourself, then this ticket is the way to go.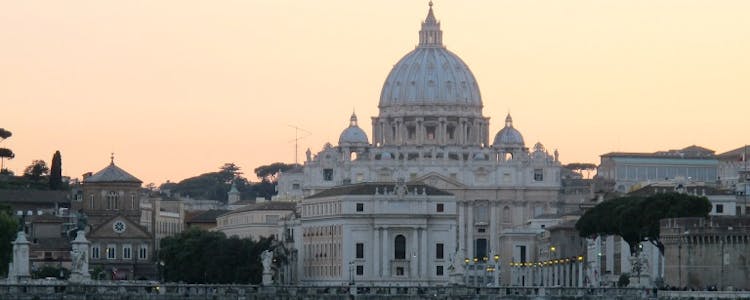 3

Includes a Florence day tour
The city of Florence is filled with spectacular sights and attractions. If this is your first visit to the city, it makes sense to go on a day tour where you can get a glimpse of its history and culture. Listen to interesting facts and stories about Florence and its major landmarks on your day tour with an expert guide. Enjoy skip-the-line access to the Accademia Gallery, admire the magnificence of the Duomo, and discover the many Renaissance sites in the Florentine area.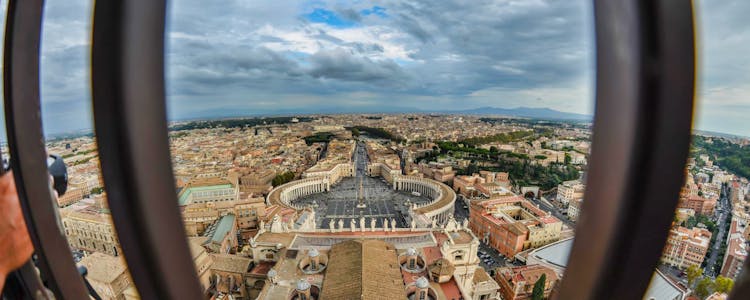 4

Paired Up with Uffizi Gallery
Make the most of your visit to Florence by visiting two of its popular attractions - Accademia Gallery and Uffizi Gallery. If you're an art and history buff, this combination tour is the way to go. Wander both these galleries and you gaze in awe at some of the best collections of art preserved over centuries. This tour comes with priority access so you don't have to worry about waiting in line. You also have the added benefit of a professional tour guide, giving you an immersive tour of both galleries.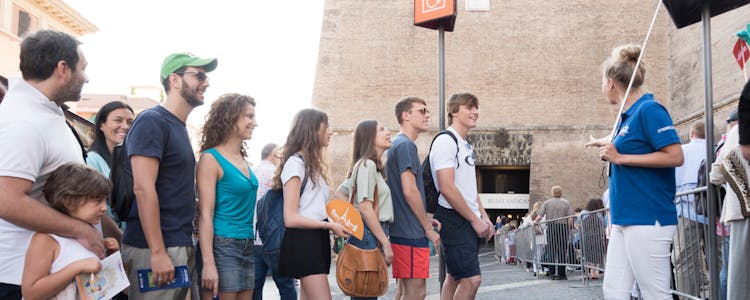 Explore the most coveted art collections in Italian art history on this guided tour of the Accademia Gallery. Experience world-famous paintings and sculptures as you listen to insightful information on your audioguide. The audio guide allows you to completely immerse yourself in the art as you venture into the 7 different halls of the gallery.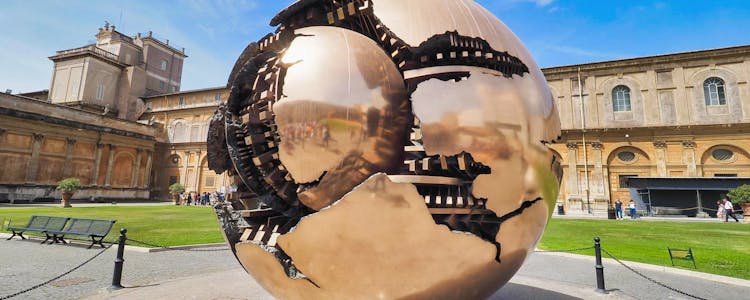 Make the most of your visit to Florence on a combination tour where you can visit more than one attraction with a single ticket. On a tour like this, you get to save time and energy because someone else takes care of all the planning for you. Combine your visit to Accademia Gallery with other iconic attractions including the Uffizi Gallery, Brunelleschi's Dome, Boboli Gardens, and many more.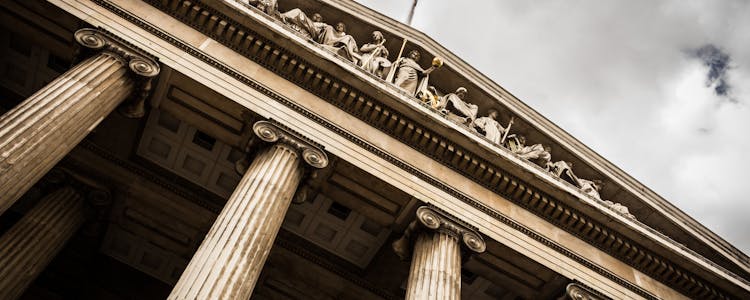 Accademia Gallery Tours Deconstructed - A Typical Guided Tour Experience
---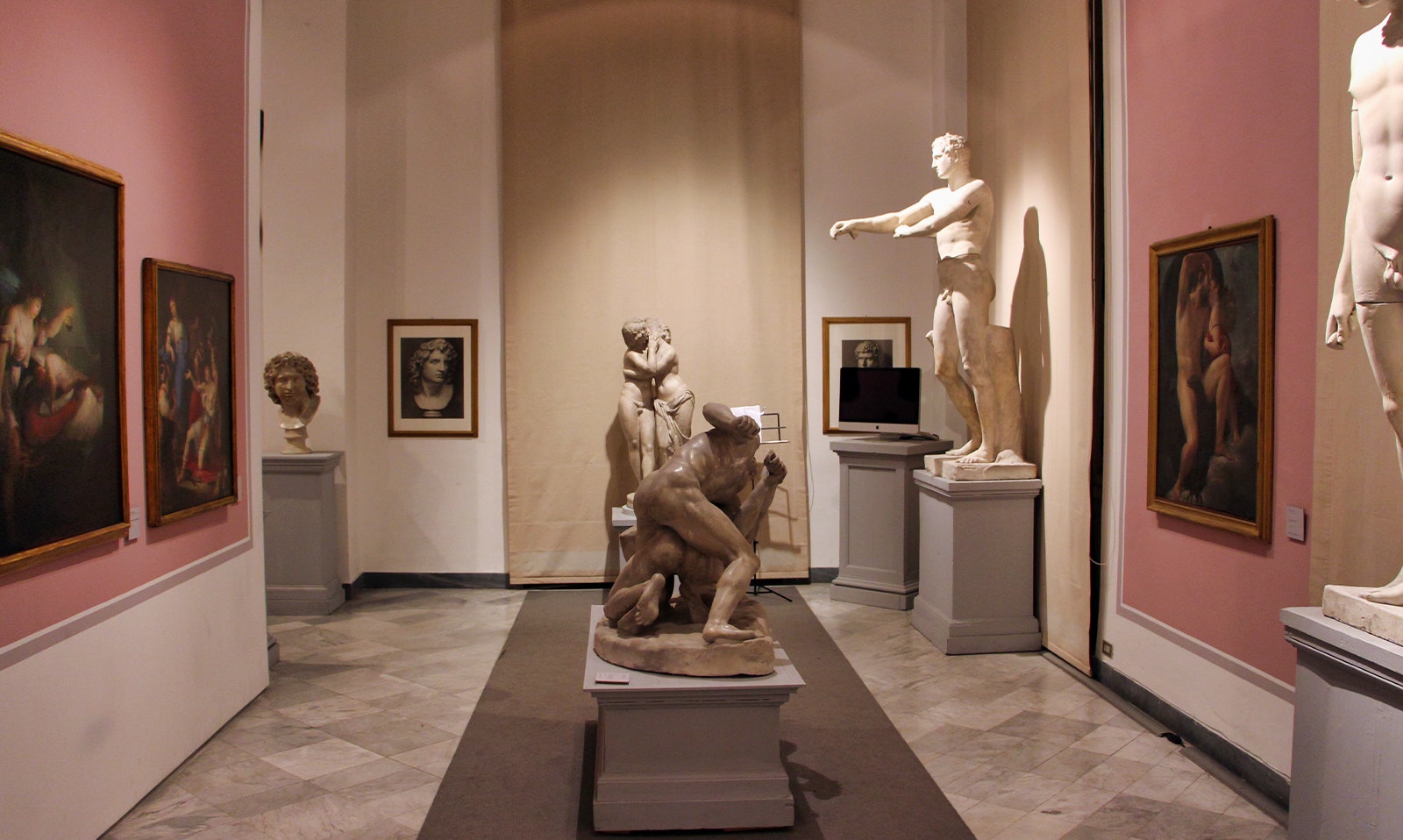 Experience the magnificence of one of the most iconic art museums, not just in Florence, but worldwide. There are 7 sections in total inside the gallery. Here's what a typical guided tour of Accademia Gallery looks like.
Hall of The Colossus
As soon as you enter the gallery, you will come across the glorious Hall of The Colossus area. Inside you will find artwork by Perugino, Botticelli, and others. One of the most prominent pieces in this section is the magnificent sculpture, 'Rape of the Sabines,' created by the genius - Giambologna. The entire sculpture is carved out of a single block of marble, depicting three figures wrapped together tightly in a serpentine-type movement.
The Hall of the Prisoners
Named after the four prisoner slaves housed in this area, the hall contains large nude sculptures created by Michelangelo. The four prisoners are called Awakening Slave, Atlas, Young Slave, and Bearded Salve. Although the room was initially built to host classic paintings, it eventually became a space to pay homage to Michelangelo's unfinished pieces. All four sculptures were to be sold to St. Peter's Basilica, however, because of financial constraints, they remained in Florence.
The Tribune
A cherished hall in the gallery, The Tribune is home to one of the most famous sculptures that have ever been created - the sculpture of 'David' by Michelangelo. This hall is by far the most-visited room in Accademia Gallery, drawing millions of visitors every year. The sculpture of David towers at a height of about 17 feet, a remarkable accomplishment for its time in 1504. It depicts strength, beauty, and a period of political unrest in Florence. 'David' is an absolute masterpiece with intricate detail and finesse. Other works in the hall are by Allori and Bronzino.
Gipsoteca Bartolini
This Hall is primarily dedicated to the life's work of Lorenzo Bartolini, one of the most legendary artists of his time. Bartolini was undoubtedly a master of his craft who drew inspiration from the influence of Renaissance art. He is best known for his lively busts, which he sold at an affordable price. The Hall contains the contents of Bartolini's studio, including a full-scale model of The Campbell Sisters.
Florentine Gothic
This section of the museum covers three primary fields of art from the Florentine Gothic era. The first is a dedication to ancient Gothic art, including artworks all the way from the 13th and 14th centuries. 'Tree of Life' is the most famous painting of this section, a brilliant creation by Bonaguida. In the second section, you will find a collection of artwork by the followers of Giotto, including Daddi and Gaddi. The last room of the Florentine Gothic hall is dedicated to the works of the four talented brothers - Jacopo di CioneAndrea and Andrea, Matteo and Nardo.
Museum of Musical Instruments
Take a close look at some of the most stunning ancient instruments dating back to the days of Medici. Here you will find around 50 instruments ranging from wind, string, and harpsichord instruments, and possibly the original version of the piano. The Museum of Musical Instruments hosts the Grand Ducal Collection, owned and used by the Medici family. Lose yourself in this magnificent collection of musical instruments section of the Accademia Gallery.
Florence between 1370 and 1430
This museum hall is a brilliant depiction of art before the Renaissance era. Inside you will find a unique collection of Gothic art created during the Florentine era, mostly from the 14th century. One of the primary attractions in this room is the 'Massacre of the Innocents' by Jacopo di Cione, a truly heartbreaking but stunning masterpiece. Surrounding this piece are other notable creations by Don Silvestro, Lorenzo Monaco, and Giovanni del Biondo.
Are the Accademia Gallery Tours Worth It?
---
Yes. If you're visiting the Accademia Gallery for the first time, then a guided tour is your best option. The Accademia Gallery is one of the most iconic museums in all of Europe, attracting thousands of visitors daily. It houses an inspiring collection of paintings and sculptures, the most famous of which is Michelangelo's sculpture of David. Additionally, it contains a remarkable collection of paintings, dating back to the 13th century.
A guided tour of the gallery is the best way to make sure you have a meaningful and wholesome visit. You don't just get to explore a historic gallery, but you also learn all about each piece of art inside it. Every one of its collections has a unique story waiting to be told. Have an expert guide give you facts and stories on a detailed guided tour of the Accademia Gallery, leaving you with a more enriching experience.
Accademia Gallery Essential Information
---
Opening Hours
The Accademia Gallery is open from Tuesday to Sunday between 9:00 AM and 6:15 PM. It is closed on Mondays, and black-out dates are on 1 January, 1 May, and 25 December.
Getting There
By Bus: Bus routes 17, 23, and 20 will take you to the Piazza Di San Marco stop. From here, Accademia Gallery is just a 1-minute walk.
By Car: The closest car parks to Accademia Gallery at Garage Michelangelo, Park2Go Parcheggio Firenze, and Central Parking Firenze.
By Metro: If you're traveling by metro, the closest station to Accademia Gallery is Santa Maria Novella. From here the gallery is a 15-minute walk.
By Taxi: You can catch a local taxi which will take you straight to Accademia Gallery.
Tips for Accademia Gallery Tour
---
Wheelchair accessibility: Accademia Gallery is fully accessible to people with reduced mobility. All necessary equipment has been installed to make the entire museum wheelchair-accessible.
Storage: There is no cloakroom at the Accademia Gallery so make sure you carry small handbags only. There are, however, umbrella-holders for use just before you enter the Sala del Colosso.
Photography: Handheld cameras and cellphones are permitted to take pictures. However, the use of tripods and flash photography is not allowed.
Souvenirs: Accademia Gallery has 2 book shops - one in the Hall of Anticolosso, and one by the exit of the museum. Explore their exquisite selection of literature on your visit.
Cancellation policy: Accademia Gallery guided tour tickets cannot be rescheduled, amended, or canceled.
FAQs
---
What is the best guided tour while traveling with children?
What time do Accademia Gallery guided tours start?
Which is the best Accademia Gallery tour for budget travelers?
Can I book a private tour just for myself?
Ready to head to the Accademia Gallery?
---
Purchase discounted Accademia Gallery tickets via Headout today! Explore Accademia Gallery in a hassle-free fashion with all the need-to-know information in hand.
Fancy heading out to some other stunning Florence attractions? Take inspiration from our list of the best things to do in Florence here. Use our comprehensive Florence Travel Tips & Guide to explore the rest of Florence in a hassle-free fashion with all the need-to-know information in hand.
In Florence for a few days?
In the city for a few days and want some help charting out an itinerary? Check out our 1 day in Florence and our 3 days in Florence itineraries for inspiration.