Since its debut in December of 1964, the beloved holiday special Rudolph the Red-Nosed Reindeer continues to charm both adults and children, each and every year. Filmed in stop-motion animation by Rankin/Bass Productions, the 47-minute story of Hermey the Elf, Yukon Cornelius, the Abominable Snow Monster, Rudolph the Red-Nosed Reindeer and all the other wonderfully unique characters was an instant hit. There had only been one animated holiday film before, "Mr. Magoo's A Christmas Carol", in 1962. While Mr. Magoo's was quite successful, it's popularity reached no where near Rudolph's.
While this holiday tradition may seem incredibly familiar, you might be surprised to learn a thing or two else about it. We've made a list and checked it twice, here are 10 things you probably didn't already know about Rudolph the Red-Nosed Reindeer.
1. Rudolph was originally conceptualized for a department store campaign.
In 1939, advertising copywriter Robert L. May was asked to come up with a story for the popular department store Montgomery Ward's annual Christmas giveaway book. His story introduced Rudolph to the world and it was a huge success! Over 2.5 million copies were distributed that year.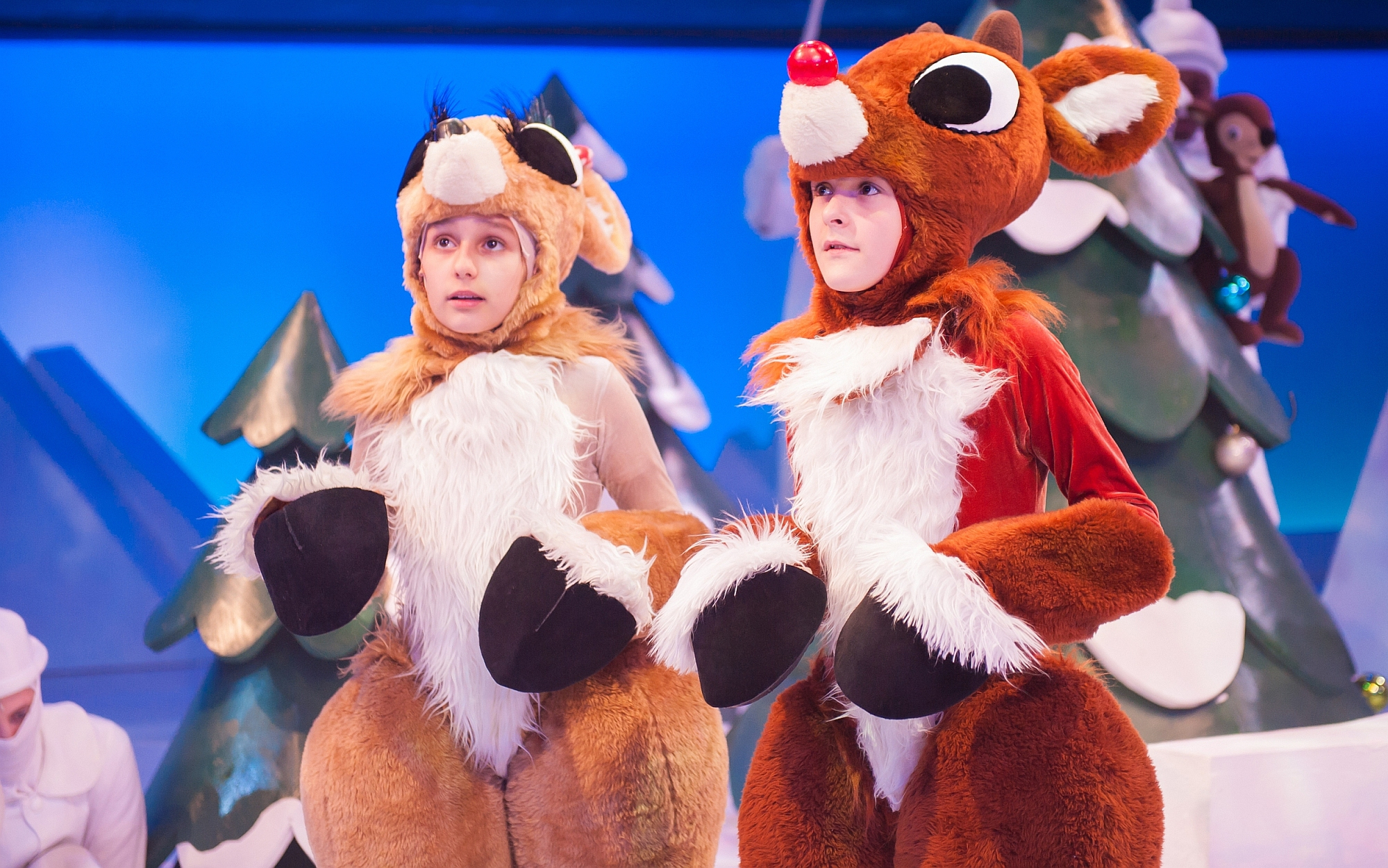 2. Most of the characters names are inspired by real people.
Hermey the Elf is named after "Herbie", screenwriter Romeo Muller's childhood friend. Rudolph's sweetheart was named "Clarice" in honor of the bride-to-be of another close friend.  
3. The real deal with misfit toy Dolly.
Over the years, people have been wondering how Dolly, a seemingly normal doll, wound up at the Island of Misfit Toys. Turns out, Dolly is depressed. According to Rankin, her depression and insecurity issues came up after being abandoned by her owner.
4. This holiday classic is an international masterpiece.
Though Rudolph made his debut in America, it was produced in various parts of the world. Rankin Bass studios operated in New York, the majority of the voice actors were from Canada, and the creation of the puppets as well as the stop-motion animation itself happened in Japan.
5. Rudolph was almost named Reginald.
May originally named the reindeer in his storybook Reginald.
6. The inspiration behind Sam.
After singer-actor Burl Ives agreed to narrate this Christmas story, producers intentionally designed the face of his character, Sam the Snowman, to look just like him. 
7. Children saved the Misfits.
The original version of the TV special showed Rudolph, Hermey the Elf, and Yukon Cornelius visit the Island of Misfit Toys and promise help – but they never returned. After dozens of children sent in angry complaints demanding the Misfit Toys be helped, a new scene was created to in which Santa and Rudolph now land on the Island to pick up the toys.
8. The original puppets are still standing.
The original puppets of Santa and young Rudolph from the 1964 production received a $4000 makeover in 2007.
9. Change in plans.
In the original script, baby Rudolph was supposed to be delivered to Donner and his wife by a stork named Gus. The sequence, however, was cut for time.
10. It's the longest running holiday special ever.
Yes – it's even been around longer than A Charlie Brown Christmas and Dr. Seuss' How the Grinch Stole Christmas. From annual reruns on television to live productions on stage, the heartwarming tradition is very much still alive and will continue to grace us for many holiday seasons to come.