Vatican City, the smallest fully-independent nation-state in the world, is a haven for art connoisseurs, history buffs, and foodies! Being the residence of the Pope, the Vatican City is perhaps one of the most important cities for Christians across the world. The famous ceiling of the Sistine Chapel in Vatican City is also another crowd-puller.
When it comes to food, Vatican City has traditional Italian cuisine that is very similar to the regional cuisine of Italy's capital city, Rome. The Vatican City is sprinkled with cafe-style eateries and pizzerias that serve delicious Italian fare such as pasta, polenta, and risotto. All the waiting, queuing, and walking in and around Vatican City is bound to make you feel happily tired and hungry. So after you are done exploring the smallest city in the world, sit back and relax at one of these popular restaurants in Vatican City.
Top 10 Restaurants In and Around Vatican City you Must Try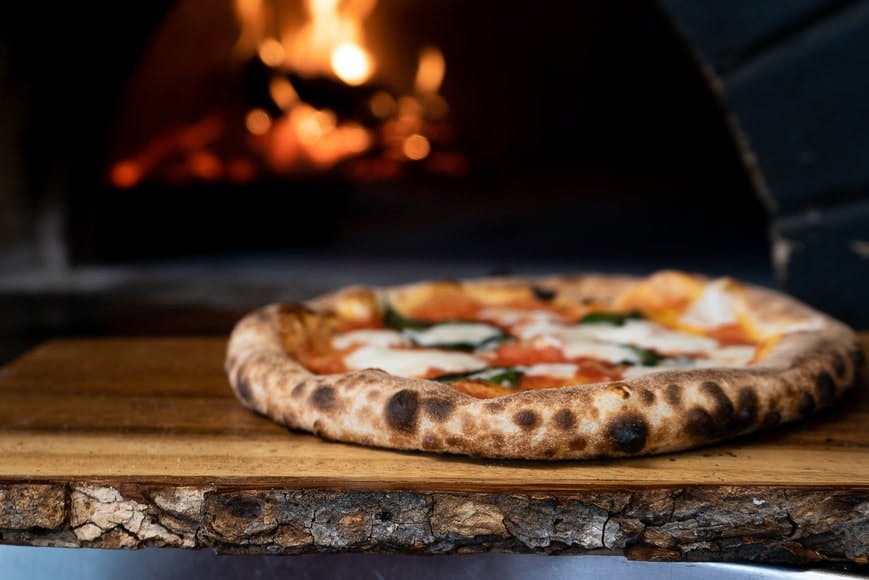 The Panificio Bonci, named after its owner Gabriele Bonci, is one of the best pizza places near Vatican City and in Rome as well. If you are looking for a great dining option where you can grab a quick bite after exploring Vatican City, the Panificio Bonci is the place to be!
Cuisines: Italian, Romana, Lazio, and Central Italian
Price for two: €30-40
Open Hours: Friday, Saturday, and Monday-8:45 AM to 8:30 PM. Tuesday to Friday-8:45 AM to 3 PM and 5 PM to 8:30 PM. Closed on Sundays.
Arancini, pizza al taglio, panini, porchetta and tiramisu
Review of Panificio Bonci
I wish i was a poet to write how delicious this pizza is. Not only the pizza the frescoes and the buns and the tiramisu and the lasagna…. Everything is simply delicious. Right now they allow only three people at a time but there are always people waiting in a queue to get in. The owners are awesome, they will suggest what to try. Simply put this is the best pizza i have had in rome.
Tre Pupazzi
Italian and Portuguese Cuisine in Vatican
The Tre Pupazzi restaurant is located in a building that dates back to 1625. With its medieval-style halls and prime location-just between the Vatican City, St. Peter's, and Castel Sant'Angelo, this restaurant is a must-try! The friendly staff and amazing service at the restaurants guarantee you a great dining experience.
Cuisines: Italian, Portuguese, and Mediterranean
Price for two: €40-60
Open Hours: Monday to Saturday-12 PM to 3 PM and 7 PM to 11 PM. Closed on Sundays.
Saltimbocca, ossobuco, abbacchio, pizza capricciosa and tartufo
Review of Tre Pupazzi
Great place to have a lovely dinner or lunch….very local, very Roman, kind staff, high quality food. The cookers are great but the most valued of the restaurant are the two waiters…very kind, very professional…TOP. We will come back definitely!! Highly recommended.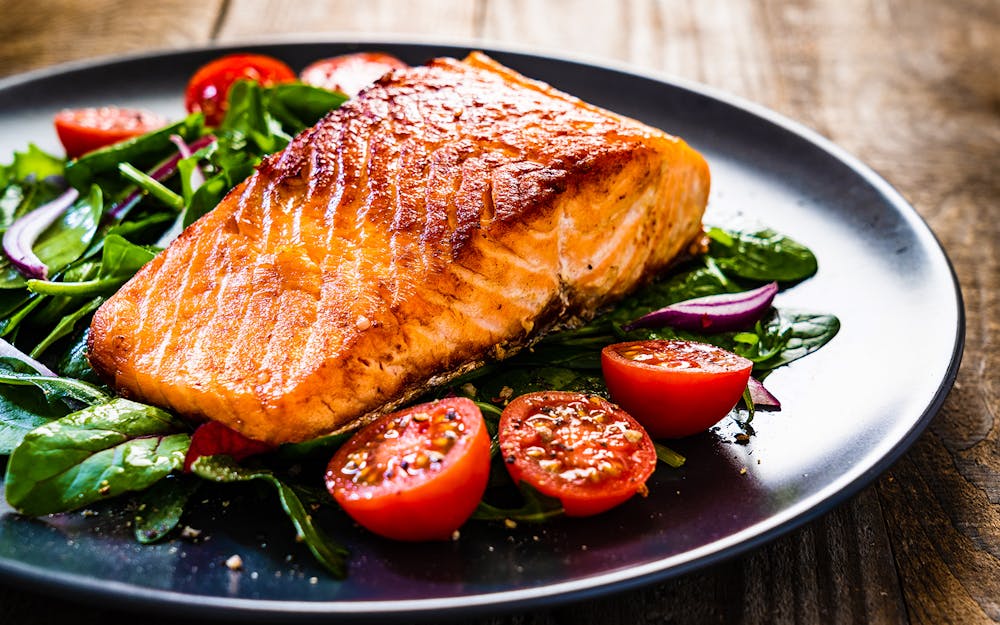 The Il Bar Sotto il Mare is a fantastic seafood restaurant near Vatican City that serves some delicious dishes. This place is a tiny joint located on Via Tunisi with an indoor and outdoor seating. Located near the entrance of the Vatican museums, at the Il Bar Sotto il Mare, you can expect quick service, good prices, and delicious dishes. Be it breakfast, lunch, or dinner, the restaurant has got you covered!
Cuisines: Seafood
Price for two: €40-50
Open Hours: Monday to Sunday-12:30 PM to 3 PM and 7:30 PM-11 PM
King prawns, clams, oysters, lobster pasta, and crab pasta
Review of Il Bar Sotto il Mare
If I could give this place another star I would! Il Bar Sotto Il Mare was a short walk from our Airbnb. My boyfriend was craving seafood and stumbled upon this place. We went for a late-night dinner close to 10PM and they happily seated us. The portions were huge for the prices and it was quality tasting food. I ordered the seafood ravioli with cream sauce and my boyfriend got the seafood pasta. They both tasted divine! Our server recommended the fish with pureed beans and it was perfectly cooked and flavorful. I would highly recommend stopping at Il Bar Sotto Il Mare for an amazing dining experience!
La Zanzara
Traditional Italian and French Restaurant
The La Zanzara restaurant is one of the most popular restaurants near Vatican City. Staying true to its roots, the restaurant churns out delicious and authentic pastas, salads and cocktails that taste as good as they look. Owing to its popularity, we recommend that you make reservations at La Zanzara to avoid waiting outside.
Cuisines: Italian and international
Price for two: €36-50
Open Hours: Monday to Sunday-12 PM to 1 AM
Eggplant parmigiano, selection of meats, amatriciana pasta, cacio e pepe pasta and porcini crème brûlèe
Review of La Zanzara
The energy in this restaurant was upscale and friendly. I had reservations for dinner on a Friday night and I recommend making them because there was a waiting period. I was seated at a quaint table facing the bar and the service from the staff was consistent and timely. I ordered house made cod stuffed gnocchi with clams and an Italian 75. The portion was spot on and the flavors were delicious and elevated. My beverage, the Italian 75, was a great pair with my meal. Our waiter, Sergio, was fantastic and very knowledgeable with the entire menu. I love this area of Rome and will be returning to this establishment.
Sign up for our monthly newsletter
Your dose of travel fix - from hacks and deals to travel tips and everything in between, delivered monthly to your inbox
Please enter a valid email
Unsubscribe anytime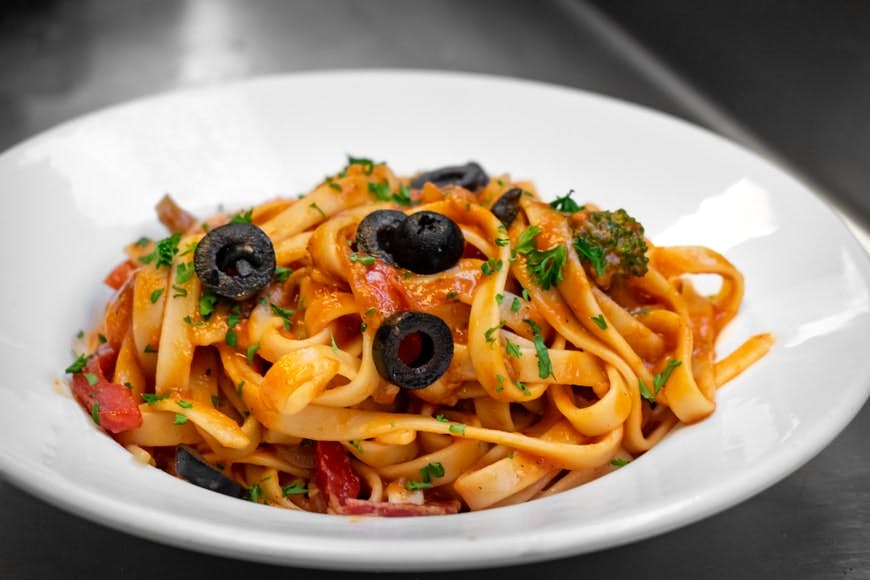 If you are looking for a truly authentic dining experience, then check out the Trattoria Vaticano Giggi. The restaurant is a reflection of its owner 'Giggi' who was born and raised in Rome where he got the opportunity to participate in films and meet some of the important icons of Italy. His restaurant brings traditional Roman cuisine to the table at unbeatable prices. His enthusiasm for what he does is contagious and makes every dining experience a genuine one.
Cuisines: Italian, Mediterranean, and Romana
Price for two: €30-50
Open Hours: Monday to Saturday- 9 AM to 3:30 PM and 6:30 PM-10:30 PM. Sundays-9 AM-3:30 PM
Bruschetta, pasta Carbonara, cherry dessert, lasagna and tiramisu
Review of Trattoria Vaticano Giggi
Authentic Roman cuisine family run restaurant this is my fifth time here I bring all my family when they visit Rome. The food is delicious, well priced, the restaurant is family run with lots of local history. Can't recommend it enough. Also fantastic Tiramisu and I'm not even a dessert person.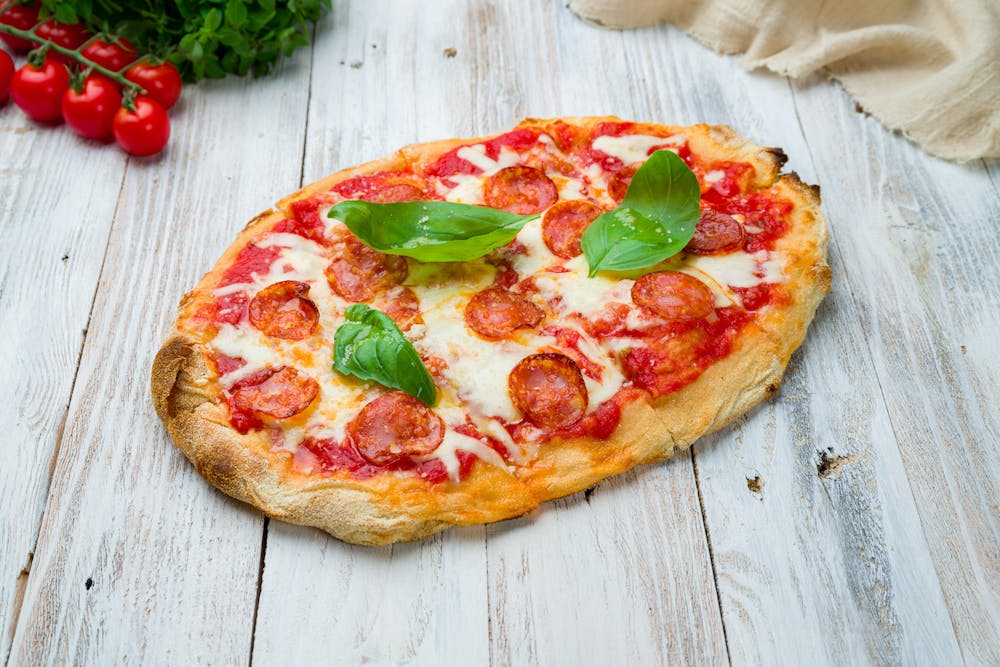 The La Soffitta Renovatio restaurant is a family-run restaurant that has been owned by the Di Michele family since the early 1900s. Despite changing its locations in and around Rome, the restaurant has always remained true to its roots. Nestled in the heart of St Peter's Square, this Abruzzese eatery seamlessly combines traditional food with modern fare that has evolved over time.
Cuisines: Italian, Pizza, and Seafood
Price for two: €40-50
Open Hours: Monday to Saturday-11 AM to 11:30 PM. Sundays-11:30 AM to 11:30 PM.
Spaghetti with clams, zucchini flowers, chickpea, and chestnut soup, Roman-style braised oxtail, and duchess di parma pizza
Review of La Soffitta Renovatio
Absolutely my favourite Gluten Free restaurant choice during my stay in Rome. Excellent gluten free food, great choice for pizzas, pastas and amazing deserts. The staff was very friendly and welcoming. Tho, can get quite busy due to it's popularity, sometimes had to wait to get a table. Highly recommend and will go again when back in Rome.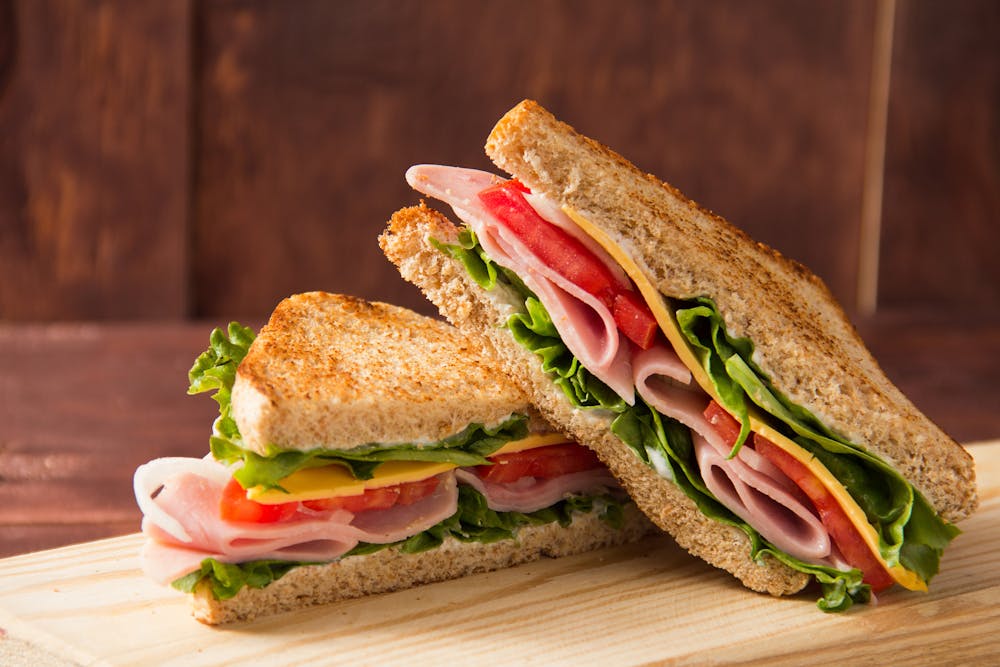 Bored of eating pizza and pasta every day? Try Duecento Gradi, a sandwich shop near Vatican City that is known for making the tastiest sandwiches with a unique combination of fillings. The trendy sandwich shop is a favorite amongst the locals and is worth trying, especially if you are looking for innovative and creative food.
Cuisines: Italian
Price for two: €8-12
Open Hours: Campo di' fiori, cavour, cornelia, malatesta and mastai
Campo di' fiori, cavour, cornelia, malatesta and mastai
Review of Duecento Gradi
My favorite spot in Rome! No lie: we came back to Rome specifically to eat, and to eat here! My favorite is the Cornelia, but it's worth trying a few different ones here. Everything is super fresh, the bread is so crispy and just heavenly delicious! Also super fair prices for Rome!
La Pergola
Exceptional Fine Dining Experience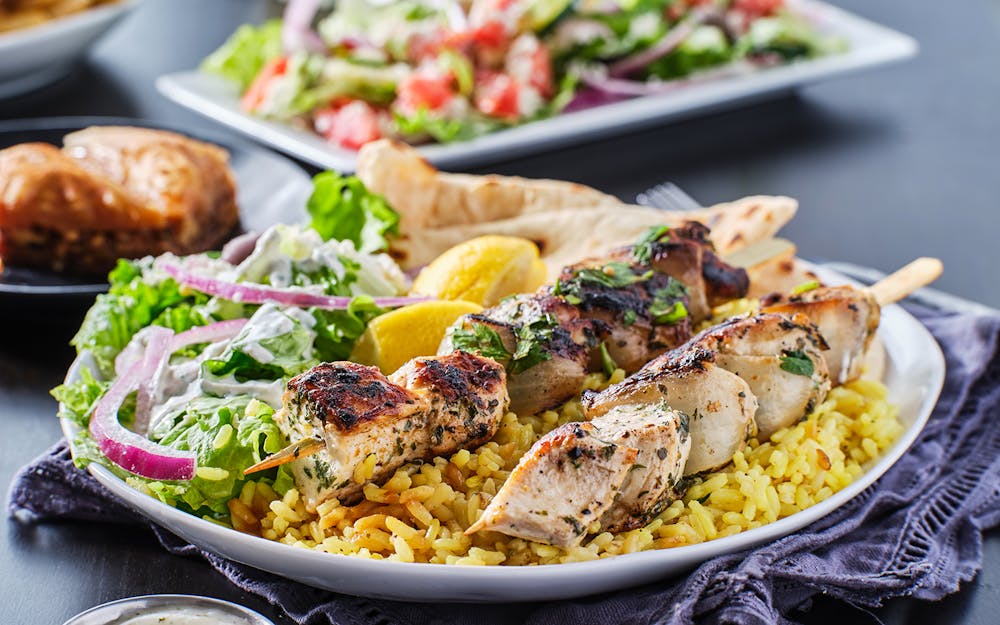 La Pergola is an institution in Italian dining. The 3-Michelin-starred restaurant is the most expensive and the best restaurant near the Vatican. Perfect for a fancy night out or a special occasion, La Pergola promises you one of the best meals you'll ever have in Rome! Dress well, bring an appetite and your checkbook-and you are good to go.
Cuisines: Italian, Seafood, and Mediterranean
Price for two: €90-100
Open Hours: Tuesday to Saturday-7:30 PM to 11:30 PM. Closed on Sundays and Mondays.
Fagotelli "La Pergola," tangerine jelly, artichoke textures, fennel risotto with scallops, and duck foie gras
Review of La Pergola
Best restaurant in Rome! deserving of three-star Michelin star. The food was beyond delicious, fun and creative. It was a great balance between the taste of fresh ingredients as well as the richness of the food. Staff was attentive and friendly. The ambience was romantic and luxurious. Gorgeous view of the eternal city as you drink and dine at the Finest restaurant in all of Rome!
L'Isola della Pizza
Premium wood fired pizzas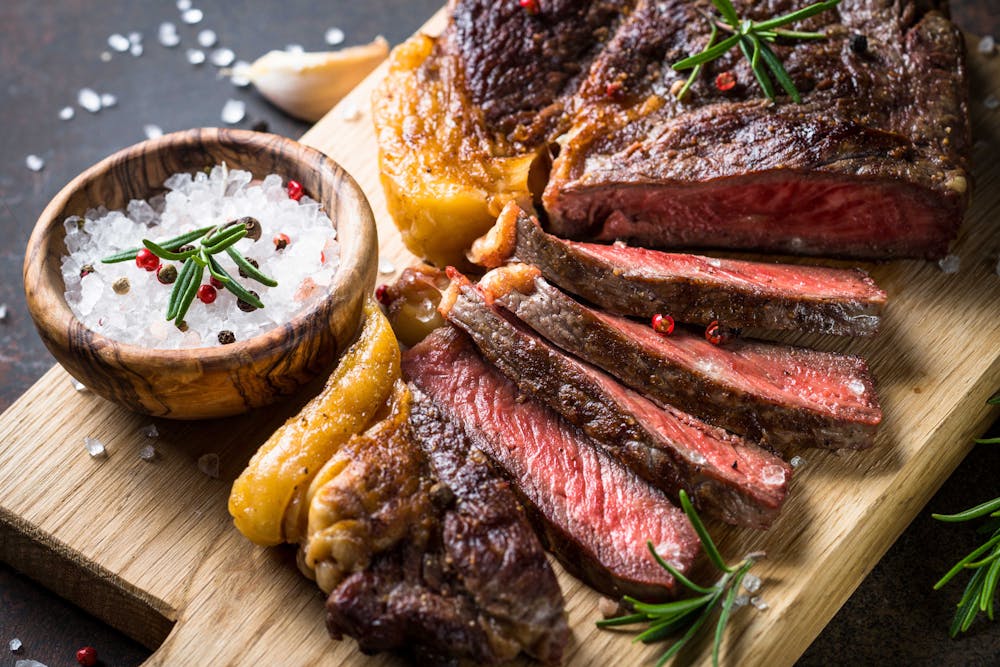 Founded in 1985, the L'Isola della Pizza is another popular family-run eatery in Rome. The restaurant started as a small-scale pizzeria and has now grown to include delicious pasta and meat dishes. The pizza dough at L'Isola della Pizza is left to rise for 48 hours and then baked in an oak wood oven so you can imagine how sumptuous their pizzas will be.
Cuisines: Italian, Steakhouse, and Pizza
Price for two: €40-50
Open Hours: Sunday, Monday, Tuesday, Thursday, Friday, and Saturday-12:30 PM to 3 PM and 7:30 PM-12 AM. Closed on Wednesdays.
Pizza Gigante "Isola", ortolana pizza, Danish beef, panna cotta "Isola" and mousse al cioccolato "Isola"
Review of L'Isola della Pizza
This place is crazy good. Been here twice in one week and it's really worth it. Had the steak and mushrooms. Excellent!! The first night had the gnocchi the first night. But will highly recommend Zucchini blossoms.
Il Sorpasso
Local bistro serving pasta and salads
If you are coming from St. Peter's Basilica, then the closest eatery for you would be Il Sorpasso. With its casual atmosphere, amazing ambiance, and tasty food, Il Sorpasso is a genuine restaurant that promises you a good and reasonably-priced meal that will leave your tummy feeling very happy. The high-quality food and their presentation at Il Sorpasso can give any fancy restaurant in Rome a run for its money.
Cuisines: Italian
Price for two: €60-80
Opening Hours: Monday to Friday-9 AM to 1 AM. Saturdays-9:30 AM to 1 AM. Closed on Sundays.
Fettuccine with pumpkin, orecchiette pasta with broccoli and Italian sausage, chicken salad, meatball sandwich, and zabaione "alla nonna"
Review of Il Sorpasso
Lunch. Wonderful place!!! We went in the lunch time, there was good choice of everything we wanted: special pasta from today, big mix of Italian ham and cheese. Very tasty wine. Polite and friendly personal. Stylish interior and atmosphere! Highly recommend!!!! Price for two was 78€ with drinks: cocktails, glass of wine each, water.
Some popular dining options in and around Vatican City include Panificio Bonci, La Zanzara, and Tre Pupazzi.
It is a good idea to make a reservation at the restaurants near Vatican City to avoid waiting times and queues.
La Pergola is the only Michelin-starred restaurant in Rome. The restaurant has been awarded 3 Michelin stars and if you want to have a meal, we recommend that you reserve a table in advance.
There is no dress code for dining at restaurants near Vatican City. However, if you are visiting a Michelin-starred restaurant such as La Pergola, it'll be nice if you dress well.
Not really. The price varies according to the restaurant you choose. For example, if you choose to go to Duecento Gradi, you can enjoy a delicious meal for €8-12, but if you go to a fancy restaurant such as La Pergola, you'll end up spending around €90-100.
Recommended Vatican City Experiences
Best Vatican City Restaurants