The planet is aging by the minute. This realization has been around in people's minds for decades but only recently has the idea of sustainability begun to slip into the nooks and crannies of societal practices. When implemented globally, sustainable practices have the potential to stem the deterioration of global resources. This is why sustainable tourist destinations are the future. Sustainable tourism addresses the demands of visitors, the industry, the environment, and host communities while taking full account of current and future economic, social, and environmental repercussions.
Primary transit to the general site, local transit, lodging, entertainment, recreation, food, and shopping are all examples of activities that could potentially accommodate sustainable tourism practices. There is now widespread agreement that tourist development should be long-term. As one of the world's most significant and fastest-growing sectors, tourism will continue to put a strain on existing biologically diverse environments and indigenous traditions, which are frequently exploited to sustain mass tourism. As such, sustainable tourist attractions like Vena Cava, Byron Bay Solar Train, Dive Azores, Jewel Changi, Table Mountain Cableway, and Climate Museum are the way to go. Read on to find out more about some of the foremost sustainable tourist attractions around the world.
16 Sustainable Tourist Experiences & Destinations Around The World
---
1. Table Mountain Cableway, South Africa
Ticket prices

: from 50ZAR


Best time to visit

: March to May and September to November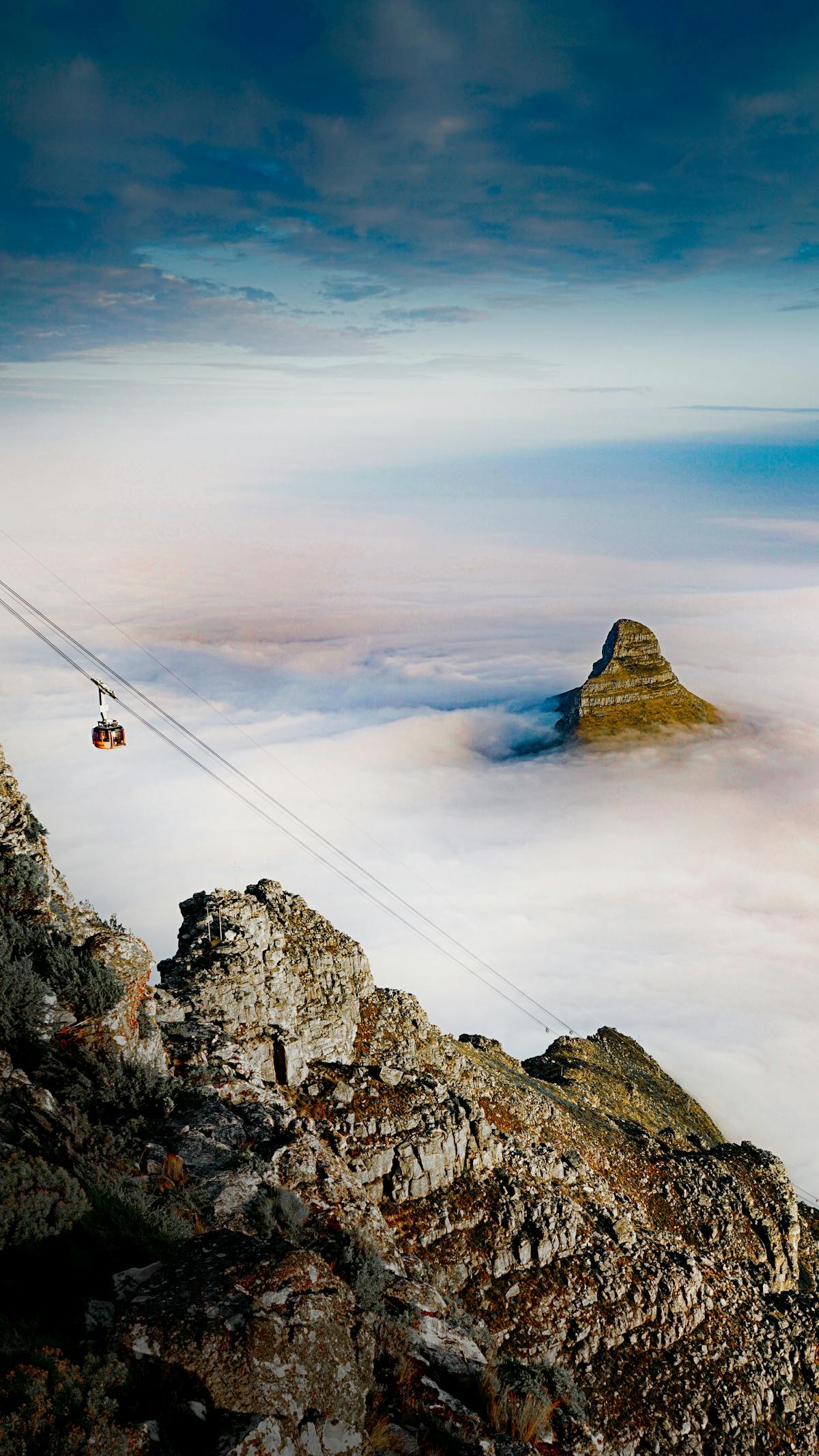 The sustainable Table Mountain Cableway is the way to go if you want to reach the 1086m-high pinnacle of Table Mountain without breaking a sweat. The views from both the revolving vehicle and the summit are spectacular. The cable cars run every 10 to 20 minutes. The entire operation has adopted numerous initiatives to stay true to its sustainable and responsible path. Table Mountain Cableway Company takes part in biodiversity conservation drives. It uses compostable crockeries, practices recycling, and is water-wise ints operation. Table Mountain Cableway has been carbon neutral since 2016. It aims to dramatically cut down its waste generation year on year despite its increasing popularity.
2. Copenhill, Denmark
Ticket prices

: free entry


Best time to visit

: May to August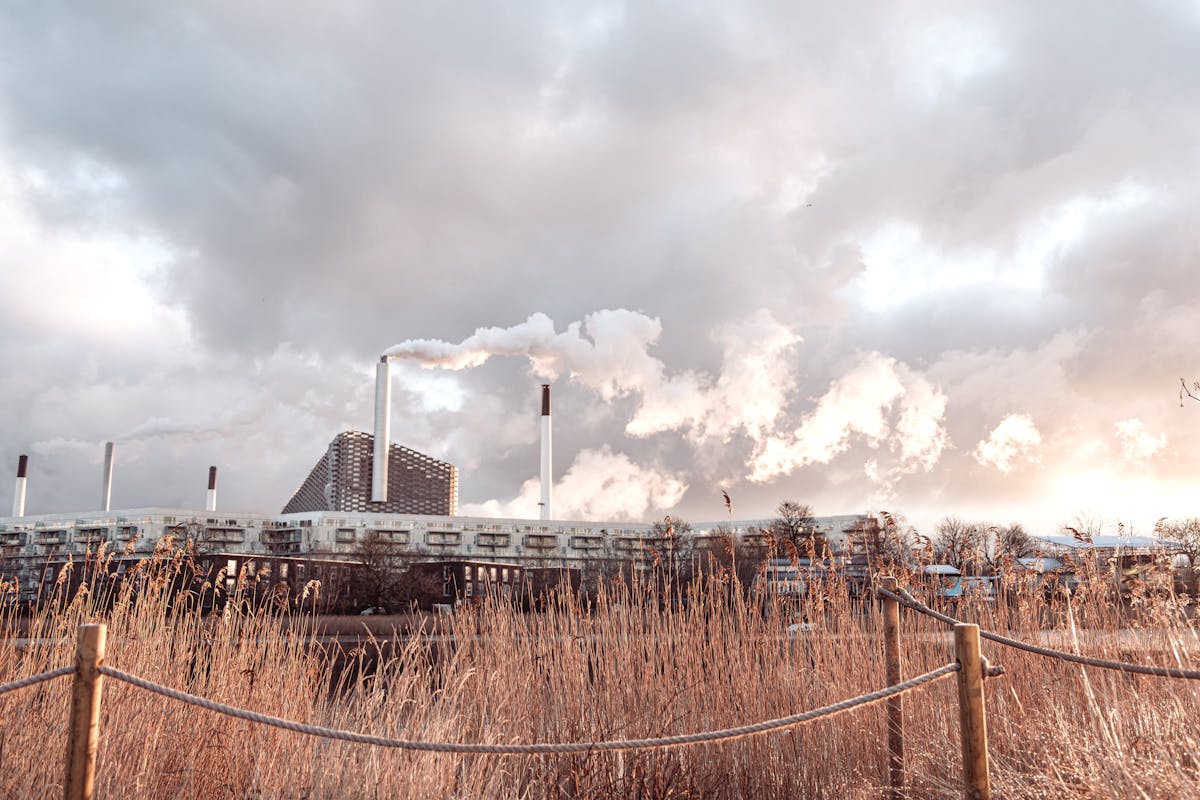 Copenhagen's finest innovation in sustainability, architecture and tourism is the newly inaugurated CopenHill. CopenHill, which is partly a green power plant and partly a ski slope, draws over 300,000 tourists per year mainly owing to its landscape and the general novelty of the idea. The hybrid plant beneath CopenHill heats 60,000 homes and supplies energy to over 30,000 others. The incineration is practically pollution-free thanks to cutting-edge catalytic filtration. CopenHill, according to architect Bjarke Ingels, is not just the world's cleanest waste-to-energy power plant. It serves as a model for other communities, demonstrating that a sustainable city is not only better for the environment but also better for its residents' lives.
3. Eden Project, UK
Ticket prices

: from 24.5 GBP


Best time to visit

: March to June and September to November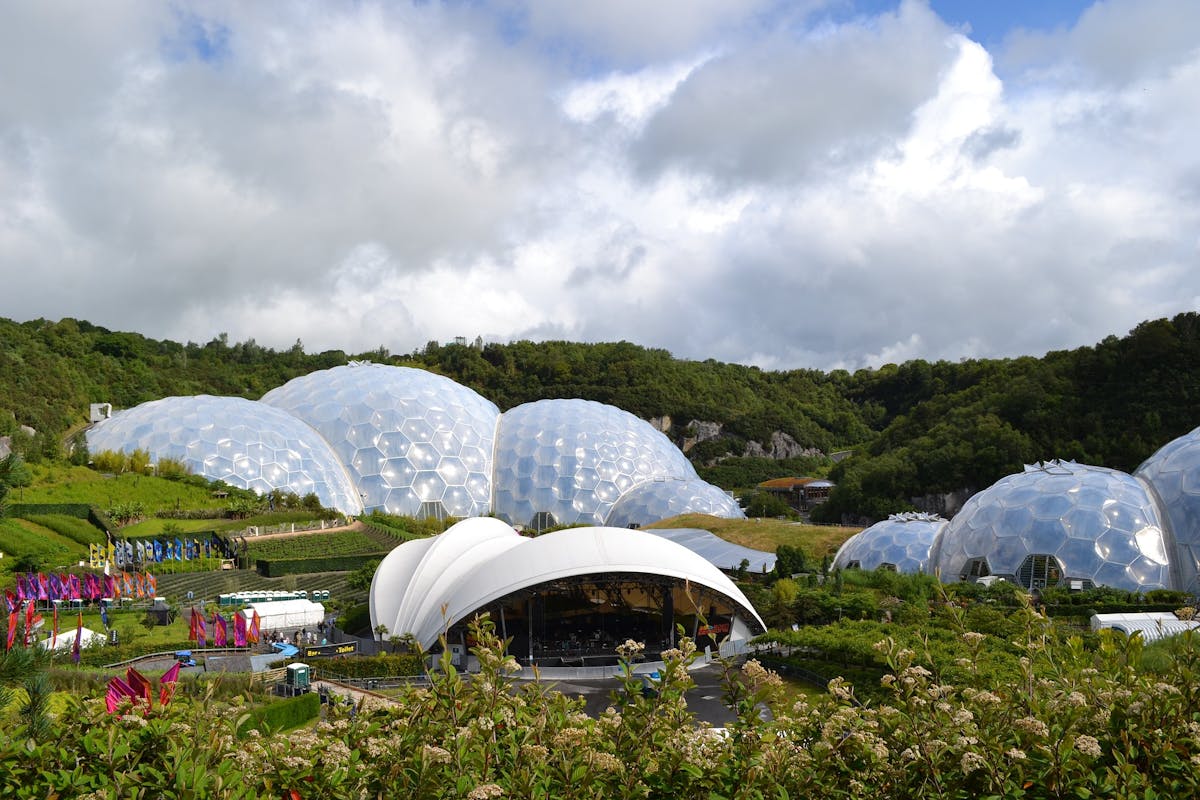 The Eden Project's massive hemispherical greenhouses, which resemble a cross between a lunar landing station and a James Bond villain's lair, have become a symbol of Cornwall's renaissance. Eden's glass-domed "biomes" created in an abandoned clay pit near St Austell, reproduce major world climate systems in microcosm, from the Amazon rainforest's lush rainforests with stinking rafflesia flowers and banana trees to the Mediterranean's olive trees, lemon orchards, and colorful flowers. Cornish plants, local wildflowers, and flora from South Africa and South Korea are among the plants in the exterior gardens. The Eden Project, which opened at the turn of the 21st century and is now considered one of Britain's modern architectural wonders, strives to examine environmental and conservation challenges and indicate the way to a cleaner, greener future for us all.
4. Jewel Changi, Singapore
Ticket prices

: from S$4.5


Best time to visit

: February to April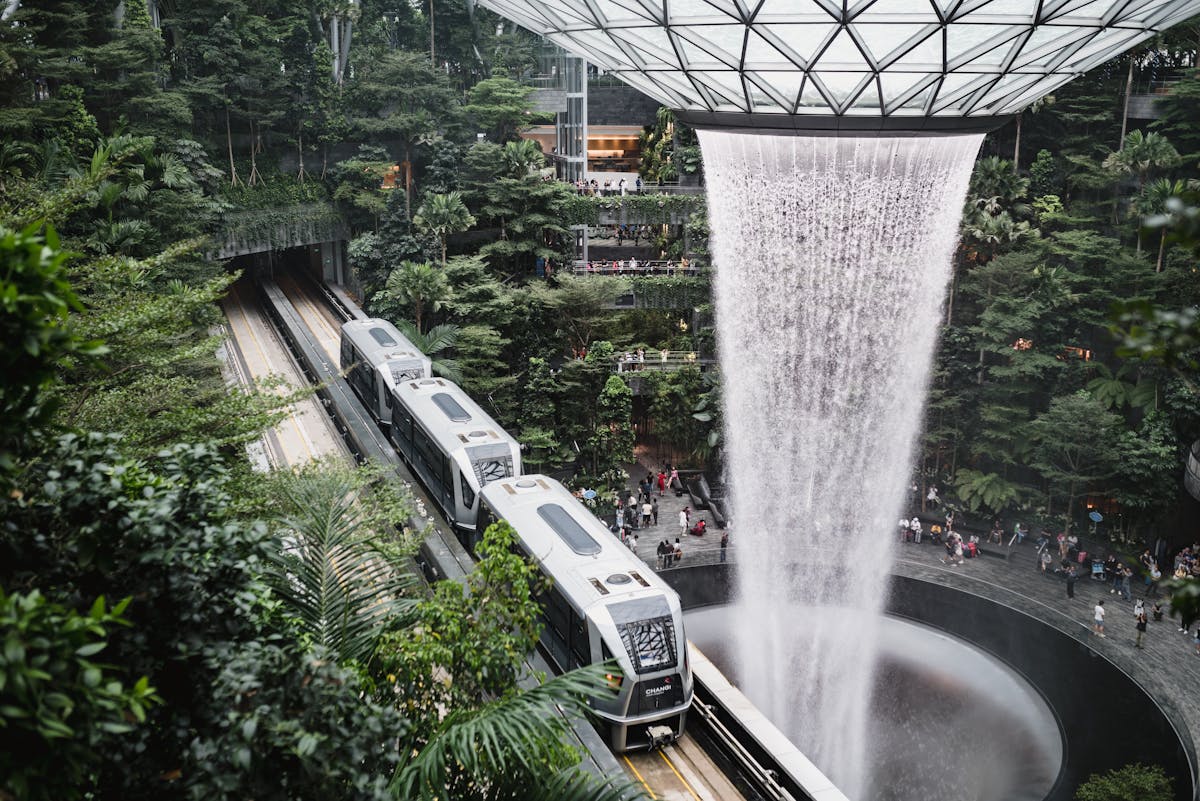 Singapore's urban garden game was stepped up in 2019 with an airport terminal that you would never want to leave. Jewel at Changi is a green oasis with a hedge labyrinth, a canopy bridge, and the world's highest indoor waterfall, thanks to cutting-edge sustainable technology. At Jewel Changi, energy and emissions management includes maintaining the highest levels of air quality at the airport and providing appropriate climate protection. Jewel at Changi is in line with Singapore's water security objectives, which include a change to more weather-resistant national taps. Changi Airport is a crucial infrastructure component that influences Singapore's economic development. Through worker volunteerism, corporate philanthropy, and stakeholder relationships, Jewel at Changi gives back to the communities in a variety of ways, thus rounding off its efforts towards sustainable tourism.
Recommended Jewel Changi Tickets
5. Tij Observatory, Netherlands
Ticket prices

: free entry


Best time to visit

: March to June and September to November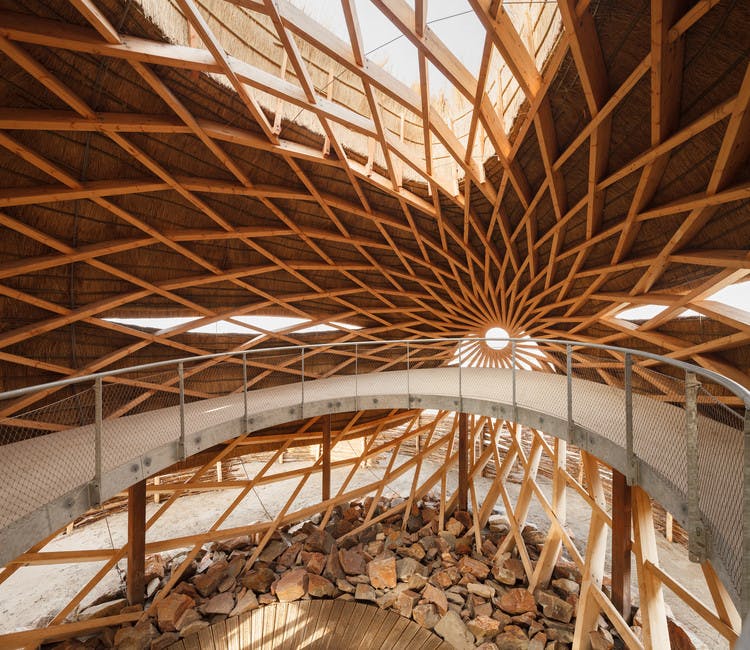 Tij Observatory, modeled after a tern's egg, is a spectacular public birdwatching observatory in the Scheelhoek Nature Reserve in Stellendam, the Netherlands, meant to be as gentle on the environment as possible. The observatory, which is made of sustainable wood and coated in thatched reeds, is approached through a tunnel made of recycled bulkheads to minimize bird disturbance. In the Netherlands, Tij Observatory protects around 100,000 hectares of land. They are dedicated to the Netherlands' remaining natural resources as well as the new natural resources that will emerge in the future. Tij Observatory loves to take things a step further, therefore it works not just in the places it manages, but also in ways that are appropriate for today's Netherlands. Tij Observatory calls on all Dutch people to work together to produce, care for, and conserve new nature.
6. Climate Museum, USA
Ticket prices

: pay as you wish


Best time to visit

: All around the year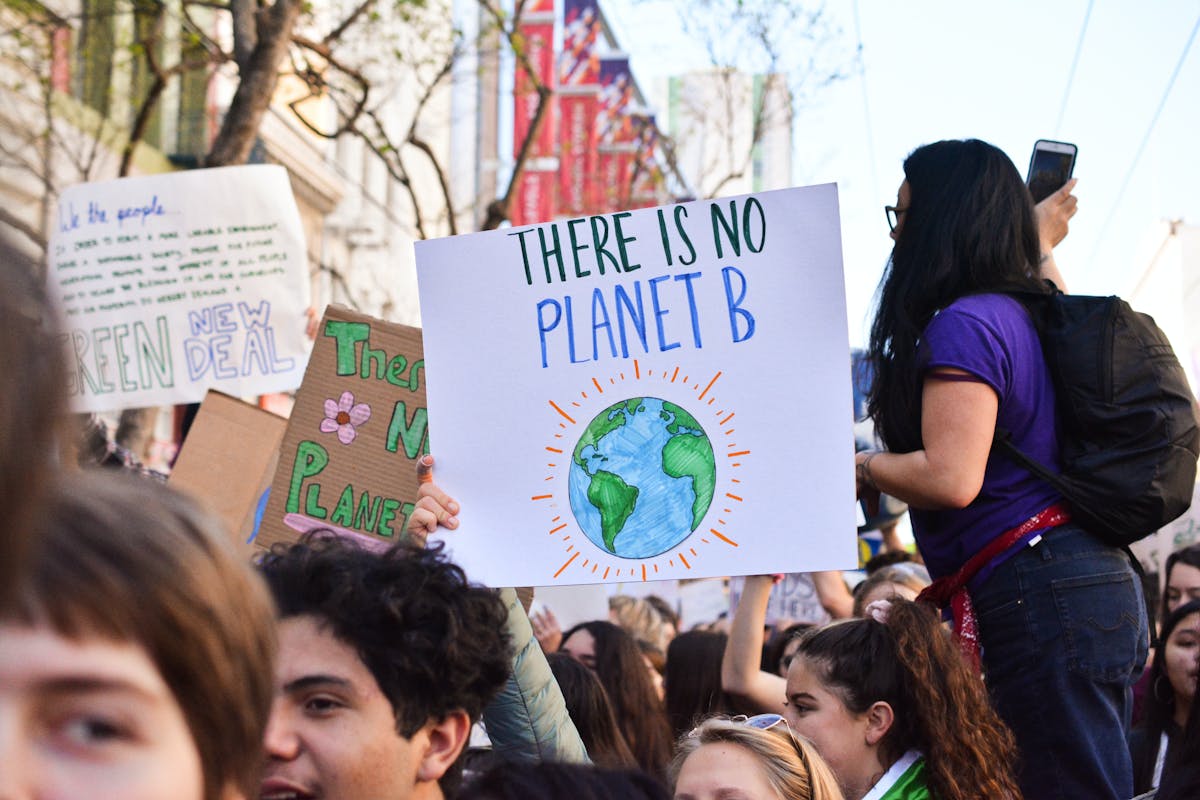 Since 2017, the Climate Museum in New York has amassed a devoted following thanks to its unique public exhibitions and events held throughout the city. Climate Signals was one of the organization's achievements. When it became possible to visit the Climate Museum from the comfort of one's own home, it marked a watershed moment. You can now explore prior programming on their YouTube channel, read the latest from staff members on their blog, volunteer online, and take action through Climate Art for Congress and Climate Ambassador Cards. The Climate Museum is fostering a climate-action culture by bringing people from all walks of life into the discussion and fostering a sense of belonging around just solutions. The Climate Museum builds on museums' appeal and trust by bringing people together to learn about solutions and join the fight for a better future, while also giving different channels into community involvement.
7. Ocean Atlas, Bahamas
Ticket prices

: Snorkeling/Scuba cost


Best time to visit

: November to February


Jason deCaires Taylor, a British sculptor and environmental campaigner, is known for his bizarre underwater sculptures that function as artificial reefs. Ocean Atlas, a 60-plus-ton sculpture in Nassau that depicts a little girl supporting the water's ceiling, much like the fabled Greek Titan who bore the load of the skies, is meant to reflect the environmental weight we are asking future generations to bear. Ocean Atlas, built with pH-neutral materials, offers an artificial reef for marine life to colonize and inhabit while diverting tourists away from over-exploited natural reef areas. It has attracted international media attention, which has drawn attention to a long-running oil leak from a power station refinery a few miles up the coast that has been damaging the marine environment for years.
8. The Sauna in Frihamnen, Sweden
Ticket prices

: free entry


Best time to visit

: June to August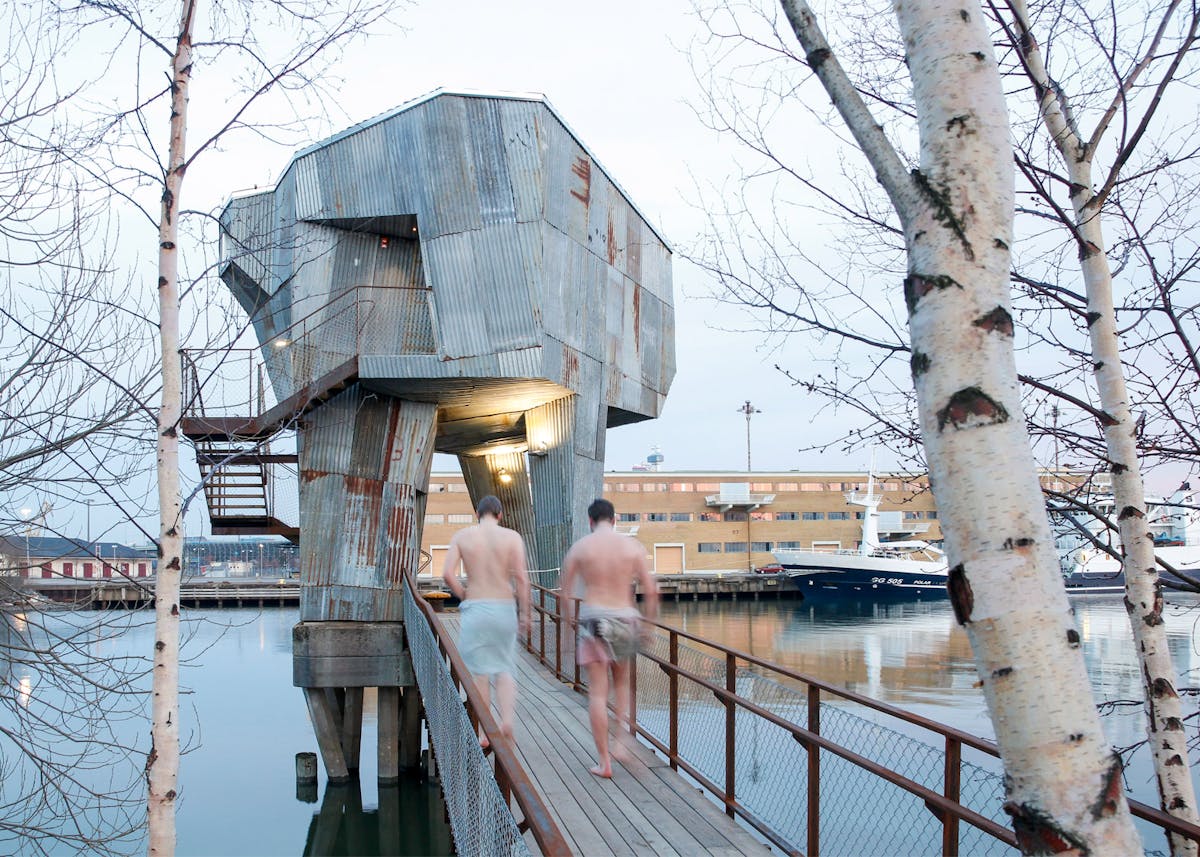 The Sauna in Frihamnen was built entirely from recycled materials as part of the continuous regeneration of the Gothenburg port area into an ultra-sustainable leisure destination. The sauna was designed by the German architectural company Raumlabor Berlin and is made up largely of recycled materials. The rusted steel outside of the sauna is entirely made of recycled materials, while the changing room walls are made of 12,000 recycled glass bottles. It represents how the lvstranden development company intends to develop the Gothenburg RiverCity in the future: sustainably, making the river accessible to all, and gradually allowing new places to emerge in participation and dialogue with Gothenburg residents, all while maintaining high standards of quality. The Kasper Salin Prize for greatest Swedish construction has been proposed for the free public sauna in Frihamnen, Gothenburg's harbor.
Sign up for our monthly newsletter
Your dose of travel fix - from hacks and deals to travel tips and everything in between, delivered monthly to your inbox
Please enter a valid email
Unsubscribe anytime
9. Byron Bay Solar Train, Australia
Ticket prices

: 30 AUD


Best time to visit

: February, March, September, and October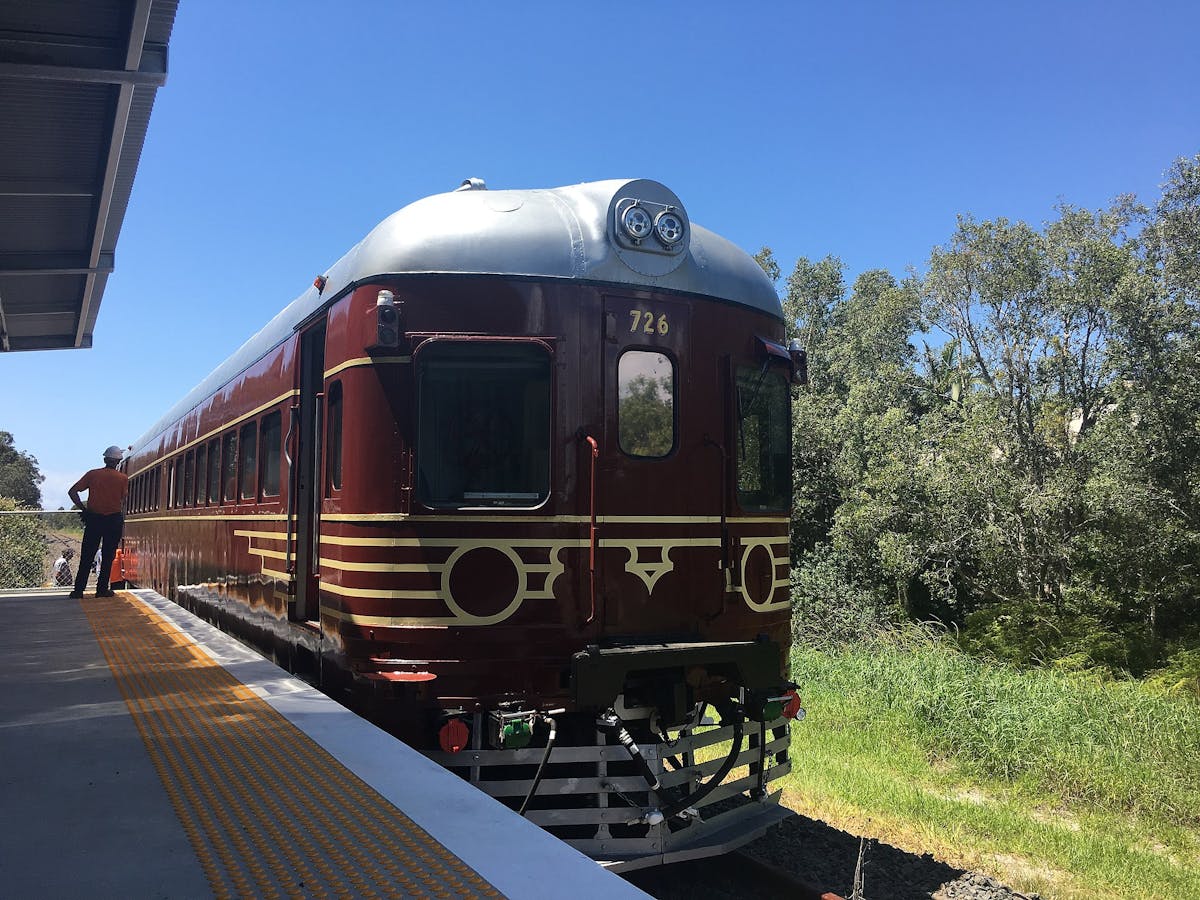 The world's first solar-powered train made its inaugural ride over a picturesque 3km section of disused rail line in 2017, connecting the heart of surf resort Byron Bay to a thriving arts estate. On the wonderfully rebuilt historical train, fares are collected by a conductor instead of ticket machines. To provide a legacy rail service linking two significant Byron Bay centers, the Byron Bay Railroad Company has restored a derelict heritage train, rebuilt three kilometers of the railway line, a bridge, and conserved a stretch of an out-of-service rail route. The train is entirely powered by solar energy. The train is powered by 23% of the energy generated by solar panels on the railway shed roof feeding the onboard batteries, while the rest 77 percent is supplied into the grid via green energy provider Enova to power the local neighborhood. The train also has regenerative braking, which uses the train's braking force to charge the batteries as it slows down.
10. Azurmendi, Spain
Ticket prices

: entry is free, prior reservation is required


Best time to visit

: March to May and September to November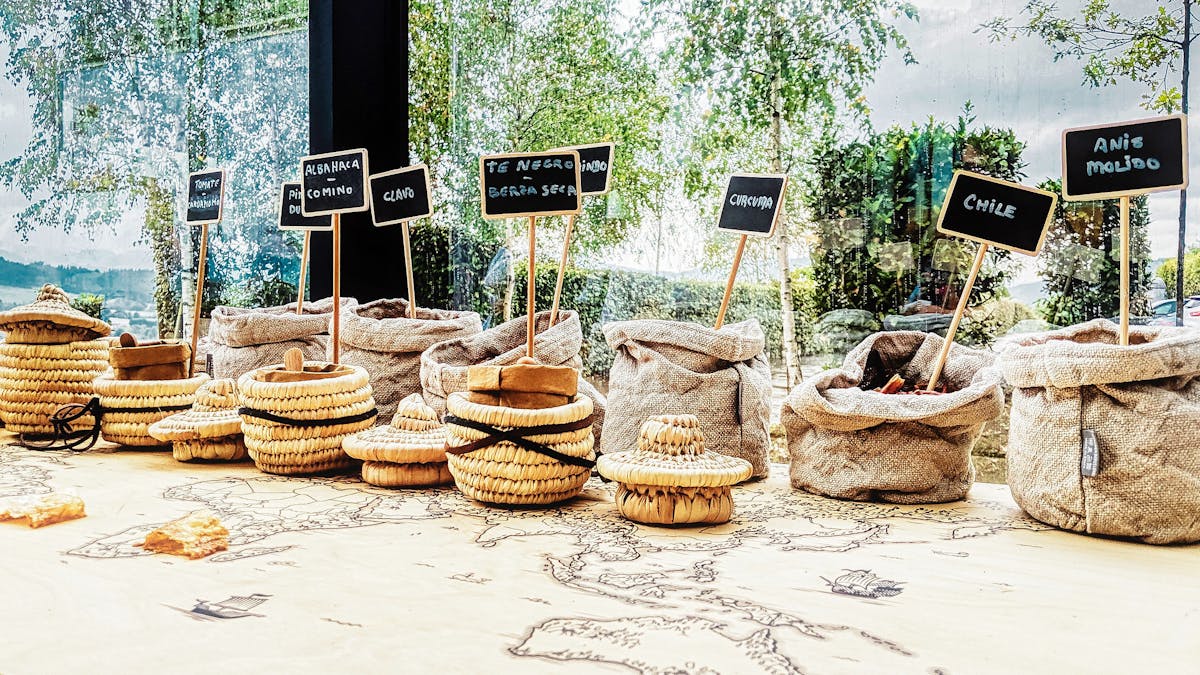 Azurmendi, a three-Michelin-star restaurant near Bilbao, has twice won the World's 50 Best Restaurants' sustainable restaurant accolade, proving that sustainability is fashionable. Visitors can see the on-site greenhouses and vegetable fields that supply the innovative cuisine, which is powered by solar and geothermal energy. Azurmendi is a remarkable bioclimatic building located in Larrabetzu and built into the side of a hill planted with native grapes. It is also a location that is linked to the natural environment around it, where sustainable development is coupled with cuisine as a legacy and a right of future generations. The restaurant's attempts to integrate sustainable development principles into its operations have paid off. The ratio was 84 percent in 2014, and it reached 92.33 percent in 2018.
11. Wunderland Kalkar, Germany
Ticket prices

: from 39.50 EUR


Best time to visit

: June to August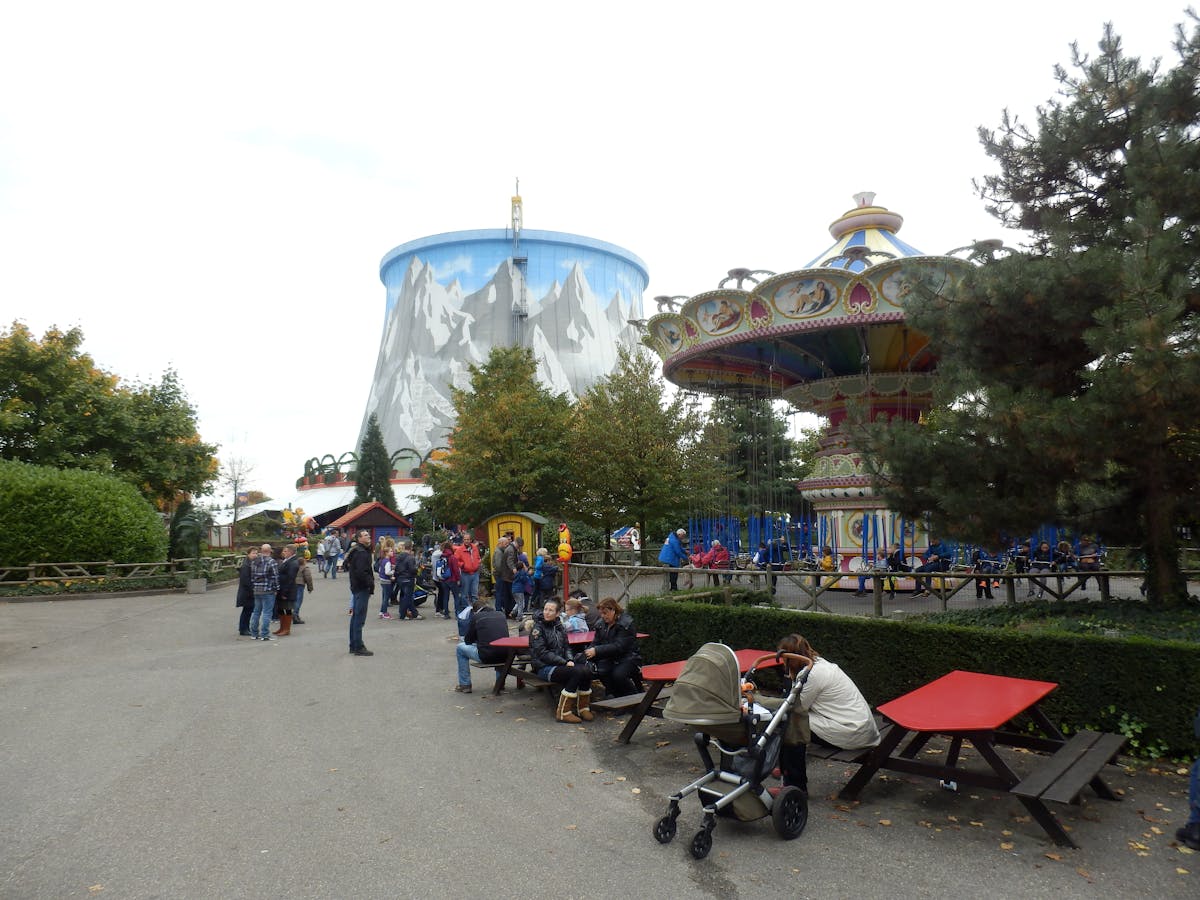 Following the Chernobyl accident in 1986, German authorities opted not to start up a new multibillion-euro nuclear plant near the Dutch border. It wasn't, however, a total loss. The site was turned into Wunderland Kalkar, an entertainment park with a swing ride inside the reactor's cooling tower, in the 1990s. Wunderland Kalkar arose from the decommissioned "Schneller Brüter" nuclear power station. Hennie van der Most, a Dutchman, purchased the nuclear power station in 1995 and converted it into a hotel, meeting center, and leisure facility. Wunderland Kalkar is located just across the border between Arnhem and Nijmegen, amidst wonderfully planted gardens and ponds. The repurposing of a nuclear power plant into something that has a positive impact on the environment is a testament to the current generation's commitment to sustainability.
12. Vena Cava, Mexico
Ticket prices

: entry is free, prior reservation is required


Best time to visit

: November to February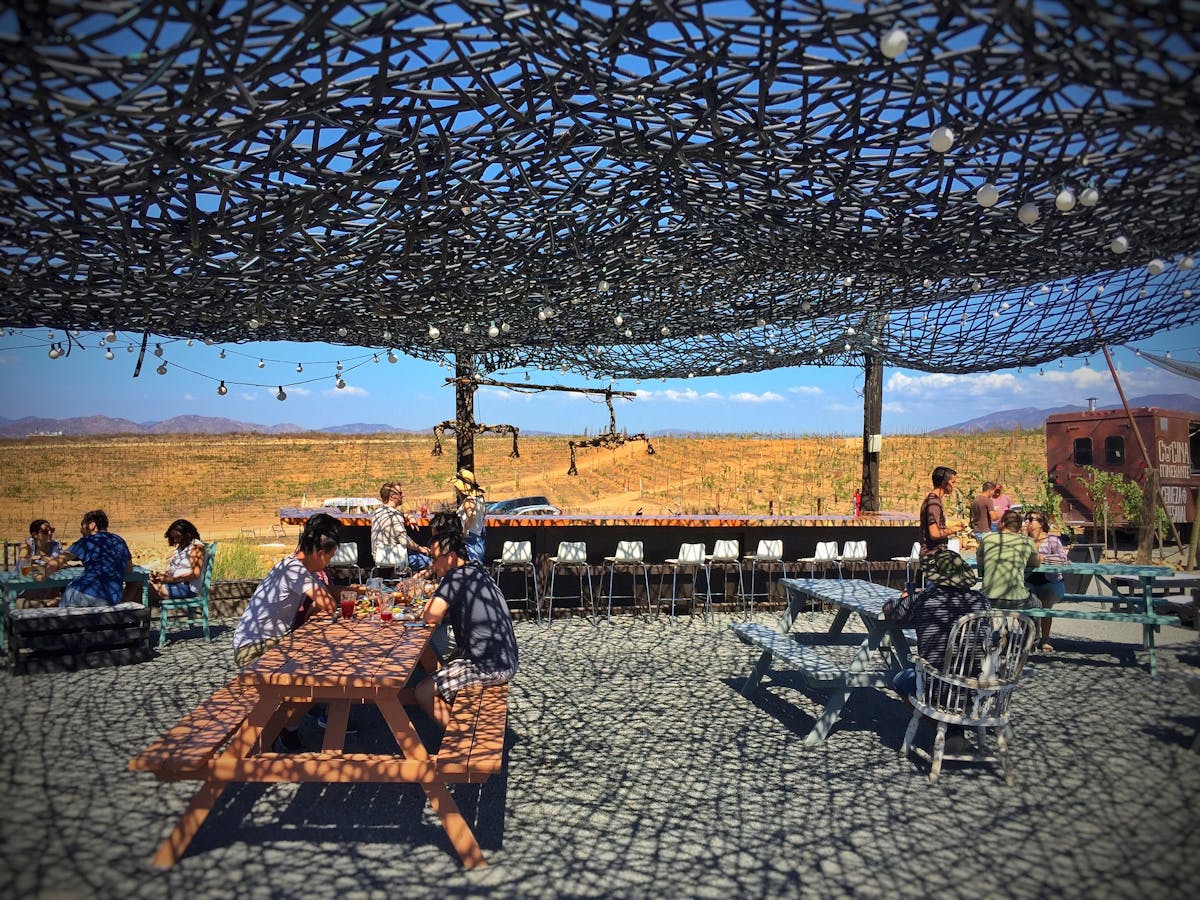 Vena Cava bills itself as Mexico's trendiest vineyard, and it is hard to disagree when you see this all-organic Baja winery, which was built from recovered fishing boats and other repurposed materials. Even better, tastings are available every day of the week at its basement door. Phil and Eileen Gregory's appreciation for nature, the reuse of materials, and sustainability in their activities at La Villa del Valle are a personal vision and lifestyle that they enjoy sharing with their guests. The winery is situated in the center of the Guadalupe Valley, amongst a dramatic mountainous backdrop. The soil is rich in minerals, and there is a wonderful microclimate in this area, with warm days predominating and mild mornings and afternoons that receive the sea air and protect the vineyard from the cold, creating an ideal setting for grape growth and development.
13. Galapagos National Park, Ecuador
Ticket prices

: dependant on licensed operator's cost


Best time to visit

: December to May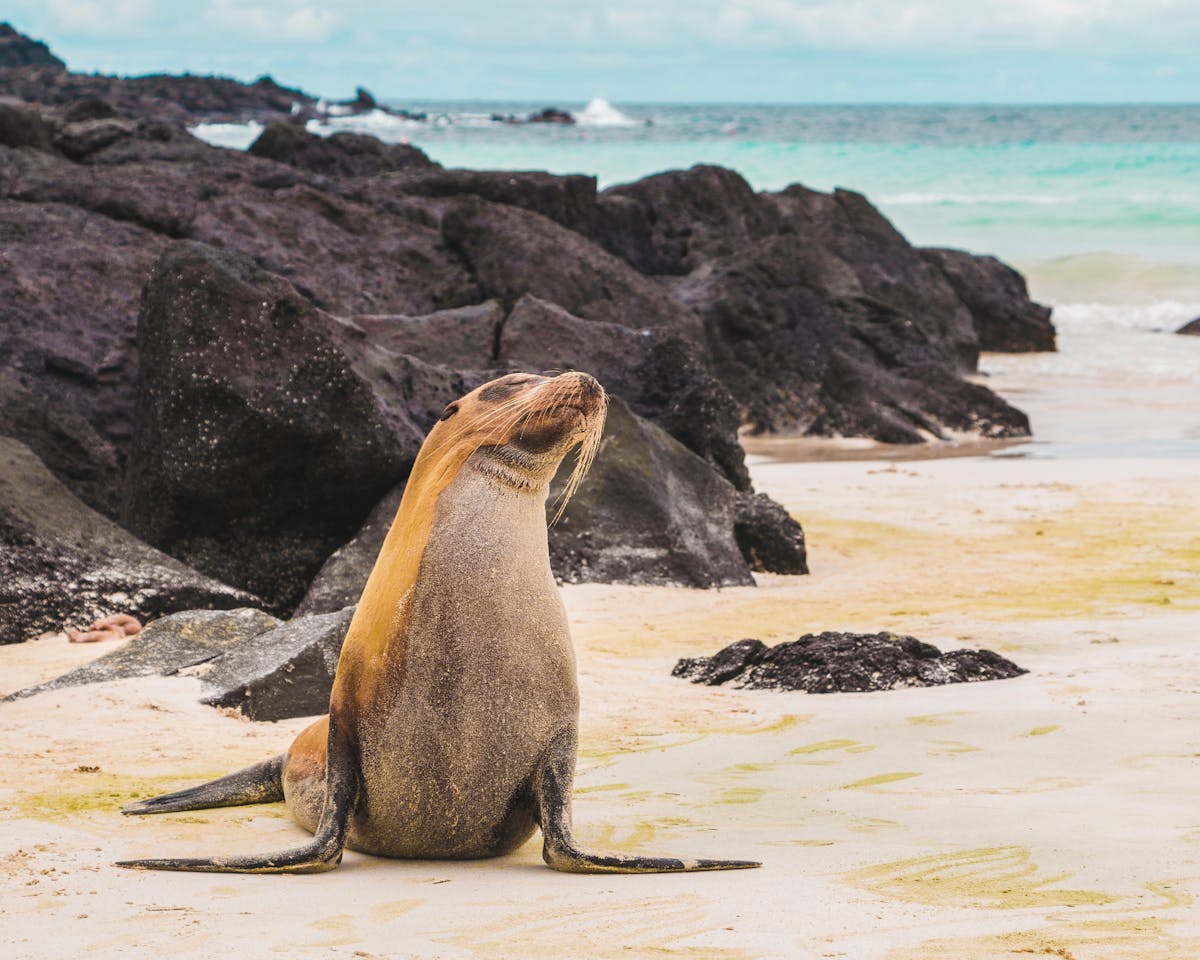 The Galapagos Conservancy advises travelers to the Galapagos Islands to travel with accredited, licensed tour operators who are dedicated to Galapagos conservation. The travel partners have corporate ideologies or are members of organizations that ensure that their operations adhere to high environmental and social standards. The Galapagos Islands were classified as the world's first UNESCO World Heritage Site in 1979, an honor given to our planet's most beautiful sites. Galapagos Islands National Park was established to conserve the islands' unique indigenous wildlife and the ocean waters surrounding them. The protected region also invests in Charles Darwin's historical scientific observations, which have helped us better understand animal life. The national park protects the world's most famous endemic species, which appear nowhere else on the planet. It is critical that the international community does everything necessary to maintain and maintain these island environments and their spectacular natural displays.
14. Wild Taiga, Finland
Ticket prices

: dependant on licensed operator's cost


Best time to visit

: May to September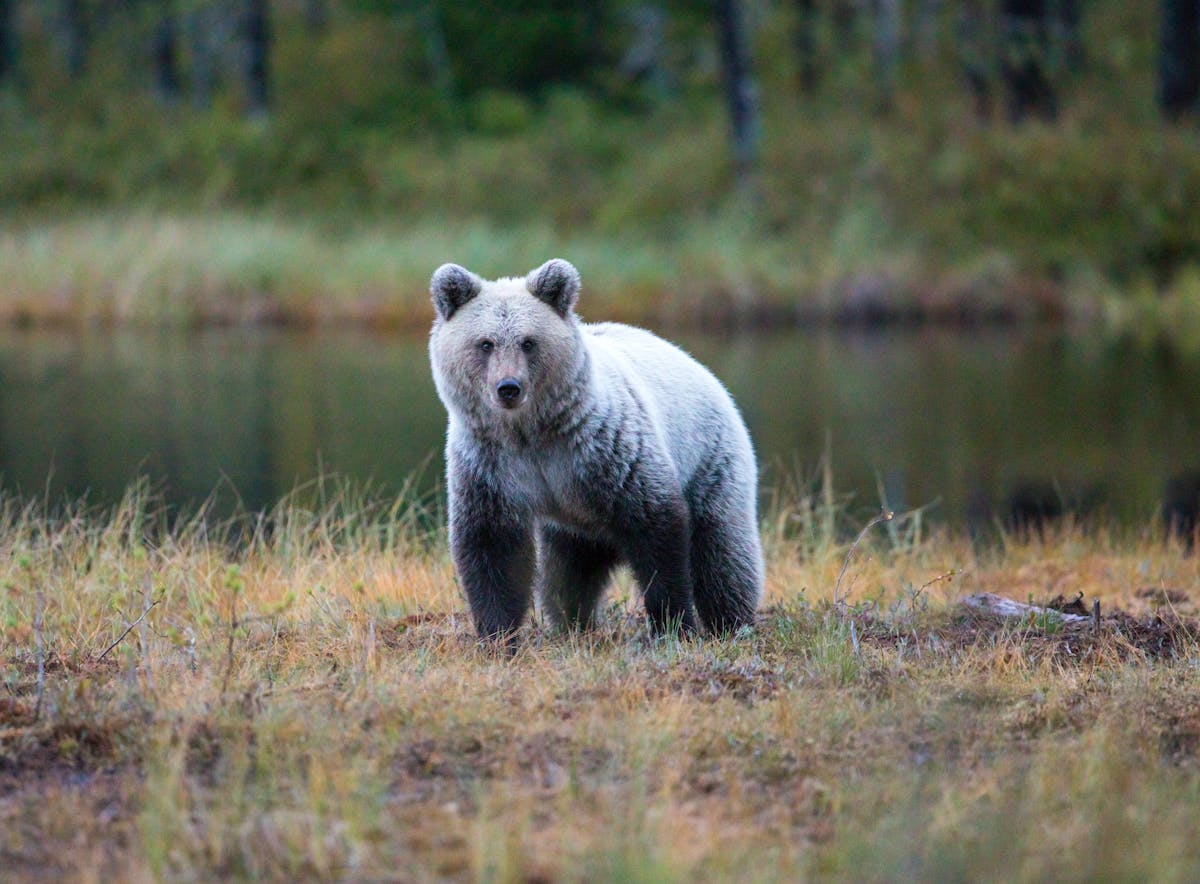 The tourism firms in Wild Taiga place high importance on responsibility. Tourism and the provision of recreational experiences are based on the natural environment, local culture, or a mixture of the two. The majority of Wild Taiga operators are small, family-owned companies dedicated to preserving the region's beautiful natural environment and rich cultural legacy. It is their hope that visitors to the region will adhere to the principles of sustainable tourism and seek out responsible experiences. Wild Taiga tourism promotes activities that do not require the use of motorized equipment as part of an environmentally sustainable tourism strategy. They provide husky safaris, horseback riding, and reindeer sled rides, among other activities, in addition to self-guided tours. Supporting local values is also part of social responsibility. Many enterprises in the Wild Taiga network operate in close collaboration with local and regional operators, and these businesses prefer to use local products. Restaurants and cafés in the region serve a wide range of locally produced cuisine made with organically farmed products.
15. Dive Azores, Portugal
Ticket prices

: free entry


Best time to visit

: April to June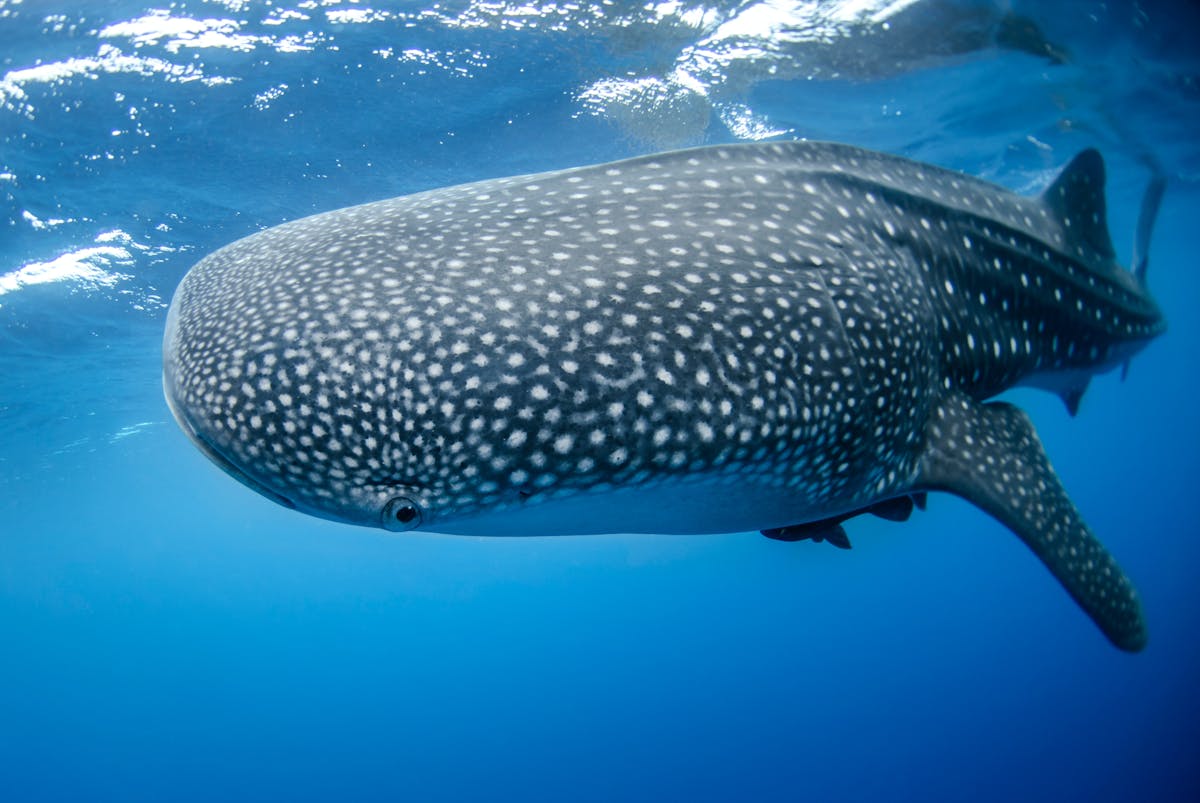 This sustainable tourist attraction is located just a four-hour flight away from the UK in the middle of the Atlantic Ocean. As activities like hiking, mountain biking, whale watching, scuba diving, and exploring volcanic landscapes are so important to the Azorean economy, the islands take conservation, both on land and at sea, very seriously, making this a wonderful spot to visit for nature enthusiasts. Renewable energy is also being actively invested in - the islands have been producing hydroelectric electricity for well over a century, there have been wind farms here since 1988, and So Miguel is currently harnessing geothermal energy. Quality Coast, a global sustainability certification initiative, examined the sustainability credentials of 1000 island and coastal vacation sites in 2013 and gave the top honor to Dive Azores.
16. Thermana Laško, Slovenia
Ticket prices

: from 272 EUR


Best time to visit

: June to August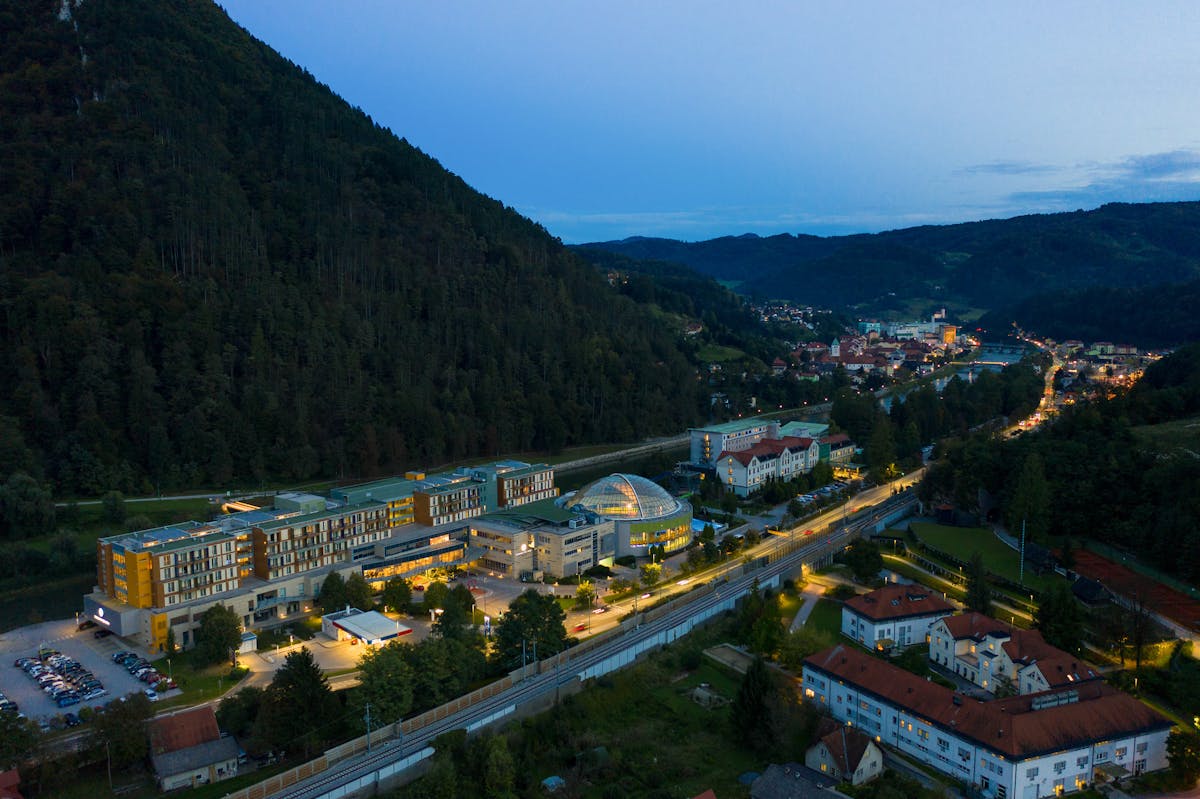 Thermana Laško Spa resort is the ideal place to be if you want to explore the sustainable riches of Laško, Slovenia. The resort spa maintains a unified contact with the region's natural activities by powering its facilities with renewable energy. There are numerous activities that can be accessed from Thermana Laško. Laško's brewing legacy dates back to 1825, when Franz Geyer, a mead producer, and gingerbread baker, made the first Laško beer. The passion for brewing beer was soon matched by knowledge and the byproduct will be made available for you to appreciate. At the neighborhood beekeeper, you can learn about the health and happiness benefits of bee products. In addition, the beekeepers give beekeeping presentations. Honey products are available for tasting and purchase. The ancient Romans, who were the first to discover and introduce the tradition of thermal springs to Slovenia, understood that happiness enhances our health. Thermana Laško continues the history of its thermal springs, which is backed by a wealth of experience.
FAQs
---
Sustainable tourism destination is an tourist attraction or experience that ensures sustainable and green efforts for its functioning. It can be something anything from energy conservation to using recyclable raw materials to wildlife preservation.
While planning your itinerary, make sure to look for sustainable tourist destinations and attractions. As is the case, they may be slightly costlier, but the long-run goodness of it offsets the price.
Diving done wrong can be unsustainable, however, if done cautiously, it is a sustainable activity. Read more about sustainable diving here.
Sustainable Tourist Attractions Listed