Road trips are one of the most fun ways to travel and explore a place. Think about it - wouldn't you rather breathe in some fresh air and get lost in serene landscapes instead of waiting in long lines at the airport? Of course! Now, although road trips can be exciting, they can also get to you if you haven't planned a few things out. We've put together a list of hacks and tips to make sure you have an epic road trip with fewer unpleasant surprises and many memorable ones!
28 Expert Tips For An Epic Road Trip
---
Below are the tips and hacks you're here for. Read on and thank us later!
#1 Budget the road trip (and stick to it)
Plan your budget beforehand so you can figure out how much you'll need for the entire trip. Don't underestimate your total budget because you don't want to fall short of money. You'll also want to account for unforeseen expenses, emergencies, and toll gates. Always carry enough cash just in case you can't use your cards. If you're traveling with other adults, decide on a budget together. Talk about how much you plan to spend each day and how much you need to set aside for different activities. It's always good to plan these things out together and set expectations during the planning process.
#2 Check COVID -19 Travel Restrictions along the way
One of the saddest consequences of this pandemic has been the inability to travel freely. Although many places are opening up for tourists, each place has its own travel restrictions. Make sure you check and thoroughly go through the travel guidelines of the place you plan to visit before you start booking anything. Depending on the place, you might have to carry a vaccination certificate, get a PCR test or maybe even quarantine for some time. Make sure you're vaccinated before embarking on a road trip for your own safety and the safety of others you encounter.
#3 Get a thorough car health check-up before you hit the road
The last thing you want on your road trip is to have your car break down. Head over to the closest garage or mechanic and have them check your car thoroughly. Check the tire pressure for any signs of a possible flat. Fill up the car with a full tank to skip the hassle of finding a station in the first few hours of your road trip. Always keep a spare tire or two in the car just in case you need it on the way, and of course, learn how to change a tire before you hit the road. You just might need it for those areas where road assistance is miles away.
#4 Let your bank know where you're going
It's a good idea to inform your bank about where you're headed in case of any money-related emergency that can crop up on your holiday. Because you'll be traveling to unfamiliar places, there's always the chance of running into frauds, even if you're extremely careful. Keeping your bank informed can ensure that all transactions made on your holiday are looked into and any action needed can be done almost immediately. Put yourself at ease and let your bank know your travel plans before you head out.
#5 Chart a rough itinerary
You don't want to rely solely on spontaneity, and at the same time, you don't want to plan every tiny aspect of the trip. What you can do is chart out a rough itinerary, including pit stops, places to visit once you reach, restaurants, and the like. Basically, a rough idea of all the things you want to cover on the trip. This gives you a lot to look forward to but also room for some flexibility. For instance, let's say you had a long night and woke up too late for breakfast and sightseeing, that's okay! If your plan is flexible, you can still make the most of the day and see what else you can do.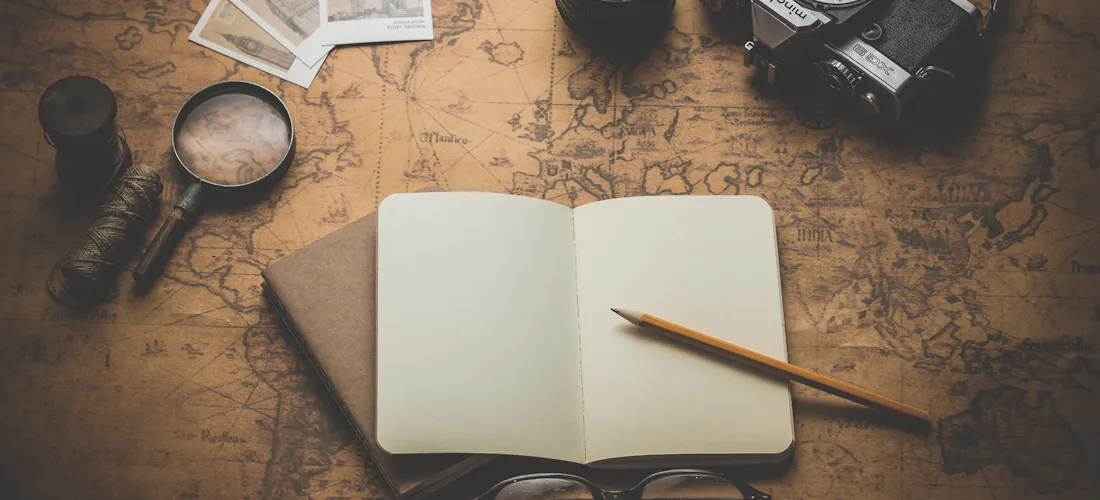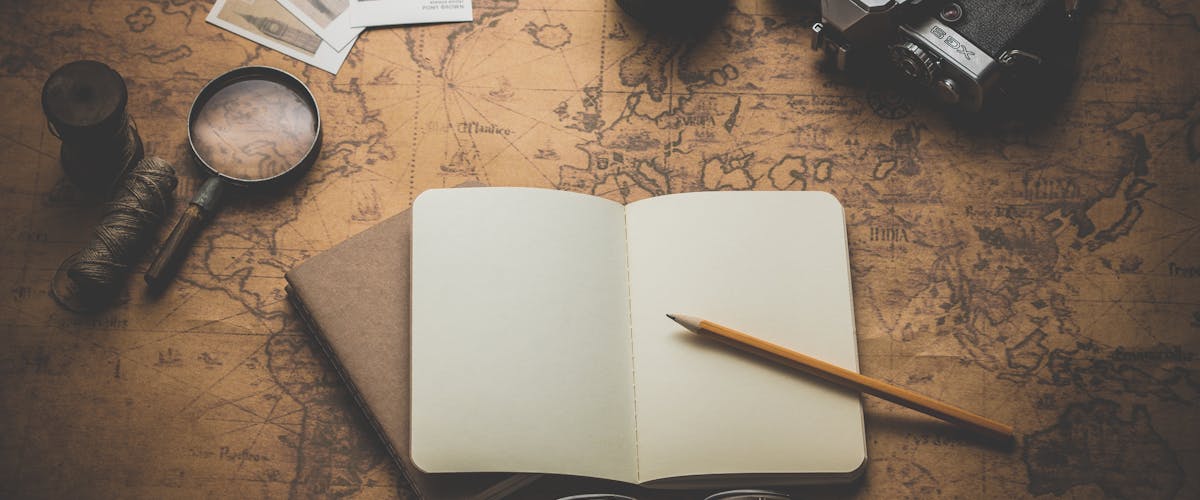 #6 Carry cash and stash them carefully
Carrying a sufficient amount of cash on your road trip is absolutely essential. You just might need cash for places that don't accept card payments, especially if you're traveling through a small town or village. Maybe you want to grab a quick bite at a little food stall or food truck, maybe you get a flat and have to call for road assistance. Either way, keep some cash with you just in case. But don't keep all of it in one spot. Carefully distribute it across a few spots and make sure it's safe and hidden.
#7 Fill up gas using a Credit Card that gives cashback
Many banks have exciting cashback offers when it comes to expenses like fuel. You'll probably need a full tank or three for your whole trip so why not save some money and earn some points/cashback while you fuel up. Call or visit your bank before you fuel up to see if your credit card is eligible for a cashback. If not, check with your road trip buddies to see if any of them have cashback offers. This is super helpful, especially if your journey is going to be a long one and you need to fill fuel more than a couple of times.
#8 Fill up gas every chance you get
Even if you have more than a half tank of gas, it's always better to fuel up every chance you get. You never know when you might find the next gas station and sometimes it could be several hours before you do. Sometimes it might even be shut. So, even if you do your homework and figure out where all the gas stations are on your way and back, it's always better to be safe and fill gas whenever you find a station, especially if you've used up half or more of your tank.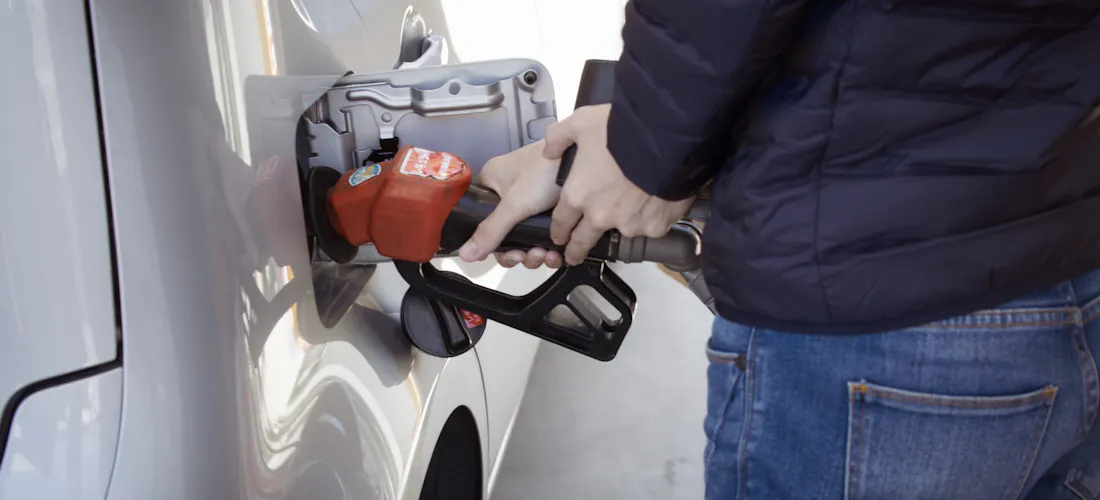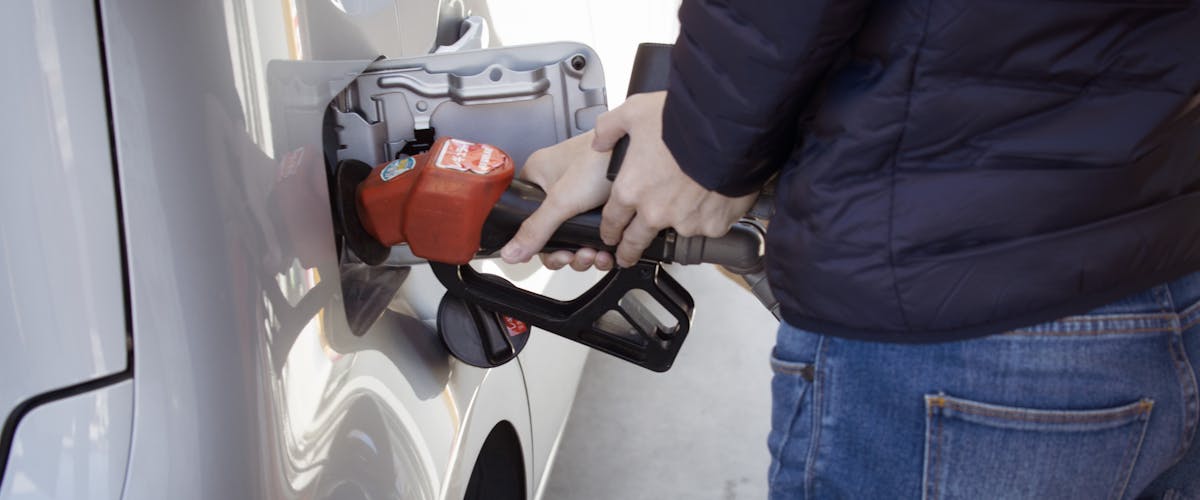 #9 Opt for truck stops over rest areas
Because you're traveling to unknown areas, your safest bet is to opt for truck stops instead of secluded pitstops. This is an especially useful tip if you're traveling with women and children and want to be cautious. Truck stops aren't just for truckers anymore. With adequate lighting, food, facilities, and a small crowd, it is definitely much safer than stopping at a remote area with no one around. Either way, be cautious about where you pull up and quickly scan the area to make sure it's safe.
#10 Schedule exercise breaks every 2 to 4 hours
We all know how painful it is to sit in the same position for hours on end. You definitely want to avoid this especially while driving and stop for a quick stretch every 2-4 hours. Doing this will help keep the inevitable back pain and leg cramps at bay. Stop every few hours and stretch it out, especially if you feel your body starting to get stiff. Breathe in some fresh air, pop a few healthy snacks, and stay hydrated so your body is in good shape to get back on the road.
#11 Learn how to change a tire
No one really tells you the importance of knowing how to change a tire, but it is an extremely valuable skill to have. It's easy to call someone to change your tire when you run a flat in a city, but what happens when you're in the middle of nowhere? You may not find road assistance close by or they might be miles away and take hours to reach you. You'd rather take the time to learn how to change a tire yourself and save yourself time and money.. If you learn how to do it right, the whole ordeal takes just 10-15 minutes.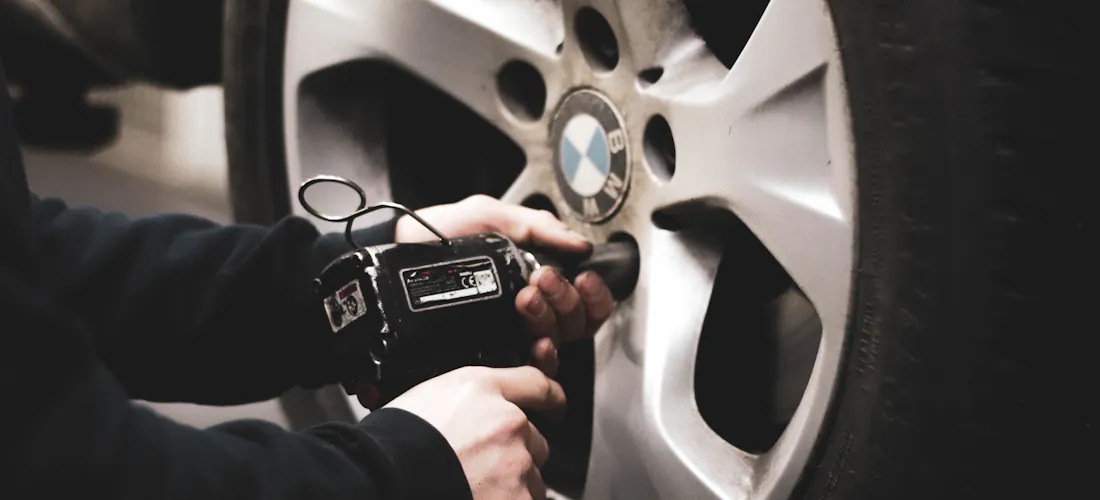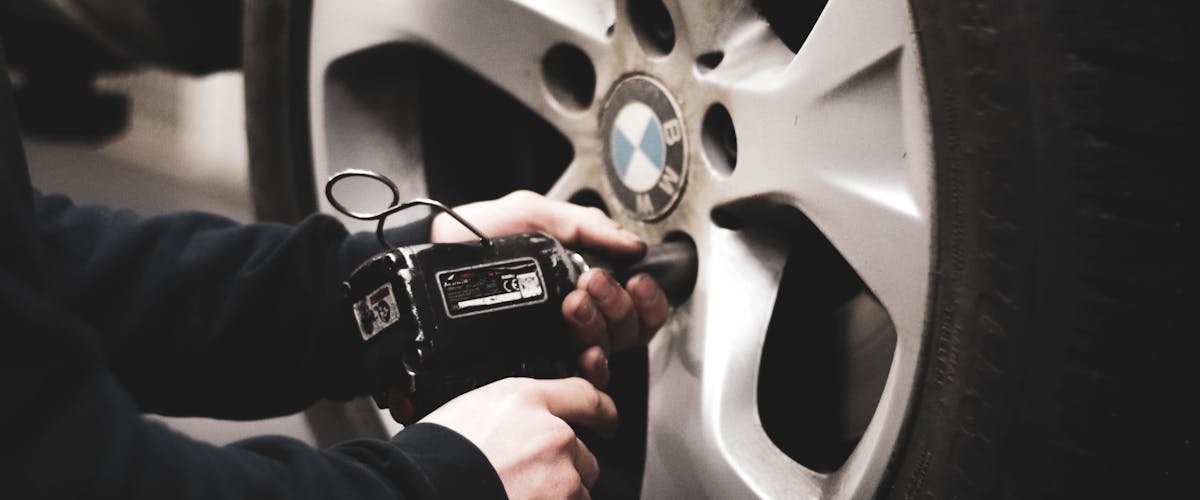 #12 Bring a portable charger for your devices
We're all pretty reliant on GPS, especially when we're traveling. Your phone is precious in more than one way and you can't have it drain out before you reach your destination. When you're on a road trip, you usually rely on your vehicle's power to charge your device. On the off chance that your car breaks down and you can't charge your phone for assistance, it's good to have a backup charger. So carry one or two portable chargers for emergencies!
#13 Carry an offline/physical map for when GPS ditches you
Let's be honest, we'd be pretty lost without GPS, and you can't have your GPS giving up on you on a road trip! Backups are essential. Although the age of physical maps might be long gone, you never know when it'll come in handy. You should also download offline maps before you set out in case you lose network and can't access your GPS. Having all of this sorted ahead of time will save you from being stranded.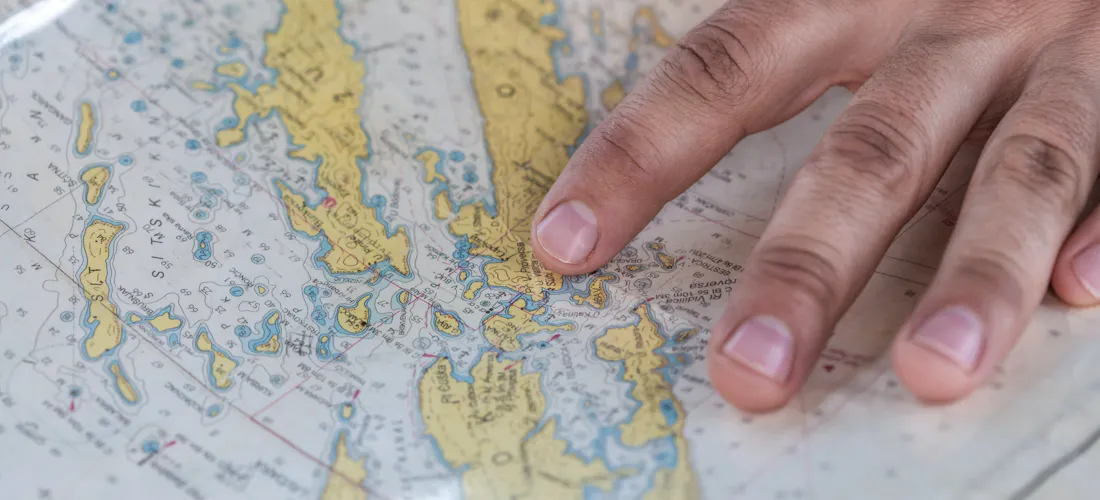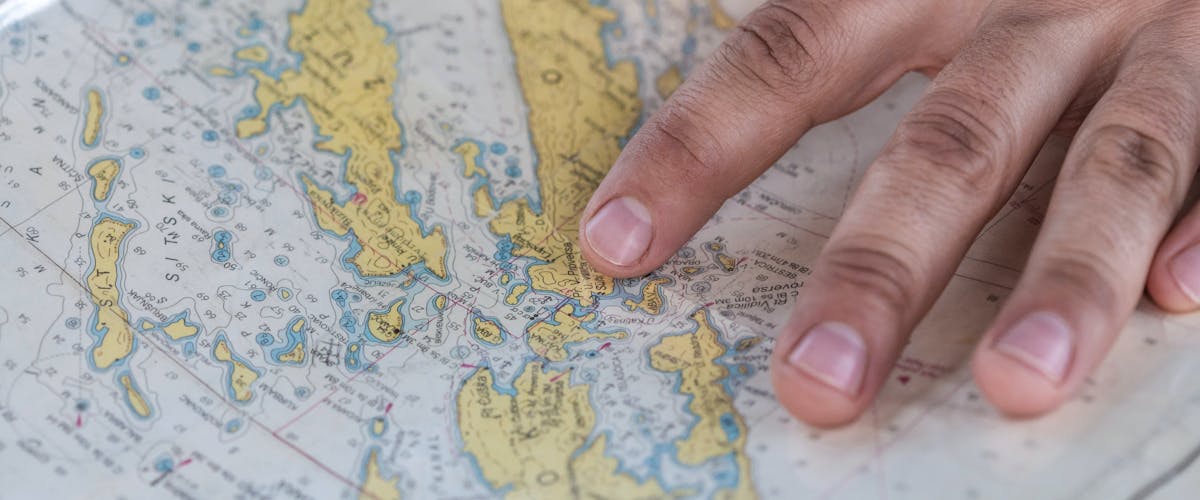 #14 Preload your phone with playlists and podcasts
Road trips are always more fun when you have some fun tunes to hum along to. Remember that you're probably going to be out of range for the radio to function, so put a few playlists together before you hit the road. You might also lose signal sometimes, so maybe download all the songs and podcasts just in case. That way you always have music and entertainment to keep you engaged through the long stretches. Although road trip games are fun, sometimes it's nice to just sit back, relax, and listen to good music. Don't forget to keep everyone's taste in mind when you're making these playlists.
#15 Get off the highway and take the road less traveled (sometimes)
Driving on the highway can get monotonous and boring. If you have a car that can handle a little bit of off-roading, why not take an alternate route or a short detour and go on a mini-adventure? You never know what you might find in the nooks of new towns, but we're sure it'll be worth finding out. That said, don't take too much of a detour and lose your way completely! Make sure to check the maps before you hit the detour to see which roads will lead you back to the highway.
#16 Book flexible attraction tickets in advance
It's important to have a loose itinerary in mind when you plan a road trip. Although planning and booking things in advance is helpful, you might change your mind once you're actually there. Booking flexible attraction tickets gives you the option of canceling your tickets or rescheduling them without losing money. This is a great option if you and your buddies are more on the spontaneous side. Have some fun and be flexible with your plans.
Book last minute experiences on Headout, your one-stop digital marketplace for tours, activties and experiences across 100+ cities around the globe.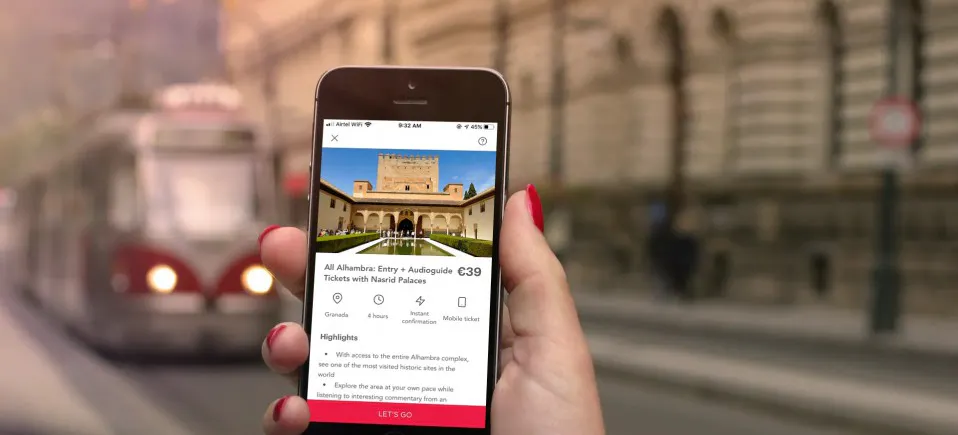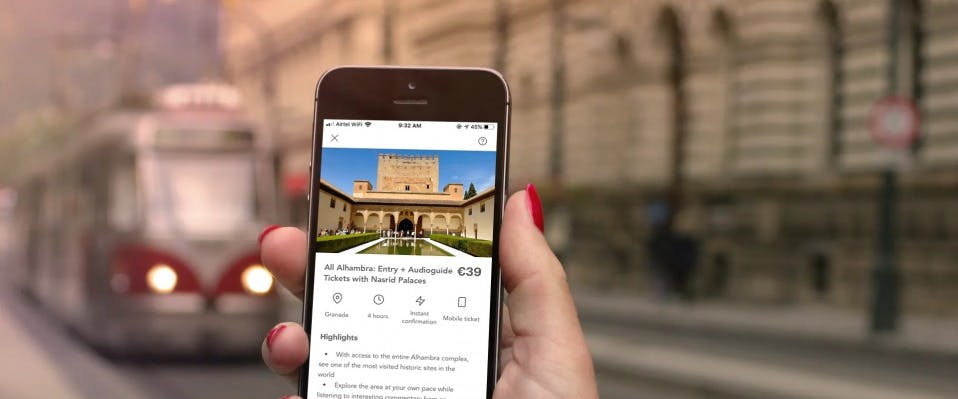 #17 Snap pictures of informative signs when you enter a city/town and keep them handy
Just like how you might take pictures of where your car is parked in a massive parking lot, you probably want to take pictures of important signs on your road trip. Keep these pictures in handy in case you get lost and need to retrace your path. It's also a good idea to keep these pictures in case of any other emergency that pops up when you're on the road in unfamiliar areas.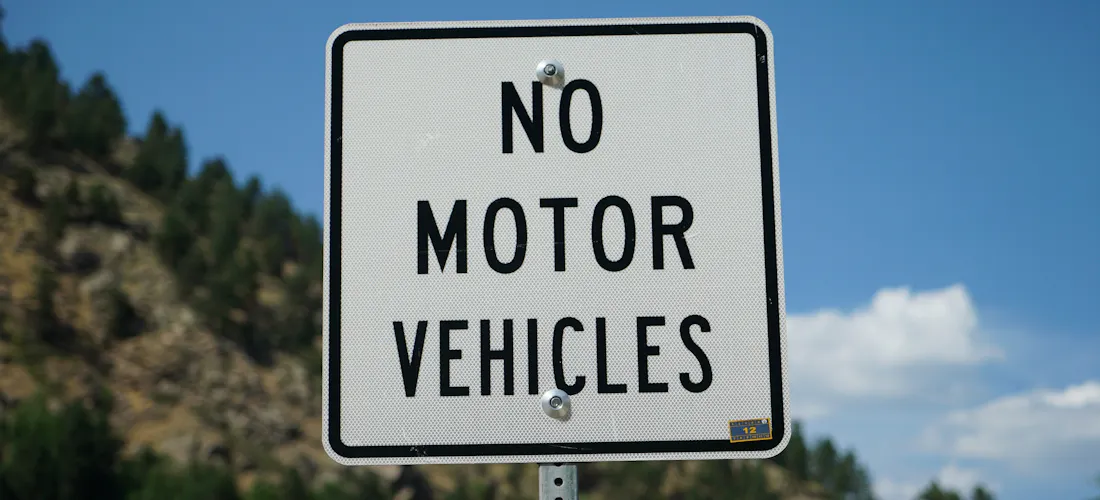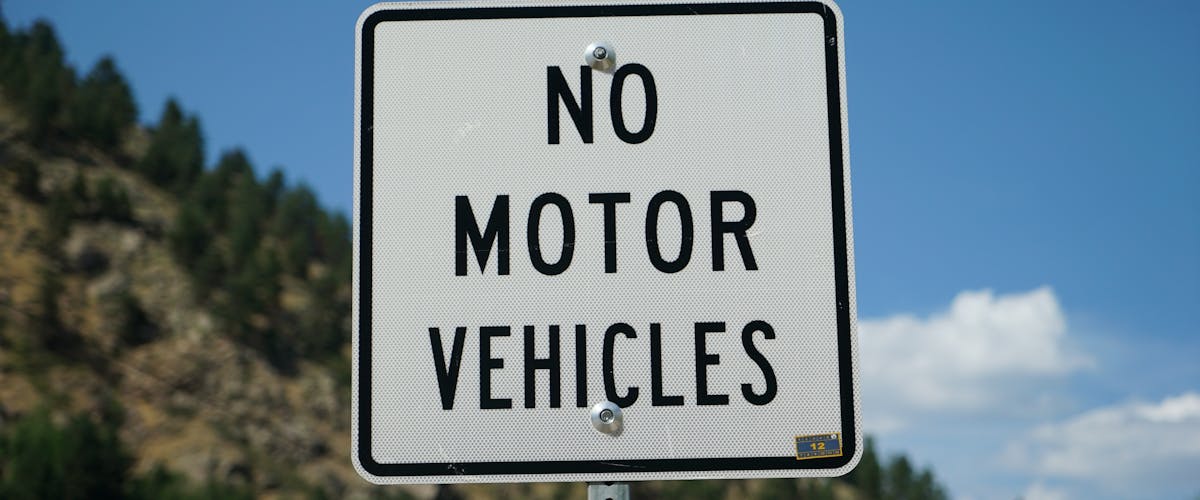 #18 Download a handy chunk of road trip friendly apps
Nowadays there are apps for pretty much everything. To find a toilet, to find the closest gas station, to chart your road trip itinerary and even to find the nearest parking. Before setting off on a road trip, make sure to download the few recommended road trip apps to help make your trip hassle-free!
#19 Stock up on emergency essentials (more than one of each)
Include emergency essentials on your road trip packing list. You always need to be prepared in case of accidents and emergencies, especially if you're in for a long drive and help is far off. Some important things that need to be packed include a first-aid kit, road safety kit, car tools, spare tires and other car parts, a flashlight, blankets, and water.
#20 Travel insurance + Car insurance are an absolute must
There's a reason why accidents are called that - because you never know when they can happen. Make sure you have car insurance and travel insurance and keep a copy or two of them in the car. You want to be prepared for anything when you're on a road trip, especially when there are other people in the car with you. Insurance is a must when you're heading out on a road trip..
#21 Know the road rules of the country
Get yourself familiar with the road rules of the place you're going to visit. Sometimes each state has its own travel rules for the road. Do a bit of research and find tips for travelers from official travel and tourism websites. Whether it's Europe, the United States, Australia, or Asia, you can find important information about road rules on their government or tourism sites. This little extra step can help reduce any tension when you're driving and prepare you for the unexpected.
#22 Carry a foldable chair and portable picnic set
One of the most exciting parts of a road trip is finding beautiful spots along the way where you can enjoy the view, take some cool pictures, or better - have a picnic! Carry a few foldable chairs and a portable picnic set with you so you can have an impromptu picnic anywhere, anytime. Light food and beverages are perfect for a picnic, like sandwiches, juice boxes, chips, and whatever else you fancy. Having a small picnic in the middle of your road trip also gives you a chance to unwind and enjoy nature before getting back on the road.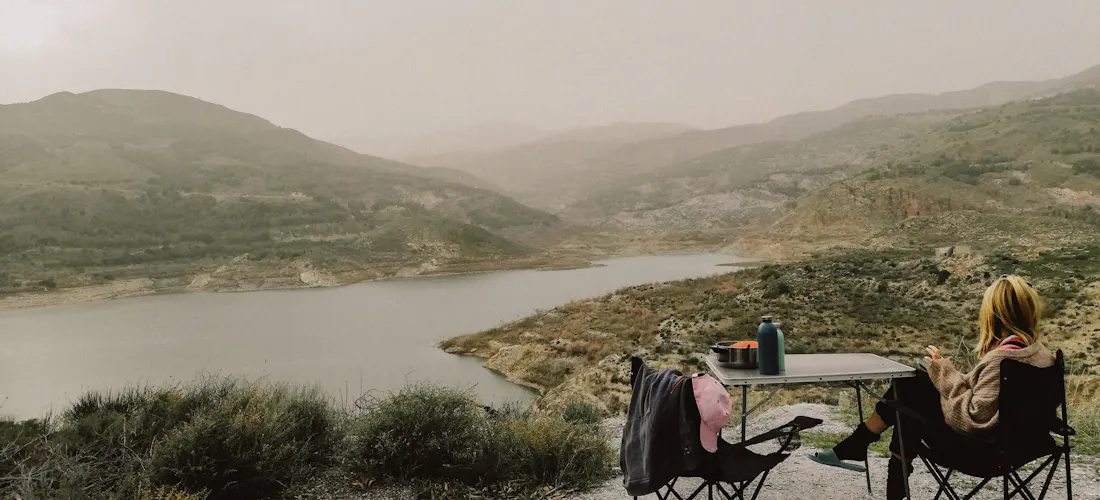 #23 Sunscreens for the windows are a blessing during afternoons
When you crank the air conditioner up, it can slow down your car or burn up fuel much faster. But when you roll the windows down, it can get loud with harsh winds. Plus, the car usually gets quite heated up during noon, making it uncomfortable for passengers inside. A bunch of hot, sweaty, irritable people stuck next to each other for a long time inside a car can make things very uncomfortable. Invest in sunscreens for the car windows so that even if you're driving when the sun is at its peak, you can still have a pleasant drive.
#24 Cover distances during daylight
The best time to start your road trip is at 4 or 5 am in the morning, just before the sun rises. This way you get to beat the morning traffic and be out of the city in time to catch some sensational views of the sunrise. Plus, without regular commuters on the road, your journey becomes less hectic and more enjoyable without being stuck in those annoying traffic jams. After all, you don't want to start off your road trip in a bad mood. Leaving early also helps you cover the majority of your distance during daylight when it's the safest to drive.
#25 Don't use cruise control at night
As relaxing as it is to put the car on cruise control, kick back, and enjoy the ride, you don't want to do this after the sunsets. Using cruise control at night can be dangerous because it's harder to see things at night and your reflexes need to be on high alert. The nighttime is usually when truck drivers tend to become more drowsy and little animals tend to set out on adventures, often ending up on roads. So stay off cruise control at night and be ready for anything unexpected.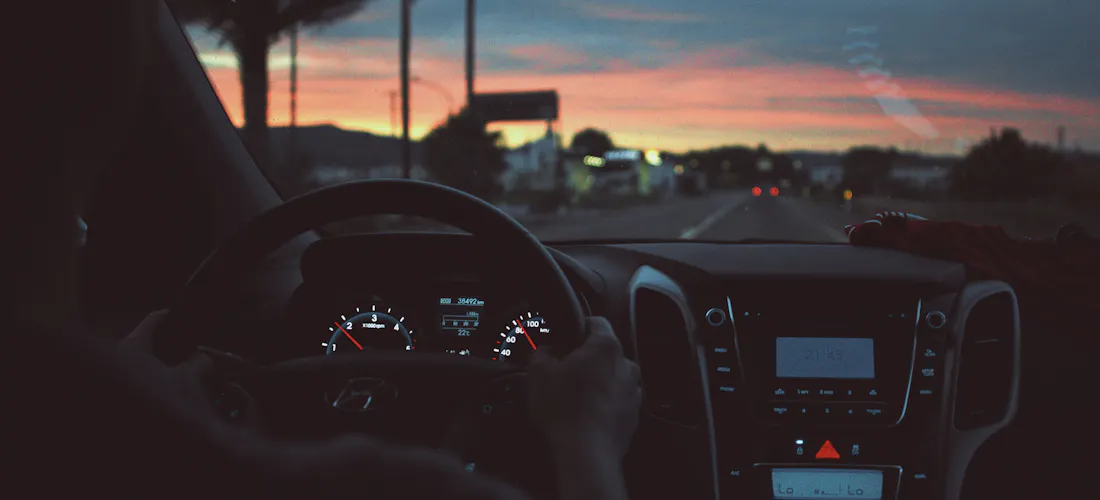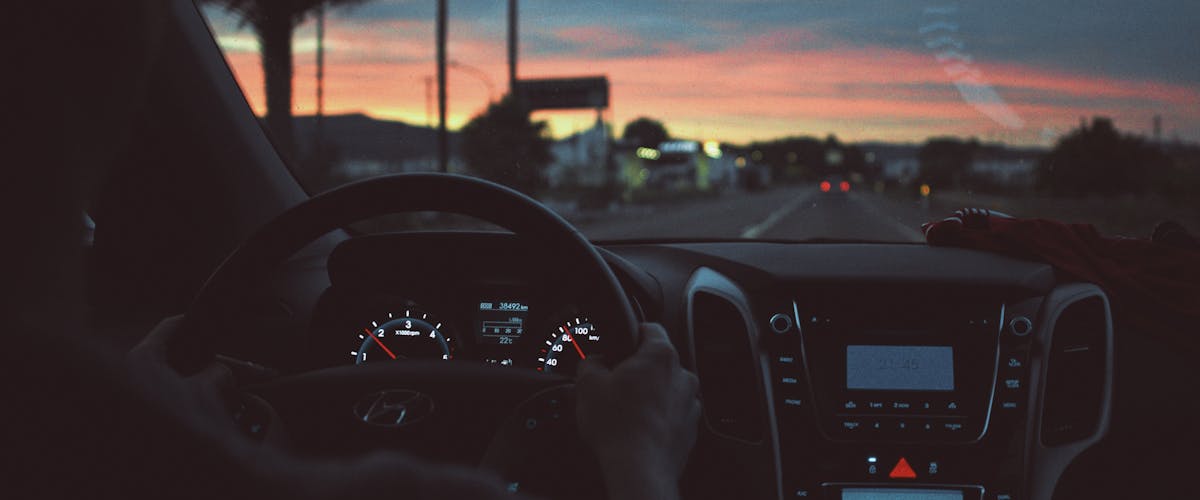 #26 Keep a close watch on the weather forecast and change plans accordingly
Weather can be so unpredictable sometimes. You most certainly should check the weather forecast while planning the trip to see what clothes to carry, what activities to plan, and so on. But, as accurate as weather forecasts are, there are times when the weather changes unpredictably. Keep a close watch on the forecast every day of your trip, especially when you're planning to cover long distances. Have a rough backup plan in mind, in case Mother Nature decides to throw some weather hazards your way.
#27 Kit your car out and carry spare parts
Even though vehicles are made of a gazillion different parts, sometimes even if one of those parts stops working, you're going to have trouble. There are some essential parts to a car where it helps to have a spare, so you don't end up having to ditch your car in the middle of nowhere. Spare tires, car battery, water pump, jumper cables, and a timing belt. If you want to keep even more items handy, that's perfectly alright, but you should at least have these few essentials just in case there's a breakdown on your road trip.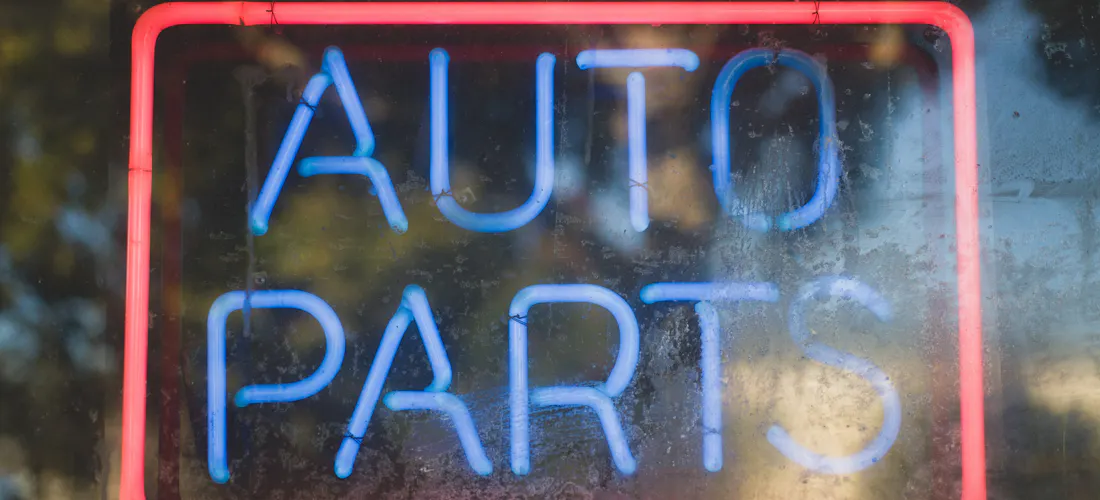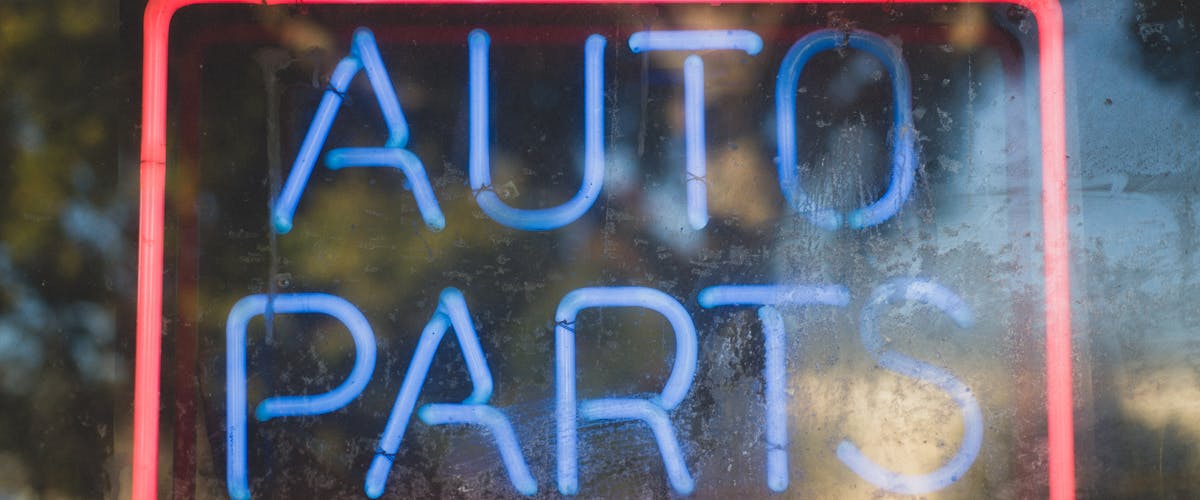 #28 Alternate coffee with water to stay alert
Although coffee is widely accepted as the beverage that keeps you awake and alert, it's not the best choice if you're driving for long hours. The caffeine can make you very dehydrated and lethargic after a while, making things extremely uncomfortable, especially if you're driving. Caffeine acts as a stimulant but often works for a short duration. Taking a few sips of plain water or snacking on water-infused fruits every now can really help you stay hydrated and alert for the whole journey.