Ever dreamed of visiting Barbieland? Well, you don't have to travel to Malibu to experience the hot pink world of Barbie. We're going bigger, better and more real! From churches to beaches, enter the enchanting world of pink by exploring architectural masterpieces and natural phenomena that sport this rosy hue. Come on Barbie, let's go party. Or head out!
1. Tan Dinh Church, Ho Chi Minh City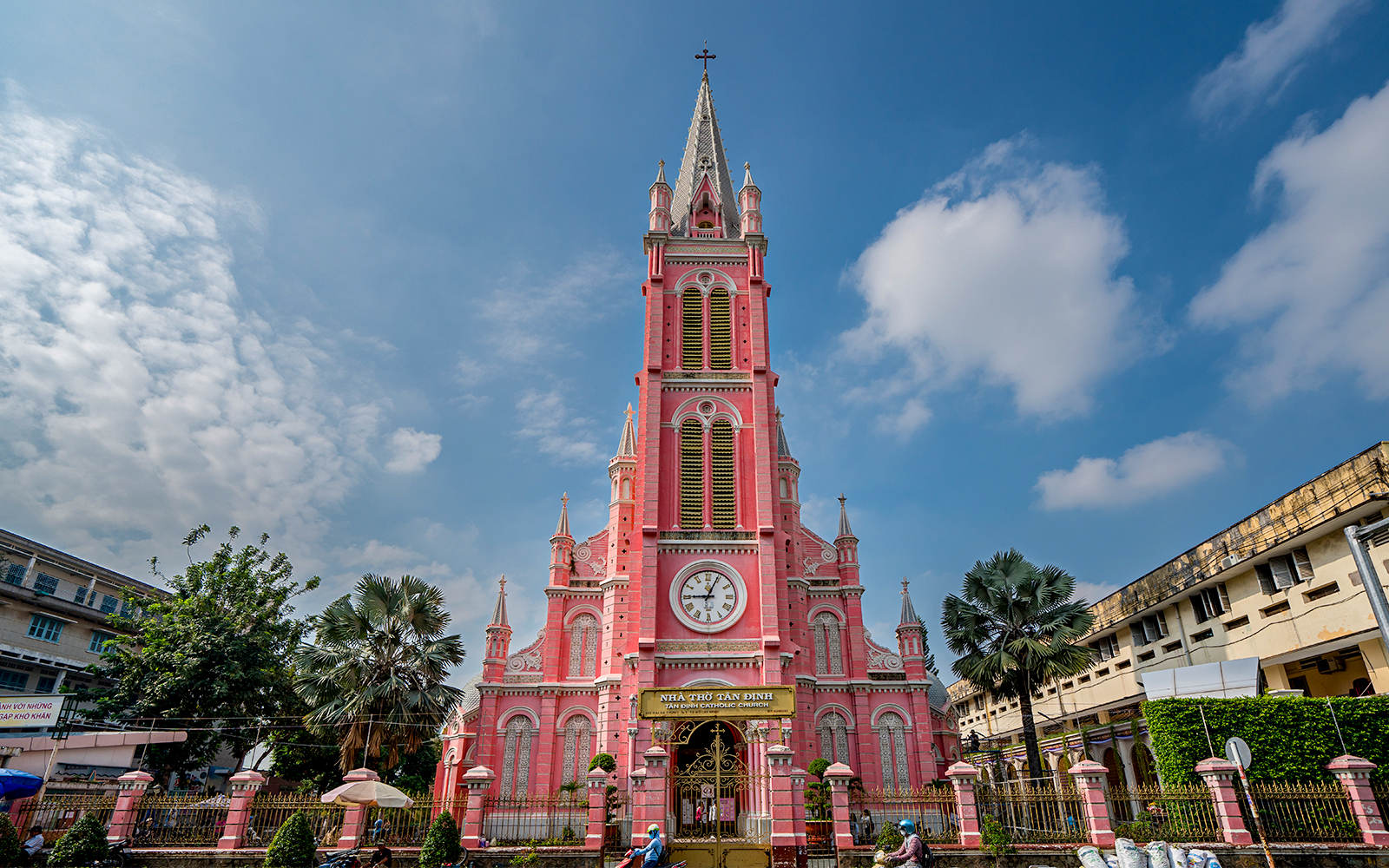 Stunning in its bold pink hue, Tan Dinh Church exhibits a blend of Gothic and Roman architectural styles. It's known for its striking façade of detailed reliefs and ornate pattern work. The three-aisled, two-story building showcases an impressive display of towering columns, pointed arches, and exquisitely patterned stained-glass windows, all bathed in an unforgettable shade of pink. Built in 1876 and designed by French architect Gustave Eiffel, who is also known for designing the Eiffel Tower, the church is made of pink sandstone and is decorated with intricate stained glass windows. The windows depict scenes from the Bible and the life of Jesus Christ.
Where: 289 Hai Bà Trưng, District 3, Ho Chi Minh City, Vietnam
2. Lake Hillier, Western Australia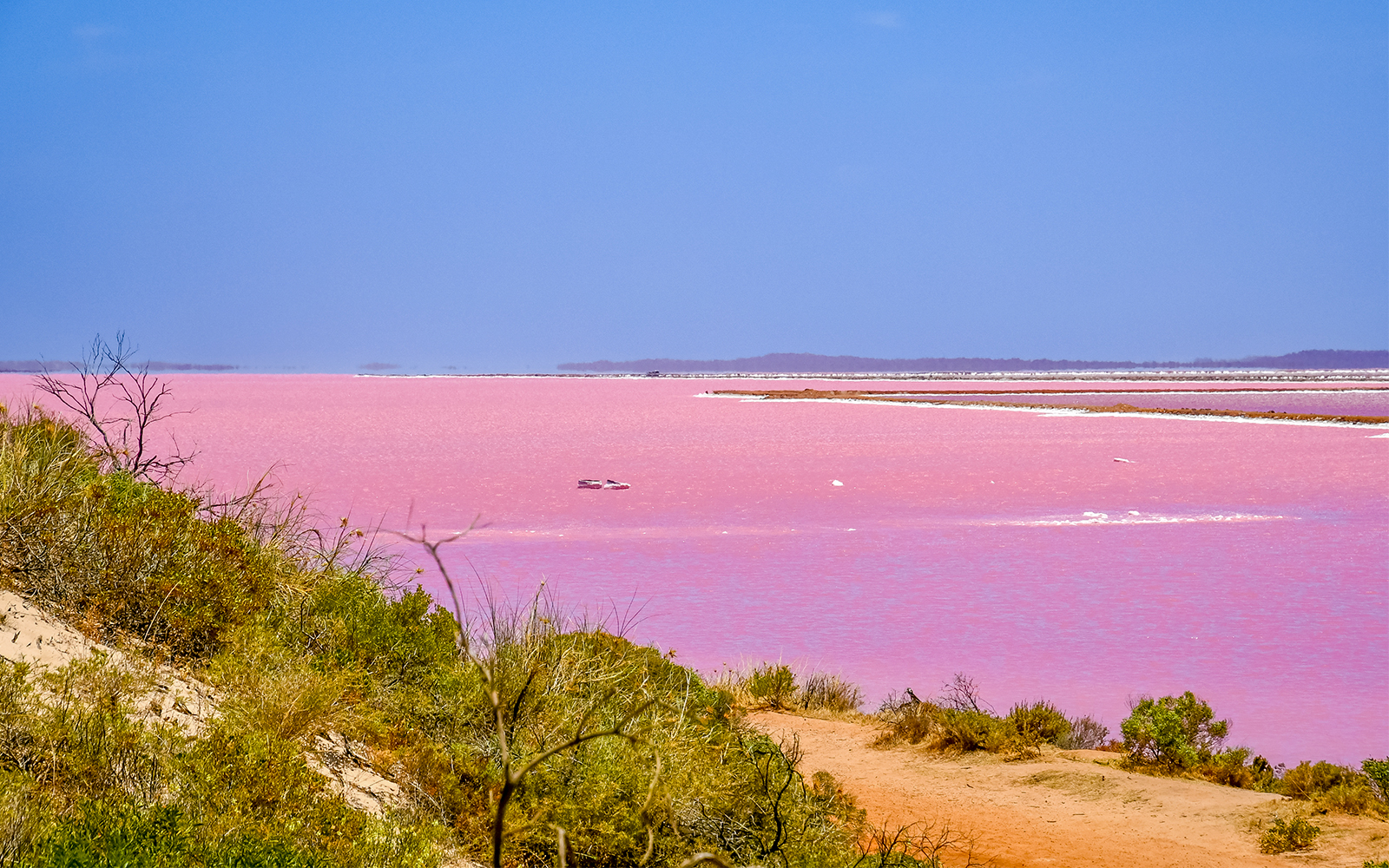 A natural mystery, Lake Hillier, with its bright bubblegum-pink waters, this water body in Western Australia has baffled and dazzled scientists and travelers alike. The unusual pink hue is thought to be due to the presence of a specific type of algae and bacteria. Called Dunaliella Salina, it produces a pink pigment called beta-carotene, which is also found in carrots and other orange-colored vegetables.
Accessible only by boat or plane, it is located on Middle Island, part of the Recherche Archipelago. While it is pink all through the year, the best time to visit Lake Hillier is during the dry season, which is from April to October, when the lake's vibrant pink and the surrounding deep blue ocean creates a remarkable, surreal landscape.
Where: Middle Island, Recherche Archipelago, Western Australia
3. Hawa Mahal, Jaipur, India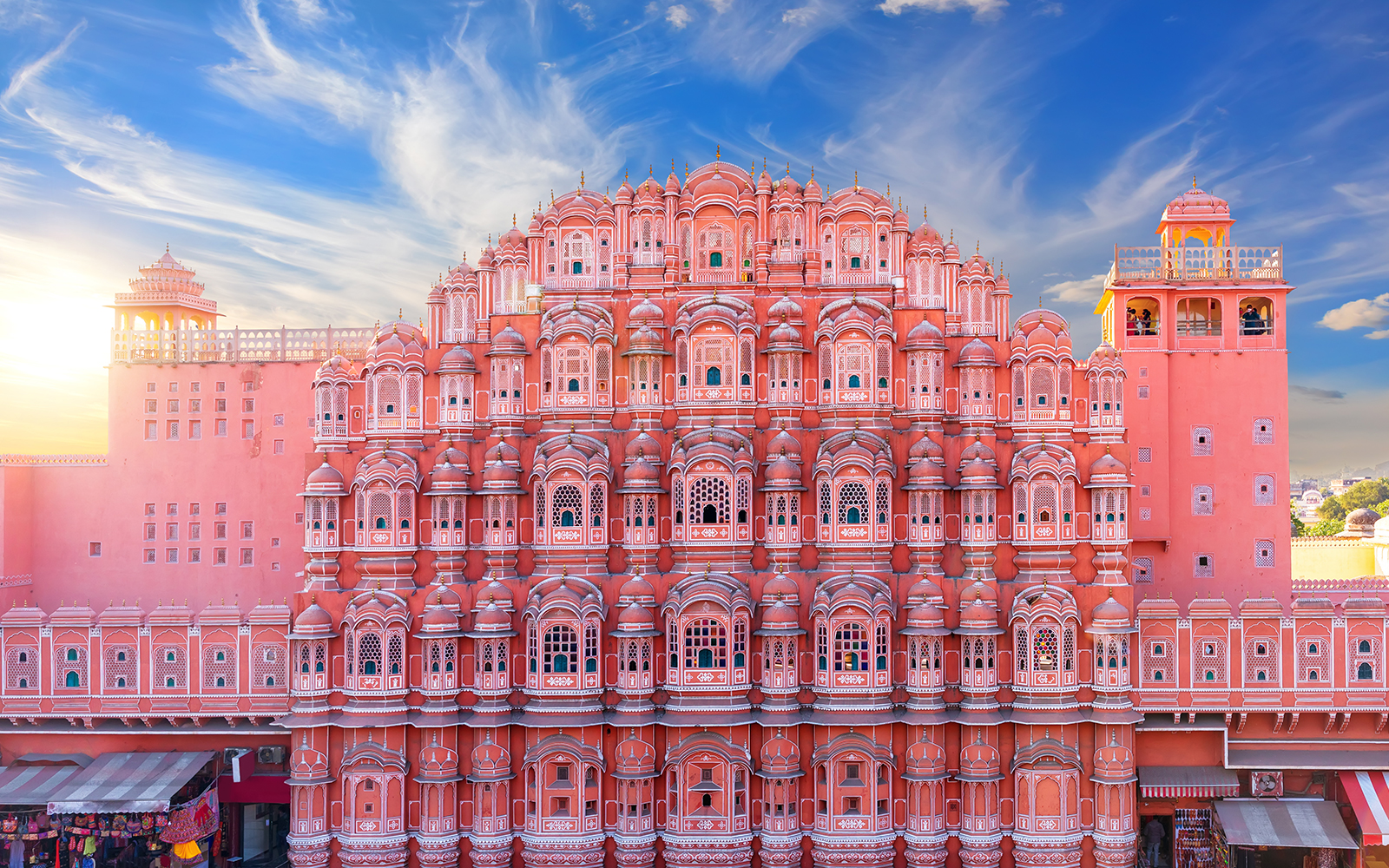 Hawa Mahal, or "Palace of the Winds," is an architectural marvel, built with red and pink sandstone. The palace was built in 1799 by Maharaja Sawai Pratap Singh and is a UNESCO World Heritage Site. This magnificent five-story building, made with intricate lattice windows and balconies, was designed to allow royal ladies to observe street festivities while remaining unseen.
This distinctive honeycomb structure has 953 small windows, known as jharokhas, and is a hallmark of Rajput architecture, and culture!
Where: Hawa Mahal Rd, Badi Choupad, J.D.A. Market, Pink City, Jaipur, Rajasthan, India
4. Rua Nova do Carvalho, Lisbon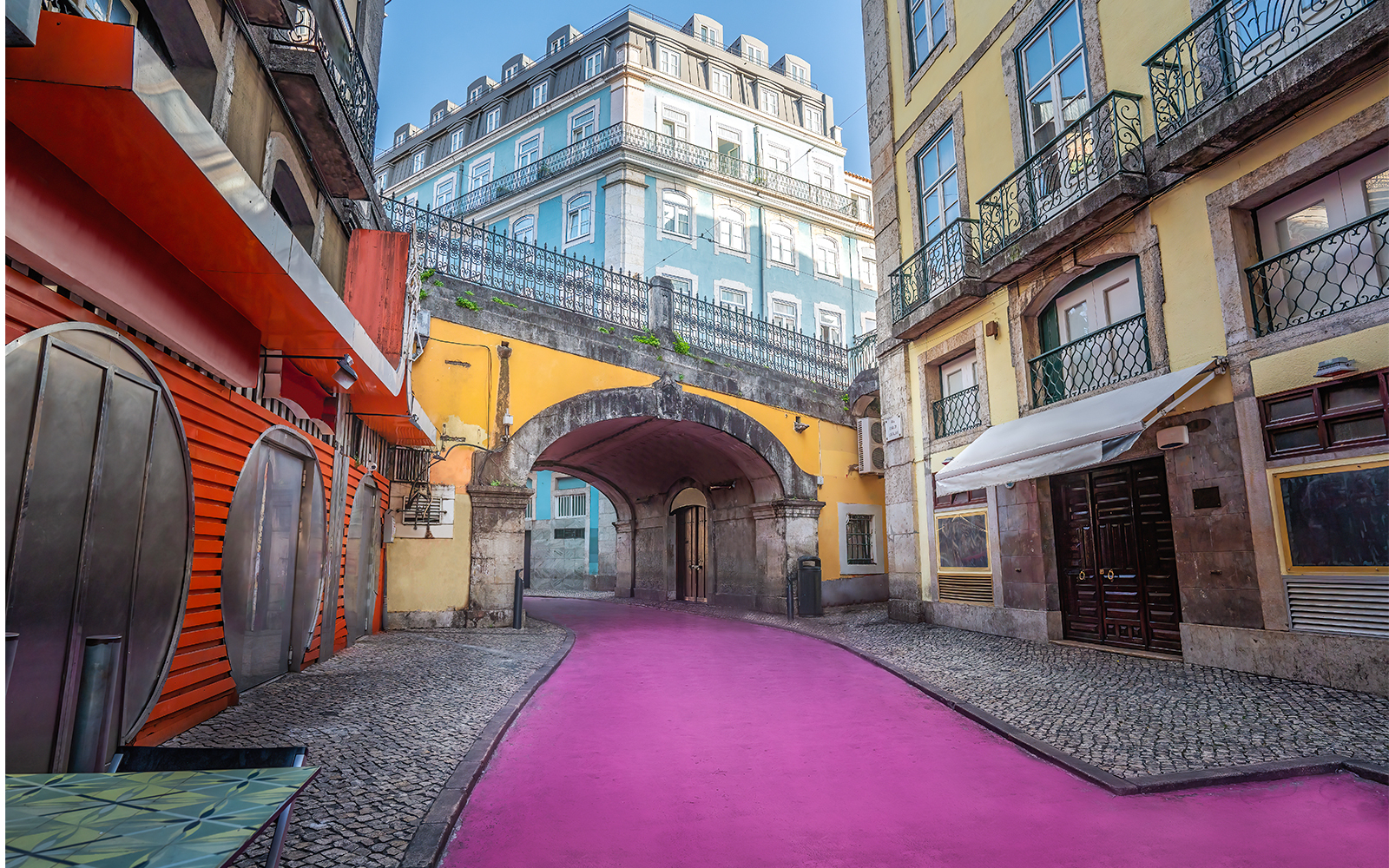 Formerly known as the notorious Red Light district, Pink Street (Rua Nova do Carvalho) in Lisbon, has undergone a remarkable transformation, and is now a hub of culture and nightlife. The street was originally lined with brothels and bars, but it was closed down in the 1990s only to be refurbished and revamped in the early 2000s.
Now a pedestrian-only zone, the street was painted pink and new bars and restaurants opened up, ask for the Rua Cor-de-Rosa if you want to head here. It is literally hot pink!
Where: Rua Nova do Carvalho, Cais do Sodré, Lisbon, Portugal
5. Craigievar Castle, Scotland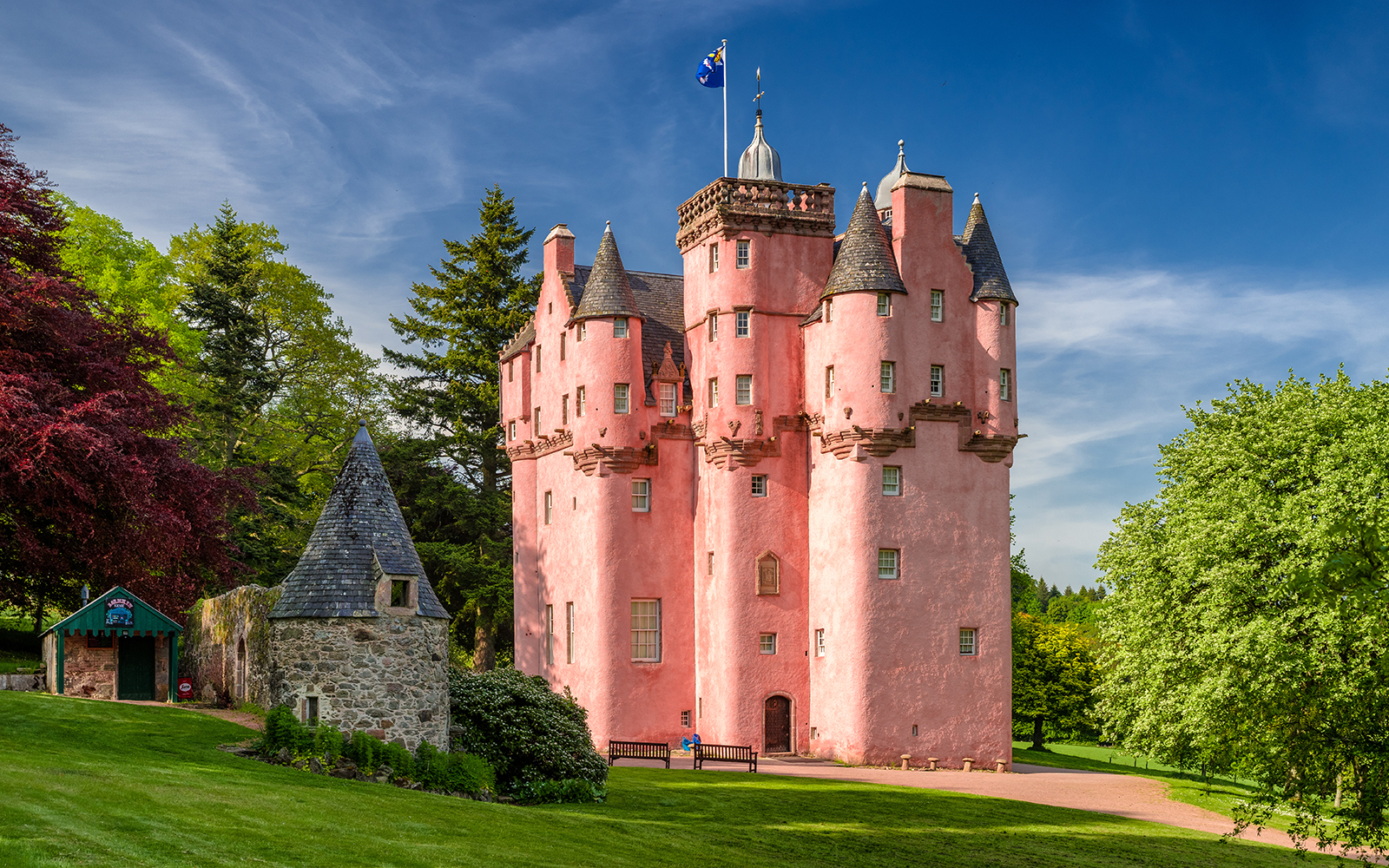 Craigievar Castle was built by the Forbes family in the early 1600s, and was designed in the Scottish Baronial style, which is characterized by its turrets, towers, gargoyles and crenellated walls. The seven-story castle is made of pink sandstone, which gives it its distinctive color. The castle has been carefully restored and maintained over the years.
It also has interesting features, including a secret passage and a library with a barrel-vaulted ceiling. This is apparently also the castle that inspired the Disney Castle to some level.
Where: Craigievar, Alford, Scotland
6. Le Palais Bulles, France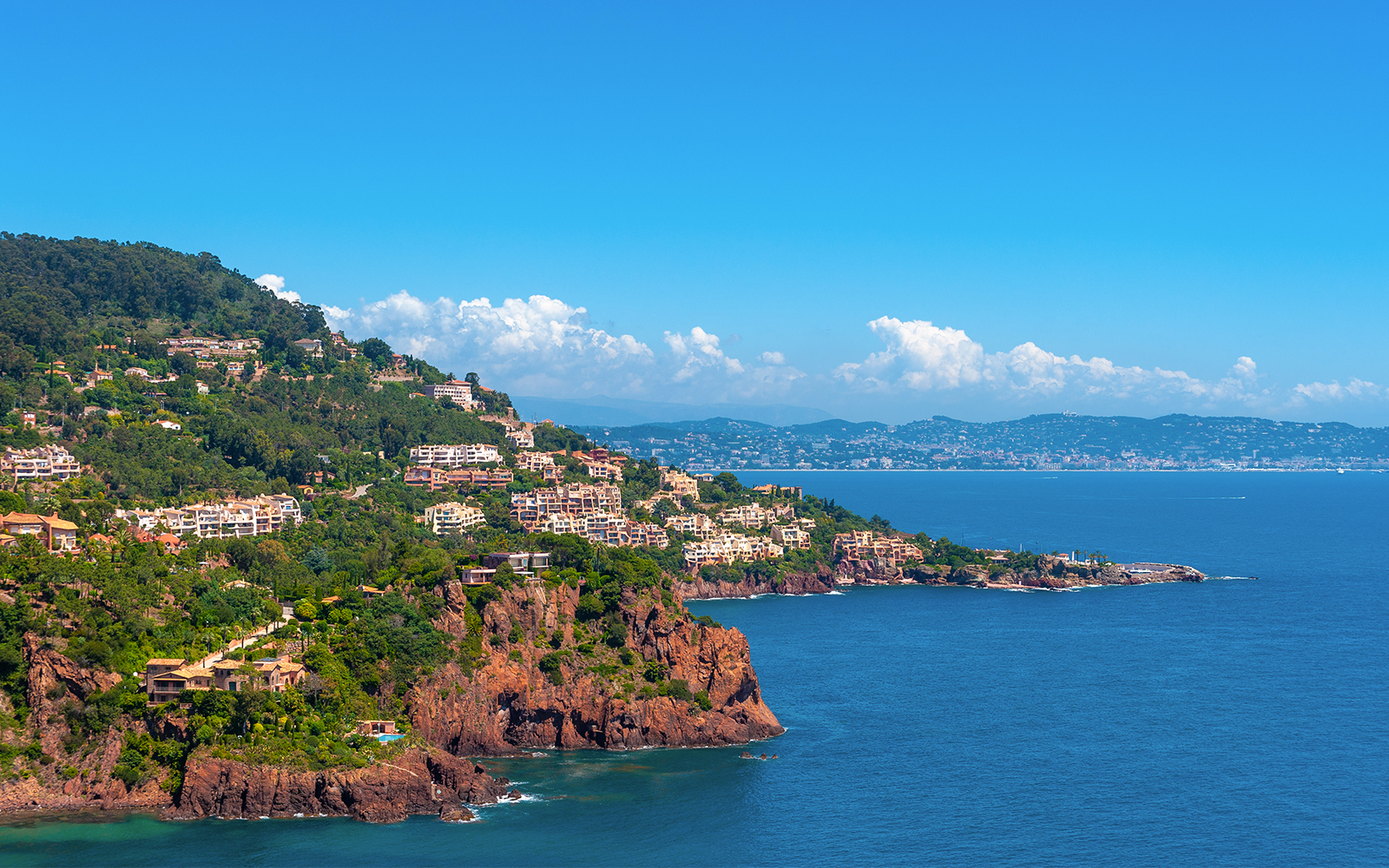 Le Palais Bulles, or the Bubble Palace, is a pink concrete house in Théoule-sur-Mer, France. It was designed by architect Antti Lovag and is known for its unique bubble-like architecture. In fact, it is a series of pink concrete bubbles, interconnected to create a flowing, organic space.
The house has no sharp angles or straight lines, and the interior walls and furniture too are curved to fit the space.With a panoramic views of the Mediterranean Sea, it's a great contrast of the vast blue, and the striking pink house.
Where: 33 Boulevard de l'Estérel, 06220 Théoule-sur-Mer, France
7. Pink Sand Beach, Harbour Island, Bahamas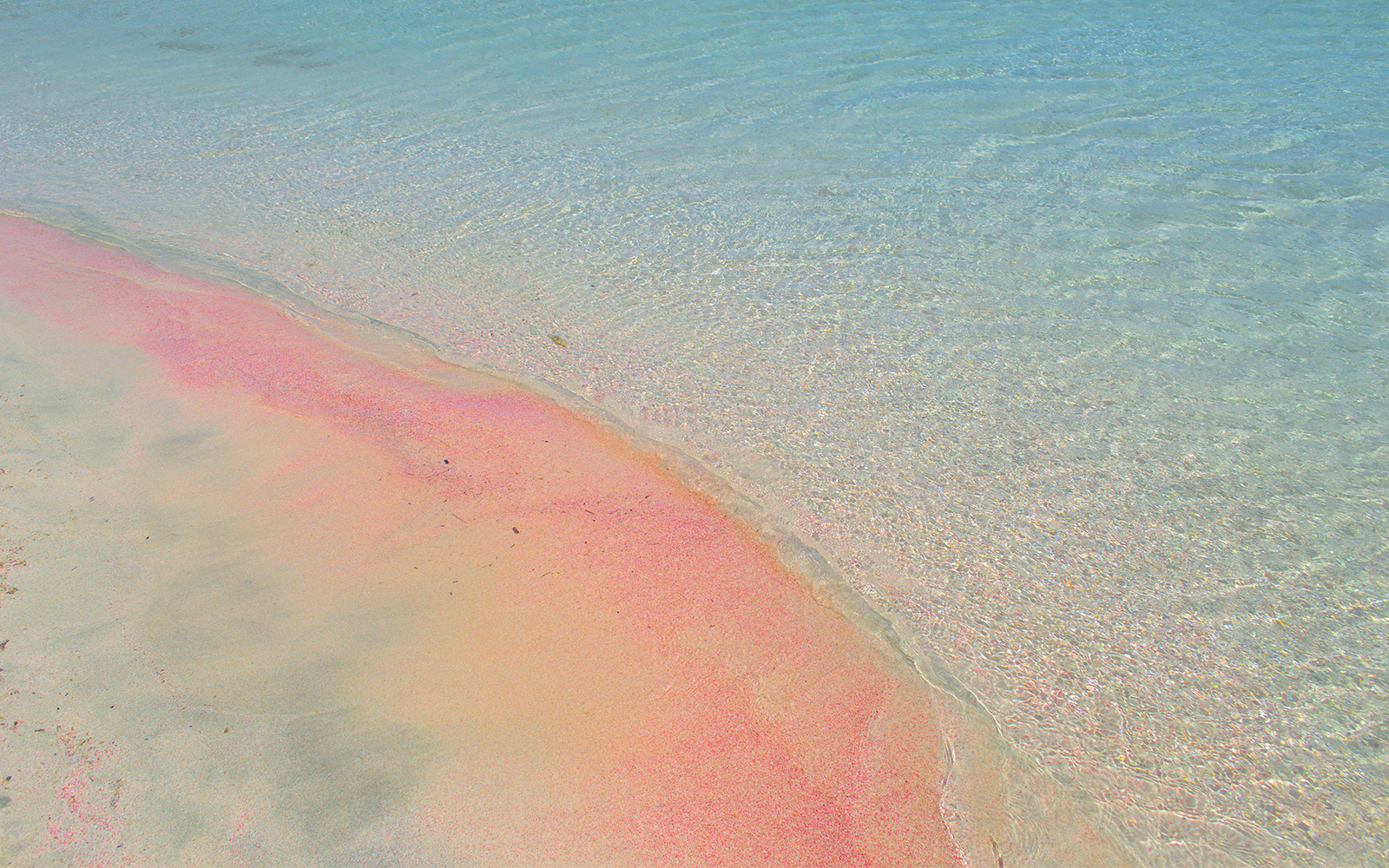 Naturally created over thousands of years, the Pink Sand Beach on Harbour Island is a striking natural phenomenon where the sand blushes under the Caribbean sun. This pink hue comes from foraminifera, tiny marine creatures with red and pink shells that are broken down and mixed with the white sand, creating the beach's signature color.
The island is only accessible by boat or plane, and the beach is about a 15-minute drive from the island's main town, Dunmore Town. Go here if you want to holiday where celebrities like Kate Middleton and Prince William have too. The best time to visit Pink Sand Beach is during the dry season, which is from November to April.
Where: Dunmore Town, Harbour Island, Bahamas
8. Jam Sutton's David and Goliath Statue, Ireland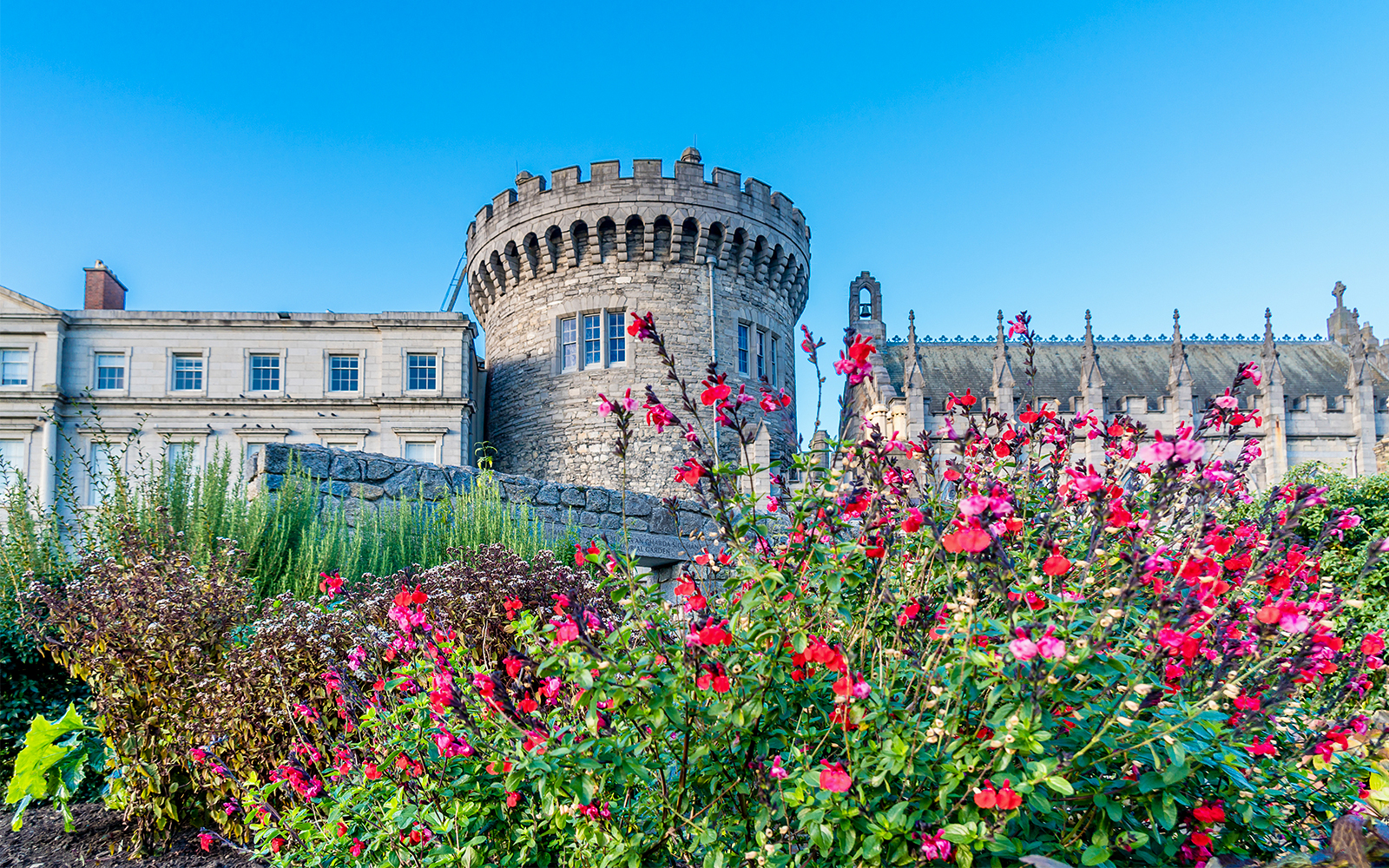 Standing tall and proud in a vivid pink hue in County Cork, Jam Sutton's statue of David and Goliath reinterprets the biblical tale with a modern, abstract approach. The statue depicts David as a young boy, with a slingshot in his hand and a smirk on his face. Goliath, on the other hand, is depicted as a giant, with a club in his hand and a look of fear on his face.
The artist Jam Sutton, who is known for his humorous sculptures, said that he was inspired to create the statue after seeing a group of children pretending to be David and Goliath, when playing in the park. Sutton thought it would be funny to create a statue that showed the story from the children's perspective.
A different depiction of Goliath, who is often portrayed as a fearsome warrior in the Bible, the idea of this statue is to show that Goliath was just a man, and that even a small boy could defeat him with courage and faith. The statue is free to see, and it is open 24 hours a day.
Where: Dubh Linn Garden, Dublin Castle, Dame Street, Dublin
Best Eco-friendly Destinations