Paris is passionate about its art and aesthetics. We've often heard of well-known artists and authors drawing inspiration from the beautiful city of love. Which is why, it comes as no surprise that Paris is home to some of the most oldest and prominent museums in the world. From architecturally beautiful to plain informative, the city is not short of museums that display some of the most remarkable artwork from renowned artists. And, what makes them worth a visit is the impressive collection of culture that is displayed under one roof. Considered as nothing less than the realm of artistic vibrancy, tourists can feast their eyes to a visual treat with every art hub they visit in Paris.
Whether it is contemporary art you're interested in or sculpture — you're bound to run across everything beginning from photography, to fine art and films during your visit. Here we bring you a list of some of the finest French museums which have done their bit at preserving and showcasing the diverse Parisian culture under a roof.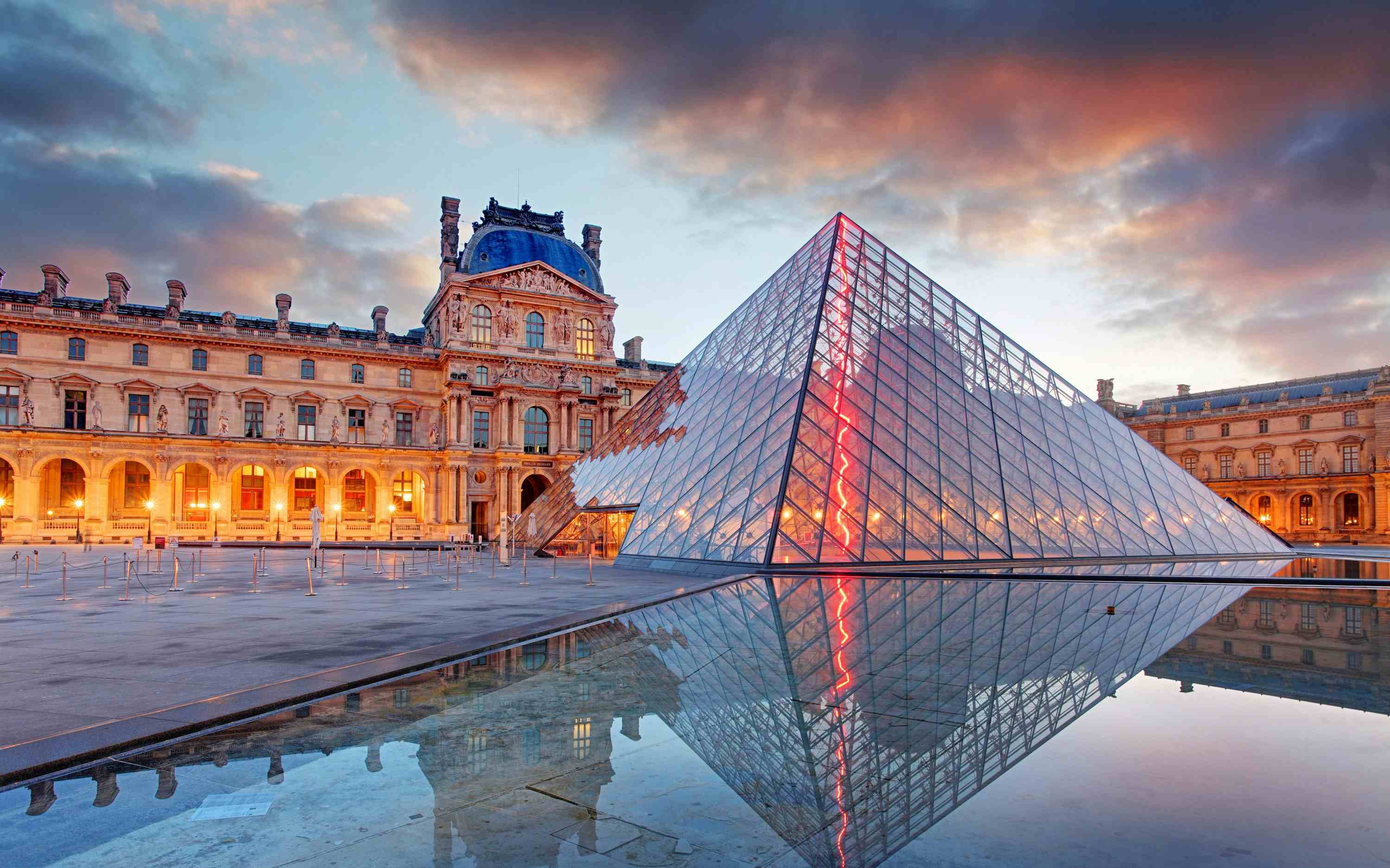 Considered as an iconic landmark, the Louvre is often on every tourist's list while visiting Paris. This famous monument is best known for a plethora of art exhibits as well as collection from around the world. It witnesses a crowd of people who visit from across the globe to catch a glimpse of the famous Mona Lisa — painted by Leonardo da Vinci. The timeless glass pyramid that has now become a symbol of sophistication and elegance is also one of the most photographed monument of the city. Apart from a myriad of paintings, the museum also hosts intricate sculptures within its premises.
KNOW MORE
Monday, Wednesday, Thursday, Saturday & Sunday: 9:00 AM to 6:00 PM
Friday: 9:00 AM to 10:00 PM
Closed on Tuesdays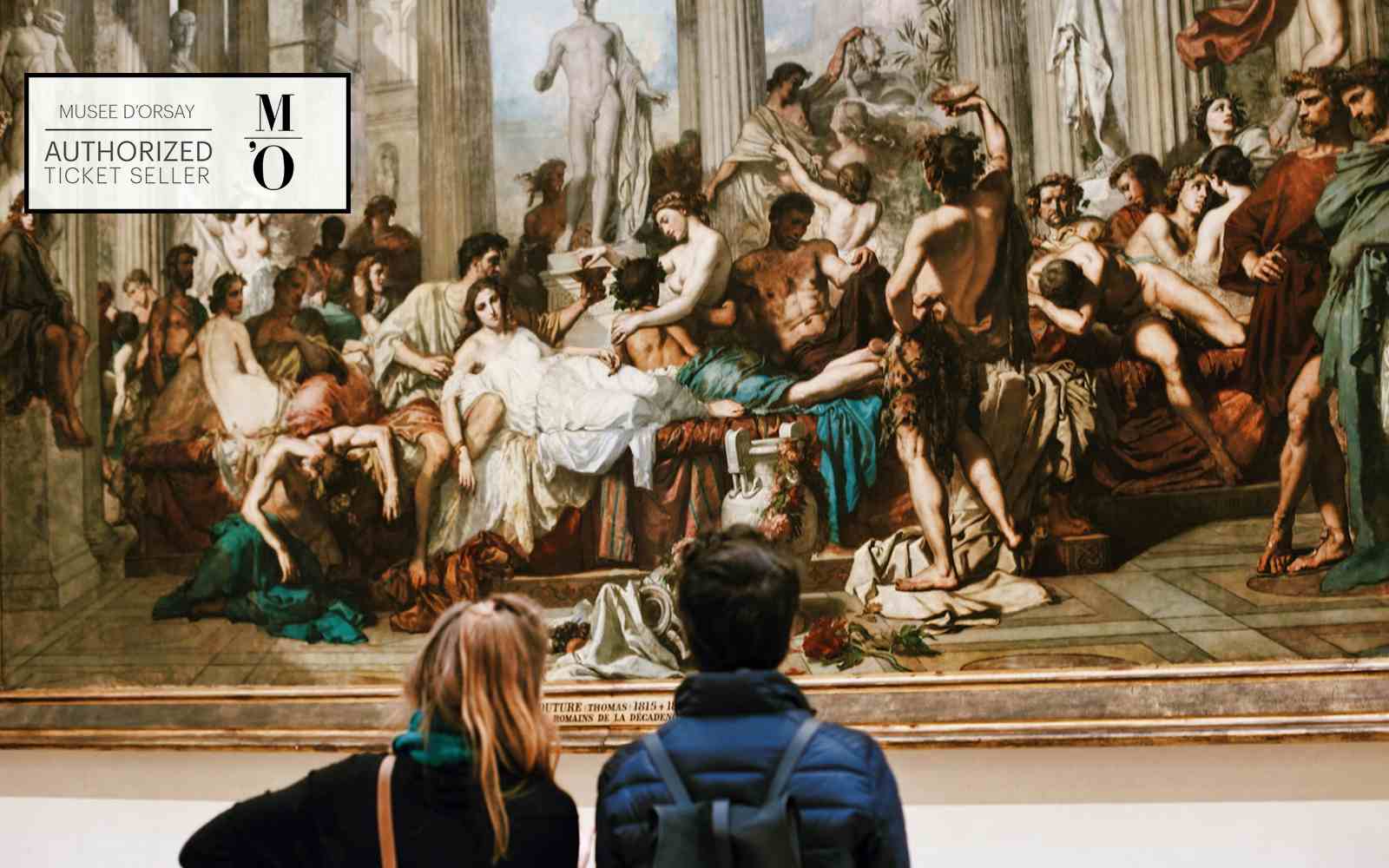 Located on the scenic banks of river Seine, the Museum of Orsay houses an impressive collection of impressionist (400 paintings) and post-impressionist (1,100 paintings) masterpieces of the world. Visitors can get a chance to view famous artworks from artists such as Monet, Degas, Sisley and Van Gogh as the Museum of Orsay is one of the largest art museums in Europe. Originally a railway station, you can still trace the origins of Gare d'Orsay in its opulent architecture. The museum also creates several temporary exhibits throughout the year and it tops on the list of Paris's interesting attraction.
KNOW MORE
Daily: 9:30 AM to 6:00 PM (except Thursday)
Thursday: 9:30 AM to 9:45 PM
Insider Tips
Make a list of the paintings you'd like to view before heading here, as that will save some time on your hands.
The museum is least crowded during the noons and off-season.
There are several lines for individuals, groups and professionals - make sure you save time by getting into the right queue. Some may recognise this museum as the oddly structured building placed near the Beauborg area in Paris. However, Centre Georges Pompidou is most importantly known for its vast collection of modern art that will leave you inspired and intrigued. The quirky building also boasts of a humongous library (with almost 500,000 books) that can easily accommodate around 2,000 readers at once. The museum contains over 50,000 works of art including paintings, sculptures, drawings as well as photography. And while you enjoy contemporary art, don't forget to catch a glimpse of the surreal panoramic view of the city from its rooftop terrace.
KNOW MORE
Wednesday – Sunday: 11:00 AM to 9:00 PM
Closed on Monday & Tuesday
Insider Tips
Buy your tickets online since the museum tends to draw crowd on a daily basis.
The best time to visit Centre Georges Pompidou is after 5 PM if you wish to spend some relaxed time within the premises.
Don't miss out the Le George restaurant on the 6th floor that promises a meal with a view.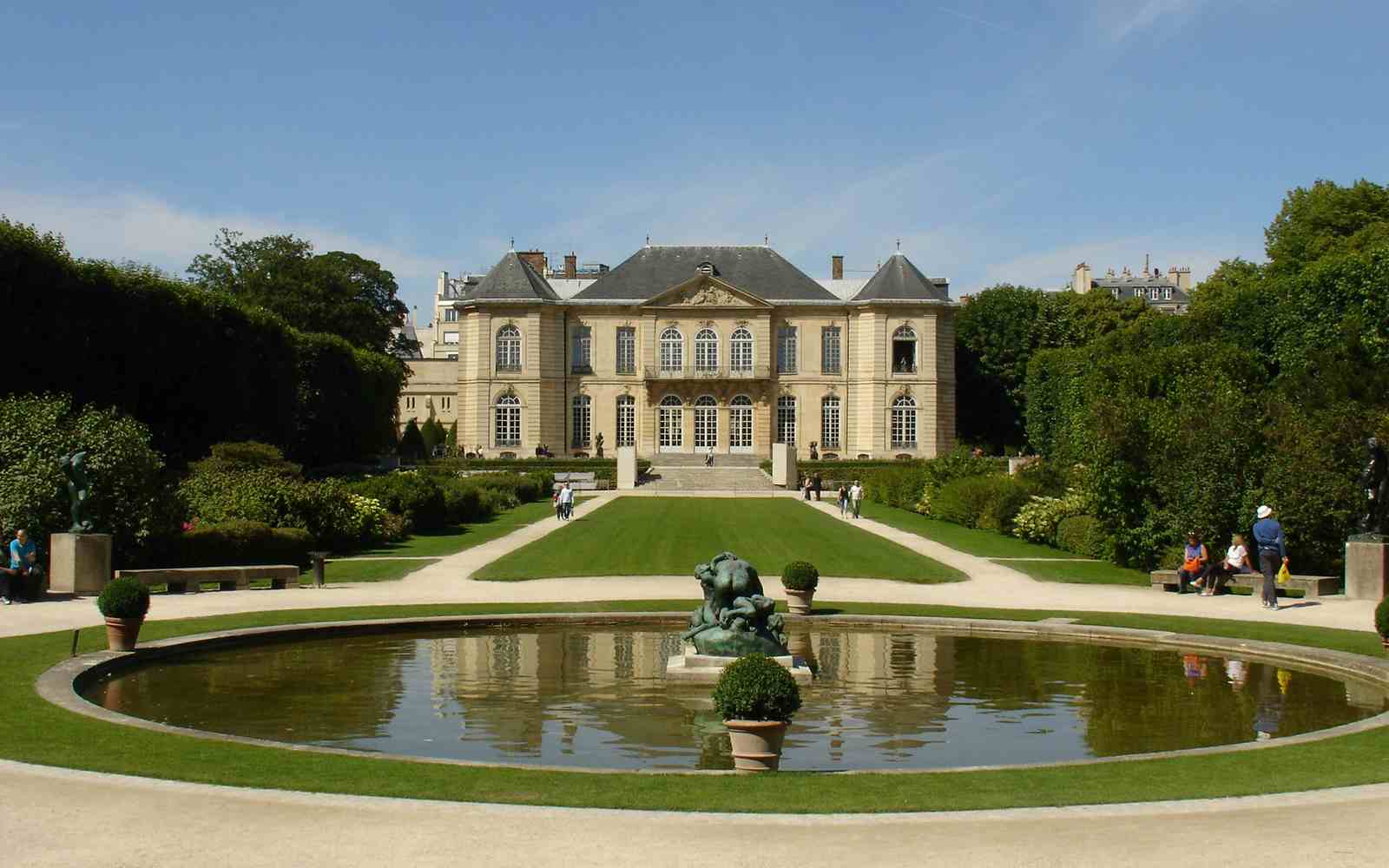 Opened in 1919, Musee Rodin holds a host of some of Auguste Rodin's impeccable artworks. Situated amongst well manicured lawns and a sprawling property, the museum is housed in a n 18th century private mansion. You can take a stroll down the pristine gardens and discover some of his prominent works such as 'The Thinker' or 'The Gates of Hell' within the lawns. You can also admire some of his drawings, prints, paintings, ceramics, photographs and antiques amongst the many collections in this museum. Visitors can also spend some leisure time frolicking around a small lake in the premises and catch a cup of coffee at the casual restaurant at this museum.
KNOW MORE
Tuesday – Sunday: 10:00 AM to 5.45
Closed on Mondays
Insider Tips
It is highly recommended to visit the ornamental and rose gardens of the museum that is accessible with a small fee.
Be sure to invest in an audio-guide to learn more about the sculptures in the premises.
If you plan on buying the tickets from the counter, make sure you arrive before 5.15 PM as that's when the desk closes down for the day.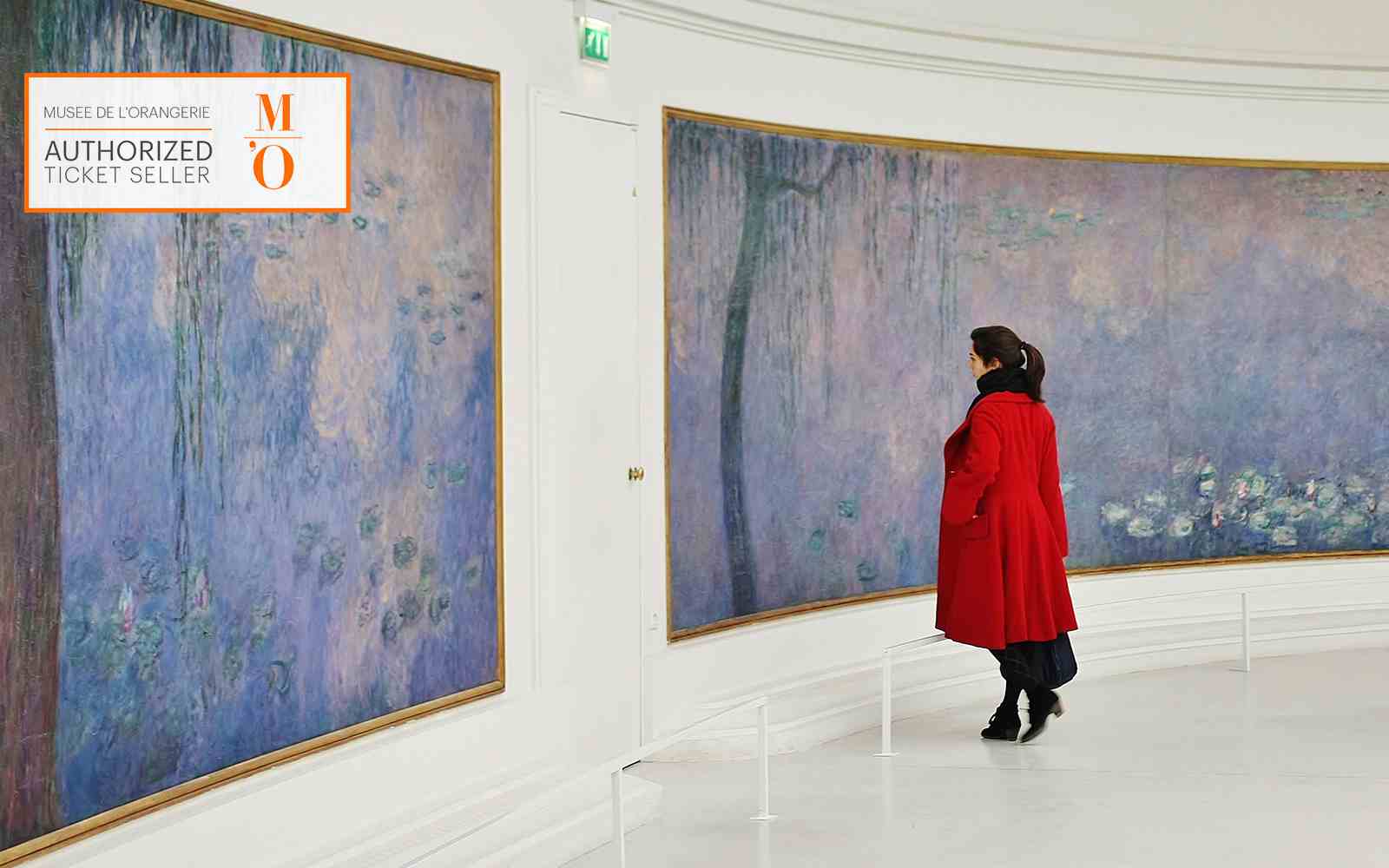 Spacious and well-organised, the Musee de l'Orangerie is home to Monet's famous painting: Series of Waterlilies. The museum offers a beautiful, panoramic view of the paintings that in an experience unlike any other. Located in the heart of the city, this museum also features 144 works from Walter Guillaume collection, which is a series creative illustrative works of the first decade of the 20th century. Musee de l'Orangerie's key feature includes its expansive exhibits that allows viewers to take a good look at every painting. Although not heavily crowded on off days, the museum tends to draw a crowd that is especially enthusiastic about Monet's artwork from around the globe.
KNOW MORE
Wednesday – Monday: 11:00 AM to 6:00 PM
Closed on Tuesdays
Insider Tips
It is recommended to get to the museum early to spend a relaxed time viewing all the exhibits.
Since the museum is slightly compact, it gets crowded quickly. Buy tickets online or avail a museum pass to skip the lines.
You can grab an impressionist painting souvenir and a cup of coffee at its gift shop.
Musee de Cluny - Musee National du Moyen Age
Previously known as Musee de Cluny, the Musée National du Moyen-Age boasts of an eye-catching medieval collection and garden within its four walls. In fact, even before you enter the museum, you can glimpse through the beautiful Gallo-Roman baths on your way inside. The museum's collection includes everything beginning from art to antiquity as well as some notable works from the renaissance periods. Now transformed into a magnificent Hotel de Cluny, the gothic styled architecture of this museum is a hit with many-a-shutterbugs from around the globe who wish to capture the sublime elements of the building.
KNOW MORE
Wednesday – Monday: 9:15 AM TO 5:45 PM
Closed on Tuesdays
Insider Tips
Don't miss out on the collection of the 'Lady and the Unicorns' tapestries located in the upper level.
The museum comprises of the Roman bathhouse (Frigidarium) in the lower level.
Since Musee de Cluny is located in the Latin Quarter, it can be easily reached and is close to other Parisian attractions as well.
Galeries Nationales du Grand Palais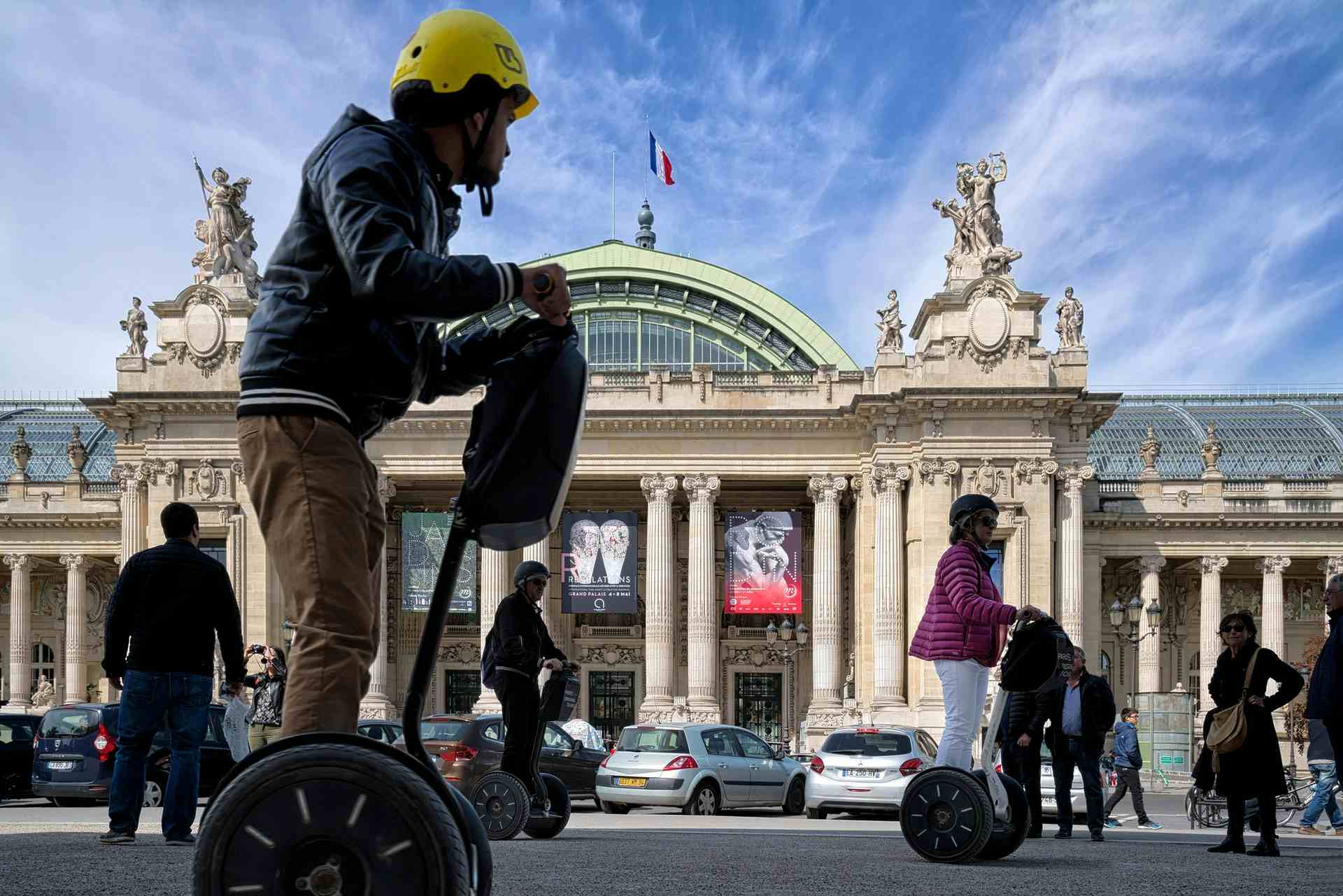 One of the most iconic Parisian architecture, one simply can't miss the striking Grand Palais located on the buzzing streets of Champs Elysees. The architectural masterpiece comprises of three major sites: the Nave, the National Galleries and the Palais de la Decouverte. There are several national and international events being held every year at the Nave that include horse riding, contemporary art and many others. Apart from that, visitors have the privilege to view some eye-catching collections by Picasso, Hopper and several other renowned artists that have set a milestone in the history of art. In fact, children too can make the most of the knowledge imparted at this museum by spending some time at The Palais de la Decouverte. There are numerous cultural hotspots within the museum for kids, that are dedicated to science and fun learning.
KNOW MORE
Thursday – Monday: 10:00 AM TO 8:00 PM
Wednesday: 10:00 AM TO 10:00 PM
Closed on Tuesdays
Insider Tips
The Grand Palais showcases grand-scale art exhibitions as well as events — like the Annual Paris Photo exhibition, Fashion Week, Auto shows, and even equestrian events.
Stand beneath the majestic glass vault located in the Main Space, which has been inspired by London's Crystal Palace.
The Palais de la Découverte can be found behind the National Galleries on the next street, which is a fabulous science museum for children.
Musee du quai Branly - Jacques Chirac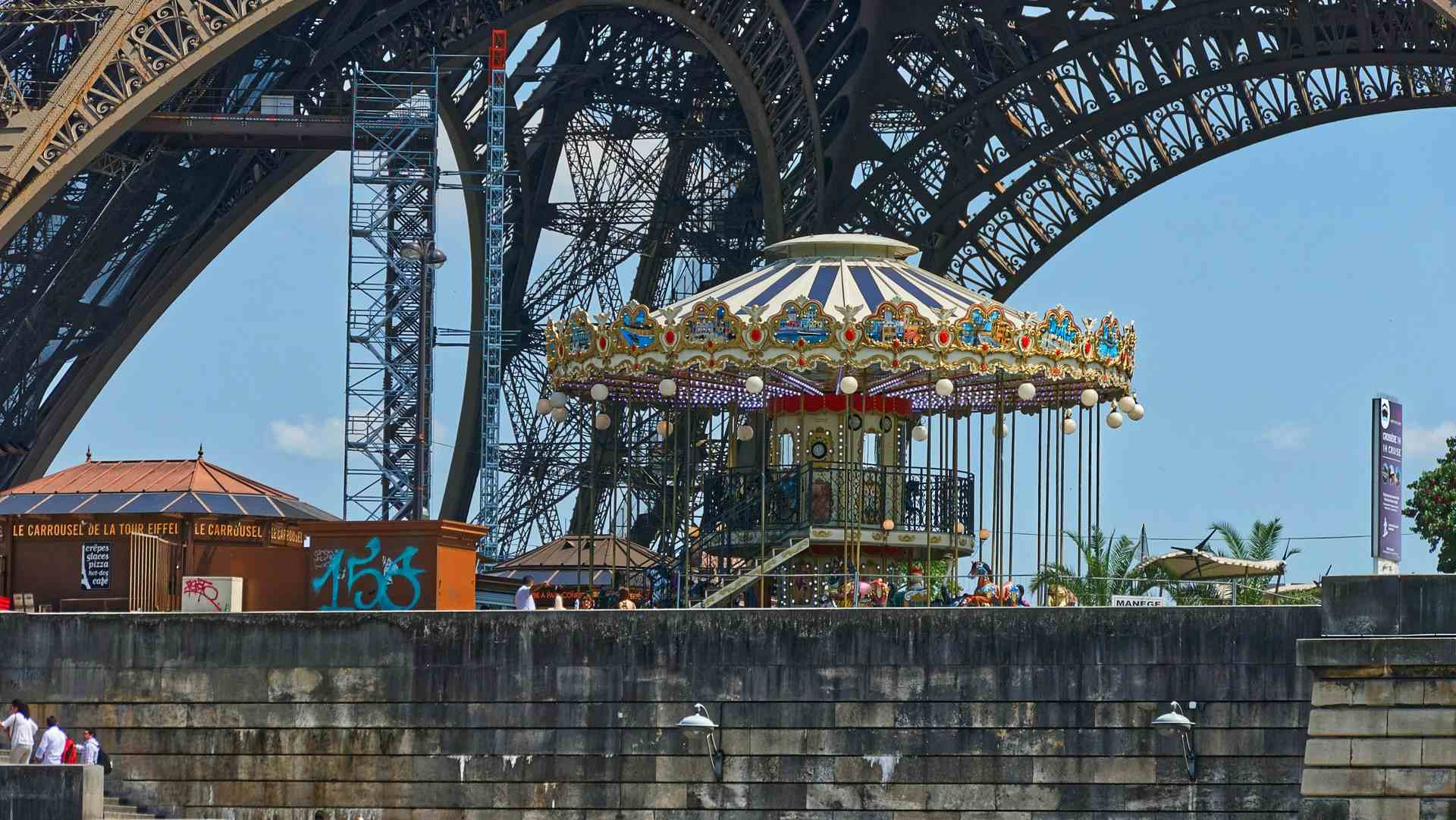 If a rich dose of culture is what you're looking for, the Musée du Quai Branly is the right place to acquaint yourself with traditional art and an eclectic collection of artefacts from across the globe. The museum hosts as many as 300,000 artefacts and objects and 700,000 photograph under its roof. You can browse through various musical instruments, fabrics, clothing that are significant from Oceania, Asia, Africa and America. The museum makes sure to take you on an interesting journey within the cultures of distant lands across centuries. What makes this museum worth a visit is its focus on non-European cultures. It even houses a cosy reading room, a theatre, a cinema, restaurant and a bookshop within its premises.
KNOW MORE
Sundays, Tuesdays & Wednesdays: 11:00 AM to 7:00 PM
Thursday – Saturday: 11:00 AM to 9:00 PM
Closed on Mondays
Insider Tips
The Musée du Quai Branly has regular cultural performances within its premises. Make sure you schedule your visit around them.
The museum is also home to a great al fresco cafeteria that is perfect for families and couples alike.
There are several cultural workshops and activities being held within the museum. Keep an eye on their website if you're looking for something specific.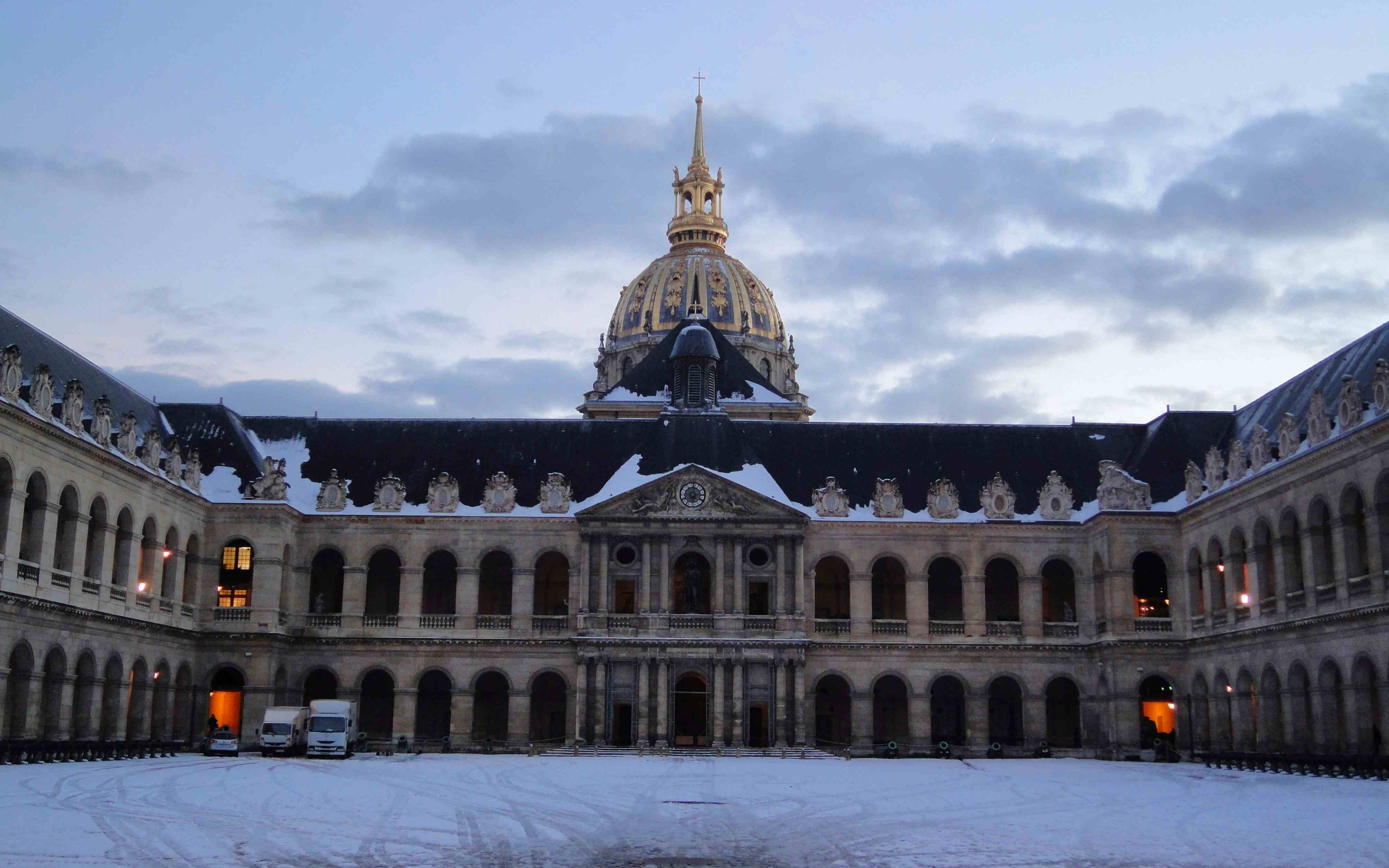 A museum unlike any other, the Army Museum in Paris displays a splendid collection of medieval armour and weapons. The sprawling palatial building which is best known for the tomb of Napoleon I is divided into three prominent sections. The Departement Moderne holds informative exhibits about the two world wars while the other chamber complexes showcase rows of suits of armour. The building is well-organised and elegant, and it also immortalises the history of Paris amidst its exhibits. If weapons and artillery do not impress you, visit for the magnificence of the tomb that is situated inside the museum.
KNOW MORE
Daily: 10:00 AM to 6:00 PM
Insider Tips
Use the digital guide feature provided by the museum for an in-depth knowledge about all the exhibits.
Download the Application Musée de l'Armée, an iPhone and Android application that will help you explore the museum, its collections and the event calendar.
Reservist soldiers can avail a discounted price on presenting a military identity card.
Musee Marmottan - Claude Monet
#10 Best Museums in Paris The Musee Marmottan - Claude Monet is popular due to the largest collection of Monet's work that is exhibited within museum. Originally built as a hunting lodge for the Duke of Valmy, the museum was brought back life in the year 1934. Visitors can view some of Claude Monet's remarkable artwork (including 'Impression, Sunrise') in a fresh new light at this museum. Musee Marmottan houses as many as 130 paintings and drawings, and also a large collection of paintings from Impressionist Berthe Morisot. You may even venture into a chamber featuring 90 artworks from lesser-known (yet equally intriguing) impressionists if you're an art enthusiast seeking for an alternative.
KNOW MORE
Tuesday – Sunday: 10:00 AM to 6:00 PM
Closed on Mondays
Insider Tips
It is recommended to purchase an audio guide as some of the exhibits are not accurately labelled in English.
You may even buy an English-language catalogue in the museum shop for better understanding of the collection.
Keep aside some time for travel as the museum is located on the edge of the town.
Cite de l'Architecture et du Patrimoine
#11 Best Museums in Paris If you're someone who appreciates architecture and its history, the Cite de l'Architecture et du Patrimoine museum is definitely something you shouldn't miss out. Set off on a voyage that takes you through the rich architectural heritage of France, beginning from the middle ages to present day. You may come across exhibits such as a life-sized productions of doorway of Chartres Cathedral, or models and videos included in this museum's collection. It even hosts temporary workshops for children and adults alike, that briefs you with the history and various challenges faced back in the day. Glimpse into the world of architecture and how it has evolved over the years during your visit to this museum.
KNOW MORE
Wednesday, Friday, Saturday & Sunday: 11:00 AM to 7:00 PM
Thursday: 11:00 AM to 9:00 PM
Closed on Mondays & Tuesdays
Insider Tips
The top floor has a great view of the Eiffel Tower for those who are looking out for a photo op.
An exhibit of painted glass as well as the dome on the second floor are a must-visit during your time at Cite de l'Architecture et du Patrimoine.
The museum offers plenty of learning opportunities for students in the field of architecture.
You may also like: