A quintessential Parisian experience is usually defined by scenic views, the perfect fall/winter outfit, tons of Instagram pictures, and food that makes it all worth it. When you spend hours learning about history and looking at paintings that are bound to blow your mind, looking forward to great food at the end of the day, or in the middle of the day, or just the thought of great food, should be enough to keep you going!
Therefore, once you're done admiring everything that The Louvre Paris has to offer, or if you're looking to grab a bite midway through the tour, here's a list of restaurants/cafes you can visit.
The museum has a range of options available from grab-to-go kiosks to casual and fancy sit-down eateries. Some of our top picks, are as follows.
7 Restaurants In & Around The Louvre You Must Try
Café Marly
The restaurant beneath the arcades of the Louvre
Stationed below the arcades of the Louvre, Café Marly gives you a lovely view of the country's most visited museum and is perfect for a calm and collected brunch or lunch.It offers wonderful views of the pyramid, as well as a wide selection of food. You can enjoy coffee, tea, and pastries while surrounded by tourists taking pictures and people that are on their way to work.
Cuisines: European, French, Cafe
Price for two: €20 to 40
Open Hours: 08:00 AM to 01:00 AM
Cheeseburgers, Spring rolls, Croque-monsieur, Salmon, Scallops and Mashed potatoes.
Review of Café Marly
Overall an amazing experience. I was super impressed by all the staff that made us feel welcome with their friendly approach and even some Spanish-speaking staff which was sweet. The food and presentation is just delightful. Super recommend if your visiting Paris as views are just breath-taking. Ensure you make a reservation online.
Martin Lopez, Google Reviews, August 2021
Café Richelieu / Angelina
Your gateway to stunning views and exquisite delicacies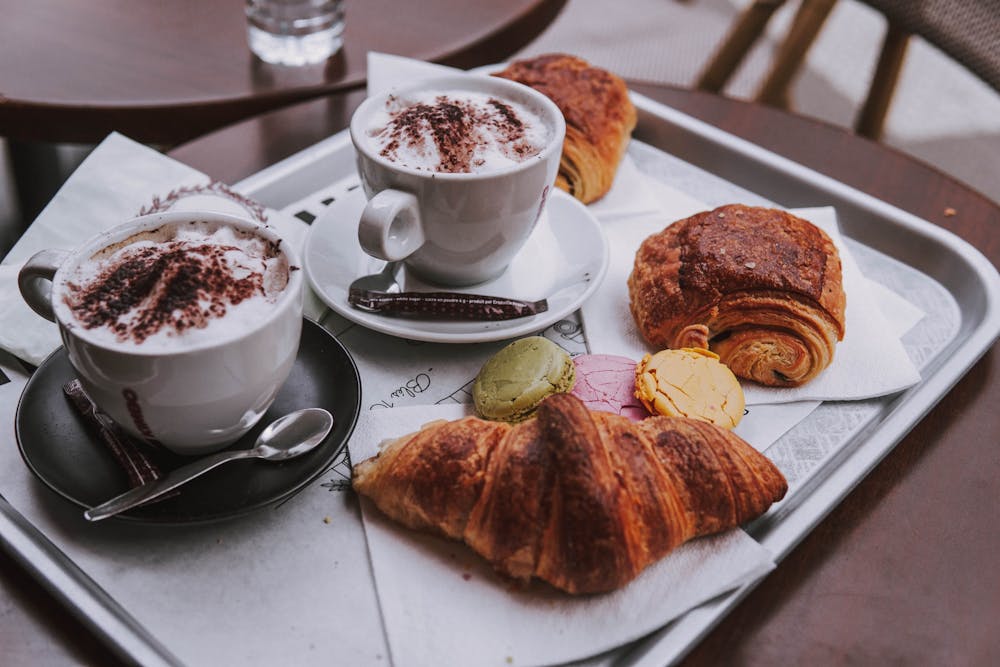 Housed in the former office of the Minister of Finance, located in the Richelieu wing of the Louvre, the cafe is home to stunning views and french desserts and delicacies. Along with the tea room classics on offer, the chef prepares a cuisine that brings back a ton of memories and childhood favourites. The restaurant has a lovely view of the Louvre pyramid.
Cuisines: French, European, Cafe
Price for two: €25 to 45
Open Hours: Wednesday to Monday, 10:00 am to 4:45 pm
Hot chocolate, Chestnut cake, Tea
Review of Café Richelieu/Angelina
One of the best experiences I enjoyed in Paris on the 2 weeks that I was there. Spent the entire day at the museum and got hungry and we got some food. The prices were worth it. Food was amazing. The hostess and the waiter were extremely nice. It does help to greet them in French when walking in and when ordering food and drinks. At least say "Bon Soir" when walking in. Will definitely go back on my next trip. The view was amazing too!!! The deserts and coffee were so delicious!!!
Oscar Godinez, Google Reviews, April 2019
Bistrot Benoit
Your meal in the heart of the Louvre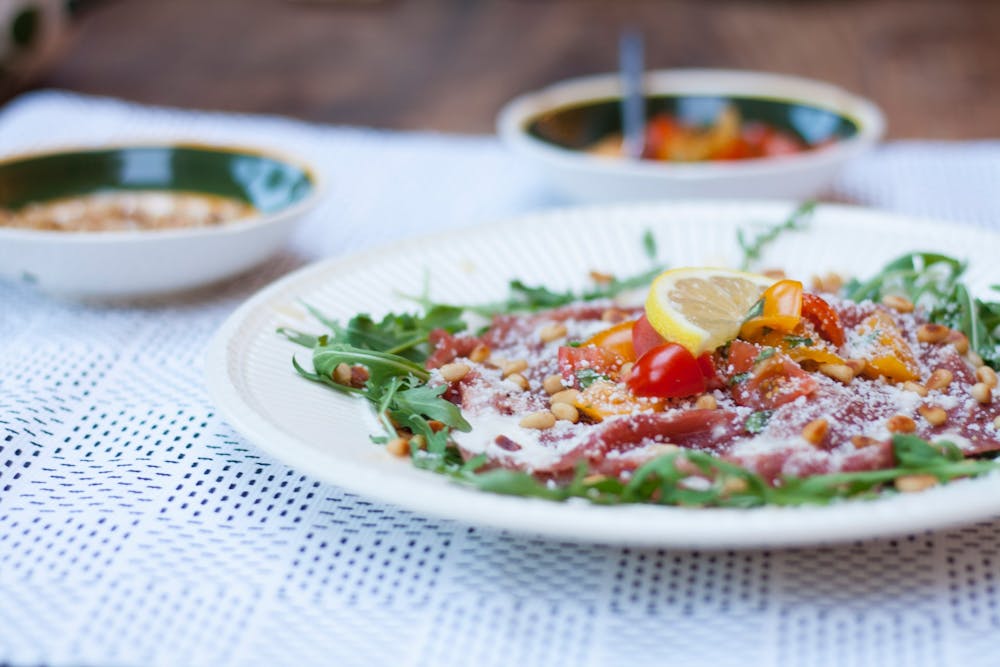 Bistrot Benoit is a quaint little restaurant located right underneath the I M Pei glass pyramid in the Louvre. It is a wonderful place to get your hands on some delicious French cuisine. The restaurant offers a small menu which includes dishes like carpaccio, steak tartare and many more!
Cuisines: French
Price for two: €15 to 25
Open Hours: Wednesday to Friday, Sunday: 12 noon to 2 pm and 6 pm to 10 pm. Saturday: 6-8pm. Mondays and Tuesdays are closed.
Carpaccio, Steak tartare, Salads.
Review of Bistrot Benoit
Perfect to recover between hours of art. Probably the best sit-down restaurant once you are inside the Louvre and you will need break if you plan to visit for a full day - which you should of course!...This typical bistrot offers a superbe service by French waiters speaking a remarkably good English; a large choice of dishes - and of course the usual formulas for a lunch menu...The salad was just excellent in all its simplicity - just salad, cheese, ham and a poached egg - with a delicious vinaigrette served on the side...A nice break to relax and recharge the batteries!
Pernille, Tripadvisor, November 2019
Le Grand Véfour
Your chance to eat at one of the oldest restaurants in Paris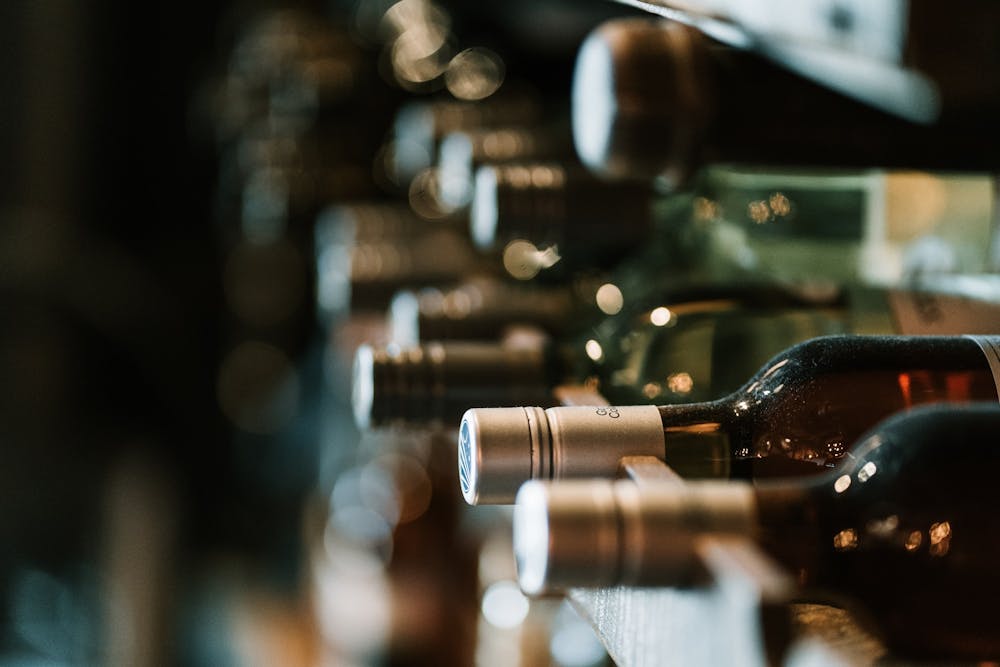 Le Grand Véfour is a wonderful restaurant that gives you the opportunity to eat at one of the oldest restaurants in Paris. It has been around since the 18th century and is one of the favourite spots for the Parisian political, artistic and literary societies.
Cuisines: Local French and European
Price for two: €60 to 100
Open Hours: Tuesday to Saturday, 12:15 pm to 2 pm, and 7:15 to 9:30 pm
Extensive wine list, truffle, entrees
Review of Le Grand Véfour
Good dining experience. The service was outstanding and the venue gorgeous. Had the 3 course menu which was tasty and not expensive at all (less than 60€). Had smoked salmon as appetizer, lamb ribs, and a caramel floating island as dessert. Wine by the glass was pretty good and suggestions made by the sommelier were perfect. Overall, a classic for dinner.
Monica Rivera, Google Reviews, October 2021
Sign up for our monthly newsletter
Your dose of travel fix - from hacks and deals to travel tips and everything in between, delivered monthly to your inbox
Please enter a valid email
Unsubscribe anytime
Café Des Marronniers
A quick bite in the heart of the Tuileries Garden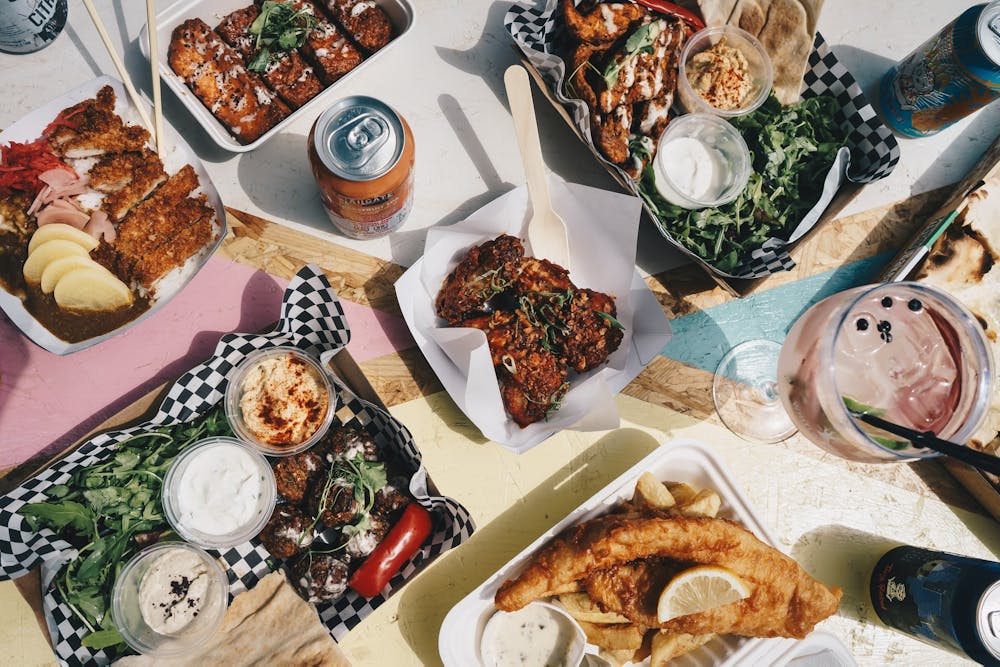 Located on the right side of the Louvre, alternatively, in the heart of the Tuileries Garden, the Café Des Marronniers , is a good option to have a quick bite and offers delicious quiches, salads and desserts.
Cuisines: Traditional French
Price for two: €20 to 40
Open Hours: Wednesday to Sunday, 10 am to 5:30 pm
Fish and Chips, Creme brûlée, Croque Monsieur.
Review of Café Des Marronniers
The perfect place to enjoy the Parisian autumnal sunshine! Last Friday, my best friend and I enjoyed a museum day in Paris and this cafe is in ideal walking distance of the Louvre. The menu had something for everyone, and we chose the fish and chips and dessert deal. It worked out really reasonable and was delicious, the staff make the place, our waiters were so warm and friendly and I hope they read this and know what a massive difference they make. I will definitely be back when I next stay in Paris.
lovelightlimitless, Tripadvisor, October 2021
Le Louvre Ripaille
Seasonal food, all year round
A stone's throw away from the Louvre, the Louvre Ripaille restaurant offers refined cuisine to its guests. The restaurant renews its menu every 4 months so as to ensure that the customers are served with only the freshest seasonal ingredients.
Cuisines: French, European
Price for two: €20 to 50
Open Hours: Lunch: 12 p.m. - 2:30 p.m, Dinner: 7:30 p.m. - 10:30 p.m.
Wine, Pasta, Beef, Mashed Potatoes, Soup, Snails
Review of Le Louvre Ripaille
Perfect for lunch near the Louvre. We had a wonderful meal and service, thanks to Nida. We had the roasted bone marrow, the snails, beef bourguignon with pasta, and beef stew on mashed potatoes, all excellent and reasonably priced for the quality of the food.
D O, Tripadvisor, November 2021
Le Fumoir
Your one-stop shop for healthy and innovative meals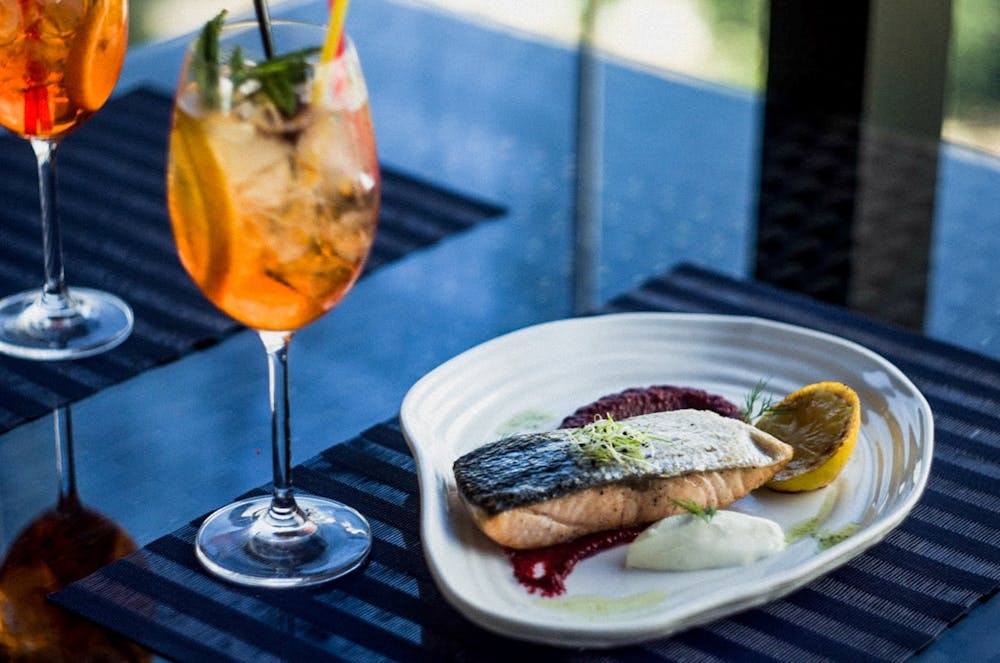 Located opposite the colonnades of the Louvre Museum, Le Fumoir offers healthy and inventive cuisine, with a touch of Scandinavian influences. Every week offers a new menu for lunch and dinner, with a new fish of the day, every day!
Cuisines: French, European, a hint of Scandinavian
Price for two:€20 to 40
Open Hours: 12 noon to 2:30 pm, and 7 pm to 10:30 pm
Cocktails, Smoked Salmon, Margaritas
Review of Le Fumoir
Perfect date place. Can actually sit at the bar here, take your time and have a drink (which is a bit rare in Paris, where you're frequently standing).. Food is great, cocktails are great, and it's reasonably priced for the location (across from the louvre).
Mollie Kuenster, Google Reviews, November 2021
Which are the best Louvre Museum restaurants?
Do I need to buy a ticket to visit a Louvre Museum restaurant?
Is it expensive to eat at a Louvre Museum restaurant?
Is there a dress code to dine at a Louvre Museum restaurant?
Do I need to reserve a table at a Louvre Museum restaurant?
Recommended Louvre Museum Experiences
Ready to head to Paris?
Check out other things to do in Paris and read our comprehensive Paris Travel Guide packed with itineraries, tours, culture trips, best hotels, restaurants and a lot more.