Europe's summer festivals are renowned for their epic lineups and incredible atmospheres. From the iconic Glastonbury in the UK to the legendary Tomorrowland in Belgium, there are no shortages of big-name events to choose from. But what about the lesser-known festivals? The hidden gems tucked away in remote corners of the continent? These are the festivals that may not be on everyone's radar, but offer a unique and unforgettable experience. Whether it's a small village celebration in Portugal or a beachfront party in Croatia, Europe's secret summer festivals are worth seeking out. So grab your tent, pack your dancing shoes, and prepare for an unforgettable adventure!
1. Best Kept Secret, Netherlands
📍 North Brabant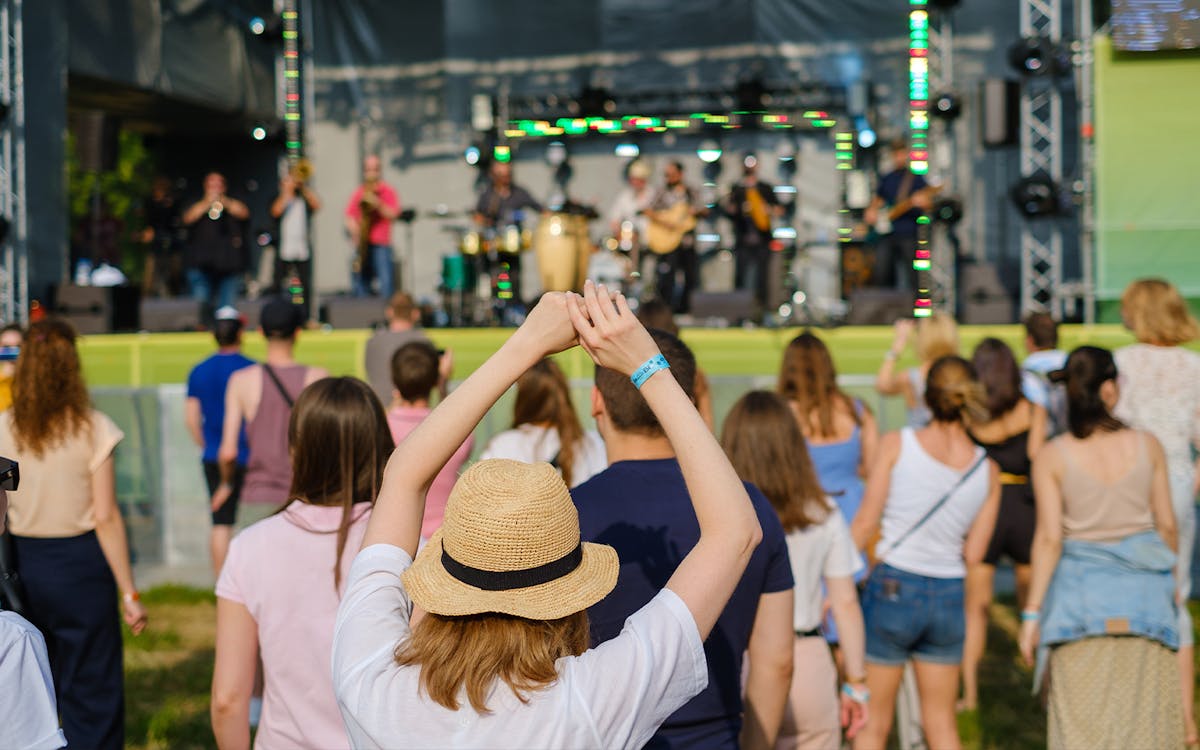 Best Kept Secret in the Netherlands is a hidden gem on the summer festival circuit. Located in the De Beekse Bergen safari park, this festival offers a truly unique setting. Festival-goers can enjoy a diverse lineup of indie, rock, and electronic music while surrounded by beautiful nature. The festival also features art installations, food trucks serving up delicious bites, and a relaxed and friendly atmosphere.
2. Mud Olympics, Germany
📍 Brunsbuettel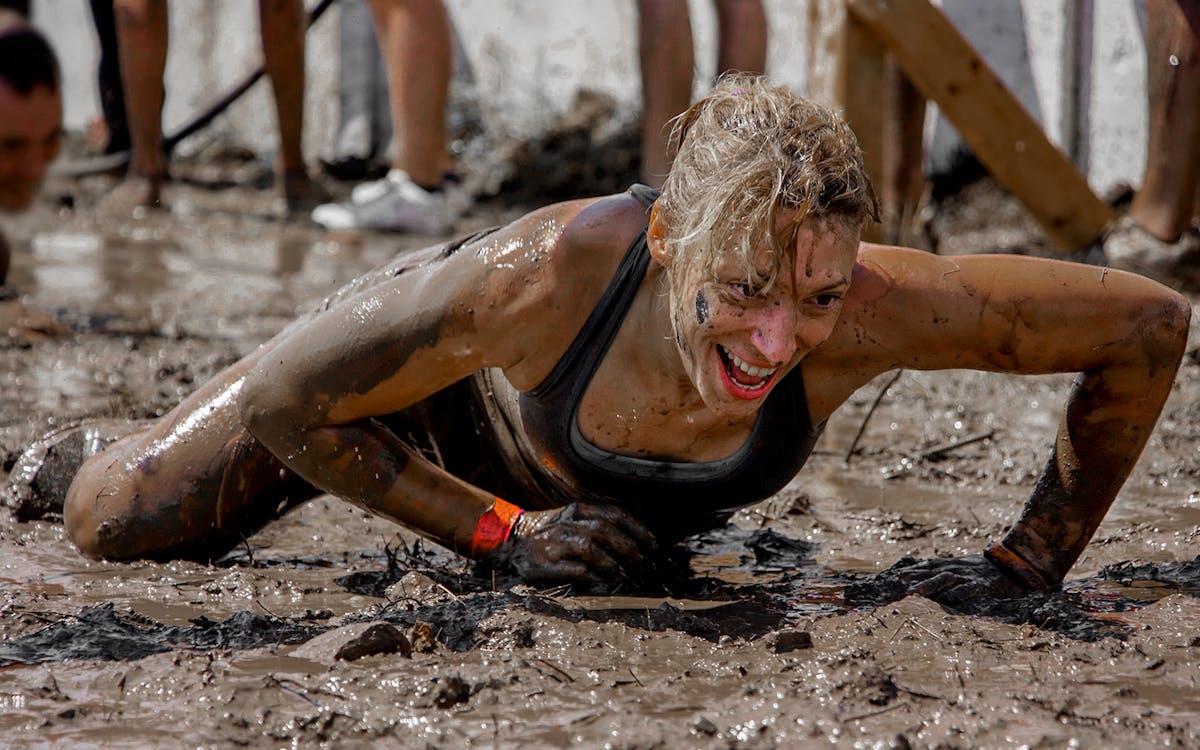 The Mud Olympics in Germany is a one-of-a-kind festival that takes place in Brunsbuettel. This unique event sees teams from all over the world compete in a range of muddy challenges. From mud soccer and mud volleyball to mud wrestling and mud sledging, participants get down and dirty in the name of competition. The festival also includes live music, delicious food stalls, and a lively party atmosphere.
3. Boom Festival in Portugal
📍 Idanha-a-Nova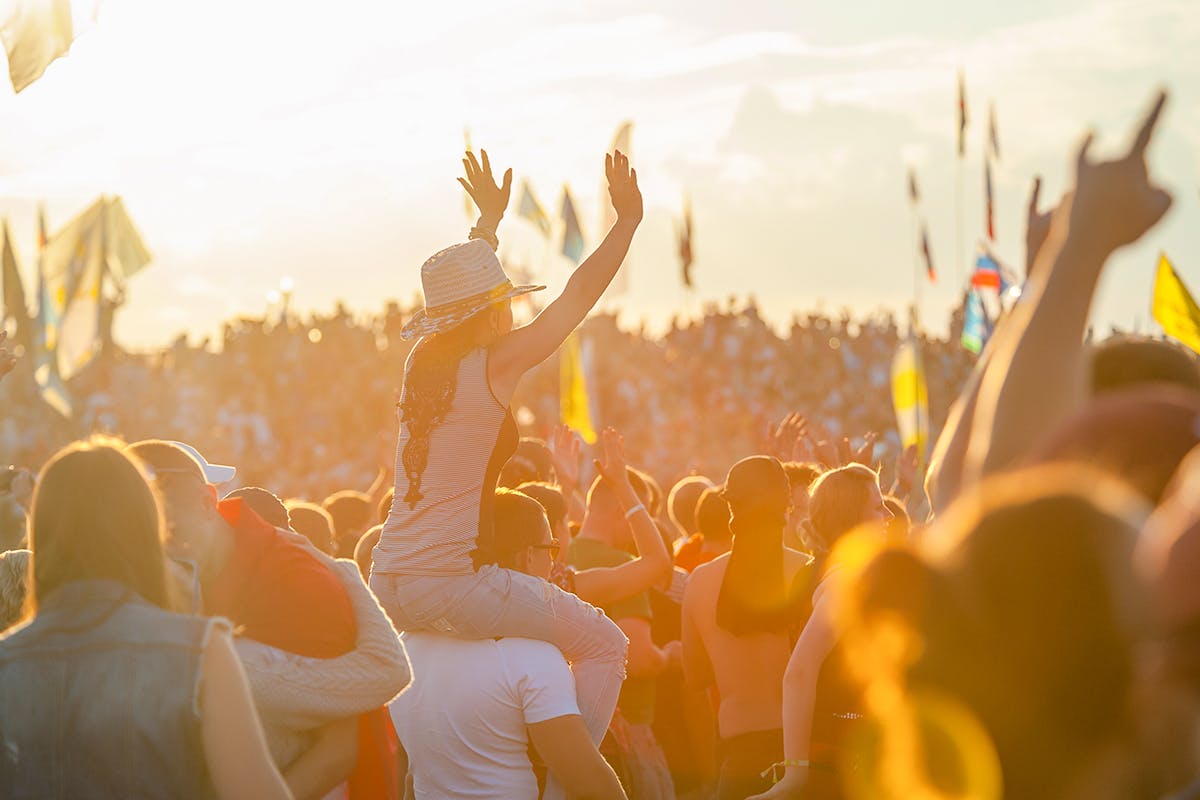 The Boom Festival in Portugal is a psychedelic music and arts festival that takes place in the idyllic countryside of Idanha-a-Nova. Known for its focus on sustainability, spirituality, and community, this festival offers a transformative experience for attendees. With multiple stages featuring a variety of electronic and world music, immersive art installations, workshops, and healing spaces, Boom Festival creates a vibrant and inclusive environment. It's a celebration of creativity, unity, and consciousness, making it a must-visit for those seeking a truly unique and enriching festival experience.
4. Træna Festival, Norway
📍 Træna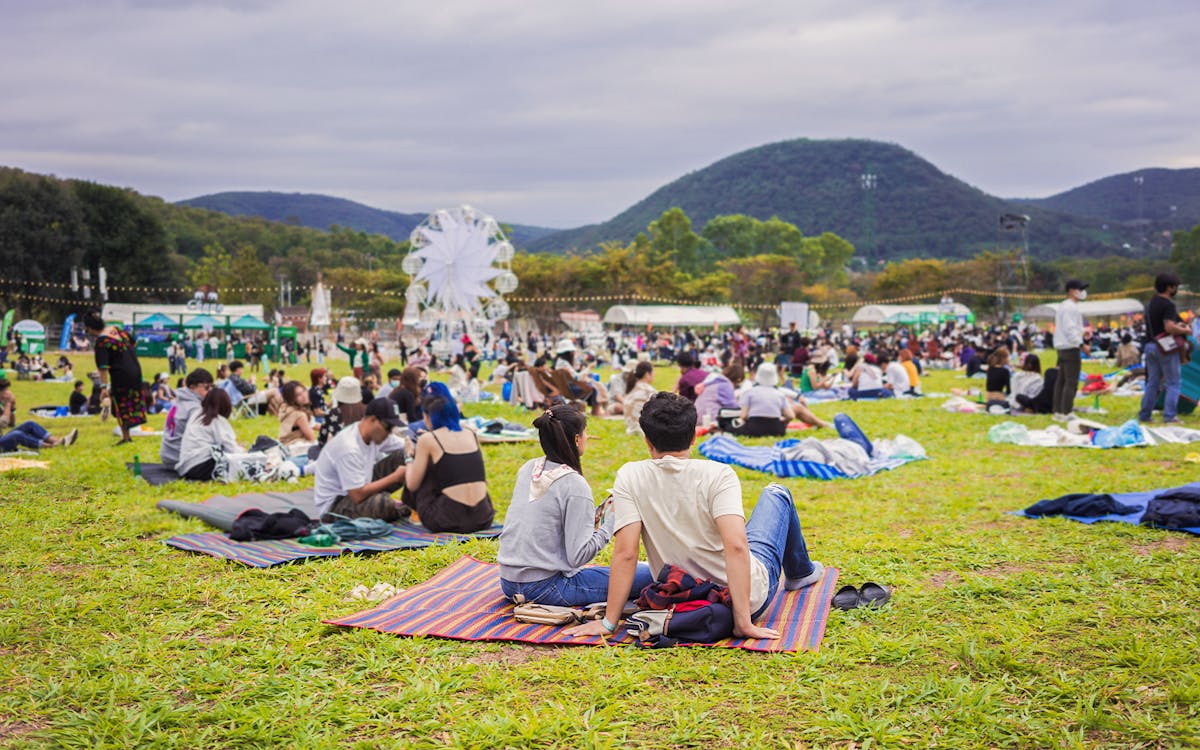 The Træna Festival in Norway is a hidden gem, nestled in the stunning Norwegian archipelago. This unique festival showcases a captivating blend of music, art, and natural beauty. Known for its intimate atmosphere and remote location, Træna Festival attracts both locals and international visitors seeking an authentic cultural experience. Træna Festival also offers a diverse range of art installations, exhibitions, and workshops, allowing attendees to engage with the creative process firsthand.
5. Colours of Ostrava, Czech Republic
📍 Ostrava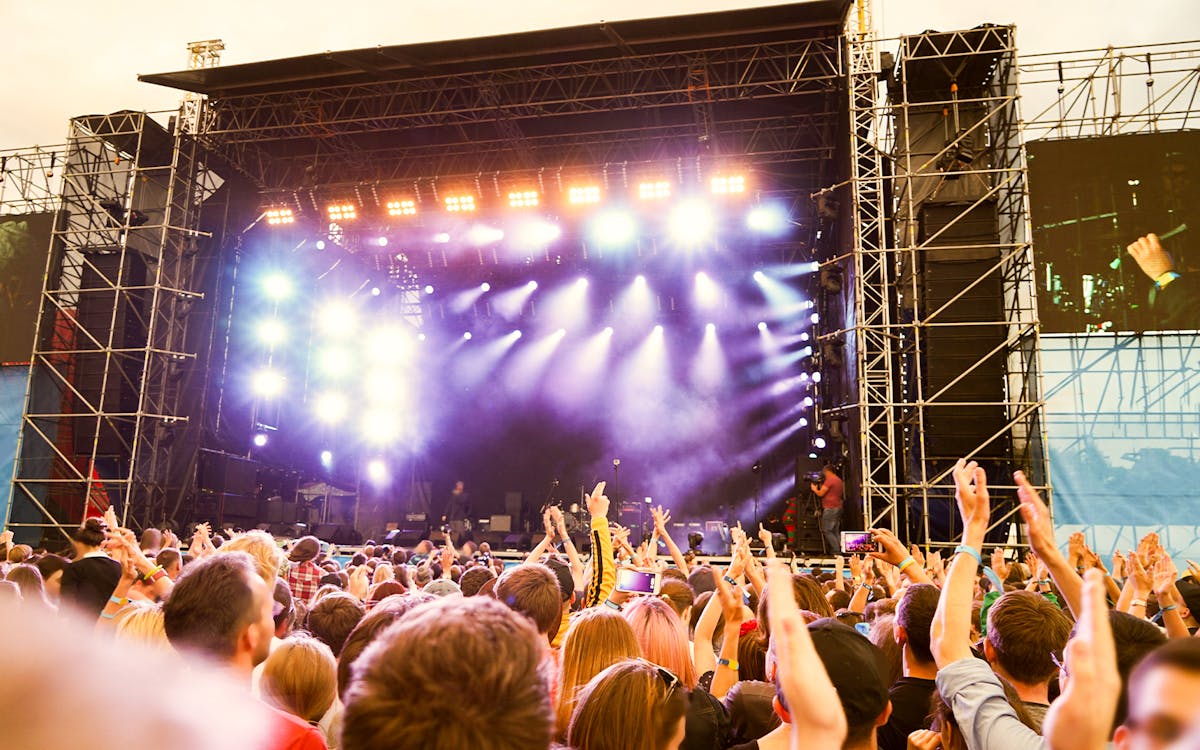 Held annually in the city of Ostrava, Czech Republic, this vibrant event showcases a diverse range of music genres and artistic performances. Known for its picturesque setting in Dolní Vítkovice, the festival attracts both local and international artists, creating a unique and immersive cultural experience. The festival's lineup features an eclectic mix of music, including rock, folk, jazz, electronic, and world music. With multiple stages scattered throughout the industrial heritage site, attendees can explore different musical genres and discover new sounds at every turn.
6. Flamenco Festival, Spain
📍 Across Spain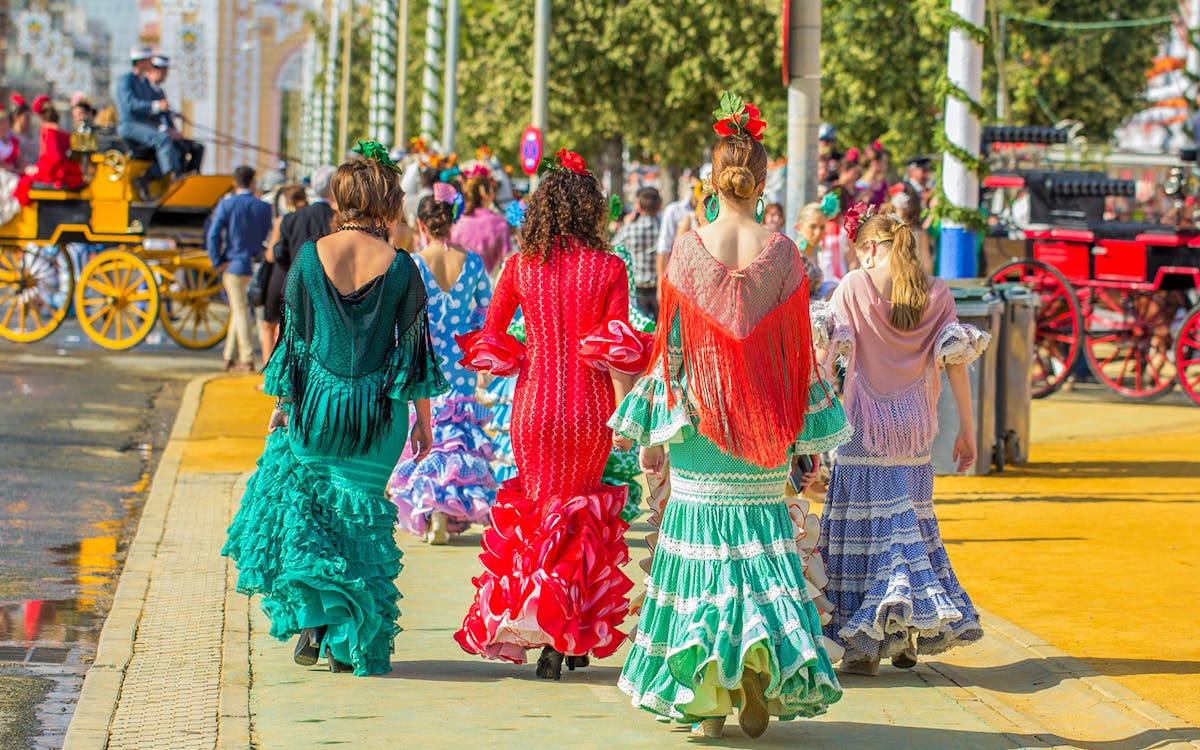 The Flamenco Festival is a must-visit event that takes place in different cities across Spain. This celebration showcases the essence of flamenco, a passionate and expressive Spanish dance form. The festival brings together talented flamenco artists, musicians, and dancers who enchant the audience with their captivating performances. From the rhythmic clapping of hands to the melodic sounds of the guitar, every aspect of flamenco is celebrated during this festival. Dancers, adorned in traditional flamenco attire, move with such grace and power that it's hard not to be mesmerized by their performance.
7. All Points East, UK
📍 London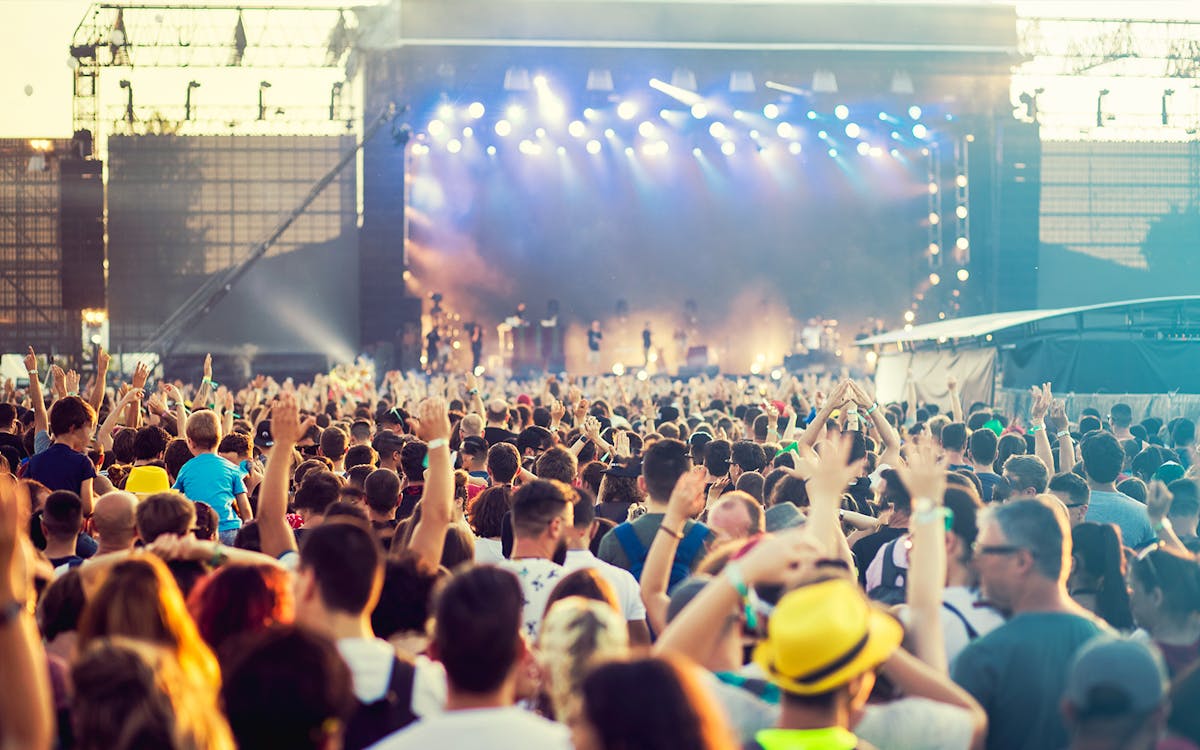 All Points East Festival is an annual music festival held in Victoria Park, London. It takes place over two weekends and offers a diverse lineup of both established and emerging artists. The festival showcases a range of genres including rock, indie, electronic, and hip-hop, catering to a wide variety of musical tastes. In addition to the impressive lineup, All Points East also offers a unique festival experience with its array of food stalls, beer gardens, and immersive art installations.
8. Carnival Of Venice, Italy
📍 Venice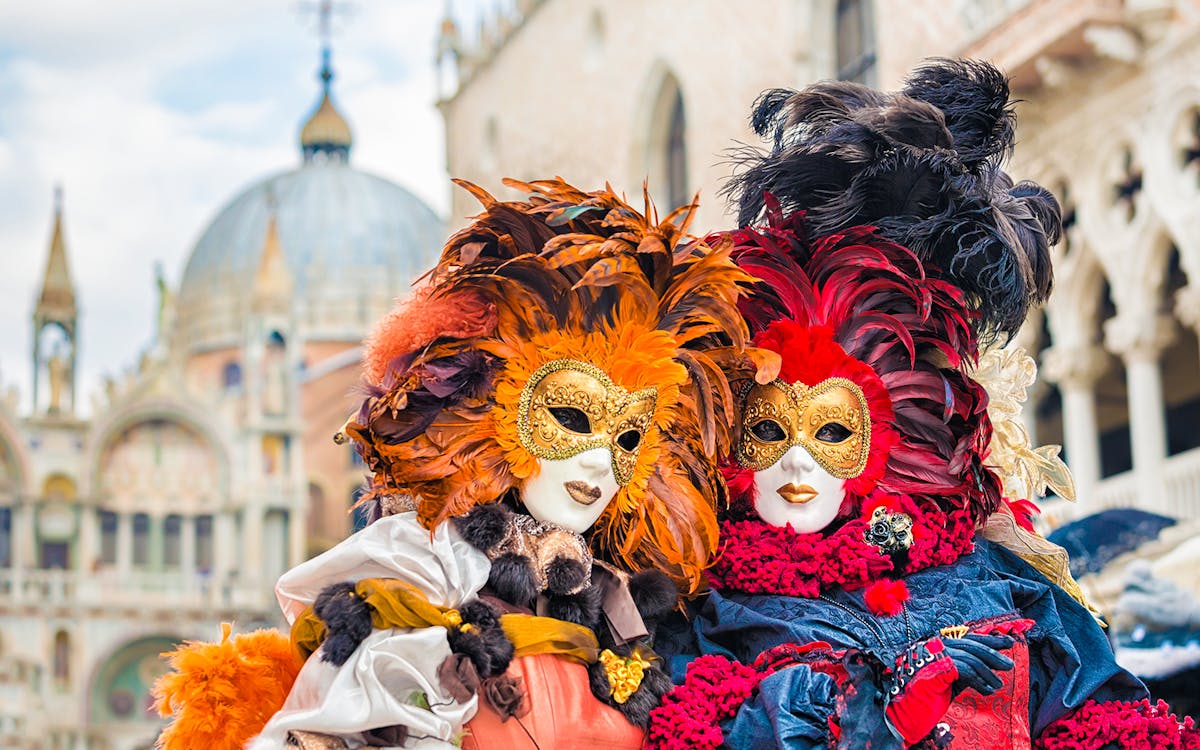 The Carnival of Venice is one of the most famous and enchanting festivals in Italy. Held annually, the festival attracts thousands of visitors from all around the globe. The carnival is known for its elaborate masks, stunning costumes, and vibrant atmosphere. Participants can indulge in various activities such as masquerade balls, parades, and live performances. The festival dates back to the 13th century and continues to capture the imagination of both locals and tourists alike.
9. Göteborgs Kulturkalaset, Sweden
📍 Gothenburg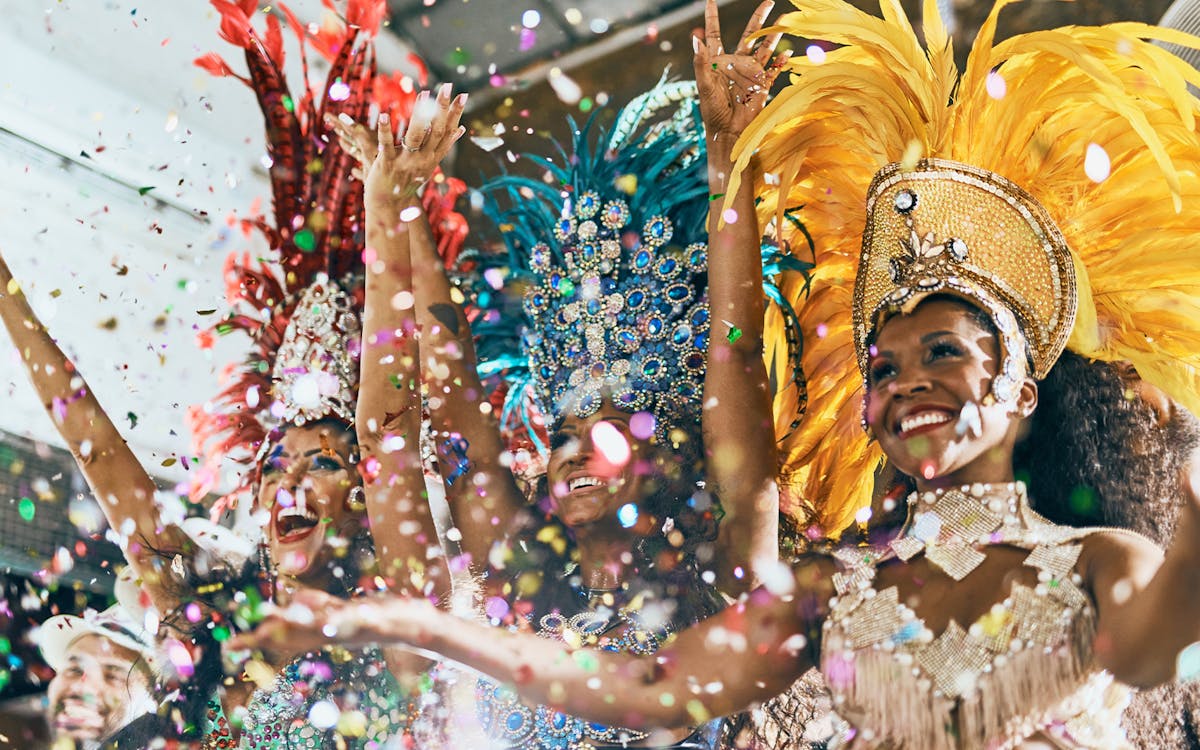 Göteborgs Kulturkalaset is a sustainable city festival held in Gothenburg, Sweden. It offers a wide range of attractions and activities for people of all ages. From great popular artists to new circus performances, children's theater, and new food experiences, attendees can immerse themselves in a vibrant cultural atmosphere. This year, the festival has designated a separate area in Bältespännarparken for young people aged 12-18, catering specifically to Generation Z. This area features dancing with famous Tiktok profiles, gaming sessions with e-sports stars, and a BookTok picnic in the nearby Garden Association.
10. Space Safari Festival, Germany
📍 Belgium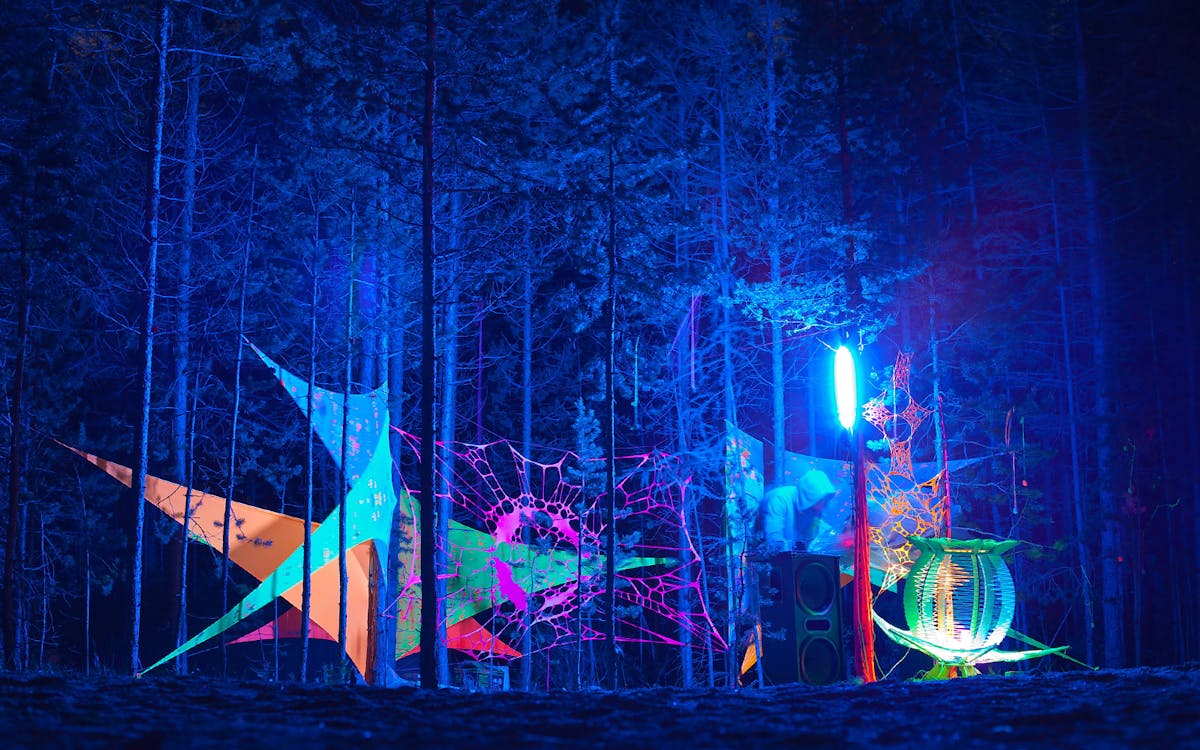 Space Safari Festival is a unique and mesmerizing event that takes place in the heart of Europe. This extraordinary festival combines music, art, and technology to create an otherworldly experience for its attendees. With its cutting-edge stage designs, mind-bending visuals, and diverse lineup of musical acts, this festival truly pushes the boundaries of creativity. As the sun sets, the festival grounds transform into a mystical oasis, with vibrant art installations scattered throughout.
11. Kosmos Festival, Finland
📍 Ristiina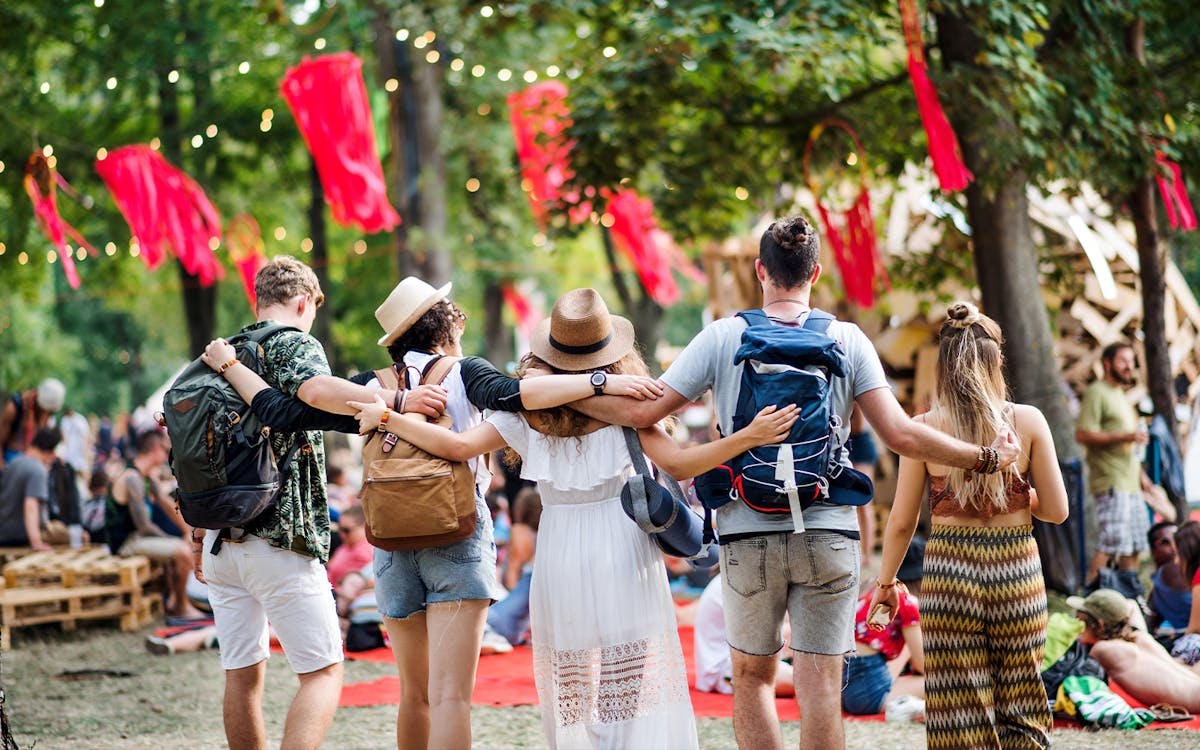 Kosmos festival in Finland is an enchanting celebration of music, art, and nature. Set in the heart of the Finnish forest, this hidden gem is known for its unique blend of electronic beats and tranquil surroundings. It serves as a meeting ground for diverse individuals, blending hypnotic techno with the unique sounds of Suomisaundi. However, the beating heart of Kosmos Festival lies within the psy-forest-womb of the Vortex stage, where a carefully curated lineup adds to the magical ambiance of the deep forest setting.
12. The Lavender Festival, France
📍 Provence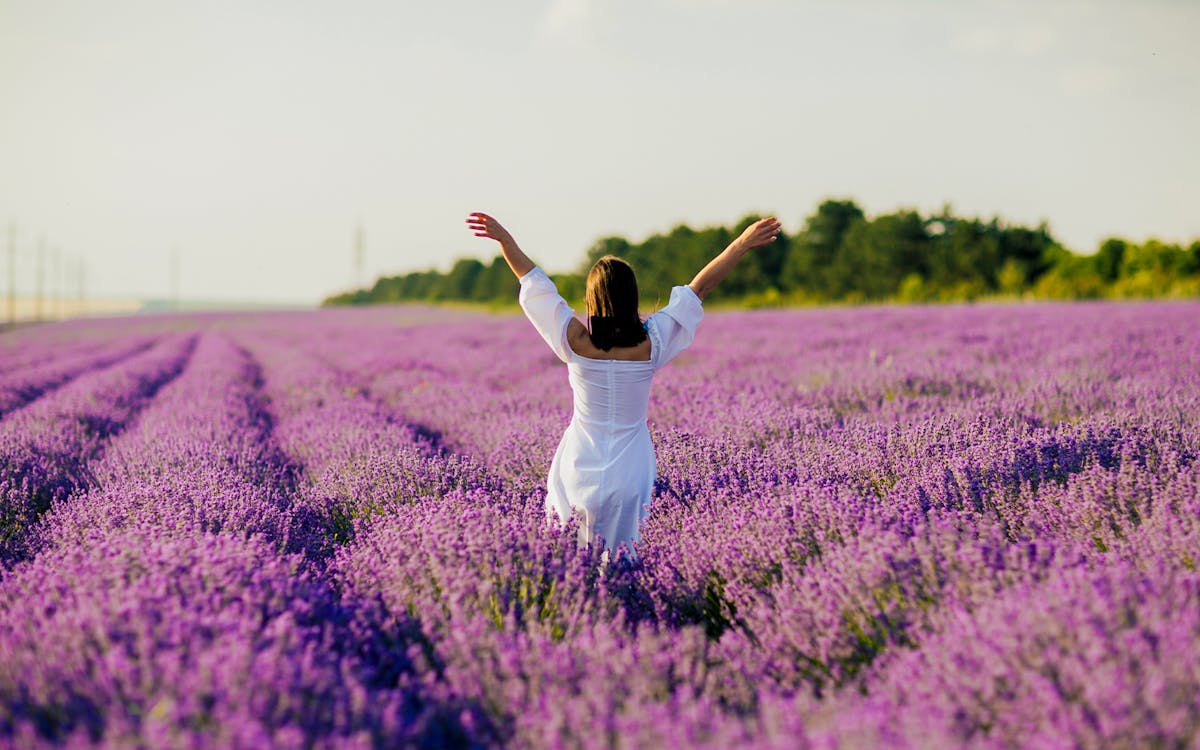 The Lavender Festival in Provence is one of the most famous lavender festivals in France and indeed worldwide. It takes place in Valensole, a region known for its beautiful landscapes and lavender fields. You have the opportunity to explore the picturesque landscape and visit the lavender, sunflower, and distilleries fields for free. The festival also provides a platform for the EU roadshow team to engage with residents and discuss the importance of agriculture and local traditions in the region.
13. Edinburgh's Fringe Festival, Scotland
📍 Edinburgh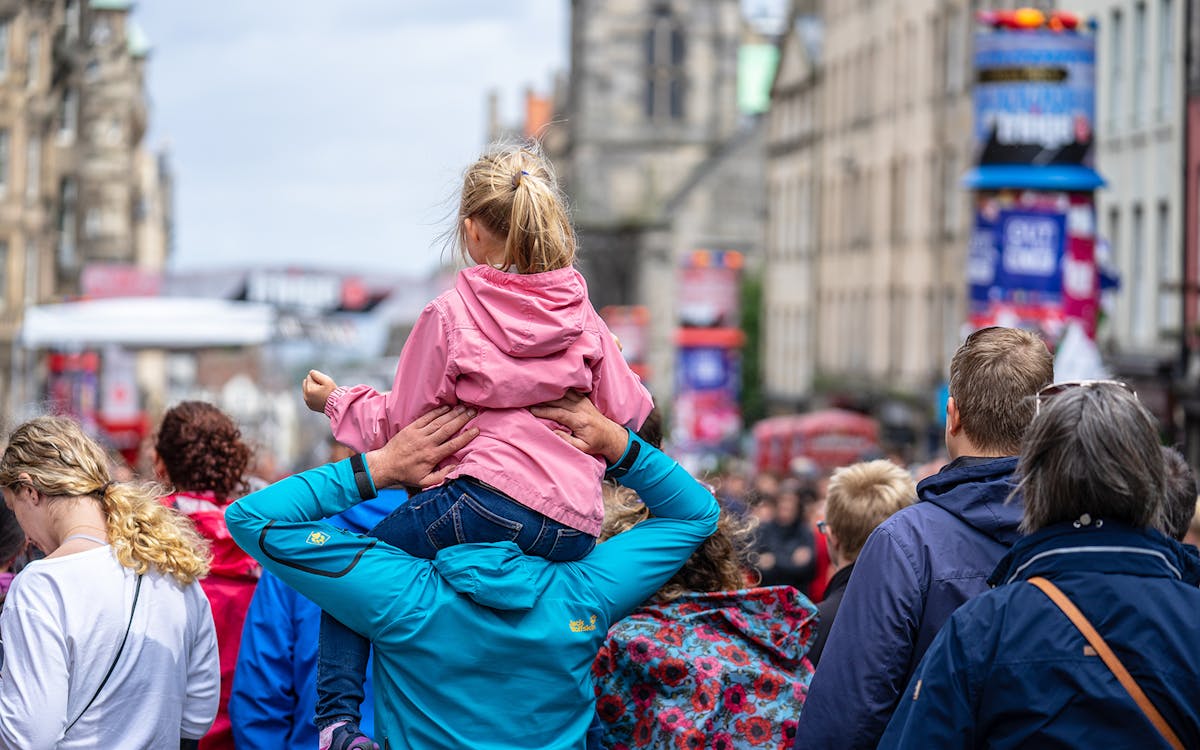 The Edinburgh Fringe Festival is an iconic event that showcases a wide range of performances in various art forms. It is the largest arts marketplace in the world, attracting industry professionals from all corners of the globe. This festival offers a platform for artists to exhibit their talent, and for industry members to discover new acts and book performances. The Fringe Arts Industry team plays a vital role in providing continuous support and guidance to industry professionals, aiding them in finding talent, programming work, and facilitating connections within the industry.
14. Gracia Festival, Spain
📍 Barcelona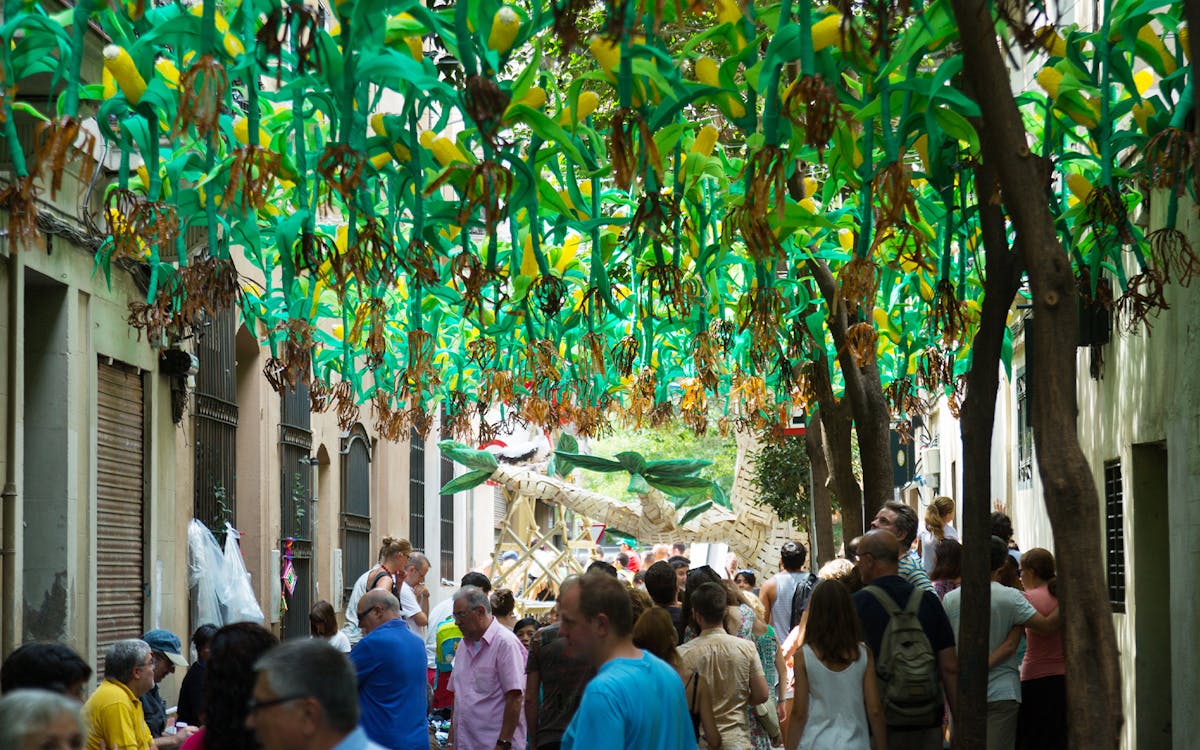 The Gracia Festival, also known as La Fiesta de Gràcia, is an annual week-long fiesta held in the Gràcia district of Barcelona during August. This vibrant festival transforms the streets of Gràcia into a lively and bustling celebration. Gràcia is renowned for its laid-back bohemian atmosphere, bustling squares, and vibrant bar and café scene. During the festival, each street in the district chooses a unique theme, ranging from Roman wrestling to underwater sea life. The competition among the streets is fierce, resulting in high standards and impressive displays of creativity.
15. La Bâtie, Switzerland
📍 Geneva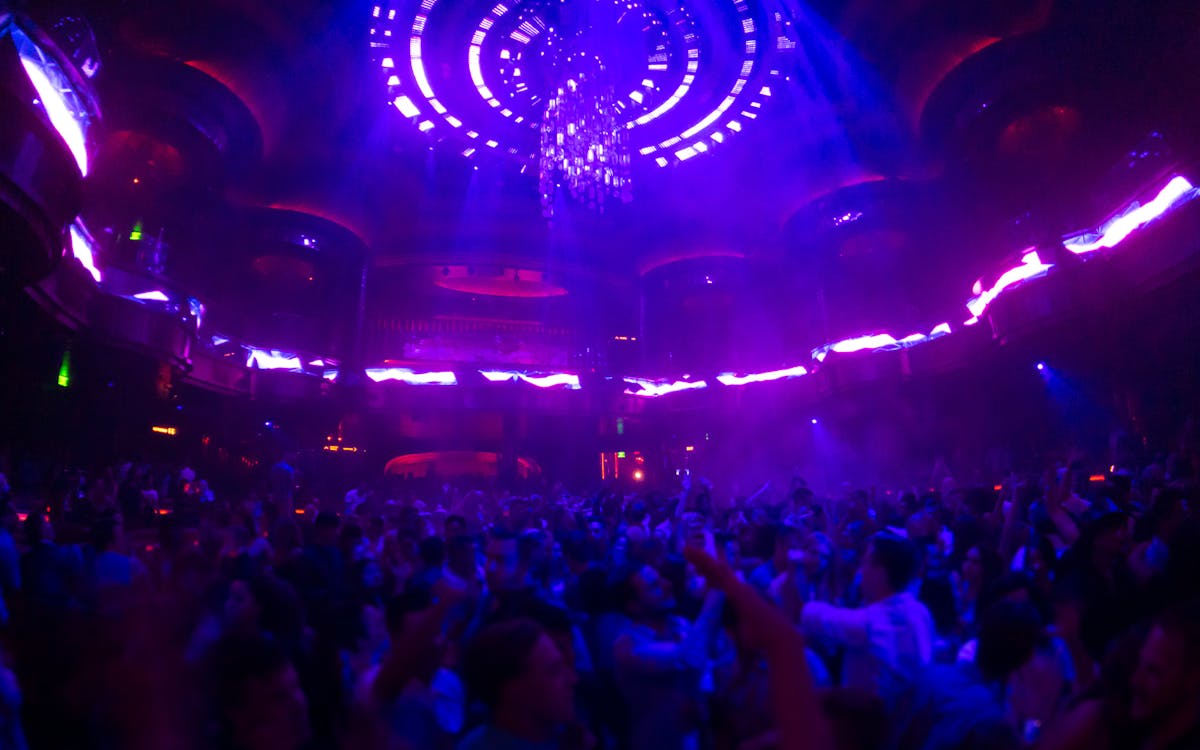 La Bâtie-Festival de Genève is a multidisciplinary event that showcases music, dance, theatre, and performance. It offers a variety of national and international discoveries and creations, including live performances, dance shows, concerts, and DJs. The festival takes place for 18 days in September and presents the latest trends in over 20 venues in the Geneva area, neighboring France, and the Canton of Vaud. It allows the public to experience different artistic visions and engage with the curated artists.
16. Lost Village, UK
📍 Lincolnshire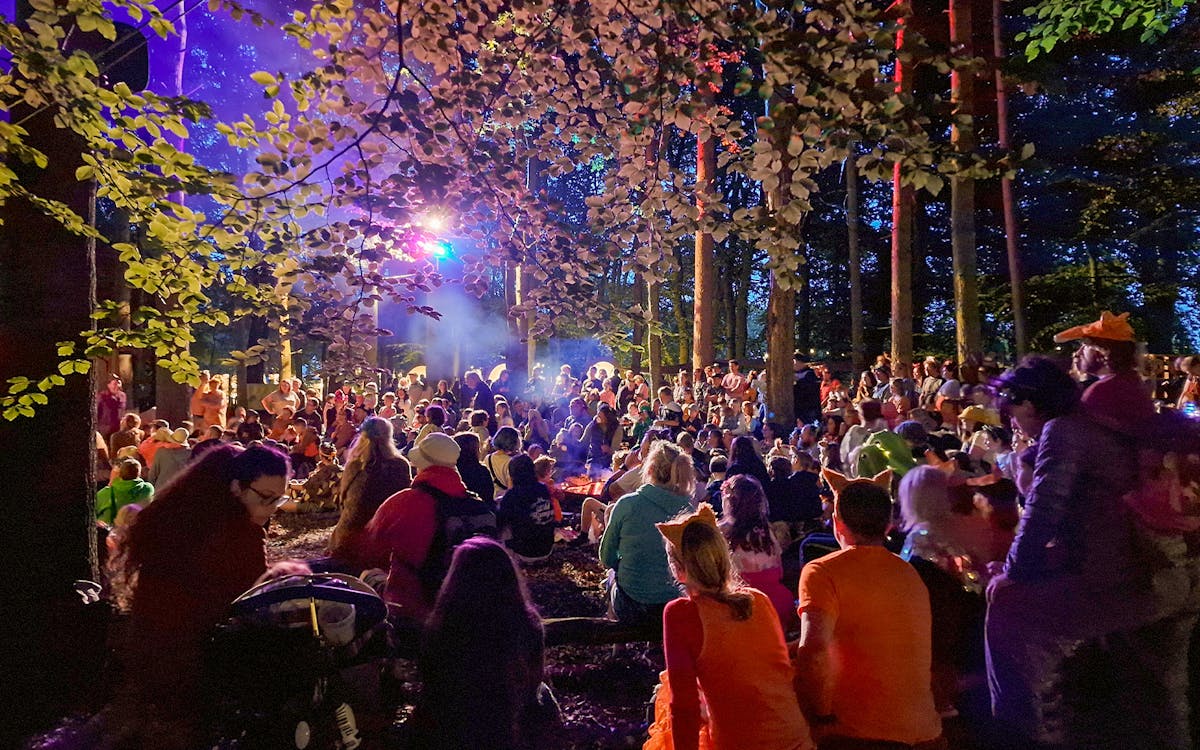 Lost Village Festival is a unique and enchanting experience nestled in an abandoned forest. With a focus on daytime activities, the festival offers a range of talks, workshops, wellness activities, and delectable dining options. The music and comedy performances kick off at midday, with headline artists taking the stage before 11pm. The festival's commitment to supporting emerging artists ensures that the music spaces are buzzing with energy throughout the day. As you explore the mystical surroundings, you'll discover hidden treasures and encounter extraordinary individuals.
Lesser Known Summer Festivals In Europe