5-Course Underground Dining Experience with Private Chef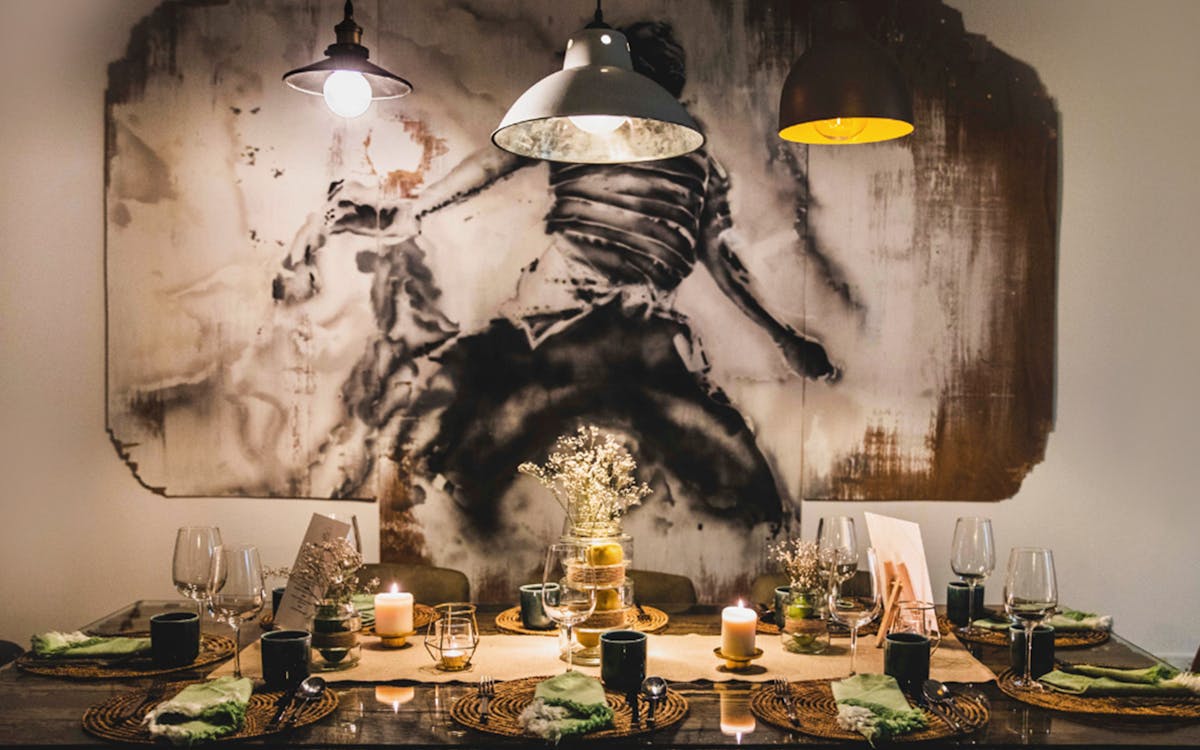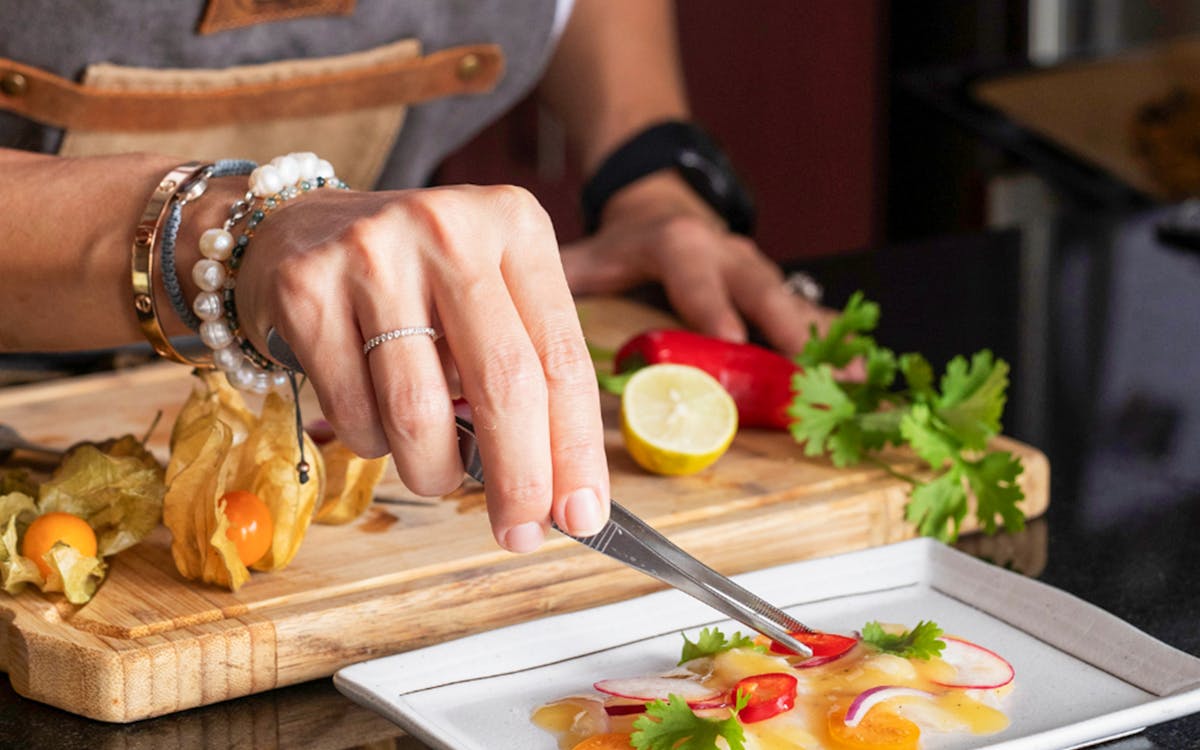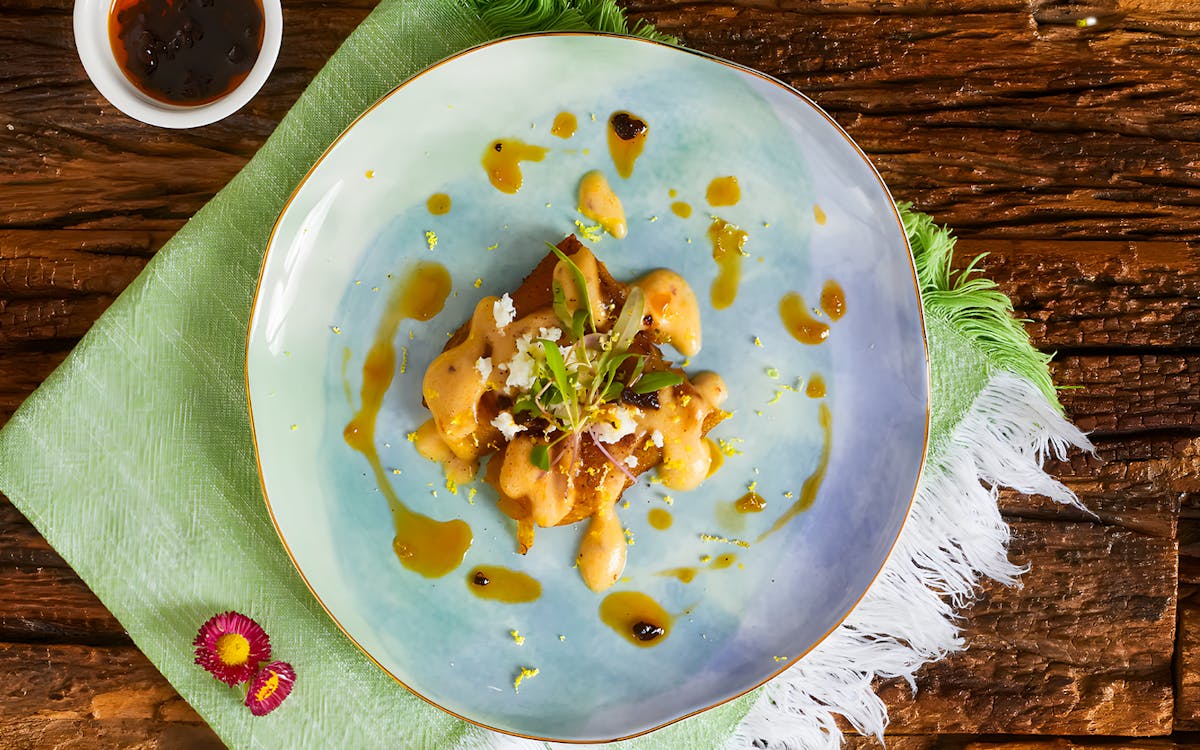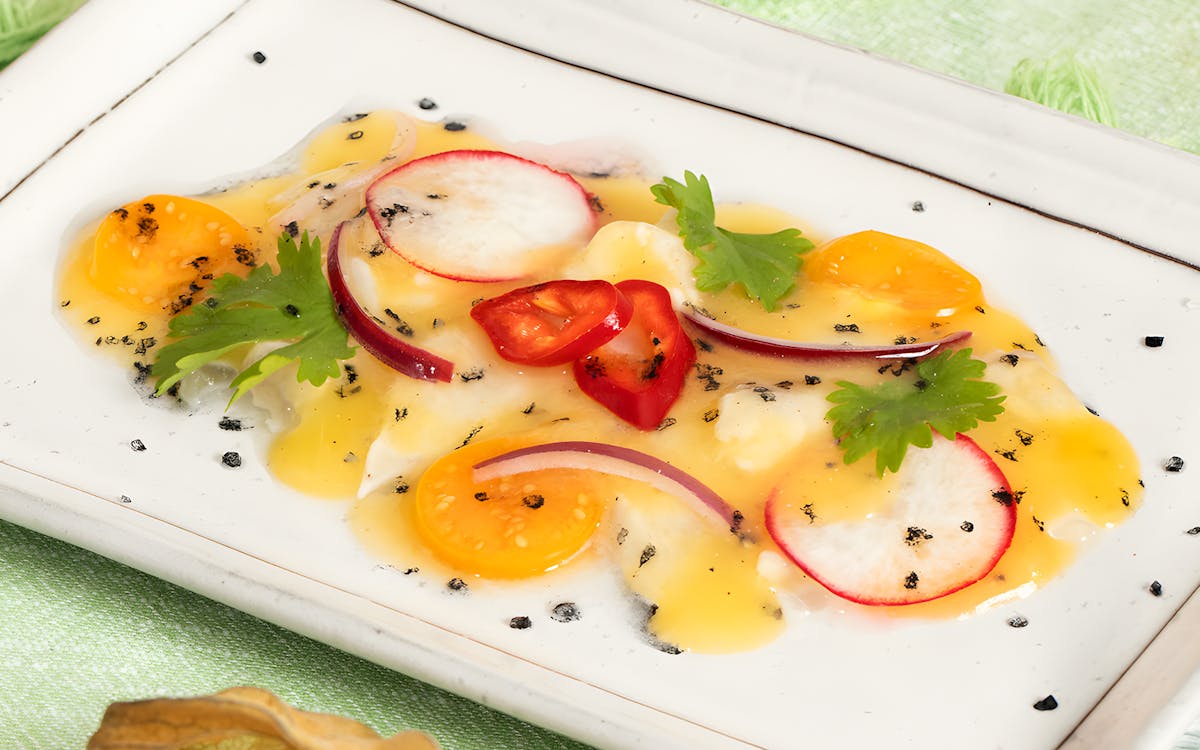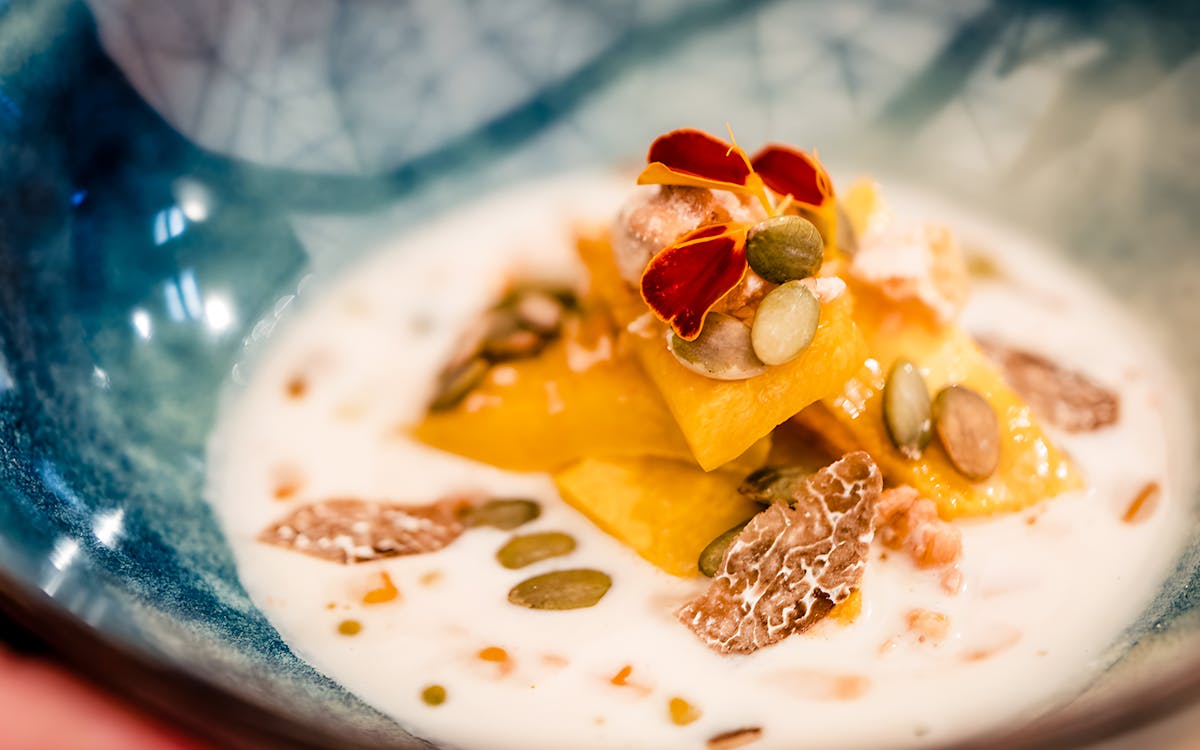 Indulge in a 5-course underground dining experience with a private chef, where gastronomy meets stories of global travels, resulting in delectable dishes.
An underground dining experience like no other awaits you, with a private chef curating a delectable 5-course meal.

Savor the menu inspired by Chef Gabriela's travel to the Mesoamerican region, ranging from South Mexico to Costa Rica.

Sip on a welcome drink and indulge in delicacies such as passion fruit ceviche with amaranth, infladitas, and sweet plantain tempura with Morita chili.

Bring along your own drinks and show up in your party socks to embrace the 'shoes-free' culture, adding a relaxed vibe to your dining adventure.

Fun Fact: Underground dining originated in Cuba in the 90s as a rebellion against state-run eateries. Be a part of this thrilling culinary revolution!
5-course underground dining

Welcome drink
You can cancel these tickets up to 72 hours before the experience begins and get a full refund.
Underground Dining Delight

With an unparalleled 5-course awaiting in an underground setting, immerse yourself in the tantalizing aromas of exotic dishes prepared by your private chef, Gabriela. An enticing journey through flavors awaits, each course meticulously designed to ignite your taste buds. The seasonal menu has been curated by the chef's visit to Mesoamerica, a region that extends from South Mexico to Cosa Rica.

A Symphony of Taste and Adventure

Set the tone for the night with a welcome drink before indulging in a 5-course meal, which is a modern reinterpretation of traditional Mesoamerican recipes. Indulge in passion fruit ceviche with amaranth, sweet plantain tempura with Morita chili, infladitas, and killer artisanal ice creams.

This unforgettable experience continues as you're invited to complement your meals with your own beverage that you can bring along, white wine being the recommended choice. As you enjoy the feast, be prepared to be swept off your feet by the intriguing history of underground dining.
Important Information

The menu will be selected by the chef and varies with each experience. In case of food allergies, please add a note at the time of booking and the chef will try to accommodate.

Alcoholic beverages are not included but guests are free to bring their own without any corkage fee.

Restrictions

The average party size for each experience is 8 to 20 people. There is no minimum number of guests required for each booking.

Guests aged 18 and under are restricted from participating in this experience.

This experience is not suitable for people with diabetes or food allergies.
Your mobile voucher will be sent to your email instantly. Please go through the voucher for redemption instructions.
Similar experiences you'd love