A realm of exhilarating adventures awaits at Siam Park! Nestled in the heart of Tenerife, Spain, this aquatic wonderland is inspired by the architecture and culture of Thailand. The park combines thrilling water slides, such as the Tower of Power, which is the tallest water slide in Europe, lush landscapes, and tropical vibes. Prepare to dive into an oasis of endless excitement that will leave you craving for more!
Siam Park in a Nutshell
---
Getting There
Av. Siam, s/n, 38660 Costa Adeje
Santa Cruz de Tenerife, Spain
Get Directions
Opening Hours
Summer: 10 AM to 6 PM
Winter: 10 AM to 5 PM
Why is Siam Park Worth Visiting?
---
Thrilling Water Rides: Experience the adrenaline rush with the Tower of Power, the Dragon, and the Mekong Rapids, among others.
Beaches and Waves: Enjoy the largest artificial wave in the world and the white sandy beaches at Siam Beach.
Thai-Inspired Architecture: Admire the beautiful and intricate designs of the park's buildings, gardens, and sculptures.
Unique Animal Encounters: Interact with the park's resident sea lions and feed exotic fishes at the Lost City.
Relaxation and Entertainment: Savor delicious food, watch live music and dance performances, and take a dip in the luxurious pools.
Recommended Siam Park Tickets
---
Siam Park Architecture
---
The architectural design of Siam Park is a mix of Thai culture and modern architecture, creating a unique blend that catches the attention of everyone who visits. The park is known for its impressive structures, including the Mai Thai River, the Golden Buddha, and the Siamese Hanging Bridges. The architectural design of Siam Park is influenced by Thai culture, which is known for vibrant colors, intricate patterns, and unique shapes. The park's architects immersed themselves in Thai culture for months to incorporate this style into the park's design. The gorgeous Mekong Rapids reflects this culture with its impressive engineering design. There are also six-story-high sliding towers and fun water-based attractions inspired by Thai traditions. The genius behind the architectural design of Siam Park is Christoph Kiessling, the son of the founder of the famous Loro Parque in Tenerife. He has managed to create an atmosphere like no other in the world of water parks. Kiessling has also incorporated sustainability into the architecture of the park, with solar panels and wind turbines providing renewable energy for the park.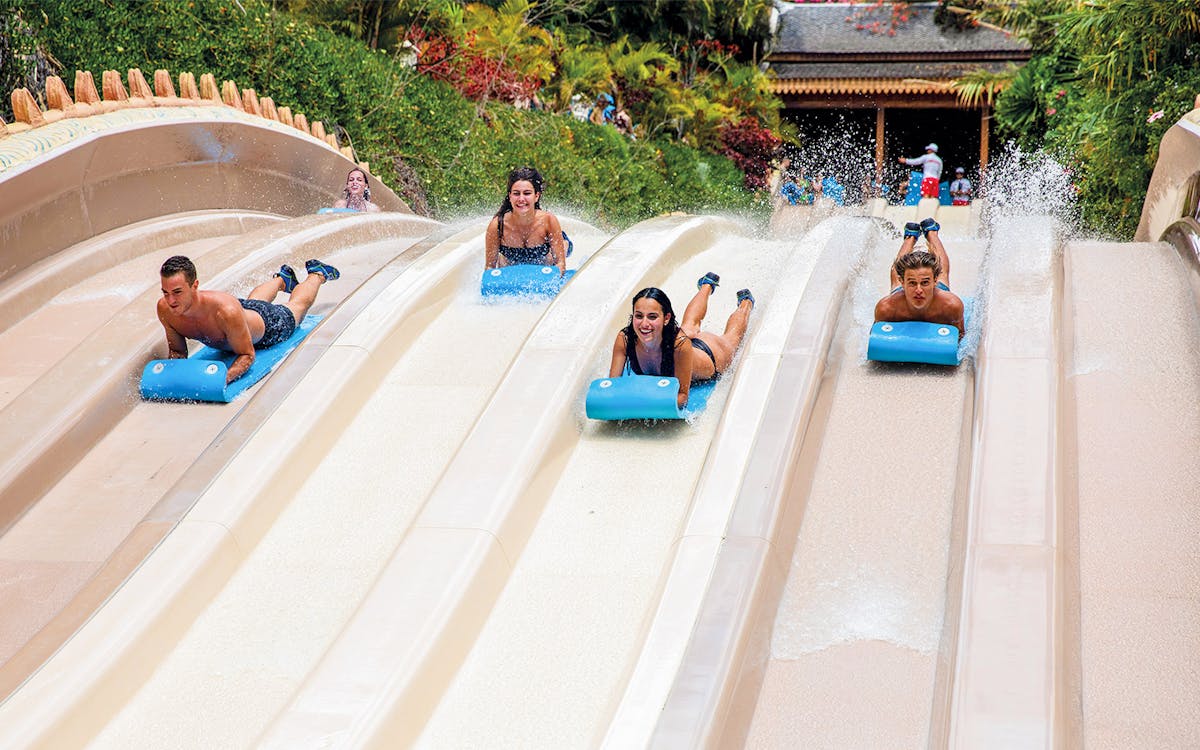 Highlights of Siam Park
---
1

Tower of Power

Siam Park Tower of Power
Experience the adrenaline surge of Tower of Power, Siam Park's epitome of thrill. Plunge down this heart-stopping water slide, reaching breakneck speeds that will leave you breathless. It reaches a height of 28 metres and is a practically vertical slide, which plunges into the depths of a shark tank. Brace yourself for an unforgettable adventure that will ignite your senses.
2

Wave Palace

Siam Park Wave Palace
Experience the awe-inspiring Wave Palace at Siam Park—a man-made beach that boasts the world's highest artificial waves, reaching an impressive three meters in height. Whether you seek thrilling adventures or peaceful relaxation by the pool, this is the ultimate destination to embrace the power and tranquility of the ocean.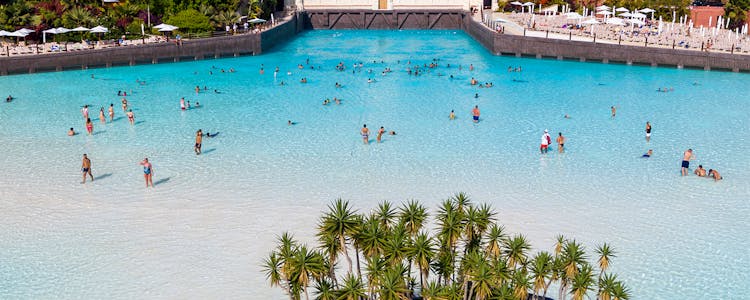 3

Mai Tai River

Siam Park Mai Tai River
Indulge in pure relaxation aboard the Mai Tai River. Drift along the tranquil waters, inspired by Thailand's majestic Chao Phraya River. Your personal raft glides effortlessly, granting you a serene escape amidst the vibrant wonders of Siam Park. Unwind and immerse yourself in the gentle embrace of this blissful aquatic sanctuary.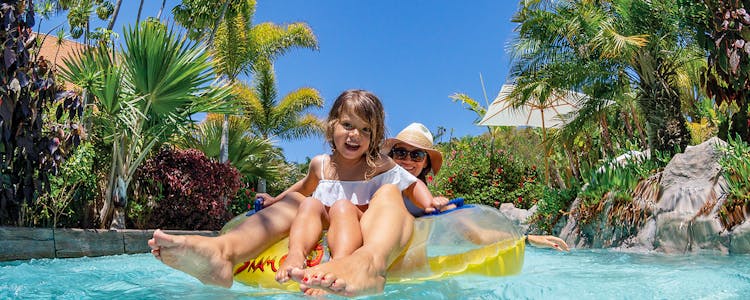 Experience the thrill of Singha, Asia's first-ever water coaster, where you'll embark on a heart-pounding adventure through breathtaking vistas. Brace yourself for a wild ride as you twist and turn, immersing yourself in an adrenaline-fueled journey unlike any other. Get ready for an unforgettable escapade!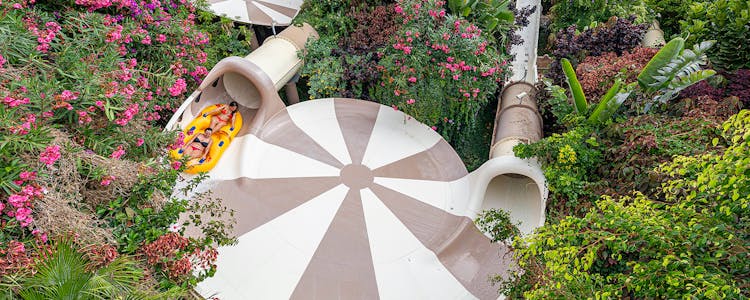 Best Time to Visit Siam Park
---
The best time to visit Siam Park is during the summer season, from June to September, when the weather is warm and sunny. Additionally, visiting in the morning when the park opens will ensure fewer crowds and shorter wait times for rides. Experience the thrill of the rides and relax on the lazy river during your visit to Siam Park!
Siam Park Opening Hours
---
From May 1 to October 29: 10 AM-6 PM
From October 30 to April 30: 10 AM-5 PM
Getting There
---
Bus
You can take a free bus to the park. Every 30 mins, a bus departs from different resort locations and takes you straight to Siam Park for free.
Car
If you are coming from Santa Cruz on the south highway TF-1, take exit 73 or 74. If you are coming from Adeje on the south highway TF-1, take exit 73.
Insider Tips to Visit Siam Park
---
The park opens at 10 AM, and it gets very crowded later in the day. If you can, try to get there as early as possible to avoid the lines.
Even if it's cloudy, the sun can be strong in Tenerife. Make sure to protect yourself from the sun by wearing sunscreen and a hat.
You're going to get wet, so it's a good idea to bring a change of clothes. You may also want to bring a towel and a swimsuit cover-up.
It's important to stay hydrated, especially in the heat. Bring a water bottle with you, or you can buy drinks at the park.
You're going to want to capture all of the fun, so make sure to bring your sunglasses and a camera.
Siam Park Facts
---
Siam Park has been named the best water park in the world for 8 consecutive years, from 2014 to 2022.
The park is inspired by the architecture and culture of Thailand. This is evident in the design of the park's rides, restaurants, and shops.
The park has the world's highest artificial waves. The Wave Palace has waves that reach up to 3.3 meters high.
The park has the tallest water slide in Europe. The Tower of Power is a 28-meter-tall slide that sends riders down a near-vertical drop.
The park is open year-round, so you can enjoy it no matter what the weather is like. The water in the park is heated to 28 degrees Celsius, so it's always a comfortable temperature.
The park is wheelchair accessible, so everyone can enjoy the fun. There are ramps and lifts throughout the park, and all of the rides are accessible to wheelchair users.
Restaurants At Siam Park
---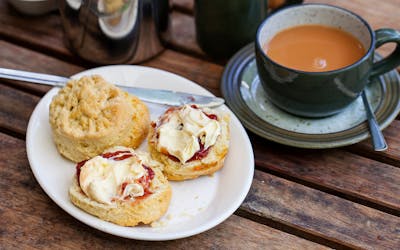 The Tea House
Explore a world of flavors at The Tea House in Siam Park. From exquisite teas to aromatic coffees and mouthwatering crepes, this charming oasis beckons you to savor a delightful break. Treat your taste buds to a delightful experience amidst the park's enchanting ambiance.
Sweet Siam
Indulge your sweet tooth at Sweet Siam, the irresistible confectionary haven of Siam Park. Treat yourself to delectable cakes and mouthwatering ice cream that will satisfy your cravings in the most delightful way. A sweet adventure awaits, tempting you to savor the finest treats in this irresistible paradise.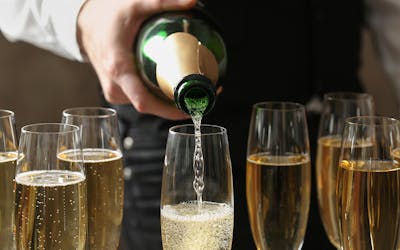 Thai Bar
Discover the essence of Siam Park at Thai Bar. Sip on exquisite champagnes, refreshing sangrias, or expertly crafted cocktails while lounging in plush couches. Immerse yourself in this enchanting atmosphere as you relish the view of the Mai Thai River, creating unforgettable moments.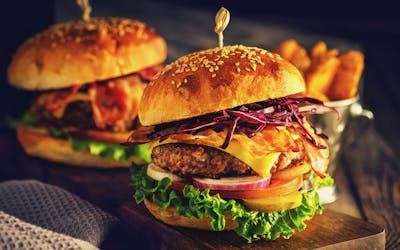 Beach Club
Experience beachside bliss at Siam Park's Beach Club, boasting enchanting Thai-inspired architecture. Indulge in a culinary delight with mouthwatering options like juicy chicken, delectable hamburgers and crispy French fries. Treat yourself to a delectable meal as you bask in the sun-drenched ambiance of this coastal paradise.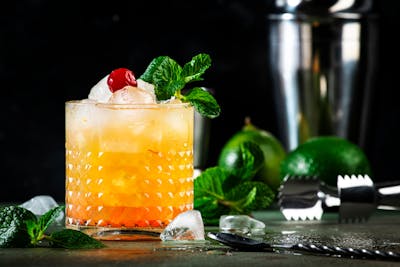 Beach Bar
Escape to Siam Park's Beach Bar, where summer never ends! Indulge in sizzling barbecues, refreshing cocktails, and the ultimate treat: hot dogs and mojitos. Unwind, soak up the tropical vibes, and let the flavors transport you to a paradise of endless sunshine and relaxation.
Places to Stay Near Siam Park
---
Things to Do Near Siam Park
---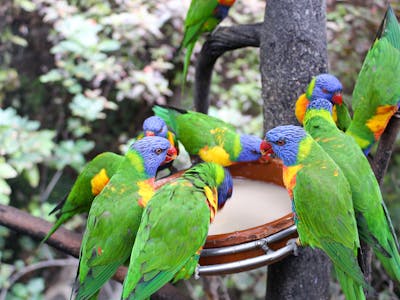 Loro Parque
Discover the enchantment of Loro Parque, nestled in Puerto de la Cruz, Tenerife. This world-class zoo showcases an astounding array of wildlife, from majestic dolphins and vibrant parrots to playful penguins and impressive orcas. Prepare for a day of awe-inspiring encounters with the wonders of the animal kingdom.

BOOK NOW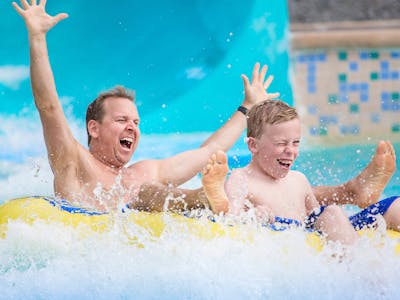 Aqualand
Dive into the ultimate aquatic playground at Aqualand! Located in Costa Adeje, Tenerife, this thrilling water park boasts an array of exhilarating water slides, a relaxing lazy river, and a wave pool that will make your heart race. Kids will delight in the dedicated children's area with exciting water features.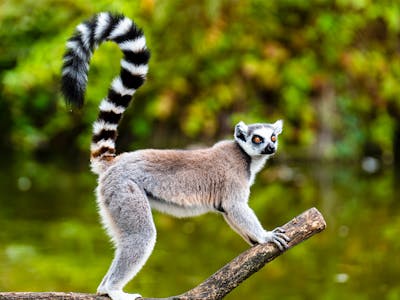 Monkey Park
Step into Monkey Park, a haven of hope for rescued primates in Adeje, Tenerife. Witness the playful antics of lemurs, capuchins, and tamarins up close as you learn about their fascinating lives. A unique opportunity to connect with these incredible creatures awaits you at Monkey Park.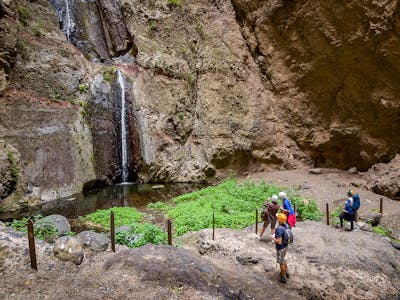 Barranco del Infierno
Explore the enchanting beauty of Barranco del Infierno in Adeje, Tenerife. This ravine is a hiker's paradise, offering scenic trails that wind through verdant foliage and cascade down breathtaking waterfalls. Lose yourself in nature's embrace as you embark on an unforgettable journey.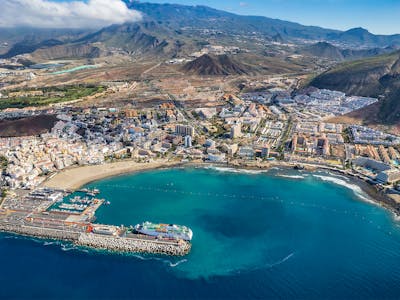 Playa de las Américas
Playa de las Américas is a vibrant beach in Arona, Tenerife. It boasts a pristine sandy shoreline that lures sun-seekers from around the world. Indulge in the perfect beach day while exploring the bustling promenade, brimming with enticing eateries, lively bars, and delightful shops.
FAQs
---
Siam Park was opened to the public in 2008, making it 15 years old.
Siam Park was built by Christoph Kiessling, the son of the founder of Loro Parque.
Siam Park spans over 46 acres (185,000 square meters), offering a vast expanse of thrilling water attractions, lush landscapes, and stunning architectural structures.
Yes, skip the line tickets for Siam Park is worth it, especially during peak seasons or busy periods. They allow you to bypass long queues and make the most of your time by enjoying more attractions and experiences.
The best mode of transport to reach Siam Park is by bus or car. There are bus services that operate to and from the park. If you prefer flexibility, driving can also be a convenient option.
Siam Park does not have fixed closure dates, as it generally operates throughout the year.
Yes, Siam Park features several restaurants and food outlets where visitors can indulge in a variety of cuisines and refreshments. From casual dining options to snack bars and cafes, there are plenty of choices to satisfy your hunger and quench your thirst.
Yes, Siam Park provides well-maintained washroom facilities throughout the park. You'll find conveniently located restrooms, ensuring your comfort and convenience during your visit.
While there isn't a strict dress code, it's recommended to wear appropriate swimwear or beach attire as Siam Park is primarily a water park.