A gorgeous 15th-century palace, that was the favourite of the late Duchess de Alba, Palacio de las Dueñas, is a major landmark in the city. A blend of the Gothic-Mudejar architectural styles, a tour of this palace gives you a major insight into the lives of the people who lived here.
Once in, there is a diverse collection of artworks including paintings and structures that you can admire. With that, you can stroll through the Palace's majestic rooms, admire the gardens and patios, and the arcaded courtyard.
Here's a comprehensive list of everything you need to know before you visit this landmark:
Palacio de las Dueñas in a Nutshell
---
Handy information
| | |
| --- | --- |
| ⏰ Suggested Duration: | 1-2 hours |
| ☀️ Best Time to Visit: | Noon 1-2 pm |
| 💜 Must See: | 16th-17th Century Paintings |
| 🎟️ Palacio de las Dueñas Tickets: | €9 |
| 🚇 Metro Line: | L1 |
Must-see
Patio del Limonero
Torrejon
Hall Of Gipsy
Bust of Cayetana Fitz-James Stuart y de Silva
Hall Of Chapel
Things to know
Established: 15th century
Built by: Pineda family, Lords of Casabermeja.
Architectural style: Gothic, Moorish, Renissance
Opening Hours And Address
10 am to 6 pm, every day

Address : C/ Dueñas, 5 Sevilla 41003
Get there
History of Palacio de las Dueñas
---
Built between the 15th and 16th centuries, the palace came to be in what is often termed as Seville's golden era. Named after the now non-existent monastery of Santa María de las Dueñas, which existed in the neighbouring plot, and was demolished in 1868.
Since 1612, the palace belonged to Casa de Alba. In the 19th century, Dueñas was converted into a guesthouse, by covering its rooms and halls with walls, and the coffered ceiling.
In the 20th century, the palace turned guesthouse became a meeting point for members of the European royal families, and several well-known international personalities of culture, politics, and art.
And today, this palace is one of the city's most famous landmarks. Visiting it is essentially a right of passage if you're in Seville - and with good reason.
Palacio de las Dueñas Entrances
---
An impressive neo-classical arch, is your main entrance to the palace - one that leads you to the front garden. The 17th century tile above the main entrance, is made by Triana of Seville, and it depicts the Duchy of Alba - in tiles, obviously.
Which Palacio de las Dueñas Tickets Should You Buy?
---
Since Palacio de las Dueñas is a popular choice among tourists and locals alike - it IS the perfect way to catch a break from the buzzing sounds of the city, and explore a world that we know very little about. Hence, long waiting lines are natural. Here are some Skip-The-Line Palacio de las Dueñas tickets you can buy, so you can save time and dime:
Palacio de las Dueñas, visiting it post Covid-19
---
While the world came to a standstill when Covid-19 hit, the palace was shut for visitors as well (no surprises there). On 16th May, 2020, Palacio de las Dueñas was reopened for visitors - with strict measures in place, of course.
A Management Committee was set up, to ensure that the measures adopted were followed through, and taken care of at all times. Some of the measures taken by the committee:
Each and every workstation is cleaned and disinfected on a regular basis.
The staff is advised to wear masks and a PPE kit at all times.
Controlled shifts are maintained to ensure that there are safe distances between everyone at all times.
Masks and gloves are mandatory.
While the staff's temperatures are checked regularly, visitor temperatures are also checked while entering the attraction.
Plan Your Visit
---
Palacio de las Dueñas Opening Hours
Palacio de las Dueñas is open from 10 am to 6 pm, every day. Ticket offices close 45 minutes before the official closing time.
Getting to the Palace
By Bus

Several buses will help you reach the all-famous landmark.
If you take the C5, your bus stop should be Plaza San Roman (3 minutes walk away)
If you hop on buses 12/27/32, your bus stop should be Ponce de Leon (4 minutes walk away)
If you get on bus 13/14, your stop should be Amor de Dios (7 minutes walk )
By Metro
The L1 metro should be your best option to get to a station closest to the landmark.
By Car
Usually, the fastest way to get anywhere, a car ride to Palacio de las Dueñas is sure to be filled with scenic views, and gorgeous roads.
Best Time To Visit Palacio de las Dueñas
In a day, the busiest time to visit Palacio de las Dueñas is between 1 pm to 2 pm.
In a week, the busiest days to visit the attraction are Mondays, Thursdays, and Saturdays - so if you want to beat the crowds, the other days are your best options.
In a year, ideally, late Spring (April to May), or early Autumn (September to October) are the best times to visit Spain.
Palacio de las Dueñas: Things to see
---
1

Admire the art collection
Home to a diverse collection of artwork, the palace houses over 1425 pieces, including paintings, tapestries, sculptures, and more. This artwork is protected under the Andalusian Law which strictly prohibits its sale.
Good for: Art enthusiasts
Timings: 10 am to 6 pm 2

Gawk at paintings from the 16th and 17th centuries
If you want to look at paintings by famous artists such as Jacopo Bassano, Luca Giordano, Giovanni Paolo Pannini, Francesco Furini, Neri di Bicci - to name a few, you know where you need to be! These paintings are currently arranged in a way that gives the visitors an insight into how the palace would've looked like in the olden days.
Good for: Art enthusiasts
Timings: 10 am to 6 pm 3

Antiques, furniture, and more!
The palace hosts a great collection of antique furniture, artifacts, and ceramics. These items on display, add to the luxurious ambiance of the palace and enhance the aesthetics while they're at it.
Good for: Antique pieces enthusiasts
Timings: 10 am to 6 pm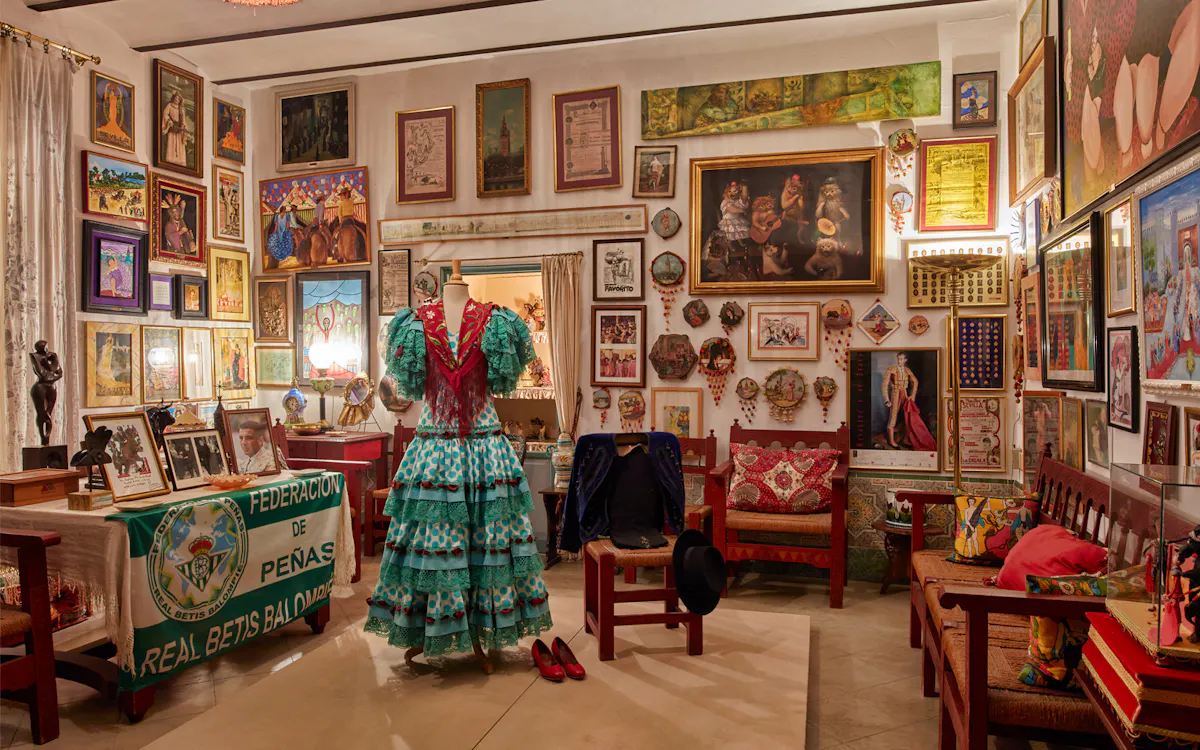 4

At this palace, beauty is everywhere!
A watercolor painting by Jackie Kennedy stands out more than most, and with good reason. A sight to sore eyes, this painting was made in 1960, where she stayed in a room that was once lived in by France's Empress! Impressive, huh? On the other hand, you get access to see mementos that were originally Eugenia de Montijo's - the wife of Napolean III.
Good for: Art lovers and collectors
Timings: 10 am to 6 pm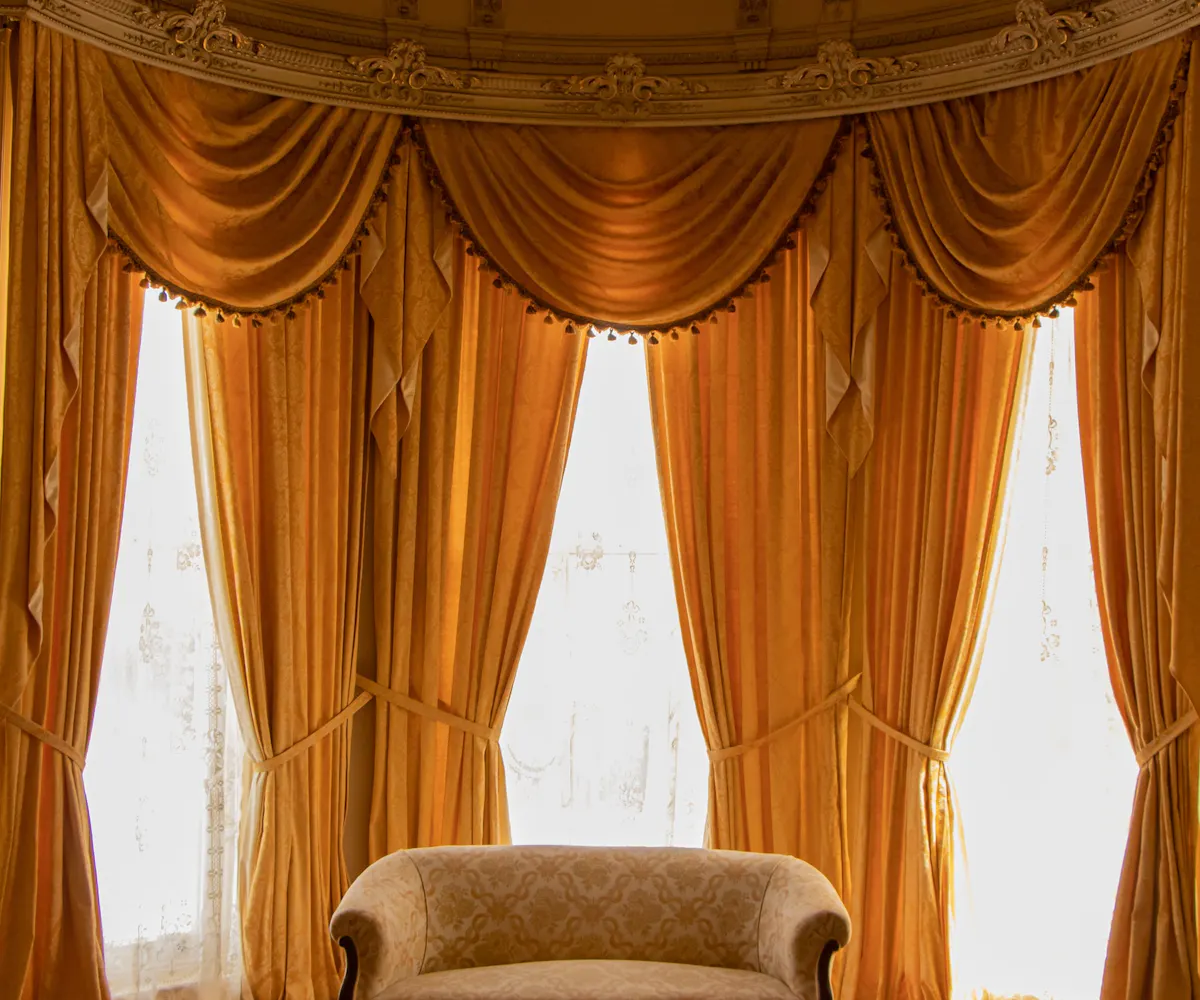 Restaurants near Palacio de las Dueñas
---
Here are some top restaurants which are located near the palace, that you must add to your plan for the day!
Hotels near Palacio de las Dueñas
While a single-day trip is all you need for Palacio de las Dueñas, an extra long vacation never hurts. On that note, here are the 5 best hotels around the palace:
---
Frequently Asked Questions
---
What are the timings of Palacio de las Dueñas?
What are the ticket prices for Palacio de las Dueñas in 2021?
How long do I need to spend at Palacio de las Dueñas?
How soon do I need to book my tickets before visiting Palacio de las Duenas Sevilla?
Is Palacio de las Dueñas Sevilla wheelchair accessible?
Is photography allowed within the premises of Palacio de las Dueñas Sevilla?
Palacio de las Dueñas Guide