A performance dinner theatre, the likes of which you have never experienced before, awaits you at Arno Ristorante at 141 West 38th Street. Welcome to Murdered by the Mob. This interactive dinner theatre show will take you back in time to the glamorous and exciting days of mafia culture and put you bang in the middle of solving a murder mystery. This comedy mystery includes a three-course sit-down dinner, a live murder mystery and even dancing! You, as a member of the audience, even get the opportunity to crack the murder case and win prizes. There are a total of seven prizes that are awarded at the end of every performance, which include "Academy Awards" for the best actor and actress in the audience. Sounds tempting? Murdered by the Mob is truly a one-of-a-kind theatre experience that you shouldn't miss at any cost.
Murdered By The Mob: Story
When the boys get together, it's murder! But this is one murder that everyone involved will live to talk about. Murdered by the Mob is headed to Off-Broadway to celebrate the induction of the new "Godfather". Join in for a night of celebration and revelry complete with dinner and dancing! If you're lucky, you could even get a private audience with the Don and if you're even luckier, he might just make you an offer you simply can't refuse.
Travel to the era of mobsters and molls, mingle with the wiseguys and mafia princesses and get acquainted with the new Boss. Witness the murder that gives the show its name and watch out for clues to figure out who the actual killer is. All this drama and suspense is packed with a heaping full of humor and we bet you won't know what hit you by the time the show is over. Come join in on the fun and madness on this thrilling (and delicious) ride that lasts a good two hours and 45 minutes with one intermission. Murdered by the Mob is the longest running interactive comedy, murder mystery dinner theatre in the world has recently completed 25 successful years and there's no stopping this epic juggernaut!
Murdered By The Mob, Off Broadway: Practical Info
---
Show Details
Show Timings
| | |
| --- | --- |
| Saturdays | 7:00 PM |
| Select Fridays | 7:30 PM |
Duration
2 hour and 30 minutes
Leading Roles
James Cole as Councilman O'Reilly
Pat Conti as Vito Guccione
Vito Falcone as Rocco Dattalico
Directed by
Ron Pacie
Additional Information
Audience
Suitable for all above age 13.
Seating
VIP & General Seating at Arno Ristorante
Outside Food
Strictly prohibited.
Dress Code
Smart and casual wear is recommended. Keep in mind, the venue is air conditioned throughout the year. Murdered By The Mob Discount Tickets
---
Looking out for discount on Murdered By The Mob tickets !
Have a look at theavailability and prices of Murdered By The Mob on Off-Broadway.
Murdered By The Mob Off Broadway Ticket Prices
General - from $114
VIP - from $144

Check Seat Availibility and Prices
Performance
---
Murdered by the Mob has been around for a while having first opened in 1993.
About Arno Ristorante
---
For the past 20 years, Arno Ristorante has been serving traditional Northern Italian cuisine in an upscale setting. Within walking distance of Times Square and the Theatre District, Arno Ristorante is not only perfect for a pre-show meal, but it is also home to the cult show - Murdered By The Mob.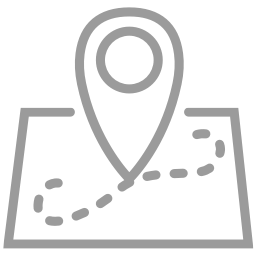 Address
Arno Ristorante
141 W 38th St, New York, NY 10018, USA
Get Directions
Murdered By The Mob Tickets
For those looking to book discounted Murdered By The Mob tickets online, platforms like Headout are your best bet, as they source tickets directly from the venue and scour the internet for any discount codes available for these shows. Any price advantages are then passed on ensuring that you are paying the lowest prices.
The Headout advantage for booking Murdered By The Mob Discount tickets:
One of the few platforms that gives you the ability to select specific seats.
Gives you the ability to skip the box office lines and directly pick up Puffs the Play discount tickets from our Headout hosts stationed right outside the theatre.
Last-minute tickets: If you made a spontaneous plan, we generally have decent last minute inventory for most Broadway shows.
24/7 customer service to back you in case something goes wrong.