Kennedy Space Center is located on Merritt Island in Florida, an area that isn't easily accessible, especially by public transport. Figuring out how to get there can be quite a hassle, so we've put together a quick guide on all your KSC transportation options. Keep reading to find out the best ways to reach this iconic destination seamlessly.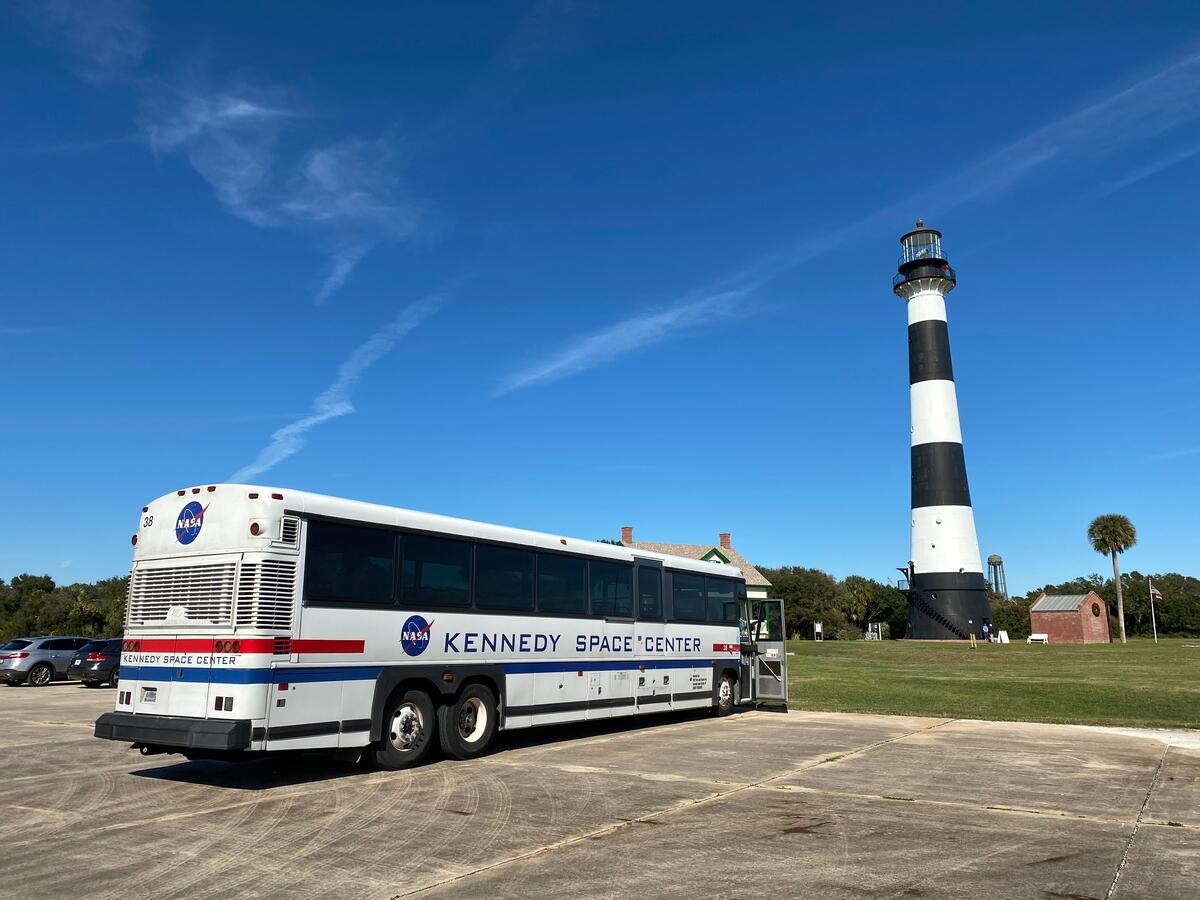 How to get to the Kennedy Space Center?
---
Getting to the Kennedy Space Center by public transport is not an option unless you plan on hiring a taxi. The only two ways you can get there are by driving down yourself or by opting for round-trip bus transfers. Let's explore these two options.
Car or taxi
Getting to the Kennedy Space Center by car or taxi is a convenient option. From Orlando, which is approximately 45 miles away, the journey typically takes around 45 to 60 minutes via FL-528 E (the Beachline Expressway). If you're traveling from Miami, which is about 215 miles south of the Space Center, you can expect a drive of roughly 3.5 to 4 hours by taking I-95 North and then FL-528 E. For those of you staying in nearby areas like Cape Canaveral or Cocoa Beach, you're just a short 30-minute drive away.
Bus transfers
Opting for bus transfers to get to the Kennedy Space Center is a hassle-free way to explore this iconic site. Several pick-up points are available across Orlando, Kissimmee, Disney, and the Lake Buena Vista areas, making it easy for anyone to access transportation services to the center. One of the benefits of this option is that you can book a single ticket that includes both admission to the Kennedy Space Center and round-trip bus transfers. This means you can leave the driving to the professionals and focus on enjoying the museum and its exhibits, eliminating the need to navigate traffic and parking logistics.
Tickets that include bus transfers
---
Kennedy Space Center transportation tips
---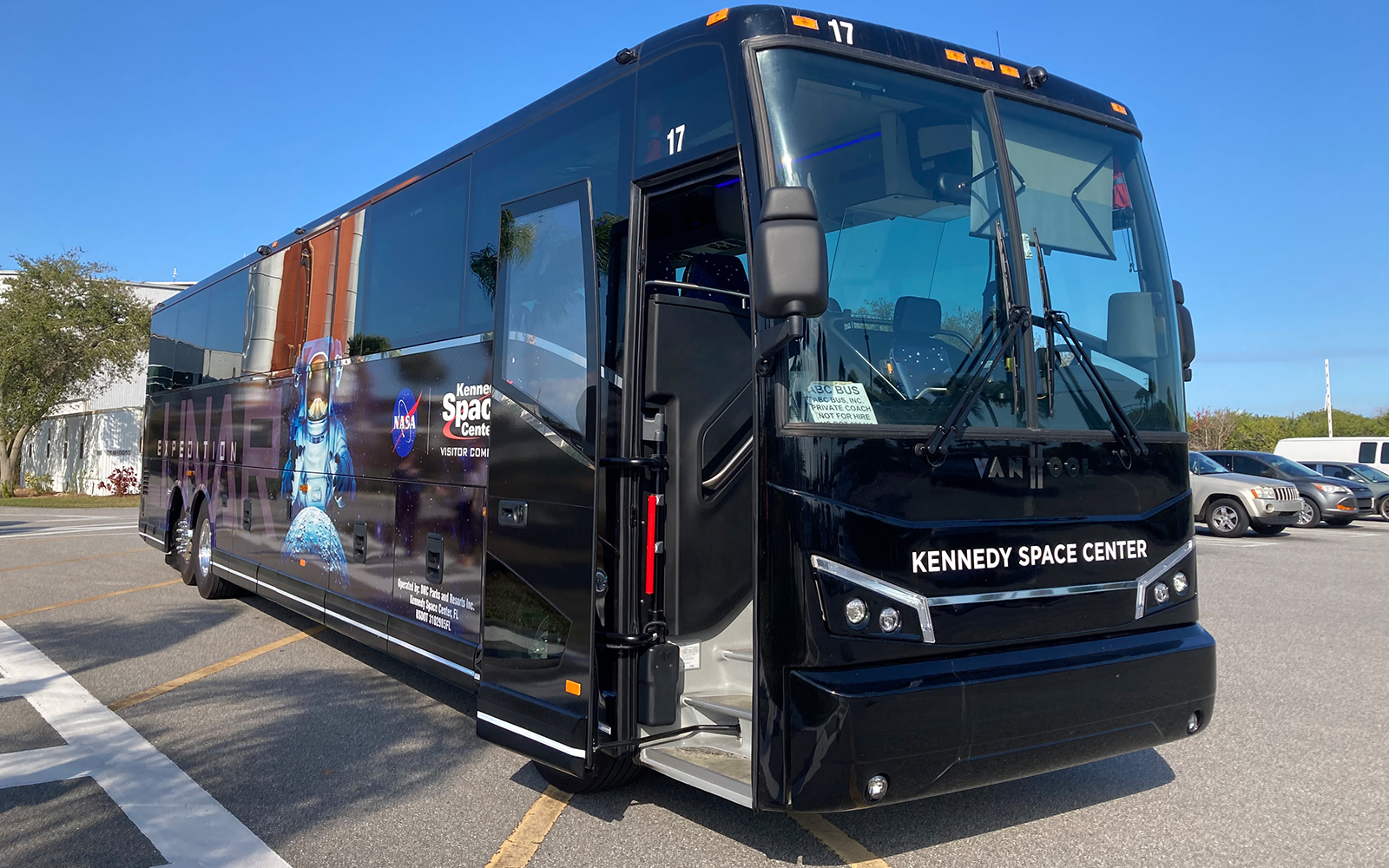 Make sure you get to the designated pick-up point in Orlando or your chosen location a bit earlier than the scheduled departure time. This helps you secure a good seat on the bus and allows for any unexpected delays.
Remember to bring essentials like sunscreen, water, and snacks for the journey. While the Kennedy Space Center offers dining options, having some refreshments on hand can be convenient.
The most fun part about the bus transfers is that your driver doubles as a tour guide giving you interesting facts and information about the Kennedy Space Center and its history! It's a great way to start immersing yourself in the experience before you even arrive.
Be aware of the return departure times from the Kennedy Space Center to avoid missing your ride back to Orlando. To be safe, get there at least 15 minutes before your bus is scheduled to depart.
If you're in the mood for something a little special, visit the Champagne Bar for a carefully curated selection of wine and champagne.
Download the Kennedy Space Center Visitor Complex app on your phone. You'll get access to maps, schedules, and information about attractions, making it easier to navigate and plan your visit once you arrive.
Kennedy Space Center Transportation Guide