Global Village Reopening Date - 25th October 2020
---
Global Village is all set to begin its 25th year celebration this year. With the venue reopening and running until April 2021, authorities have introduced new rules and guidelines which need to be strictly followed by every visitor.
Safety Measures in place at Global Village
---
In order to ensure maximum safety, it is compulsory for all visitors including children to wear face masks throughout their visit. Guests must undergo thermal scanning before entering the venue.
More than 600 hand sanitizing stations will be installed at various points within Global Village for guests to avail. Moreover, all areas will be frequently cleaned and sanitized. This includes disinfecting all common touch points as well as sterilizing kiok utensils, restaurant tables and chairs.
Social distancing must be maintained at all times within the venue. Wheelchairs and shopping trolleys will also be cleaned after every use. Carnival activities and games will be operating at reduced capacity and will be disinfected after each ride. Though valet parking services will not be available, holders of Global Village VIP pack will have access to the VIP parking zones with the use of smart gates through online car plate registration.
The authorities will also include a Prime Hospital Clinic inside the park during its 25th season. It will have well trained medical staff who will be equipped to offer PCR tests as an additional service for Global Village guests upon request, as stated by the park management.
While the vast outdoor venue is perfectly suited for social distancing, additional measures will be taken to closely monitor the park's capacity in line with the UAE government and health authority recommendations. Guests will be alerted via social media and their official mobile App if the park has reached its daily capacity. Park facilities will also undergo thorough disinfection every night after closure.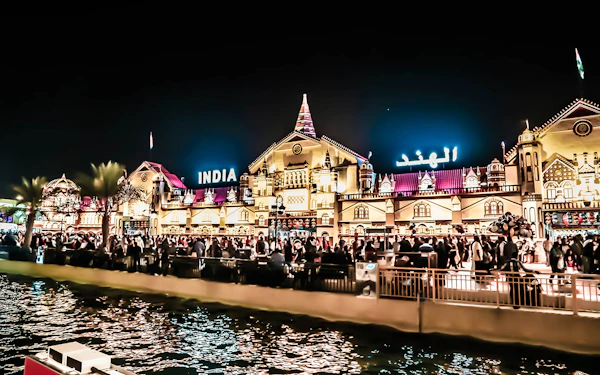 Global Village Tickets Online
---
Tickets for the Global Village are available here. To limit contact, all visitors are advised to book their tickets online. Card or contactless payment will be accepted within the venue.
For more information about visiting Global Village, refer to their website here.