Choir Boy is making its way to Broadway after a successful Off-Broadway run at MTC's Studio Stage II, and and there are plenty of reasons why it should be on your must-watch list. Tarell Alvin McCraney, who wrote Oscar-winning movie Moonlight, has written the play and the show is directed by Trip Cullman of Murder Ballad fame. The production is scheduled to begin previews from December 27, 2018, with the official opening night set for January 22, 2019 at the Samuel J. Friedman Theatre.
The music-filled play received rave reviews for the 2013 production and has the same team of talented artists working on the Broadway production as well. Choir Boy is the journey of young singers at the Charles R. Drew Prep School for Boys, an institution dedicated to the education of strong, ethical black men. Join along for this heartfelt exploration of their hopes and dreams.
The Story of Choir Boy
Choir Boy is the story of Charles R. Drew Prep School for Boys, which, for almost half a century has been dedicated to the education of ethical black men. One of the many talented students in the school has been waiting for years to lead the school's legendary gospel choir. But making his way through the halls of this institution when he sings in his own key is going to be easier said than done. Follow along on this heartfelt and poignant journey of finding one's true voice and discovering the power of self-acceptance.
Choir Boy: Practical Information
---
Additional Information
Audience
The show is suitable for ages 10+. Children under 4 are not allowed.
Available Facilities
Wheelchair accessible
In-house bar
Seating
Samuel J. Friedman Theatre has a seating capacity of 622.
Outside Food
Strictly prohibited. If you'd like to grab a meal before or after the show, check out our guide to the 30 Best Restaurants in the Theater District.
Dress Code
Smart and casual wear is recommended. Keep in mind, the theater is air conditioned throughout the year and can get a bit chilly.
Gallery
--- Choir Boy Broadway Performance
---
Previews start in December.
Choir Boy Reviews
"Choir Boy transcends its flaws in the affecting and honest portrait it draws of a gay youth tentatively beginning to find the courage to let the truth about himself become known".
- The New York Times
** Please note that this is for a previous production of the same show
Choir Boy Broadway Discount Tickets
---
Looking for discounts on Choir Boy Broadway tickets?
Have a look at the real-time seat availability and prices of different seating sections for Choir Boy on Broadway. In the interactive seat-map, select the date that you would like to watch the show and check out the seats available for that day. You can filter the seats as per your desired price range and purchase tickets directly.
Samuel J. Friedman Theatre - Choir Boy Broadway Tickets
Check Real-Time Seat Availability & Prices
Samuel J. Friedman Theatre Seating Chart will help you find the best seats for Choir Boy.
About Samuel J. Friedman Theatre
---
The Samuel J. Friedman Theatre, formerly known as the Biltmore Theatre, is a Broadway theatre located in Midtown Manhattan. The theatre will host the Broadway production of Choir Boy starting December 2018. Designed by architect Herbert J. Krapp for impresario Irwin Chanin, the theatre officially opened on December 7, 1925. With a seating capacity of 622, it was one of Broadway's smaller venues. The theatre was renamed in honor of renowned Broadway publicist Samuel J. Friedman and is presently owned by the Manhattan Theatre Club, who took over in 2008.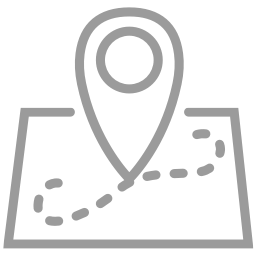 Address
Samuel J. Friedman Theatre
261 W 47th St, New York, NY 10036, USA
Get Directions
Please check the Samuel J. Friedman Theatre Seating Chart to find the best seats.
Choir Boy Broadway Discount Tickets
For those looking to book discounted Choir Boy tickets online, platforms like TodayTix and Headout are your best bet, as they source tickets directly from the box office and scour the internet for any discount codes available for these shows. Any price advantages are then passed on ensuring that you are paying the lowest prices.
The Headout advantage for booking Choir Boy Broadway tickets:
One of the few platforms that gives you the ability to select specific seats.
Gives you the ability to skip the box office lines and directly pick up Choir Boy Broadway discount tickets from our Headout hosts stationed right outside the theatre.
Last-minute tickets: If you made a spontaneous plan, we generally have decent last minute inventory for most Broadway shows.
24/7 customer service to back you in case something goes wrong.