A Musical About Star Wars Tickets
(
)
Rated 4.5 out of 5.0 from 784 reviews.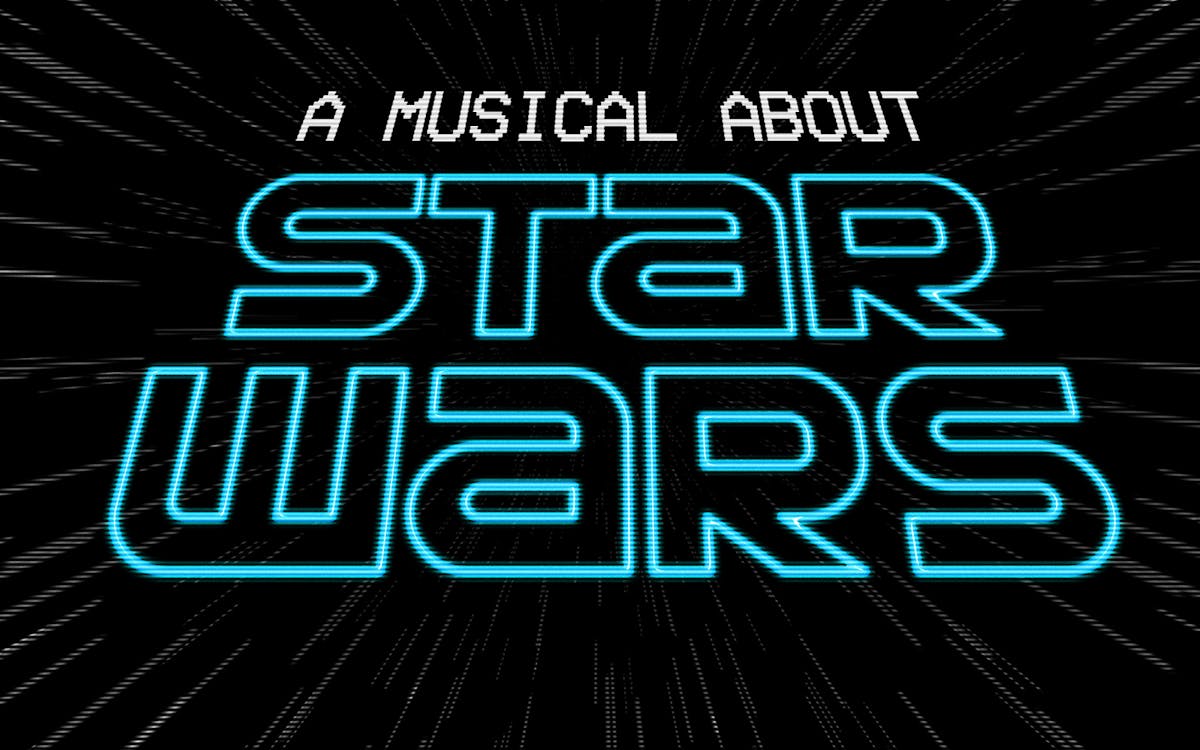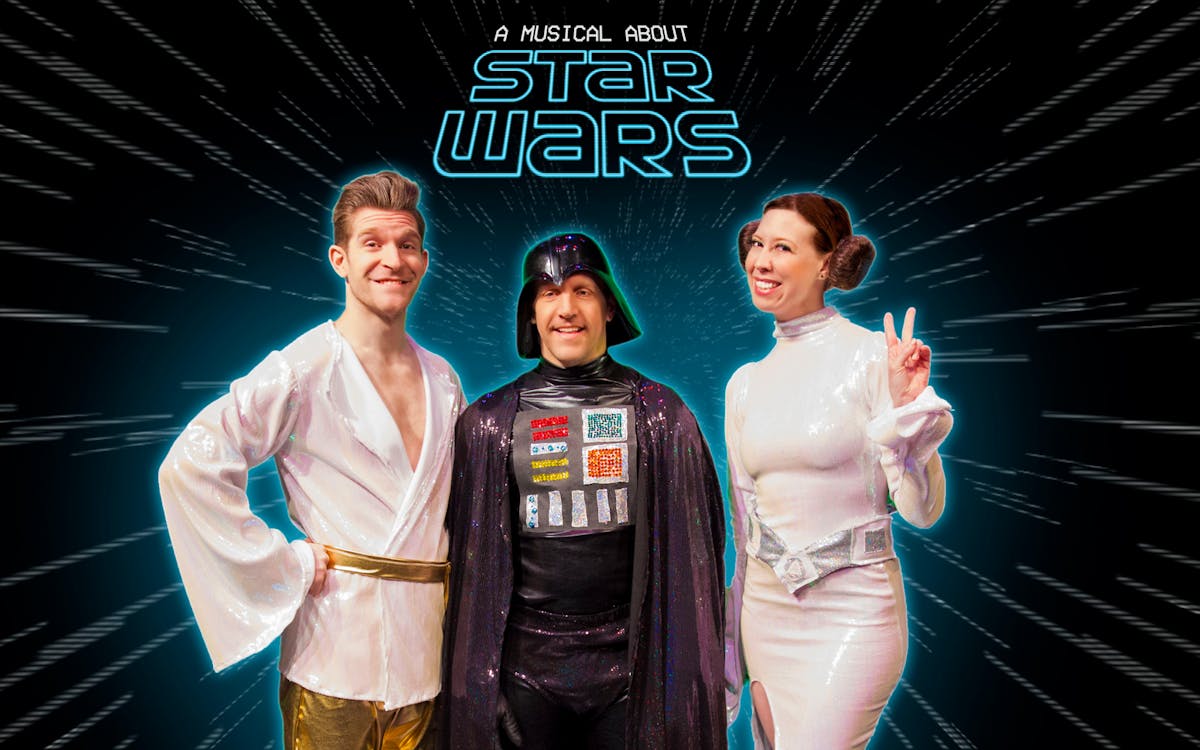 Catch the ultimate tribute by two Star Wars nerds as they set out to spread the gospel of their favorite film series! Created by Taylor Crousure and Scott Foster, the show covers everything from the original film all the way to the spinoff series. Do not miss this comical musical that wonderfully captures the fandom behind one of the most successful franchises in history!
why watch a musical about star wars

A Musical about Star Wars is a short joyride that covers the entire franchise, all the way from the original trilogy to the latest releases. The musical involves several elements of rap, with songs focusing on the Anakin trilogy and iconic Joel tune, and are guaranteed to remain stuck in the heads of fans. The creators of the musical are clearly massive fans of the show, and every hardcore fan of the Star Wars franchise will be able to catch the numerous references to the toy lines and also the Expanded Universe. The show centers around three characters and the relationship that they build over the course of the 80-minute performance. The set is reminiscent of a 70s variety show rather than something in space, but it works very well considering its attempt to be more comical than a serious adaptation.

The show went on to become a wild hit with audiences and critics alike, with praises being targeted at humor and comedy. Clever songs that combine well-known Broadway shows with Star Wars in-jokes such as performing Hamilton while recounting the story of Anakin Skywalker's path to becoming Darth Vader is hilarious. The show isn't just all comedy; there is a touching tribute to the actor who played Chewbacca, Peter Mayhew. A poem recited in a near-perfect imitation of Chewie is genuinely touching. For fans of Star Wars, this is the perfect evening of entertainment, and is undoubtedly going to leave you grinning from ear to ear by the end!

The Story

In a galaxy far far away, two passionate fans, Scott and Tyler meet and obsess over their favorite film, Star Wars. They attempt to convince an up and coming actress, Emily that Star Wars in the best film in history and rope her in for the act that they are developing. Emily, a staunch feminist, however, has an agenda of her own and has no plans to spread the gospel of Star Wars. She hopes to further her commitment causes by using her performance to showcase the blatantly misogynistic and racist elements of the film series. When her plan comes to light, Scott and Tyler strike a deal with Emily that if they are able to convert her to a Star Wars fan by the end of the evening, then she will have to become a permanent member of their show. She accepts the challenge, telling the duo to give it a try. The two men burst out a smile and repeat Yoda's famous words "Do. Or do not. There is no try." Will the duo successfully create a new fan out of a disbeliever and have a successful show?

Good For

Date Night | Fans of Star Wars | Lovers of Comedy

Critics Review

"Directed by Tom and Michael D'Angora, the show has a loose, revue-like structure, but the conceit of A Musical About Star Wars focuses on the personal and professional relationships of the three characters." - Talkin' Broadway

"Basically, it's a show-within-a-show, it's a little meta, it's hella rad, and it will probably get overlooked by the Drama Desk nominating committee. - Broadway World
These tickets can't be cancelled or rescheduled.
Show Details

The show runs from the 13th of July, 2019 until the 30th of September, 2019. On Mondays, Wednesdays and Fridays, there is a matinee at 2 PM, and on Tuesdays and Thursdays, there is a matinee at 2:30 PM.

Show Timings

| | |
| --- | --- |
| Monday - Friday | 6 PM |

Duration
The performance is approximately 80 minutes with no intervals.

Cast
Taylor Crousore as Taylor
Scott Richard Foster as Scott
Emily McNamara as Emily

Authored By
Tom D'Angora, Scott Foster, and Taylor Crousore

Produced By
Michael D'Angora

Music and Lyrics By
Billy Recce

Additional Information

Photo and video recording are not allowed during the show.

Audience
Recommended for all ages.

Availability
Wheelchair Accessible
In House Bar
Coat Check

Seating
The St. Luke Theatre has a seating capacity of nearly 174.

Dress Code
Smart and casual wear is recommended. Keep in mind, the theatre is air conditioned throughout the year and can get a bit chilly.
Your e-tickets can be exchanged for physical tickets with our uniformed Headout hosts outside the theater.

Getting There

These Subway lines stop near St. Luke's Theatre: 7, C, E, Q, R.
These Train lines stop near St. Luke's Theatre: BABYLON, NC, PORT WASHINGTON.
These Bus lines stop near St. Luke's Theatre: 160, 190, M11, QM5, SIM1C.

Validity

The ticket is valid only for the day and time you have opted for.
Similar experiences you'd love