Mary Page Marlowe is an Off-Broadway play starring Orphan Black's stunning Tatiana Maslany. Following the titular character's life through seven decades, the drama offers an intimate look at the moments that define our lives and how insignificant they may seem at the point of time they occur. The production has cast seven actors in the role of Mary through different stages of her life, from childhood to getting old, making for a riveting look at the life of a seemingly ordinary person. The show is expected to close Off-Broadway screening on August 19, 2018.
Apart from its Emmy-winning lead, the show has a lot of things that make it a must watch. The all female creative minds behind the scenes add a certain authority and authenticity to the production. The production is being launched in Tony Kiser Theatre and Tatiana's return to the stage after six years has put the project in the theatre community's spotlight. Mary Page Marlowe first premiered at Steppenwolf Theatre in Chicago in 2016. The Chicago-production was directed by Artistic Director Anna D. Shapiro and featured a 21-member cast.
The Off-Broadway production is being directed by Drama Desk Award-winning director Lila Neugebauer. Apart from Tatiana Maslany, who plays the character from age 27 to 36, the title role is being shared by Blair Brown, Emma Geer, Susan Pourfar, Mia Sinclair Jenness, and Kellie Overbey.
The Story of Mary Page Marlowe
Charting the life and times of a seemingly ordinary accountant from Ohio, Mary Page Marlowe is a poignant and often haunting portrayal of a complex woman. Spanning seven decades, the story follows the title character through all the major moments of her life; a baby, a girl, a wife, a lover, a mother, a divorcée, a retiree. The show beautifully captures the fragility of life and the moments we tend to ignore as being pointless, only to look back and understand how memorable they made our lives. In this sweeping but intimate play, Tracy Letts will take you through the many complexities of the human life in spectacular fashion.
About Mary Page Marlowe
---
Additional Information
Audience
This play is suitable for mature audiences.
Available Facilities
Wheelchair accessible

Seating
The Tony Kiser Theater has a seating capacity of 296 in total.
Outside Food
Strictly prohibited. If you'd like to grab a meal before or after the show, check out our guide to the 30 Best Restaurants in the Theater District.
Dress Code
Smart and casual wear is recommended. Keep in mind, the theater is air conditioned throughout the year and can get a bit chilly.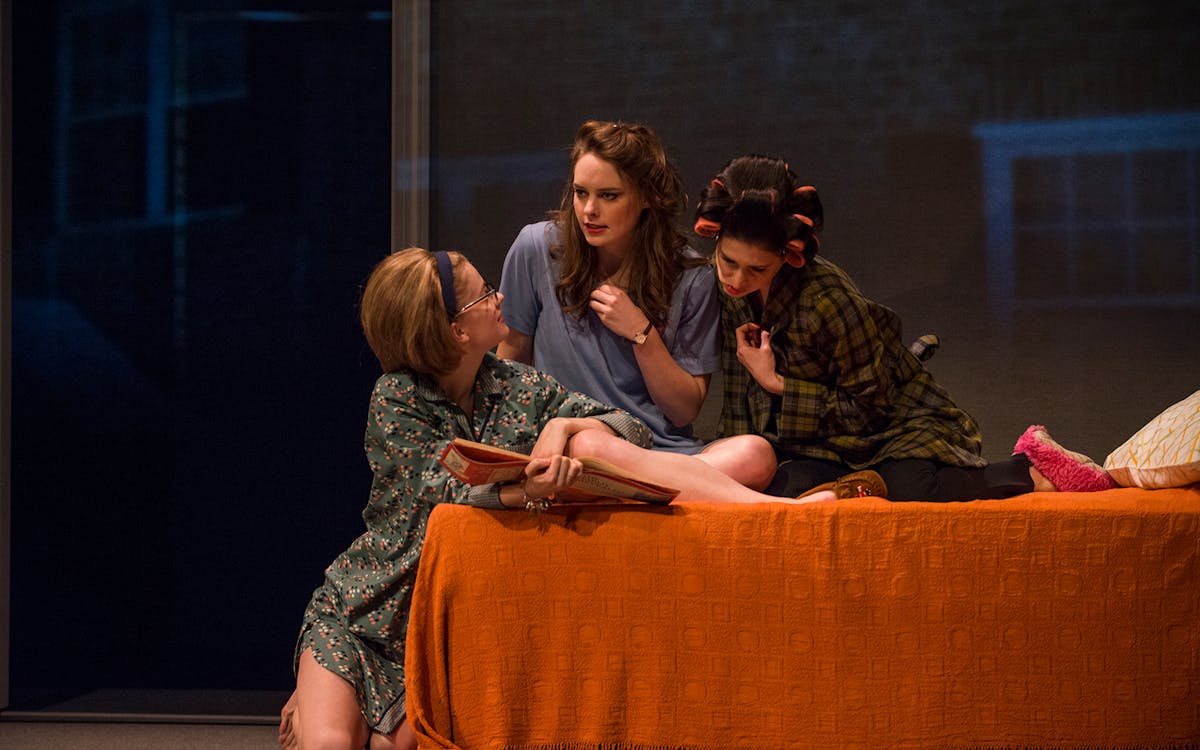 Performance
---
The critic reviews and audience ratings for Mary Page Marlowe has gone so well that it is running for a whole week more on Off-Broadway! Here are a few snippets of reviews by fabled theatre journalists.
Mary Page Marlowe Reviews
"Mary Page Marlowe Is a Simple Carbohydrate"
- Sara Holdren, Vulture
" Mary Page Marlowe combines moments of crisis into a longer view of time. It approaches life—this one life—with something that feels like wisdom."
- Adam Feldman, Time Out New York
"All six Mary Pages are excellent, handing off, as if in a relay race, the baton of the character's discontinuous personality."
- Jesse Green, NY Times
Mary Page Marlowe Tickets on Discount
Looking out for discounts on Mary Page Marlowe tickets !
Have a look at the real-time seat availability and prices of different sections for Mary Page Marlowe on Broadway. In the interactive seat-map, select the date that you would like to watch the show and check out the seats available for that day. You can filter the seats as per your desired price range and purchase tickets directly.
Tony Kiser Theatre - Mary Page Marlowe Ticket Prices
Starting from
Check Real-Time Seat Availibility and Prices
About Tony Kiser Theater
---
Founded in 1979 and designed by Dutch architect Rem Koolhaas, The Tony Kiser Theatre is one of two theatres that make up the subscriber based houses of Second Stage Theater. A 296 seater theatre,this Off-Broadway theater was founded with the vision to produce "second stagings" of contemporary American plays. Over the years it had evolved to showcasing world premieres, musicals and solo performances to its ever-growing repertoire. Today its intimate setting is the perfect avenue for new plays & revival productions.
Find the seating chart here.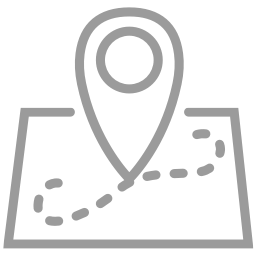 Address
Tony Kiser Theatre
305 West 43rd Street, New York, NY 10036
Get Directions
Mary Page Marlowe Broadway Tickets
For those looking to book discounted Mary Page Marlowe tickets online, platforms like TodayTix and Headout are your best bet, as they source tickets directly from the box office and scour the internet for any discount codes available for these shows. Any price advantages are then passed on ensuring that you are paying the lowest prices.
The Headout advantage for booking Mary Page Marlowe Broadway tickets:
One of the few platforms that gives you the ability to select specific seats.
Gives you the ability to skip the box office lines and directly pick up Mary Page Marlowe discount tickets from our Headout hosts stationed right outside the theatre.
Last-minute tickets: If you made a spontaneous plan, we generally have decent last minute inventory for most Broadway shows.
24/7 customer service to back you in case something goes wrong.