Kidzania Dubai Reopening Date - 1st July 2020
---
Kidzania Dubai has officially reopened, welcoming all visitors. However, strict guidelines have been advised by the authorities in order to provide a safe and fun experience for all visitors.
Safety Measures & New Rules at the Kidzania Dubai Post COVID-19
---
To maintain maximum safety, it is now mandatory for all visitors to wear face masks and undergo temperature checks before entering the venue. Hand sanitizers will be placed at the various points within the attraction for guests to avail.
To avoid overcrowding only 30% of the full capacity will be admitted to the site. No more than 3 children will be permitted for each activity. It is also mandatory to maintain a safe distance of at least 2 meters from others to avoid direct contact.
Families of maximum 3 people can be seated together within the venue. Several markings and signage have been placed within the attraction for guest information. For maximum hygiene within the venue, all areas will be frequently cleaned extensively and sanitized thoroughly. This also includes all touchable surfaces and items.
Due to safety reasons, staff will be wearing masks and gloves at all times. They would also be subjected to regular temperature checks ensuring a safe and relaxed experience for all visitors.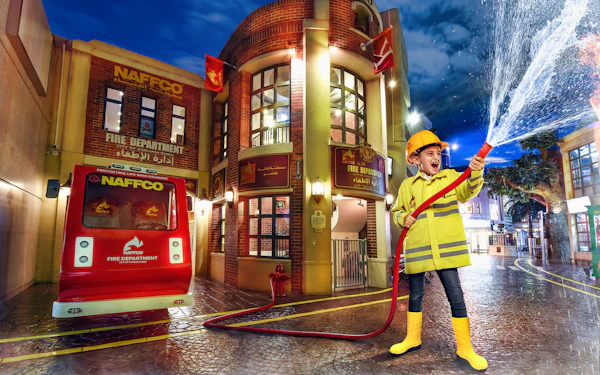 Booking Kidzania Dubai Tickets Online
---
Tickets for Kidzania are available here.
In order to avoid overcrowding at the venue, all guests are requested to place their reservation online before arriving at the venue. Age limits stated by authorities will be applied and the staff may also need to verify the age by seeing the Emirates ID card.
Contactless payment will be accepted within the venue.
For more information about visiting Kidzania Dubai, refer to the official website here.