Bonjour! If you're looking for a splashing good time in Paris, Aquarium de Paris is the place to be. This underwater wonderland boasts a dazzling array of marine creatures from around the world that are sure to leave you in awe. Whether you're traveling with family, friends, or flying solo, the Aquarium de Paris is a must-visit destination that promises an unforgettable experience. Get ready to dive into a world of discovery and wonder!
Aquarium de Paris in a Nutshell
---
Handy information
⏰ Suggested Duration:
2 hours
☀️ Best Time to Visit:
Weekdays and early mornings
🎟️ POI Ticket:
€19.48
Must-see at the POI
Shark Tunnel
Nautibus Ride
Touch Pool
Getting There
Address
5 Avenue Albert de Mun, 75016 Paris, France
Get Directions
Opening Hours
Monday to Friday: 10am to 7pm
Saturday and Sunday: 10am to 8pm
Why is Aquarium de Paris worth visiting?
---
Unique Experience in Paris: Discover a different side of the city and explore the fascinating marine world.
Wide Variety of Sea Creatures: In 5 bullet points, explain why one must visit
Interactive Exhibits and Educational Programs: Engage in hands-on activities and learn about the ocean and its inhabitants.
Shark Tunnel Experience: Walk through a transparent tunnel surrounded by sharks, rays, and other sea creatures.
Gift Shop and Restaurant with Stunning Views : Take home souvenirs and enjoy a meal while gazing at the Eiffel Tower.
Recommended Aquarium de Paris Tickets
---
If you're looking for a unique and memorable experience in Paris, then a visit to the Aquarium de Paris should definitely be on your list! Here are your ticket options:
Aquarium de Paris History
---
Aquarium de Paris is a must-visit destination that's integral to the history and development of Paris. Located in the basement of the Trocadero building, the aquarium was built for the 1937 World's Fair and features stunning Art Deco architecture. The aquarium has made significant contributions to marine conservation and education over the years, featuring over 10,000 sea creatures from around the world, interactive exhibits, and educational programs for visitors of all ages. In addition to its cultural and educational significance, the aquarium has also had an impact on popular culture, having been featured in the iconic French film "Amelie". Overall, Aquarium de Paris offers an unforgettable experience that highlights the beauty and diversity of marine life. Its unique history, stunning architecture, and commitment to marine conservation make it a worthwhile destination for anyone visiting Paris.
Aquarium de Paris Architecture
---
Aquarium de Paris has an incredible Art Deco architecture that's housed in the basement of the Trocadero building. When you visit, don't miss the cylindrical shark tank as it's one of the most interesting areas of the building. You'll also be impressed by the central hall with its grand staircase, and the mezzanine level with its intricate ironwork. And, if you're into Instagrammable spots, there are plenty of opportunities to capture amazing shots at the shark tank and central hall. For the best lighting, it's ideal to visit the aquarium during the day when natural light floods the exhibits. All in all, Aquarium de Paris is a great example of Art Deco architecture and guarantees an unforgettable experience for visitors.

Highlights of Aquarium de Paris
---
The Shark Tunnel at Aquarium de Paris is a must-see attraction, where you can walk through an underwater tunnel with dozens of sharks, stingrays, and other marine life swimming overhead. It's a mesmerizing and unforgettable experience, getting up close and personal with some of the ocean's most fascinating creatures.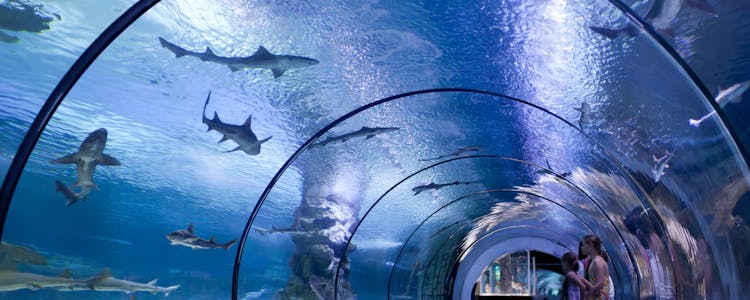 The Mermaid Show at Aquarium de Paris is a unique and enchanting experience, featuring performers dressed in mermaid costumes swimming alongside the fish in the tank. It's a magical world to dive into, where you can witness these mythical creatures come to life and enjoy an unforgettable show.
Discover the fascinating world of reptiles at the Caiman Lagoon, home to various crocodilian residents, including crocodiles and alligators. It's a glimpse into a different kind of aquatic life.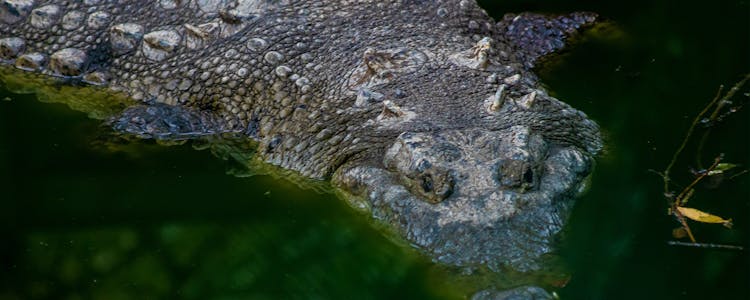 The Touch Pool is an interactive experience for all ages, where you can get hands-on with marine life such as starfish, sea urchins, and other creatures. It's both fun and educational, giving you a chance to learn about these creatures and their habitat through touch and interaction.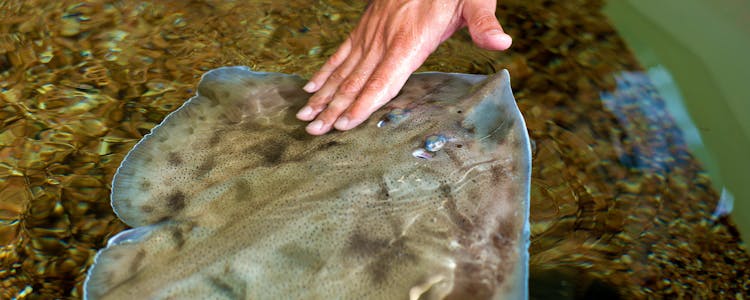 At Cinéaqua, you can experience the world's first 5D cinema with thrilling sensory effects like water spray and moving seats. It's a must-see attraction for all ages, offering a unique and immersive way to discover the underwater world through a thrilling sensory adventure.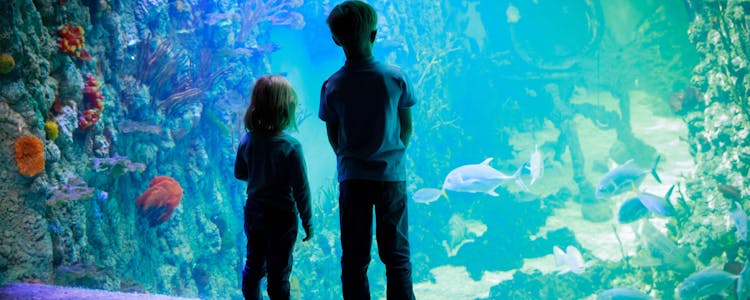 Best Time to Visit Aquarium de Paris
---
If you're planning to visit the Aquarium de Paris, timing can make a big difference in your experience. To avoid crowds and long lines, it's best to go on weekdays, especially Tuesdays, Wednesdays, and Thursdays. On weekends, especially Saturdays, the aquarium can get quite busy, so you might want to plan accordingly. If you're looking for a more peaceful experience, try visiting during the off-season months, such as winter. However, if you prefer warmer weather and don't mind the crowds, summer can be a great time to visit. Also, keep in mind that Paris is a city that's always bustling with crowds, so it's best to head to the aquarium before 11 AM or 4 PM, in order to avoid rush hour traffic. Overall, visiting the Aquarium de Paris during less busy times can make for a more enjoyable and relaxing experience.
Opening Hours of Aquarium de Paris
---
The Aquarium de Paris is open every day of the year except for May 1st and December 25th.
The aquarium's opening time is 10 am.
The closing time is 7 pm, except during the winter season (from November to March), when the aquarium closes at 6 pm.
The last entry time is one hour before closing time, so 6 pm during the winter season and 7 pm during the rest of the year.
Getting There
---
If you're a tourist and not familiar with the city, getting to the Aquarium de Paris is relatively easy. There are several modes of transport available that can get you there, including:
Bus
Several bus lines stop near the aquarium, including lines 22, 30, 32, 63, and 72. Check with the driver to ensure you are on the correct route and get off at the Trocadéro stop.
Metro
The closest metro station to the aquarium is Trocadéro (lines 6 and 9). From there, it's just a short walk to the aquarium. This is the recommended mode of transport as it is easy, efficient and affordable.
Taxi
Taxis are widely available in Paris, but they can be expensive. Make sure to have the aquarium's address handy, 5 Avenue Albert de Mun, 75016 Paris, to give to the driver.
Car
If you have a car, there are paid parking spots available near the aquarium, like the Parking Quai Branly, Parking Kleber Longchamp and Parking Victor Hugo. They are around 10-15 minutes away from the aquarium.
Insider Tips to Visit Aquarium de Paris
---
Did you know that the Aquarium de Paris is not just an aquarium but also a cinema? You can watch underwater films in the auditorium and even attend workshops and conferences about marine life.
One of the most unusual exhibits in the aquarium is the "touch tank," where you can touch and interact with marine animals such as sea urchins and starfish.
For a unique and romantic experience, consider booking a night in the aquarium's Shark Tunnel room. You can sleep in a room with a panoramic view of the aquarium's main tank and its resident sharks.
If you're interested in behind-the-scenes action, ask about the aquarium's backstage tour, which takes you on a guided tour of the technical installations, water treatment plant, and animal care facilities.
Aquarium de Paris Facts
---
Founded in 1867, the Aquarium de Paris is one of the world's oldest and most historic aquariums.
Albino, the alligator, is one of the aquarium's most famous residents - this rare albino creature is a must-see for visitors.
The Amazon exhibit at the aquarium is a real treat - it features live animals and plants from the rainforest, giving visitors a unique taste of this fascinating ecosystem.
The French Navy has a special partnership with the aquarium, providing animal care and training opportunities for sailors.
Movie buffs will be interested to know that the aquarium was featured in the opening scene of the film "Before Sunset," starring Ethan Hawke and Julie Delpy.
The aquarium has a unique program where visitors can adopt a fish - for a fee; you can name and sponsor one of the aquarium's beloved marine creatures.
Did you know the aquarium is home to the world's smallest shark? The dwarf lantern shark, which measures 8 inches long, can be found in the aquarium's shark tank.
Restaurants Near Aquarium de Paris
---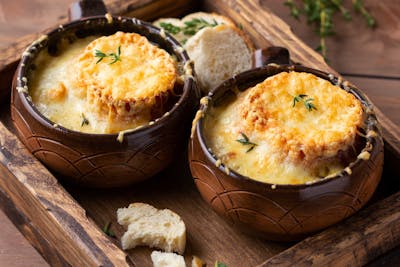 Les Ombres
Chic rooftop restaurant with panoramic views. French cuisine. €50-€100 per person. Located within the Musée du quai Branly, about a 15-minute walk from the aquarium.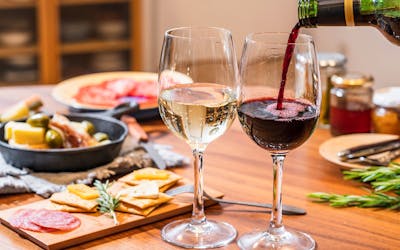 Café de l'Homme
Upscale French cuisine with Eiffel Tower views. €60 per person. It's located steps from the aquarium.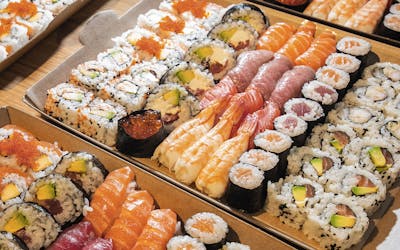 Ozu
Modern Japanese cuisine with a trendy vibe. €30-€60 per person. About a 10-minute walk from the aquarium.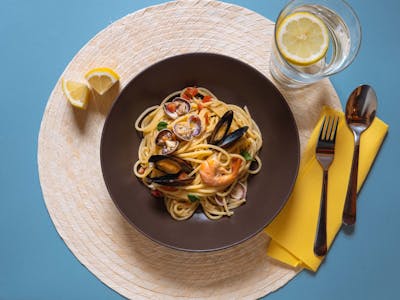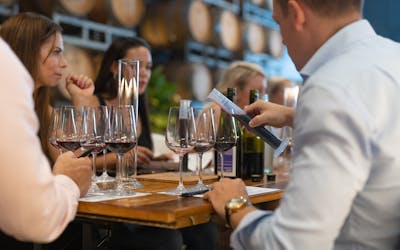 Le Malakoff
Affordable, family-friendly brasserie with classic French dishes. €20-€30 per person. About a 10-minute walk from the aquarium.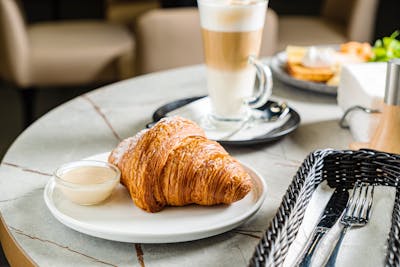 L'Atelier du France
Classic French cuisine with a contemporary twist. €30-€60 per person. About a 20-minute walk from the aquarium.
Places to Stay Near Aquarium de Paris
---
Things to Do Near Aquarium de Paris
---
Jardin d'Acclimatation (2.2 km)
Jardin d'Acclimatation is a beautiful and expansive park located in the heart of Paris, offering a variety of attractions for all ages. From rides and games to animal exhibits and gardens, there's something for everyone to enjoy in this charming and natural oasis in the city.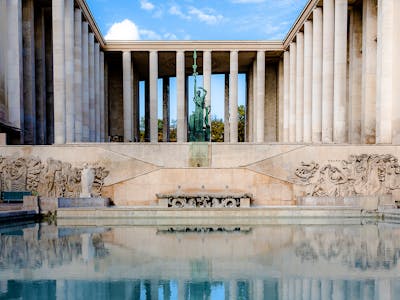 Palais de Tokyo (2.8 km)
Palais de Tokyo is a dynamic contemporary art museum featuring cutting-edge exhibitions and performances that push the boundaries of the art world. With a focus on experimentation and innovation, it's a must-visit destination for anyone interested in the latest developments in modern art.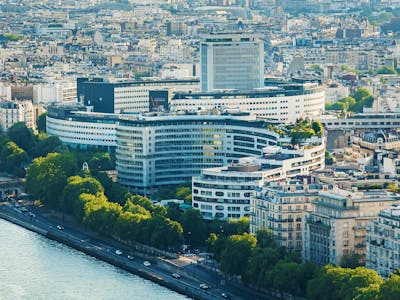 Maison de la Radio (3.3 km)
Maison de la Radio is a cultural hub for music, news, and the arts, located in the 16th arrondissement of Paris. With a rich history and a variety of live performances and events, it's a great destination for music and culture lovers looking for a unique experience in the heart of the city.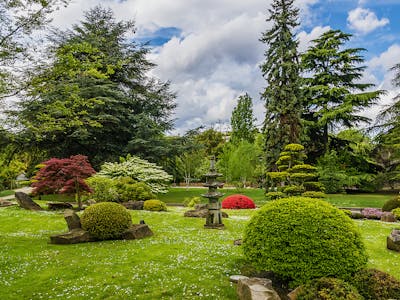 Bois de Boulogne (3.6 km)
Bois de Boulogne is a sprawling park and forest located in the western outskirts of Paris, offering a peaceful retreat from the hustle and bustle of the city. With its winding trails, tranquil lakes, and abundant wildlife, it's a perfect destination for a leisurely stroll or a picnic with friends and family.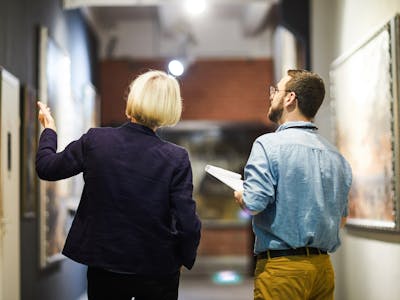 Musée Marmottan Monet (3.9 km)
Musée Marmottan Monet is a hidden gem of a museum located in the chic 16th arrondissement of Paris. It houses a stunning collection of Impressionist and Post-Impressionist art, including the largest collection of works by Claude Monet in the world. It's a must-visit for any art lover!
FAQs
---
The Aquarium de Paris, also known as Cinéaqua, opened in 1867, making it over 150 years old.
The Aquarium de Paris was originally built by the French architect Gabriel Davioud.
The Aquarium de Paris has a total area of approximately 3,500 square meters and features over 10,000 fish and marine creatures from around the world.
The best mode of transport to reach the Aquarium de Paris is by using public transportation, specifically the metro or bus.
The Aquarium de Paris is generally open year-round, except for a few days during the year when it is closed for maintenance or holidays. The aquarium is typically closed on January 1st, May 1st, and December 25th.
No, Aquarium de Paris is closed on Christmas and New Year.
Yes, there is a restaurant located inside the Aquarium de Paris called "Le Septime Ciel."
Yes, there are washrooms located throughout the Aquarium de Paris for visitors to use.
There is no formal dress code to visit the Aquarium de Paris, but visitors are advised to dress comfortably and appropriately for the activities they plan to engage in.