This show is now closed. For more discounted Broadway show tickets, check here.
"The Bronx Tale" is a touching story based in the Bronx in the 1960s. A critically acclaimed play that inspired the now classic film, this streetwise musical is the perfect recipe for entertainment and when combined with the rich singing and dancing, the overall show itself is nothing short of spectacular.

"A Bronx Tale" provides insight into the rich and turbulent times of 1960s Bronx. In a society riddled with mafia and blood loyalty, the story challenges the very foundations of family, loyalty and love. Featuring music by eight-time Academy award-winner Alan Menken and lyrics by three-time Tony award-nominee Glenn Slater, "A Bronx Tale" promises to be an endearing story performed by a well renowned and celebrated cast in the Broadway world.

Due to its strong language and violent themes, we recommend the show for any fans of drama, thrillers and mafia based productions. Please note, the show might not be suitable for children below 12 years due to adult content.
A Bronx Tale Story
Calogero, a teenager from the Bronx, grows up in a mysterious world fascinated by the ways of the mafia. His father, a straight-arrowed man, instills a great sense of family, loyalty and pride in Calogero as a young boy and hopes to see the boy grow up to become a man as noble and respected as himself.

However, things quickly go awry as Calogero befriends Sonny, the local mobster who initiates him into the gangster world and shows him the criminal ways of life. Calogero is fascinated by the aura and mystique of the Mafia and keeps falling deeper down the rabbit hole. But things take a turn for the worst when he is left awe-struck by Jane, his fellow classmate which leads to events that threaten his entire neighbourhood.

Caught between the father he loves and the mob boss he wants to be, and in an affair with his classmate, what destiny awaits Calogero? Will he make his father proud? Will he do as his heart pleases? And most importantly, will he get the girl? Watch this noire Broadway show to find out.
---
Performance
---
A Bronx Tale opened on December 1, 2016 to positive reviews. The show has been selling out on a consistent basis, and has grossed $48,754,624 as of December 31, 2017.
Awards
The play was nominated for 4 Outer Critics Circle Awards and one Drama Desk Award.
A Bronx Tale Reviews
"A Bronx Tale captures both the milieu it evokes and the colorful characters who populate it with a buoyancy and humor that ultimately win you over."
– The New York Times

"Entertaining, Authentic & Terrific"
– Variety
Show Score: 79
---
About the Show
---
Show Details
Show Timings
Tuesday & Thursday: 7 PM
Friday: 8 PM
Saturday: 2 PM & 8 PM
Sunday: 3PM or 2 PM & 7 PM
Duration
2 hours, with 1 intermission
Leading Roles
Richard H. Blake as Lorenzo
Nick Cordero as Sonny
Bobby Conte Thornton as Calogero
Christiani Pitts as Jane
Directed by
Robert De Niro
Jerry Zaks
Music by
Alan Menken
Top Songs
"Streets Of The Bronx", "I Wonder Why", "Little Girl Of Mine", "Don't You Know" & "For Your Precious Love"
Know Before You Go
Audience
Suitable for audience members age 14 and up. Children under 4 will not be admitted.
Available Facilities
Wheelchair Seating Available
Seating
The theater has a seating capacity of 1,091. For tips on how to choose the best seats, you can refer to our Longacre Theatre Seating Chart Guide.
Outside Food
Strictly prohibited. If you'd like to grab a meal before or after the show, check out our guide to the 30 Best Restaurants in the Theater District.
Dress Code
Smart and casual wear is recommended. Keep in mind, the theater is air conditioned throughout the year and can get a bit chilly.
---
Gallery
---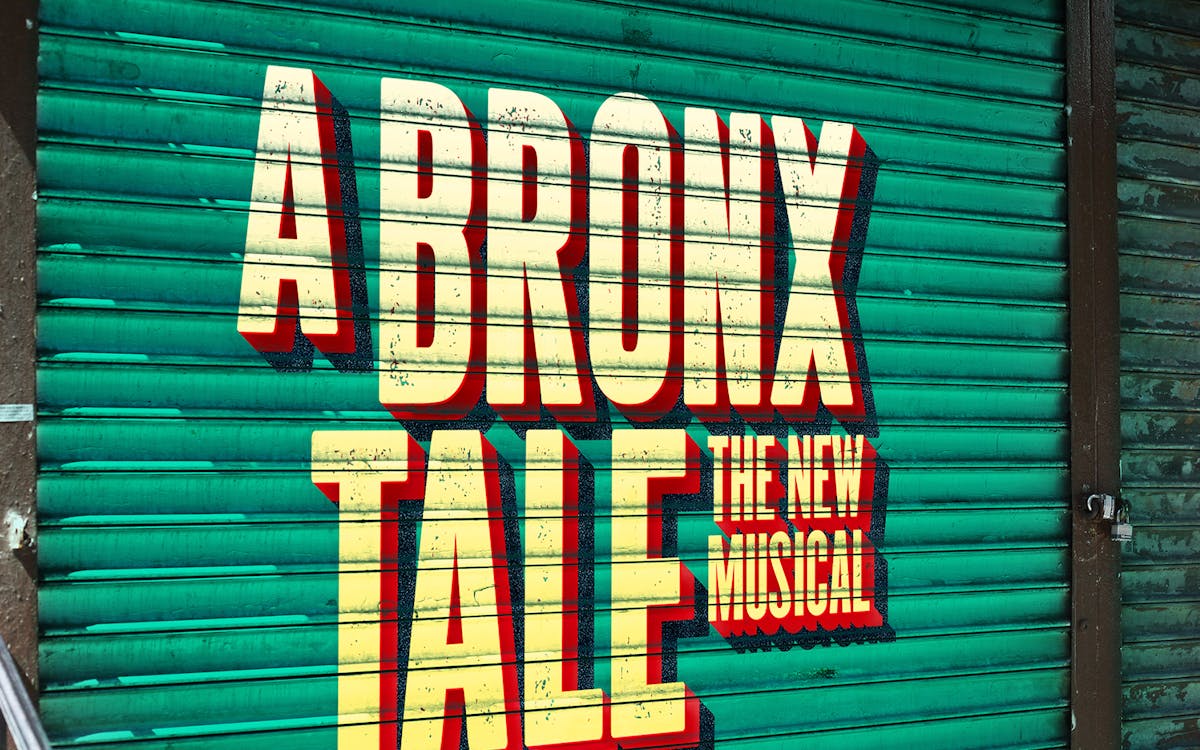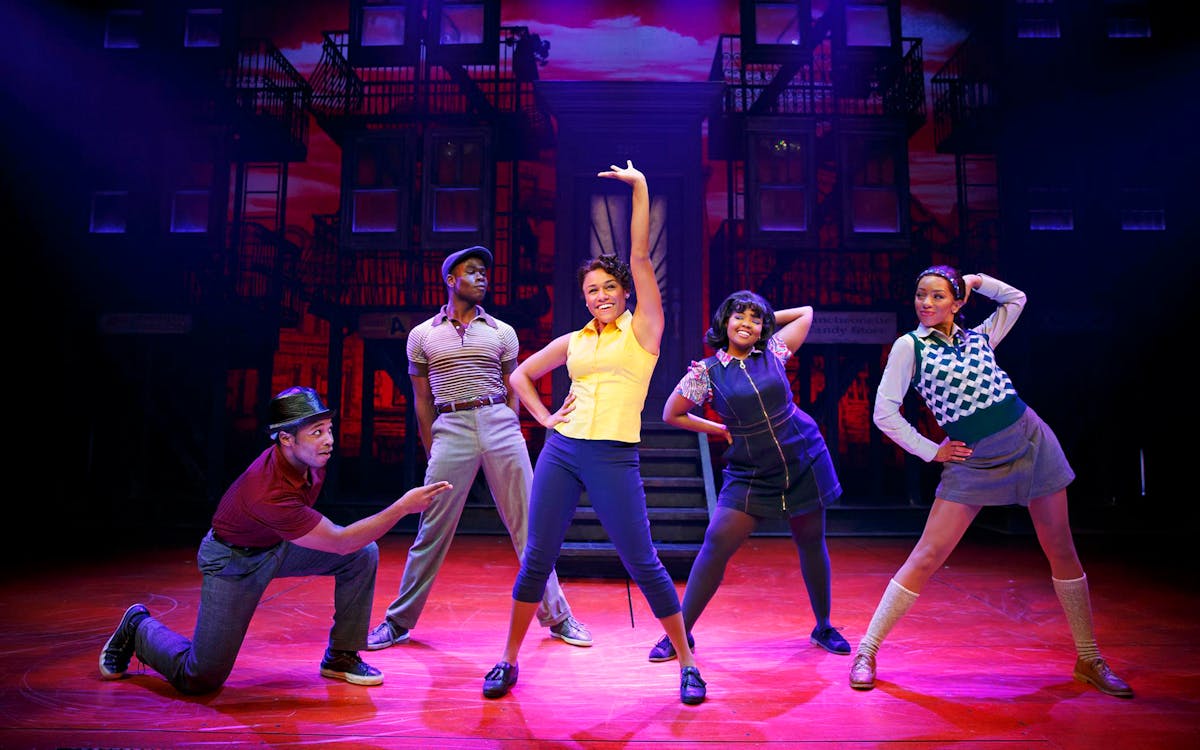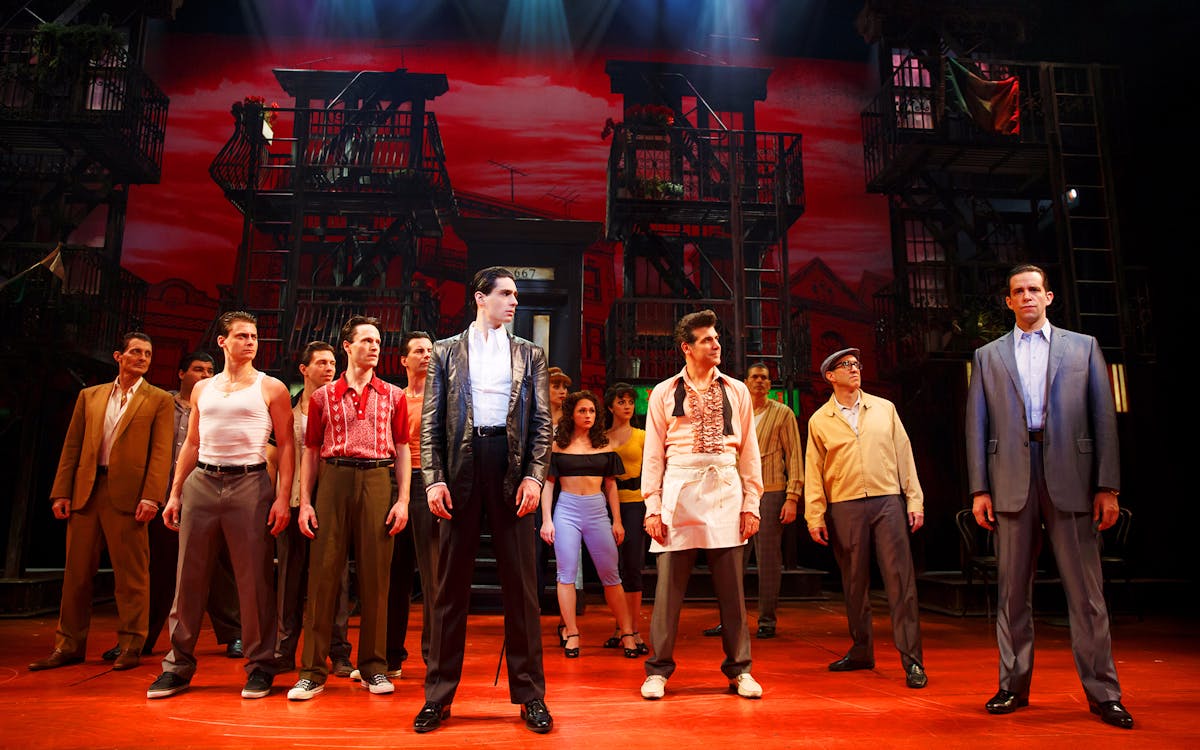 ---
About Longacre Theatre
---
The Longacre theatre was constructed in 1913 by revered theatre manager/producer H. H. Frazee with the intention of hosting musical comedies. It was designed by Henry B. Herts, who has famously designed many a Shubert Broadway theaters. Unlike other Shubert theaters, though, the Longacre had a relatively low-key design.
Not one of the bigger Broadway theaters, Longacre has 1,091 seats in total, spread across three major sections, namely orchestra, mezzanine, and balcony. To find out the best seats at best discounted prices, refer to our Longacre Theatre Seating Chart Guide.
---
A Bronx Tale Discount Tickets
For those looking to book A Bronx Tale discounted tickets online, platforms like TodayTix and Headout are your best bet, as they source tickets directly from the box office and scour the internet for any discount codes available for these shows. Any price advantages are then passed on ensuring that you are paying the lowest prices.
The Headout advantage for booking discounted broadway tickets for A Bronx Tale Musical:
One of the few platforms that gives you the ability to select specific seats.
Gives you the ability to skip the box office lines and directly pick up tickets from our Headout hosts stationed right outside the theatre.
Last-minute tickets: If you made a spontaneous plan, we generally have decent last minute inventory for most Broadway shows.
24/7 customer service to back you in case something goes wrong.
Have a look at the real-time seat availability and prices of different sections for A Bronx Tale. In the interactive seat-map below, select the date that you would like to watch the show and check out the seats available for that day. You can filter the seats as per your desired price range and purchase tickets directly.