Mozart Concerts Vienna Tickets
Experience Vienna's love affair with classical music at the most iconic concert venues. Choose from our collection of Mozart concert tickets and find yourself being transported back in time as you see international opera singers and musicians perform in costumes from the Baroque period!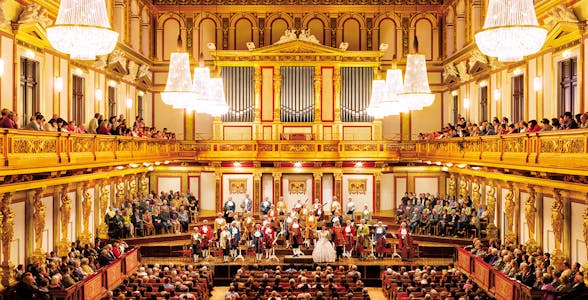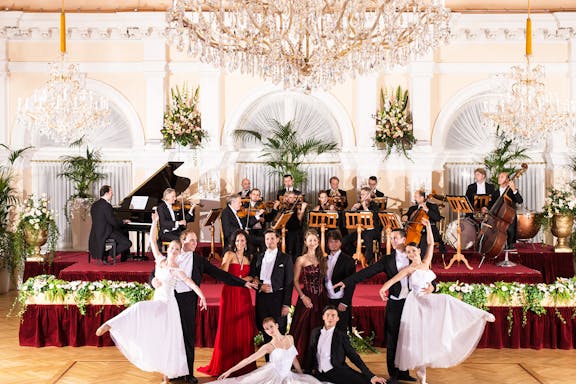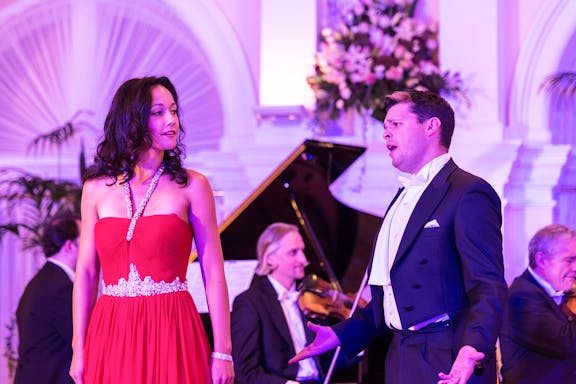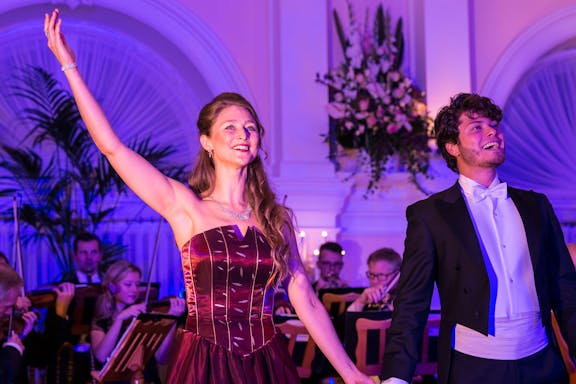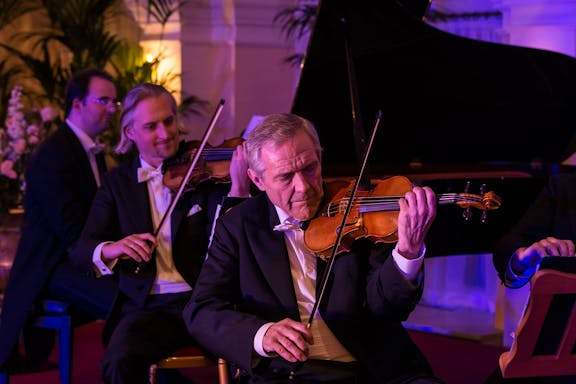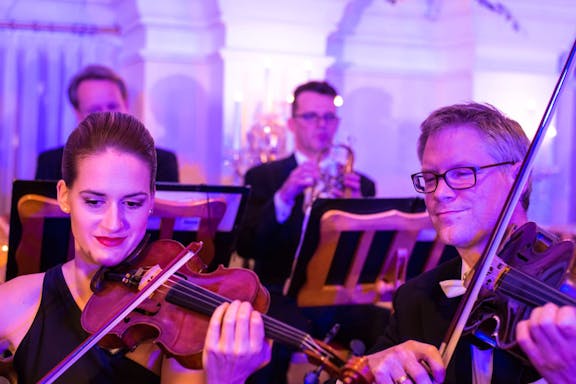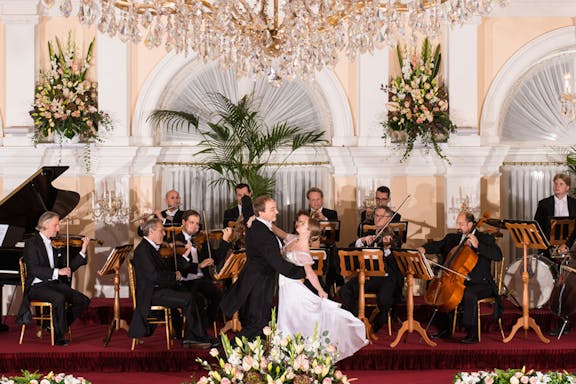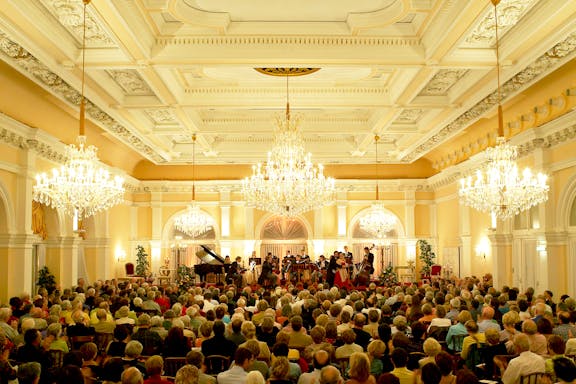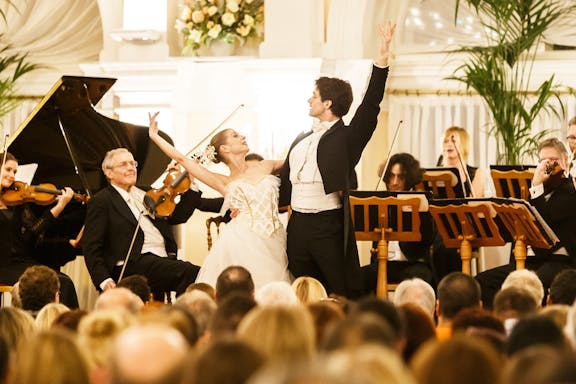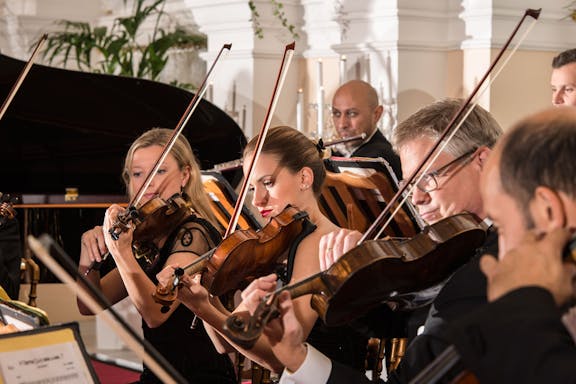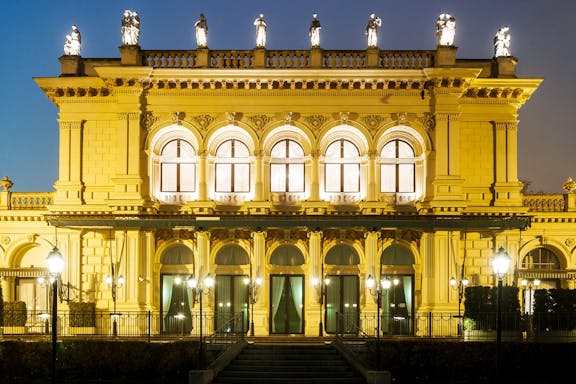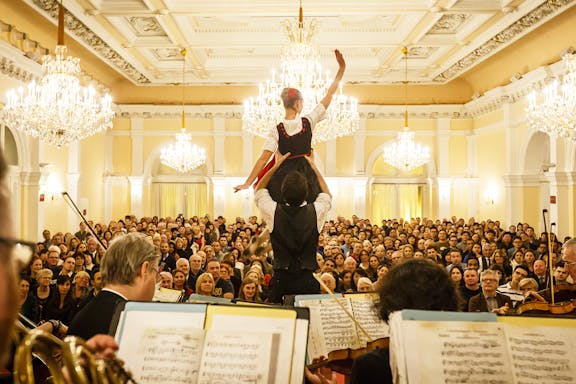 Free cancellation
Free cancellation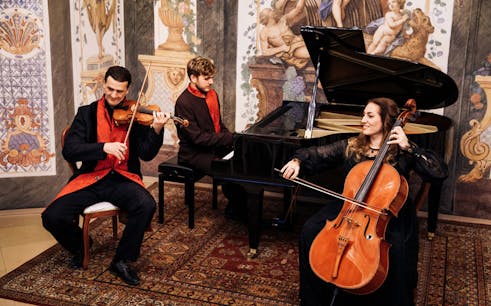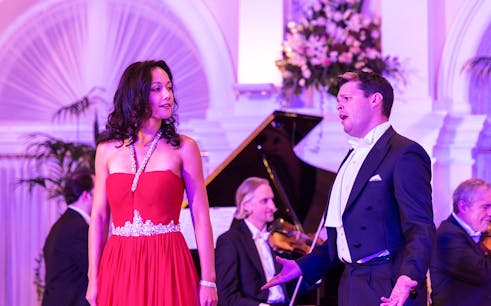 Top 5 Reasons to Book Your Mozart House Tickets

Step into the musical time machine and explore where Mozart lived and composed his unforgettable melodies.
Uncover fascinating stories and personal artifacts that offer a glimpse into the life of one of history's greatest composers.
Get a taste of Mozart's daily life as you wander through his former residence, from his composing room to his living quarters.
Discover the secrets behind Mozart's creative process and gain insights into the inspirations that fueled his brilliant compositions.
Engage with interactive exhibits and multimedia displays that bring Mozart's world to life, making it an unforgettable experience for music enthusiasts of all ages.
Types of Mozart House Tickets

Audio Guided Tour Tickets

Concert Tickets

With an audio-guided tour of Mozart House, you will get a chance to fully immerse yourself in the musical world of Mozart while learning as much information about him via the informative commentary.

Best For:

Recommended Tour:

If you are musically inclined towards the great work of Mozart and Beethoven, then getting concert tickets at Mozart House is the perfect choice. You can attend the recital at the Mozarthaus and immerse yourself in the Viennese Classical world.

Best For:

Recommended Tour:
Which Mozart HouseTicket is for you?

For the History Buff

If You're A Music Lover

A

comprehensive audio-guided tour

is ideal if you want to dive into the world of Mozart. Listen to the informative audio commentary, and immerse yourself in the captivating music, the gorgeous architecture, and the lively atmosphere with these tickets!

If you are intrigued about the Viennese classical music culture, buy the

Mozart House: Viennese Classical Concert

tickets. This will give you a chance to peek into the musically charged atmosphere at the Mozart house!
Plan Your Visit to the Mozart House

Timings

Getting There

Facilities

Opening Hours:

10 AM-6 PM (For Mozart House) and 8 PM (For Mozart Concert)

The last admission is at 5:30 PM.

When is Mozart House closed?

Mozart House is closed on Monday.

How long is a Mozart House tour?

Make sure to take out 2-3 hours to explore Mozart House and all of its exhibits thoroughly. The Mozart Concert is 1.5 hours.

What is the best time to visit the Mozart House?

The best time to visit the Mozart House is on weekdays since you will likely run into lesser people during that time.

Address: A-1010 Vienna, Domgasse 5 | Find on Map >

By Bus: Get on line 1A from Oper (State Opera)
Closest bus stop: Stephansplatz, which is around 5 minutes away from the museum.
By Subway: Step on line U1 from Wien Mitte
Closest subway station: Stephansplatz, which is around 5 minutes from Mozarthaus.
By Car: From Wien Mitte, it takes about 10-15 minutes by car to reach Mozarthaus Vienna.
Closest parking lot: BOE Garage Franz Josefs Kai, which is a short 3-4 minute walk from the museum.

Audio guides
Multimedia presentations
Children's area
Gift shop
Complimentary Wi-Fi
Washroom
Cloakroom
Things to see at the Mozart House

Mozart's House in Vienna is an enchanting destination where you can step back in time and immerse yourself in the world of one of the greatest composers in history. Make sure that you do not miss out on the following:

Recreated musical salon
Period furniture and décor
Mozart's handwritten letters and manuscripts
Mozart's instruments, especially his fortepiano
Frequently Asked Questions

What are Mozart House's opening hours?

The opening hours of Mozart House are from 10 AM to 6 PM.

How many hours do I need to explore the Mozart House?

It is recommended to allocate around 2-3 hours to explore the Mozart House and its exhibits fully.

What is the guaranteed way to gain access to the Mozart House?

The guaranteed way to access the Mozart House is by purchasing tickets in advance, preferably online.

Is the Mozart House wheelchair accessible?

Yes, the Mozart House is wheelchair accessible, ensuring visitors with mobility needs can comfortably explore the exhibits.

Is parking available at Mozart House?

While Mozart House has no parking facility, nearby parking options or public parking lots are available.

Are pets allowed at Mozart House?

Generally, pets are not allowed inside the Mozart House premises, except for service animals.  

Are discounts available on Mozart House tickets?

Discounts on Mozart House tickets are available for students, young adults between ages 4-19, and senior citizens. Infants under three can enter for free.

Is there a dress code at the Mozart House?

There is no specific dress code at the Mozart House. However, it is advisable to dress comfortably for a pleasant visit.

Is the Mozart House accessible by public transport?

The Mozart House is often conveniently accessible by public transport, such as buses and subway lines.

Am I allowed to take photos in the Mozart House?

Taking non-flash photos is usually allowed in designated areas of the Mozart House. However, checking with the staff for any specific photography restrictions is always best.

Is the Mozart House kids-friendly?

Yes, the Mozart House is kids-friendly, and children can enjoy learning about Mozart's life and music through interactive exhibits designed to engage young visitors.

Does the Mozart House involve a lot of walking?

The Mozart House may involve some walking as visitors move through the different rooms and exhibits. However, it is generally manageable for most visitors.