Musée d'Orsay Reopening Date - 23rd June 2020
---
The Musée d'Orsay reopened on 23rd June 2020 and the venue will continue to monitor upcoming COVID-19 developments closely. Safety and hygiene will be at top priority providing a secure and comfortable environment for all visitors during this period.
Safety Measures in Place at Musée d'Orsay
---
Due to Safety reasons all visitors are required to bring and wear masks of their own. It is compulsory for all age groups starting 11 and above. Hydro-alcoholic gel will be made available at the entrance to the museum.
Access to the lockers and clockrooms have been temporarily suspended. Access for visitors to the entrance and exit will be signposted, but circulation within the collection and exhibitions remains free. Visitors are advised to maintain physical distance by keeping more than a meter between visitors.
Buying Musée d'Orsay Tickets Today
---
It is mandatory to purchase tickets online before arriving at the venue. People who have booked a free ticket must present a valid admission ticket (or Carte blanche, Paris museum pass, etc.)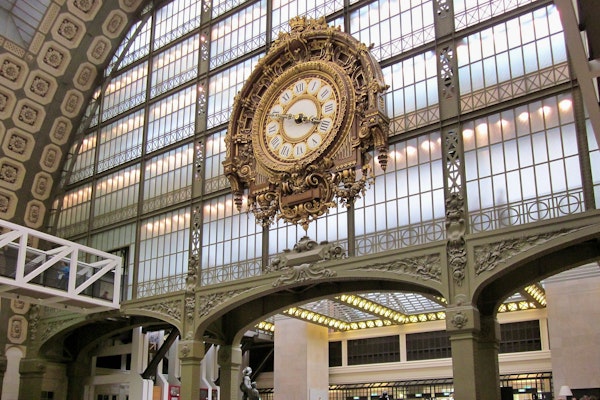 Booking Musée d'Orsay Tickets Online
Tickets for Musée d'Orsay are available here.
Reservation once placed cannot be canceled, amended or rescheduled. Free entry will be provided for those under 18 years old, EU citizens aged between 18 and 25 years, students of art history, people with disabilities (and any accompanier), jobseekers, ICOM card.
For more information about visiting Musée d'Orsay, refer to the official website here.
Recommended Musée d'Orsay Tickets For A Safe Experience