London Eye Reopening Date - 1st August
---
With the aim to create a relaxed and safe space for all, London Eye will be following strict guidelines from the British Government and Public Health. All visitors are requested to abide by the new rules starting 1st August 2020.
Safety Measures & New Rules at the London Eye
---
Due to safety reasons, all visitors are requested to follow social distancing throughout the venue. Signages have been installed at various points providing information of key safety messages and instructions for guests to follow.
It is also mandatory to undergo temperature checks before entering the venue. To limit overcrowding, the venue has reduced the visiting capacity significantly. This will ensure everyone is able to maintain a safe space from others and moreover, will provide a comfortable experience for all.
London Eye has also introduced hygiene screens at many service counters to help maintain physical separation between the guests and staff. Rigorous deep clearing facilities have also been taken up to ensure the venue is disinfected at all times.
Hand sanitizing stations have been placed at various points within the attraction for guests to avail.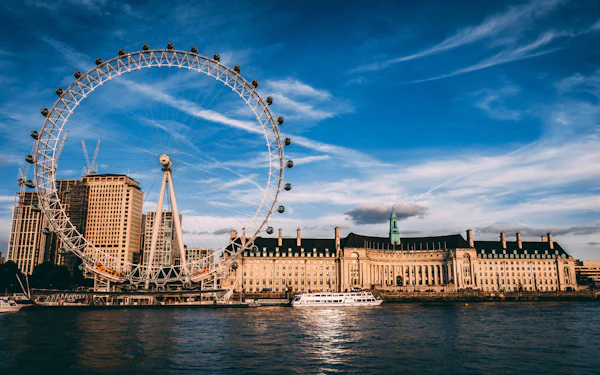 Booking London Eye Tickets Online
---
Tickets for London Eye are available here.
To maintain a safe distance and to avoid overcrowding, it is mandatory for all visitors to place their reservation online before arriving at the venue. All guests are required to reach 15-minutes before the start time to avoid any delay.
Cash payment will not be accepted within the venue at any point.
London Eye - Revised Opening Hours
---
London Eye, Monday to Sunday, 11 am - 6 pm
London Eye River Cruise, Monday to Sunday, 10:45 am - 4:45 pm

For more information about visiting London Eye, refer to their information page here.