Snow City Tickets
Book Snow City Singapore tickets and enjoy a magical winter wonderland experience in the tropics. Play around with snowballs, find shelter in an igloo, lie down to make your very own snow angel, and get to see beautiful ice sculptures.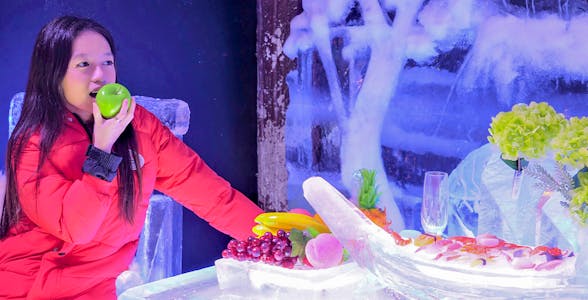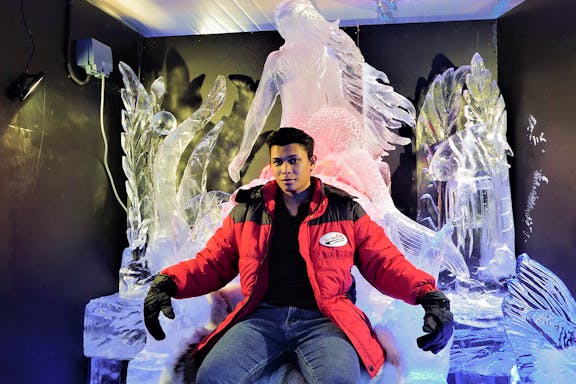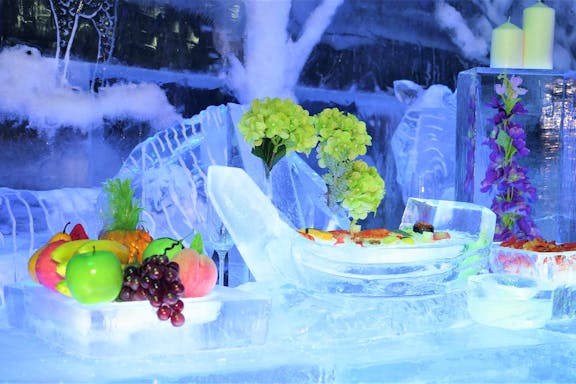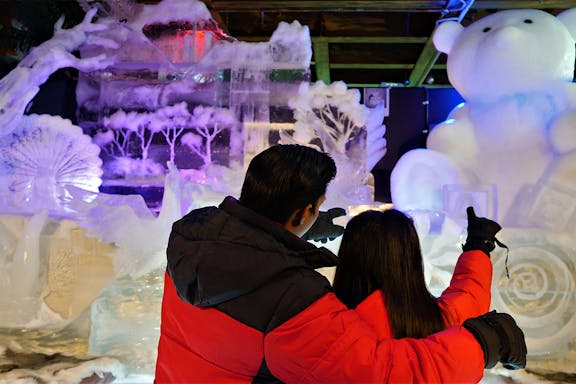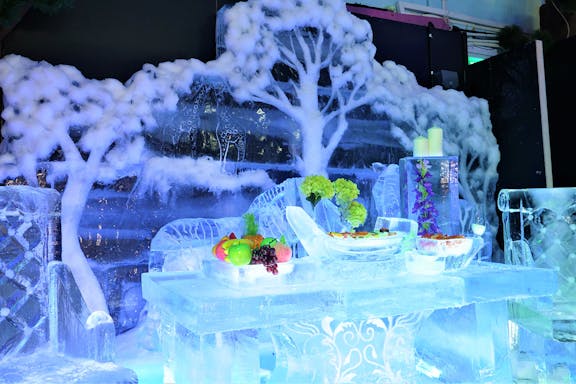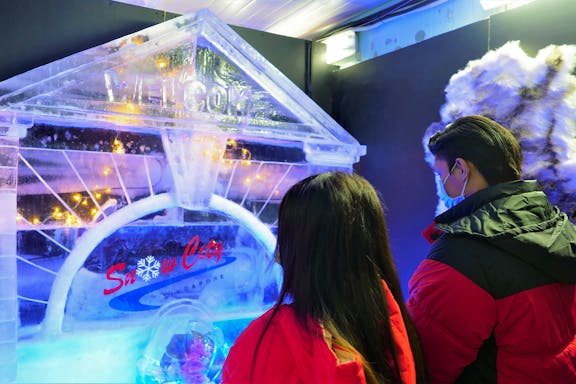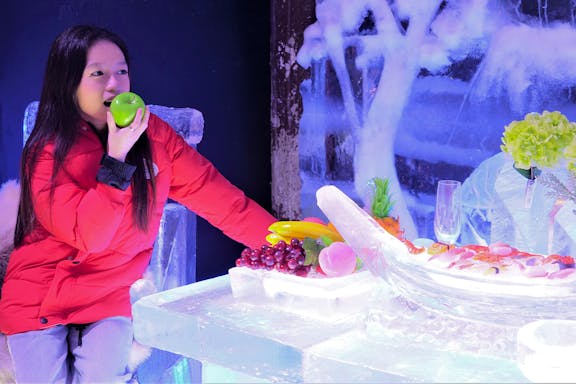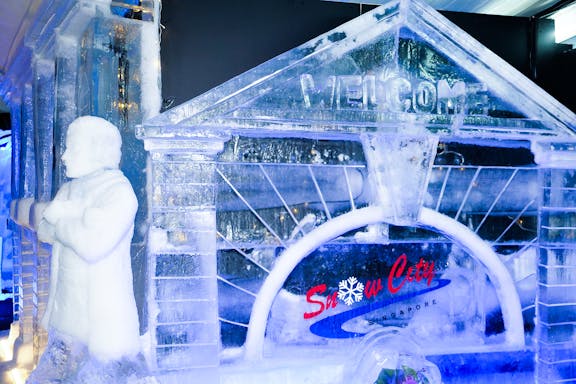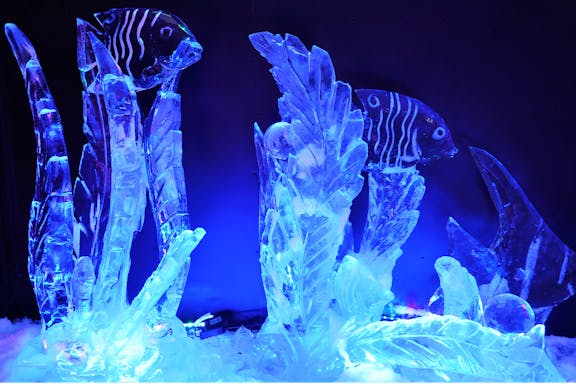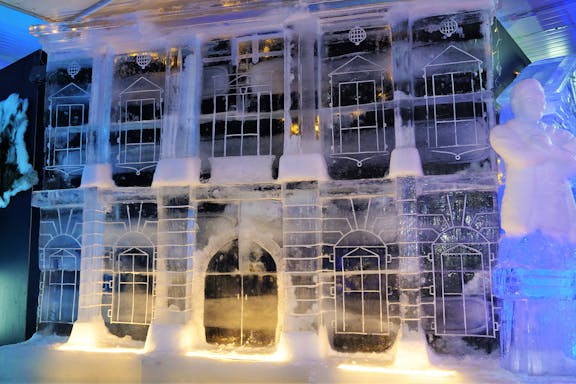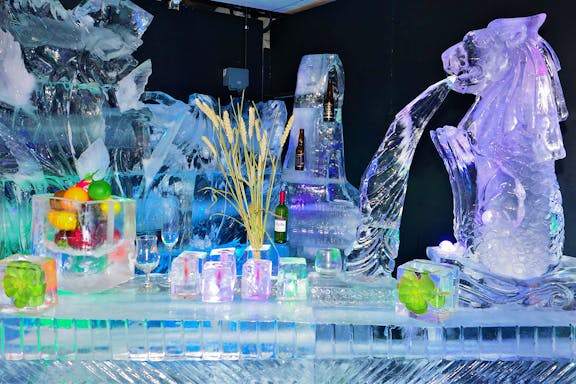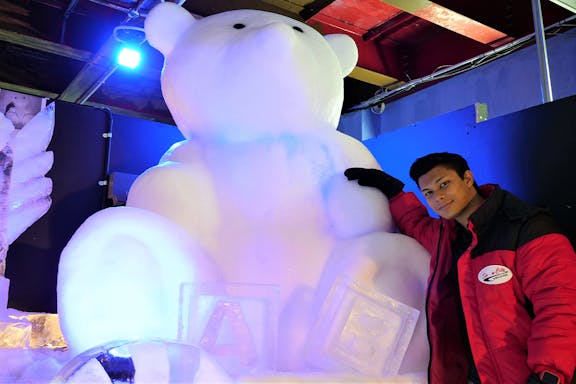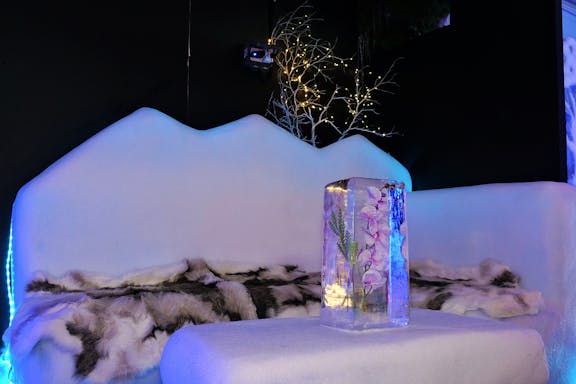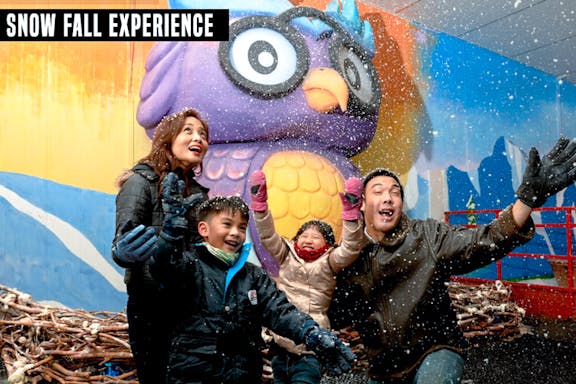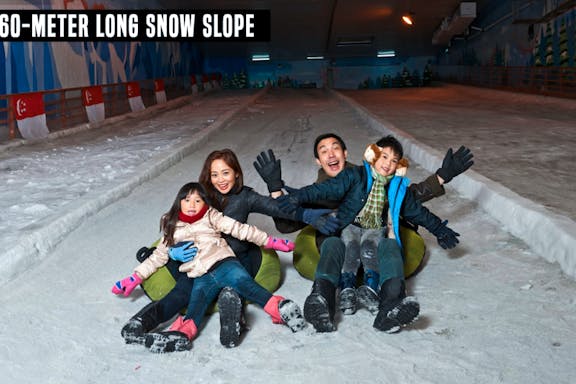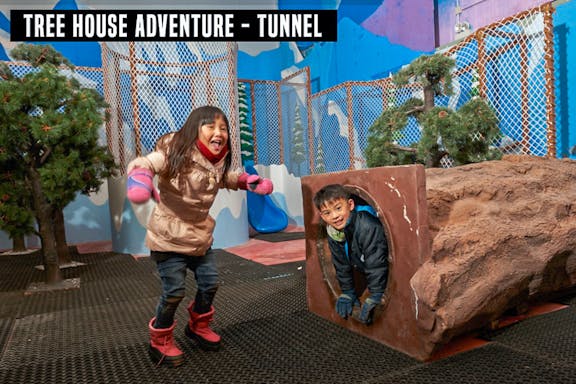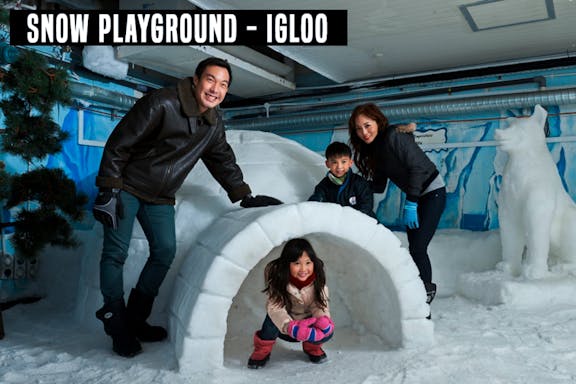 from

S$18
S$12
Save up to 33%
A cool paradise nestled in the middle of warm and humid Singapore, Snow City Singapore is an ultimate crowd-pleaser. A hot favorite amongst all, especially families with young children, you can actually experience the chilling thrill of the Arctic in Singapore now! Have a snowball fight, make a snowman, go snowboarding or skiing or simply enjoy wandering about in Snow City Singapore. Let's take a look at all the

Snow City tickets

, tour highlights, and everything else you'll need for a perfect trip.
Post Covid-19 Safety Measures and New Rules at Snow City:

In light of the COVID-19 pandemic, Snow City Singapore has enforced several safety measures:

All guests should log in using the Safe Entry to facilitate efficient contact tracing and visitor management.
Temperature screenings are conducted at all entry points. Anyone with a temperature of 38°C and above will be denied entry.
Guests are required to wear a face mask all throughout their visit, except while eating.
Increased sanitization of high-human contact points such as railings and door handles will be conducted.
Hand sanitizer dispensers will be placed at different points throughout the venue.
Air conditioning systems are regularly checked and cleaned to ensure a good, constant circulation of fresh air at indoor locations.
Snow City Ticket and Tour Options Explained

Please keep in mind that due to the COVID-19 pandemic, entry into the venue will be restricted.  At the time of booking, visitors can choose their preferred entry timing from the available time slots, which will help in regulating crowds. All visitors are required to arrive on time and wear masks for the entire duration of their visit. Maximum capacity is capped at 100 pax availabilities per time slot.

Admission Tickets

Located at the heart of the tropical country of Singapore, Snow City offers its visitors a unique opportunity to experience snow and cold weather. These entry tickets will gain you admission into the snow chamber which is divided into four zones. Head over to the Arctic Snow playground where you can understand more about the Inuit way of life. The next stop is the Snow Field, followed by the Snow Slide.

Why go for these tickets?

Experience snow in Singapore's first permanent indoor snow center.
Take a snow slide from a 60m long and 3-storey high slope.
Indulge in a bout of skiing at the Snow Slope.


Recommended Experiences

Experience snow in Singapore's first permanent indoor snow center and be treated to a one-of-a-kind snow blizzard experience.
Visiting Snow City Singapore can prove to be an overwhelming experience due to its vastness and popularity. However, here is all the information you'll need for a seamless visit. 

Timings

Getting to Snow City

Snow City Dress Code

What are the timings of Snow City Singapore?

Snow City Singapore timings are as follows:
Tuesday to Sunday - 9.45 AM to 5.15 PM
Sundays & Public Holidays - 9.45 AM to 6.45 PM

When is Snow City closed?

Snow City is closed on all Mondays except public holidays.

Hoe can I get to Snow City?

You can reach snow City by both MRT and bus.

How can I reach Snow City via MRT?

Get down at Jurong East Station on the East West Line and you can walk to Snow City in 10 minutes. Alternatively, you can transfer to buses 335 or 66 from there to Snow City.

How can I reach Snow City via bus?

Take any of the 66, 178, 198, 335 buses and get down at the Snow City stop.

What should I wear to Snow City?

It is mandatory to wear long pants (preferably waterproof) and socks while visiting Snow City. If one wants they are available on rent at an extra cost.

Are jacket and boots included in the Snow City ticket price?

Yes, jacket and boots are included in the Snow City ticket price.
Snow City Singapore is dived into four zones that cover a wide range of exciting activities. Let's take a closer look at each of these zones.

Arctic Snow Playground

You enter the fascinating world of Eskimos called Inuit. While you immerse yourself into their lives awestruck, the interactive sessions take the young guests through some interesting and informative facts about our ecosystem. The mascots carved out of snow into life size sculptures are a sight that is bound to leave you mesmerized.

Snow Field

You can enjoy the egg whirl joy ride and settle down at the Giant owl, Suki's amazing nest. Here the little ones get to know the science behind the Northern Lights phenomenon through an interactive story telling session. You also get an exquisite thrilling snow blizzard experience, one of its kind indeed!

Traditional Inuit's Home @ the Mezzanine

You can actually try out being an Inuit. Get a real feel of the cool Igloo home and try ice fishing. Dashing through the snow mounds, you can enjoy the sleigh pulled by Ila, the trusted husky sled dog and his team. Go to the Upper Mezzanine level for a real magical snowfall experience.

Arctic Snow Slide

Adventure seekers can never have enough of this snow slide! Lodged on a rubber tube you slide down a 60m long slope covered with snow, shrieking in joy! A super exciting ride down the snowy slope you are bound to ask for more!
Singapore Snow City FAQs:

How much time should I spend at Snow City?

Most Snow City Singapore reviews recommend one hour session as a good time to spend at this place. But you should keep a margin of 30 mins to purchase tickets and get ready with winter wear before the session starts.

What is the temperature at Snow City?

The chamber is constantly maintained at subzero temperature of -5°C. The airlock area next to it helps visitors get acclimatized to a low temperature zone.

Can I bring my camera to Snow City?

For a carefree and safe experience personal cameras are prohibited in the Snow Chamber. However professional photographers around can be approached for capturing this memorable experience.

What should I wear to Snow City?

Long pants and socks should be worn at Snow City. You can rent these at the venue if needed. Additionally, a jacket and boots will be given to you.