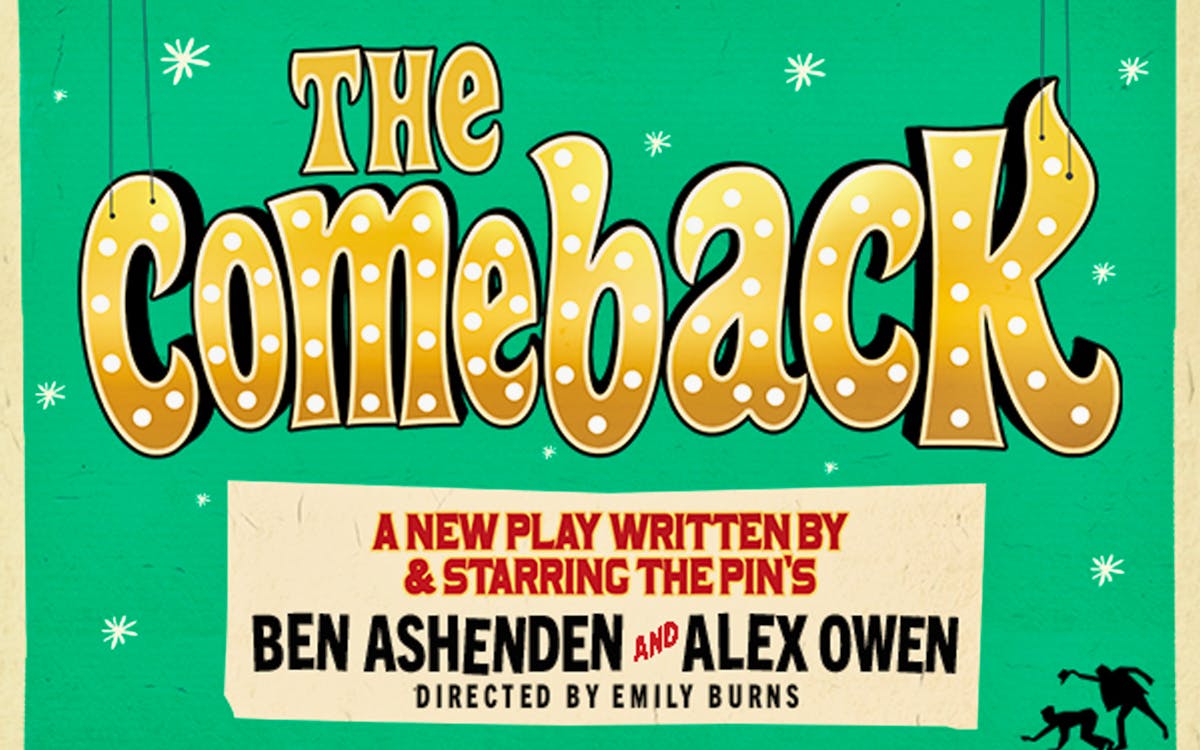 The Comeback - Tickets
Show Tickets on Your Phone
If you've watched Ben Ashenden and Alex Owen's hilarious Zoom spoof videos during the lockdown, you know what you're in for! Join this hilarious duo as they perform a comical play at Nöel Coward Theatre, said to be the right balance of "upbeat, head-spinning escapism, bittersweet nostalgia, and heart-warming feelings."
strict cancellation policy
This ticket cannot be canceled or refunded.
covid-19 safety measures
The theatre offers socially distant seating and COVID-secure measures. All seats have been organized into socially distanced groups of 1 to 6. All seats within each group must be purchased in full by one customer at the time of booking.
why watch <em>the comeback</em>
Follow the backstage ruffle of two upcoming comics, Ben and Alex, featuring a special guest star joining the production every night! The story goes that Ben and Alex have to open up for an old but well-loved comedy duo's comeback tour. Neither pair is overly excited about performing to an underwhelming crowd in a village. But when rumor has it that one of the audience members is a big Hollywood director, both acts are sure they've finally got a chance to make their big break. Before you know it, you will be rolling over in laughter as the pairs compete for their shot at the spotlight. Sit back and watch the disruptions, mistaken identities, hilarity, and mayhem unfold before you. The Comeback features the award-winning duo from The Pin, Ben Ashenden, and Alex Owen.
Family | Comedy fans | Drama enthusiasts
know before you go
Show Details
Opening: 8 Dec 2020
End: 3 Jan 2021
Show Timings
| | |
| --- | --- |
| 22, 23 & 30 Dec | 2:30 PM & 7:30 PM |
| 24 & 31 Dec | 2:30 PM |