Cinque Terre (pronounced Chin-kwa Terr-e) is a string of five charming little villages neatly tucked away in Northern Italy. With its rustic authenticity, picture-perfect coastline and mouth-watering seafood, it's often dubbed as every traveler's dream. The romantic atmosphere in Cinque Terre has often been captured by famed poets like D H Lawrence, Percy Bysshe Shelley, Lord Byron and more notably Eugenio Montale, who wrote, "Standing on the dramatic cliffs of Cinque Terre, I have no wants, needs, or concerns. I am simply coexisting with the land…" Located just three hours from the hustle and bustle of cosmopolitan Milan, this UNESCO World Heritage Site, with its sun, sand and wine, is perfect for a relaxing getaway. Here's everything you need to know to plan a seamless day trip to Cinque Terre from Milan.
Why take a day trip from Milan to Cinque Terre?
---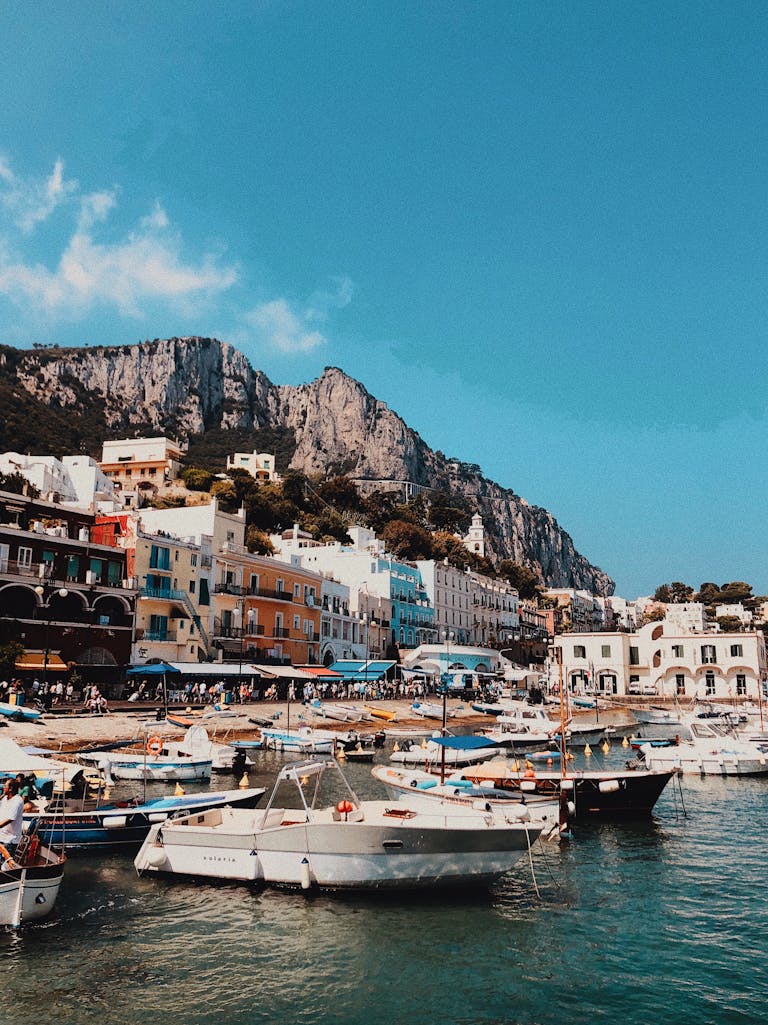 It's near impossible to narrow down from the myriad of reasons why the five towns of Cinque Terre -- Manarola, Corniglia, Riomaggiore, Monterosso and Vernazza -- should be on every traveler's bucket list. But we'll try.
Experience the best of the Italian Riviera with its beautifully-preserved architecture along a magical coastline
Looking to dine in style? The five towns offer a variety of options for those in the mood for some delicious calamari, prawn and fish
Calling all nature lovers! Whether you're looking for a rugged hiking trail, exotic birds or just to lounge at the beach, Cinque Terre delivers and how!
Make sure to stop by the vineyards responsible for some of the finest wines in the world
Light a candle and take a quick breather at churches whose architecture will leave you spellbound
Don't forget to stop by the numerous gelato shops and experiment with different flavors
All your travel options between Milan and Cinque Terre
---
The distance between both regions is roughly 200km and can be covered primarily by train and/or boat. Other lesser used travel options include car and helicopter. Other cities close to Cinque Terre are Pisa (80km), Genoa (80km), Florence (152km) and Rome (400km). Cinque Terre does not have its own airport, but you can fly to Milan's Malpensa Airport and commute from there.
If you're looking for a convenient option to seamlessly travel, you can purchase a Cinque Terre travel card. You can get it at any train station or just buy it online. It is an all-encompassing card that offers unlimited access to train services, hiking trails, public washrooms, WiFi and more. It's far more convenient than buying separate tickets for different activities or the commute between the five towns. The Cinque Terre card costs €16 for adults and €10 for children. Alternatively, you can also buy a family ticket that covers two adults and two children for €42.
Milan to Cinque Terre by boat
The fastest and most economical way to reach Cinque Terre is by train. The journey takes about 3 hours and costs around €30. There is a train service that runs locally between all five towns in Cinque Terre through the day, departing every few minutes from their respective train stations.
Train providers like ItaliaRail and TrenItalia allow you to book a direct train from Milano Centrale railway station to Monterosso.
If you are planning to travel directly from Malpensa airport to Cinque Terre, you can take a direct train from the airport to Milano Centrale and then switch train lines to Monterosso rail station. Keep in mind that the journey between the airport and the central railway station will take about an hour, so it is better to purchase a train ticket to Cinque Terre right at the station to avoid missing your commute.
In case there are no tickets available between both regions for your dates, you can take an intercity train from Milan to La Spezia -- the closest city and primary connecting point to the five towns -- and switch to one that is headed for Riomaggiore. The journey between Milan and La Spezia takes about 30 minutes and costs between €25 to €35, while the trip to Riomaggiore from La Spezia takes between 7 to 9 minutes and costs less than €5. Tickets for both journeys can be found on ItaliaRail, TrenItalia or you can simply purchase it at the train stations. For most journeys, we recommend purchasing tickets online to avoid waiting in lines or running into a risk of sold-out train tickets.
To commute between the five towns of Cinque Terre, you can use your travel card and just hop-on-hop-off according to your schedule. The rail travel distance between each town varies between 4 to 6 minutes:
Monterosso - Vernazza: 4 minutes
Vernazza - Corniglia: 4 minutes
Corniglia - Manarola: 5 minutes
Manarola - Riomaggiore: 6 minutes
Milan to Cinque Terre by boat
Traveling to Cinque Terre by boat is another option to consider if you're looking for an opportunity to admire the stunning coastline. You can simply buy a ticket at the harbour (tickets are not easily available online) for tours take that will take you around. Alternatively, you can also drive down or take a train to the towns of La Spezia, Genoa, PortoVenere or Portofino and then hop onto a boat to Monterosso or Riomaggiore. However, make sure to check availability of boat tours in advance. Most boat trips to Cinque Terre are only available during peak season (April to September) and stop running from November.
Milan to Cinque Terre by road
While you can travel by road from Milan to Cinque Terre as well, this option isn't frequently picked by travelers. The five villages are vehicle-free zones, so you would have to park your car outside Monterosso or in La Spezia at the rail station and still have to take the train to commute between the five towns. So, essentially you'll be paying for a car and expensive paid parking without really using the vehicle through the day. The drive takes about three hours, but requires nerves of steel due to the narrow roads and dangerous hair pin curves.
Milan to Cinque Terre organized tour
You can avoid the hassle of planning the day trip by simply booking an organized tour. No more waiting in lines, worrying about planning a step-by-step itinerary and arranging travel from scratch. Soak in the best of these scenic towns with this guided tour from Milan to Cinque Terre.
Cinque Terre Day Trip from Milan
This day trip from Milan offers you the best of the Italian Riviera -- we're talking a professional tour guide, a luxury coach to take you around, pre-defined itinerary, a 90-minute cruise and more. With this 12-hour-long guided tour from Milan to Cinque Terre, you can explore vineyards in Manarola, dine at whimsical cafes in Monterosso, soak in the local culture and take some memorable photographs at key attractions. You'll be dropped back in Milan just after dinner, giving you a full night to rest after a long day.
A quick guide to all five towns of Cinque Terre
--- Monterosso
Known for its beautiful sandy beaches, you can always find locals and tourists sunbathing or enjoying a swim in Monterosso. This town is closest of the five to Milan and most accessible from major cities like Florence, Pisa and Genoa. Monterosso is also home to world-famous olives and anchovies -- the perfect side to a glass of white wine and its famous meat plates. If you're travelling in May, try and stop by the lemon festival that takes place on the third Sunday. It's a memorable way to share stories with fellow travelers over shots of Limoncello. Don't miss out on the remains of the statue of Neptil Gigante and the Church of Capuchin Father. Vernazza
This charming town brings plenty of picture-perfect moments to travelers. While walking through Vernazza's narrow lanes, be prepared to bump into a gorgeous view of the sea at any turn. Stop by the Piazza Marconi, grab a drink (or two) and enjoy the view of pretty pastel houses overlooking the sea. You can have an excellent authentic breakfast at II Pirata Delle 5 Terre before heading to the historic Doria castle or the Santa Margherita di Antiochia Church. Don't leave before picking up a bottle of delicious honey from local stores. Corniglia
A 377-step stairway takes you to the top of a little hill where the village of Corniglia is perched -- the only village that isn't directly connected to the sea. Prepare to be surrounded by some of the finest vineyards Italy has to offer, all overlooking the ocean. Head to the Enoteca Il Pirun bar and have a glass of red wine, or stop by any restaurant and ask for a seafood risotto that will probably be covered with pesto, a local favourite. The Gothic-Ligurian style, Church of San Pietro is a key monument here. Manarola
Most tourists flock to Manarola in the evenings to catch a glimpse of the mesmerising sunset. For the best view, head to the walkway by the seafront with a glass of Sciacchetrà -- a sweet local wine -- in hand. The environmentally-conscious townsfolk of Manarola each tend to and maintain a small piece of the land to avoid harm to their heritage. For a meal filled with excellent seafood, stop by Trattoria dal Billy restaurant. Attractions include the San Lorenzo church and the starting point of Via dell'Amore, a romantic walking trail that connects to Riomaggiore. Riomaggiore
Known as the unofficial headquarters of Cinque Terre, Riomaggiore -- named after a stream that flows through -- is where most tourists flock to. It is the busiest of the five towns and closest to La Spezia. You can find bustling shopping streets like the Via Colombo, restaurants and bars like A Pie' di Ma filled with merry locals and tourists alike. If you arrive in Riomaggiore by late afternoon, head to the harbour and witness the beautiful sunset. This point is considered to be one of the most romantic spots in Cinque Terre.
Best time to visit Cinque Terre
---
Typically, April to October is the ideal time period to visit Cinque Terre, with July and August being the busiest. During the summer, travelers make the most of what the five towns have to offer: be it hiking, leisure visits to the beach and generally exploring the narrow, crooked streets without worrying about rain or biting temperatures. However, the best option would probably be to visit between April to May or September to October, since you can experience Cinque Terre to the fullest without having to navigate through thousands of tourists.
Tips for your day trip to Cinque Terre
--- If you're buying the Cinque Terre travel card, consider purchasing it in the evenings to avoid the morning crowd. Also, don't forget to validate it before use!
Local police and forest officials are fining tourists for wearing flip-flops and sandals on hiking trails. You can avoid a fine of up to €2500 by simply wearing appropriate hiking shoes
Stay hydrated! The bright sun can easily drain your energy. Always carry a reusable bottle of water along which you can refill at coolers present in different pockets of the towns
Carrying sunscreen, hats and any other protective gear will do you good
Taking photographs during the day is difficult due to the glaring sunlight. For the perfect photo, early mornings or late afternoons is the best time
If you're looking for a quick snack, pick up a Friggitoria (bite-sized seafood in a cone), some crepes or bruschetta at a nearby bakery or grocery store
More Reads
---