Cinque Terre (pronounced Chin-kwa Terr-e with a rolled 'r') is a string of five charming little villages neatly tucked away in Northern Italy. With its rustic authenticity, picture-perfect coastline and mouth-watering seafood, it's often dubbed as every traveler's dream. The romantic atmosphere in Cinque Terre has often been captured by famed poets like D H Lawrence, Percy Bysshe Shelley, Lord Byron, and most notably, Eugenio Montale, who wrote, "Standing on the dramatic cliffs of Cinque Terre, I have no wants, needs, or concerns. I am simply coexisting with the land…"
Located just three hours from the hustle and bustle of cosmopolitan Milan, this UNESCO World Heritage Site, with its sun, sand and wine, is ideal for a relaxing getaway. It is, therefore, a must-visit destination on your top day trips from Milan. Here's everything you need to know to plan a seamless day trip from Milan to Cinque Terre.
Cinque Terre - Home To Italy's Fabulous Five!
---
Anyone who's ever been to Cinque Terre before knows that this coastal region is synonymous with the word "paradise". So if you've never been before, this is your chance to experience a slice of heaven in Italy!
Located in a romantic corner of the Italian Riviera, the UNESCO World Heritage Site of Cinque terre is comprised of 5 picturesque and lazy towns: Manarola, Corniglia, Riomaggiore, Monterosso and Vernazza. Leave behind your traffic woes as you come to this city, filled to the brim with jovial locals (and tourists)! The villages' ruggedness presents accessibility challenges today, but that provides an isolated angle for tourists, making it all the more exciting!
Why take a day trip from Milan to Cinque Terre?
---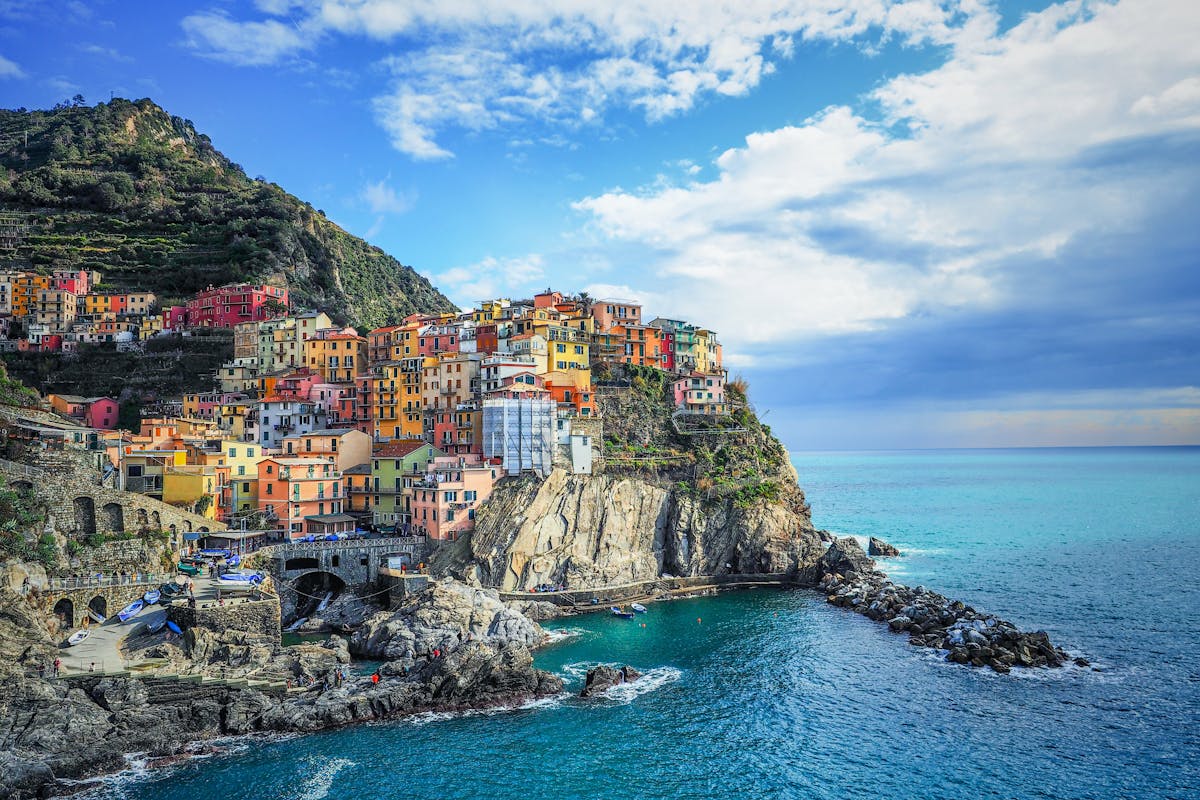 It's near impossible to narrow down from the myriad of reasons why the five towns of Cinque Terre -- Manarola, Corniglia, Riomaggiore, Monterosso and Vernazza -- should be on every traveler's bucket list. But we'll try.
There's history, architecture, and culture around every corner
Experience the best of the Italian Riviera with its beautifully-preserved architecture along a magical coastline! A centuries-old castle in Riomaggiore, Ligurian Gothic styled Church of San Pietro, the 13th century Church of San Lorenzo, and Doria Castle in Vernazza are just some of the landmarks that represent this coastal region's history, architecture, and culture.
The food is to die for!
If you're a fan of seafood, you've come to the right place. Originally fishing villages, these five towns have seafood etched into the authentic cuisine of the Cinque Terre. Stuff your face with calamari, prawns, and fish, along with anchovies, pesto sauce, focaccia, and then some.
Be one with nature
Calling all nature lovers! Cinque Terre has dozens of hiking trails for the adventurous at heart. From calm leveled paths to rugged mountain trails, you'll find them all here. Bird lovers will have a fun time spotting exotic and native birds here.
There's plenty of wine & Limoncello
Cinque Terre is home to some of the most serene vineyards that produce world-class wines, but here's another reason why you should visit: the sweet, alcoholic, lemon liquor, Limoncello, is actually from Liguria! (Tip: Montersso holds a lemon festival every year on the 3rd Sunday of May!)
Eat your body weight in Gelato!
Hiking along Cinque Terre's trails or swimming in the Mediterranean will sure work up an appetite. When in Italy, do it right: eat gelato. Soft and muted signs outside gelato stores invite you in, and encourage you to sample two or three flavors per serving!
Best Milan To Cinque Terre Day Trips
---
Guided Tours from Milan To Cinque Terre
If you're looking to squeeze in a 12 hour round-trip day tour from Milan to Cinque Terre, what you need is an efficient organized tour. You will be picked up from Milan bright and early and begin your journey to the Italian Riviera with an expert guide by your side.
A Milan to Cinque Terre day trip typically includes visiting the Manarola vineyards, dining at Monterosso's whimsical cafes, and a chance to soak up the local culture: all while presenting great backdrops for your photographs. You'll be dropped back in Milan just after dinner, giving you a full night to rest after a long day.
Cinque Terre Day Tour from Milan
The magical coastline of Italy calls out to you! Visit the UNESCO site of Cinque Terre on this guided day tour from Milan.
Hop on an AC coach annd head towards the Italian coastline from Milan.
Learn all about the history of the region with the help of your expert bilingual guide (English/Spanish)
At Manarola, you head into the vineyards, stroll along bustling piers, and take a dip in the water if you like.
Board a train to Monterosso al Mare, and explore the cafes, beaches, scenic squares, and more.
After seeing Cinque Terre from the land and the rail, you'll then embark on a 90-min boat cruise to drink in views from the water.
Self Guided Tours from Milan to Cinque Terrre
If you're one to venture into a new land on your own, consider a self-guided tour. You can soak up your surroundings at your own pace while making pitstops of your choice. If you're looking for a convenient option to seamlessly travel, you can purchase a Cinque Terre travel card. You can get it at any train station or just buy it online.
It is an all-encompassing card that offers unlimited access to train services, hiking trails, public washrooms, WiFi and more. It's far more convenient than buying separate tickets for different activities or the commute between the five towns. The Cinque Terre card costs €16 for adults and €10 for children. Alternatively, you can also buy a family ticket that covers two adults and two children for €42.
Planning a day trip on your own is not easy. Allow us to help you curate your very own itinerary with the must-visit locations and must-try experiences!
A quick guide to all five towns of Cinque Terre
---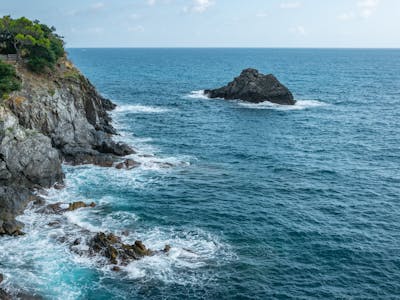 Monterosso
Known for its beautiful sandy beaches, you can always find locals and tourists sunbathing or enjoying a swim in Monterosso. This town is closest of the five to Milan and most accessible from major cities like Florence, Pisa and Genoa. Monterosso is also home to world-famous olives and anchovies.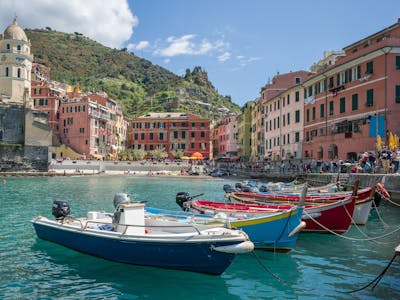 Vernazza
This charming town brings plenty of picture-perfect moments to travelers. While walking through Vernazza's narrow lanes, be prepared to bump into a gorgeous view of the sea at any turn. Stop by the Piazza Marconi, grab a drink (or two) and enjoy the view of pretty pastel houses overlooking the sea.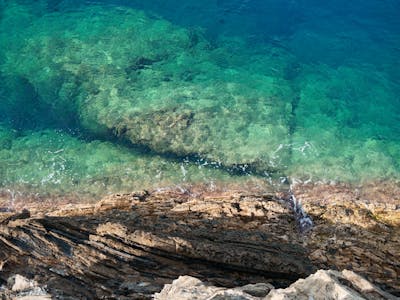 Corniglia
A 377-step stairway takes you to the top of a little hill where the village of Corniglia is perched upon-- the only village that isn't directly connected to the sea. Prepare to be surrounded by some of the finest vineyards Italy has to offer, all overlooking the ocean, so keep your cameras handy.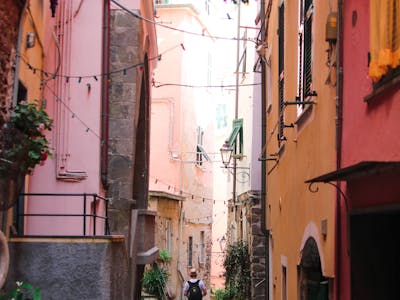 Manarola
Most tourists flock to Manarola in the evenings to catch a glimpse of the mesmerising sunset. For the best view, head to the walkway by the seafront with a glass of Sciacchetrà -- a sweet local wine -- in hand. The environmentally-conscious townsfolk of Manarola each tend to and maintain a small piece of the land to avoid harm to their heritage.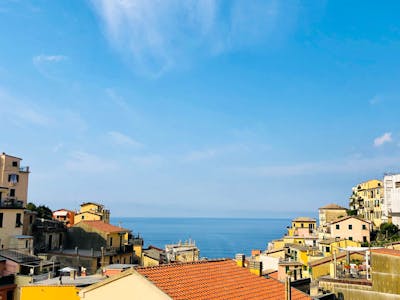 Riomaggiore
TKnown as the unofficial headquarters of Cinque Terre, Riomaggiore -- named after a stream that flows through -- is where most tourists flock to. It is the busiest of the five towns and closest to La Spezia. You can find bustling shopping streets like the Via Colombo, restaurants and bars all around.
Top things to do in Cinque Terre
---
Picture thick Italian accents, the sea spray from the Mediterranean, and mountains of gelato- that's right, Cinque Terre is the place to be in Italy.
1

Best lookout point

VIEWPOINT •BIRDS EYE VIEW
Perched high above Riomaggiore, Santuario di Nostra Signora di Montenero is one of Cinque Terre's favorite lookout points. There is a walk up to the viewpoint and a hike down, so make sure you carry a few bottles of water, sunblock, and a hat. Even so, you're privy to some of the best views in Cinque Terre from this must-visit lookout point.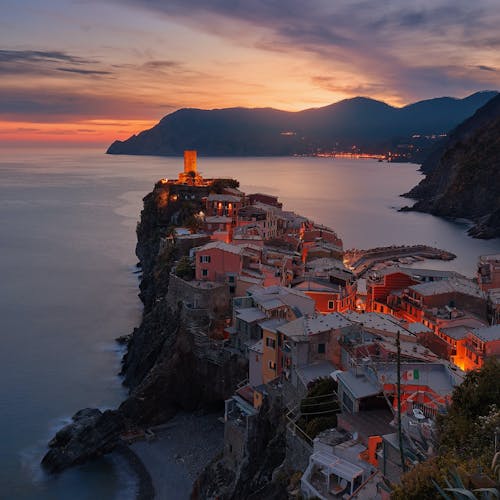 2

Visit Portovenere

UNESCO LISTED SITE • PHOTOGRAPHY
One of the more overlooked destinations around Cinque Terre is Portovenere, a stunninng village on the Ligurian coast. Although not technically one of the 5 villages of Cinque Terre, this UNESCO site is a mere stone's throw away and is dotted with beaches, caves, ancient architecture, and clifftop fortresses.
Tip: Hit the local markets on Mondays and catch the Madonna Bianca Festival in August!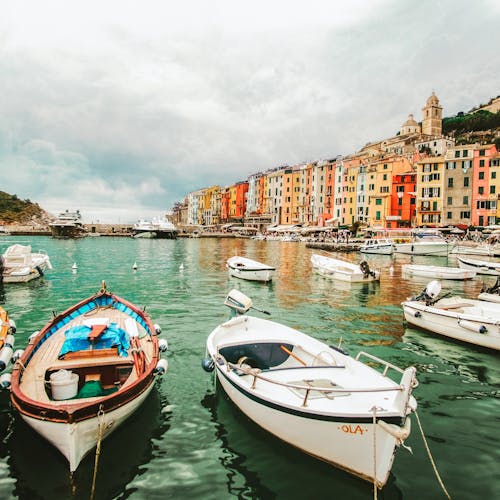 3

Sunset at Stella Marina Beach

SUNSET • PHOTOGRAPHY
You'll be spoilt for choice looking for sunset lookout points in Cinque Terre. But if you're thinking of seeing 4 of the 5 villages together at sunset, head over to Stella Marina Beach, Monterosso and watch the sun dip behind Punta Mesco while munching on calamari and sipping on local wines.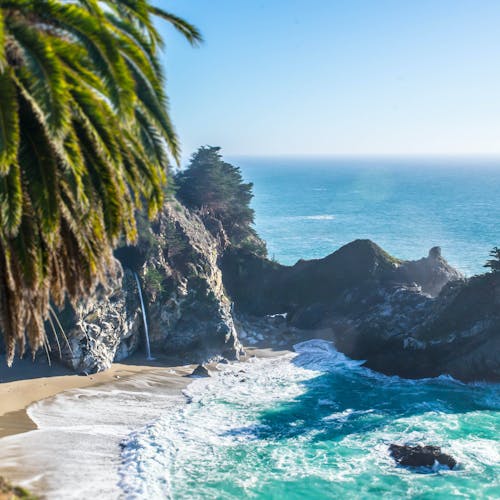 4

Swim in Manarola

SWIMMING • BEACHSIDE VIEWS
Whether you're in Manarola or Monterosso, make sure you take a dip in the refreshing beach waters. Granted, these fishing villages aren't your typical white gleaming sand beaches, but the harbor areas offer a sense of belonging you won't find in other upscale locations.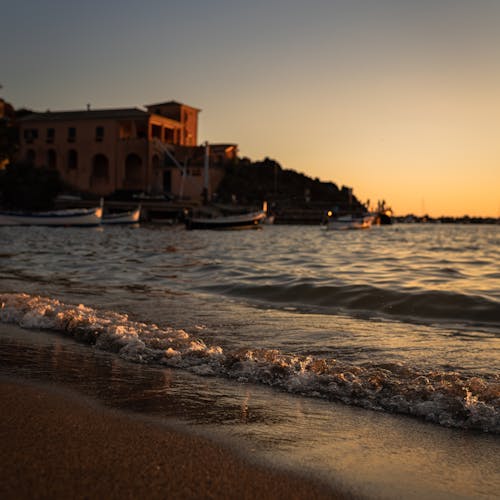 5

Cinque Terre by boat

SIGHTSEEING • FAMILY FRIENDLY
Many independent boat tours operate in Cinque Terre, letting you enjoy Cinque Terre's gleaming waters. Most tours top off your evening with tapas, wines, and antipasto. Enjoy an intimate outing on the waters, a great way to relax after a day exploring Cinque Terre by foot.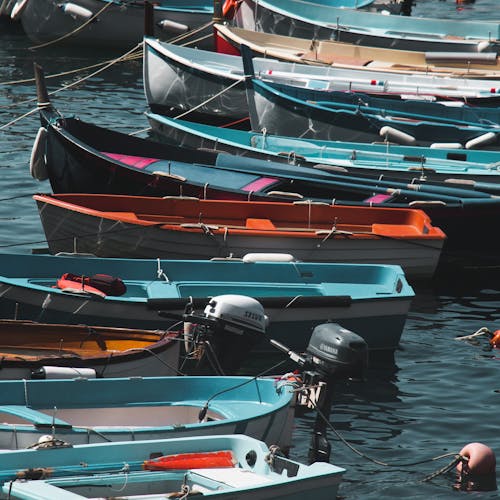 Choosing Between Self Visits & Guided Tours
---
One of the most common questions that crosses every tourists' mind is whether to take a self-guided tour or a guided tour with a professional guide. Although both are thoroughly enjoyable and informative in their own way, there are certain differences that one must consider before making this decision. Let's dive into these differences and see which makes more sense for you:
Cost
One of the key factors in deciding which tour to take is definitely the cost. For a day trip like this, there are quite a few costs involved including transportation, food, boat rides etc. Although a self-guided tour may appear cheaper on the surface, there are lot of other aspects to account for, including the time and energy taken to find the right mode of transportation, procuring these tickets, finding out where exactly to go and what not. For a short trip like this, a guided tour makes the most sense.
Tour Guide
Never underestimate the comfort of having a good, local guide. More often than not, these guides have a full-time job of helping tourists explore the area and learn more about its history. Since they do this day in and day out, they will have the utmost knowledge of where to go and what to see and more importantly, what not to see.
Hassle-Free Experience
No one wants to waste precious time on their vacation planning and organizing tours for themselves. Taking a guided tour completely eliminates this from the equation as they take care of everything. However, if you did do research beforehand and know exactly what you want to do and see, a self-guided tour is the way to go.
Safety
It is well known that in popular tourist destinations and attractions, there is an abundance of tricksters and scamsters just waiting to take you for a ride, especially if you are in a foreign country. By taking a guided tour and being a part of a group, you can save yourself from these troubles and enjoy the tour without any stress of losing your money.
Not Missing Out on Anything
With a guided tour you have the added advantage of not missing out on any of the key sights and attractions, as you will be travelling with a local expert. On the flipside, if you are traveling on your own, you may very well come across something that is not there in the tourist magazines and discover a new place yourself.
Best way to get from Milan to Cinque Terre
---
| Mode of Travel | Time | Cost | Best For |
| --- | --- | --- | --- |
| Train | 3 hours | from €30 | Fastest route, most popular |
| Boat | 3 hours 10 minutes | from €30 | Scenic travel |
| Car | 3 hours 20 minutes | €30-€45 (approx fuel cost) | Freedom to stop at leisure |
| Organised Tour | 12 - 14 hours roundtrip | from €135 (all inclusive) | Seamless, no hassle travel |
The distance between both regions is roughly 200km and the most popular way to get to Cinque Terre from Milan is by train or boat. Other lesser used travel options include car and helicopter. Other cities close to Cinque Terre are Pisa (80km), Genoa (80km), Florence (152km) and Rome (400km). Cinque Terre does not have its own airport, but you can fly to Milan's Malpensa Airport and commute from there.
Going from Milan to Cinque Terre - All your options listed
---
Milan to Cinque Terre by train
The fastest and most economical way to reach Cinque Terre is by train. There is a train service that runs locally between all five towns in Cinque Terre through the day, departing every few minutes from their respective train stations.Train providers like ItaliaRail and TrenItalia allow you to book a direct train from Milano Centrale railway station to Monterosso. For most journeys, we recommend purchasing tickets online to avoid waiting in lines or running into a risk of sold-out train tickets.
To commute between the five towns of Cinque Terre, you can use your travel card and just hop-on-hop-off according to your schedule. The rail travel distance between each town varies between 4 to 6 minutes:
Monterosso - Vernazza: 4 minutes
Vernazza - Corniglia: 4 minutes
Corniglia - Manarola: 5 minutes
Manarola - Riomaggiore: 6 minutes
Milan to Cinque Terre by boat
Traveling to Cinque Terre by boat is another option to consider if you're looking for an opportunity to admire the stunning coastline. Ferries run frequently from La Spezia and Portovenere to Monterosso, Vernazza, Manarola and Riomaggiore. Corniglia is the only village inaccessible by ferry. Note that ferry tickets cannot be purchased online in advance. You may buy them at the ticket counters 30 minutes before you depart.
Milan to Cinque Terre by car
While you can travel by road from Milan to Cinque Terre as well, this option isn't frequently picked by travelers. The five villages are vehicle-free zones, so you would have to park your car outside Monterosso or in La Spezia at the rail station and still have to take the train to commute between the five towns. So, essentially you'll be paying for a car and expensive paid parking without really using the vehicle through the day. The drive takes about three hours, but requires nerves of steel due to the narrow roads and dangerous hair pin curves.
Organized tour
You can avoid the hassle of planning the day trip by simply booking an organized tour. No more waiting in lines, worrying about planning a step-by-step itinerary and arranging travel from scratch. Soak in the best of these scenic towns with this guided tour from Milan to Cinque Terre. Book an organized tour from Milan to Cinque Terre here.
Best time to visit Cinque Terre
---
Typically, April to October is the ideal time period to visit Cinque Terre, with July and August being the busiest. During the summer, travelers make the most of what the five towns have to offer: be it hiking, leisure visits to the beach and generally exploring the narrow, crooked streets without worrying about rain or biting temperatures. However, the best option would probably be to visit between April to May or September to October, since you can experience Cinque Terre to the fullest without having to navigate through thousands of tourists.
Where can I eat in Cinque Terre?
---
There is a myriad of adored eateries in Cinque Terre. Here are the top 5 recommended restaurants: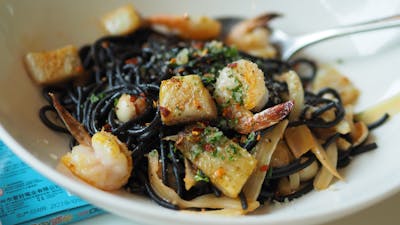 Trattoria Dal Billy
Find longstanding fisherman traditions being followed at this much-adored trattoria. Enjoy freshly-caught fish off the coast at this seaside dining spot, perfect to curb your seafood cravings. Whether you order to salted anchovy appetizer or the squid ink pasta, you'll leave feeling satisfied.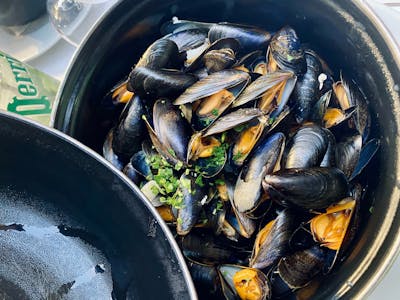 Enoteca Il Pirun
The small town of Corniglia does not have too many dining options for you, but anywhere you go, you're bound to find an excellent meal. At Il Pirun, find fried anchovies, gnocchi con pesto, paccherri pasta, spaghetti and mussels, and a plethora of Italian wines.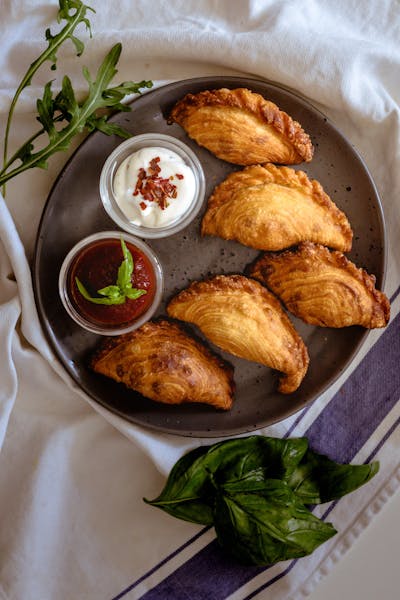 Ristorante Miky
Fresh seafood and pasta is Ristorante Milky's specialty, and is adored by tourists and locals alike. Buy yourself cappellini with tomatoes, baked fish in puff pastry shells, and a wide selection of local wines.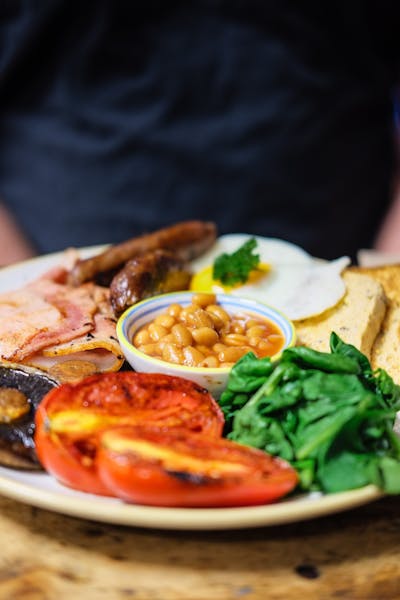 Il Pirata delle 5 Terre
Enjoy a slice of Sicily at It Pirata, run by two Sicilian borthers. A balance between sweet and savory dishes gives you plenty of options to choose from: homemade pastries, panzerotti with ricotta, millefeuille with chantilly cream compete against bruschetta with pesto, sausage rolls, arancini, panini, and more.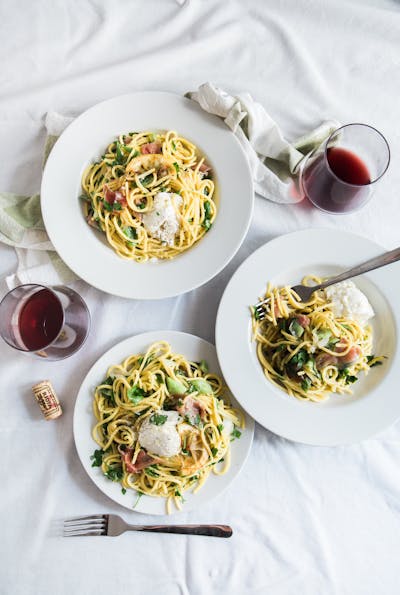 A Pie' de Ma'
A Pie' de Ma' serves a little piece of paradise in a simple and fresh manner. Choose from an extensive menu of pasta and seafood dishes, paired perfectly with aperitifs and wine.
Where can I stay in Cinque Terre?
---
Thinking of extending your trip for another day or two? Here are some hotel recommendations to check in for the night.
Hotel Ca' D'Andrean
Ca' D'Andrean is conveniently in central Manarola, set in the popular Cinque Terre Park, only 1300 feet away from the coastline. Wake up to an amazing view and devour an Italian-style breakfast of croissants, cappuccinos and fruit juice.
Hotel Villa Argentina
Hotel Villa Argentina is located in Riomaggiore, in the Cinque Terre National Park, a mere 10-min walk from Riomaggiore Train Station and a 20-min drive from La Spezia. Get yourself a room with a small terrace overlooking the Ligurian Sea, and enjoy a buffet-style breakfast in the morning.
Hotel Verdeacqua
Located in Monterosso al Mare, a mere 0.6 miles from Monterosso Old Town Beach, hotel Verdeacqua has a garden, non-smokinng rooms, and free WiFi throughout. Enjoy family rooms in the guest house! The Genoa Cristoforo Colombo Airport is 43.5 miles from Verdeacqua.
Shopping in Cinque Terre
---
Cinque Terre has a host of things to take back home with you. After the vacation you've had, you're going to want to have souvenirs to remember this remarkable trip by. Be it cheese and wine, shoes and jewels, or hand-crafted pottery and ceramic objects you'll find it all. In these small fishing villages, you'll find local craftsmen, small shops, food markets, weekend pop-up markets, and more- do not expect high-scale boutiques.
Tips for your day trip to Cinque Terre
---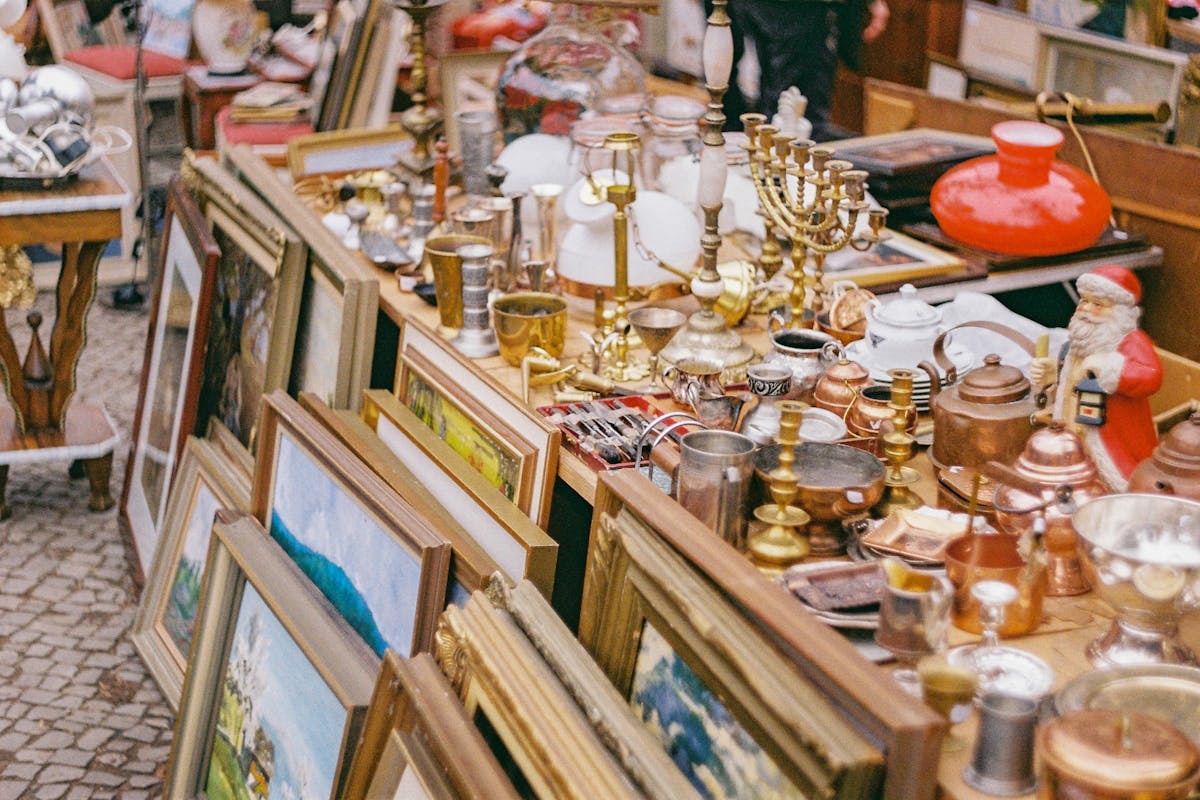 If you're buying the Cinque Terre travel card, consider purchasing it in the evenings to avoid the morning crowd. Also, don't forget to validate it before use!
Local police and forest officials are fining tourists for wearing flip-flops and sandals on hiking trails. You can avoid a fine of up to €2500 by simply wearing appropriate hiking shoes
Stay hydrated! The bright sun can easily drain your energy. Always carry a reusable bottle of water along which you can refill at coolers present in different pockets of the towns
Carrying sunscreen, hats and any other protective gear will do you good
Taking photographs during the day is difficult due to the glaring sunlight. For the perfect photo, early mornings or late afternoons is the best time
If you're looking for a quick snack, pick up a Friggitoria (bite-sized seafood in a cone), some crepes or bruschetta at a nearby bakery or grocery store
Milan to Cinque Terre Guide
More day trips from Milan
---
Once you've climbed the roof of Milan's Duomo, elbowed your way through to get a peek of Leonardo Da Vinci's The Last Supper and tasted atleast 5 flavours of gelato from the umpteen street vendors around Milan, you can hop out of the city to experience a little more of the Italian country and culture. Milan is so beautifully located that you can visit the Swiss Alps or go to Venice from the city in just a day and be back by night! Check out these 8 day trips from Milan that are worth your time!
Ready To Explore Milan?
Check out our comprehensive Milan Travel Guide packed with itineraries, tours, culture trips, best hotels, restaurants and a lot more.
FAQs
Where is Cinque Terre located?
How do you pronounce Cinque Terre?
How far is Cinque Terre from Milan?
What is the best and fastest way to get from Milan to Cinque Terre?
Is it economically feasible to rent a car and drive from Milan to Cinque Terre?
What is the best time to visit Cinque Terre?

How do I commute from the Malpensa airport to Cinque Terre?

What are the five fishing villages in Cinque Terre?

Do they speak English in Cinque Terre?