Madame Tussauds Reopening Date - 1st August 2020
---
As Madame Tussauds gets ready to resume functioning, effective steps have been taken to safeguard visitor's health and to also create a fun space within the attraction.
Safety Measures in place at Madame Tussauds
---
To ensure maximum safety, it is important for all visitors to wear face masks. They will be made available to purchase at the attraction on the day of visit. It is also advised to check the official Facebook Page or website before leaving home for the latest information.
Guests are required to undergo temperature checks prior to entry. Any person who is displaying a high temperature associated with fever will not be permitted into the venue. New information signage regarding key safety messages and instructions have been installed at various points within the attraction for visitors to follow.
In order to follow social distancing, a new arrangement has been introduced with the help of markers and signage at every attraction and toilet helping guests to maintain a safe distance from one another. Tables and chairs at dining areas have been reconfigured to ensure there is enough space between seated parties.
Guests viewing entertainment such as live shows or theatrical scenes, will be seated separately in accordance with social distancing protocols. Capacity has also been reduced significantly to avoid overcrowding within the venue.
Experiences that have limited spacing, have been temporarily suspended to safeguard visitors health and safety. Hygiene screens have been installed at service counters and food stalls to help maintain physical separation between the guests and staff members.
Within the venue, the team will ensure to clean and disinfect all areas frequently to ensure a safe and relaxed experience for all. New Personal Protective Equipment (PPE) has been introduced for a range of activities that staff members perform on a daily basis.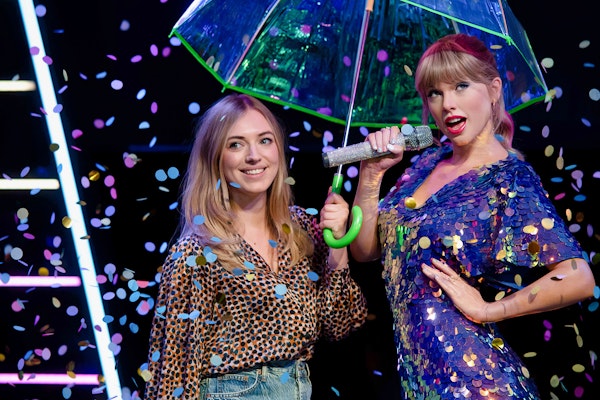 Booking Madame Tussauds Tickets Online
---
Tickets for Madame Tussauds are available here.
It is mandatory to place reservations online before arriving at the venue. Children under the age of 16 must be accompanied by an adult. Guests are required to use contactless or Debit/ Credit cards at the venue to make any purchase.
For more information about visiting Madame Tussauds refer to the official website here.