The British Museum
Experience the marvels of the British Museum, uniting cultures worldwide. Explore diverse human traditions within its walls. Immerse yourself in a quintessentially British pastime: indulge in afternoon tea at the Great Court Restaurant. Choose from a variety of teas and finger sandwiches. Delight in delectable sweet treats, savor scones with cream and jam. Elevate your experience with an optio...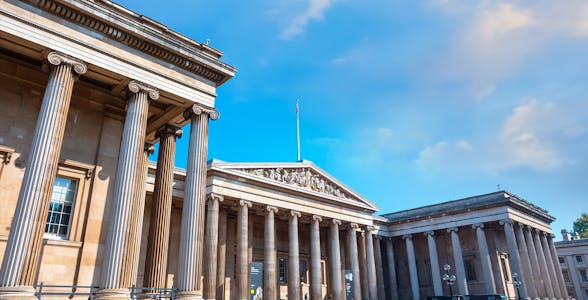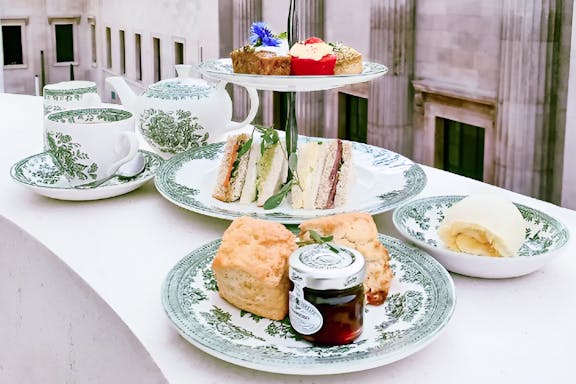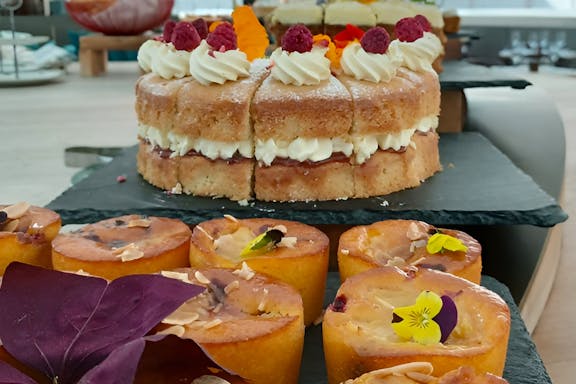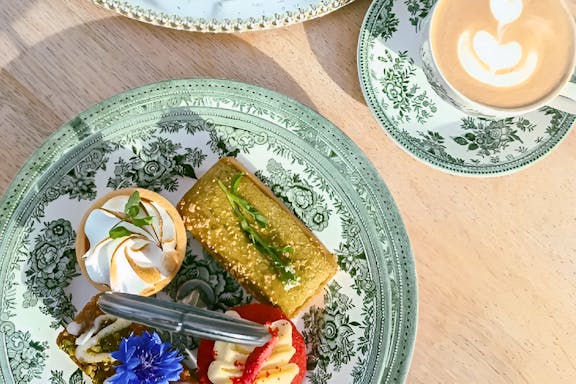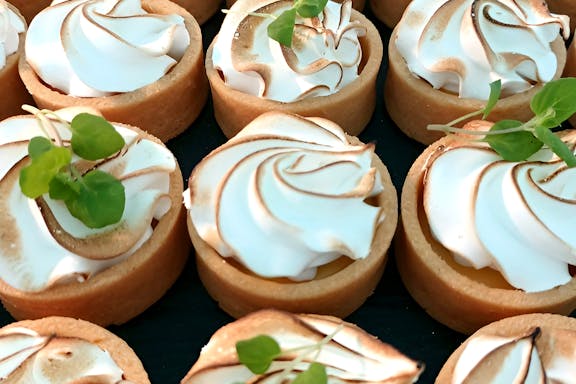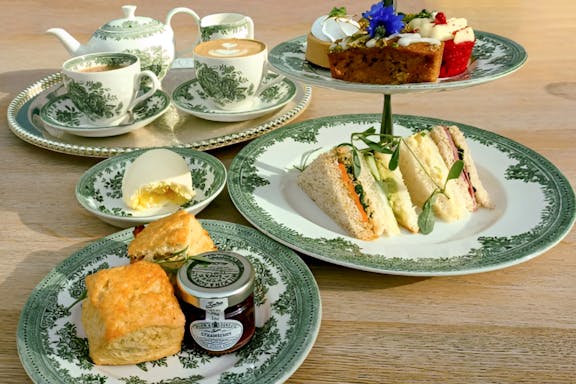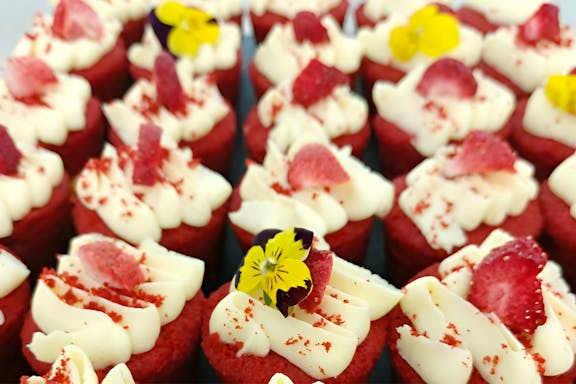 It is commonly said that when you are in London, you are never too far away from a museum. With over 150 museums, galleries and exhibitions spread across the city, one can see why this statement holds true. London has a museum for literally everything - a science museum, a war museum, a natural history museum, a museum dedicated to The Beatles, a zoology museum, even a Freud museum! Looking at this vast list, it is safe to say that Londoners love their museums and all the history and traditions associated with it. However, out of this list, there is one museum in particular - the British Museum, which overshadows and outshines all the rest.

Here's a detailed guide to the British Museum in London, tickets to the best British Museum Tours, the must see exhibits at British Museum, the British Museum restaurants and a few insider tips that will help you plan your British Museum visit effortlessly.
The 

British Museum

 in London is one of England's largest, oldest and most comprehensive museums, with its permanent collections housing over 8 million works and articles. Through its exhibits and collections, this museum takes you back to the birth of mankind and civilization. The British Museum is dedicated to documenting and showcasing the evolution and culture of humankind, with exhibits from all over the world.

If you find yourself in London, visiting this museum should definitely be on the top of your list (after the London Eye, of course)
British Museum History and Architecture

British Museum History

The British Museum in London is the world's first national public museum, established in the year 1753. The exhibits and items on display at the museum are largely based on the collections of 

Sir Hans Sloane

, an Irish physician and scientist. Although the museum didn't start out with much (71,000 objects), over the course of the last two and half centuries, it has undergone several changes, including widespread renovations and expansions, in order to accommodate the ever-growing collection.

Today, the British Museum, London is home to one of the most extensive and comprehensive collections of artefacts, sculptures, paintings, statues, manuscripts and other antiquities, all collected from around the globe and all dedicated to showcasing the leaps and bounds of human history.

British Museum Architecture

The British Museum was designed in the Greek Revival style, emulating the classical Greek architecture, with columns, a decorative pediment at the south entrance and a main quadrangle and 4 wings. The core of the building was designed by 

Sir Robert Smirke

, at the time an eminent and established neoclassical architect. Smirke began the project with the construction of the east wing meant for the King's Library, (today, considered one of the greatest examples of neoclassical interiors in London) and consequently moved onto the other wings.

What is most striking about the building is its exterior, built decoratively and beautifully so as to convey to its onlookers about the treasures and wondrous objects stored inside. Considering that the museum went through several expansions and restorations, a number of other architects worked on some of the newer areas and wings, including Sydney Smirke, Sir John Taylor and John Russell Pope, all adding to the allure and beauty of the museum we see today.
Tickets To The Best British Museum Tours

The British Museum Guided Tour

Explore the British Museum in London, one of the largest museums in the world with an expert tour guide by your side. On this British Museum Tour, take in 6,000 years worth of knowledge and walk through the history of mankind. Your guide will help you experience the museum in a lineage order i.e, your tour will progress in the same order as the date of the events that took place on earth. In this way, you will be able to make sense of everything you see and also witness step by step how mankind progressed from small, scattered tribes to modern, interconnected civilizations we see today.

This British Museum Tour is highly recommended for those who are interested in delving into the history of the artefacts and installations on display rather than just ambling about the museum. Note that tickets to this British Museum Tour grants access to all the exhibitions that are running in the museum.
British Museum Tour Timings - This tour begins every Thursday, Friday and Saturday at 2:00 PM and goes on for 2 to 2.5 hours.

Semi Private & Private Guided Tour of The British Museum

The British Museum in London has over 70 galleries and 8 million articles on display. Suffice to say, if you're entering the museum for the first time, you are bound to get overwhelmed. On this semi private or private British Museum tour, you will be able to enjoy all that this wonderful museum has to offer, along with the services of a professional historian guide, who will not only curate your experience but also provide all the necessary and relevant information you need to know about the museum and its many contents. On this British Museum Tour, you get a chance to witness all the exhibits like the Rosetta Stone, the Elgin Marbles, the Portland Vase etc. while learning about their history and significance. Get a truly enriching and insightful experience, and don't be afraid to ask your guide any questions you may have.

This Semi Private/ Private British Museum Tour is recommended for those who are prefer small group intimate tours that allows personal attention from the historian guide. Note that tickets to this British Museum Tour grants access to all the exhibitions that are running in the museum.

British Museum Semi Private Guided Tour Timings

Semi Private Tour Timings:
Mon - Thu & Sat - Sun: 10 AM
Fri : 10 AM & 5 PM
Private Tour Timings
Mon - Thu - 10 AM & 1 PM
Fri - 10 AM, 1 PM & 5 PM
Sat - Sun : 10 AM
Must See British Museum - Top 5 Artefacts & Exhibits

Rosetta Stone

Egyptian Mummies

Hoa Hakananai'a (The Easter Island Statue)

The Sutton Hoo Mask and Ship Burial Collection

The Lewis Chessmen
Other British Museum - Artefacts & Exhibits

Parthenon Marbles

Colossal Red Granite Statue of Amenhotep III

Assyrian Lion Hunt Reliefs

Double-headed Serpent

The Portland Vase

Perhaps the most controversial item on display at the British Museum, the Elgin or

Parthenon Marbles

. These are a collection of beautiful classical Greek marble sculptures that were a part of the Temple of Parthenon on the Acropolis of Athens. They are a subject of controversy as Greece claims that these statues were removed illegally from their country, while the UK maintains that Lord Elgin purchased them legally.

Location - Ground Floor, Room 18

This massive statue or bust is the head of

Pharaoh Amenhotep III

, the King of the 18th dynasty in Egypt. It was found at the Temple of Mut, in Karnak in 1817. Made completely of red granite, this bust stands at 2.90 meters, and is one of the most popular exhibits at the museum.

Location - Ground Floor, Room 4

In ancient Assyria, lion hunting was done for sport, where captured Asian lions were released from cages for kings to kill using swords, spears or arrows. This activity has been showcased, quite brilliantly, on alabaster panels, and they are widely regarded as "supreme masterpieces of Assyrian art'.
Location - Ground Floor, Room 10A

The double-headed serpent is an Aztec sculpture made out of wood and covered with turquoise mosaics. It came from Aztec Mexico and most scholars believe that it was used as ornamental piece during religious ceremonies. This sculpture is one of nine Mexican turquoise mosaics displayed at the British Museum.
Location - Ground Floor, Room 27

Part of the Roman Empire exhibit, the

Portland Vase

is a cameo glass vessel, dated somewhere between AD 1 and AD 25. It is assumed to be a wedding gift, because of the depictions and pictures on it of love, sex and marriage, but no one knows for sure. Interestingly enough, the vase was destroyed in the 19th century and it was restored several times based on a copy made of the vase by Wedgwood, which in turn was also a masterpiece!

Location - Upper Floor, Room 70
British Museum Restaurants

Walking through this colossal museum can definitely work up a solid appetite. If you catch yourself hungry and craving a bite, head to any of the 3 restaurants at British Museum and grab yourself a good meal. All the 3 British Museum restaurants are well reputated for their palatable edibles - from fish and chips to tea cakes and pizzas; so choose any and have a bite while you ponder over all that you discovered while exploring the musuem.

GREAT COURT RESTAURANT

COURT CAFE

PIZZERIA

With an open kitchen and large, wide spaces, this restaurant provides a good escape from the crowded museum galleries. Enjoy a warm cup of tea or gorge on some delicious fish & chips here at the Great Court.

Located on the ground floor, the Court Cafe is perfect for a quick refuel as you work up an appetite walking through the museum. The cafe is known for its freshly made sandwiches, salads and cakes.

Also located on the ground floor, pizzeria, is perhaps the most popular of the 3 eateries (no surprise there). Serving up hand-tossed pizzas, refreshing salads and sinful desserts, Pizzeria makes for the perfect place to satisfy those hunger pangs!
British Museum Information

By Tube

By Bus

By Car

The nearest tube stations are Tottenham Court Road (500 meters), Holborn (500 meters), Russell Square (800 meters), Goodge Street (800 meters)

The following buses stop near the museum:

1, 8, 19, 25 38, 55, 98, 242 - Stop on New Oxford Street
10, 14, 24, 29, 73, 134, 390 - Stop northbound on Tottenham Court Road/southbound on Gower Street
59, 68, X68, 91, 168, 188 - Stop on Southampton Row

The British Museum is easily accessible by car and the nearest car parking is located at Bloomsbury Square, WC1A 2RJ
Where can I stay in Girona?

Tired and weary after a day of spirited sightseeing? Check into a hotel for the night and rejuvenate! Here are some of our recommendations:

Carlemany Girona

Hotel Ciutat de Girona

Hotel Històric

A brilliant choice of stay with a cafe, restaurant, piano bar, and tapas bar. Being centrally located, you can easily get to nearby shops and attractions.

Starts from €78/night
Find On Maps

Spoil yourself in a contemporary, comfortable, and smart hotel, located in the heart of Girona. Added attractions include an indoor pool, fitness center, and spa treatment rooms.

Starts from €111/night
Find On Maps

Enjoy a gorgeous rustic ambiance with architectural designs from different eras at Hotel Historic. Its high rooms and roof terrace make you feel like you can almost touch the cathedral.

Starts from €127/night
Find On Maps
Know Before You Visit British Museum London

Entry to the British Museum is free for all visitors. However, if you are looking for a guided tour (recommended), you will be charged a nominal fee. Tickets for a British Museum Guided Tour can be purchased at a discount online.

There are cloakroom facilities at the museum, with the main cloakroom located west of the main entrance. There is a minimal charge, depending upon the item you check in (umbrella £1, coat £2 and bags £2.5)
There are male and female washrooms located on each floor of the museum. The accessible toilets are located in the Great Court and the Ford Centre for Young Visitors.
Free WiFi is provided for all visitors of British Museum
Flash photography and video recording is permitted (for personal use only) in all areas of the museum.
There are multilingual audio guides available for visitors to use. These can be purchased at the museum itself and cost about £7 per adult.
Insider Tips for Visiting the British Museum in London

Although entry to the British Museum is free, it is highly recommended to take a guided tour of the collections. As mentioned earlier, there is just so much to see and explore and it can get pretty overwhelming. Having a guide will help you skip through all the noise and focus on the important exhibitions.
Avoid going to the British Museum on school and public holidays. During these days, the museum gets horribly crowded and the lines to enter can stretch on forever. Save yourself the trouble and visit on weekdays.
Once you enter the British Museum, tackle the popular attractions first. We'd recommend you head to the Rosetta Stone and Elgin Marbles first as these exhibits will take up most of your time.
Have an action plan. Make a list of all the items and artefacts you want to see beforehand. This will not only help you save time but also a ton of energy.
If you're not sure what you want to see, take the Around the World in 90 Minutes Tour, which takes place on Fridays, Saturdays and Sundays. For £12 you will be able to see all the important sites in the museum in 90 minutes!
If you don't want to rush and take your time to see everything the museum has to offer, take multiple visits of the museum. Since it has free entry, you can go a bunch of times.
FAQs: British Museum in London

How long does it take to tour the British Museum?

Recommended visiting time is at least three to four hours, but if you're interested in joining some of the many different talks and tours at the museum, then be prepared to spend the entire day wandering around.

Is the British Museum worth seeing?

Look at the many TripAdvisor reviews for this great institution, and check out the website to find out what's on when you are there. Free entry means you could always return later in the same day or on another day. It is absolutely, definitely worth a visit.

Is the British Museum London Free?

The British Museum is free to enter and includes access to its permanent galleries. Special exhibitions usually require a fee. Although this attraction is free to visit, you must book a timed entry ticket in advance.

How much are tickets to the British Museum?

Do I need to book to visit the British Museum?

You're advised to book a timed slot in advance (Opens in new window) to guarantee entry and help control the numbers of individuals who can visit. Walk-up visits are available each day for those who arrive at the Museum without advance bookings.