Aptly referred to as 'God's Favorite Musical', "The Book of Mormon" was created by iconic duo, Matt Stone and Trey Parker ("South Park"), along with Robert Lopez ("Frozen", "Avenue Q"). The story follows two young missionaries who are sent to Uganda to convert local citizens to the Mormon religion. A full-fledged adult musical, the show utilizes satire in the best possible way. For fans of black humor, "The Book of Mormon" will have you laughing throughout its entire duration. Vogue Magazine is calling the show "the filthiest, most offensive, and—surprise—sweetest thing you'll see on Broadway this year, and quite possibly the funniest musical ever."
The Book of Mormon Story
"The Book of Mormon" is about two Mormon missionaries, who are sent to Uganda to try and convert local citizens to their faith. One missionary, Elder Price, is a playful go-getter with a strong dedication to his quirky faith. His partner, Elder Cunningham, is bit socially awkward and, as a result, has the tendency to embroider the truth. Something that ends up landing him in trouble. Upon their arrival in Africa, Price and Cunningham learn that in a society plagued by AIDS, poverty and violence, a successful mission may not be as easy as they expected.
---
Performance
---
The Book of Mormon musical has been running in Eugene O'Neill theatre since March 24, 2011. This critically acclaimed musical has sold 3,114,883 seats since its premiere, grossing $529,149,953.
Awards
The play was nominated for 14 Tonys and won 9 of them, including for Musical. It was also nominated for 12 Drama Desk Awards, and won 5 of them, including Outstanding Musical. It was also nominated for 6 Outer Critics Circle Awards, and won 4 of them, including Outstanding New Broadway Musical.
The Book of Mormon Reviews
"Much of this show's enduring freshness comes from its unabashed identity as an archetypal musical. It's a celebration of the spirit that moves otherwise sane human beings to accept the absurdity of people setting their cares and woes to sprightly song."
– The New York Times

"What's so uniquely winning about The Book of Mormon is its scruffy humanism, its eagerness to redeem its characters—even its smaller ones. The supporting cast is astonishingly good; Rory O' Malley, as openly closeted Elder McKinley, comes close to stealing the show more than once."
– New York Mag
Show Score: 90
---
About the Show
---
Show Details
Show Timings
Tuesday to Thursday: 7 PM
Friday: 8 PM
Saturday: 2 PM & 8 PM
Sunday: 2 PM & 7 PM
Duration
2 hours and 30 minutes, with 1 intermission
Leading Roles
Josh Gad as Elder Cunningham
Andrew Rannells as Elder Price
Nikki M. James as Nabulungi
Rory O'Malley as Elder McKinley
Michael Potts as Mafala Hatimbi
Directed by
Casey Nicholaw
Trey Parker
Choreographer
Casey Nicholaw
Top Songs
"You and Me (But Mostly Me)", "Hasa Diga Eebowai", "Turn It Off", "Hello!" & "Two by Two"
Know Before You Go
Audience
Suitable for age 17 and above, no entry for children below age 4
Available Facilities
Wheelchair Accessible
In-house Bar
Coat Check
Seating
The theater has a seating capacity of 1,108 in total. For tips on how to choose the best seats, you can refer to our Eugene O'Neill Theatre Seating Chart Guide.
Outside Food
Strictly prohibited. If you'd like to grab a meal before or after the show, check out our guide to the 30 Best Restaurants in the Theater District.
Dress Code
Smart and casual wear is recommended. Keep in mind, the theater is air conditioned throughout the year and can get a bit chilly.
---
Gallery
---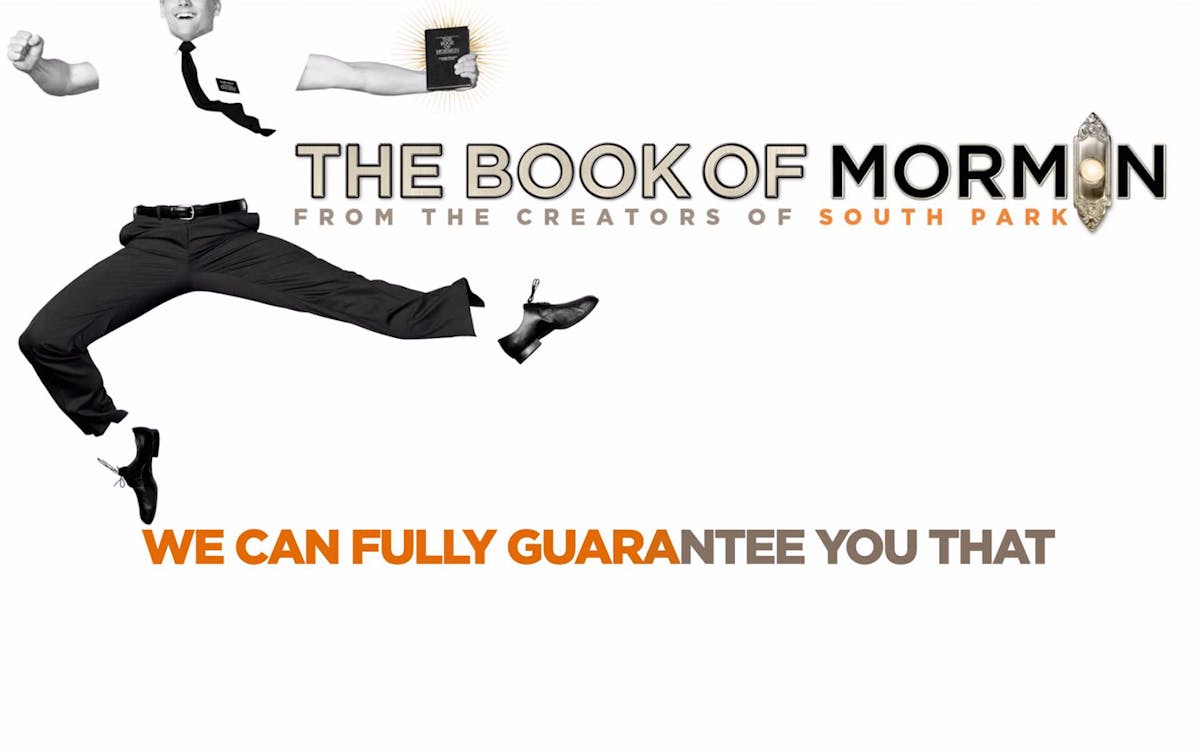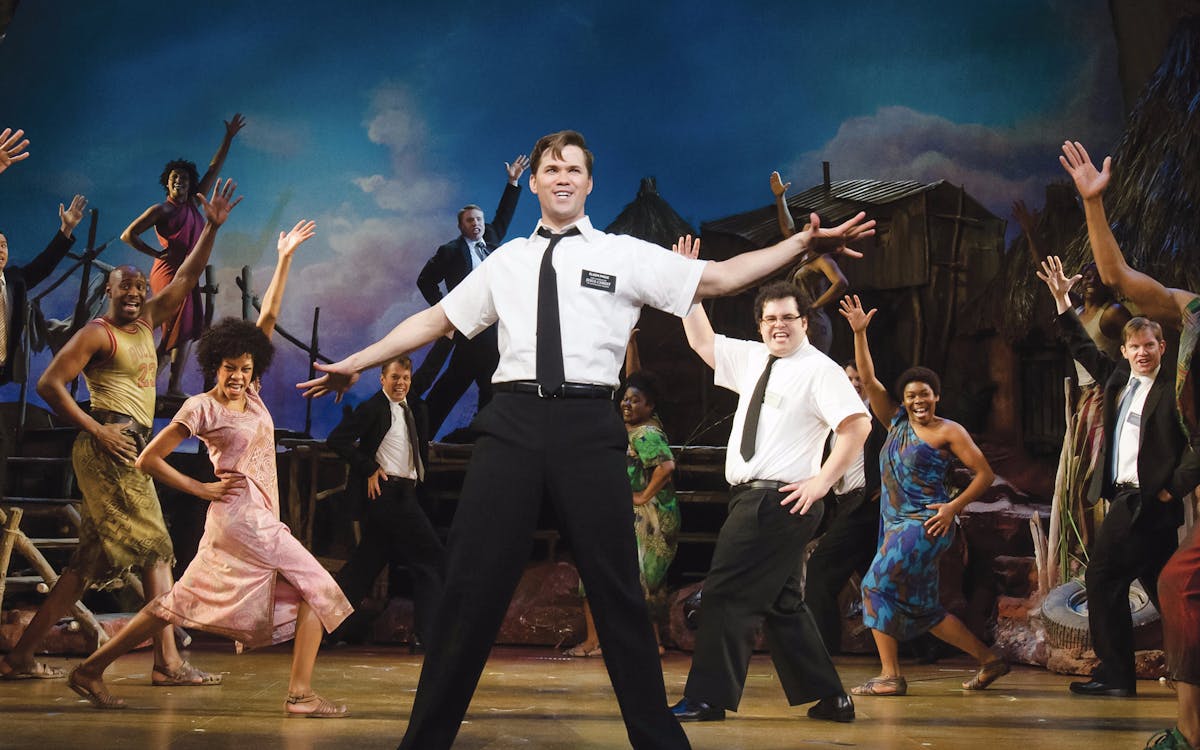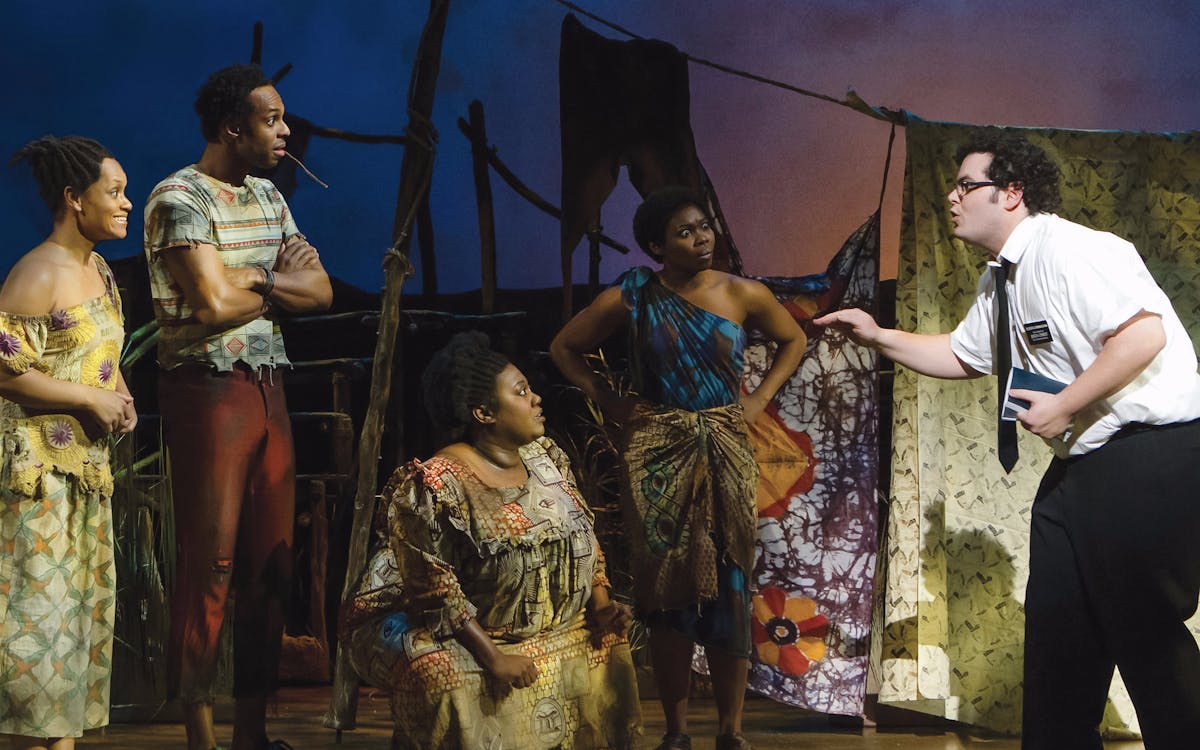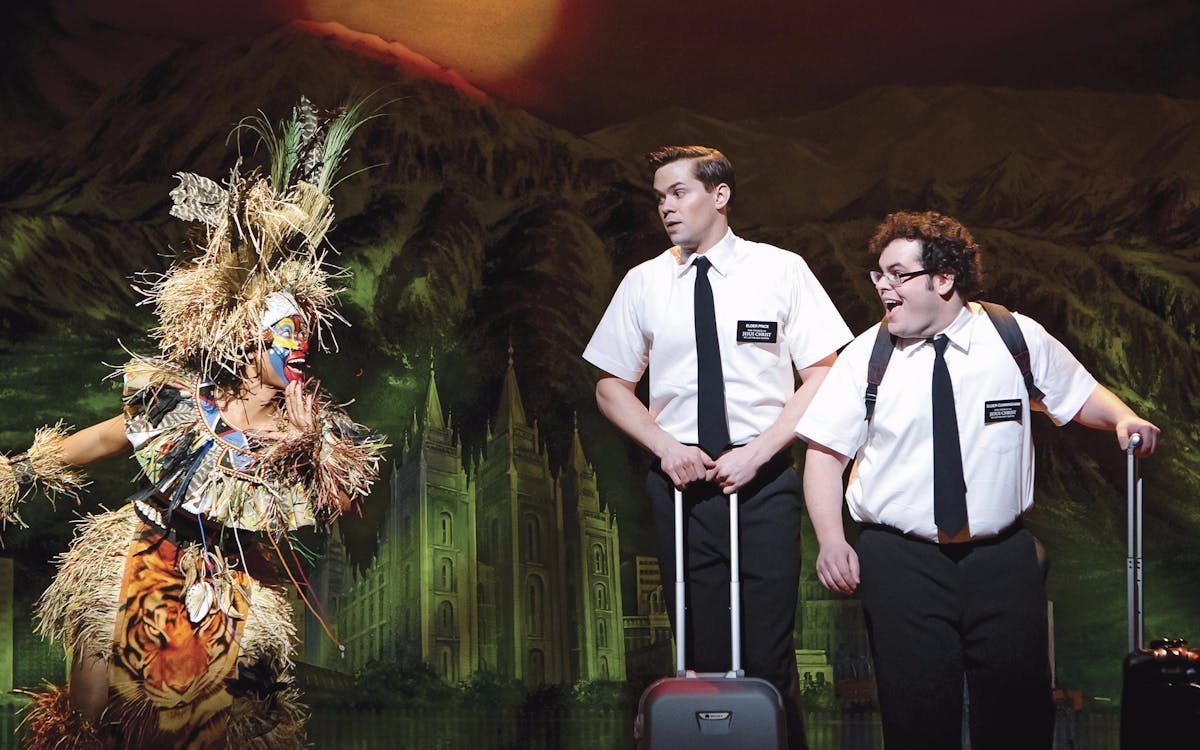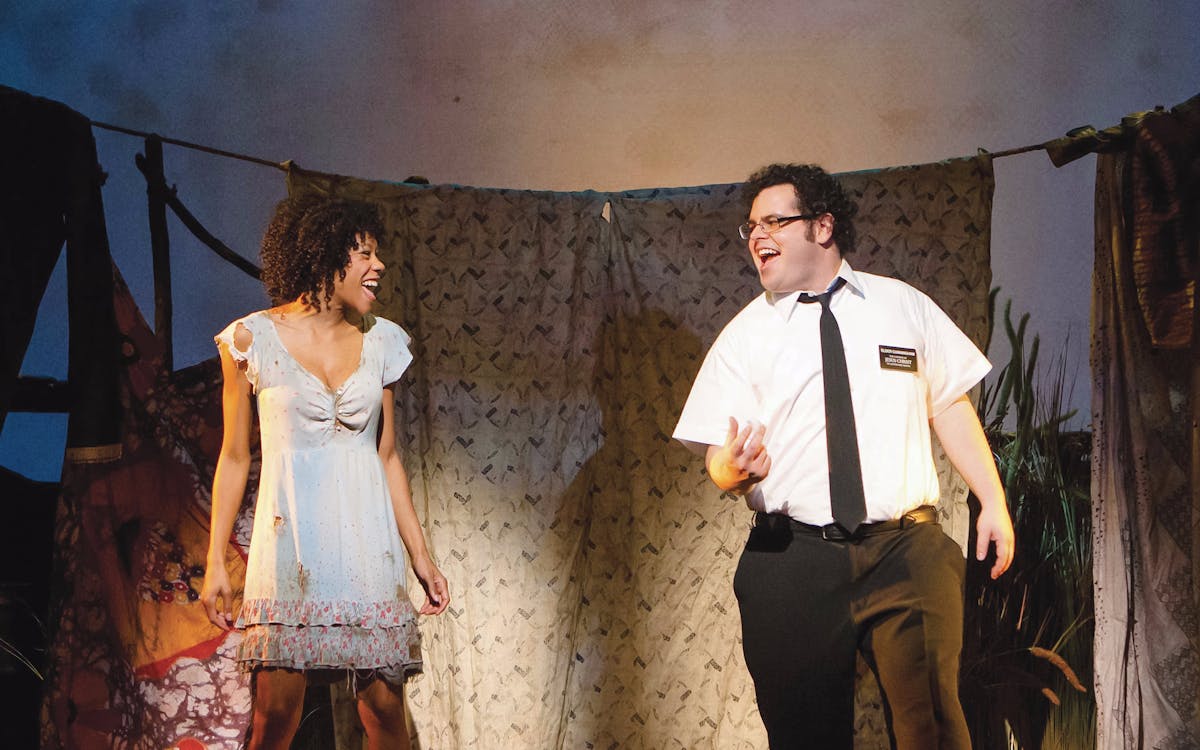 ---
About Eugene O'Neill Theatre
---
Designed by Herbert J. Krapp for the Shubert Organisation, the Eugene O'Neill Theatre hosted its first production in 1925. Boasting a Georgian design, the Eugene O'Neill Theatre has a striking look complete with glossy gray draperies that add to its charm. With a seating capacity of 1108 and design that's easy on the eyes, Eugene O'Neill Theatre is one of the finest Broadway theaters around.
Get more information on the seating chart here.
---
The Book of Mormon Discount Tickets
For those looking to book The Book of Mormon discount tickets online, platforms like TodayTix and Headout are your best bet, as they source tickets directly from the box office and scour the internet for any discount codes available for these shows. Any price advantages are then passed on ensuring that you are paying the lowest prices.
The Headout advantage you get when booking The Book of Mormon discount tickets:
One of the few platforms that gives you the ability to select specific seats.
Gives you the ability to skip the box office lines and directly pick up tickets from our Headout hosts stationed right outside the theatre.
Last-minute tickets: If you made a spontaneous plan, we generally have decent last minute inventory for most Broadway shows.
24/7 customer service to back you in case something goes wrong.
Have a look at the real-time seat availability and prices of different sections for The Book of Mormon on Broadway. In the interactive seat-map below, select the date that you would like to watch the show and check out the seats available for that day. You can filter the seats as per your desired price range and purchase tickets directly.
---
---