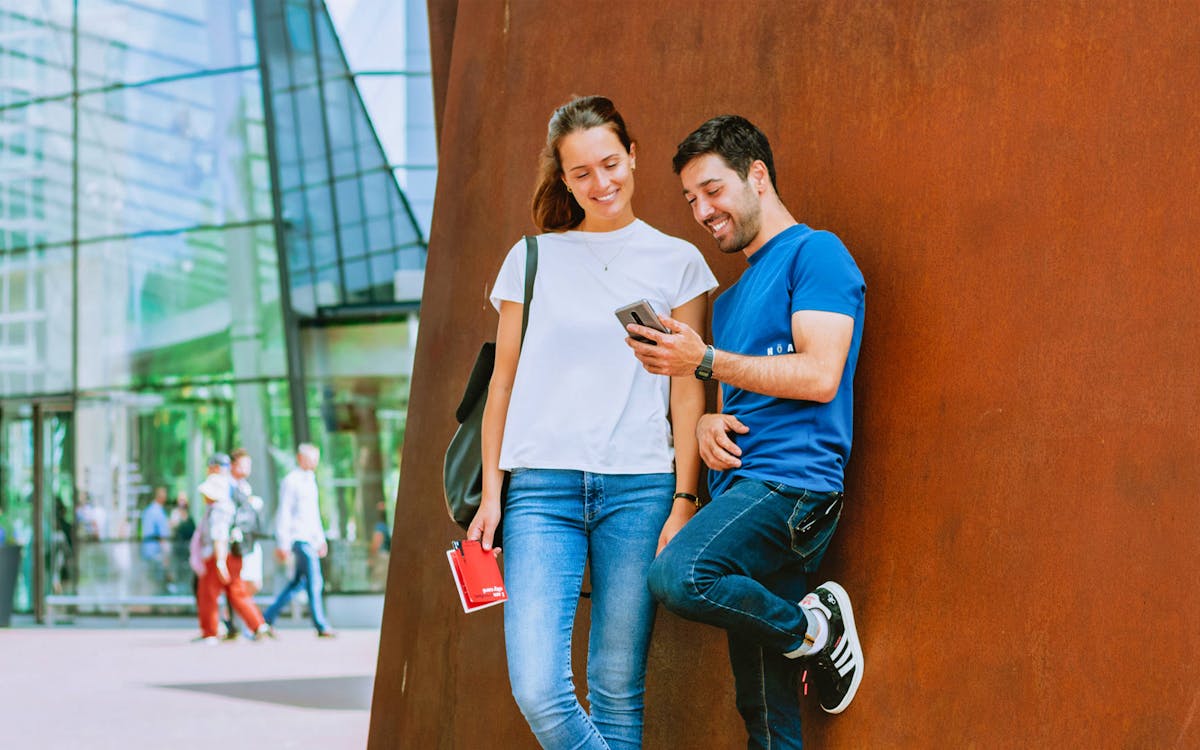 I amsterdam City Card: Canal Cruise, Public Transport And Attractions Entry
Best Safety Standards
Visitors aged 13 and above must have (digital or printed copy of) a COVID Certificate that shows that you have been vaccinated, received a negative test result, or have recently recovered from COVID-19. Wearing a face mask is mandatory.
Know more.
With an action-packed visit and great savings at hand, your trip to Amsterdam will have you coming back for more! Not only do you benefit from unlimited access to Amsterdam's public transport system, but you also gain access to some of the best attractions in the city like the Van Gogh Museum for 24 - 120 hours!
highlights
Over the course of the time you choose to spend here, enjoy the best the Dutch capital has to offer on this hassle-free I amsterdam City Card.
Gain unlimited access to public transport, a free one-hour canal cruise, along with several famed museums and attractions.
Enjoy an unforgettable visit to the Van Gogh Museum and marvel at the mesmerizing paintings that adorn its walls.
You will get to visit the ARTIS Amsterdam Royal Zoo, one of the oldest zoos in Europe where you can experience nature right in the center of the bustling city.
You will also get to visit the magnificent Stedelijk Museum, along with the Rijksmuseum, the Diamond Museum, NEMO Science Museum, Rembrandt House Museum, Hermitage Amsterdam and many more!
Enjoy additional benefits such as discounted rates at cafés, restaurants, bike rentals and many more!
Pick between the ticket options of 24, 48, 72, 96, and 120 Hour Passes.
Benefit from an extended ticket validity until 31 Dec 2021
inclusions
1-hour canal cruise.
Unlimited access to the city's public transport for 24, 48, 72, 96, or 120 hours. (bus, tram, and metro)
Entry to 60+ attractions.
A complimentary city map.
strict cancellation policy
These tickets cannot be canceled, amended or rescheduled.
about your i amsterdam city card
The I amsterdam City Card is perfect for those who'd like to cover the length and breadth of the city with minimum hassle and maximum gain. You can explore three experiences from a list of 60+ attractions. We would highly recommend the canal cruise, the Artis Amsterdam Royal Zoo, and the Rijksmuseum.
The City Card consists of two very important parts that will allow you to explore the city as you should; (a) free entrance to museums, attractions and a canal cruise, and (b) free unlimited access to public transport. The museums/attractions part of your card is automatically activated when you visit a museum, attraction or take a canal cruise. The public transport part of your card is automatically activated the first time you use a tram, bus or metro. Remember: this card does not include transport from Schipol airport. Both parts of the card can be activated and are then valid for 24, 48, 72, 96 or 120 hours respectively, depending on your card.
The biggest advantage is the savings. The I amsterdam City Card gives you free, one-time entry to several attractions, saving you up to 40% on individual tickets at the gate, had you purchased them separately. The I amsterdam City Card promises to be an affordable alternative for travelers to Amsterdam.
Ticket Information
You may choose between 5 options during checkout, depending on your preference:
24 Hour Pass
48 Hour Pass
72 Hour Pass
96 Hour Pass
120 Hour Pass
List of Attractions & Tours
100 Highlights Cruise
Artis
Artis-Micropia
Allard Pierson Museum
Amsterdam Castle Muiderslot
Amsterdam Circle Line
Amsterdam City Archives
Amsterdam Museum
Amsterdam Pipe Museum
Amsterdam Tulip Museum
ArenA Stadium Tour
Batavialand museum
Bijbelsmuseum (Biblical Museum)
City Canal Cruise Blue Boat Company
The Cobra Museum of Modern Art
Cromhouthuis
Czar Peter House
De Drie Fleschjes
The Diamant Museum (Amsterdam Diamond Museum)
Dutch Resistance Museum
Eye Filmmuseum
Foam
Folk Costume Museum Amsterdam
Frans Hals Museum - Hal
Frans Hals Museum - Hof
GASSAN Diamonds
Geelvinck Pianola Museum
Hermitage Amsterdam
Museum of the Canals (Het Grachtenhuis)
Het Woonbootmuseum
Hollandsche Schouwburg
Hortus Botanicus Amsterdam (Botanical Garden)
Huis Marseille, Museum for Photography
Jewish Historical Museum
Kuiperij
LOVERS Canal Cruises - Amsterdam Canal Cruise
Molen De Bonte Hen
Molen Het Jonge Schaap
Molen de Zoeker
Molenmuseum
Multatuli Museum
Museum Ons' Lieve Heer op Solder
Museum Van Loon
Museum Zaanse Tijd (Zaan Time Museum)
Museum of Bags and Purses
Museum Het Schip
NEMO Science Museum
National Holocaust Museum
Netherlands Funeral Museum Tot Zover
Oude Kerk (Old Church)
Outsider Art Museum
Portrait Gallery of the Golden Age
Portuguese Synagogue
Rembrandt House Museum
Rijksmuseum
Singer Laren
Stedelijk Museum - Museum of Modern Art
Teylers Museum
The Dutch Fortress Museum
The National Maritime Museum
Tropenmuseum
Volendam-Marken Express
Volendams Museum
Willet-Holthuysen Museum
Windmill de Kat
know before you go
Terms and Conditions
In the event that one of the services, museums or attractions connected to the City Card is not available or closed during the validity of your City Card or if you have not been able to use everything for other reasons (for example due to no available timeslots), you are not entitled to compensation in any form
Important Information
Note: Because of current safety measures you are now required to book time slots before visiting City Card venues. This also includes visits to restaurants and bars
The I amsterdam City Card allows you to comfortably visit the attractions of your choice over the course of 24, 48, 72, 96, or 120 hours (depending on the option chosen at checkout).
The public transport part of this card does not include transport by train.
Transport to/from the Schipol airport is not included in this pass.
I amsterdam City Card Tips
Plan ahead and decide the attractions that you would like to visit so that the experiences are spaced out comfortably and you don't waste a lot of time traveling.
When you plan your travel itinerary out, ensure that you check the individual prices of the attractions you'll visi