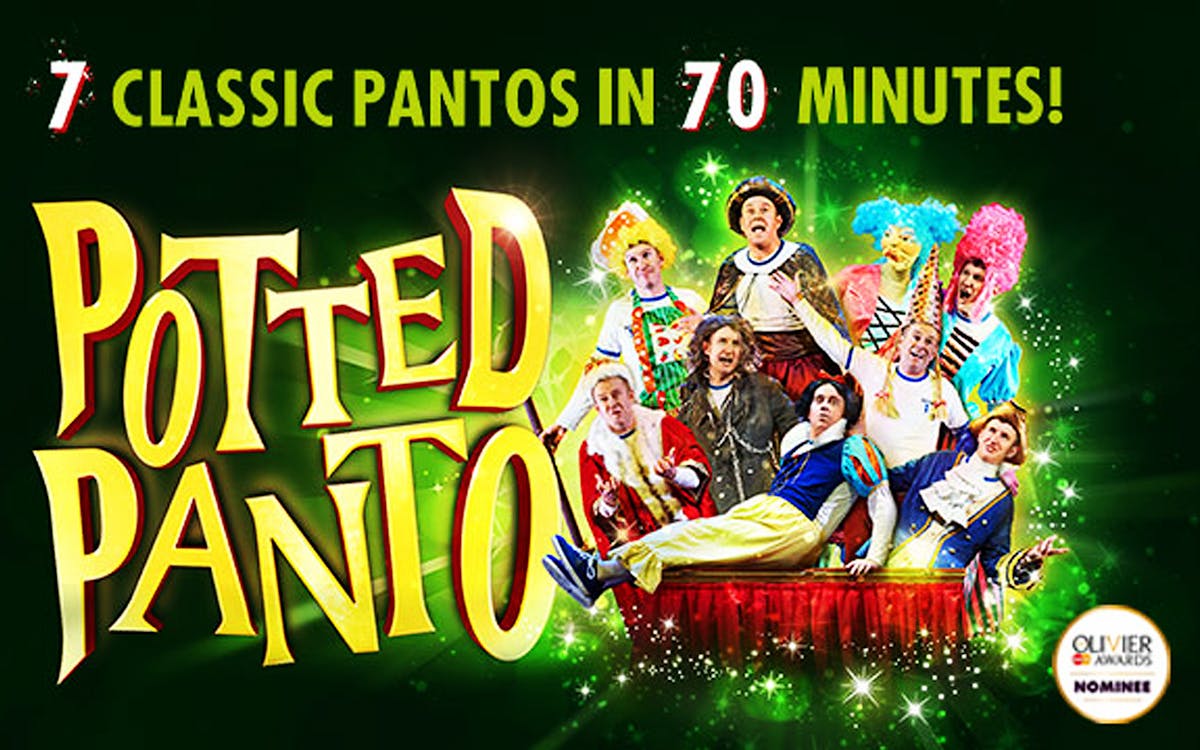 Potted Panto 2020 - Tickets
Show Tickets on Your Phone
Indulge in a dollop of good, old-fashioned festive fun with the Potted Panto show at Garrick Theatre!
Strict Cancellation Policy
This ticket cannot be canceled or refunded.
Why Watch <em>Potted Panto</em>
See seven of your favorite pantos in one, big 70-minute extravaganza! This wild ride will take you through the beloved pantos of recent years. Expect madcap physical humor as you help Cinderella find her baby's daddy at the Ball, or walk down the streets paved with gold in Dick Whittington's London. See the retelling of Aladdin's story, and try to wake up a bewitched Sleeping Beauty from her years-long slumber before the giant comes creeping down Jack's beanstalk to kill Snow White and the seven dwarves. All this, coupled with audience participation, will keep you entertained throughout!
The 10th-anniversary production of Potted Panto stars Daniel Clarkson, Jefferson Turner, Jacob Jackson, and Charlotte Payne. It was written by Clarkson, Turner, and Richard Hurst. Hurst also directed the show. Lighting design is done by Tim Mascall, sound design by Leigh Davies, and costume design by Nicky Bunch and Simon Scullion. Brought to you by the same creators who made Potted Potter, the hilarious Harry Potter parody, this Olivier Award-nominated show is a tonic for anyone wanting to enjoy some festive revels as we see ourselves out of this terrible year.
Adult audiences | Family | Comedy fans | Fairytale lovers
Know Before You Go
Show Details
Opening: 12 Dec 2020
End: 10 Oct 2021
Show Timings
| | |
| --- | --- |
| Dec 12, 13, 19 & 20 | 10:30 AM, 1:00 PM |
| Dec 22, 23 & 24 | 1:00 PM, 4:00 PM |
| Dec 14, 15 | 7:30 PM |
| Dec 29, 30, 31 | 1:00 PM |
| Dec 16, 17, 18 & 25 | No show |