Berlin – 'Flying Dreams: Varieté Meets Street Dance' Show Tickets
(
)
Rated 4.8 out of 5.0 from 56 reviews.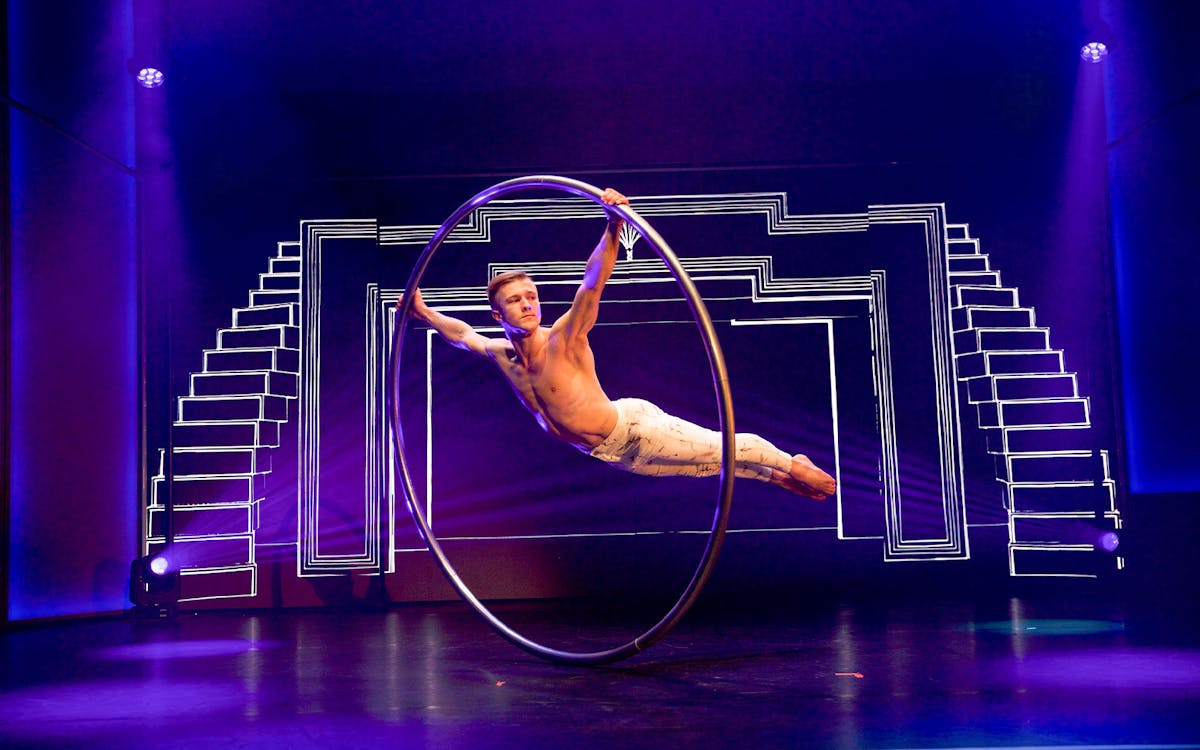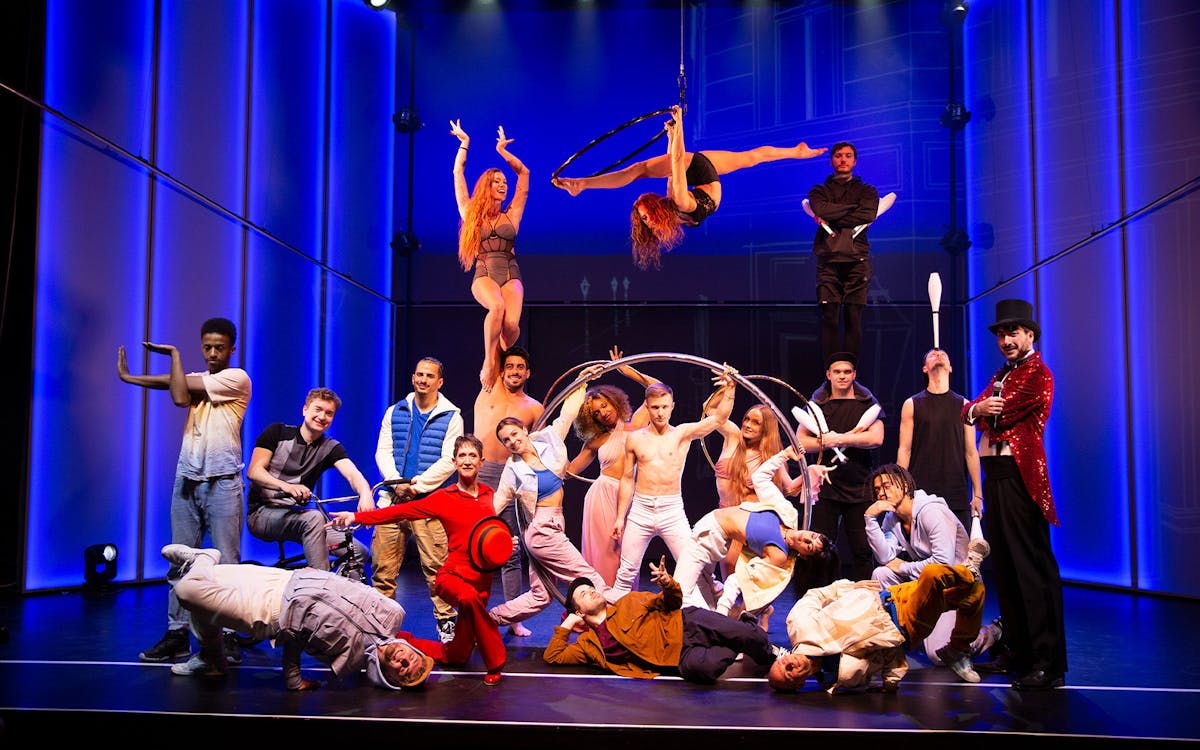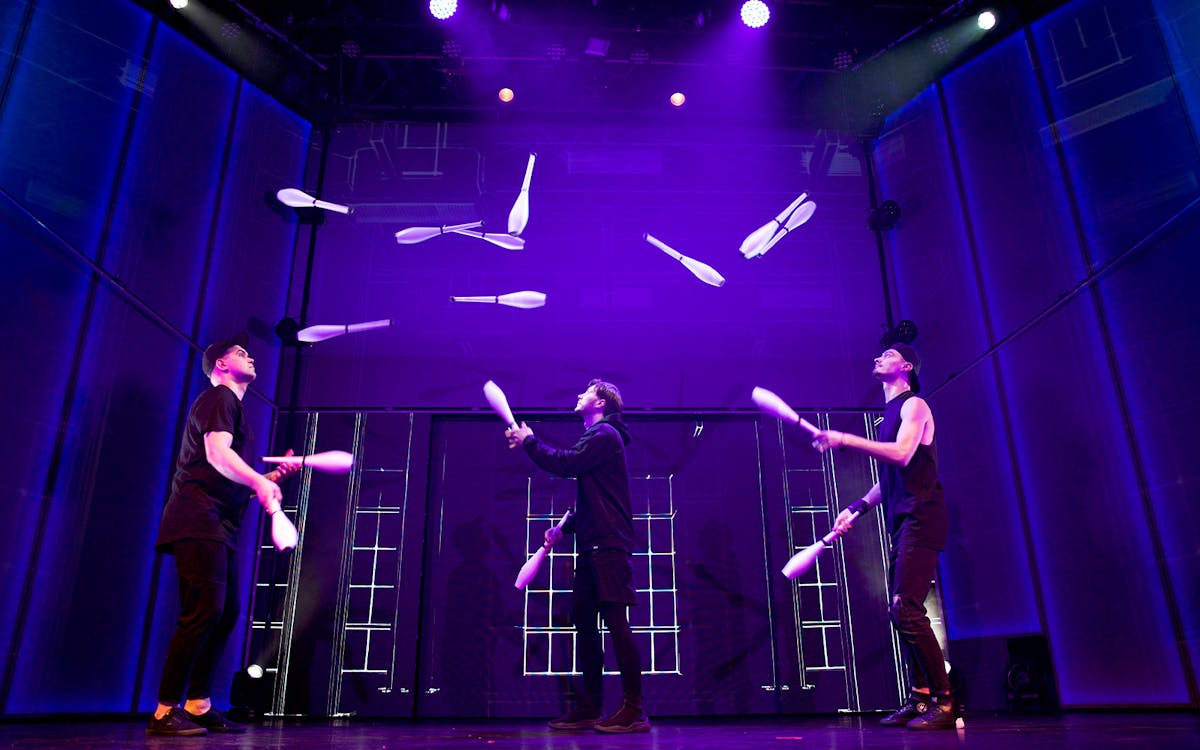 Flying Dreams – two worlds come together to create a fascinating artistic liaison. Watch the world-famous street dance group 'Flying Steps' meet top-class members of the vaudeville world in this eclectic show.
Prepare to be enthralled by the innovative and ground-breaking fusion of world-famous street dancers with the world of vaudeville as you watch the show Flying Dreams: Varieté Meets Street Dance.
Celebrating Wintergarten's 30th anniversary, the show premiered in March 2022 and gave life to a new art form – one where tradition meets modern dance.
Watch young Kreuzberg talents and Ukrainian contemporary circus artists meet seasoned American stage professionals. Witness beatboxing and contortion merge in unique ways.
You'll see breakdance, nouveau cirque, street style, and classic vaudeville elegance go hand in hand as performers take your breath away with their dancing and their stunts.
The individual personalities of the wonderful characters from over 10 nations make up the focus of the show.
Choose between ticket options that offer different seating and prices.
Ticket and fixed seat booking for the show (as per the ticket option chosen)
Dinner and drinks (can be ordered a la carte onsite)
Transport and transfers
These tickets can't be cancelled or rescheduled.
Eberhard

Mar, 2023

Ambiente des Theaters, Service an der Kasse und im Saal optimal.Die Darbietungen sind auf höchstem Niveau. Speisen und Getränke am Platz ausgezeichnet. Der Abend ging viel zu schnell vorbei!

Eva

Feb, 2023

Die Lokalisation war ganz großartig. Vielleicht zu viele Tische! Das ganze Personal war freundlich und kompetent. Zauberhaft der Tischzauberer! Das Essen kam zügig und war sehr lecker. Die Vorstellung war einfach super und die Akrobatik außergewöhnlich. Auch die Musik hat uns gut gefallen. Alles in allem hatten meine Freundinnen und ich einen wunderbaren Abend.
The world-renowned breakdance group 'Flying Steps' joins together with top-class stars of the vaudeville Varieté world in Flying Dreams! This show is pioneered by Vartan Bassil, Co-Founder and Managing Director of the Flying Steps (four-time breakdance world champion and TV juror), and Rodrigue Funke – an artist and experienced Wintergarten Varieté Berlin Director.

In this spectacle that celebrates the 30th anniversary of Wintergarten, the unique personalities of the talented and wonderful dancers and performers from over 10 countries are the main focus of 'Flying Dreams'. See established international dancers meet young talents from all over the world including Ukrainian contemporary circus artists, beatboxing artists, and breakdancers. Experienced American stage professionals meet nouveau cirque and street style and classic vaudeville elegance seamlessly go hand in hand. You'll experience the talents of exceptional artists like New Yorker Natalie Enterline – who juggles a cane and hat while doing pirouettes – and wild street dancers like the clown-themed, multi-award-winning Russian star breakdancer Bruce Almighty. The music is truly eclectic with inspirations coming from the Golden 20s, Hip Hop of the 80s, and contemporary Electro Beats.

Wintergarten will also be visually transformed into a multimedia event with the help of LED technology, thus, giving you a completely immersive audiovisual experience.
Covid-19 Information

Guests are requested to wear an FFP2 mask throughout their visit though not mandatory. Masks can also be bought at the venue.

Important Information

The venue is wheelchair accessible.
Guide dogs are allowed.
Photography (without flash) is allowed.
The venue has Wi-Fi, a cloakroom, and valet parking is available (will be charged).

Timings

Wed, Thu, Fri & Sat: 8pm
Sun: 6pm
The ticket can be presented digitally at the entrance on the day of your visit.
Please note most of the theatres do not allow entry post the show start time and we recommend you to reach the venue 10-15 minutes early.
Similar experiences you'd love