Sainte Chapelle Reopening Date - 23rd June 2020
---
In the mission to create a seamless and safe space for all, Sainte Chapelle has introduced new rules and guidelines which are advised to be followed by every visitor before entering the venue.
Safety Measures in place at Sainte Chapelle
---
For safety reasons, it is necessary for all visitors to wear face masks throughout their visit. Social distancing of at least 2 meters must be maintained at all times within the venue.
Hydroalcoholic gel dispensers have been placed at various points within the venue for guests to avail.
Guided tours are suspended until further notice. The Sainte-Chapelle being located within the grounds of Palais de Justice, all visitors must undergo security checks before entering the venue. Pets are not allowed, expect guide dogs. Access to site will not be granted with bicycle, scooter and motorcycle helmets. Access to the site with suitcases or large bags will not be permitted as well.
Bookshop will continue to remain open.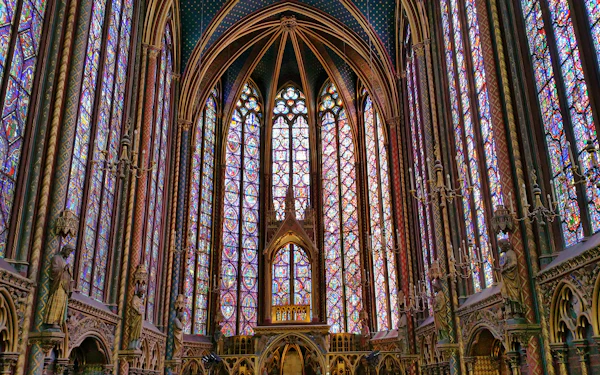 Booking Sainte Chapelle Tickets Online
---
Tickets for the Sainte Chapelle are available here.
To limit contact and to avoid overcrowding, it is mandatory for all visitors to book their tickets online before arriving at the venue. Tickets cannot be purchased on site. Audio guides are available in English, German, Italian, Spanish and Japanese for an additional price of 3 Euros.
Free visits are provided for:

Children under the age of 18
18-25 years old (Nationals of European Union countries and regular non-European residents on French territory)
Disables person and their companion
Job seeker (on presenting a certification of less than 6 months)
Education pass (on presenting valid photo ID for reference)
Contactless payments will be accepted within the venue.
For more information about visiting Sainte Chapelle, refer to their website here.