Jebel Jais Flight Reopening Date - 29th May 2020
---
U.A.E's Jebel Jais Flight resumed on 29th May 2020. Post lockdown measures have been put in place by the organisers to ensure maximum safety and hygiene during visits.
Safety Measures in place at the Jebel Jais Flight
---
To ensure maximum safety it is now mandatory for guests to undergo temperature checks at the venue before the experience. Hand Sanitisation gels have been placed across various points for visitors to avail.
Considering the current situation, social distancing is advised to be followed by all guests throughout the experience. To avoid overcrowding, all guests are advised to book tickets online and entrance will be allowed in reduced capacity. Shuttles will transport a maximum of 5 people (including the driver) at a time.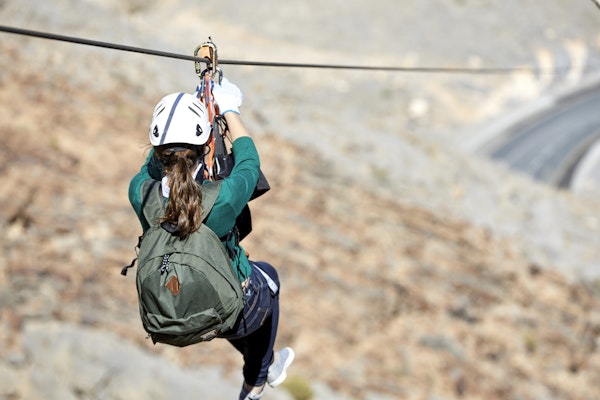 Booking Jebel Jais Flight Tickets Online
---
Tickets for Jebel Jais Flight are available here.
All visitors can select the date and time of their experience and are required to arrive at least 30 minutes prior to the start time.
All team members will receive constant educational sessions of health and prevention regarding COVID-19 before the experience. It is advised to leave all personal belongings in the car. Children below 12 years and elderly above 60 years will not be permitted to for this experience.
For more information about visiting Jebel Jais Flight, refer to the information page here.