Asterix Park Reopening Date - 15th June 2020
---
Asterix Park resumed on 15th June 2020. With safety measures put in place, actions have been taken to ensure maximum safety is maintained without compromising on any fun!
Safety Measures in Place at Asterix Park
---
Due to safety reasons it is mandatory for all visitors above the age of 11 to wear masks throughout their visit. Face coverings will be worn by staff as well to ensure maximum hygiene within the Park.
In total 42 attractions will be open and running. Social distancing of at least 2.5 meters must be maintained at all times to avoid any direct contact with other guests and staff. This protocol needs to be followed even when queuing for rides and activities.
Hydroalcoholic Gel will be available at various points within the venue and in hotels for guests to avail. Visitors are advised to download a mobile App for the Park to navigate different attractions and activities as the use of paper maps are temporarily out of service.
Few activities may be temporarily suspended due to social distancing limitations. These include shows running in a closed environment such as Gaulois - Romains: Le match and Chronos, Magic et Illusions as well as Gallic Parade and street entertainment which will remain closed until further notice.
The onsite cleaning team has been doubled to ensure maximum hygiene is maintained within the venue. All rides and other common areas frequently touched will be cleaned extensively and sanitized, ensuring that the Park is completely disinfected.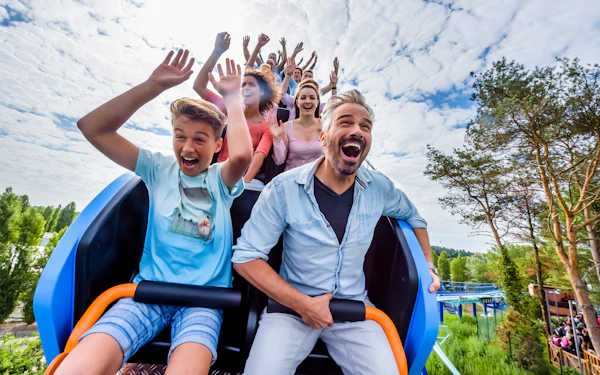 Booking Asterix Park Tickets Online
---
Tickets for Asterix Park are available here.
To avoid overcrowding at the venue, all guests are advised to place their reservation online before arriving at the venue.
Contactless payment is requested to limit direct contact with staff.
For more information about visiting Asterix Park, refer to their information page here.