Arc de Triomphe Reopening Date - 15th June 2020
---
With the lockdown period currently being at ease in Paris, several attractions including the Arc de Triomphe reopened on 15th June 2020. However, effective measures have been introduced by the authorities to maintain maximum safety and hygiene within the museum.
Safety Measures in place at the Arc de Triomphe
---
To ensure maximum security, all visitors must wear a mask before entering the venue. Hand sanitizing gels have been placed at various locations within the attraction for guests to avail.
Capacity has been significantly reduced in order to avoid overcrowding at the venue. A limited number of 40 guests will be allowed in 10-minute slots.
Signage and markings have been introduced which will help visitors provide additional information about safety measures within the venue. Considering the current situation, visitors should respect the new protocols and must keep a safe distance of 1 meter from others.
Objects such as selfie sticks, tripod, motorcycle helmet, scooters, rollerblades, sharp objects, glass bottles will not be permitted into the venue. Luggage size of maximum 40x40x20cm will be allowed into the venue.
Visitors can download the free tour application on their smartphone before arriving at the venue.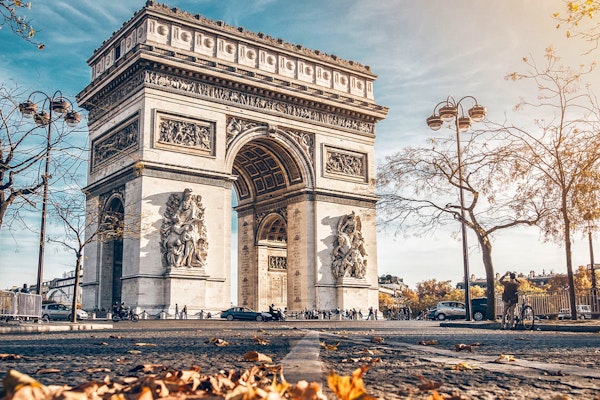 Booking Arc de Triomphe Tickets Online
---
Tickets for Arc de Triomphe are available here.
It is highly recommended to book tickets online before arriving at the venue. All guided tours have been temporarily suspended. Group visits will resume on September 15 (subject to changes in the health situation). A maximum of 7 tickets can be made in a single purchase.
Contactless payment will be accepted within the venue.
Arc de Triomphe - Revised Opening Hours
---
From June 15th to September 30th, 11 am - 7 pm. No access at night
Last Entry will be at 6:30 pm
Closed on July 14 (morning), September 20, November 11 (morning) and December 25

For more information about visiting Arc de Triomphe, refer to their official website here.