Arlanda Express Stockholm
Travel between Stockholm Arlanda Airport and the city center in just 20 minutes! Book Arlanda Express tickets and enjoy a comfortable journey on modern trains with free WiFi.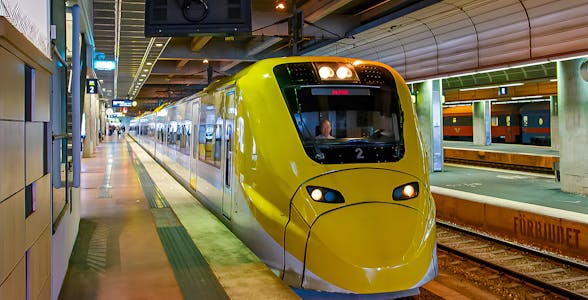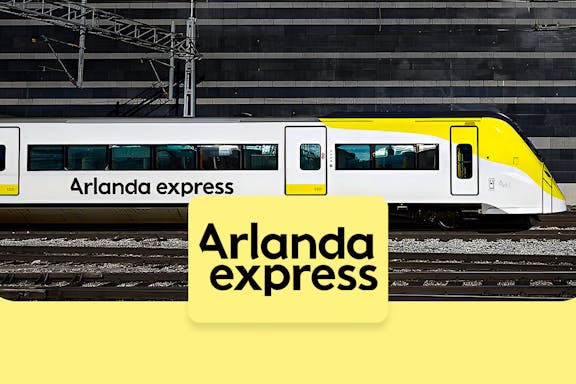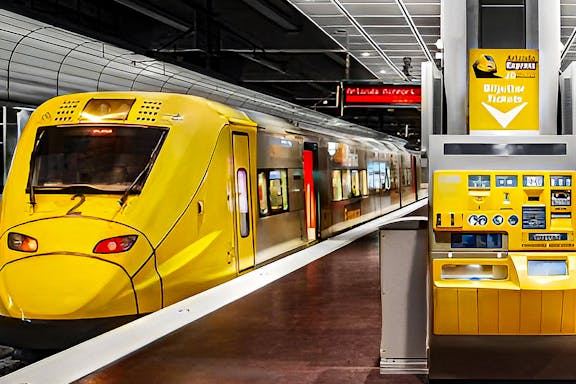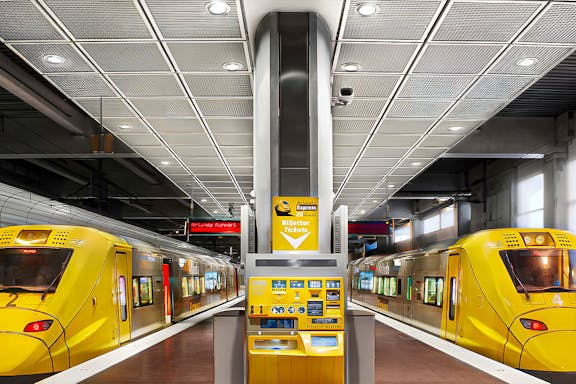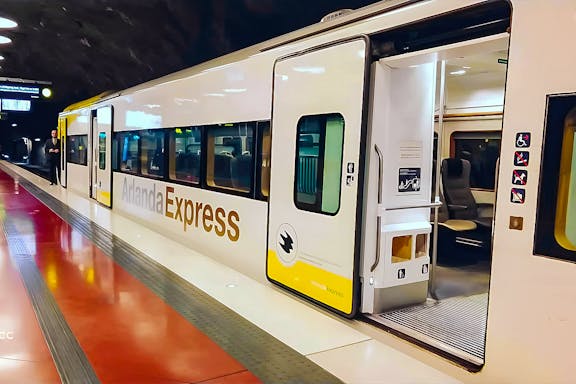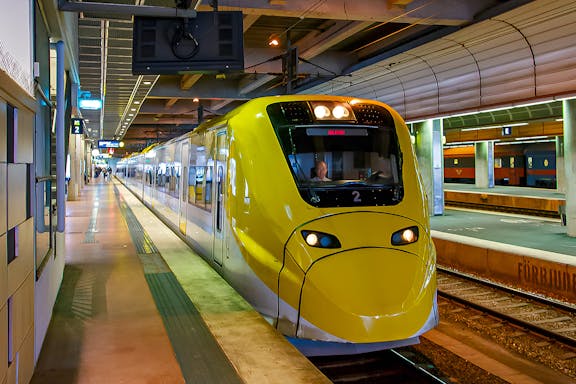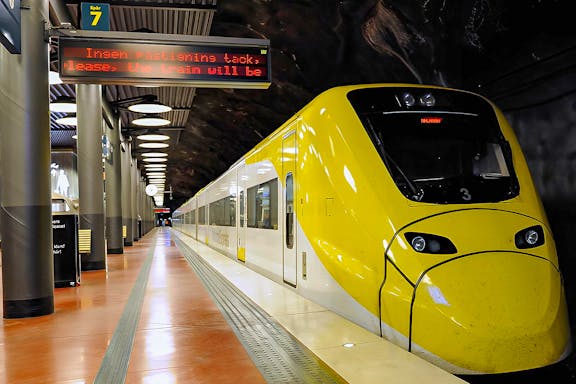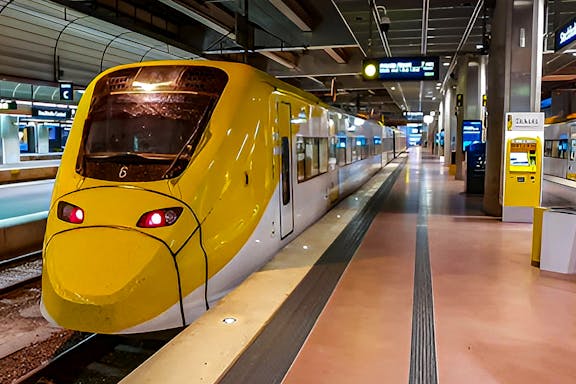 Top things to do in Stockholm
Traveling With Arlanda Express 

Arlanda Express is a direct train connection from Stockholm Arlanda Airport to Stockholm Central railway station. Arlanda Express offers the fastest connection, onboard trains of excellent modern design, that provides maximum comfort to the traveler.

Why Book Arlanda Express Tickets?

Hassle-free Booking: Get your seats reserved ahead of your trip through a convenient online booking platform and enjoy a smooth transfer.
State-of-the-Art Amenities: Spacious and comfortable seats, air-conditioning and luggage storage are in place to make your trip pleasant.
Wifi & Charging Plugs: With charging ports at your seats and fast wifi, you don't have to disconnect from the virtual world or your loved ones.
Restroom: Refresh after your flight in the clean and accessible restrooms.
Quick Connection: If in a hurry, don't worry, as Arlanda Express sweeps 40 km in just 18 minutes.
Pets: Let your pets give you company on your trip and Arlanda Express welcomes pets.
Wheelchair Accessibility: With no vertical variation between the train and the platform, rest assured of easy wheelchair access within Arlanda Express.
Green Conscious: Arlanda Express is on top of the green game, so access Arlanda Express with no prick of consciousness, as it is CO2 neutral.
Saves Money: Book online and take advantage of the best deals available and save money.
Arlanda Airport to Stockholm Central
Distance Covered: 40.6 km 
Duration: 18 minutes

One-Way Tickets

Arlanda Express One-Way tickets get you from either the Stockholm Arlanda Airport to Stockholm Central Station or back. If you need flexibility or haven't set a return date, these tickets are your best option for a fast commute. 
Frequency: Every 10 minutes
Arlanda Express Routes & Timings

Arlanda Airport to and from Stockholm Central

Stops: 3
Distance Covered: 40.6 km 
Duration: 18 minutes
Arlanda Airport to Stockholm Central: Daily: 04.50 AM to 01.05 AM
Stockholm Central to Arlanda Airport: Daily: 04:20 AM to 12.35 AM

There are 3 stops on the Arlanda Airport - Stockholm Central, two of which are at the Arlanda airport.

Arlanda North (Serves Terminal 5)
Arlanda South (Serves Terminal 2, 3 & 4)
Stockholm Central Station
FAQs: Arlanda Express Tickets

Where can I buy Arlanda Express tickets?

You can buy Arlanda Express tickets online at Headout and benefit from the most favorable discounts on your ticket price.

What is the luggage allowance for Arlanda Express tickets?

With ample storage space onboard, you can bring bulky luggage and safely store it on Arlanda Express. For more information, kindly refer to your ticket specifications.

Is the Arlanda Express pet-friendly?

Pets are welcome on Arlanda Express. Please ensure that they are in proper carriers, so that the commute is smooth and convenient for all passengers.

Is the Arlanda Express wheelchair accessible?

Yes, the Arlanda Express is wheelchair accessible. There is no height variation between the train and the platform, so boarding and deboarding the train is easy for all passengers.