Combo (Save 3%): 24-Hour Hop-On Hop-Off Tour of Padua + Giotto Scrovegni Chapel Tickets
(
)
Rated 4.7 out of 5.0 from 50 reviews.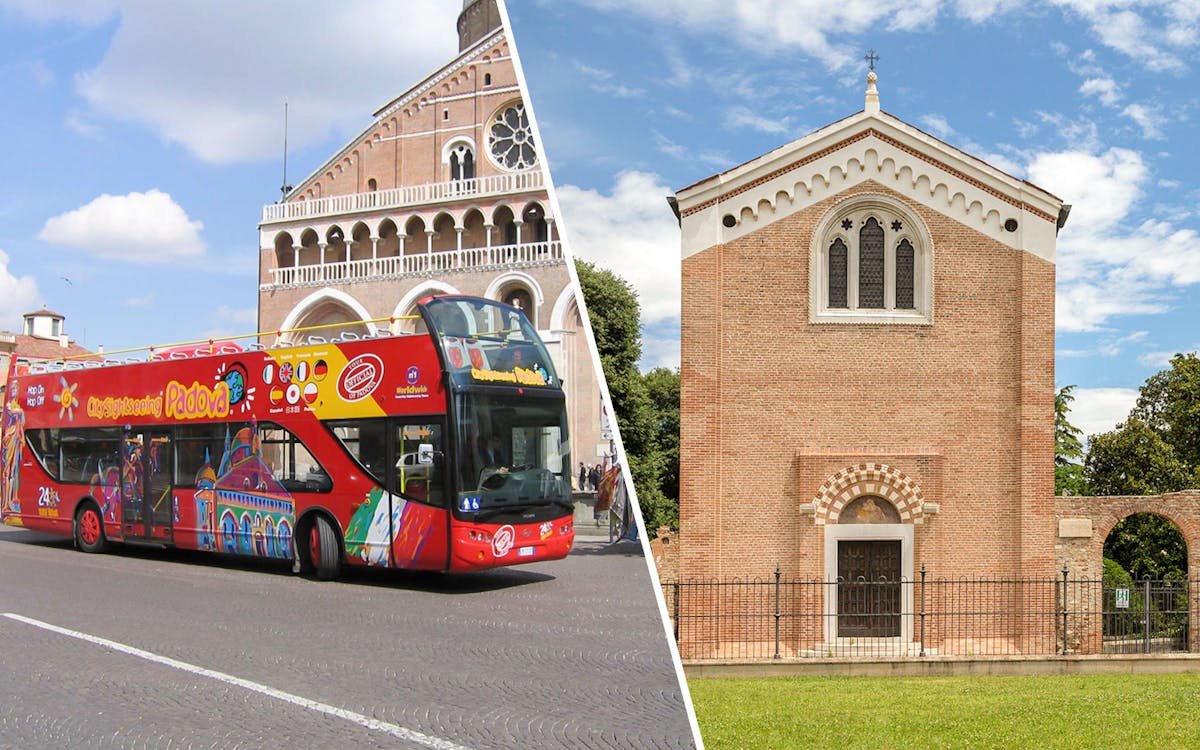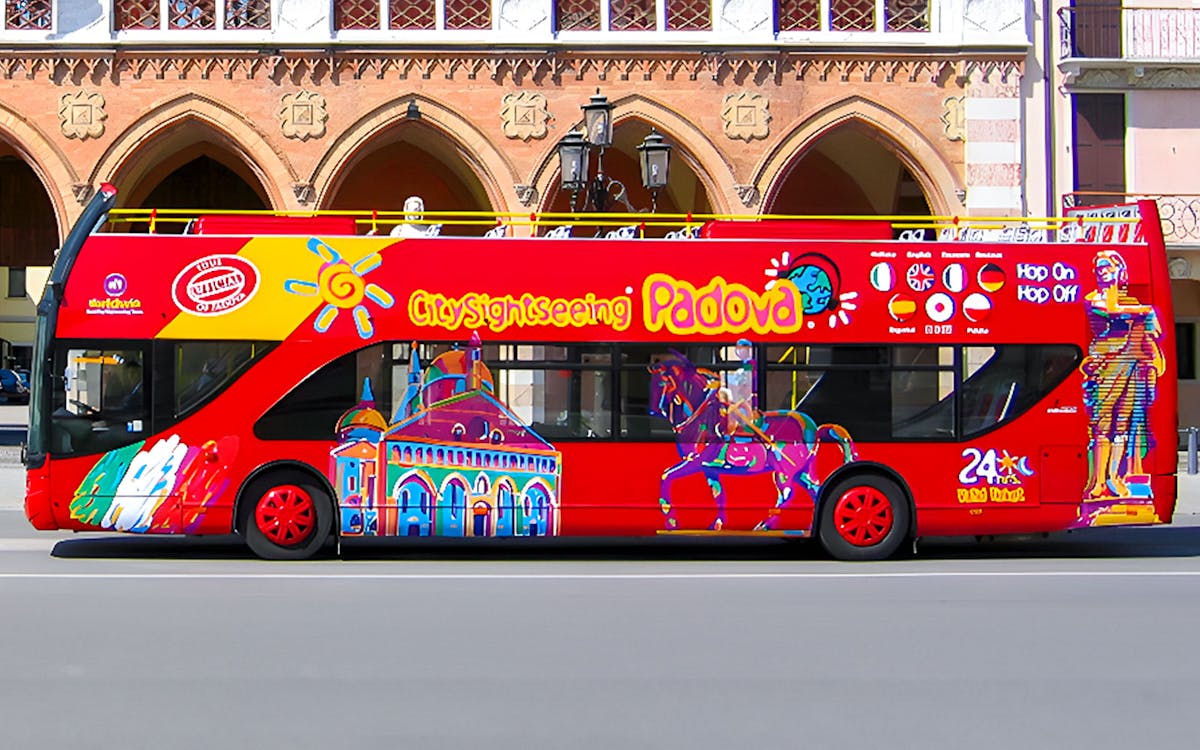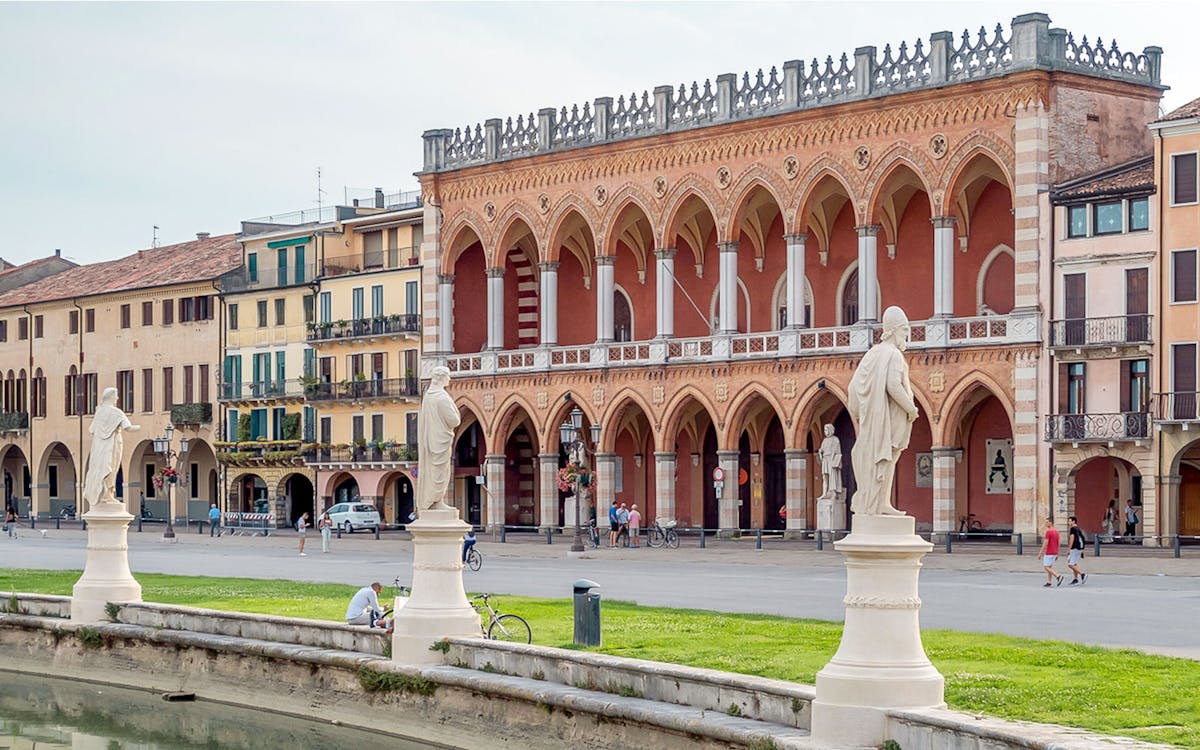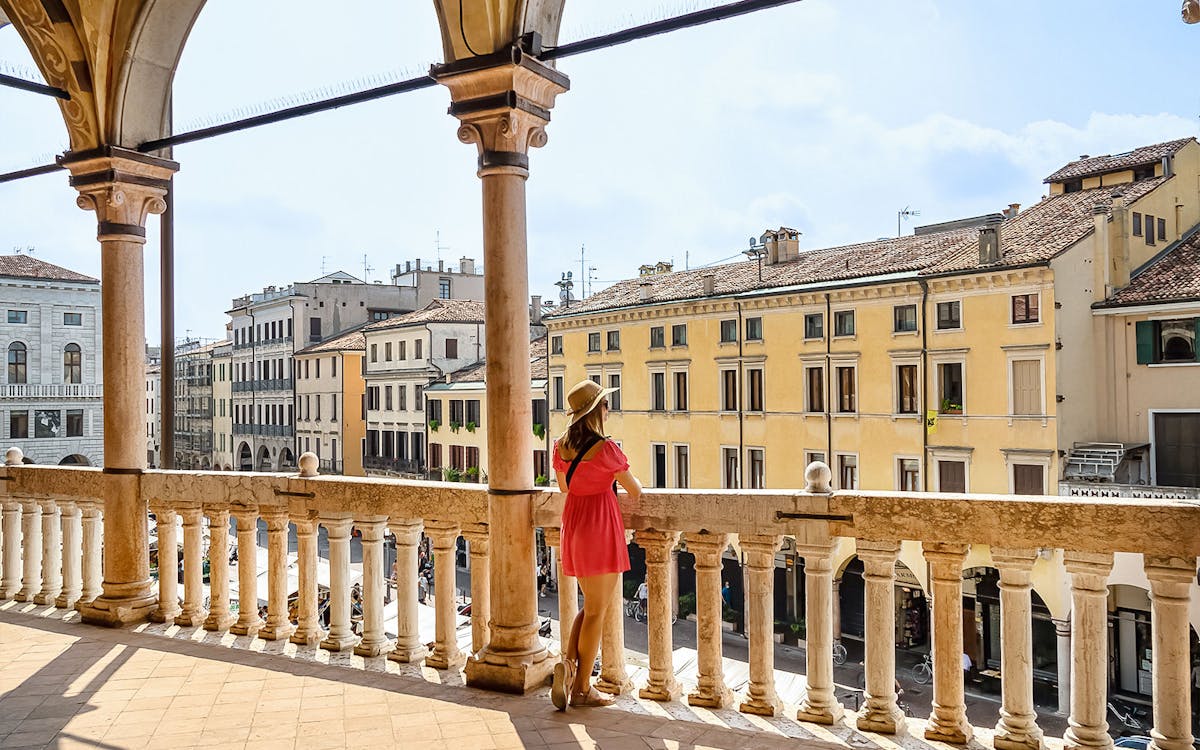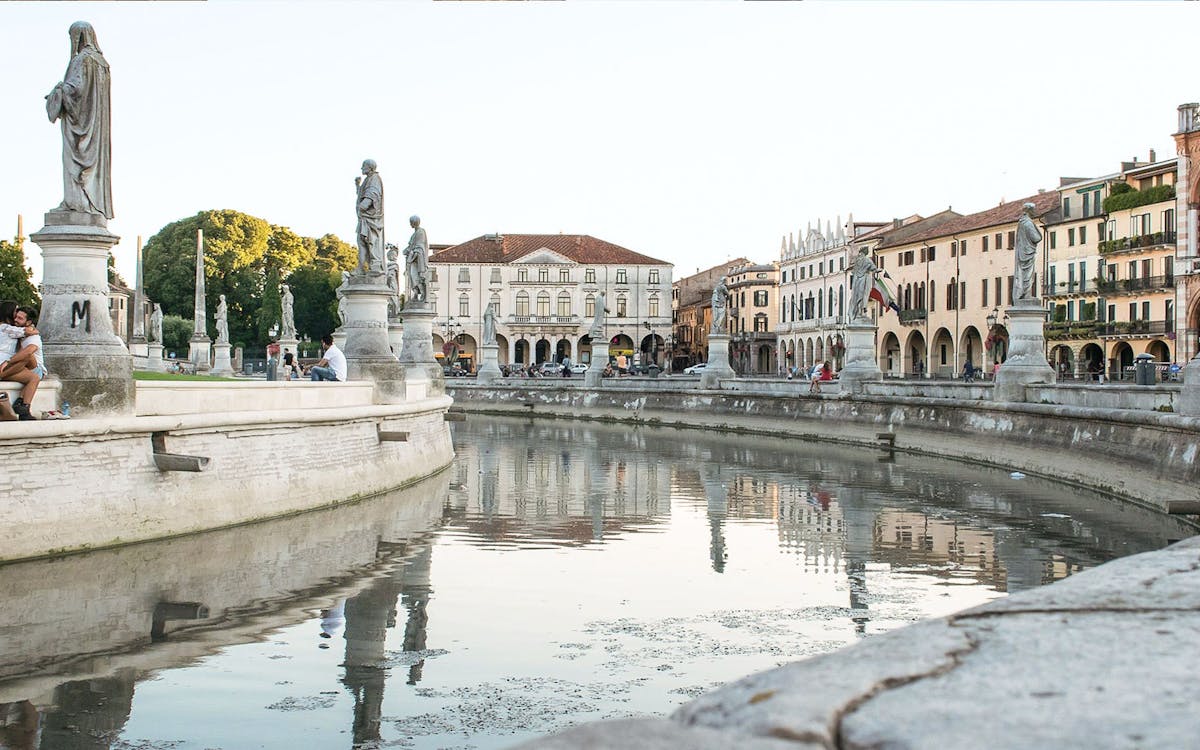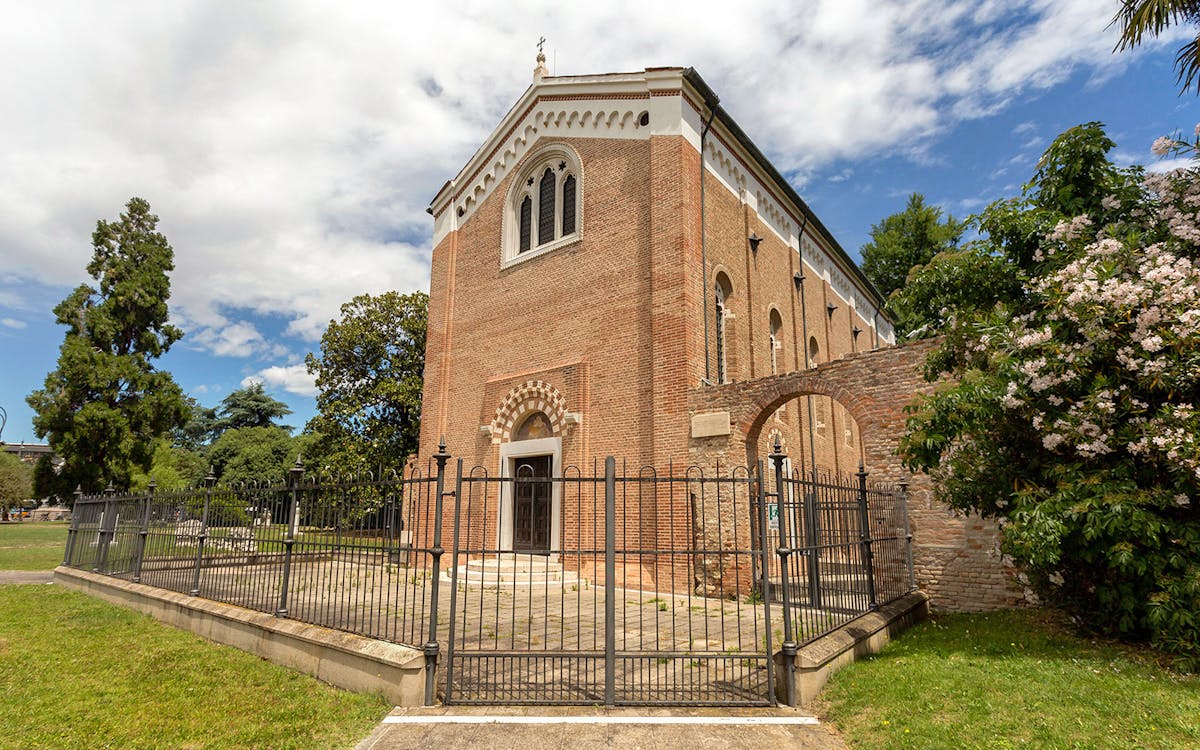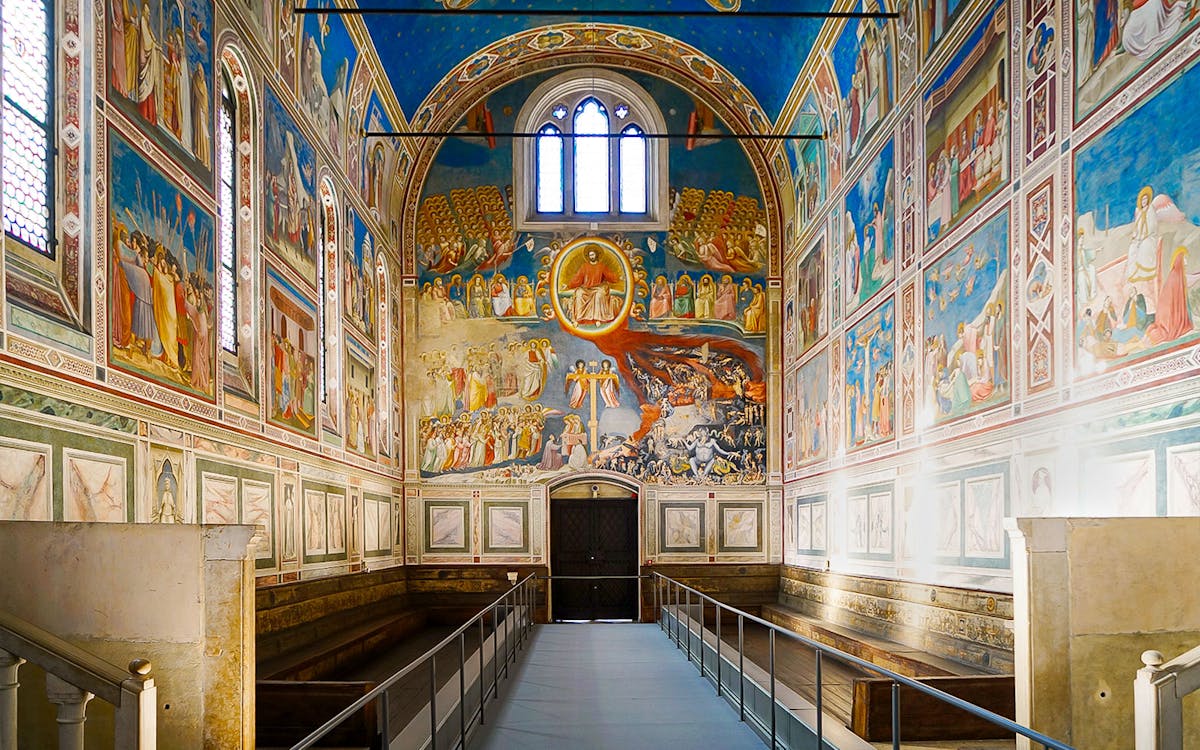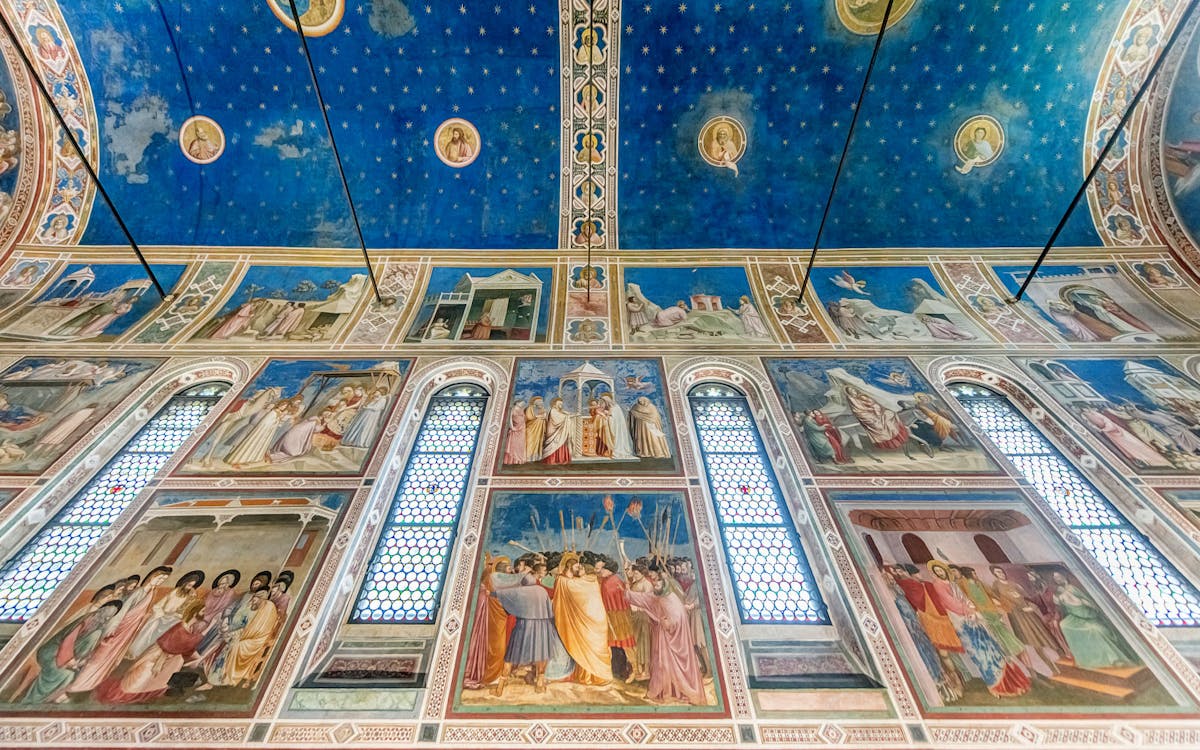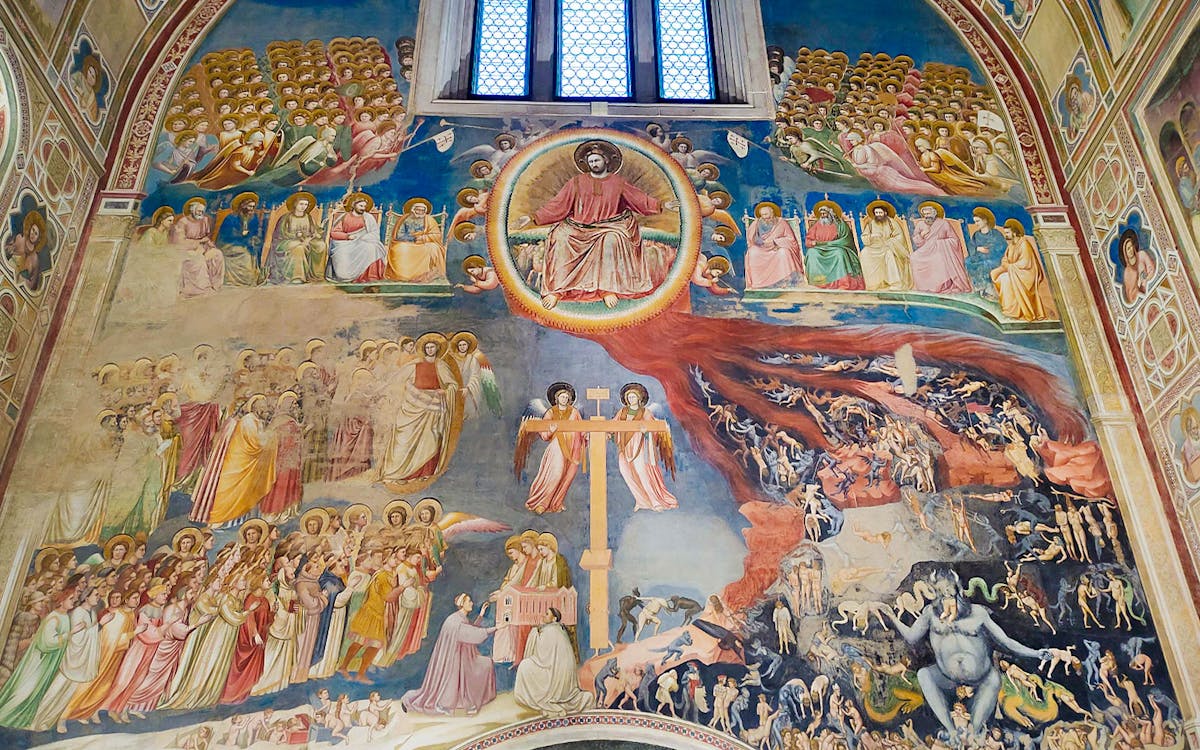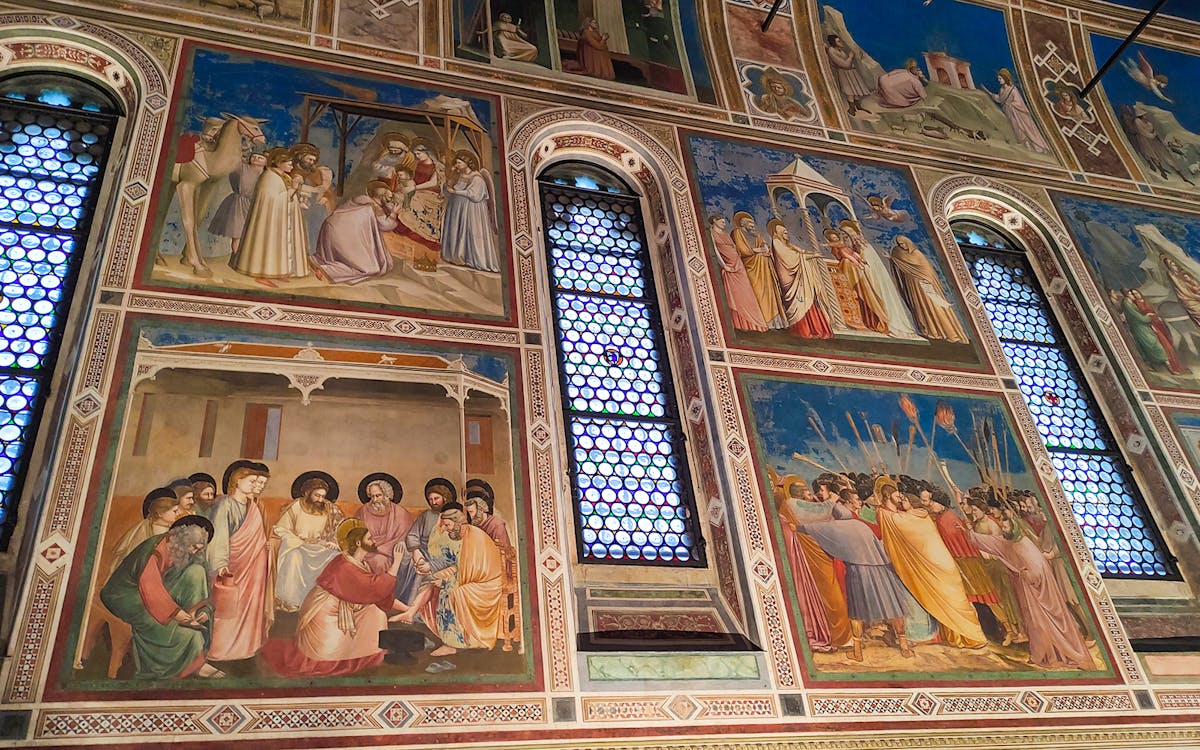 Unveil Padua's architectural history with this cost-saving combo! Explore the city at your pace with a 24-hour hop-on hop-off pass, then revel under Giotto Scrovegni Chapel's LED-lit frescoes by night.
Visit the Scrovegni Chapel after dusk and witness Giotto's vibrant frescoes glow under advanced LED lights, revolutionizing your artistic insight into Renaissance Italy.

Witness Giotto's groundbreaking compositions, including the emotive stories of Mary, Christ, and the Last Judgment depicting the story of human salvation.

Navigate Padua's medieval charm with a 24-hour hop-on hop-off pass covering 2 routes and 13 strategic stops, ensuring a comprehensive tour at your leisure.

Relish unparalleled city views atop the double-decker bus, equipped with an 8-language audio guide. Don't miss iconic spots like the Basilica of St. Anthony and Prato della Valle.

Did you know? Giotto, the genius behind Scrovegni Chapel's frescoes, was a pioneer in portraying the vivid emotions of characters, introducing a unique touch of realism to the world of art.
Giotto Scrovegni Chapel

Nighttime entry to Giotto Scrovegni Chapel

24-Hour Hop-On Hop-Off Tour of Padua

24-hour hop-on hop-off pass

Audio guide in 8 languages

Sightseeing Experience app

Free WiFi

Assistance on board

Assistance at the visitor center
These tickets can't be cancelled or rescheduled.
Maria

Oct, 2023

Upon entering the chapel I was enveloped by the magnificence of the frescoes because of the figures depicted but especially because of the harmony and vividness of the colors. Stunning. Well organized tour

View original review in Italian

Stephen

Oct, 2023

Wonderful organisation in terms of presentation and timing. We returned to Australia thinking this was a highlight of our sojourn to northern Italy.

Ann

Oct, 2023

I was pleased that it was a small group, I had booked for two tickets for another day for more time and was disappointed that I had not realised I was leaving that day . On the internet it said they could not be changed so I rebooked for the only day available which allowed less time than I wanted but I felt satisfied that it was long enough. As well as the twenty minutes in the chapel the video shown before was very interesting and we owe a lot to those environmental engineers for what we see today .For me it was a more expensive experience as I didn't try to get my money back but the work is breathtaking and to go to Padua and not see the chapel is a would be a colossal mistake for anyone

Olena

Oct, 2023

the organization of the church visit was successful. According to the voucher received by email after payment, tickets were exchanged at the church box office 10 minutes before the start of the show. Thank you!

Miguel

Oct, 2023

It was a great experience to arrive in Padua and to visit the Scrovegni Chapel at night thanks to you. The price also in relation to the history of the visit ... great!

View original review in Spanish
Nighttime Visit to Giotto Scrovegni Chapel

Discover Italy's artistic gem, the Scrovegni Chapel in Padua, renowned for Giotto's extraordinary frescoes. Step into the chapel after dusk and watch as an advanced LED lighting system brings Giotto's masterpieces to life. The intimate nighttime visit restricts the number of visitors to just 25 at a time, ensuring an exclusive experience. Witness the vibrant Stories of Christ, The Last Judgment, and more, all under the soft glow of LED lights. And remember, the marble panels between scenes aren't just decorative; they house additional paintings, revealing the depth of Giotto's artistry.

24-Hour Hop-On Hop-Off Tour of Padua: Routes & Schedule

Line A

The double-decker buses in Line A are scheduled every 60mins and you conveniently hop on and hop off at the 13 stops dotted along the route.

Schedule

First bus: 10am from stop 1 (Basilica del Santo)

Last bus: 5:15pm from stop 1 (Basilica del Santo)

Popular stops: Basilica of St. Anthony, Palazzo della Ragione, and University of Padova

Line B

When it comes to Line B, buses are scheduled every 40 mins and the route takes you through some of the ancient bridges and walls that witnessed historical battles.

Schedule

First bus: 10am from stop 1 (Abfahrt)

Last bus: 6pm from stop 1 (Abfahrt)

Popular stops: Montegrotto Terme and Abano Terme

Please click here for a detailed map and boarding points.
Important Information

Giotto Scrovegni Chapel

Facilities: Wheelchair Accessibility.

24-Hour Hop-On Hop-Off Tour of Padua

The audio guide is available in Italian, English, German, French, Spanish, Japanese, Polish, and Russian.

Facilities: Free WiFi, Wheelchair Accessibility on buses equipped with a footboard and a dedicated space.

Small pets in carriers and leashes are allowed.

This tour requires a minimum of 15 people in 1 group.

Restrictions

Giotto Scrovegni Chapel

Flash photography is strictly prohibited inside the venue.

24-Hour Hop-On Hop-Off Tour of Padua

Note that the following are not allowed on this tour: luggage, big backpacks, and bulky baggage.
Your voucher will be emailed to you instantly.

Please display the same at each ticket redemption point along with a valid photo ID.

Ticket Redemption Points

City Sightseeing: 24-Hour Hop-On Hop-Off Tour of Padua

You can redeem your ticket by presenting the voucher on paper or showing it through your mobile phone when you first board the bus, where it will be exchanged for a ticket

Nighttime Entry Tickets to Giotto Scrovegni Chapel in Padua

Redeem your ticket at Scrovegni Chapel.

Address: Piazza Eremitani, 8, 35121 Padova PD, Italy.
Top things to do in Padua