Dubai Miracle Garden Reopening Date - 1st November 2020
---
With an aim to create a secure and fun space for all, the Dubai Miracle Garden has introduced new rules and guidelines which needs to be strictly followed by every visitor.
Safety Measures & New Rules at Dubai Miracle Garden
---
Due to safety reasons, starting Sunday, it will be mandatory for guests to undergo temperature checks before entering the venue. Hand sanitizers will be made accessible across all areas for visitors to avail.
The everyday capacity will also be significantly reduced and monitored by the staff. Social distancing needs to be followed throughout the venue as well. Markings and signage will be installed at various points, helping visitors guide their way inside the park.
All the staff members will be well-trained in compliance with the new protocol and will be available within the venue to assist visitors, if required.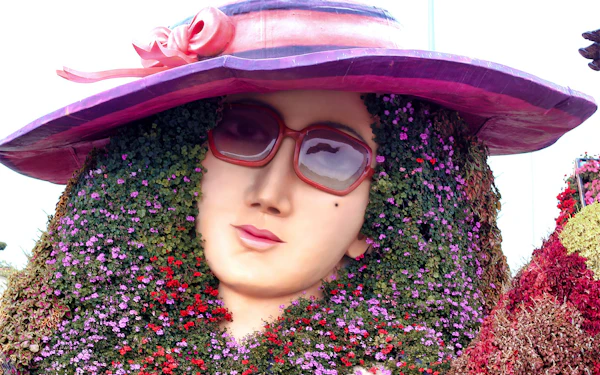 What's new at Miracle Garden in 2020?
---
By celebrating its ninth season, the Dubai Miracle Garden this year will feature over 150 million flowers of more than 120 varieties, with some that have never been cultivated in the Gulf region before.
The 'aerial floating lady' dressed in exotic flowers will be among the top attractions to look out for within the park.
Don't miss out on seeing the stunning Emirates A380 display along with an 18-metre floral structure of Mickey Mouse situated within Disney Avenue.
There will also be daily entertainment shows being held at a 400-meter walking track at the park including floral parades, street performances, Zumba sessions and other physical and recreational activities.
Booking Dubai Miracle Garden Tickets Online
---
Tickets for Dubai Miracle Garden are available here.
It is advised for visitors to place their reservation online before arriving at the venue to avoid overcrowding. Children below the age of three as well as people of determination can enter the park for free.
Miracle Gardens With Transfers From Dubai
Set foot in the world's biggest floral garden featuring over 109 million flowers intricately displayed
With over 45 million flowers in different shapes and sizes resembling circles, sculptures, birds, and vintage style vehicles, you can enjoy a visual spectacle that stimulates the senses
Witness incredibly accurate constructions of the Eiffel Tower, Burj Khalifa and other world-famous buildings decorated with flowers
Admire the biggest flower arrangement in the form of a life-sized A380 Airbus
Dubai Miracle Garden - Revised Opening Hours 2020
---
Sunday to Thursday, 9 am - 9 pm
Friday|Saturday and public holidays, 9 am - 11 pm
For more information about visiting the Dubai Miracle Garden, refer to their information page here.