Boboli Gardens and Pitti Palace Reopening Date - 28th May 2020
---
The museum of Pitti Palace and Boboli Gardens the resumed on 28th May 2020. Post lockdown measures have been put in place by the organisers to ensure maximum safety and hygiene during visits.
Safety Measures at Boboli Gardens and Pitti Palace
---
Visitors can access the Boboli Gardens daily through the Palazzo Pitti and Porta di Annalena (via Romana) entrances. Face protection must be worn at all times in the garden and a social distance of 1.8 metres must be maintained. Congregating is strictly prohibited, and groups of no more than 10 persons will be allowed to enter the gardens.

The Buontalenti Grotto and Porcelain Museum will remain closed. The Upper Botanical Garden will be open every morning from Monday to Friday (10am-1pm).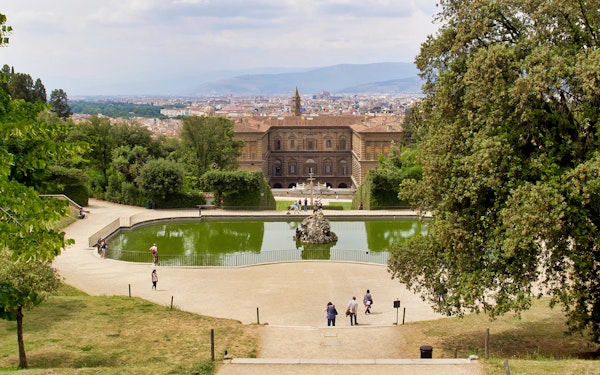 Buying Boboli Gardens and Pitti Palace Tickets Today
---
Tickets for Pitti Palace are available here
Tickets for Boboli Gardens are available here
Due to safety reasons it is advised to purchase tickets online before entering the venue.
Booking Boboli Gardens and Pitti Palace tickets online
Here are the most popular online tickets for visiting Boboli Gardens and Pitti Palace.
Boboli Gardens and Pitti Palace- Revised Opening Hours
---
Pitti Palace:Tuesday to Sunday, 8:30 am - 1:30 pm, Last Entry 12:30 pm. Closed on Monday.
Boboli Gardens
June, July, August: 8:45 am - 6:30 pm.
April, May, September, October & March: 8:45 am - 6:15 pm.
November, December, January & February:8:45 am - 4: 30 pm.
Closed on the first and last Monday of each month.
Closed on January 1, December 25.
For more information about visiting Pitti Palace and Boboli Gardens, refer to the official website here